3 Healthy Secret Menu Items from Chipotle
Tried all the better-for-you picks on the Chipotle menu? Think again!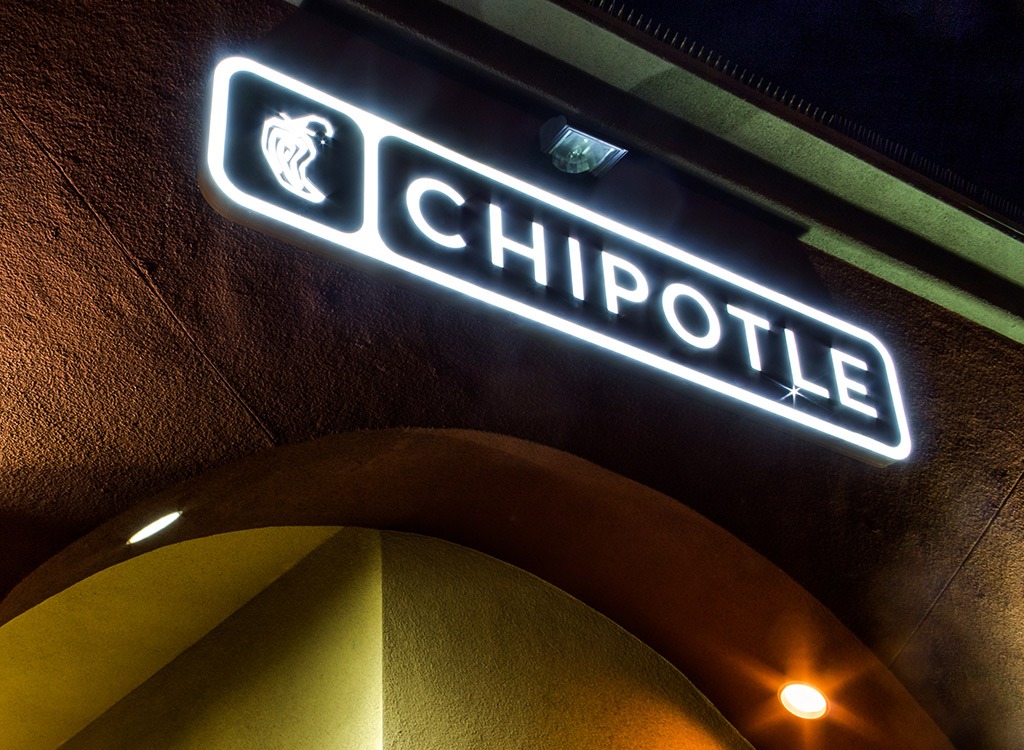 If you've already ordered our nutritionist-approved Chipotle meals and are looking for more healthy picks at the fast-casual chain, you're in luck! Chipotle offers a wide variety of fresh, healthy ingredients and they also have a policy of whipping up anything a customer asks for. This means your meal choices are essentially limitless. But it's hard to know what to ask for when some of the best (read: healthiest) options aren't even listed on the menu.
To help you out, we're sharing three hidden ways for you to save calories and lose weight while enjoying the delicious food you love. Next time you find yourself jonesing for some Chipotle, try one of the secret menu items below. These hidden gems are sure to take your healthy Tex-Mex game to the next level.
Here's what's up: Chipotle uses fresh cilantro in their famous guacamole, so they always have it on hand—you just have to ask for it. The herb is basically free of calories and filled with good-for-you nutrients and flavonoids. One flavonoid in particular, quercetin, increases blood flow and activates a protein in the body that torches stored fat and keeps new fat cells from forming, so it can actually aid weight loss efforts.6254a4d1642c605c54bf1cab17d50f1e
Customize your order: Axe high-cal flavor add-ins like vinaigrette dressing, sour cream, and cheese; Instead, mix the curly-leaved herb with tomato salsa and black beans for a better-for-you meal topper.
Here's what's up: You won't see quesadillas listed on the adult menu; but since they have all the ingredients on hand, they will make one for you if you ask.
Customize your order: By default, Chipotle will make your meal with a 300-calorie burrito tortilla folded in half. Don't let them do that. Instead, request that they make yours with two 70-calorie corn tortillas. Add in chicken and fajita veggies to create a 370-calorie meal that's filled with muscle-building protein.
Here's what's up: Kids have always been able to order a single taco at the fast-casual joint; but if you ask your server for it, they'll have no problem whipping one up for you, too.
Customize your order: A single crispy corn tortilla filled with steak, black beans and fresh salsa will only cost you 170 calories and 5 grams of fat–instead of the whopping 540 calories and 15 grams of artery-clogging fat you'd get from an order of three. Pair your single taco with an orange (another kids' menu find) for a healthy, satiating mini meal.
FOR HUNDREDS MORE WEIGHT-LOSS IDEAS, click here for our new book Eat This, Not That! 1,247 Awesome Slimming Swaps. Order now to get your FREE GIFT!
Dana Leigh Smith
Dana has written for Women's Health, Prevention, Reader's Digest, and countless other publications.
Read more
More content from
Restaurants