3 Slim-Down Tricks from Kate Upton's Trainer
There's no doubt that Kate Upton has a bangin' bod. The 22-year old has graced the cover of Sports Illustrated not once, but twice, and has been dubbed the 'Sexiest Woman Alive' by People magazine.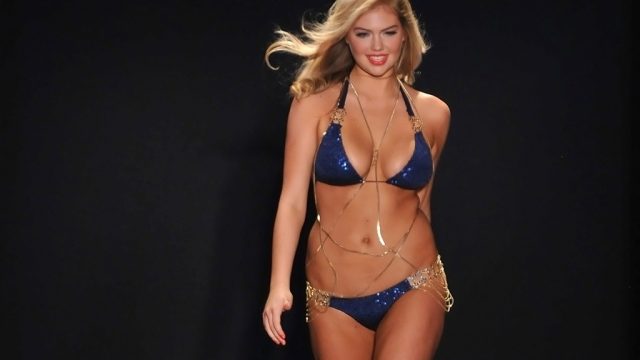 But she doesn't stay camera-ready without a bit of help. David Kirsch, celebrity fitness and wellness expert is the lucky guy tasked with keeping the starlet's diet and exercise regimen on track. To help keep Upton toned, trim and sexy, his diet approach is simple: "When weight loss is the goal, I recommend avoiding alcohol, refined carbs and added sugars, and drinking plenty of water throughout the day," Kirsch explains.
We're fans of these tips because they're easy to follow and not overly restrictive. Leah Kaufman, MS, RD, CDN, a New York City-based Dietitian concurs and explains why these hacks are so effective: "Eliminating added sugars and foods made with white flour (refined carbs) can [aid weight loss] because it forces you to make swaps like blueberry muffins for plain ol' blueberries and white bread for the sprouted whole-grain variety." And the booze? It packs seven calories per gram, so cutting out these calories will naturally accelerate your weight loss—without causing you to go hungry. Plus, drinking can decrease your inhibitions, which may lead to eating foods that aren't so diet-friendly (think pizza, burgers and fries) and derail your efforts, explains Kaufman. No matter how you look at it, saying buh-bye to the bottle while you're trying to slim down à la Kate Upton makes a ton of sense.
Worried you'll feel restricted? Check out one of Kate's delicious-looking meals:
Image: FashionStock.com / Shutterstock.com
Dana has written for Women's Health, Prevention, Reader's Digest, and countless other publications.
Read more