Alex Trebek Just Announced He Needs More Chemo. Here's What That Means
Catch the most crucial pancreas SOS signals before it's too late.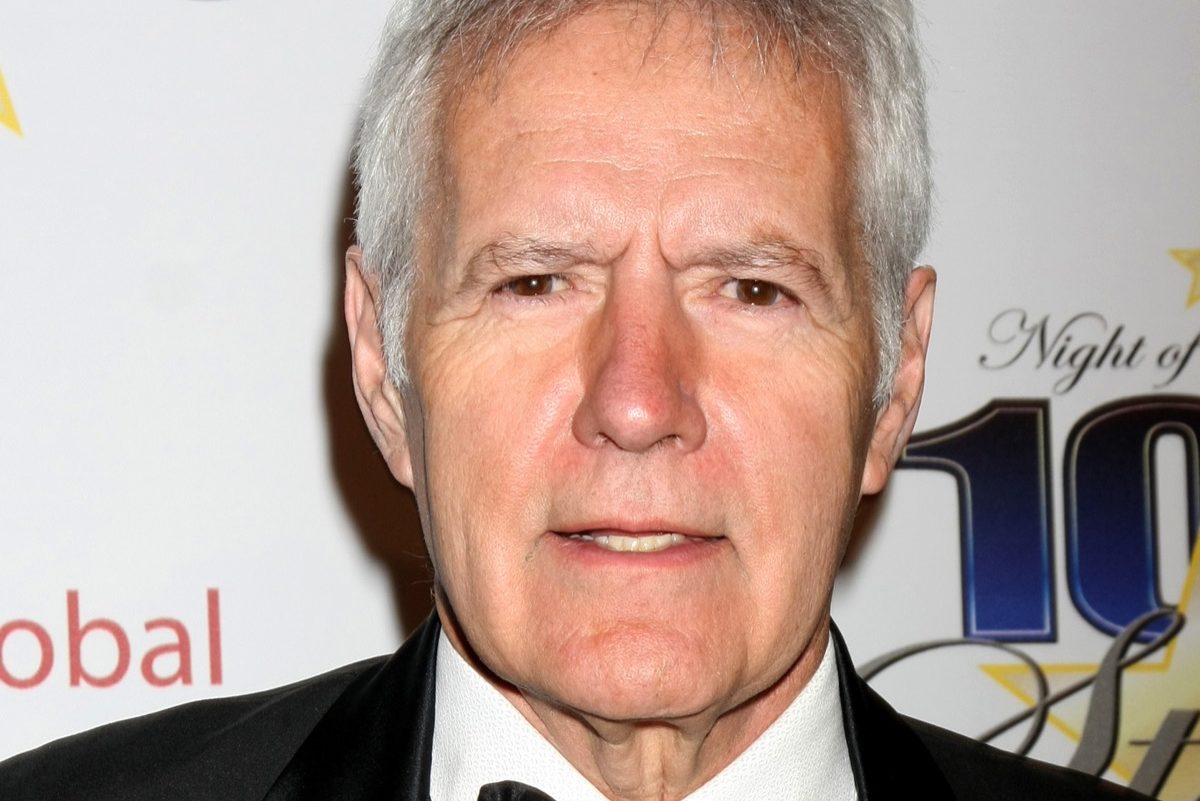 Jeopardy! host Alex Trebek just announced he'll be undergoing another round of chemotherapy for his pancreatic cancer.
"I was doing so well. And my numbers went down to the equivalent of a normal human being who does not have pancreatic cancer. So we were all very optimistic," he told Good Morning America. "And they said, 'Good, we're gonna stop chemo, we'll start you on immunotherapy,'"…but "I lost about 12 pounds in a week. And my numbers went sky high, much higher than they were when I was first diagnosed. So, the doctors have decided that I have to undergo chemo again and that's what I'm doing."
It wasn't the first time this year pancreatic cancer made the headlines tied to a popular icon: Supreme Court Justice Ruth Bader Ginsberg underwent treatment, too, and successfully, it was announced this summer.
So what is pancreatic cancer—and why should you be worried about getting it yourself?6254a4d1642c605c54bf1cab17d50f1e
What is Pancreatic Cancer?
Your pancreas, tucked away behind your stomach, is an inconspicuous organ tirelessly producing essential enzymes and hormones your body needs for digestion, and to regulate blood sugar. Pancreatic cancer is a disease in which cancerous cells form in the tissues of the organ, disrupting its necessary functions.
How is it Diagnosed?
Justice Ginsberg's cancer was caught during a routine blood test in July. If caught early, pancreatic cancer is treatable. But the vast majority of cases aren't diagnosed until it's too late—in large part because no reliable early screening test exists. And when something goes wrong with it, your pancreas has a tendency to whisper, not shout. This makes pinpointing problems particularly challenging, especially when it comes to pancreatic cancer.
How is it Treated?
There are a variety of effective forms of treatment: surgery, radiation therapy, chemotherapy, targeted therapy, and immunotherapy. Justice Ginsberg's treatment lasted three weeks. She will "continue to have periodic blood tests and scans." Trebek underwent chemotherapy and his tumors were shrinking, he said earlier this year. But now he needs more treatment.
What are those numbers Trebek is referring to? They're biomarkers, which can give doctors a sense of the tumor's activity.
"Cancer is mysterious in more ways than one," he told GMA. "The thought of passing on doesn't frighten me," he said. "Other things do. The effect it will have on my loved ones—yes, that bothers me. It makes me sad. But the thought of myself moving on? Hey, folks, it comes with the territory."
What is the Prognosis?
According to the American Cancer Society, "for all stages of pancreatic cancer combined, the one-year relative survival rate is 20%, and the five-year rate is 7%," reports Pancreatic.org.
Trebek originally said he'd fight his, ending with a joke: "Truth told, I have to! Because under the terms of my contract, I have to host Jeopardy! for three more years." His good humor aside, the news shocked his fans—and many Americans. The "low survival-rate statistics for this disease" he said meant "the prognosis for this is not very encouraging." As for Ginsberg, she "canceled her annual summer visit to Santa Fe," according to the statement, "but has otherwise maintained an active schedule."
Alek Korab
Alek Korab is a Co-Founder and Managing Editor of the ETNT Health channel on Eat This, Not That!
Read more about Alek