Here's Everything We Know About Amazon's Top-Secret New Grocery Store
Details are slim, but we found 5 things to know ahead of its launch.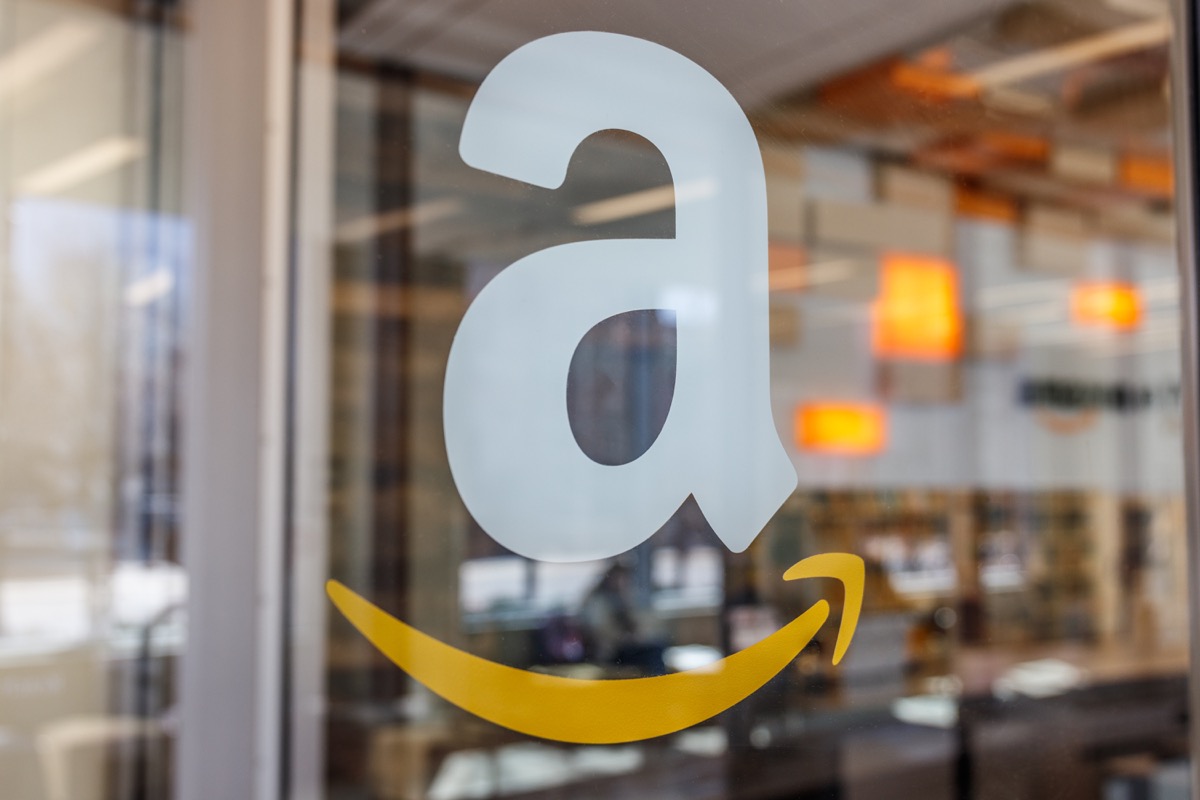 Amazon acquired Whole Foods in 2017 for more than $13 billion, but next year, the company is finally putting its name on its very own Amazon-branded grocery store.
The discussion around the future store started earlier this week when people noticed Los Angeles-based job postings for Amazon positions like a grocery lead, grocery store manager, and floor lead. All of the listings had the same invitation: "Join us as we launch Amazon's first grocery store in Woodland Hills."
On Monday, an Amazon spokesperson confirmed to CNBC that the new store will be "distinct" from Whole Foods, but didn't provide any further info. For the most part, the new grocery store is a bit of a mystery, but we can still glean some information.6254a4d1642c605c54bf1cab17d50f1e
Here are the 5 most noteworthy things to know about the future Amazon grocery store.
The first location opens sometime in 2020.
As far as a date, that's all the e-commerce giant will say for sure. Other major details around the store—including plans for pricing, products, future locations, and even the brand's name—are under wraps.
It'll be located in Los Angeles.
When CNET reached out for comment, an Amazon spokesperson confirmed that the e-commerce giant is debuting its own grocery store, and the very first location will be located in the Los Angeles neighborhood of Woodland Hills.
It will have actual cashiers.
As reported by The Dallas Morning News, when the store eventually opens, it'll likely feature a traditional checkout system akin to your usual grocery store experience. This is a notable departure from the cutting-edge, cashier-free checkouts of Amazon Go, the website's current brick-and-mortar chain.
More locations could be coming to other U.S. cities, too.
According to The Wall Street Journal—who originally leaked the news about Amazon's new grocery store back in March—the company is reportedly working on "dozens" of grocery stores across the country, including locations in Philadelphia and Chicago.
Whole Foods isn't going anywhere.
In the wake of the e-commerce giant's bold announcement, there's an elephant in the room: What does this mean for Amazon-owned Whole Foods? Since the acquisition, Amazon has incorporated no small amount of corporate branding across the stores. It also dropped prices across the board and currently offers bonus discounts for members of Amazon Prime.
"When it comes to grocery shopping, we know customers love choice, and this new store offers another grocery option that's distinct from Whole Foods Market, which continues to grow and remain the leader in quality natural and organic food," said an Amazon spokesperson.