"American Idol" Alum C.J. Harris Dies of a Heart Attack at 31—Here are the Risk Factors
C.J. Harris placed sixth on season 13 of American Idol and died in Alabama.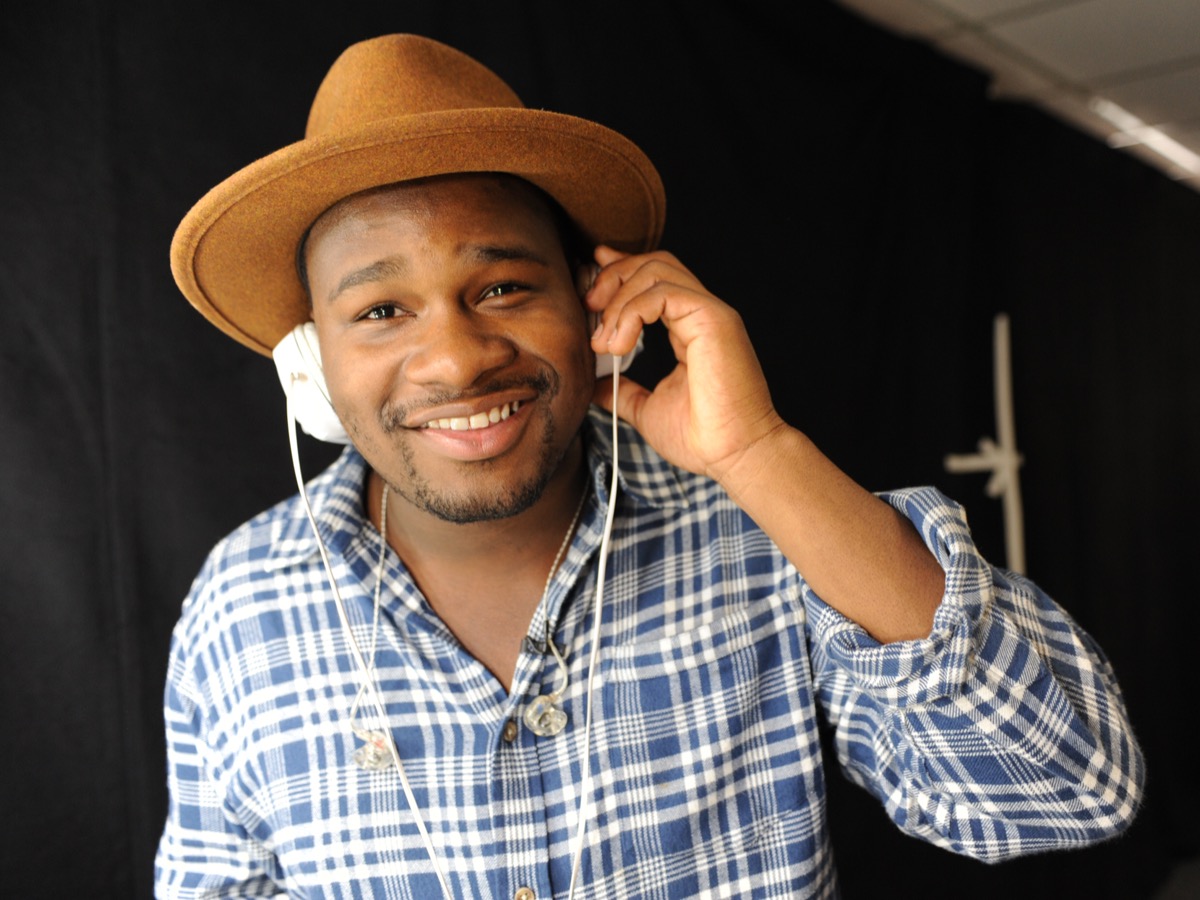 American Idol alum C.J. Harris, who competed on the show's 13th season and finished in sixth place, has died at the age of 31. The singer was rushed to a hospital in Jasper, Alabama, where CPR was performed, but efforts were unsuccessful. A spokesperson for the Walker County Coroner confirms to PEOPLE that the cause of death was a heart attack. 
Harris was a fan favorite on the show, but it was a long journey to get there. After not making it onto The X Factor and The Voice, the musician kept going until he earned a spot on American Idol. Harris auditioned for the singing reality show in Salt Lake City where he performed Allman Brothers' "Soulshine" in front of judges Keith Urban, Jennifer Lopez and Harry Connick Jr. Back in 2014, the rising star told The Hollywood Reporter, how he tried out for 'Idol' once before in 2010, but it wasn't his time yet. "I never made it past the first round," he told THR. "I auditioned for 'The X-Factor'. I auditioned for 'The Voice' and I never got through, and it hurt me. It really did. So I went back home and that's what made me stop playing in bars. I wanted to get it together and find out who I am."
Harris won over viewers and judges with his performances of "Can't You See" by The Marshall Tucker Band, "Invisible" by Hunter Hayes, "If It Hadn't Been for Love" by The SteelDrivers and Tom Petty and the Heartbreakers' "Free Fallin.'  Fellow artists have taken to social media to express their shock and heartbreak, including season 13 winner Caleb Johnson. 
"We instantly became friends and formed a brotherhood pack with @realalexpreston @samwoolfmusic," he shared on Instagram. "So many amazing memories and experiences with you CJ! Life is so fragile! I am so grateful that our lives got to cross paths in this lifetime. You were a beautiful, kind soul that always made the room brighter with your smile and laughter. Love you brother you were taken from us way to soon! Until we meet again RIP ️"
Heart issues are on the rise in young adults and Eat This, Not That! Health spoke with cardiologists who have not treated Harris, but explain why cases are increasing and what to know about heart attacks. 
Why More Young Adults are Having Heart Related Issues and Heart Attacks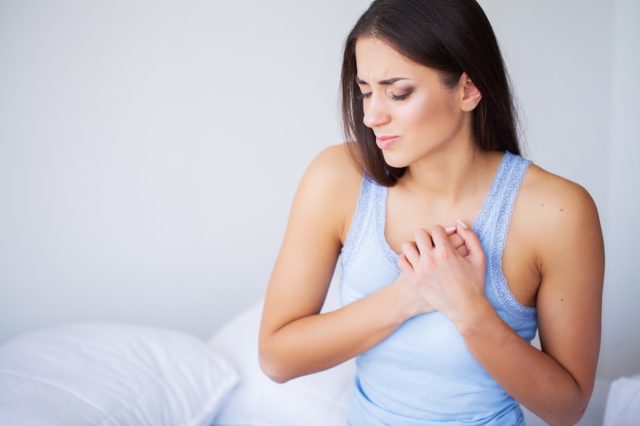 Jayne Morgan, M.D. Cardiologist and the Clinical Director of the Covid Task Force at the Piedmont Hospital/Healthcare in Atlanta, GA tells us "Largely secondary to lifestyle: Crazy schedules, racing to the next appointment, pressure to compete, constant stress and anxiety, overeating, obesity, lack of physical activity, increase in type 2 Diabetes, self-medication with drugs and alcohol. Phew! That's a lot. In addition, the mental stress of social media 'keep up with the Joneses' and often constant influx and access to both negative and often disturbing news and information takes a toll physically as well. This can contribute to hypertension which is one of the biggest risk factors for cardiovascular disease. And we are seeing this especially among those in their 20s and 30s. Finally, while cigarette smoking has decreased, vaping has increased. You are mistaken if you think that vaping is safe. These e-cigarettes also contain nicotine, as well as other toxic compounds that can raise your blood pressure and make you 34% more likely to have a heart attack according to some statistics."6254a4d1642c605c54bf1cab17d50f1e
Abhishek SInha, MD, FACC, FSCAI – Interventional Cardiologist, Structural Heart Interventionalist and Endovascular Specialist at Dignity Health Northridge Hospital Medical Center says, "There are many causes of heart attacks. Severe coronary artery disease (from atherosclerosis) is the most common cause of sudden cardiac death in older adults, but it is also unfortunately becoming more common in younger adults due to poor diet and sedentary lifestyles. Infections (particularly from viral illnesses) can lead to myocarditis and cardiomyopathy, which in severe cases can cause heart attacks. During the COVID pandemic, we have seen an increased prevalence of cardiac manifestations (such as myocarditis) in younger patients. The exact pathophysiology is still being researched but involves inflammation and increased risk of thrombosis."
Raed Bargout, MD, Chief of Cardiovascular Disease at Glendale Memorial Hospital tells us, "While we think of heart attacks as a disease of older adults, in fact 20 percent of people who have a heart attack are 40 years old or even younger. This rate has risen over the last few years and is bound to continue to increase. One in five patients who suffered a heart attack at a young age is diabetic in some studies."
How Someone 31-Years-Old Does Not Survive a Heart Attack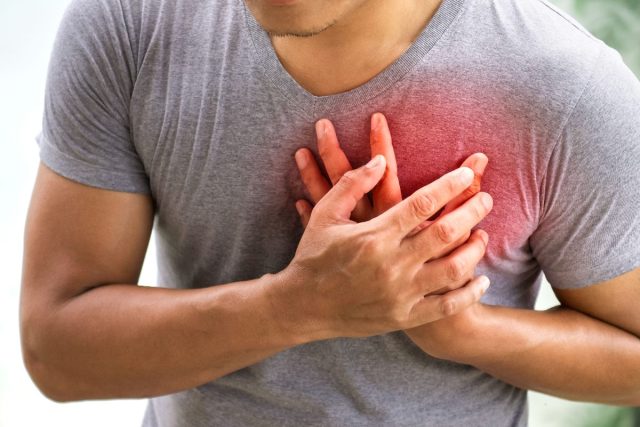 Dr. Morgan explains, "The cause of heart attacks can be the same, regardless of age. Therefore, a blocked artery in the heart can cause the same amount of damage regardless of age." Dr. Bargout emphasizes, "Survival from a heart attack is not related to age but rather how fast life saving treatments and procedures are performed. The faster you seek medical care and attention from the onset of symptoms, the better the outcome. And hence awareness of the symptoms and risk factors are essential to prevent major complications or even death from my heart attacks."
Dr. SInha says. "The term "heart attack" is often used synonymously with "cardiac arrest" in the popular press, but it is important to note the distinctions. A heart attack (or myocardial infarction) occurs when part of the heart is not receiving enough blood flow and has permanent damage as a result. Hence, a heart attack can be small or large. A cardiac arrest (or sudden cardiac death) occurs when the heart is no longer able to perfuse the rest of the body, which results in a circulatory collapse that is often fatal if not intervened upon immediately. A large heart attack (or myocardial infarction) can often lead to a cardiac arrest. A small heart attack typically would not. 
Cardiac arrests can have many different causes including coronary artery obstruction, non-perfusing heart rhythms (ventricular tachycardia or ventricular fibrillation), severe structural heart abnormalities, end-stage heart failure and illicit drugs/substance abuse. In older adults, coronary artery disease (atherosclerosis) is the most common cause of sudden cardiac death. While coronary artery disease is unfortunately becoming more common in younger patients, other etiologies are important to consider and often the culprits, particularly those that involve congenital abnormalities or genetic predisposition. This includes structural abnormalities (such as hypertrophic cardiomyopathy), congenital forms of rhythm abnormalities (such as Wolff-Parkinson-White syndrome or congenital QT syndrome), or congenital forms of heart failure (familial cardiomyopathy). 
However, cardiac arrests can also occur in seemingly structurally normal hearts from acquired causes (aside from drugs & substance abuse). Coronary artery obstruction can occur from a spontaneous coronary dissection or vasculitis (inflammation of the artery). There can also be infectious causes leading to heart failure, such as viral illnesses leading to severe cases of viral cardiomyopathy or myocarditis. Also trauma can lead to a cardiac arrest, as in commotio cordis – which is believed to be the cause of the cardiac arrest for Damar Hamlin (Buffalo Bills). The more severe the underlying disease process, the worse the prognosis."
Heart Attack Risk Factors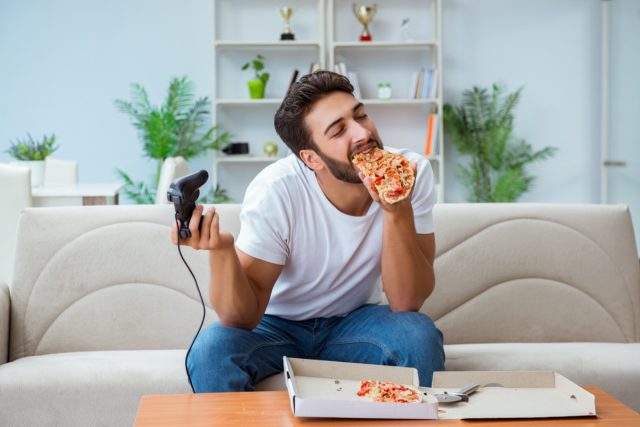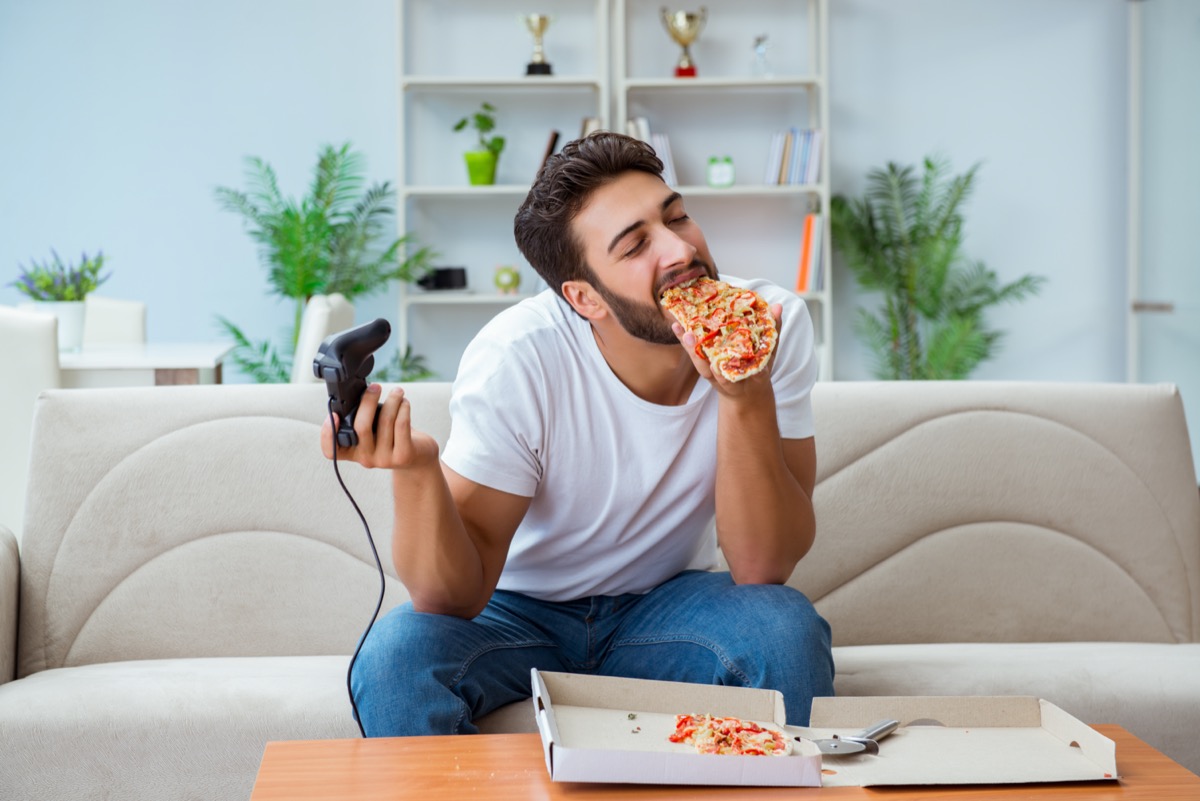 Dr. Morgan emphasizes, "Socioeconomic status strikes again with those in the lowest household incomes with the highest risk. Also, diabetes, depression, hypertension, smoking and vaping, and high cholesterol." Dr. Bargout says, "Risk factors for heart attacks in general are the same for younger people, including Diabetes, high blood pressure, smoking, high cholesterol and family history of heart disease. In younger patients, substance abuse like Marijuana and cocaine can increase the risk of heart attacks. Obesity, smoking and lack of physical activity has been blamed for some of the recent increase in the prevalence of heart attacks in the younger population."
Dr. SInha explains, "As there are many causes for heart attacks and cardiac arrests, the risk depends on which cause is being discussed. People who have family history of early heart attacks or cardiac arrest (before the age of 50) should be evaluated for some form of congenital heart disease (hypertrophic cardiomyopathy, congenital valve abnormality) or genetic abnormality (familial hyperlipidemia, genetic heart rhythm abnormality). This evaluation would include a physical exam by a medical professional, an ECG, and depending on the circumstance, an echo and possibly genetic testing. Regarding premature coronary artery disease, the risk factors include smoking, diabetes, obesity, high cholesterol and family history. Needless to say, abusing illicit drugs (such as cocaine or methamphetamines) places an individual at high risk for heart attacks and cardiac arrests." 
Signs of a Heart Attack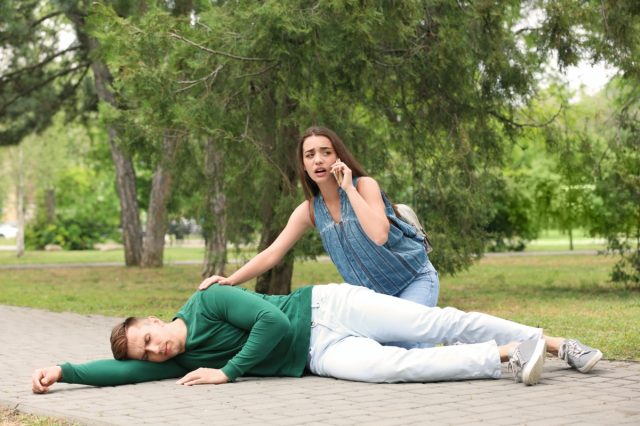 Dr. Morgan says younger people will experience, "Many of the same signs in an older population, i.e. chest pain, shortness of breath, shoulder pain, arm pain or weakness, fatigue, sometimes nausea and indigestion. Surprising fact: a large percentage of heart attacks are 'silent' heart attacks and the person may not be aware. Or they may have symptoms that resolve, on their own, so they do not seek medical attention right away. In this case, you may be living with a weakened heart without realizing it until a second event, or it is picked up on an EKG."
Dr. Bargout tells us, "The common symptoms of heart attack include central or left sided chest pain, described as squeezing or pressure type, shoulder pain, sudden shortness of breath, passing out or fainting, nausea and vomiting."
Dr. SInha states, "While younger people may believe their youth is immune against heart disease, it is not. Heart disease may go undetected in younger patients because they often minimize their symptoms or because of denial.  Classic symptoms of coronary artery disease involve chest pain/pressure, shortness of breath, sweating, jaw or arm pain (with exertion) or decreased exercise tolerance (for an unexplained reason). People with a genetic heart rhythm abnormality may have palpitations/racing heart beats and may also have lightheadedness or have fainting spells during those episodes."
Protect Your Heart From a Young Age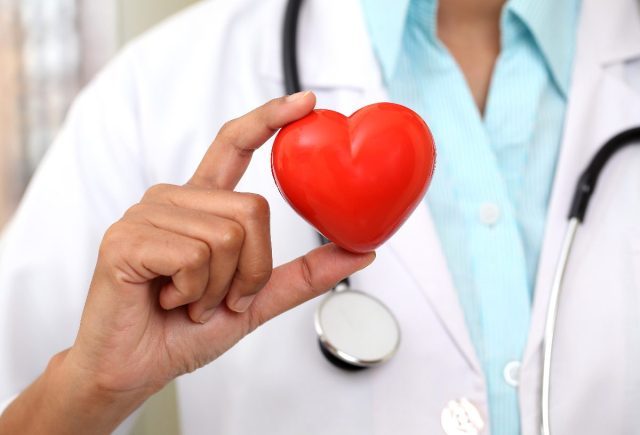 Dr. Bargout says, "Heart disease and heart attacks are preventable. Avoidance of smoking, exercise, and eating a healthy diet are essential. Cholesterol and diabetes screening should start at a young age and be treated aggressively."
Dr. Morgan advises, "Adopt healthier lifestyles, which also implements mental health as well. This includes abstaining from vaping, reducing social media, unplugging for blocks of time, increasing physical activity, reducing alcohol and recreational drug use, weight management."
Dr. SInha says, "Eating a heart healthy diet will be protective both in one's youth and for years to come. Taking precautions against COVID (as recommended by the CDC) reduces one's risk of contracting the virus (and hence developing any cardiac complications from it). Also, if someone has a family history of premature cardiac disease, they should get evaluated by a medical professional."
Heather Newgen
Heather Newgen has two decades of experience reporting and writing about health, fitness, entertainment and travel. Heather currently freelances for several publications.
Read more about Heather