Barnum's Animal Crackers Are Now Free After Over a Century
Under pressure from PETA and other animal rights groups, Barnum re-designs their boxes.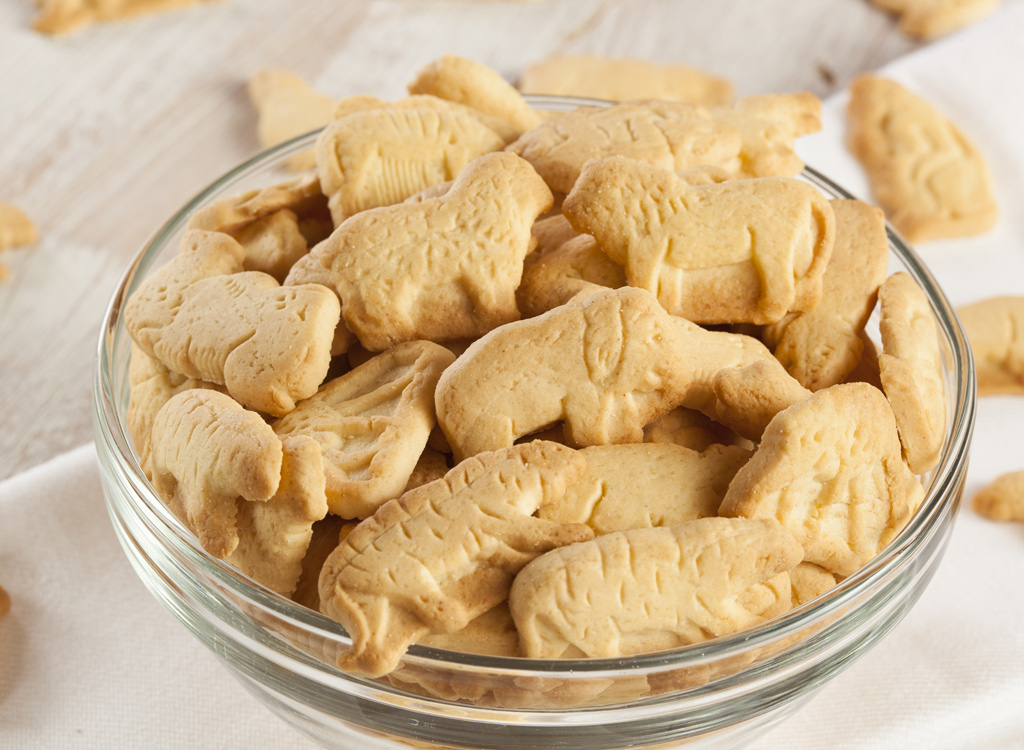 Thanks to PETA, Barnum's Animal Crackers are out of their cage, and they're doing just fine. The elephant, zebra, lion, giraffe, and gorilla are no longer held captive in cages but roaming free in the wild. With the Ringling Bros and Barnum & Bailey Circus shutting down last year after 150 years, it felt right to change the packaging. Barnum's Animal Crackers have been around for more than 115 years, and this is the first time they've changed their design.
Kimberly Fontes, a spokesperson for Mondelez International, Nabisco's parent company, said, "To continue to make the brand relevant for years to come, we felt this was the right time for the next evolution in our design, now showing the animals in a natural habitat."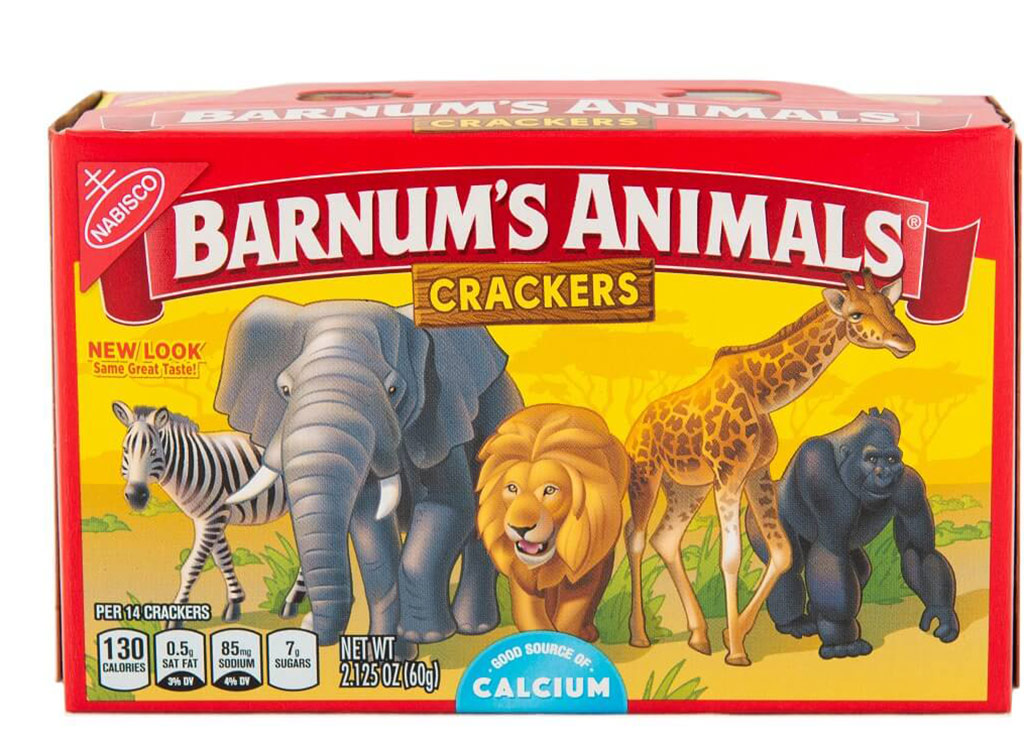 6254a4d1642c605c54bf1cab17d50f1e
The new design also reads, "New Look, Same Great Taste!" PETA has asked for a change in the design for decades. In a statement, PETA said, "Big victories can come in small packages, and no matter where you look, we find new evidence that people are embracing compassion for animals like never before."
"The new box for Barnum's Animals perfectly reflects that our society no longer tolerates caging and chaining exotic animals for circus shows. PETA is celebrating this redesign just as we've celebrated the closure of Ringling Bros and Barnum & Bailey Circus and an end to the use of wild animals in many other circuses," PETA adds.
So the next time you pick up a box of Barnum's Animal Crackers, you can appreciate the new design. Just be sure to keep your snacking to a minimum as an eight-piece serving boasts 120 calories, 4 grams of fat and half a gram of saturated fat. It also has 85 milligrams of sodium and 7 grams of sugar. Instead, enjoy these Good Zebra crackers, which are free of refined sugars, preservatives, and artificial ingredients, and have whey and pea protein concentrate for a boost of hunger-curbing protein. Be sure to also check out our list of the Best and Worst Supermarket Crackers to help you make healthier choices.
More content from
Groceries