Anita Pointer Died After "Heroic Battle With Cancer "— Here are the Symptoms
These general symptoms may be signs you have cancer.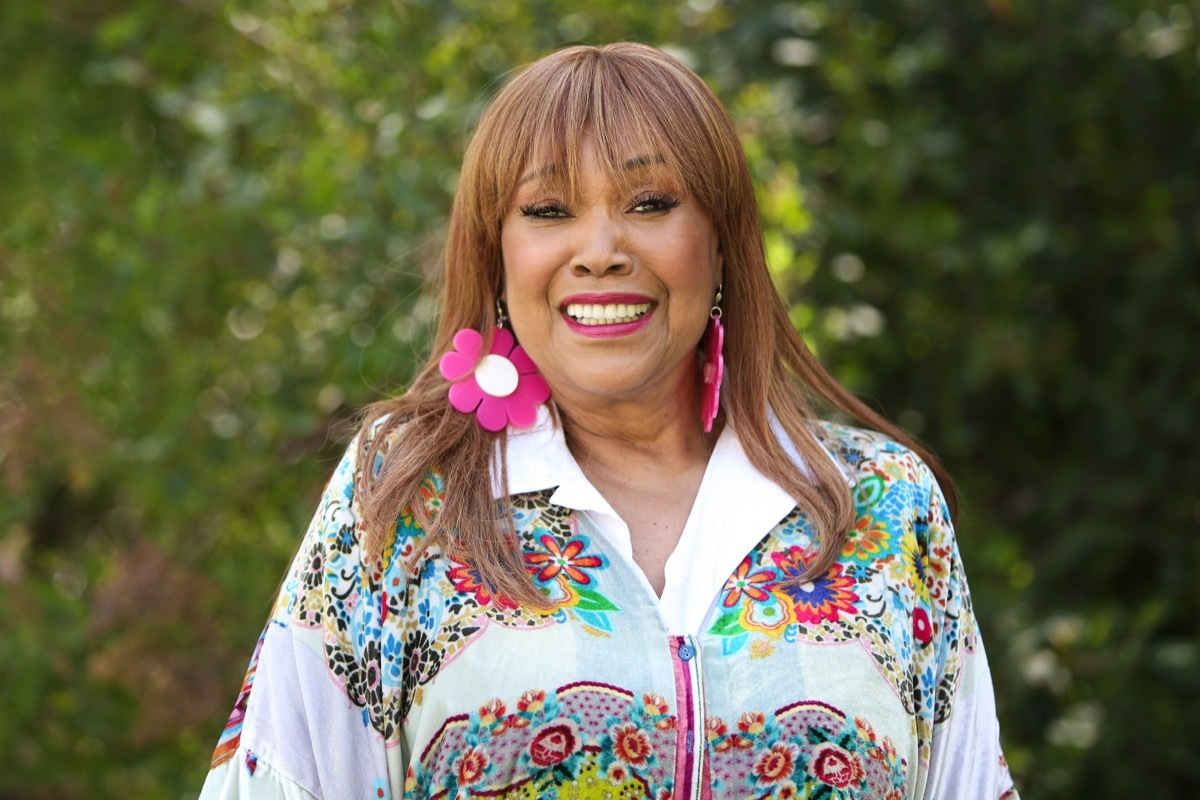 Anita Pointer — one of the famed Pointer Sisters of 1970s pop music fame — died Dec. 31 in Los Angeles after a long bout with cancer, her publicist said. She was 74. "Sad to report my client, Grammy Winner Anita Pointer of the Pointer Sisters, has passed away after a heroic battle with cancer," publicist Roger Neal posted. "Her family was around her at the time of her death. She passed peacefully."
"While we are deeply saddened by the loss of Anita, we are comforted in knowing she is now with her daughter, Jada, and her sisters June and Bonnie, and at peace," said her family — sister Ruth, brothers Aaron and Fritz and granddaughter Roxie McKain Pointer — in a statement. "She was the one that kept all of us close and together for so long. Her love of our family will live on in each of us. Please respect our privacy during this period of grief and loss. Heaven is a more loving beautiful place with Anita there."
The Pointer Sisters had several hits in the 1970s and '80s, including "He's So Shy," "Jump (For My Love)" and "Neutron Dance." The group — which included sisters Ruth, Anita, Bonnie and June — won three Grammy Awards. Ruth is the only surviving member. Half of men and one-third of women will receive a cancer diagnosis during their lifetimes, according to the American Cancer Society. Overall, the rate of cancer deaths has dropped 33 percent — nearly 3.8 million lives — since 1991, the society reports. But the society projects nearly 2 million new cancer cases and more than 600,000 U.S. deaths for this year. The key to successful treatment and positive outcomes is early detection, experts say. Read on to see the symptoms.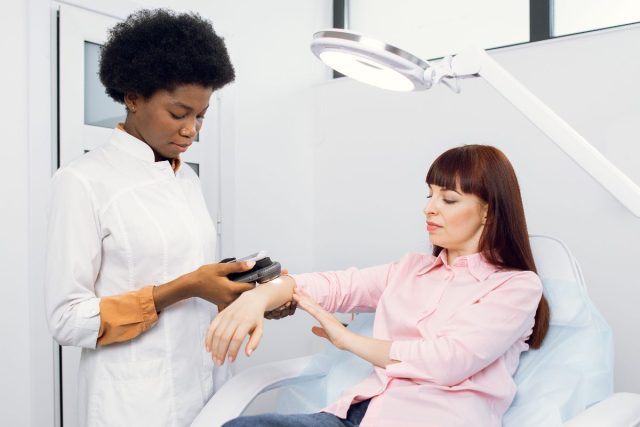 "Cancer doesn't wait. Neither should you," says Dr. Lisa Richardson, director of the Division of Cancer at the Centers for Disease Control and Prevention. 
There are more than 100 different types of cancer. Fortunately, there are tests that can screen for several of them.
"Cancer screening aims to find cancer before symptoms appear while the tumor is still small and confined, which is when the chance of cure is the highest," says Dr. Jyoti Patel, a fellow with the American Society of Clinical Oncologists. 
"Different groups, including the American Society of Clinical Oncology (ASCO) and the United States Preventive Services Task Force, or USPSTF, offer recommendations for screening for different types of cancer, including breast cancer, cervical cancer, colorectal cancer, and lung cancer, depending on a person's age and risk factors," she adds.
"It's important to take care of yourself by doing regular cancer screenings. Screening checks your body for cancer before you have symptoms," says Dr. Robert W. Carlson, chief executive officer of the National Comprehensive Cancer Network.
2
Seven Warning Signs of Cancer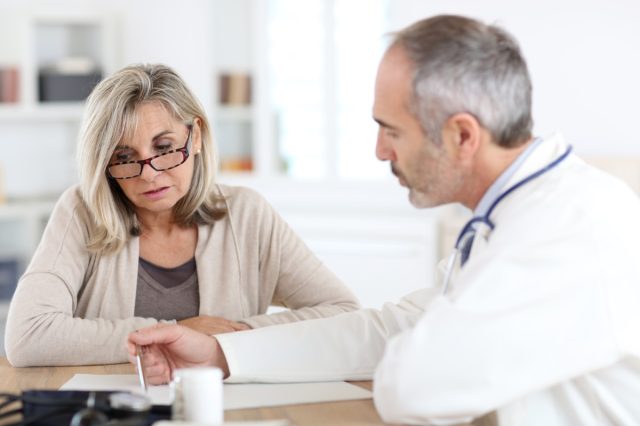 Symptoms vary depending on the type of cancer, and some cancers can grow without any symptoms until they are in late stages.6254a4d1642c605c54bf1cab17d50f1e
In general there are seven signs that warrant further tests or a doctor's visit. They are unexplained weight loss, fever, fatigue, pain, skin changes, changes in bowel habits or unusual bleeding or discharge.
"If people start noticing and taking some of these signs seriously, cancer could be diagnosed in the earlier stages," says Dr. Anil Heroor, head of surgical oncology at Fortis Hospital Mulund in Mumbai.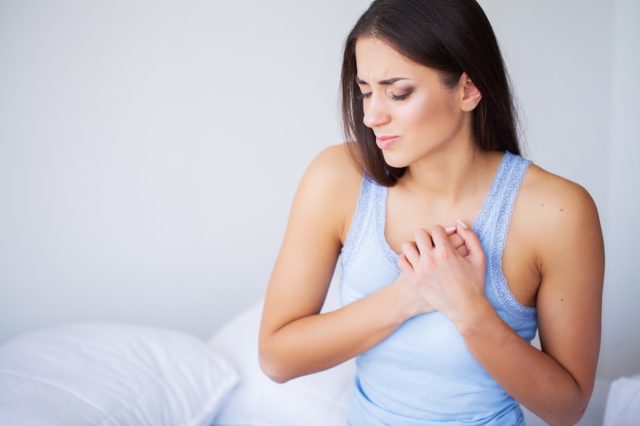 For breast cancer, "in its early stages, there may be no symptoms," said Dr. Christiana Brenin, a breast medical oncologist. She adds: "But as the cancer grows, there are changes that both women and men should watch out for. A lump or thickening such as a mass, some swelling, some skin irritation or a distortion in or near a breast or in the underarm area. a change in the size or the shape of your breast. a change in the color or the feel of the skin of the breast, the areola or the nipple. it might be dimpled. It could be scaly or puckered."
"If you have a new finding that lasts two weeks or longer and that is unusual for you, reach out to your doctor. With early diagnosis, there's a 98 percent chance of surpassing the five-year survival rate for breast cancer," Brenin says.
The symptoms of colorectal cancer include cramps, fatigue, sudden weight loss, irregular bowel movements or signs of blood, shortness of breath or a diagnosis of anemia that follows dizziness or paleness of the skin, says Dr. Patrick Boland at the Roswell Park Cancer Institute in New York.
"We know there's a longer duration between the onset of symptoms and when they're actually diagnosed because no one suspects colon or rectal cancer," Boland says.
Other symptoms can also include a feeling that you need to have a bowel movement that doesn't go away even after one.
"Lung cancer is a very common illness, and it is oftentimes seen in people who abuse cigarettes or other forms of tobacco," says Dr. David S. Hanson, who practices oncology and internal medicine in Baton Rouge and Zachary, Louisiana.
"When a person has a new cough, blood in their sputum, unexplained weight loss or changes in their voice, they need to inform the patient of this occurrence and the reason for that is that lung cancer is a very difficult disease to screen for," Hanson adds. 
Lung cancer may be caught before symptoms emerge through an annual CAT scan screening, he says. But, he adds, "the majority of patients will develop their cancer in between even a yearly screening and some new symptoms mandate an evaluation."
He adds: "The other thing that is important to remember is that the symptoms may not seem to be related to your lungs. You may suddenly experience a lack of appetite, unexplained weight loss, new pain or swelling in an area that you do not associate with your chest. So if you have a change in your physical health and are a smoker, in particular, you should seek an evaluation with a physician."