Anya Taylor-Joy's Secrets to Staying Healthy
The actress puts a lot of pressure on herself but reminds us: "It's OK to have a wobble."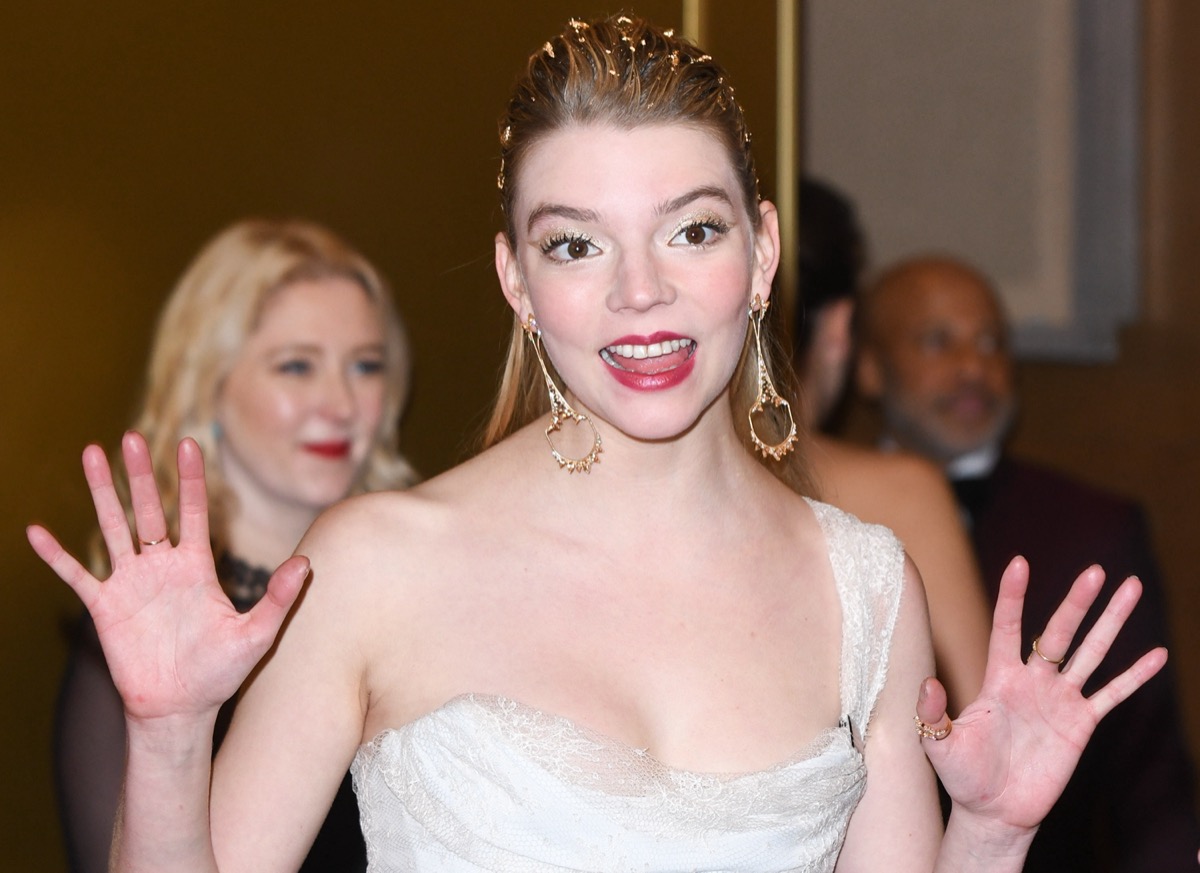 Talk about checkmate: At age 24, Anya Taylor-Joy has just scored two Golden Globe nominations—one for her performance as a chess prodigy in Netflix's The Queen's Gambit and the other for her starring role in the movie Emma. Intelligent and gorgeously-shot, both projects feel tailor-made for the actress who commands the screen, often in close-ups. During the COVID pandemic, she was so busy shooting and quarantining, she had no idea she'd gotten famous. "I went for a walk with my mask and my beanie, and the amount of people that stopped me from just this," she said, framing just her eyes for host Stephen Colbert. "I honestly couldn't believe it, and I think it's gonna take some time to get used to." To maintain her sanity given the sudden rush of fame, Taylor-Joy employs the following best health tips. Read on—and to ensure your health and the health of others, don't miss these Sure Signs You've Already Had Coronavirus. 
1
She Has Had Panic Attacks and Learned It's OK to Be Human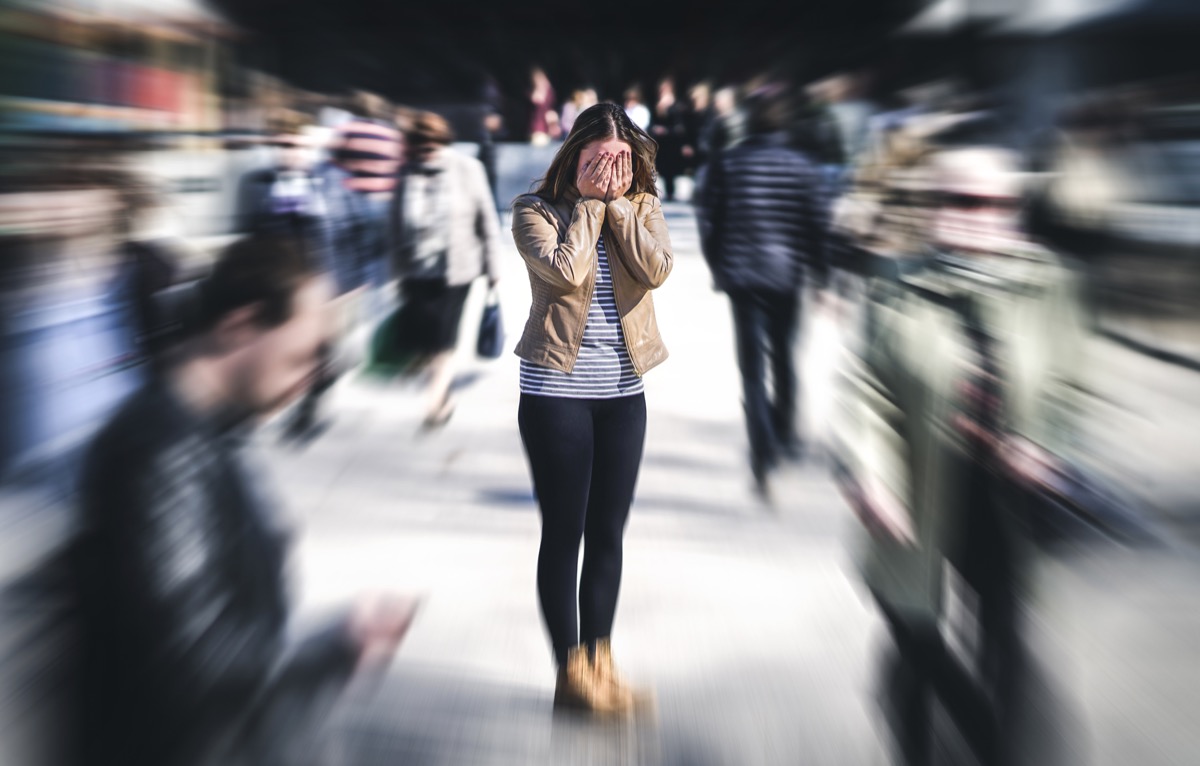 "I put a lot of pressure on myself and I had a panic attack on set one day (during Emma.) just because the hours are really intense and I'm in every single scene and I was trying to learn all of these different skills whilst also filming," she told Glamour UK. "I had a panic attack and my instant reaction was, 'I've messed up!' And the love that I got from everybody on that set meant I was only down for half an hour, but half an hour for me is like, 'I've delayed filming for half an hour!' Everyone was just so kind to me and they were like, 'you're doing great and this is a lot and it's okay to have a wobble.' So, I think they just made me a bit more comfortable with being human."
2
She Has Given Herself Pep Talks on Set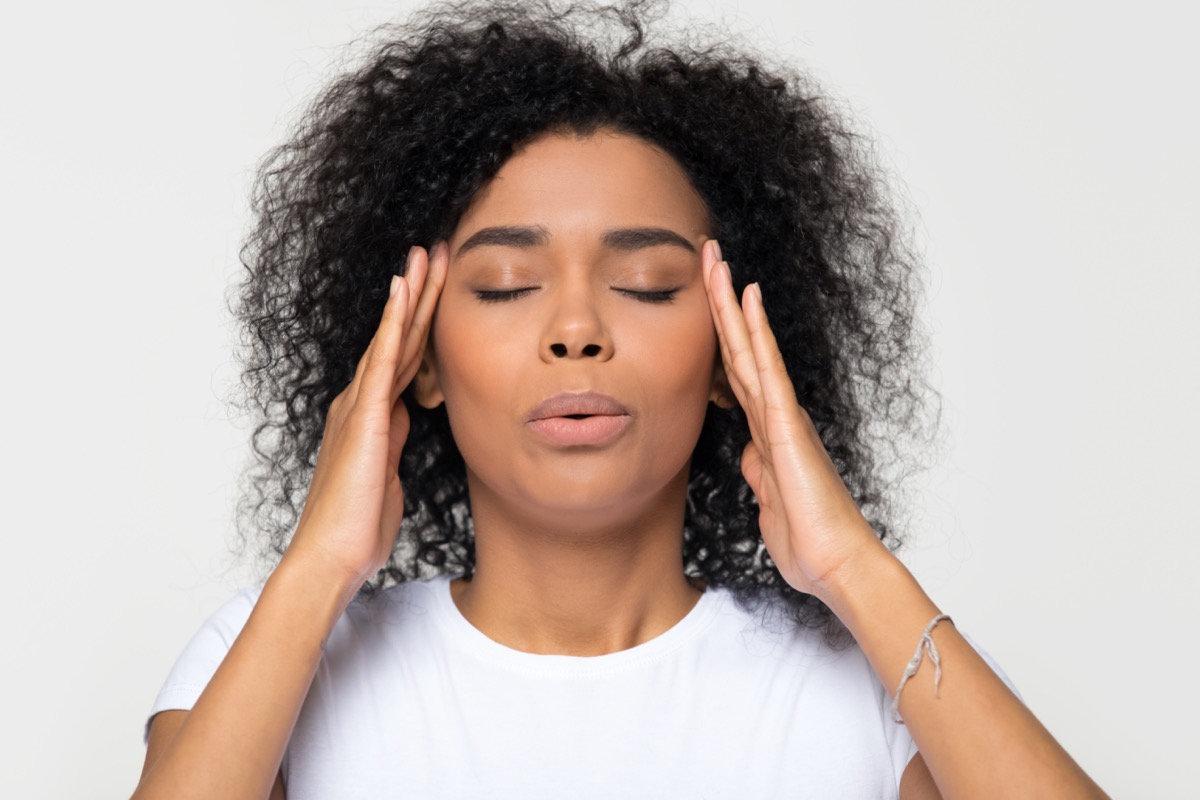 "There were times and I'm really grateful to Emma. actually because being more confident in my life is something that, as myself, is something that I aspire to do. On my first day stepping on set as Emma. I was like, 'how am I supposed to walk into this room and believe I'm like the most beautiful thing in it and everyone's blessed to have me around and just be in that energy all day?'" she told Glamour UK. "I had to really like look at myself in the mirror and be like, 'you need to own this bonnet because if you don't own this bonnet it's going to own you and you need to walk out there!'"6254a4d1642c605c54bf1cab17d50f1e
3
She Tries Not to Dwell on What She Can Not Change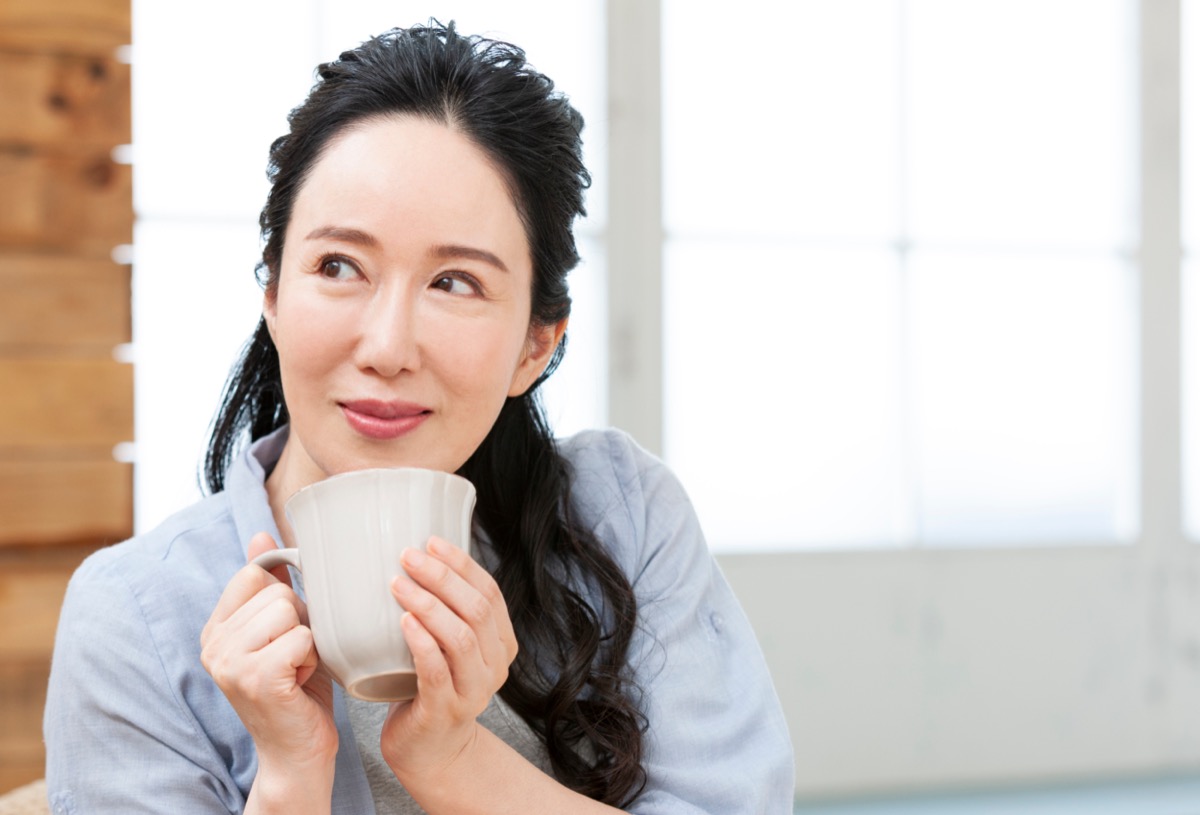 She was so busy on Emma., "I think I learned to let go of things and not to take it home with me because there just wasn't time, there wasn't time to go home and hate yourself. I had to tell myself, 'I feel goodish what I did, now you need to let it go,'" she told Glamour UK.
4
She's Had Been a Vegetarian Since Age 8
"I've been a vegetarian since I was eight, so I don't touch meat or fish. I was vegan for a long time I got into it because it's the most ecologically conscious choice you can make as a consumer," she told Harper's Bazaar. "When I was a vegan it was the healthiest I've ever felt, because I had so much energy. I was eating a ton because I have a really big appetite and was getting in more greens. As a vegetarian I love a lot of Italian food – but I don't get that many greens in there!"
5
She Cleans Her Skin First With a Hot Towel
"When I have been wearing make-up, I cannot stress the importance of a hot towel. That's my only diva moment on set! I have two: one to take off all the make-up from the day, and the second to deep clean," she tells Harper's Bazaar, recommending Chanel Sublimage Essential Comfort Cleanser. Also: "I'm a big fan of toners, and I tend to just use regular rose water and witch hazel when my skin is getting a bit aggravated," she tells Vogue.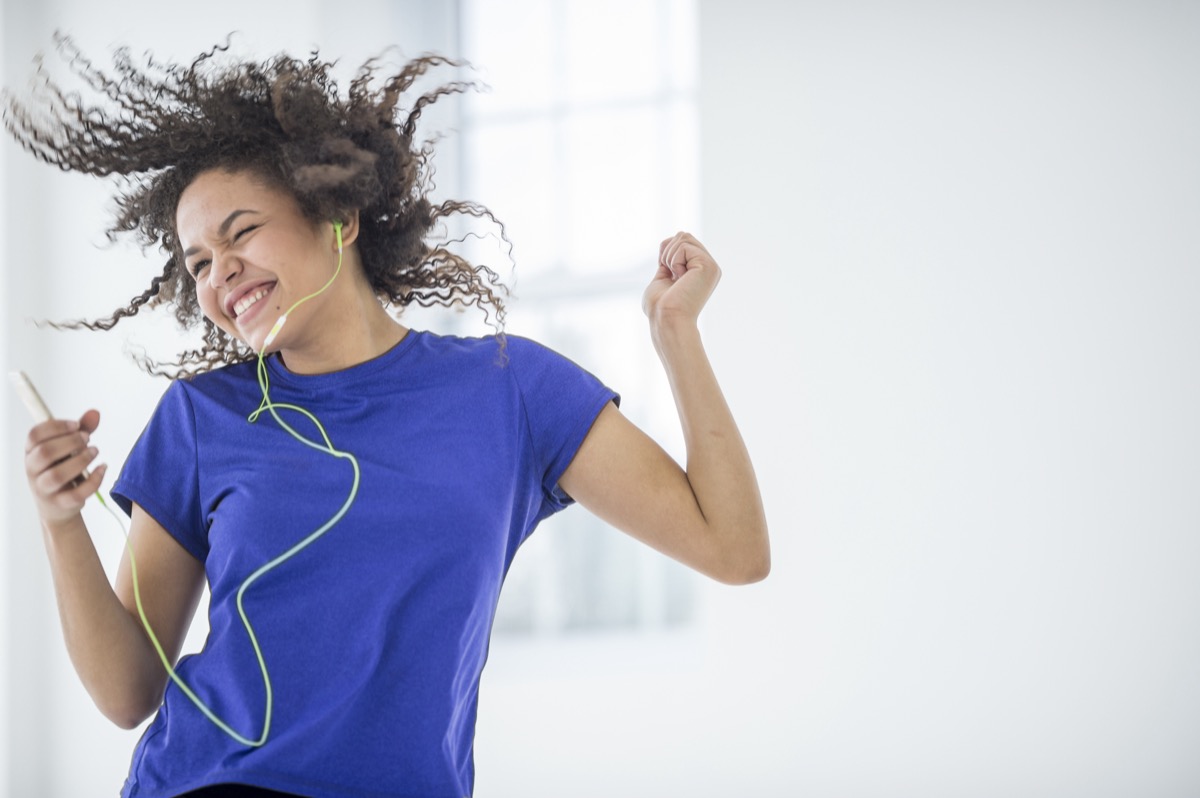 "I used to be a ballet dancer. I haven't danced properly now for a couple of years, but I do one exercise class and immediately my poise comes back, and my muscles remember. I always dance first thing in the morning, silly crazy dancing. I do it to at least three songs, because it sets me up for the day," she told Harper's Bazaar.
RELATED: Simple Ways to Avoid a Heart Attack, According to Doctors
7
She Self-Cares During the Pandemic—Especially With Baths
"My mum instilled in me a deep love of baths. I love baths! I think that would be my primary form of self-care. Baths have really helped me through lockdown. I like to make a ritual out of them. I'm big into the salts, and I make my own blend of essential oils for whatever it is that I want the water to give me. I'm a very spiritual person, so I love the act of getting into a bath, cleansing yourself, and then allowing whatever it is that you want to get rid of just stay in the tub. Recently, I've been using a lot of almond oil in the bath, which, hazard warning: It makes it very slippery. For anyone trying this at home, make sure you're holding onto something when you step out of it! Along with almond oil, I've been using a lot of sandalwood, jasmine, and lavender if it's nighttime, because it's just gorgeous," she told Vogue.
8
She Recharges With Reading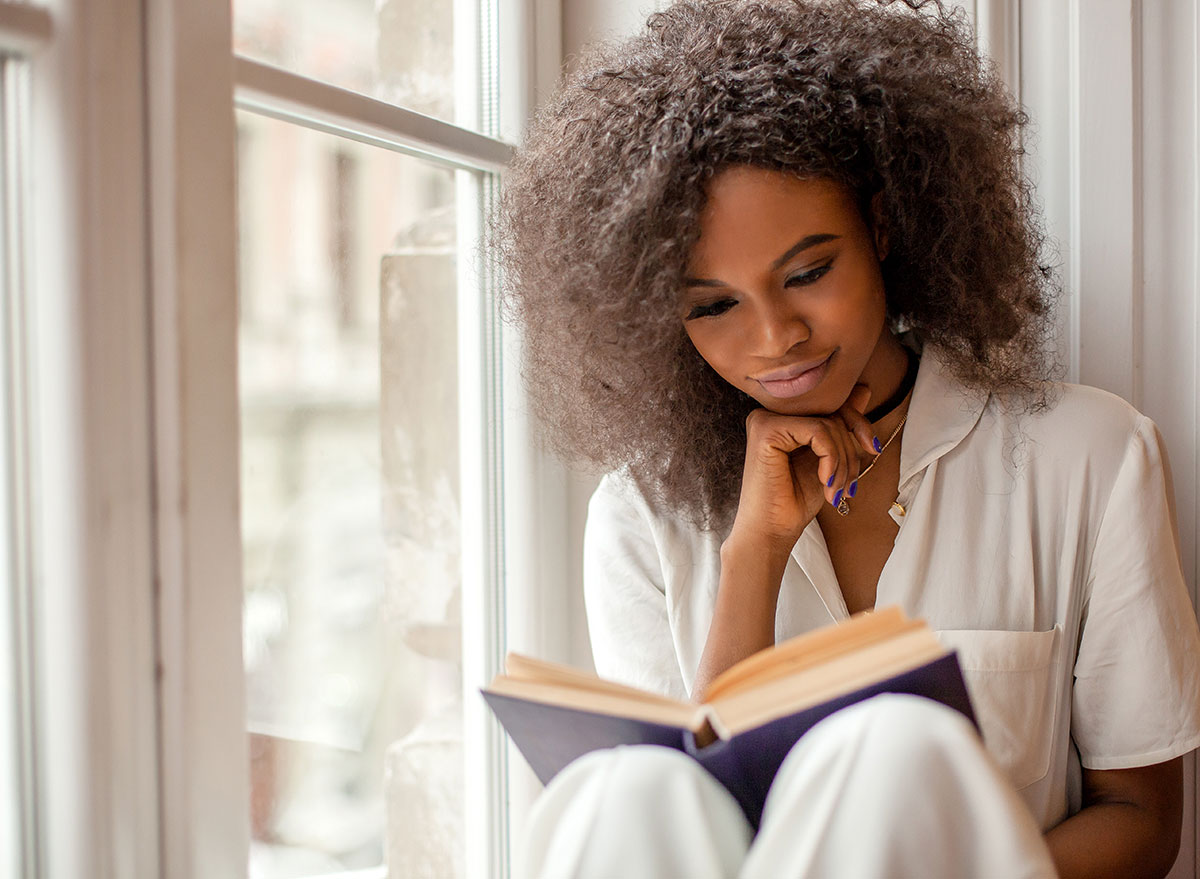 "I love to read. Reading is something that I don't have a lot of spare time for, but something that I learned to do in lockdown. I wanted to acknowledge the things that make me a happier human being and actually make me better at my job if I make the time to do it," she told Vogue. So stop reading this and grab a book—and to protect your life and the lives of others, don't visit any of these 35 Places You're Most Likely to Catch COVID.
Alek Korab
Alek Korab is a Co-Founder and Managing Editor of the ETNT Health channel on Eat This, Not That!
Read more about Alek