7 Tips You Must Follow to Avoid COVID, Say Doctors
Share this checklist and save a life—including yours.
As coronavirus infections, hospitalizations, and deaths continue to climb across the country, many people want to know what they can do to stop the spread of the devastating virus that has already infected more than 25 million Americans (and killed more than 430,000). According to Dr. Anthony Fauci, the nation's leading infectious disease expert, if every one of us followed some simple "fundamentals," we could collectively flatten the COVID-19 curves and save lives. The director of the National Institute of Allergy and Infectious Diseases said we must do these things—read on, and to ensure your health and the health of others, don't miss these Sure Signs You've Already Had Coronavirus.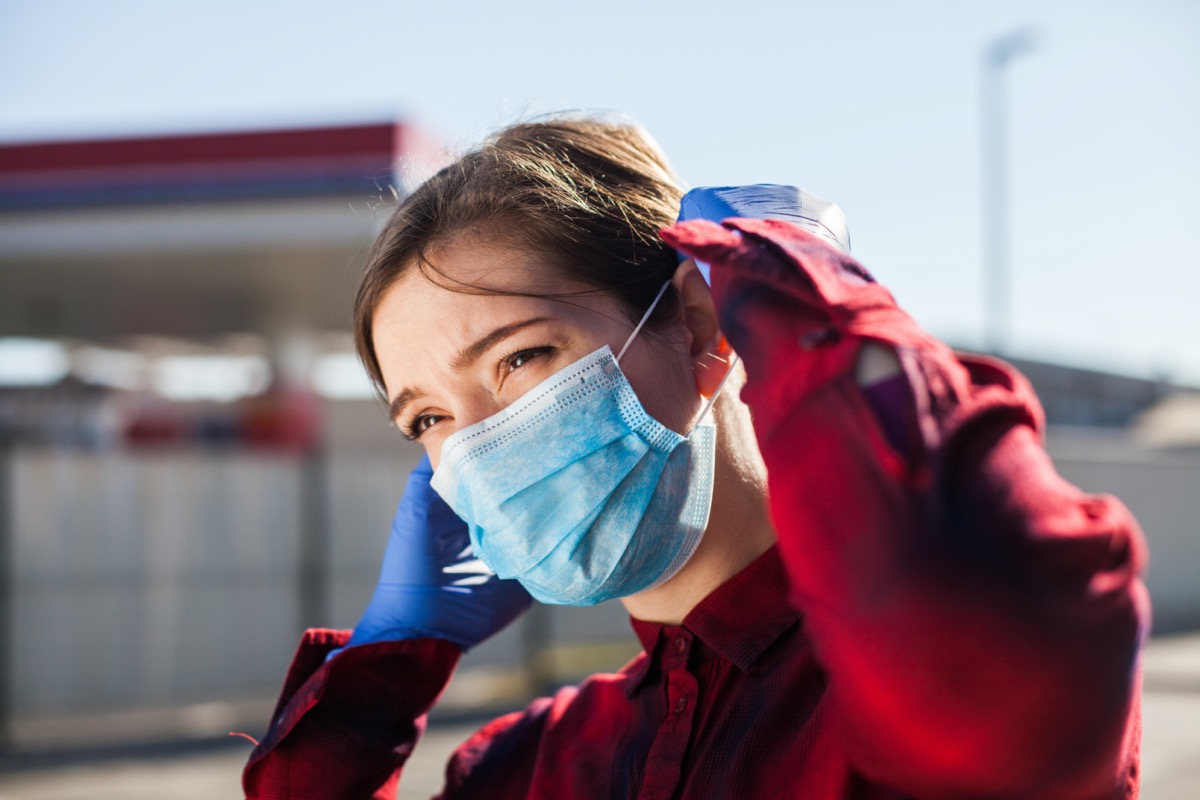 Wear a mask and "wear it universally," Dr. Fauci said in an interview with Maria Shriver. "Sometimes it's impossible to always stay six feet from someone," he points out. "That's the reason why you wear a mask at all times." "I think that there should be universal wearing of masks," he told the New York Times this week. And with host Andrea Mitchell on MSNBC, Dr. Fauci was over the moon about a new study. "I mean, obviously—if you put a mask on, you prevent the exhaling of droplets that would infect others," he said. "So it's very clear that you are protecting someone and their mask is protecting you." So what's the new news? "Recent data has now shown the added benefit [is that the mask protects] you from droplets and virus that's coming your way. So it's a two-way street in that the benefit of masks, right now, as people examine more and more of the data, it's very clear that it is very helpful."
2
Continue Social Distancing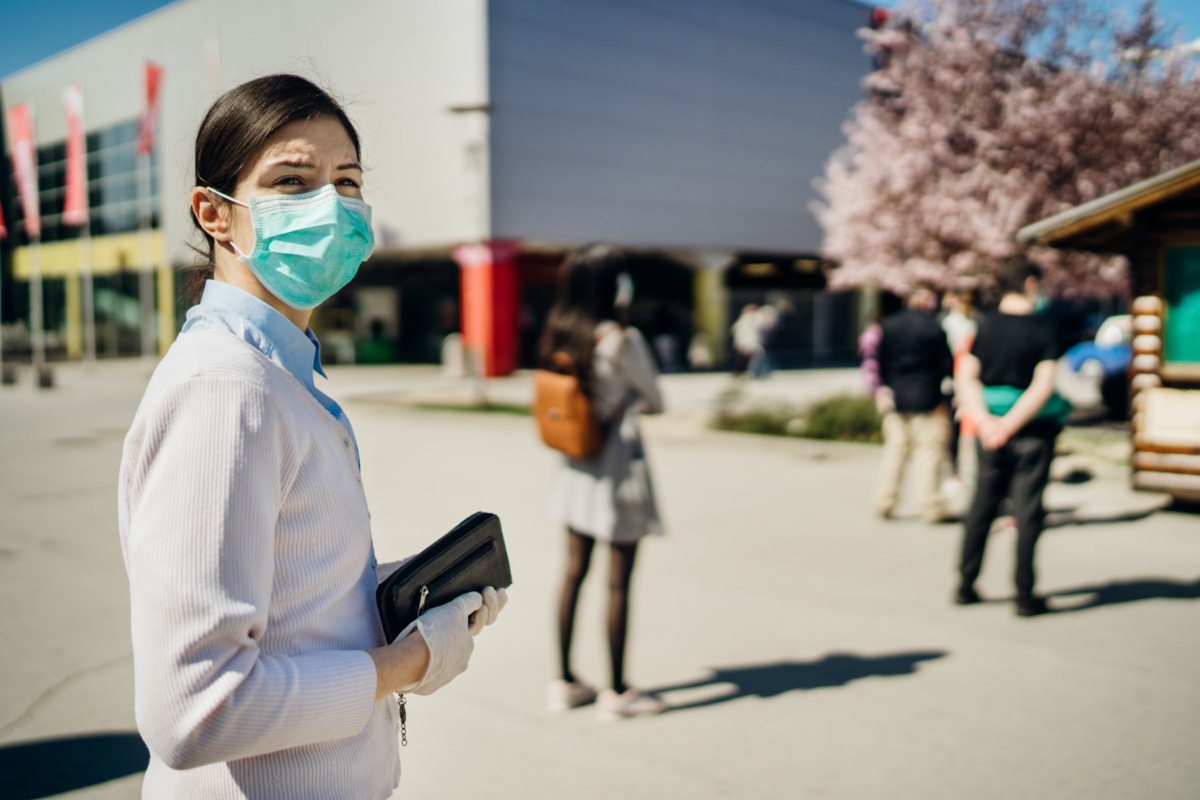 "Physical distancing is one of the most important things in addition and complementary to a mask," Fauci points out. "So when you're out, you can do many things and still maintain a six-foot physical distance."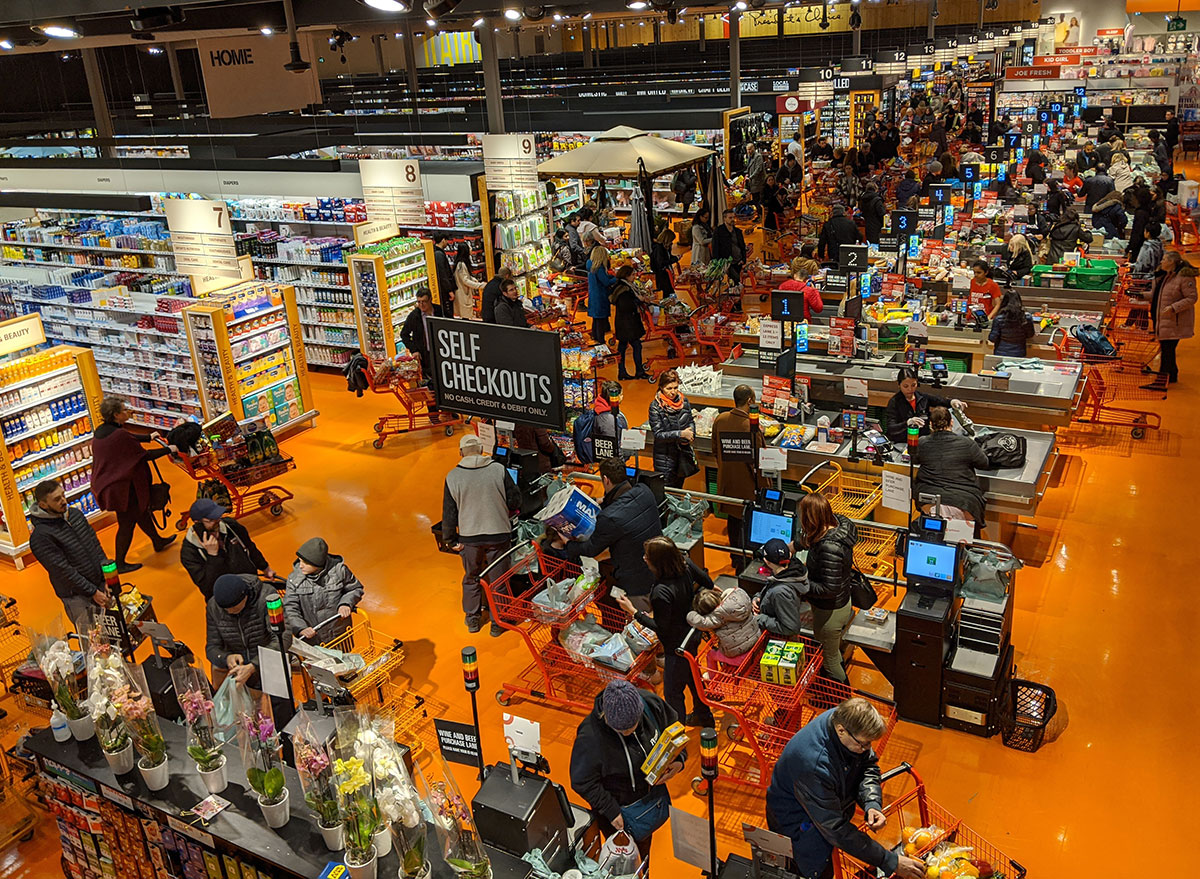 "Avoid congregate settings, says Dr. Fauci, who has been advising against crowds since March. He says this is truer than ever this Thanksgiving week. "The travel, the congregate setting, not wearing masks—the chances are that you will see a surge superimposed upon a surge," Fauci warned. "What we're doing now is going to be reflected two, three weeks from now."
Fauci has repeatedly warned that Americans should consider one place a no-go zone: Bars. "Bars: really not good, really not good. Congregation at a bar, inside, is bad news. We really have got to stop that," he said in a June 30 Senate hearing, and it still applies. "We should close the bars until we get this under control," he asserts. 
5
Order Takeout—or at Least Sit Outdoors at Restaurants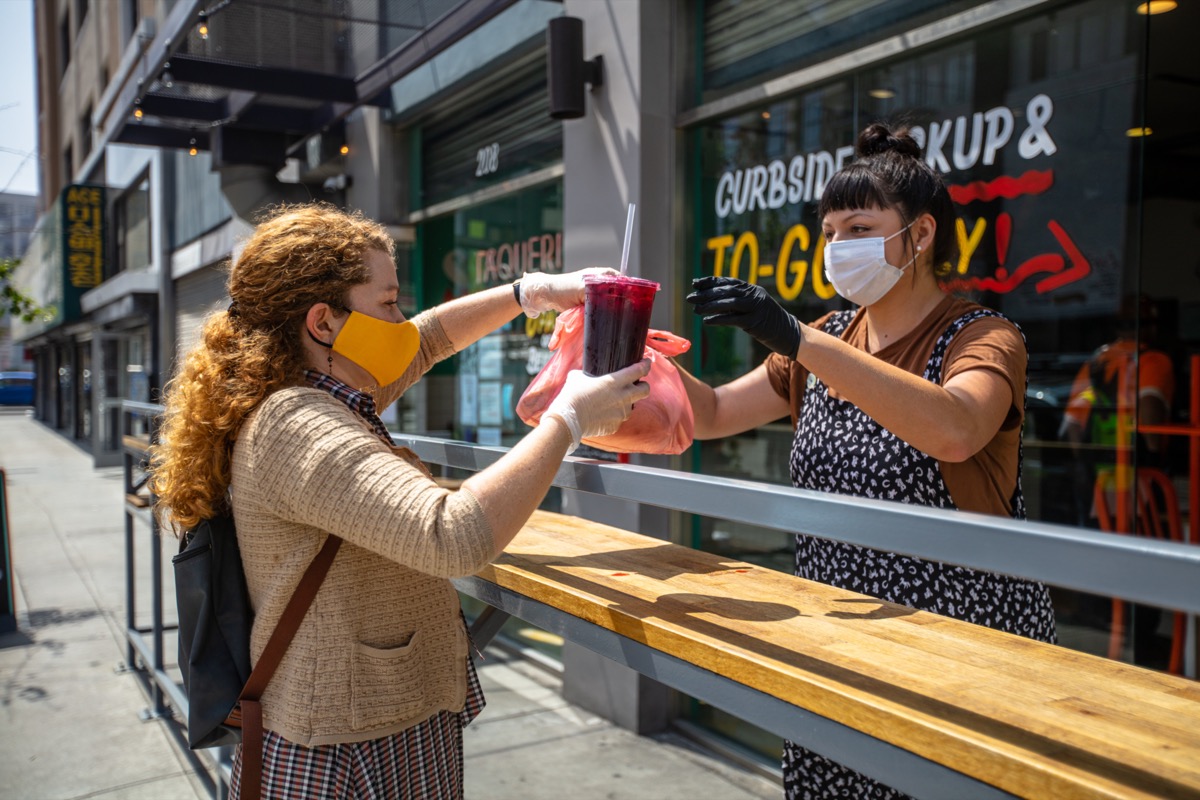 When it comes to dining, Dr. Fauci maintains that restaurants can not be operating at full capacity. "When you have restaurants, limit the seating of indoor restaurants," he says. He also emphasizes that "outdoor [dining] is always better than indoor." He says he would not set foot in a restaurant at this time, and instead orders takeout.
6
Prioritize Personal Hygiene
Don't forget about personal hygiene. "Just wash your hands," Fauci orders. It can be a quick fix: Instead of wiping down every single shopping bag, for example, he says, "I do have a bag that I bring into my house. Instead of worrying about the bag, I'll open the bag, and then I'll just wash my hands thoroughly, which is what you should do." Do it for 20 seconds each time.
7
Do Things Outdoors More Than Indoors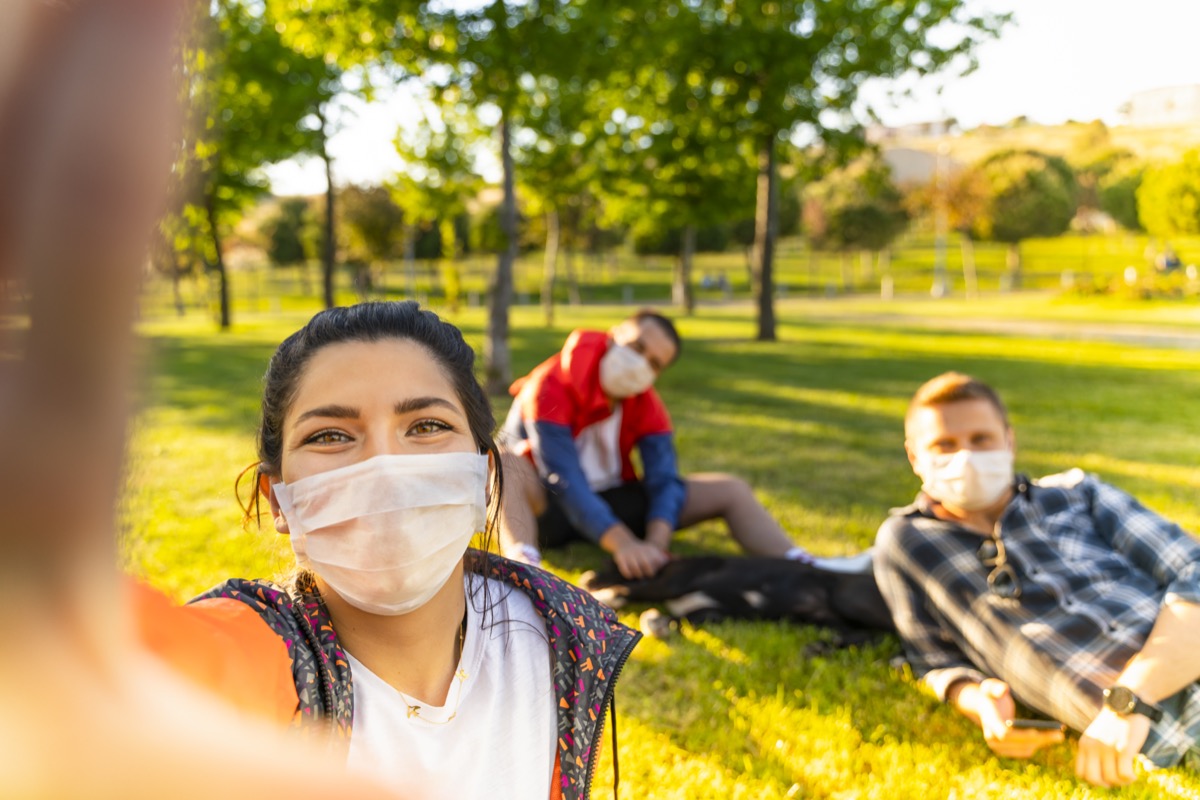 The evidence has shown that "outdoor is always better than indoor if you want to do any kind of a function," Dr. Fauci said. That goes for family functions also. "People have to make their individual choice, particularly who you have in your home," Fauci explained. "Are they vulnerable people? Are they elderly? Are they people with underlying conditions? Unless you absolutely know that you're not infected," he warns about the potential implications of being indoors with others, specifically, "if you want to have people who are going to be flying in from a place that has a lot of infection, you're going to an airport that might be crowded, you're on a plane," he continued. "There are many people who are not going to want to take that risk."6254a4d1642c605c54bf1cab17d50f1e
8
Fauci Says Don't Despair
With a vaccine now here for high-risk patients, Fauci says: "The cavalry is coming but don't put your weapons down, you better keep fighting because they are not here yet. Help is on the way, but it isn't here yet…So to me, that is more of an incentive of, 'Please don't give up. Don't despair, the end is in sight,' as opposed to: 'Hey, we are good to go, don't worry about anything.' We are not good to go. We have got to continue to double down on public health measures," he added.
As for yourself: Follow his advice, and to get through this pandemic at your healthiest, don't miss these 35 Places You're Most Likely to Catch COVID.
Alek Korab
Alek Korab is a Co-Founder and Managing Editor of the ETNT Health channel on Eat This, Not That!
Read more
More content from
ETNT Health