4 Bakery Chains Quietly Vanishing This Year
Bakery cafes are disappearing from urban areas.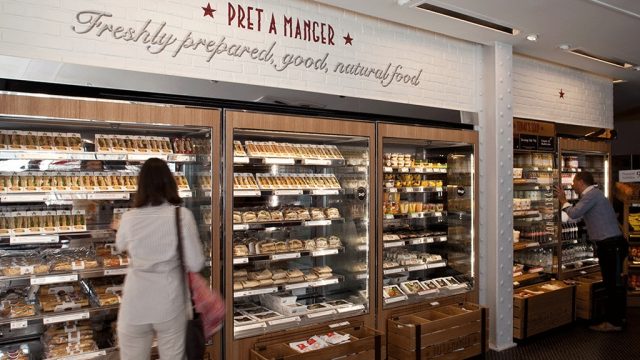 Bakery chains in urban areas have had a particularly rough year. With the morning commuter traffic abruptly declining during the pandemic and a significant number of Americans transitioning to making breakfast at home, these types of businesses have seen devastating drops in sales.
Even the biggest bakery chains have been forced to shut down locations, some completely bowing out of urban markets where they've had a significant presence. Here are the most notable bakery chain bankruptcies and closures that have taken place this year.
To find out which restaurants may be leaving your town, check out 9 Restaurant Chains That Closed Hundreds of Locations This Summer.
When the international bakery chain filed for bankruptcy this summer and laid off more than 700 employees, the survival of the Maison Kayser brand in the North American market came into question. And although the chain was purchased by Aurify Brands LLC, latest information confirms the parent company has no plans on keeping the Belgian bakery chain alive. According to Restaurant Business, Aurify will use ten of Maison Kayser's shuttered locations for the expansion of Le Pain Quotidien, which they have also purchased out of bankruptcy. This spells the end of the road for the 16 locations Maison Kayser operated in New York City.
Don't forget to sign up for our newsletter to get the latest restaurant news delivered straight to your inbox.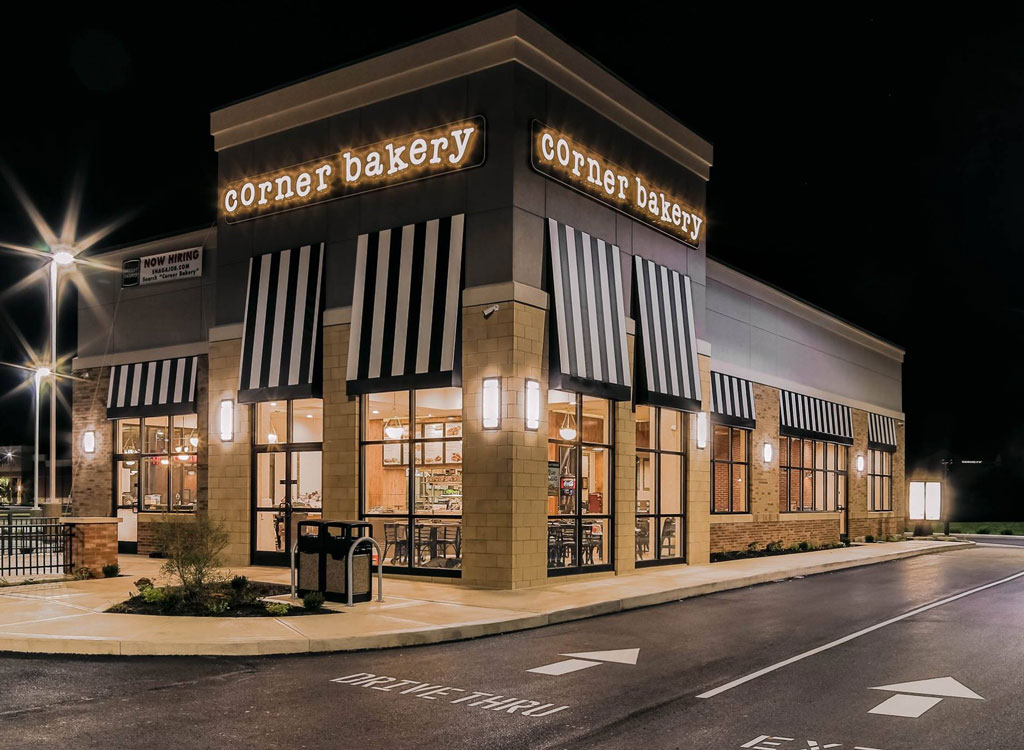 The third highest-grossing bakery-cafe chain in the U.S. may be heading for bankruptcy. Corner Bakery operates 175 locations in more than 20 states, and while there's currently no mention of imminent closures, the chain is taking steps to try and restructure accumulated debt. As we've reported in September, the company is exploring a sale of the business, citing steep declines in revenue since the start of the pandemic.
The beloved West Coast donut chain announced it was filing for bankruptcy this summer. During months-long financial struggles brought on by the pandemic, the company had permanently closed four of their 11 locations, including their flagship store in downtown Portland. While that's a huge blow for an independent chain, CEO Katie Poppe remained optimistic about the resilience of her business, saying the move will "help us weather the storm, survive, and emerge as a stronger business." The three locations in Los Angeles and three of the remaining locations in Portland have stayed open during the bankruptcy proceedings.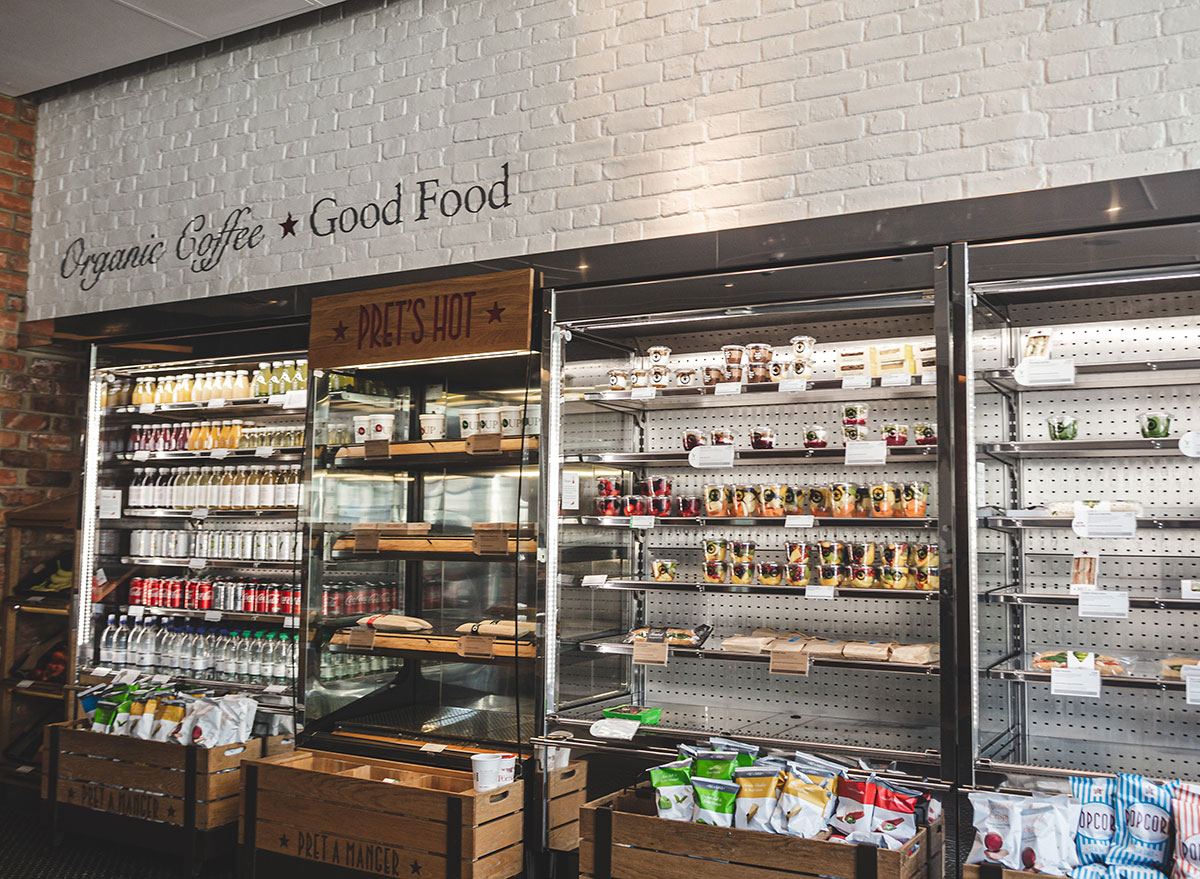 The fast-casual chain serving fresh pastries and grab-and-go lunch options has shut down all of its locations in Chicago and Boston. The move is meant to stabilize the U.K.-based company whose U.S. sales have dropped by 87% amid the pandemic. The total number of shuttered locations adds up to 17 across both cities, with only a single location remaining on University of Chicago's campus. In 2019, the company had 95 restaurants, while only about half have reopened since the initial mandated closures.
And for more, check out these 108 most popular sodas ranked by how toxic they are.
Mura is a Deputy Editor leading ETNT's coverage of America's favorite fast foods and restaurant chains.
Read more