America's Favorite Beverage Is Struggling to Stay Afloat, New Report Shows
A new report discloses the tragic future for beer.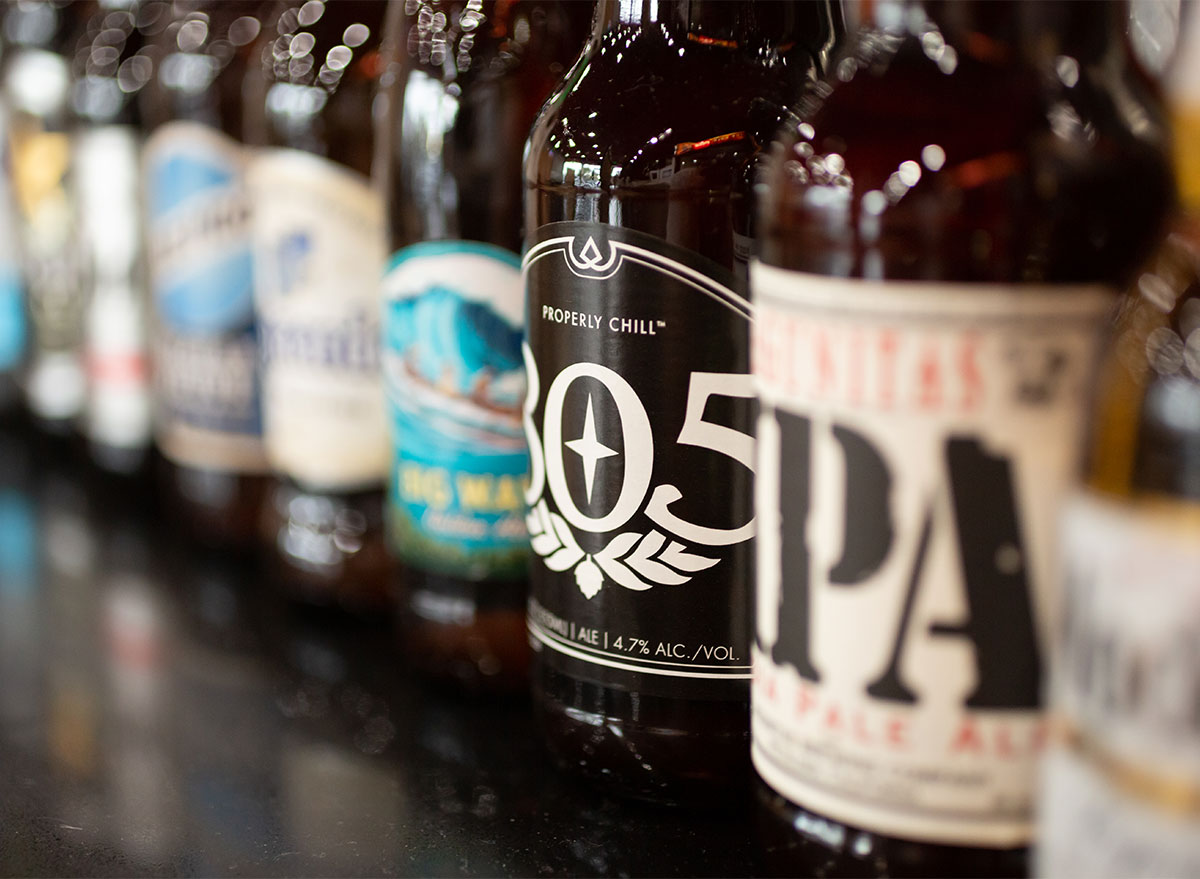 The next time you order a beer at a restaurant or brewery, savor every sip because the industry has been taking a huge hit during the pandemic.
A new report from a leading economic firm released by the Beer Institute, the Brewer's Association, the National Beer Wholesalers Association, and the American Beverage Licensees revealed that more than 651,000 jobs supported by the U.S. beer industry will be lost by the beginning of 2021. In addition, the report discloses that the pandemic will ultimately result in a $22 billion drop in retail beer sales.
"America's beer distributors have been working nonstop to keep the nation's supply chain and economy moving while facing unprecedented challenges during the COVID-19 pandemic," said Craig Purser, president and CEO of the National Beer Wholesalers Association in a statement. "The abrupt, forced shutdown of bars, restaurants, hotels, arenas and more during the busy spring season left at least $1 billion of perishable draft beer stranded in the marketplace and unable to be sold. In addition to this significant financial loss, beer distributors have seen their operating costs skyrocket as they have made substantial investments to keep their workforce and customers safe during this global health crisis. The beer industry will continue to face difficult headwinds as we navigate this crisis that is still unfolding."
At the very beginning of the pandemic, rumors about Corona beer sales dropping circulated the internet, largely because of a survey that was released by 5W Public Relations. The New York-based firm conducted over 700 interviews with beer drinkers and discovered that 38% of respondents would "not buy Corona under any circumstances." This survey was not reflective of the brand's performance then or even four months into the pandemic, as MarketWatch reported that Corona beer sales weren't doing any notably worse than any other brand under Anheuser-Busch InBev, despite its name.
Still, with bars and taverns not being able to function at full capacity, sales have been down which affects both the staff and major beer companies who supply these establishments with their product. President and CEO of the Beer Institute, Jim McGreevy says the industry is reliant on members of Congress to pass legislation that will help it avoid paying a $154 million annual tax increase next year.6254a4d1642c605c54bf1cab17d50f1e
"These tax increases will only result in additional job losses for our nation's brewers and beer importers and the millions of American's whose livelihood depends on them," he said.
For more, check out 15 Classic American Desserts That Deserve a Comeback.
More content from
Groceries