10 Best Whiskeys to Buy for Under $50
No need to drop serious cash for stellar whiskey—just use this smart cheat sheet for the best budget-friendly buys.
Before Pappy-mania, before Mad Men, before celebrities like Bob Dylan and Metallica started selling it, whiskey was fairly cheap. As recently as the early 2000s, it wasn't particularly hard to find bottles of very tasty, well-aged whiskey for less than $20. Unfortunately, those days are long gone—whiskey is the trendy spirit of the moment and has seemingly been in that "moment" for at least the past decade. Today, even once bottom-shelf bottles of swill are being gussied up, put in fancy packaging, and sold for a small fortune.
It's enough to make someone dipping their toes into whiskey hesitate: Can I possibly afford anything good? Yes, you can. You just need to know where to look.
Whiskey, or "whisky" in some cases, refers to a spirit distilled from grains, whether corn, rye, wheat, or barley. The catchall term entails everything from American bourbon and rye to Canadian whisky, single malt Scotch, Irish whiskey, Japanese too, and countless things in between. When it comes to value, North America is still in the lead for thrift, and that's why you'll mostly see bourbons and ryes on this list of best whiskeys you can get for under $50. Well-priced Irish whiskey and Scotch is certainly findable, but many that fit into the category are cheap blends without much age on them. Japanese whiskey at a good price? That's not going to be easy, but there's at least one good option out there.
We've compiled a list of the 10 best whiskeys you can get for under $50—use it as a cheat sheet for quick whiskey wisdom.
Evan Williams Bottled-in-Bond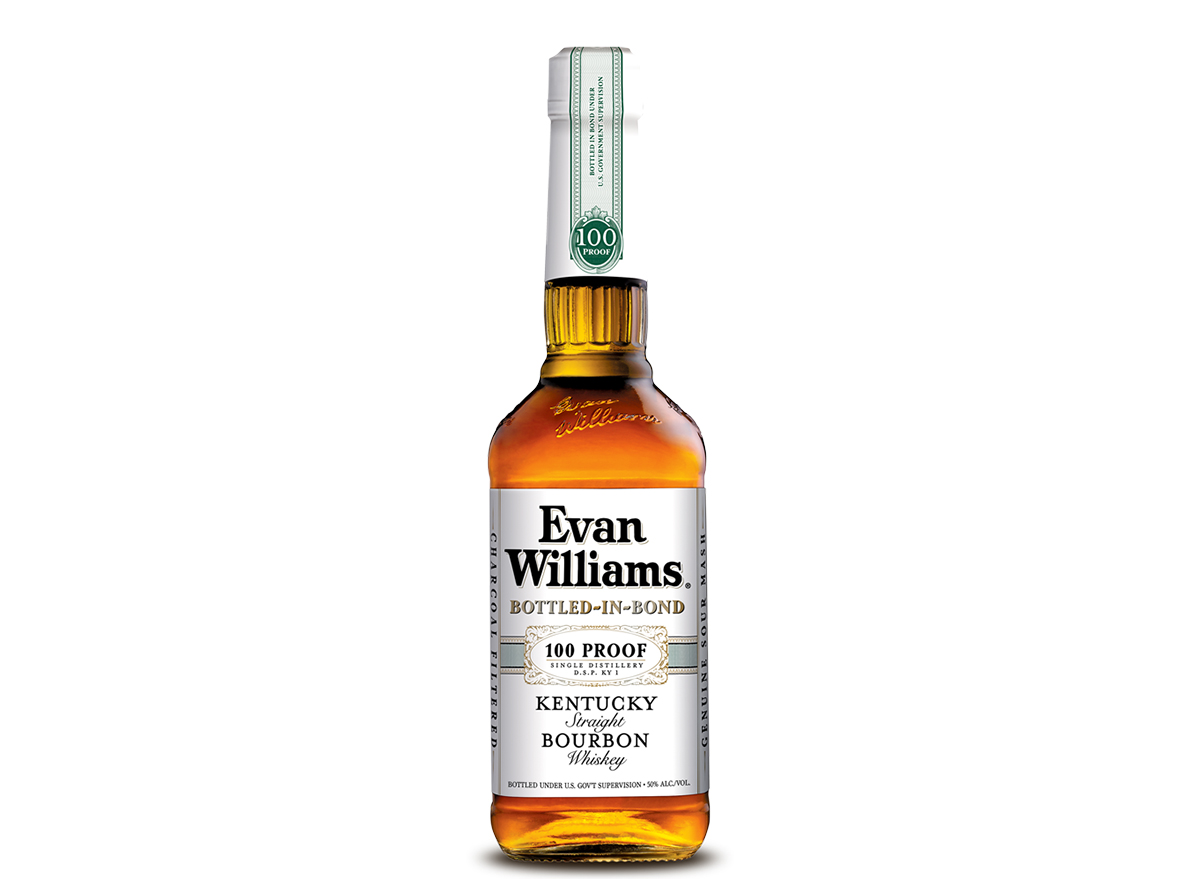 "Bottled-in-Bond" or "Bonded" is your CliffNotes for quickly knowing that you're probably getting a good pour at a great price. An 1897 act of U.S. government standards, essentially it means that any whiskey labeled as such must be produced by only one distillery, aged at least four years, and bottled at exactly 100 proof. An endorsement of quality back in the day of highly-adulterated products, it still holds true today. This Heaven Hill bourbon is about as cheap as bonded whiskey gets these days, and, while not exactly complex, it's toasty, fruity, and caramely with just a hint of tropical fruits—perfect for a quick mixed drink.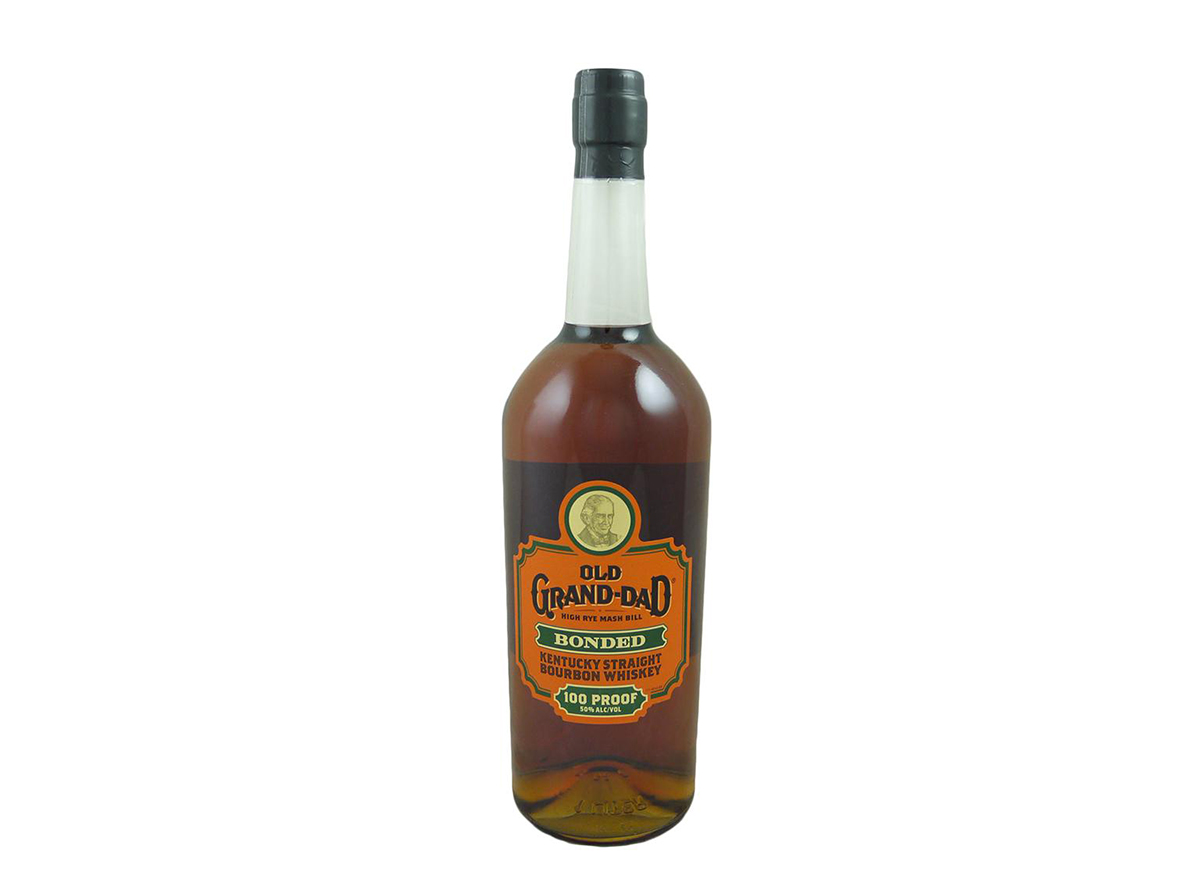 While this Jim Beam product is misunderstood for its cheap-looking label and bottom-shelf placement at liquor stores, insiders know that it actually uses the same exact grain bill (essentially, the recipe) as the much flashier-packaged and priced Basil Hayden's. It's secretly better tasting, too—more robust of flavor, with an oilier mouthfeel. A rye-heavy bourbon, "OGD" is sharp and spicy, though hardly hot, able to be sipped neat, or taken as shots.
George Dickel Bottled in Bond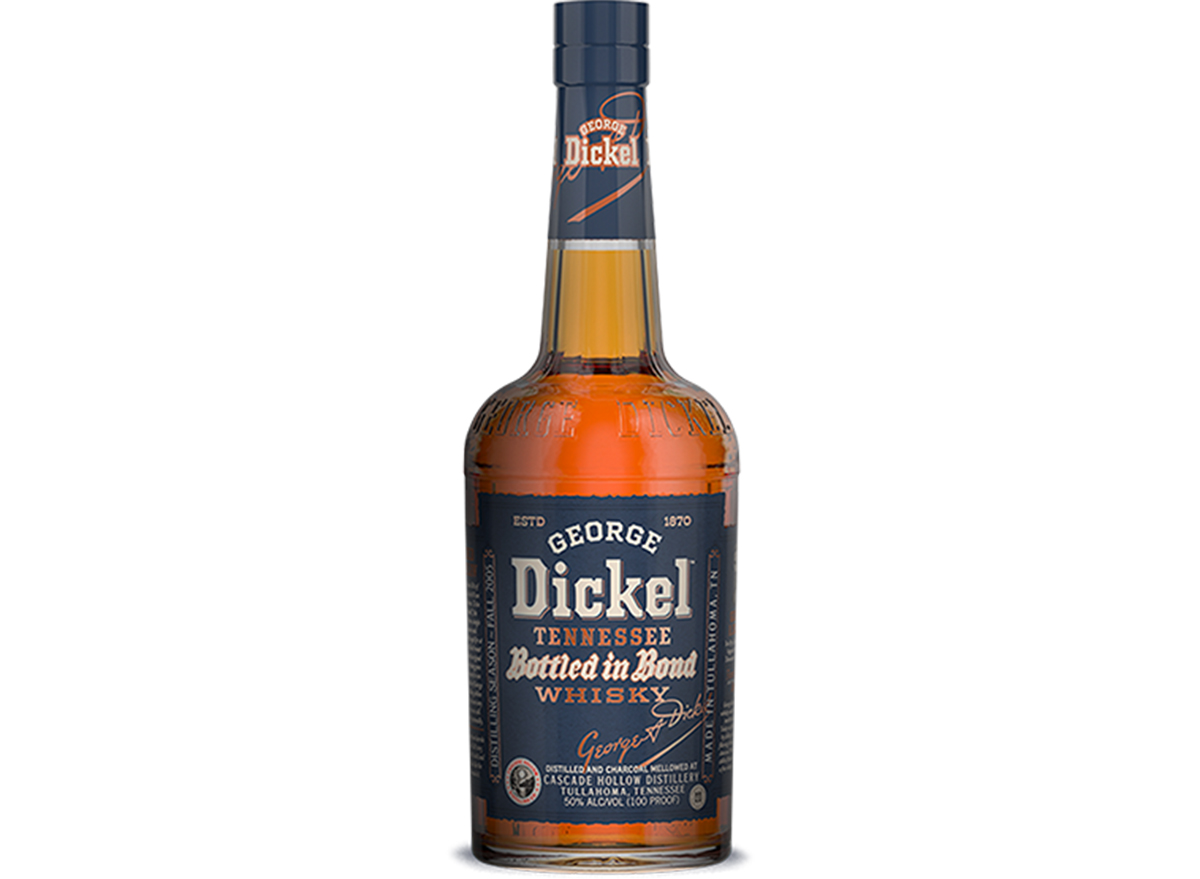 Many whiskey fans still aren't sure how this Tennessee distillery is able to offer such a well-aged product—an astonishing 13 years!—for such a thrifty price. First released earlier this year, Cascade Hollow Distilling's whiskey undergoes the same "Lincoln County Process" that charcoal-mellows Jack Daniel's and makes both products inherently "Tennessee whiskey." The high-corn whiskey is light on the nose, with a ton of butterscotch and caramel coming through. The palate is more complex; oaky, no surprise, with a peppery spiciness balanced out by just a hint of honey.
Sometimes it may seem like Suntory and Nikka are the only two distilleries sending Japanese whisky to America—and their products, like The Yamazaki 18-Year-Old, are hardly economical. That's why the bargain drinker needs to look toward the independently-owned Mars Shinshu Distillery, which has recently started selling this entry-level blend in the United States. This corn-based whisky aged in ex-bourbon barrels is intensely fruity, with just a hint of mocha and some savory and herbal notes. It's admittedly not as good as anything from Suntory or Nikka, but if you absolutely want some kanji-lettered liquor on your home bar, this is a good start.
The "Kickin' Chicken" is another whiskey that gets way more respect from connoisseurs than neophytes. Still distilled by the Russell family—who, between father and son distillers Jimmy and Eddie, count over 100 years working for Wild Turkey—the Lawrenceburg distillery offers a "101" in both bourbon and rye. Both are excellent for sipping neat, on ice, or in cocktails. The high-rye bourbon presents like Fireball on the nose, leading to a body of cloves and allspice, while the rye is even more zippy, with a good balance of sweet and spice, backed by aggressive wood tannins.
6254a4d1642c605c54bf1cab17d50f1e
While Sazerac always keeps its suggested MSRPs reasonable—like their famed Old Rip Van Winkle 10 Year Old, which is only supposed to retail for 70 bucks—most liquor stores mark up these highly-desirable whiskeys like Weller, Eagle Rare, and E.H. Taylor five-fold. That is, except for their 1792 line, which isn't produced at Buffalo Trace Distillery like the others, but instead at the nearby Barton Distillery. Their Full Proof—meaning no water is added before bottling (it's 125 proof)—is jam-packed with flavor, sweet vanilla on the nose with a slightly smoky palate.
J.P. Wiser's Triple Barrel Rye
Canadian whisky remains much-maligned amongst many drinkers, who often think of it as cheap blends that sometimes come in a purple sack. However, this offering from Hiram Walker & Sons Distillery proves the contrary. It's a blend of rye, wheat, and corn whiskey, each of which have been aged in different barrels (ex-Canadian whisky, ex-bourbon, and virgin oak). Straight rye bread on the nose, the palate is creamy with notes of coconut, movie theater popcorn, and a hint of cayenne pepper.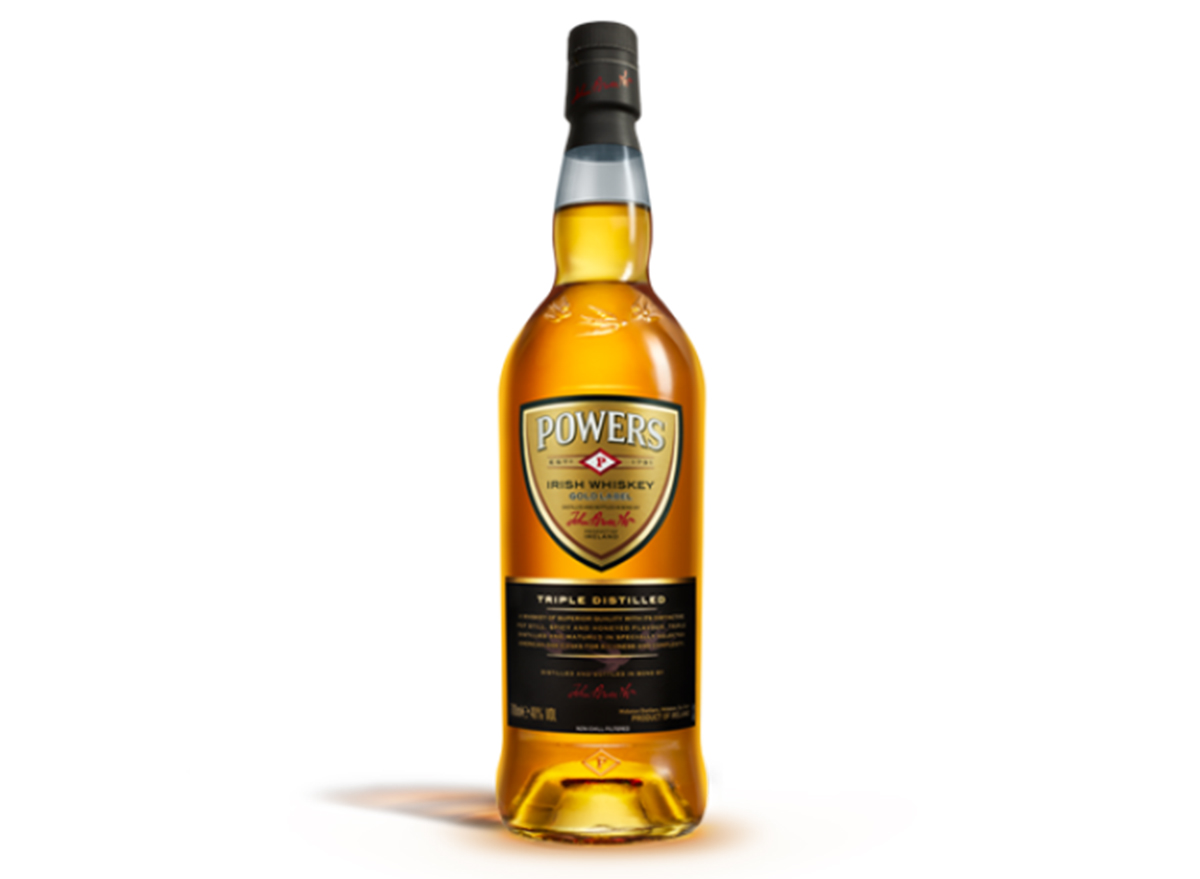 To most people, there is only one Irish whiskey, and the name doesn't even need to be said. But, while Jameson is perfectly fine, there's a better Irish whiskey, and a better value. Powers is, in fact, said to be the first Irish whiskey ever bottled, and today it's owned by the conglomerate Pernod-Ricard. Aged in American oak barrels, this unfiltered whiskey has a spicy, woody character, though it remains balanced with just a hint of honey sweetness. It's perfect for sipping slowly, and a great option next time you're toasting at an Irish pub.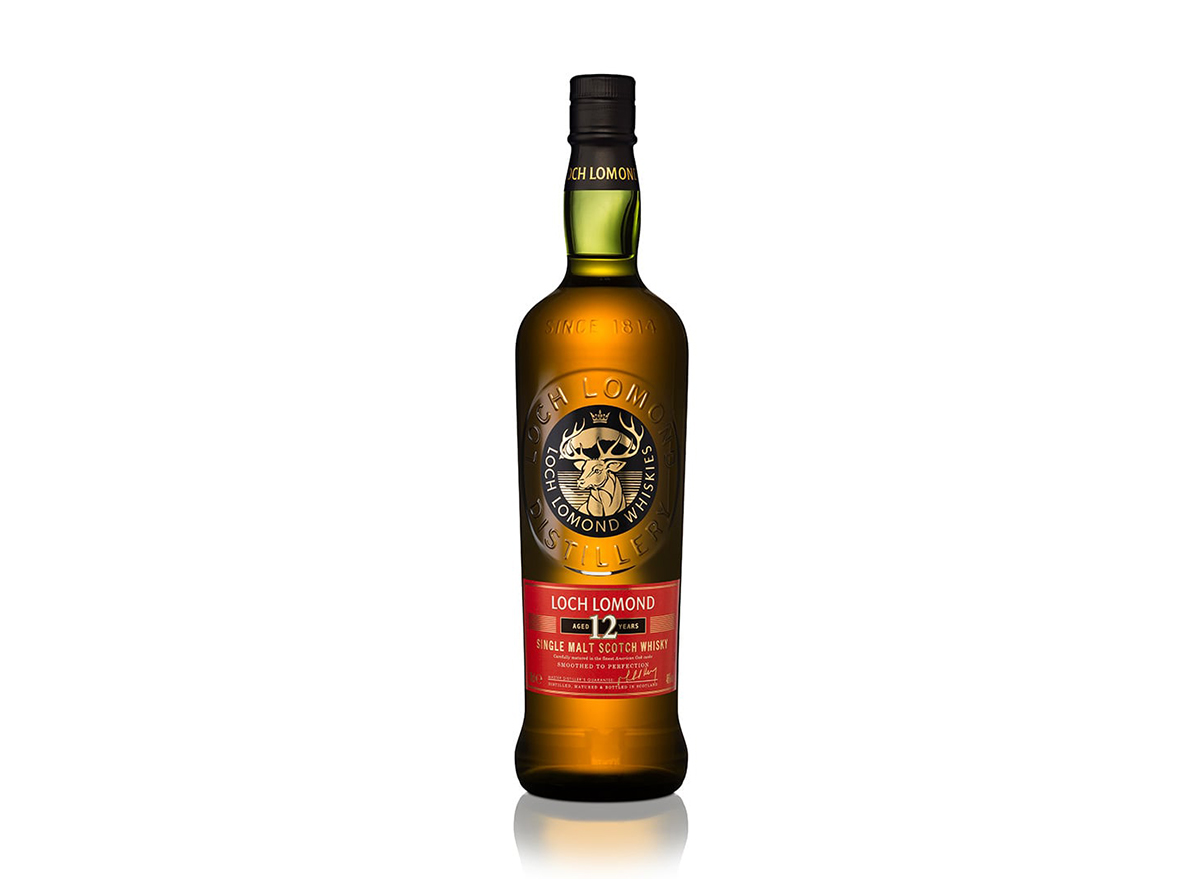 Single malt scotch still evokes luxury and refinement and, since most of it has to sit in chilly warehouses for at least a decade, it's a real gift when a distillery offers something at a good value. There's perhaps no better value in single malt than this Highlands offering. Aged in three different types of casks, this is an incredibly fruity dram, with notes of rich, dark fruits like berries, figs, and dates. Just a hint of peat smoke, this is a very accessible, easy-drinking scotch—and a great place to start if you're interested in dipping your toes into the category.
Heaven Hill Bottled-in-Bond
The previous edition of Heaven Hill's bonded whiskey was the biggest steal in the business, at a mere $15. The Bardstown, Kentucky, distillery caught on, however, and has upped the age by one year (it's now a 7-year-old) and the price by a whopping $25. It's still a steal. The 100-proof whiskey singes on the nose, which leads into a palate that is leathery and woody. The finish stings of baking spices, meaning this bad boy might be best employed on ice or in cocktails.