Beyonce Reveals The Foods She Can't Live Without
Her plate may look similar to yours!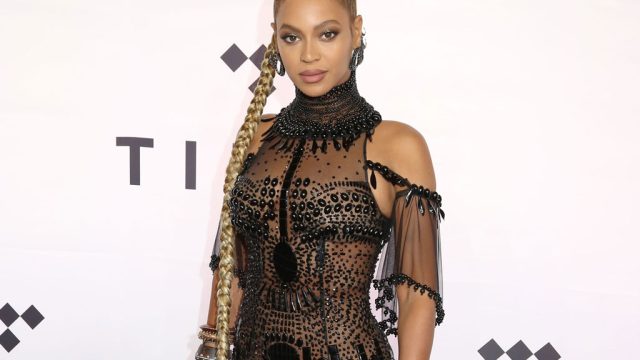 If you're in Illinois, Arizona, New Mexico, Colorado, or Texas, you're in luck—you have a restaurant called Pappadeaux in your state, and it's a Beyonce favorite thanks to its awesome Cajun seafood. Yes, Queen B revealed in a new interview with British Vogue her favorite restaurants, plus a bunch of other fun food facts—and even her holiday plans. Besides the 80,000 bees she has that make hundreds of honey jars each year for her and her family, you may have some culinary similarities with the famous singer.
"This I must know–what is your favourite Texan delicacy?" British Vogue asked Beyonce.
"Wow," she replied. "Wow. That's tough to pick one favourite. It's good eating in Texas! I love Cajun seafood at Pappadeaux. The barbecue in Texas is mmmm. So is the Mexican food and the soul food. We ate soul food every Sunday after church. There was nothing better than when a little bit of candied yams got on your oxtail and macaroni." (Related: 21 Best Healthy Cooking Hacks of All Time.)
As for the literal beehives in her yard, Beyonce says the honey produced is key for her daughters, Blue and Rumi, who have allergies, since "honey has countless healing properties." (Check on it, and you'll see that honey has been proven to help ease symptoms related to allergies, like itching, sneezing, and a runny nose.)
The Holidays at house a la Bey involves a lot of decorating cookies and leaving them out with some milk for Santa, according to the interview. Christmas morning involves opening presents and then a big lunch with the family.
If you're a big fan, read Beyonce's entire interview with British Vogue to learn how the singer feels about the coronavirus pandemic, social justice, her career, and life as a mom.
And to stay in touch with all the food news you need to know, sign up for our daily newsletter!
Amanda is a staff writer for
Eat This, Not That!
.
Read more