Bobby Flay Just Shared a Delicious, Healthy, and Fast Fish Recipe
The celeb chef has a four-step process for infusing flavor into his "Braised Cod in Miso Broth."
Flavor is the name of the game when making something healthy, says Bobby Flay. And that's exactly what he aimed for when making "Bobby Flay's Braised Cod in Miso Broth" in an Instagram video for Misfits Market over the weekend.
Cod , if you're not aware, is an extremely healthy fish. Research has shown that eating cod five times a week can help you lose weight and improve your blood pressure. But, it can also taste pretty bland on its own.
Luckily, Flay has a fix for that. "I'm going to cook the cod in the broth, so it's going to be a very, very healthy dish," explains Flay in the video. "But I want to be sure that it's flavorful. That's the key. Just because something is healthy, doesn't mean that it doesn't have to have flavor."
Read on to see Flay's four-step process for infusing flavor into braised cod that keeps it low fat and packed with nutrients—all in about 5 minutes' worth of cooking time. Then, have fun adapting this recipe to make it your own by swapping in your own favorite fish, herbs, or aromatics. For more, check out these 61+ Best Healthy Fish Recipes for Weight Loss.
Flay adds deep flavors quickly.
Flay starts with a slick of canola oil in a hot pan and then sautees sliced shallots, grated ginger, and sliced garlic. Flay loves shallots because they are a little sweeter than onions, he says. (If you can't find them, onions are fine.) Flay then deglazes the pan with sake (white wine works, too), which adds another layer of acidic flavor.
His key ingredient is white miso.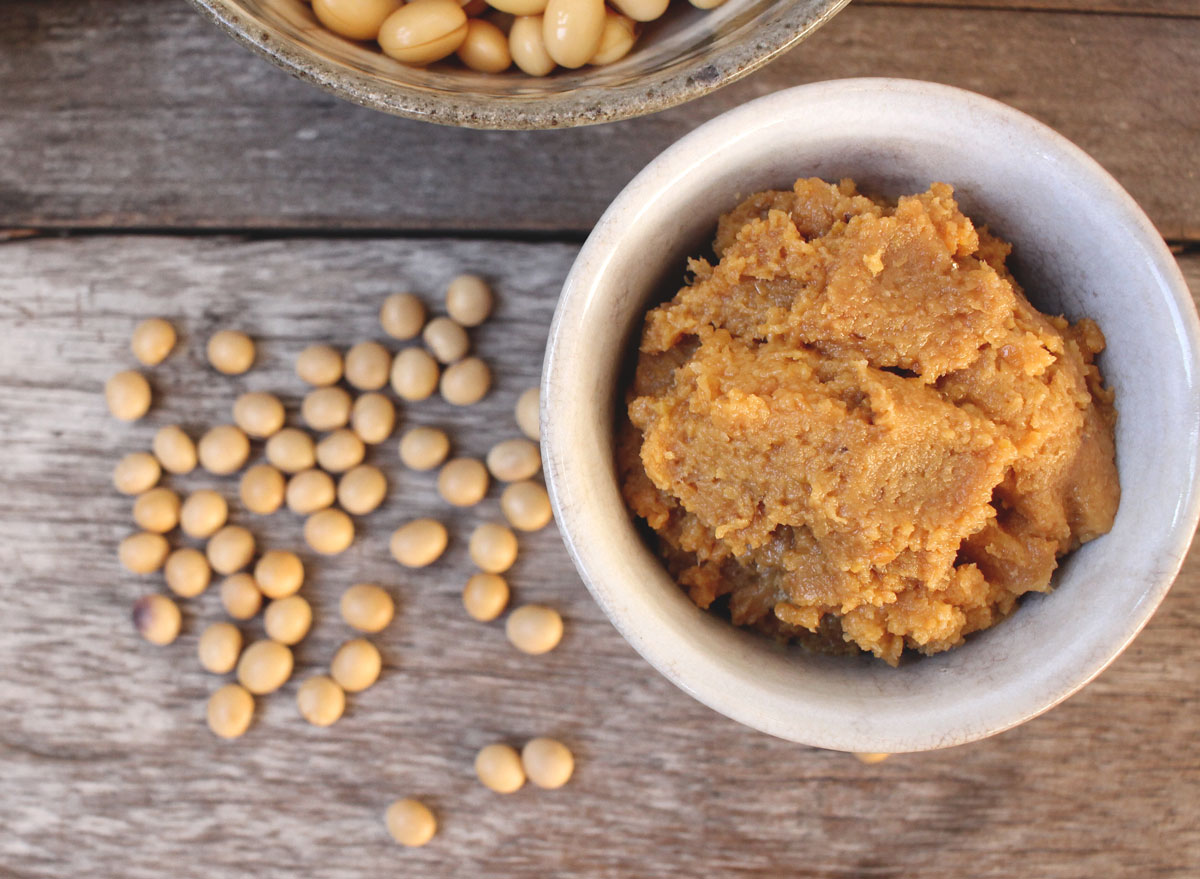 After adding water and mushrooms to the pan, Flay adds a bit of white miso, which is "truly one of the keys to this entire dish," he says. It adds umami flavor and adds viscosity. Flay says the flavor of umami is when you get that feeling that "something tastes so good you can't even describe what it tastes like." The miso is going to make the mushrooms taste "even more mushroomy," says Flay. Tamari and toasted sesame oil add more flavor.6254a4d1642c605c54bf1cab17d50f1e
He cooks the cod right in the broth.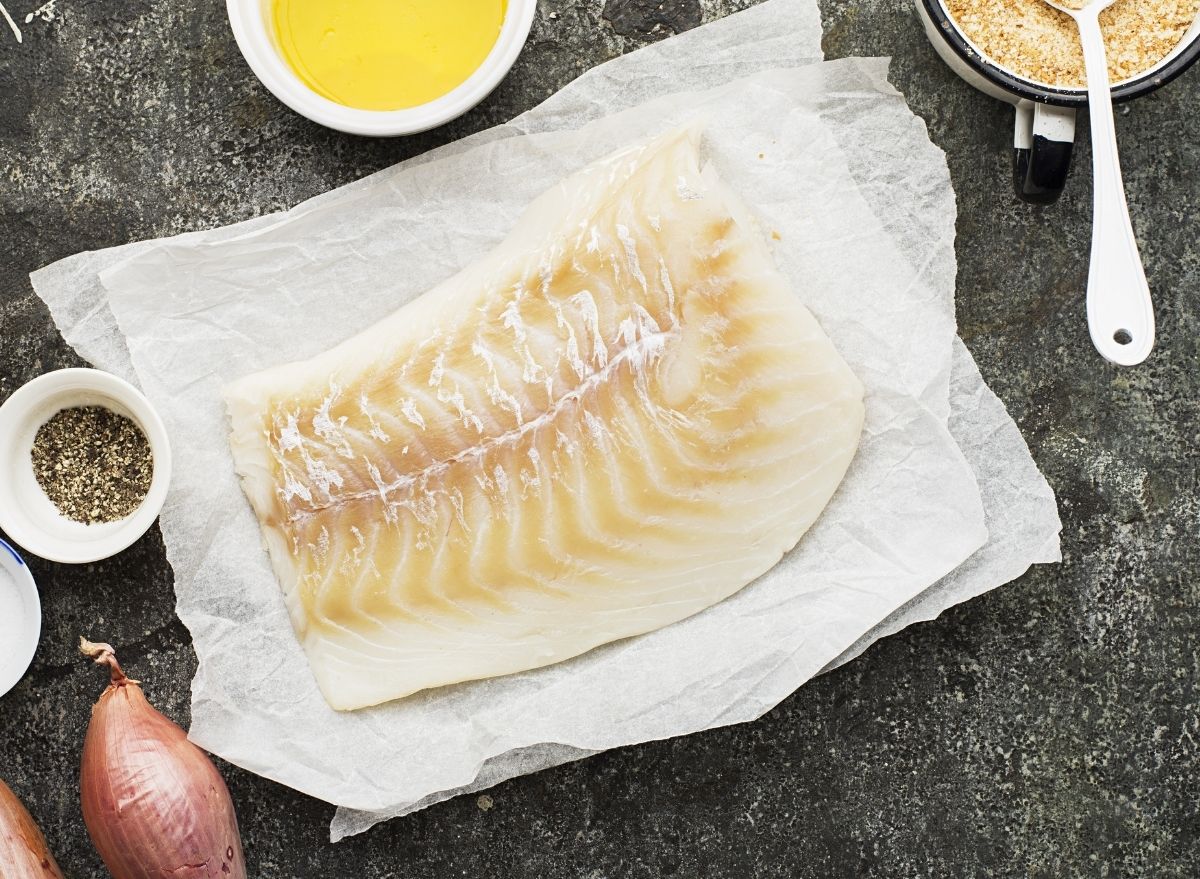 Flay then adds the fish directly to the pan and turns the heat down to a simmer. Cooking the fish right in the broth infuses it with flavor without adding any fat and ensures that the cod is cooked perfectly in the mild heat.
Finally, he adds a little freshness.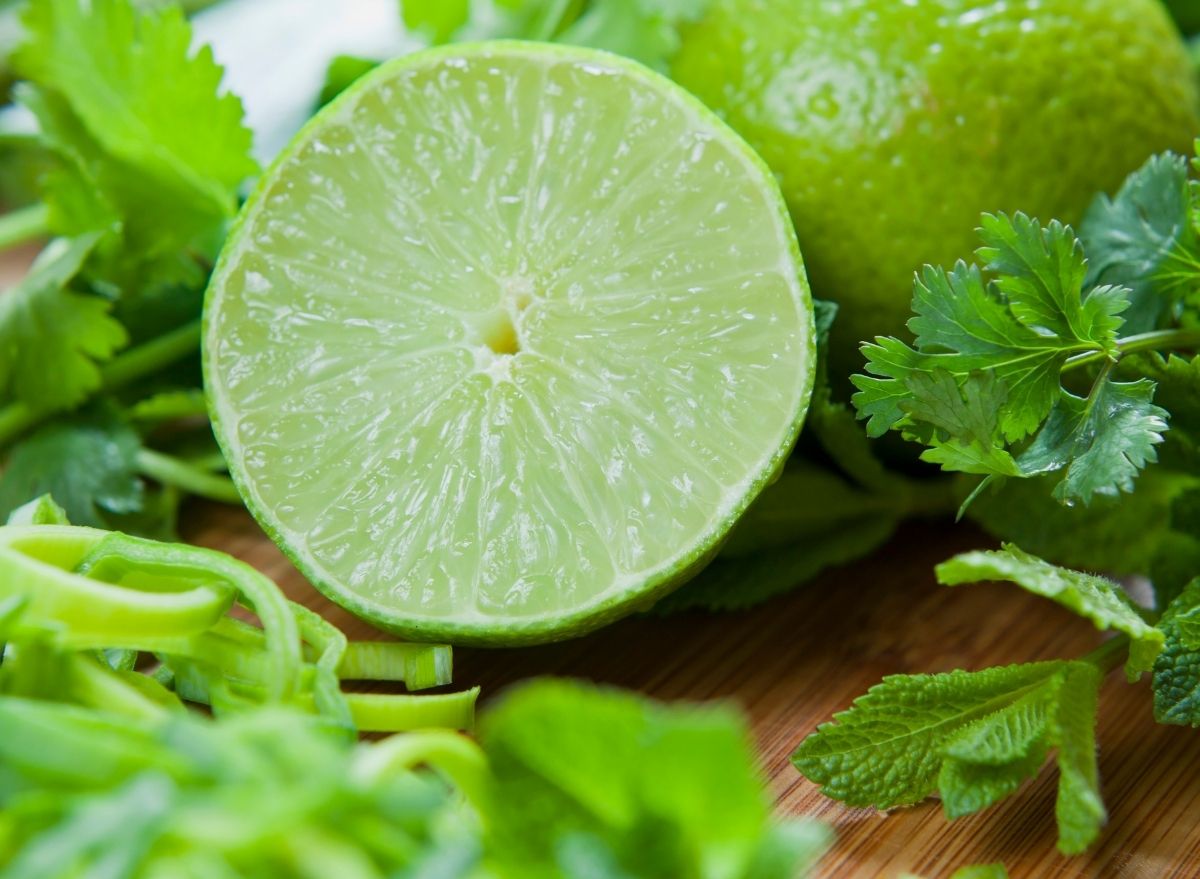 Before serving the dish, Flay adds lime juice, cilantro, scallions, and freshly sliced sugar snap peas for a little bit of crunch."It tastes so healthy… and I mean that in a good way," he says.
And there you have it, a healthy, fresh, fast meal in just about 5 minutes!
Read more: 
Bobby Flay Allegedly Left Food Network Over Guy Fieri's Paycheck
Giada De Laurentiis Just Posted the Easiest Fall Appetizer
We Tried 3 Celeb Chefs' Roast Chicken Recipes & Here's Why Ina's Is the Best