Cardiac Arrest, Like Damar Hamlin's, Can Happen to Anyone. Here Are the Signs to Watch For.
A sudden cardiac arrest takes one life every 90 seconds, says one doctor.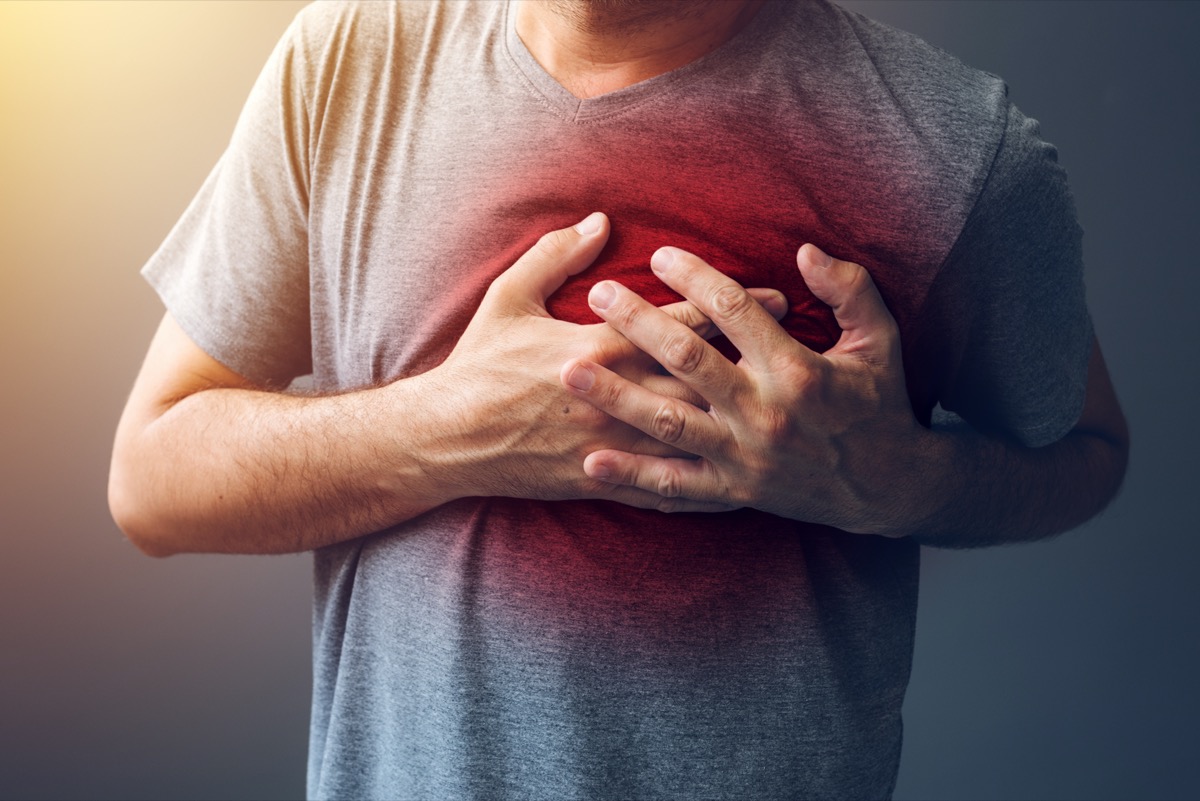 Buffalo Bills defensive back Damar Hamlin suffered a cardiac arrest on the field in front of millions of fans during Monday Night Football, shocking the nation—and leaving everyone wondering, how could this happen? The 24 year old's heartbeat was restored on the field and he was rushed to the hospital. "Damar Hamlin spent last night in the intensive care unit and remains there today in critical condition at the University of Cincinnati Medical Center," said the Bills yesterday. "We are grateful and thankful for the outpouring of support we have received thus far." 
Hamlin's situation was extremely specific. He was playing professional football. The tackle may have come when his heart, in its cycle, was at its most vulnerable. While too early to diagnose what exactly happened to Hamlin, a sudden cardiac arrest is quite common, and can happen to anyone. "Sudden cardiac arrest claims one life every 90 seconds," says Henry Ford cardiologist Gerald Koenig, M.D., Ph.D. Here are the important signs to watch for, and what to do iof you, or someone else, exhibits them.
1
What is a Sudden Cardiac Arrest?
"In sudden cardiac arrest, the patient's heart generally stops abruptly functioning," says Dr. Reni Sherma, senior intervention cardiologist at Narayana Superspecialty Hospital. "There is no pumping at all. The patient loses consciousness and there is no breathing as well. The patient suddenly succumbs."
"Sudden cardiac arrest isn't the same as a heart attack, when blood flow to a part of the heart is blocked. However, a heart attack can sometimes trigger an electrical disturbance that leads to sudden cardiac arrest," says the Mayo Clinic.
"Sudden cardiac arrest and a heart attack are two different conditions. With a heart attack, there is a problem with the blood supply to the heart and it leads to areas of the heart not working as well. With a cardiac arrest, there is electrical chaos in the heart and it's usually fatal within 10 minutes. Sudden cardiac arrest that counts for almost a thousand Americans a day losing their lives," says Sumeet Chugh, MD of Cedars-Sinai.
2
These are the Main Signs of Cardiac Arrest
Dr. Sherma says of a cardiac arrest: "The patient may:
not have any pulse
will not have respiration at all
he or she will not be conscious also. 
So do we get any alarming symptoms before going into cardiac arrest? Not always. But there may be some alarming symptoms. They can have palpitations before that or they can have certain acute, severe breathlessness or chest pain. So these, if identified on time, then the patient can be revived early if we get medical treatment early."
In one study, women were more likely to have shortness of breath and men more likely to have chest pain, although there was a fair amount of overlap.
3
Hamlin is Only 24. Can Anyone Have a Cardiac Arrest?
"Sudden cardiac arrest is the leading cause of death in the United States, causing nearly 350,000 deaths each year. The average age for sudden cardiac arrest is 60, but anyone can experience it, including children and people in their 30s and 40s who have no sign of heart disease," says Tufts Medicine. "Sudden cardiac arrest can be reversible in some victims if it is treated within a few minutes. Although only one in ten people who have sudden cardiac arrest survives, the chances of survival increase if CPR and use of an AED are administered immediately." 
"Everyone should learn CPR and know where an AED is located," says Dr. Michael Mazzini, director of cardiac electrophysiology at MelroseWakefield Cardiovascular Center. "Every business, school and government building should have one present and accessible."
4
What to Do If You See Someone Going Into Cardiac Arrest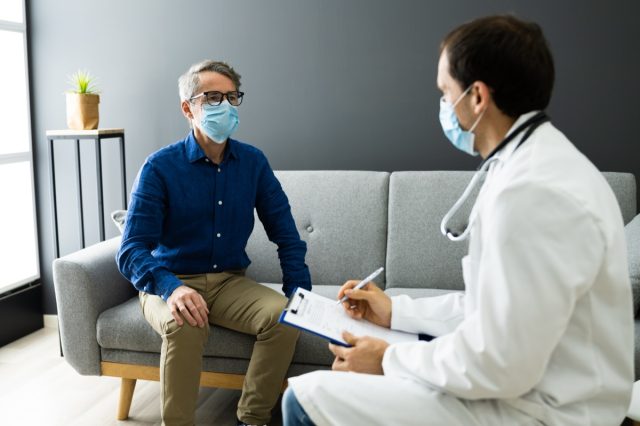 Work fast. Hamlin's collapse has raised awareness about the importance of CPR and for good reason. "For every minute that passes without treatment, survival rates decrease between 7 percent and 10 percent," says Dr. Koenig. You've got to use cardiopulmonary resuscitation (CPR) followed by the use of an automated external defibrillator (AED). "In such a scenario, the one thing which would help most would be the chest compression by the bystanders nearby," says Dr. Sherma. "You need to give chest compression and, if possible, with a defibrillator. We sometimes can revive such sudden cardiac arrest if that person gets immediate medical help."6254a4d1642c605c54bf1cab17d50f1e
5
Hamlin's Family Released This Statement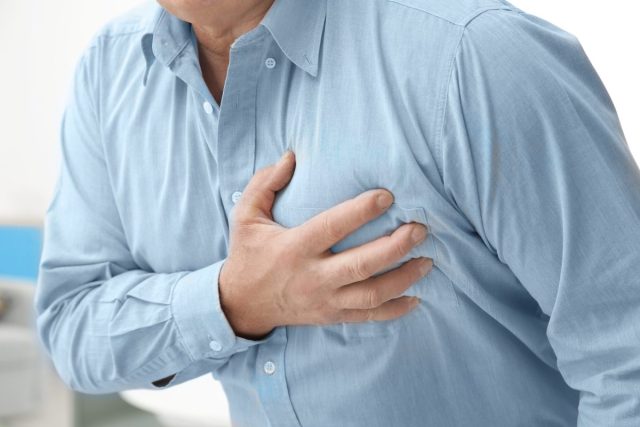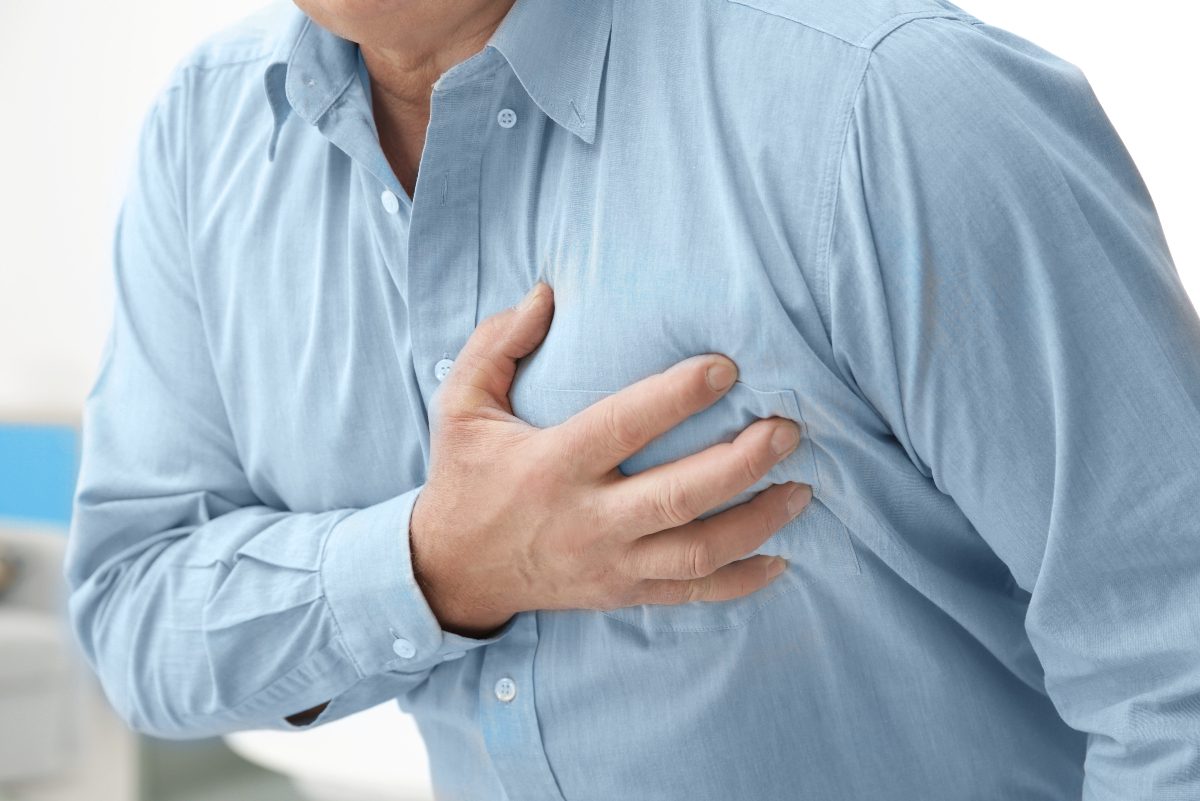 Hamlin's family released a statement. "On behalf of our family, we want to express our sincere gratitude for the love and support shown to Damar during this challenging time," they said. "We are deeply moved by the prayers, kind words, and donations from fans around the country."
"We also want to acknowledge the dedicated first responders and health care professionals at the University of Cincinnati Medical Center who have provided exceptional care to Damar," the statement continued.
"We feel so blessed to be part of the Buffalo Bills organization and to have their support. We also want to thank Coach Taylor and the Bengals for everything they've done."
A spokesperson also said: "I can't speak specifically on his medical condition. All I'll say is, he's fighting. He's a fighter. … The family's in good spirits. We're honestly just taking it minute-by-minute, hour-by-hour. … What's most important is to give the family their privacy. … His family is going through a lot right now."
Alek Korab
Alek Korab is a Co-Founder and Managing Editor of the ETNT Health channel on Eat This, Not That!
Read more about Alek