Don't Eat Romaine Lettuce, CDC Warns After E. Coli Outbreak
U.S. consumers should avoid eating any type of romaine.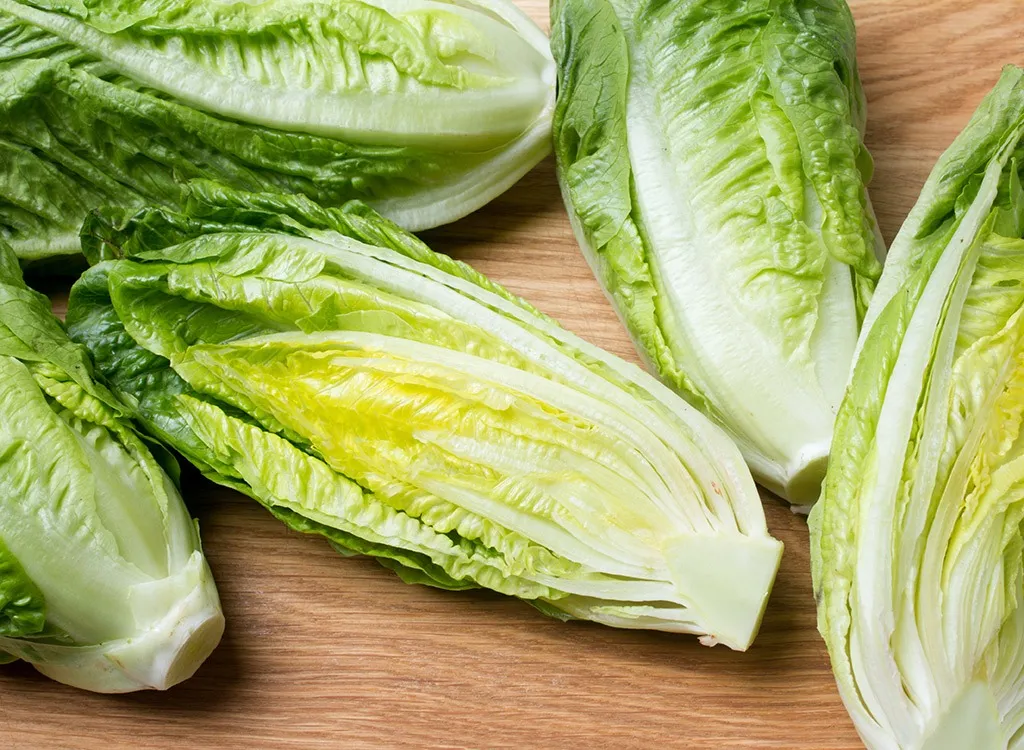 The Centers for Disease Control and Prevention announced today that there's an outbreak of E. coli infections linked to romaine lettuce, and that this type of lettuce is not safe to eat in any form at this time. The decision was announced in response to an outbreak of E. coli, called Shiga toxin-producing E. coli O157:H7, that's been linked to romaine lettuce.
What kind of romaine lettuce is involved in the outbreak?
The CDC says all types of romaine lettuce should be avoided, and they advise U.S. consumers to not eat romaine (at home or out at restaurants) or buy any of it until they learn more about this new outbreak. That includes throwing out any romaine lettuce you currently have in your fridge.
The US Food and Drug Administration (FDA) is also investigating the outbreak, and it issued a recall of its own which instructed retailers, restaurants, and other food service operators to stop serving and selling romaine lettuce until more is known about this outbreak.6254a4d1642c605c54bf1cab17d50f1e
The recalls cover romaine being sold as whole heads of romaine, hearts of romaine, and bags of precut lettuce and salad mixes that have romaine in them, like baby romaine, spring mix, and Caesar salad blends. This blanket warning to avoid romaine lettuce in all its iterations is because the source of the E. coli outbreak hasn't been identified. No common grower, region, supplier, brand, or distributor has been determined yet.
Who's been affected by the E. coli outbreak?
As of this posting, 32 people have been infected with the outbreak strain across 11 states in the U.S. (California, Connecticut, Illinois, Massachusetts, Maryland, Michigan, New Hampshire, New Jersey, New York, Ohio, and Wisconsin). Of these, 13 people have been hospitalized, including one person who developed a form of kidney failure. No deaths have been reported at this time.
So far, the most recorded incidences are from California, where 10 people have reported symptoms, followed by Michigan at seven and New Jersey at three. Although the FDA is still investigating the source, it appears that it's no coincidence that Californians are experiencing significantly more reported illnesses. Most romaine sold this time of year is grown in California, FDA Commissioner Dr. Scott Gottlieb told The Associated Press in a phone interview. "The strain in 2017 is the same as the strain in this fall 2018 outbreak, and the time of year is exactly the same. So it's likely associated with end of season harvest in California," said Gottlieb as reported by CNN.
What are the signs of an E. coli infection?
According to the CDC, symptoms of E. coli vary, but the most common ones with people infected with the Shiga toxin-producing E. coli (STEC) include severe stomach cramps, diarrhea (which can be bloody), and throwing up. Most people experience these symptoms 3-4 days after swallowing the germ, but they can also show up 1-10 days after as well. The majority of people feel better after 5-7 days.
MaryAnn Bodansky
MaryAnn Bodanksy is the site director of
Eat This, Not That!
. She specializes in food, health, diet, and nutrition content.
Read more about MaryAnn