The CDC Says This Is The Safest Way to Eat at a Restaurant
If you want to dine at your favorite eateries, the CDC says eating this way has the lowest risk.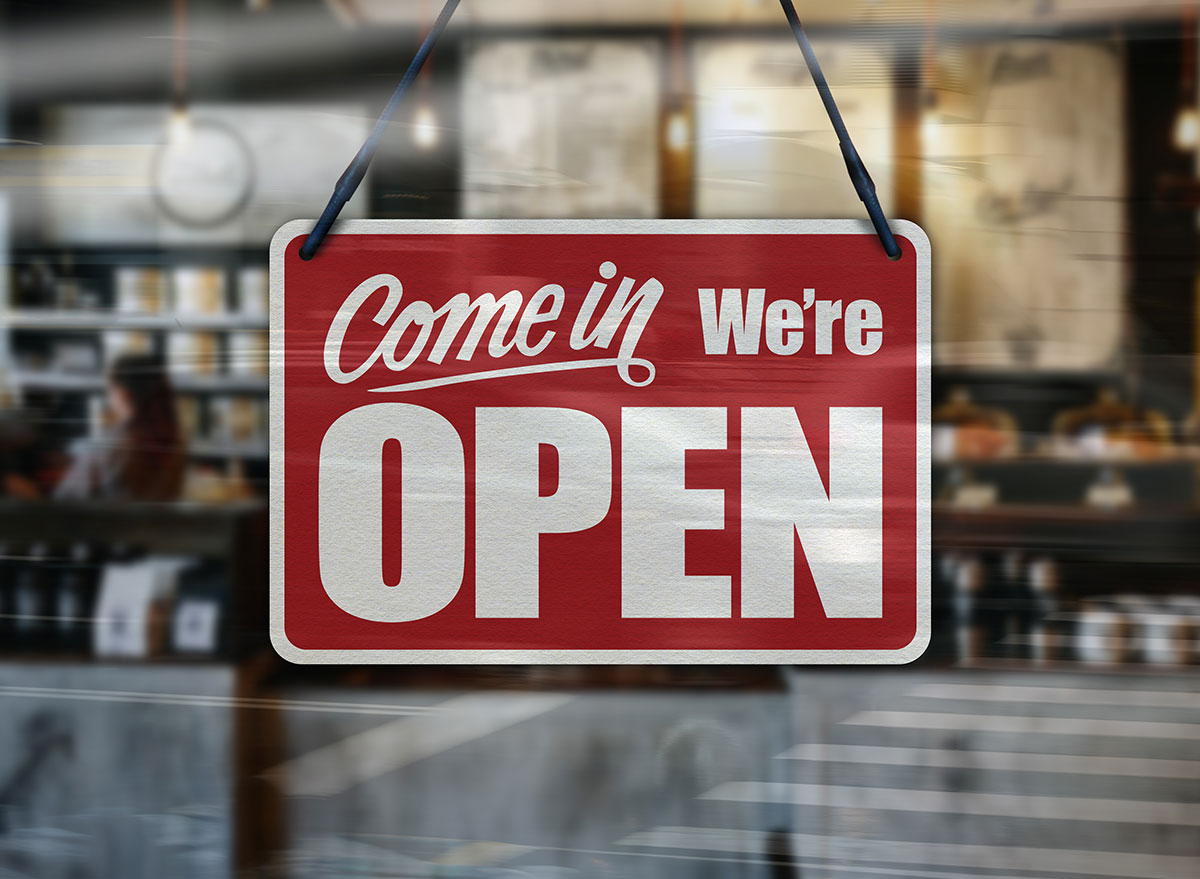 With multiple states following the proper phases to open back up, the Center for Disease Control (CDC) released a few guidelines for restaurants and bars to consider in regards to safety around getting the coronavirus. While the CDC was clear that these guidelines do not replace "any state, local, territorial, or tribal health and safety laws, rules, and regulations," they are merely meant to supplement what each state says to ensure healthy environments. Out of all the restaurant guidelines the CDC provides, one of the most prominent to keep in mind is the risks involved with where you should actually eat your meal at the restaurant, and what's the safest way to eat out.6254a4d1642c605c54bf1cab17d50f1e
It may come as no surprise, but the absolute lowest risk way to enjoy your food from the restaurant is to simply take it away from the premises. The CDC says that the lowest risk option from ordering at your favorite restaurants is to get your foodservice through a drive-through, delivery, take-out, or curbside pickup. However, this doesn't exactly mean eating on the premises, so what's considered the safest way to eat at a restaurant for the lowest risk of getting COVID-19?
Eating outside ensures the lowest risk of catching coronavirus on a restaurant's premises. If you really want to eat at the restaurant you love, try to eat outside. Since the weather is warming up and summer is on the horizon, eating outside should be an easily accessible option for many restaurants. Even in New York City, multiple streets are opening up to pedestrians so restaurants can expand their seating options outside to keep people safe.
Now if ordering food or eating outside from your favorite eateries isn't an option, the next best thing is to ensure that the restaurant is enforcing social distancing with tables and parties inside the restaurant doors. While this is a higher risk for catching COVID-19, this still ensures safety for the customers and employees at the restaurant.
However, if a restaurant is not following CDC guidelines (and state guidelines) and not participating in a six-feet distancing between tables, it's advised to skip eating there for now. While things are starting to slow with the pandemic, it's still good to practice extra safety precautions yourself so you can protect the people you love—including the workers at the restaurants you love—around you.
STAY INFORMED: Sign up for our newsletter to get the latest coronavirus foods news delivered straight to your inbox.
More content from
Restaurants