CDC's 16 Ways to Avoid COVID This Thanksgiving
Stay healthy and save lives by following these 16 simple tips.
As we have learned from July 4, Labor Day and Memorial Day weekends, and Halloween, holidays are incredibly risky during the COVID-19 pandemic. Due to the tendency of people to gather together with friends and family from different households, cities, and states to share food, drink, and physical contact, the virus tends to surge in the weeks after a major holiday, resulting in an increase of hospitalizations and even deaths.
With Thanksgiving quickly approaching at a time when many states are breaking grim records, the CDC has issued new guidance on how to safely celebrate the annual holiday. "Traditional Thanksgiving gatherings with family and friends are fun but can increase the chances of getting or spreading COVID-19 or the flu," they point out. Read on, and to ensure your health and the health of others, don't miss these Sure Signs You've Already Had Coronavirus.
Here are the CDC's tips to celebrate Thanksgiving safely. 
1
Celebrate with Those in Your Household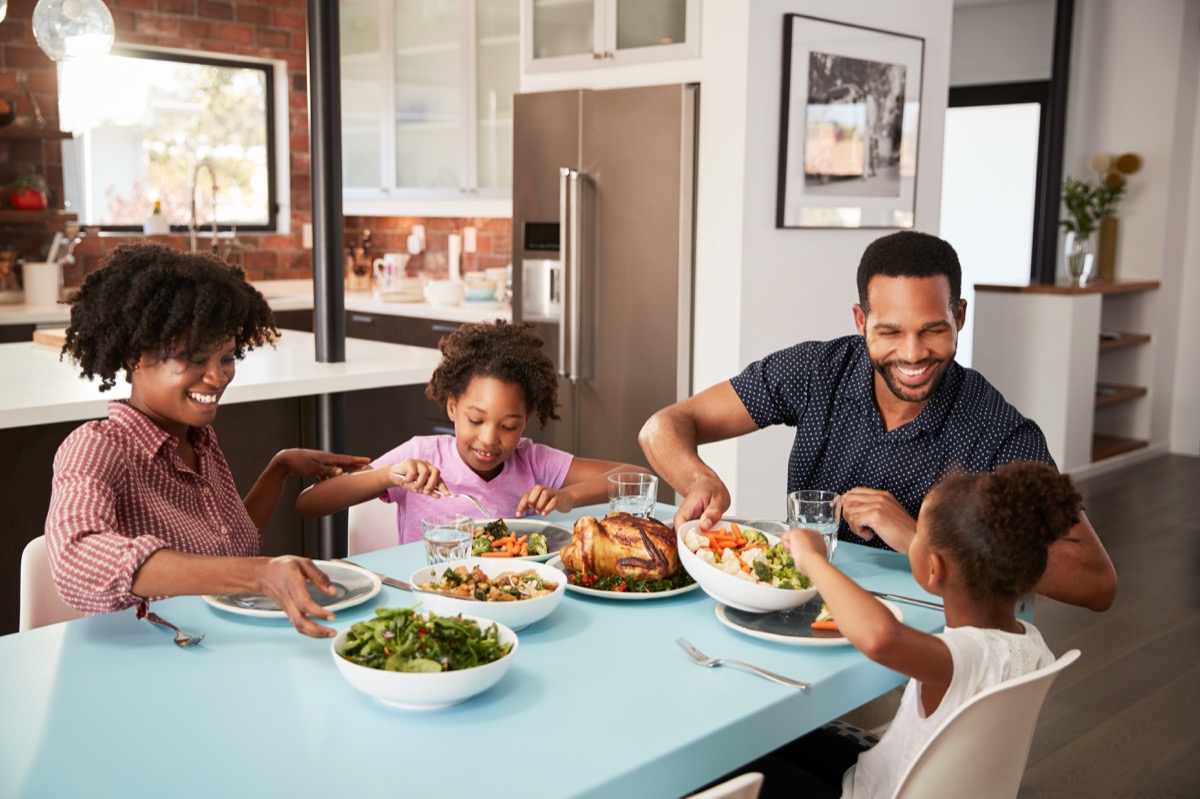 The safest way to eat turkey is by limiting your celebration to those who live in your home.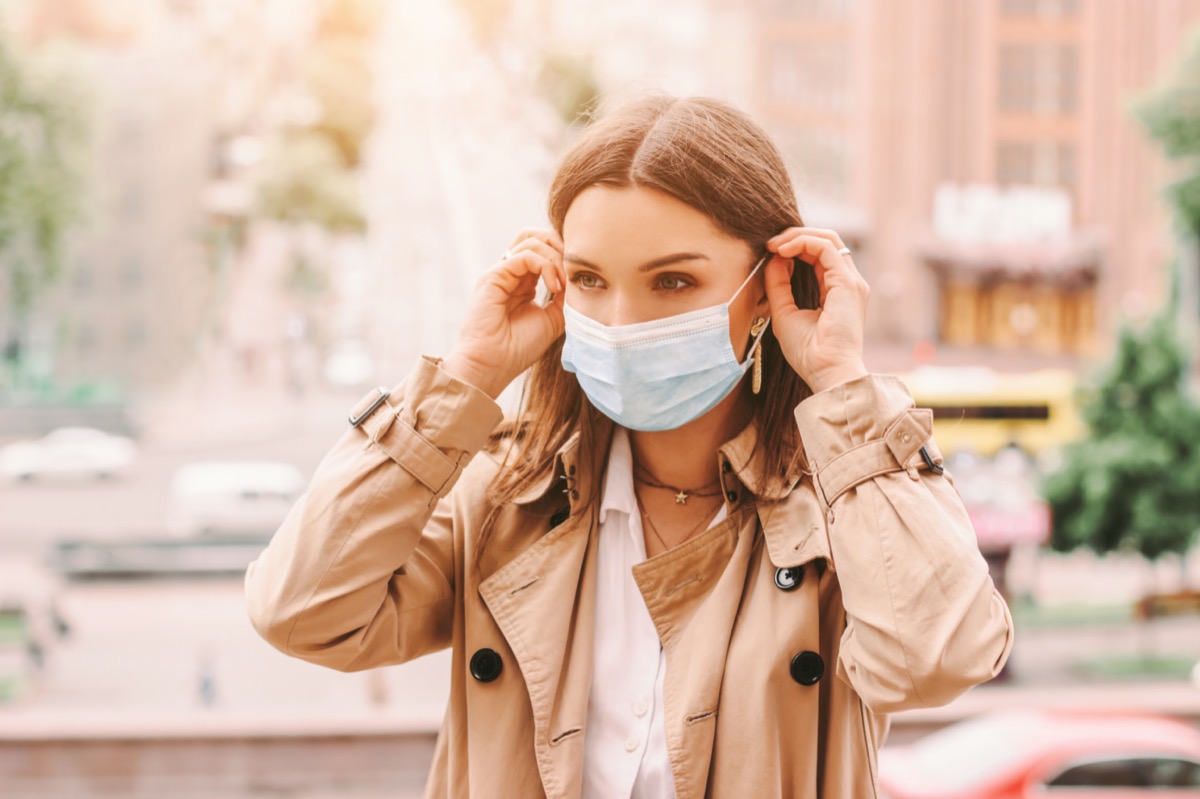 "If you do plan to spend Thanksgiving with people outside your household, take steps to make your celebration safer," they write. The best way to do so is by wearing a mask "with two or more layers " over your nose and mouth secured under your chin. "Make sure the mask fits snugly against the sides of your face," they remind. Only remove your mask when eating or drinking. 
3
Socially Distance From Others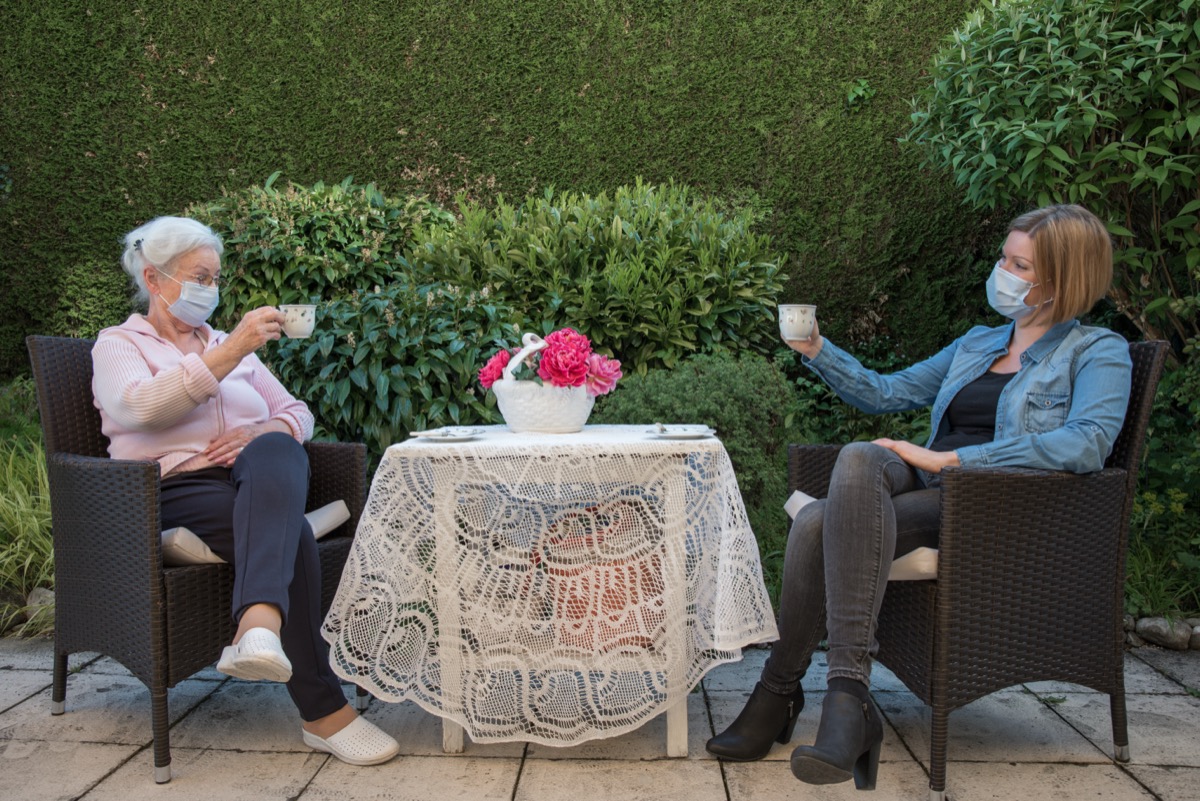 If you are eating with others who don't live in your home, you need to stay a safe distance from them. "Stay at least 6 feet away from others who do not live with you," they say. "Remember that some people without symptoms may be able to spread COVID-19 or flu." This is especially important for those who are considered high risk.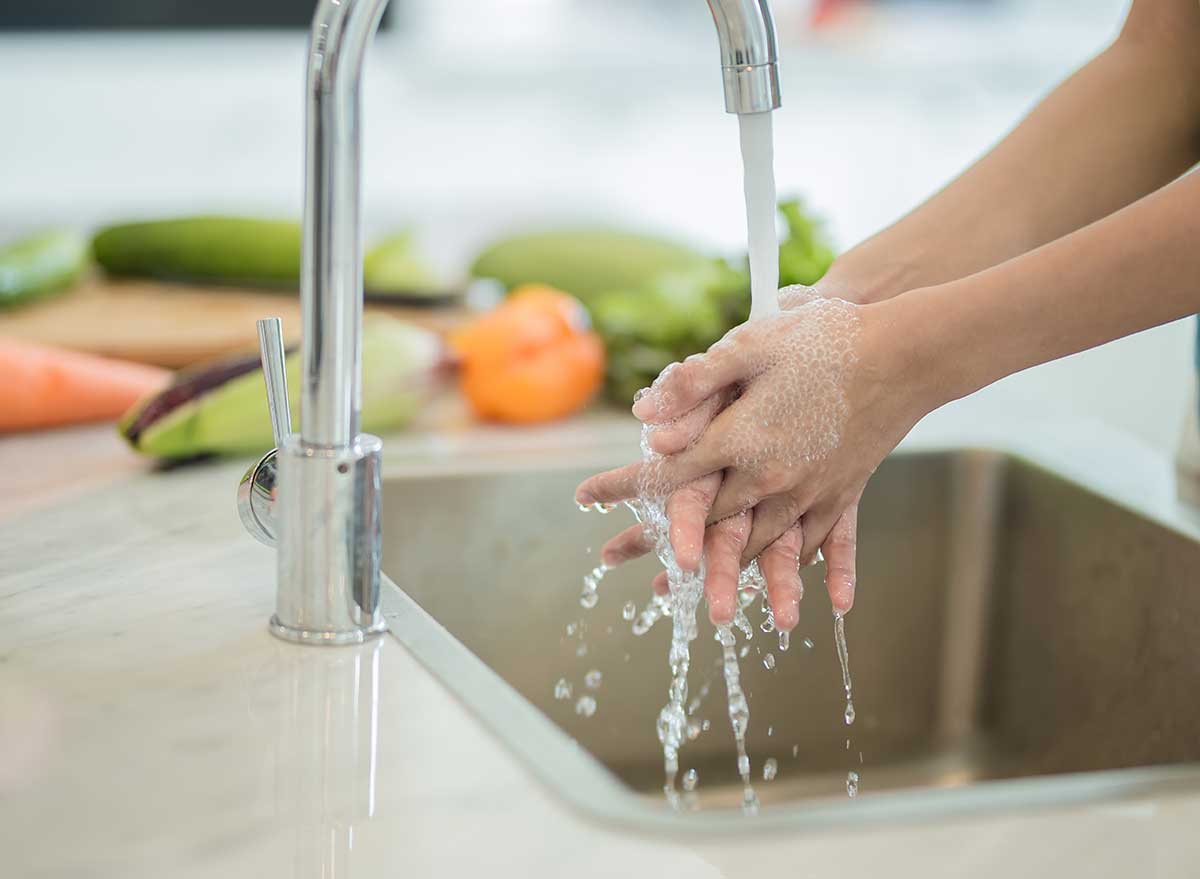 Whether you are cooking or eating, make sure to practice hand hygiene. "Wash hands often with soap and water for at least 20 seconds," they remind. Also, make sure to keep hand sanitizer — at least 60% alcohol — with you at all times.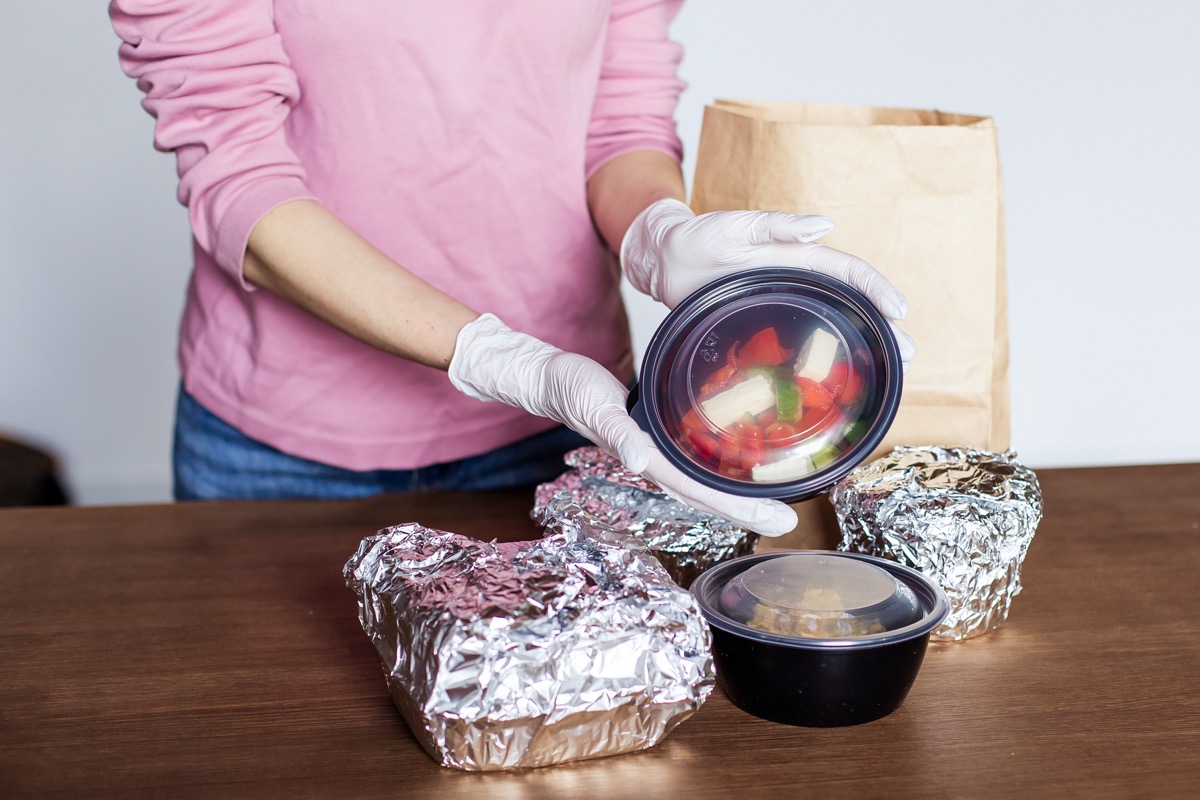 If you do attend a gathering outside of your home, the CDC suggests arriving with your own feast. "Bring your own food, drinks, plates, cups, and utensils," they suggest. 
RELATED: Unhealthiest Habits on the Planet, According to Doctors
During a normal Thanksgiving, it might seem polite to offer help to the chef. However, due to the infectious nature of the virus the CDC urges against it. "Avoid going in and out of the areas where food is being prepared or handled, such as in the kitchen," they write. 
7
Opt for Single Use Options
This isn't a year to pass around salt and pepper shakers, salad dressings, or even tongs. "Use single-use options, like salad dressing and condiment packets, and disposable items like food containers, plates, and utensils," they suggest. 
The CDC reminds that eating outdoors is safer than indoors. "If having guests to your home, be sure that people follow the steps that everyone can take to make Thanksgiving safer," they write. "Have a small outdoor meal with family and friends who live in your community."
9
Limit the Number of Guests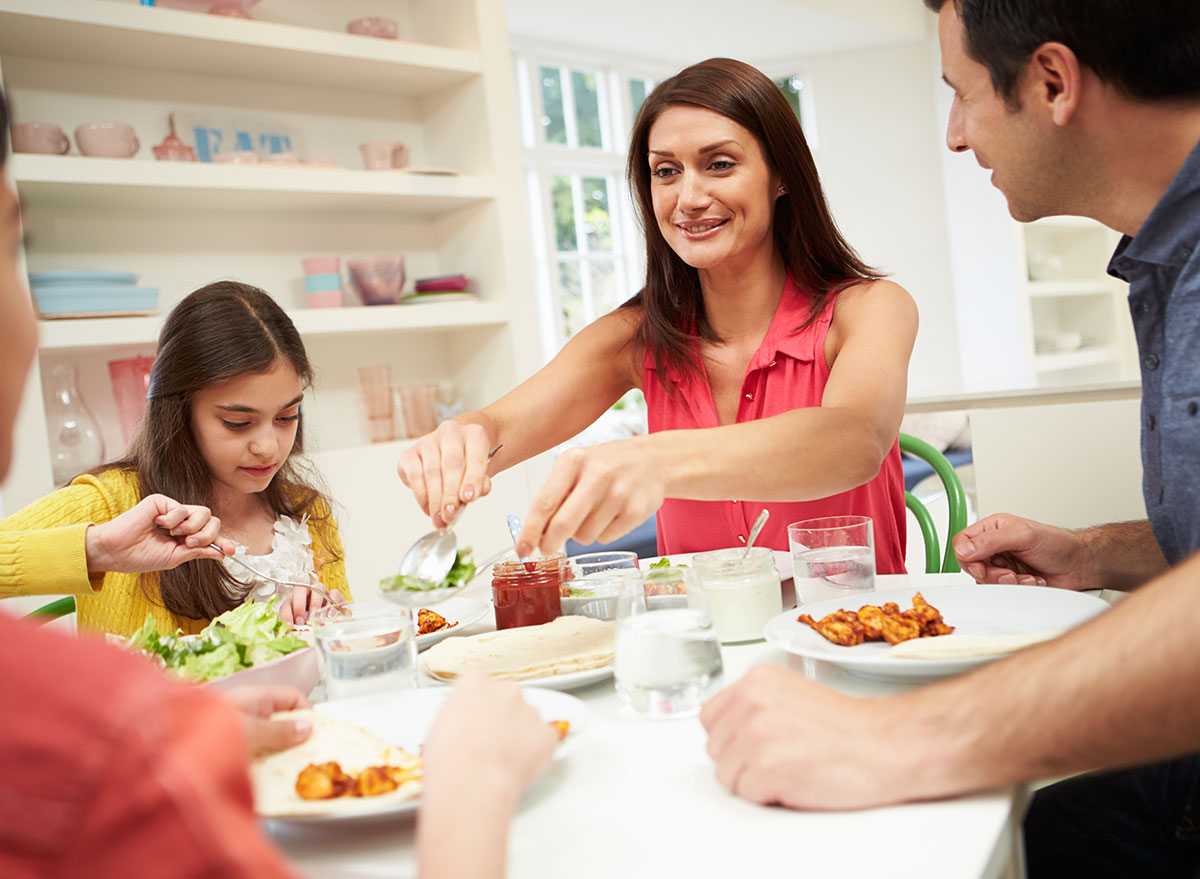 The larger the guest list, the more potential there is for a superspreader event. "Limit the number of guests," they encourage.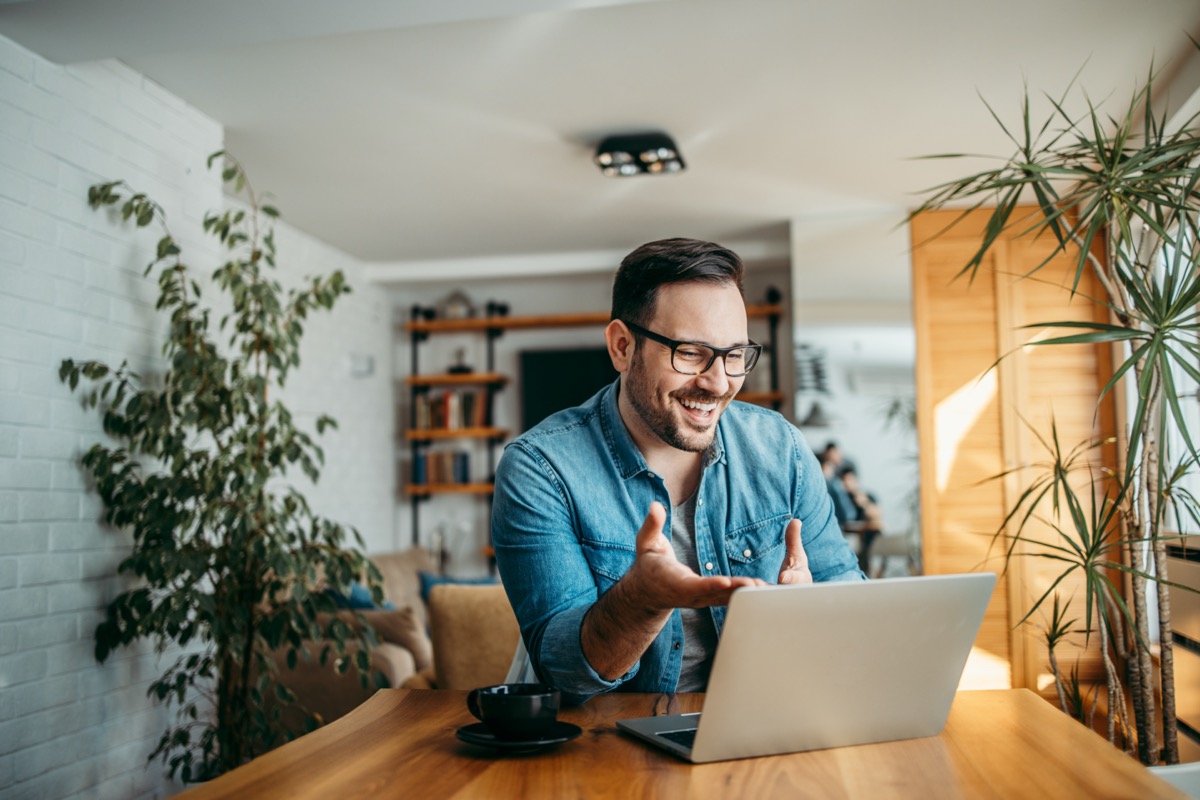 The CDC suggests talking to your guests ahead of time "to set expectations for celebrating together."
RELATED: This is the #1 Way You'll Get COVID, According to Doctors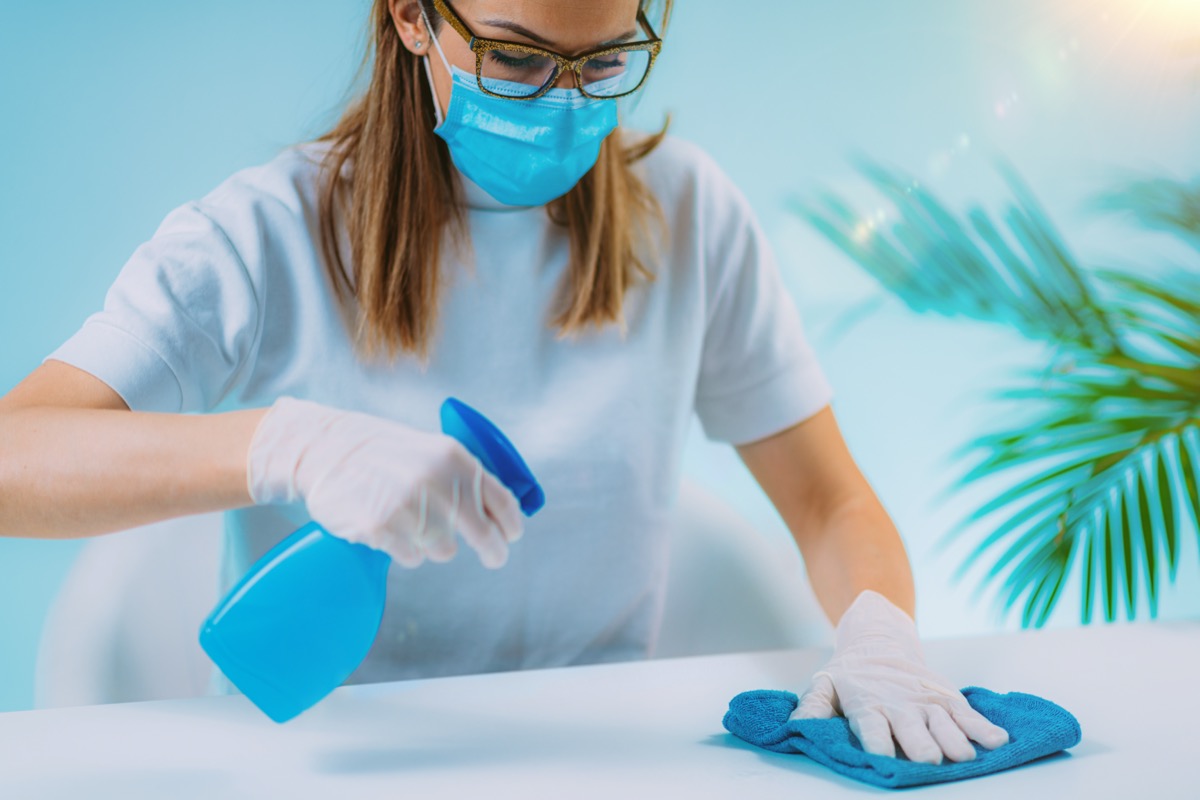 Make sure to "clean and disinfect frequently touched surfaces and items between use," the CDC writes. 
If you do opt to celebrate the holiday indoors, make sure there is proper ventilation by opening windows.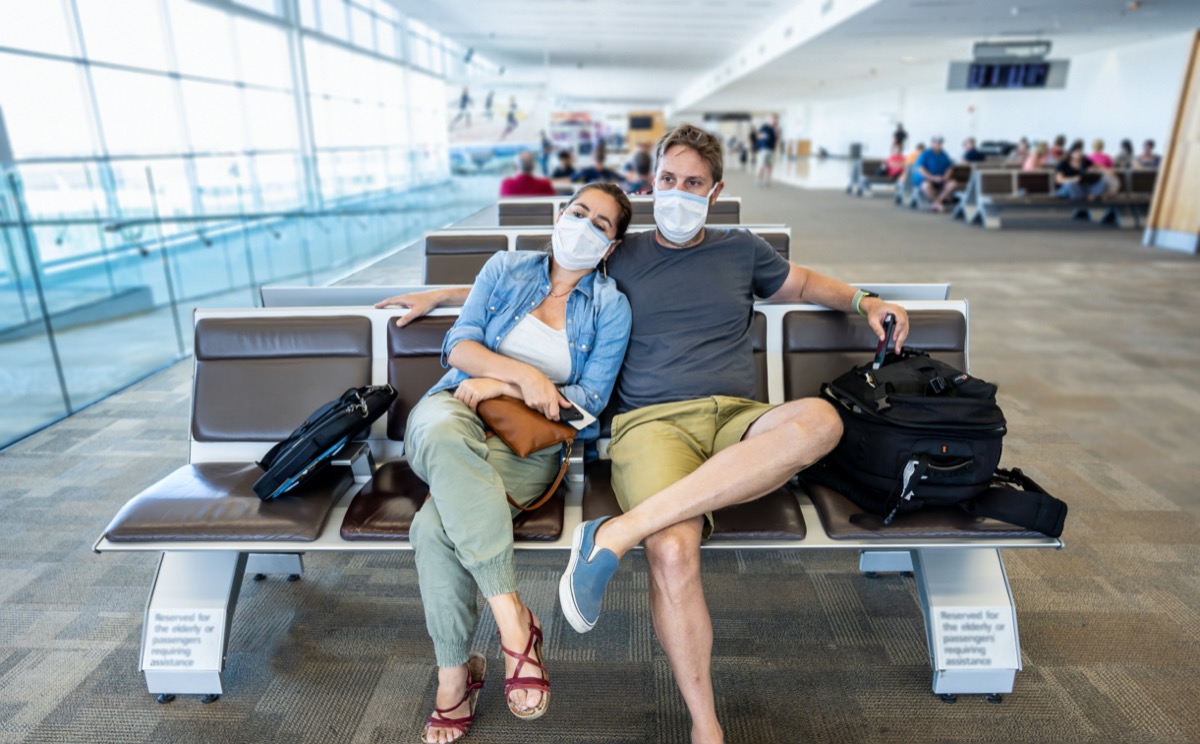 Although it might be a drag to not visit loved ones over the holidays, you will help save lives. "Travel increases your chance of getting and spreading COVID-19. Staying home is the best way to protect yourself and others," they point out. 
RELATED: The Unhealthiest Supplements You Shouldn't Take
14
If You Do Travel, Do So Safely
If you do opt to travel, the CDC recommends taking precautions. They include checking travel restrictions before you go, getting your flu shot, wearing a mask in public settings and while on public transportation, social distancing, practicing hand hygiene, avoid touching your mask, eyes, nose, and mouth, and bringing extra supplies.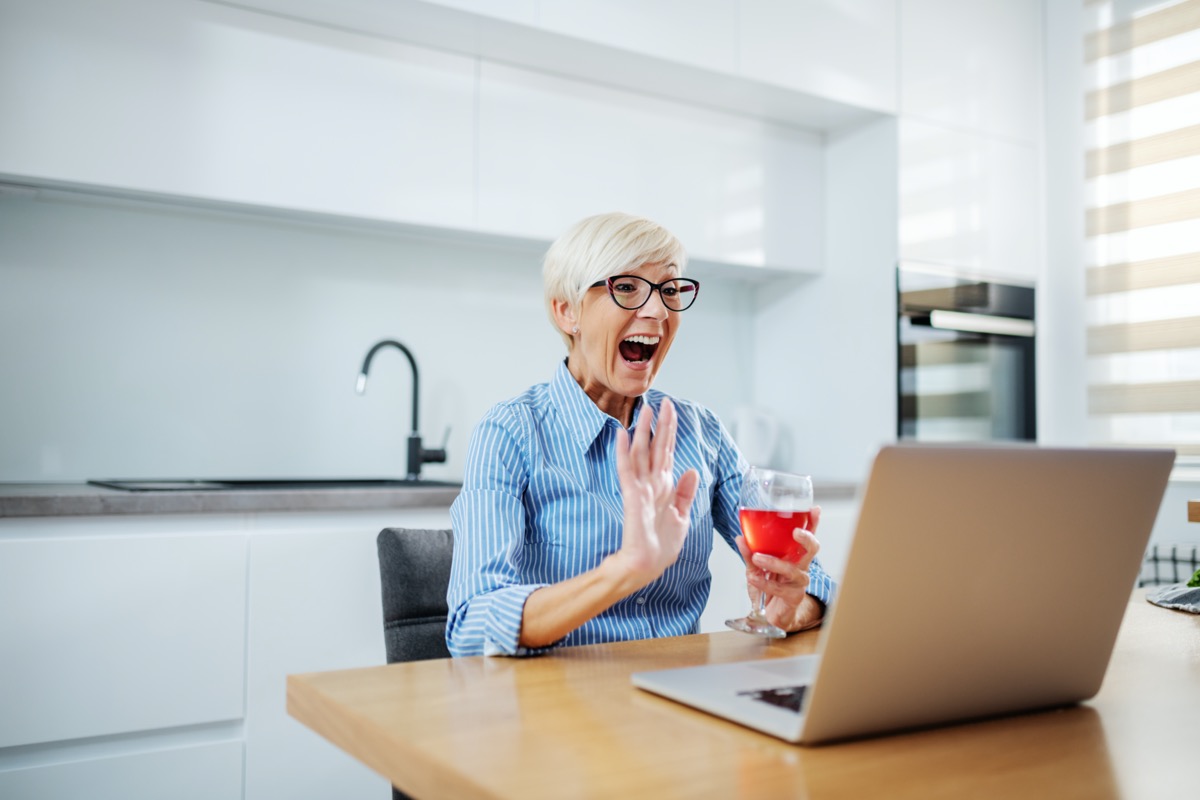 Just because you can't physically celebrate together, there are other ways to spend the holidays with your loved ones. "Host a virtual Thanksgiving meal with friends and family who don't live with you," the CDC suggests. You can also plan fun family activities, like watching Thanksgiving Day parades, sports, and movies at home.
16
Avoid Black Friday Shopping in Stores
While hitting the stores on Black Friday may be an annual family tradition, the CDC suggests sticking to online shopping. "Shop online sales the day after Thanksgiving and days leading up to the winter holidays," they say. "Use contactless services for purchased items, like curbside pick-up." And to get through this pandemic at your healthiest, don't miss these 35 Places You're Most Likely to Catch COVID.