How To Tell If Your Doctor Is Good For You
Outside of family, it might be the most important relationship you have.
The doctor-patient relationship is among the most important you'll have—it can literally save your life. But although we frequently analyze our partnerships and family relationships down to the most minute detail, we rarely take time to evaluate whether things with our doctors are truly working out. Eat This, Not That! Health asked top doctors and medical professionals around the country about what they expect from their own doctors, how to tell if your doctor is good for you, and when it might be time to move on. 
"On any given day, a doctor is inundated with patients, but a good doctor will always find a way to get back to a patient who contacts them," says Patel. "It doesn't necessarily have to be the doctor him or herself, but the patient should receive a response from a member of the doctor's staff within 24 to 48 hours."
The Rx: "A lot of times when the patient calls the office, the office staff may be tasked to triage the messages so that most urgent and life-threatening cases can be attended to first," says Tina Baxter, a nurse practitioner and legal nurse consultant in Anderson, Indiana. "Most providers are not ignoring you on purpose. For most routine matters, if you have not received a phone call back from the staff, call again. You may not get the provider on the phone, but the provider may relay instructions to you through the staff." If you find your messages go chronically unanswered, you're better off seeking care elsewhere.
"When you receive care, you should expect a timely arrival from your provider," says Steven Nicol, director of communications for the Alaska Neurology Center. "If they are running late, their staff should notify you early with an approximate ETA so you may choose to leave or reschedule. When they do arrive late, your time should not be cut short—however, you should be aware that sometimes running late means that a serious or unexpected issue may have arisen with the patient before. If it was you or your family member in that appointment, you might be grateful for their extended stay." 
The Rx: "If your doctor is chronically late or behind, consider switching to another physician," says Nicol. 
"The number one thing a patient should look for in a doctor is someone who actually listens to their concerns," says Yeral Patel, MD, a functional medicine physician in Newport Beach, California. "The number and depth of the follow-up questions the physician asks the patient is a good way to gauge how attentive and engaged the physician actually is."
The Rx: "It's best to go with the doctor who puts down the chart and actively listens to what's going on with you," says Neel Anand, MD, professor of orthopaedic surgery and director of spine trauma at Cedars-Sinai Spine Center in Los Angeles. "You'll both be better for it."
"Personally, what I look for in a good doctor is someone who not only listens to my symptoms and concerns, but who also tries to find out more about me, my lifestyle and my priorities," says Patel. "I believe we can tell a lot about people by knowing what their lives are like. I also appreciate it when a doctor follows up with me regarding whatever treatment plan has been put in place."
The Rx: "It is time to make a change when your doctor interrupts you as a matter of course, or you repeatedly leave your appointments feeling that your concerns have not been heard or addressed," says Ruth Linden, Ph.D., founder of Tree of Life Health Advocates in San Francisco.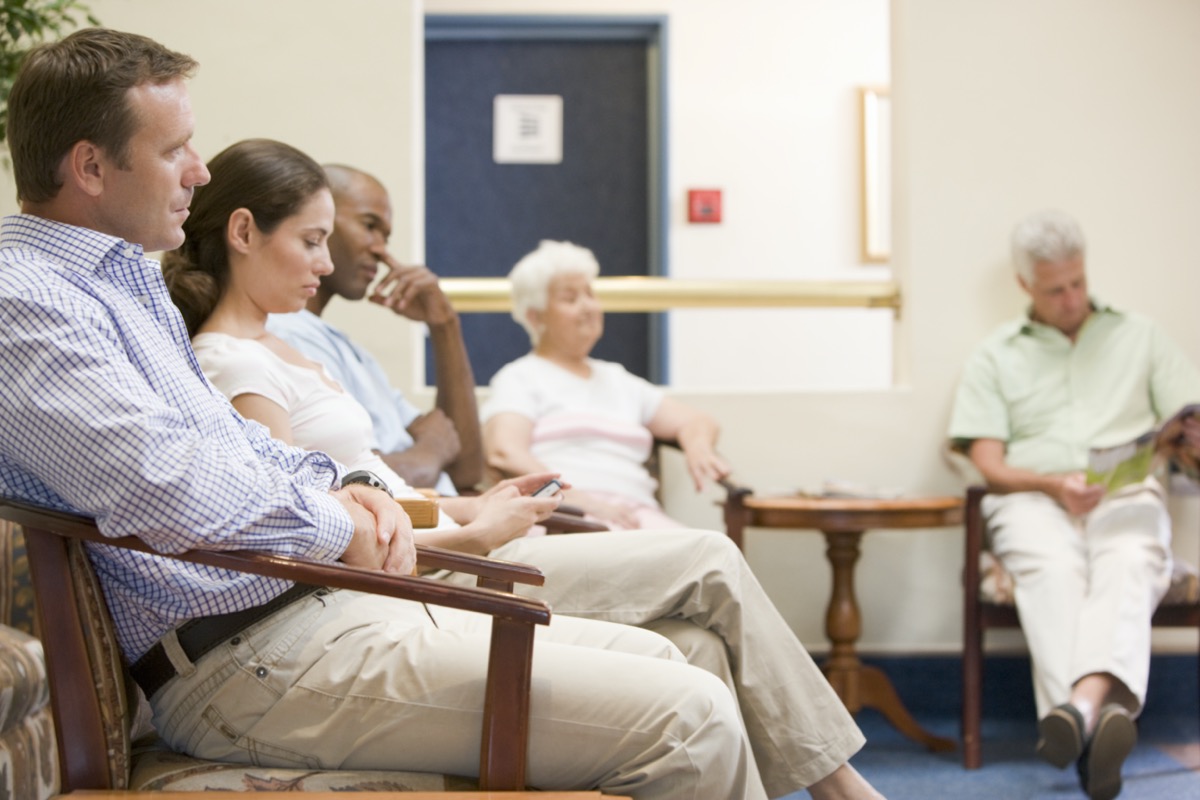 "If you're having trouble booking an appointment, then waiting hours to see the doctor once you've got it, perhaps this isn't the doctor for you," says Anand.
The Rx: Good doctors have always been swamped, but if you can't get an appointment when you really need one, their expertise won't do you much good. You might want to consider a switch.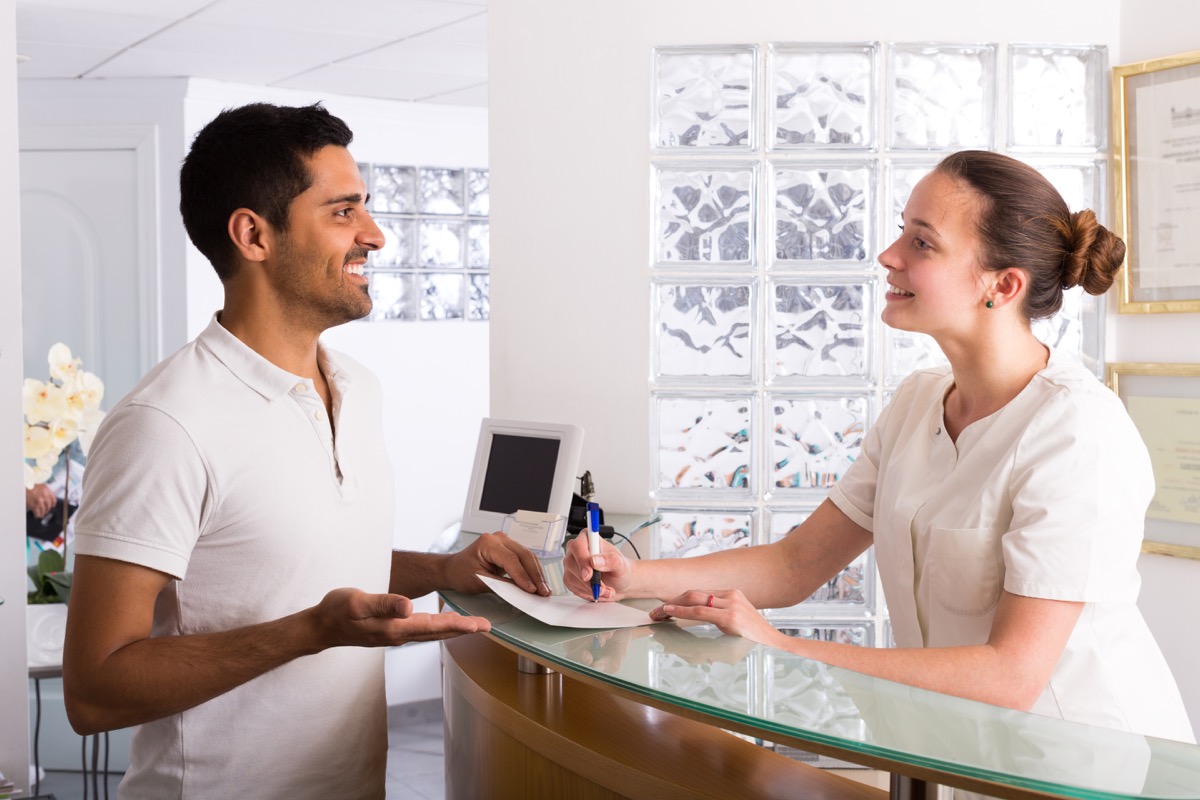 "You may have several appointments wherein you'll be interacting with a doctor's staff as much as you will with the doctor," says Anand. "Are they compassionate? Helpful? Knowledgeable? These are traits that patients should expect from their physicians and the people they employ." 
The Rx: If your doctor's staff is rude or dismissive, you might want to consider moving on for the good of your health. "Making sure the process is relatively seamless and an overall pleasant experience ensures that you'll keep your appointments and stick with the course of treatment you've been prescribed," says Anand.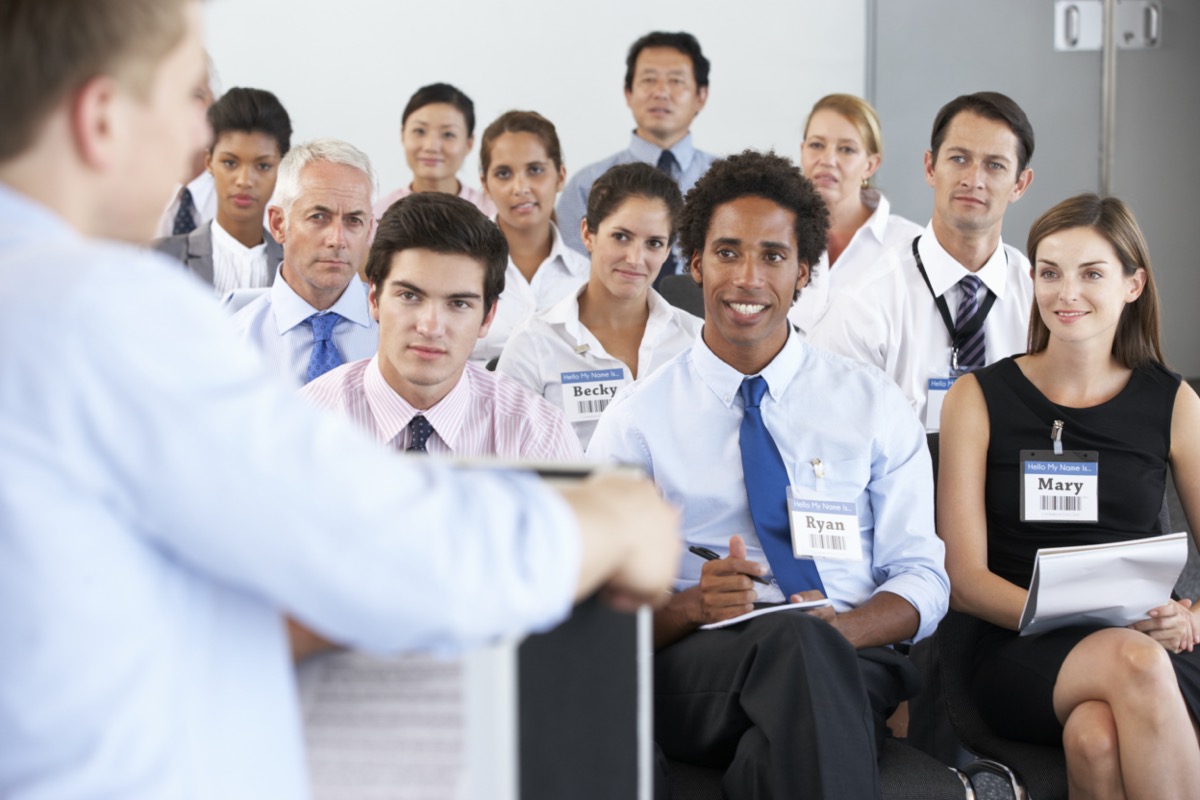 "Whether the physician you're evaluating went to medical school three or 30 years ago, make sure that you have access to something called a Curriculum Vitae (CV) on them," says Anand. "That's just a fancy term for résumé, but it can give you a great picture of how in touch that doctor stays with advances in medicine. The techniques one physician was taught for any particular back pain condition 30 years ago have almost certainly advanced since that time, and you want to make sure that he or she is keeping pace." 
The Rx: "The information you want to look for in the CV includes current conferences the physician has attended, any current continuing education they've received, and better yet whether they themselves have provided education to other physicians in their field by way of presenting at conferences, conducting research studies and/or authoring journal articles and textbook chapters," says Anand.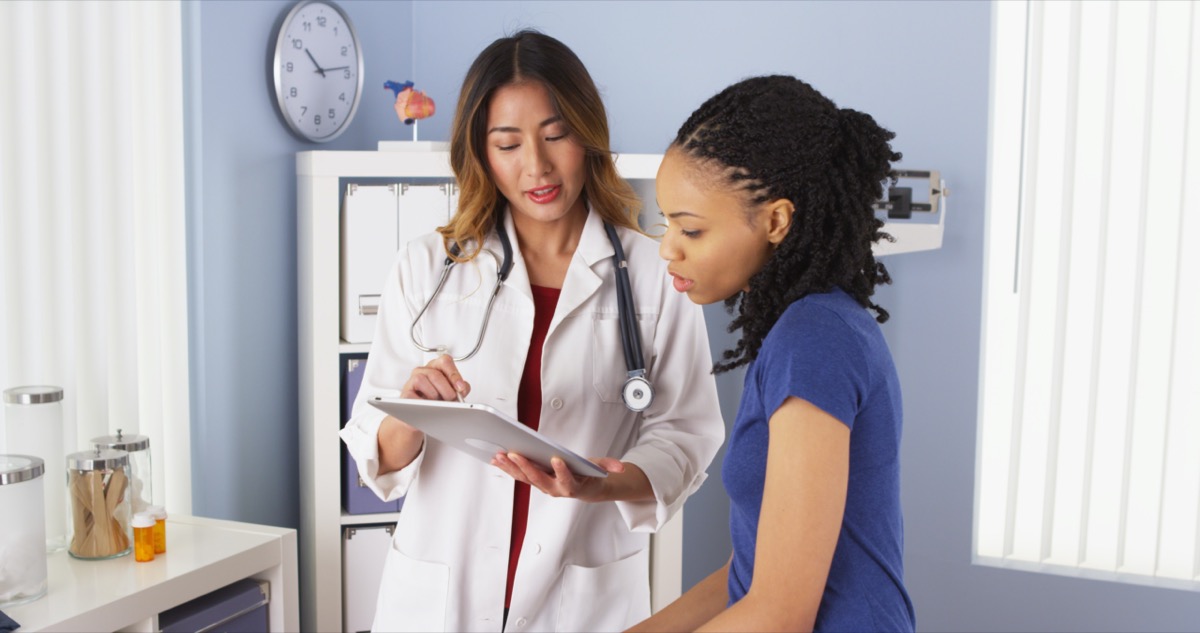 "If you walk out of an appointment feeling well-informed and clear in your understanding of what's going on and what to do about it, that's a great thing," says Bert Mandelbaum, MD, sports medicine specialist and orthopedic surgeon at Cedars-Sinai Kerlan-Jobe Institute in Los Angeles. "Bonus points if you can easily repeat both the diagnosis and the treatment recommendations to friends or loved ones and they can clearly understand the plan."
The Rx: "Expect your doctor to explain the risks and benefits of all treatments she or he recommends," says Ruth Linden, Ph.D., founder of Tree of Life Health Advocates in San Francisco. If you don't understand what your doctor tells you, ask questions. If they dismiss or don't fully answer your concerns, it might not be the best match.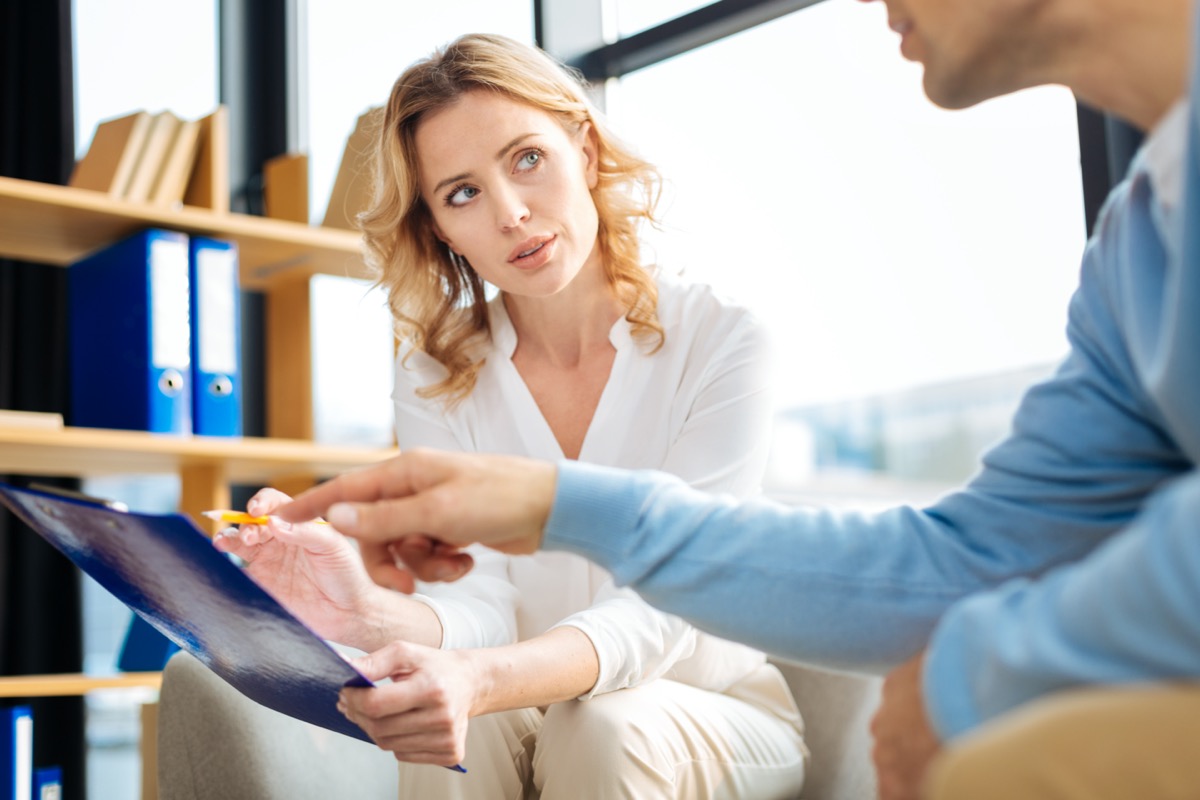 "As with most things in healthcare, and life in general, there is nuance," says Mandelbaum. "It is so much less about whether a treatment recommendation is a right way for you to proceed than it is about how right it feels to you. Your life, your body, and yes, your choice. The best docs out there do have your best interests at heart and want you to own your health."
The Rx: Hold up your part of the bargain by arriving at appointments prepared, describing your health thoroughly and answering any questions with candor.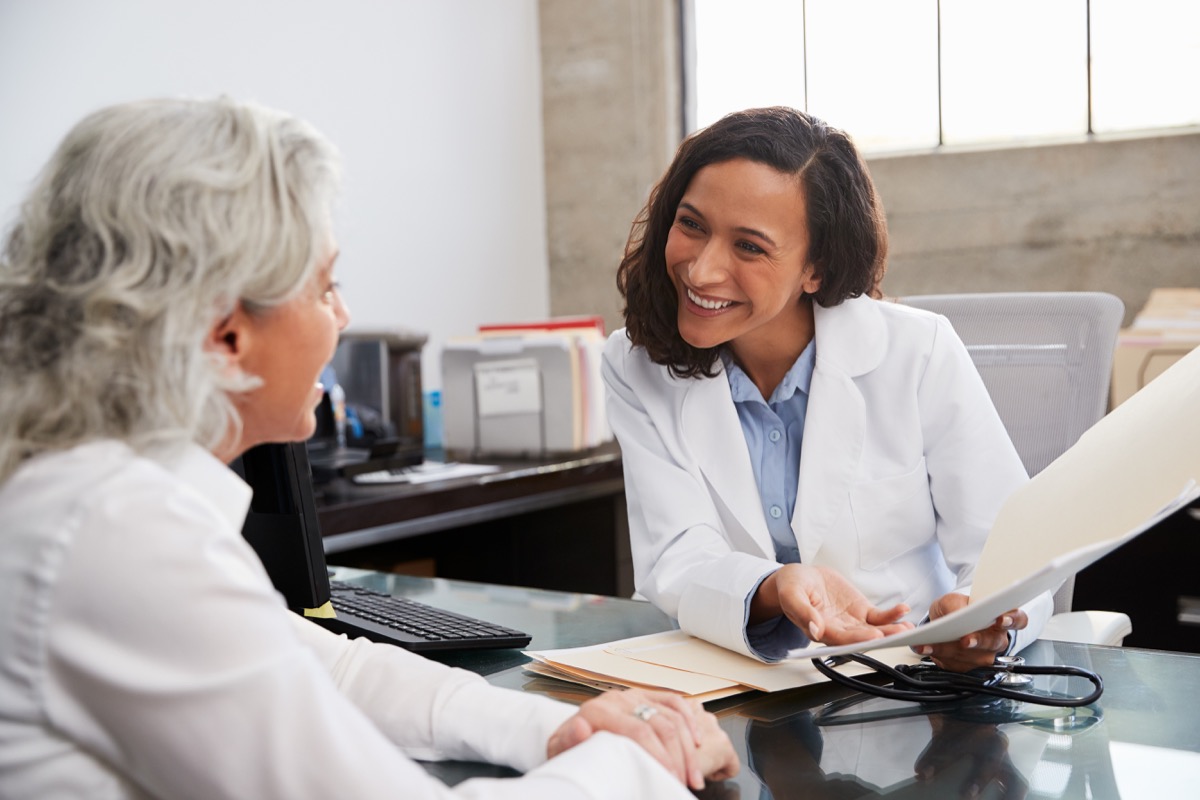 Do you feel like your doctor is fully invested in your visit, or are you just a number? "Though healthcare reimbursement decreases make it more difficult for providers to work without seeing high volumes of patients, patients should continue to expect doctors to be empathetic and genuinely care to listen to them," says Jordan P. Seda, PT, DPT, OCS, a doctor of physical therapy in New York City. 
The Rx: Does your doctor spend time with you and ask questions? Or does he give you five minutes while staring at his chart? "If the doctor is not looking at you when you talk to them, it's time to look for a new doctor," says Seda. 
They Make You Feel Comfortable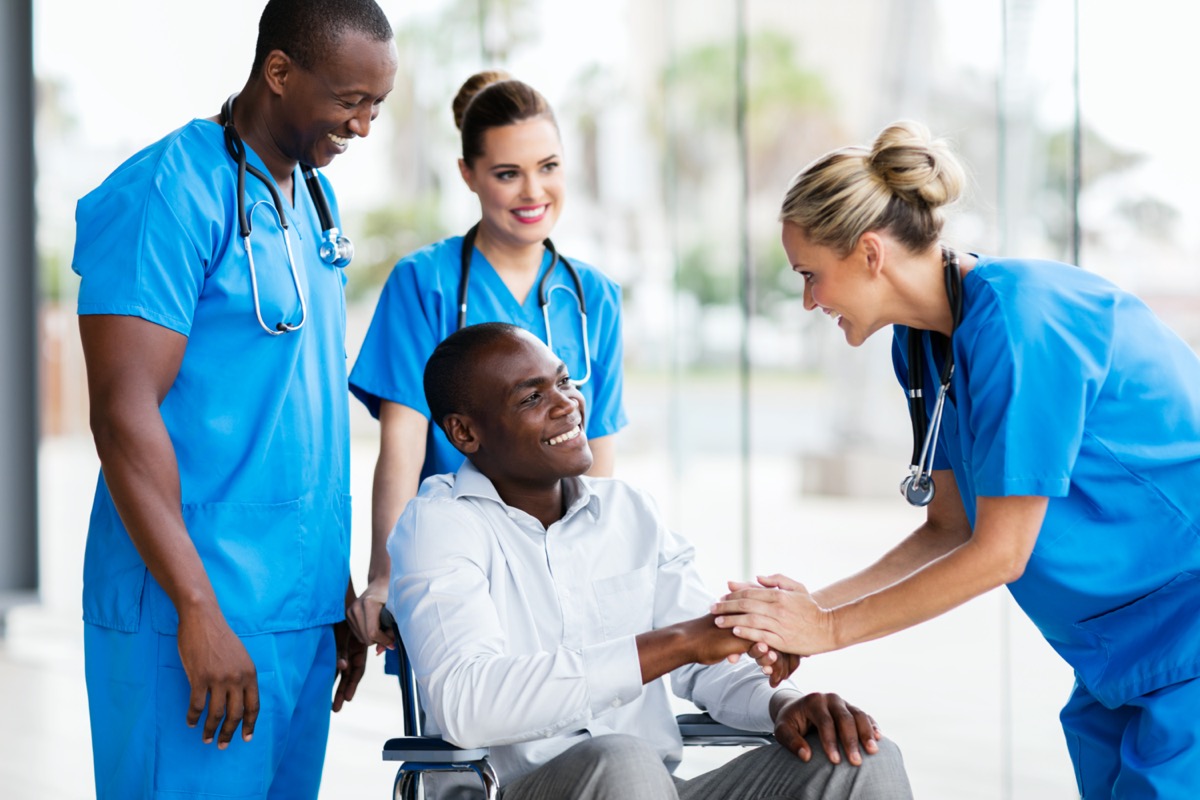 "Affability is important," says Laurence Gerlis, MA, MB, a physician and CEO/lead clinician at SameDayDoctor in London. "Even if the doctor is available and skilled a certain amount of personal charm goes a long way. It is no good being rude to the patient and failing to make eye contact. The caring doctor should know how to make a patient feel warm, accepted and welcome."
The Rx: "In my experience, the modern doctor often fails at affability—they often lack any personal charm or ability to connect patients," says Gerlis. "If the doctor makes you feel uncomfortable or uncared for then it is time to change."
6254a4d1642c605c54bf1cab17d50f1e
"Expect your doctor to listen to your concerns with compassion and curiosity, and never to pass judgment," says Linden.
The Rx: If you feel like your doctor is judging you, move on. You'll be more likely to be totally honest—and get better care—from a physician who doesn't give you that vibe.
You Feel Comfortable Asking Questions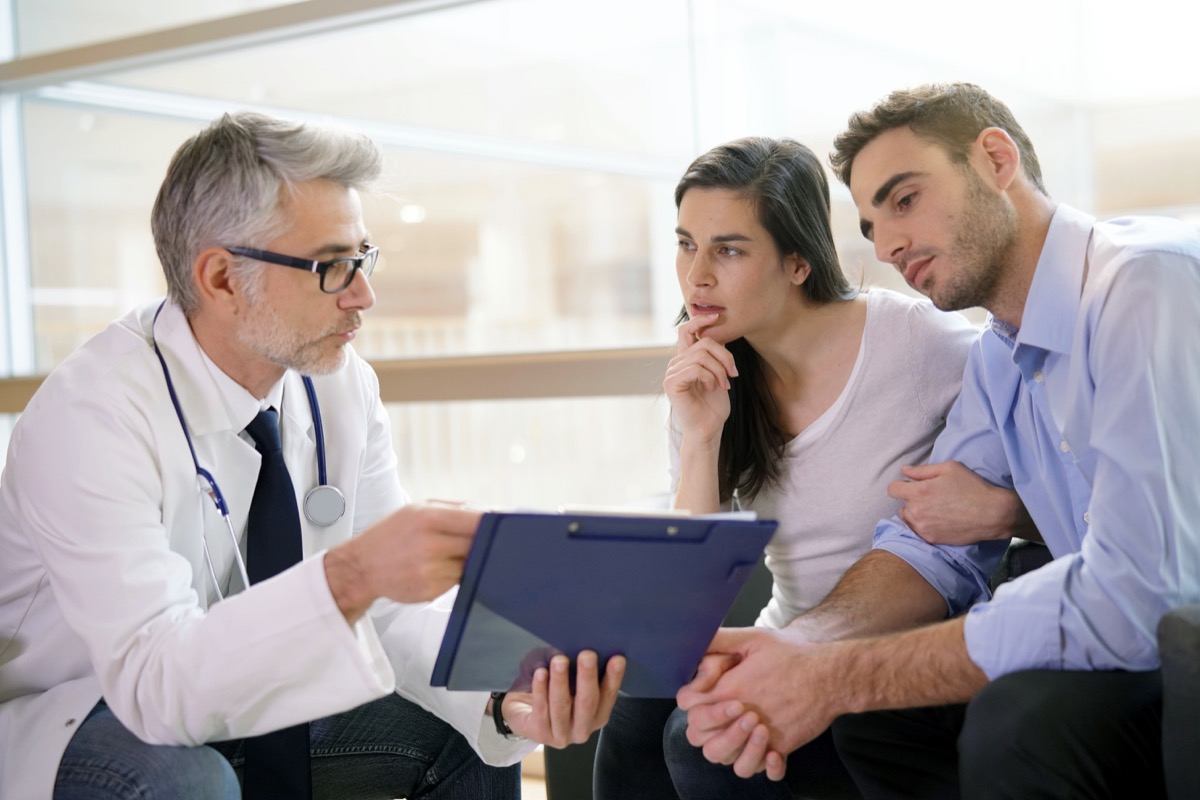 "Patients should feel heard and respected, and likewise respect and value the experience the doctor brings to the visit," says JoAnn Yanez, ND, MPH, executive director of the Association of Accredited Naturopathic Medical Colleges. "The relationship should be one where you feel safe to express questions and thoughts regarding the treatment plan, and where you feel listened to and your health experience validated."
The Rx: "Expect your doctor to answer your questions in a manner you understand," says Linden. "It's time to make a change if your doctor dismisses or trivializes your symptoms, or tells you that your physical symptoms are in your head and refers you to a psychiatrist." And to live your happiest and healthiest life, don't miss these 40 Secrets Your Doctor Won't Tell You.