New Things You'll See at Chick-fil-A When It Reopens
It will be a bit of a different experience the next time you go to get those chicken nuggets.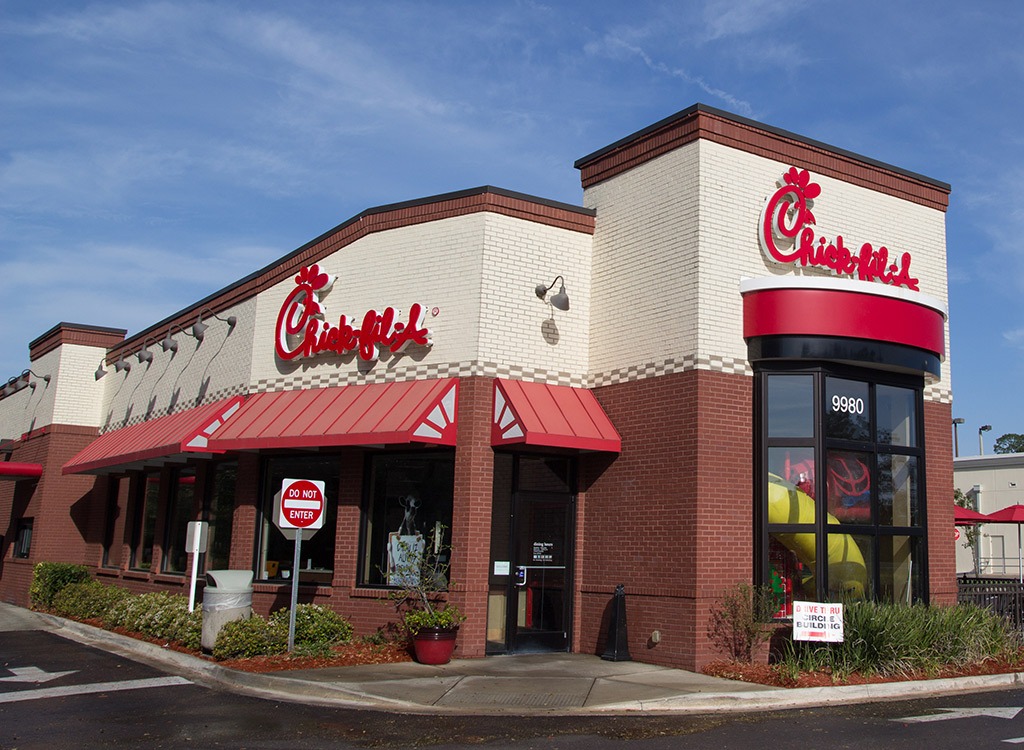 Slowly but surely, there are aspects of life that are starting to get back to normal (somewhat) and various parties of cities and towns are starting to reopen. Yes, that includes restaurants, including some of your fast-food favorites. Specifically, Chick-fil-A has alerted customers that over the next few weeks, some locations are beginning to offer carry-out instead of just the drive-thru. And things are going to look a bit different as Chick-fil-A reopens.
So what can you expect?
Check out the full breakdown of how your experience getting carry-out meals from Chick-fil-A will look. If you really want to make sure you're staying safe, be sure to check out these mistakes you shouldn't make during your city's reopening.
There will be plexiglass partitions.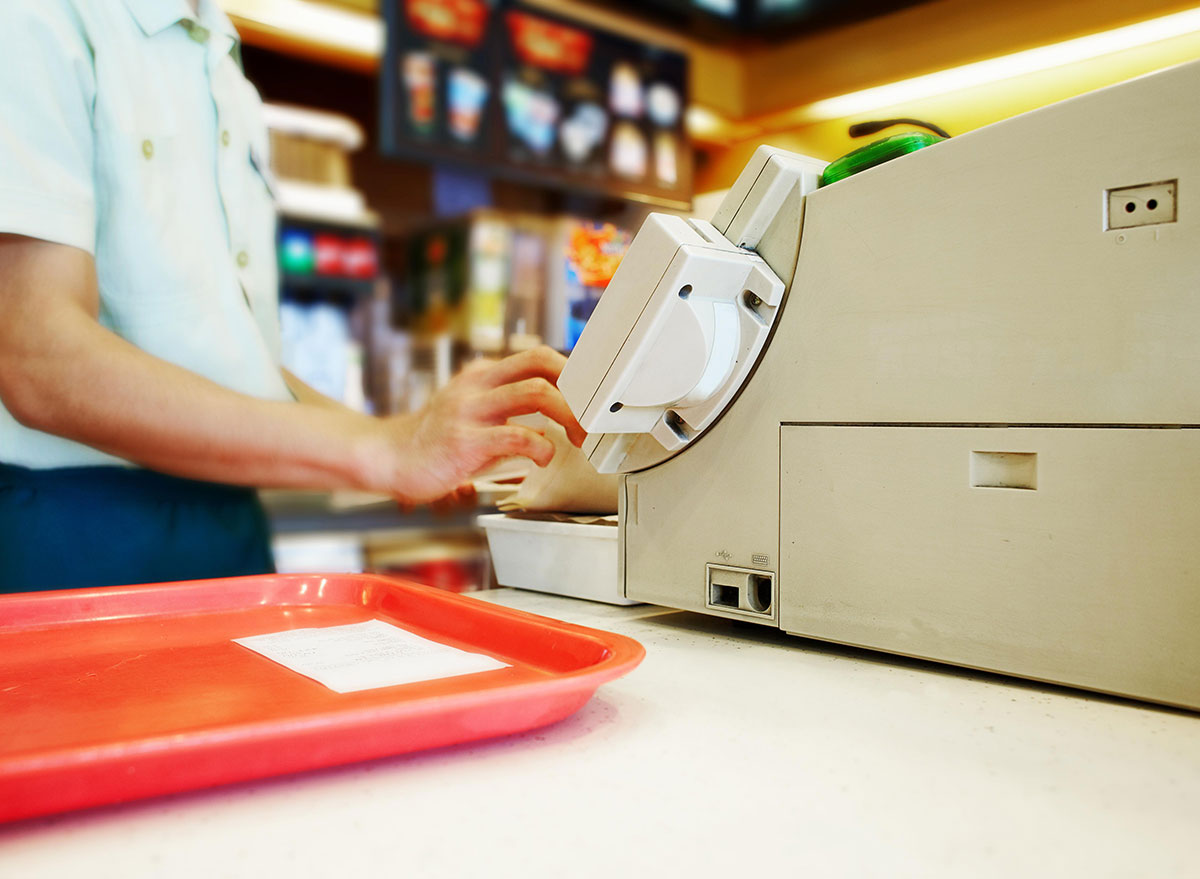 In order to keep the Chick-fil-A employees and customers as safe as possible, there will be plexiglass partitions between the registers and payment systems. So when you can place your order and pay for your food using the credit card readers without ever really coming into contact with those behind the register. This adds an extra layer of protection, especially for the employees who will be seeing tons of customers every day.
Hand sanitizer will be present.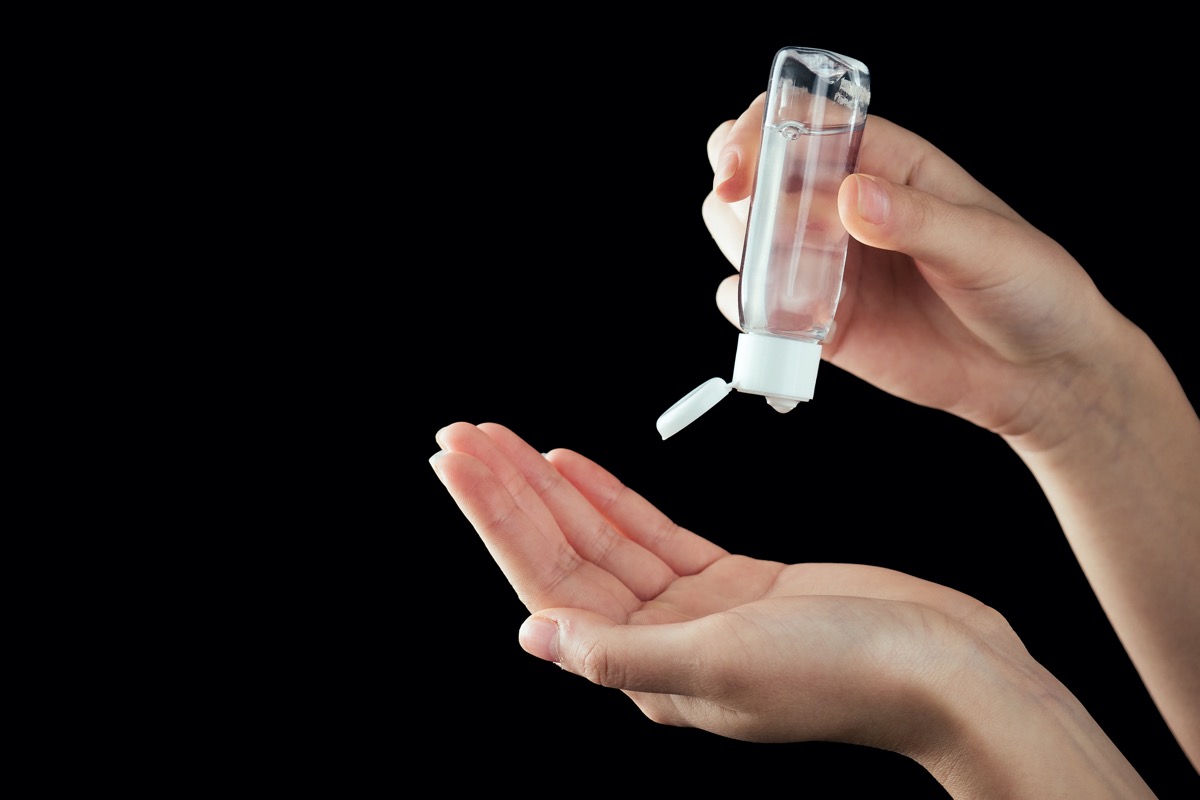 6254a4d1642c605c54bf1cab17d50f1e
If you happen to forget your hand sanitizer and want to clean your hands after stepping inside, having touched the door handles to get in, have no fear. Something new you'll get used to seeing at all Chick-fil-A locations moving forward are hand sanitizer stations for customers to use. And while this may be a welcome new addition, you might notice how certain items are long gone, like these things you'll never see in fast food restaurants ever again.
Contactless ordering will be practiced.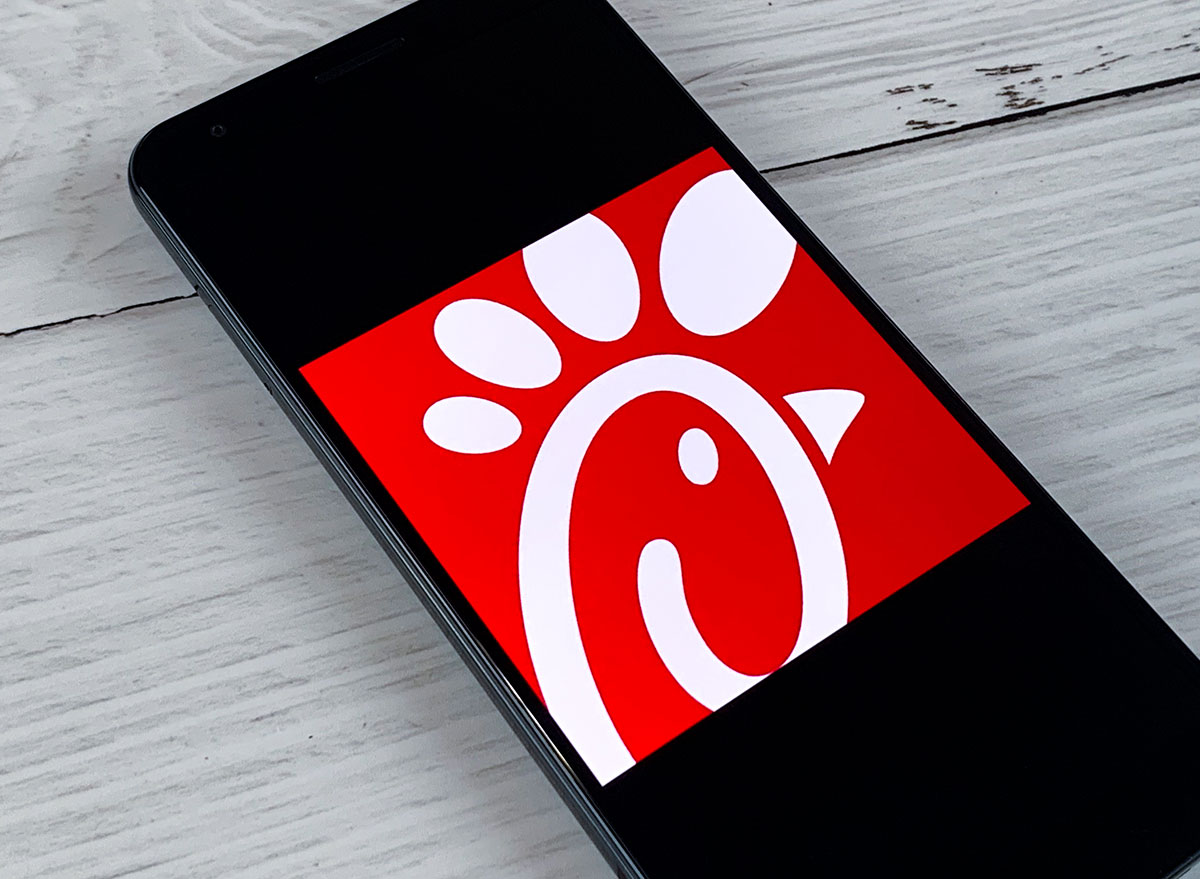 Contactless ordering will be provided, so if you want to fire up the Chick-fil-A app to place your order before arriving, that is encouraged. You can pay on the app too, so you can essentially just stop inside to get your food and leave. Simple as that!
Social distancing will be stressed.
Chick-fil-A is known for having long lines, but you're not going to see a ton of people standing on top of each other waiting to order those nuggets. Social distancing is still being enforced as customers wait in line. Keep an eye out for any signs in the restaurants that will help guide you.
Dining rooms and play areas are still closed.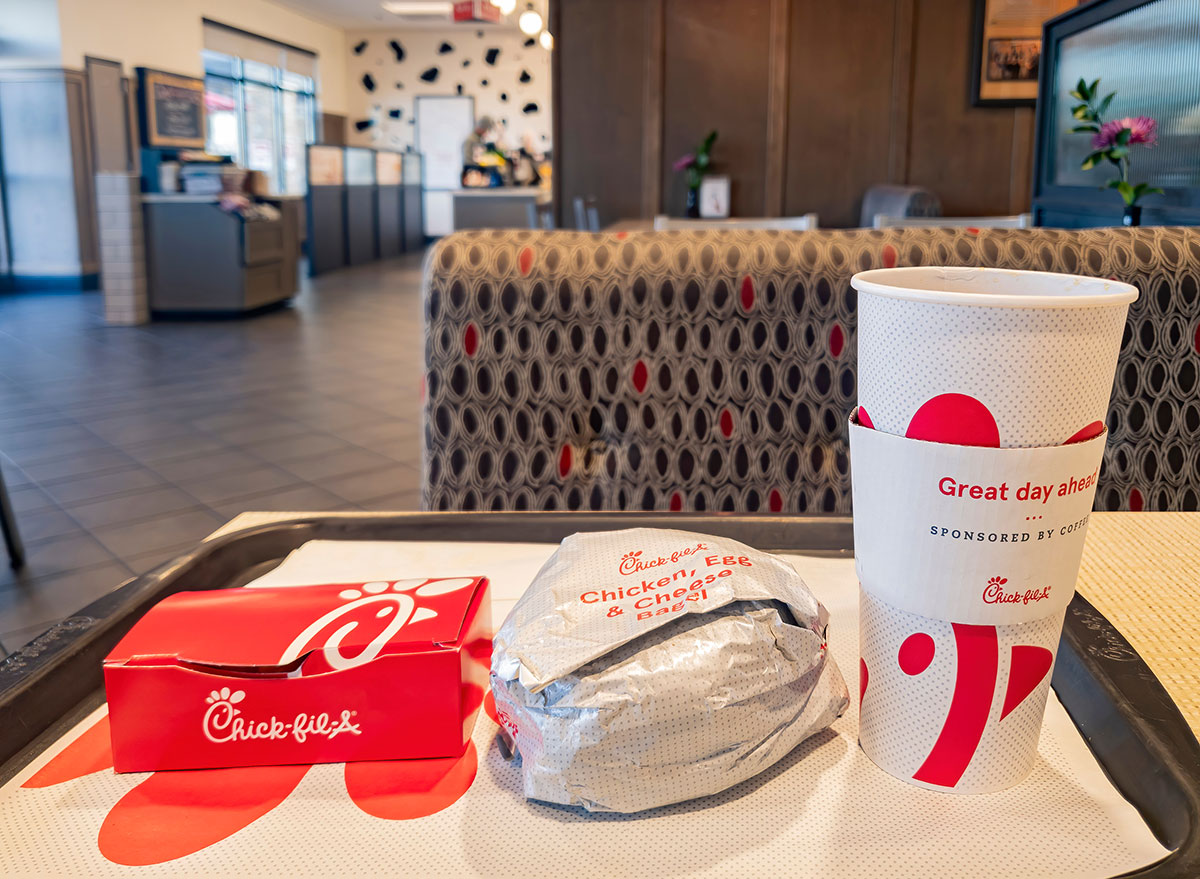 Unfortunately, you won't be able to sit and eat your meal inside any Chick-fil-A or have your kids hang out in the playground areas just yet. That is still closed to the public so for now, you can just order your meal and get it to go. The beloved chain is taking steps to ease its way back to normal, while keeping all of its loyal customers safe, and that's all we can ask for, right?
Jennifer Maldonado
Jennifer Maldonado is a senior editor at Eat This, Not That!, specializing in food and health content.
Read more about Jennifer