Chipotle Just Started Charging Extra For This Adored Menu Item
The tortillas aren't free anymore, but at least the upcharge is reasonable.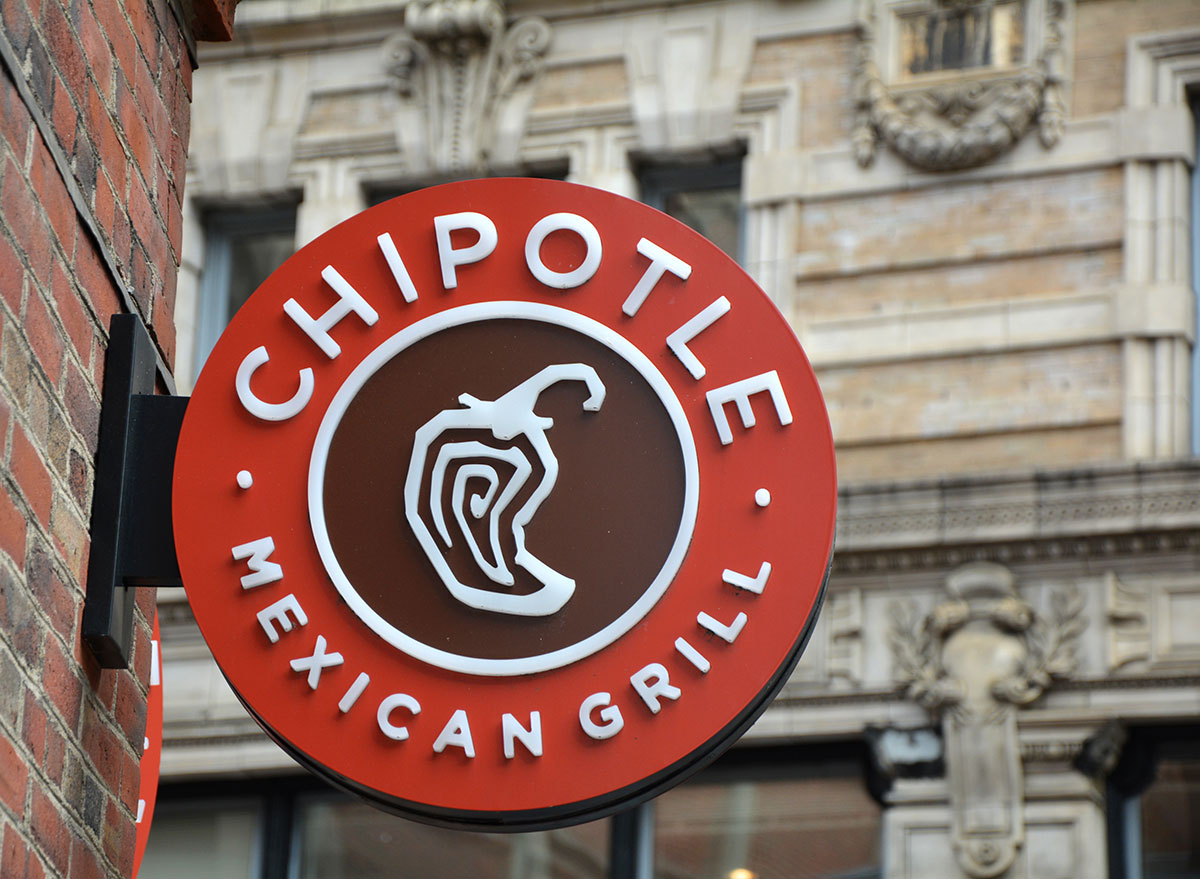 You can say farewell to the days when you could ask Chipotle for free extra tortillas with your burrito bowls, because Chipotle is officially charging for tortillas now. That means those extra burritos you were making from the bowl are going to cost you.
According to Eater, the upcharge is small—only $.25 per tortilla—but depending on how many you get, it could mean the difference between two extra burritos… and no extra burritos!
It's long been a popular Chipotle hack to order a burrito bowl with a tortilla or two (or four) on the side, because the burrito bowl portion size contains a lot more than a standard burrito would (… or should). With the cost difference, it meant a better deal to get the bowl with the free tortillas, giving you multiple burritos, plus some extra food for later. (Related: 8 Grocery Items That May Soon Be in Short Supply.)
The restaurant chain has caught on to the popular menu hack though, which means we now live in a world of Chipotle charging for tortillas on the side.
While Chipotle fans are certainly not amused by the extra charge for the tortillas, there is a little bit of comfort in them only being a quarter. It's less of a sting than the price of guacamole at the popular chain, though admittedly the tortillas are probably a cheaper item to make. This also might be a chance to cut back on some of the unhealthier options at Chipotle and strictly stick with the burrito bowl.6254a4d1642c605c54bf1cab17d50f1e
Depending on what your exact order is, though, chances are that you'll still save money, even with paying extra for a tortilla if you still want to go that route. If you order a burrito bowl and pack it to the brim with all the included ingredients and get two tortillas to make two burritos, it's still much cheaper than purchasing two actual burritos. They'll be a little smaller than two full-size burritos, which isn't necessarily a bad thing as far as your waistline is concerned.
And hey, this is better than having to say goodbye to yet another menu item at Chipotle, like these 7 Things You'll Never See at Chipotle Again.
For more restaurant news, make sure to sign up for our newsletter.
Hedy Phillips
Hedy is a freelance writer with years of experience covering buzzy food trends, wellness, and weight loss.
Read more about Hedy
More content from
Restaurants