The Surprising Snack Chrissy Teigen Feeds Her Kids
Chrissy captured her daughter Luna noshing on some interesting nummies.
Chrissy Teigen delivers when it comes to Instagram content. From adorable snapshots of her kids to beautiful pictures of recipes from her cookbook, Cravings, her account is chock-full of funny and delicious content, and that includes her Instagram stories.
Teigen's most recent Instagram story starred her daughter Luna munching away on what she declared to be her favorite snack. Well, behind cherries, but more on that soon.
So what is Luna's second favorite snack you may ask? Pork rinds.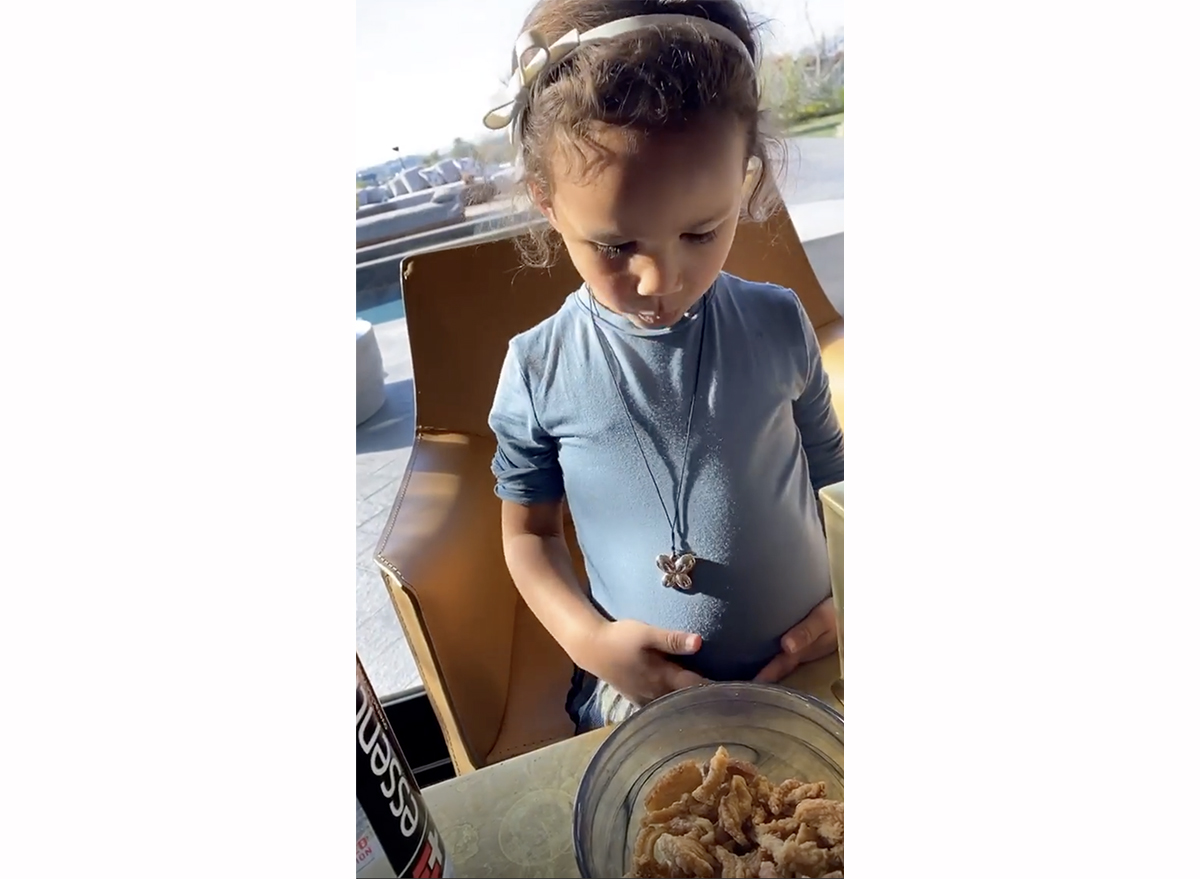 In this adorable four-part Instagram story, Teigen asks Luna, "What are you eating?" to which she responds, clearly unphased, "Pork rind." Teigen gleefully says, "Pork rinds! Our favorite snack in the whole world."6254a4d1642c605c54bf1cab17d50f1e
The mom-of-two wasn't kidding when she said "our favorite snack." Teigen loves her pork rinds too, which she's documented on social media before.
Luna quickly corrects her mother though, clarifying that her favorite snack is actually cherries. But from the looks of it, pork rinds are probably a close second—not exactly what we would envision being one of an almost four-year-old's favorite snacks, but we appreciate it!
Later in the video, Luna adorably says "Piglets is my most favorite snack." Teigen follows up and asks Luna if she actually meant to say, piglets. Luna, surprised by the question, claims she said pork rinds.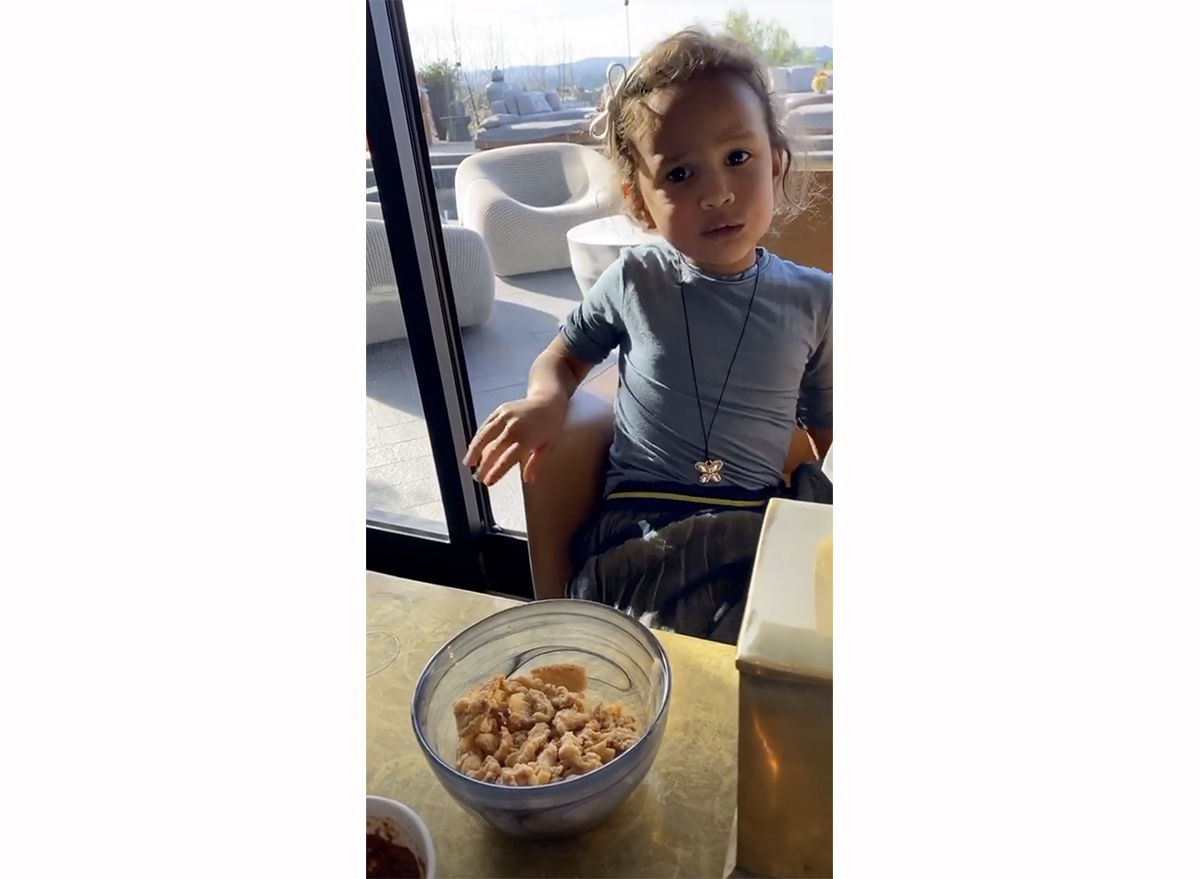 Piglets, pork rinds, potato, po-tah-toe, amiright? Luna may be onto something here, though. Pork rinds are actually a great snack for those who are following either the keto diet or a low-carb diet. We're personally a fan of KRAVE Pork Rinds, which just hit supermarket shelves nationwide last month.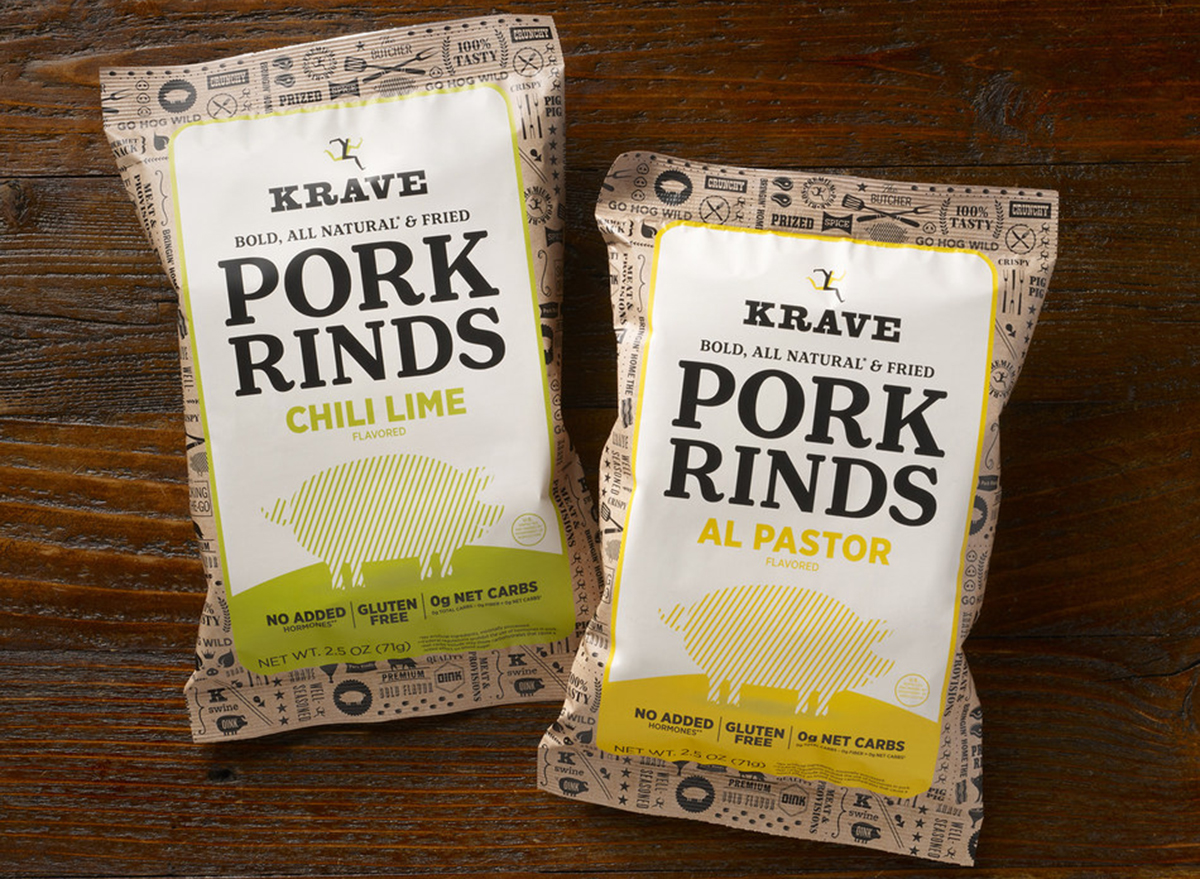 Per 1/2 ounce (14 g) of Al Pastor
: 70 calories, 4.5 g fat (1.5 g saturated fat, 0 g trans fat), 350 mg sodium, 0 g carbs (0 g fiber, 0 g sugar), 8 g protein
The pork used for this product is free of hormones and currently comes in two flavors—Chili Lime and Al Pastor—each of which go for the suggested retail price of $3.49 per bag.
Hats off to you, Teigen. Luna definitely has a more mature palate than most toddlers in the country. If you have a picky eater at home, consider reading 19 Recipes for Kids Who Are Picky Eaters.