This Beloved Celebrity is Releasing A New Cookbook
Cravings: Volume III? Sign us up!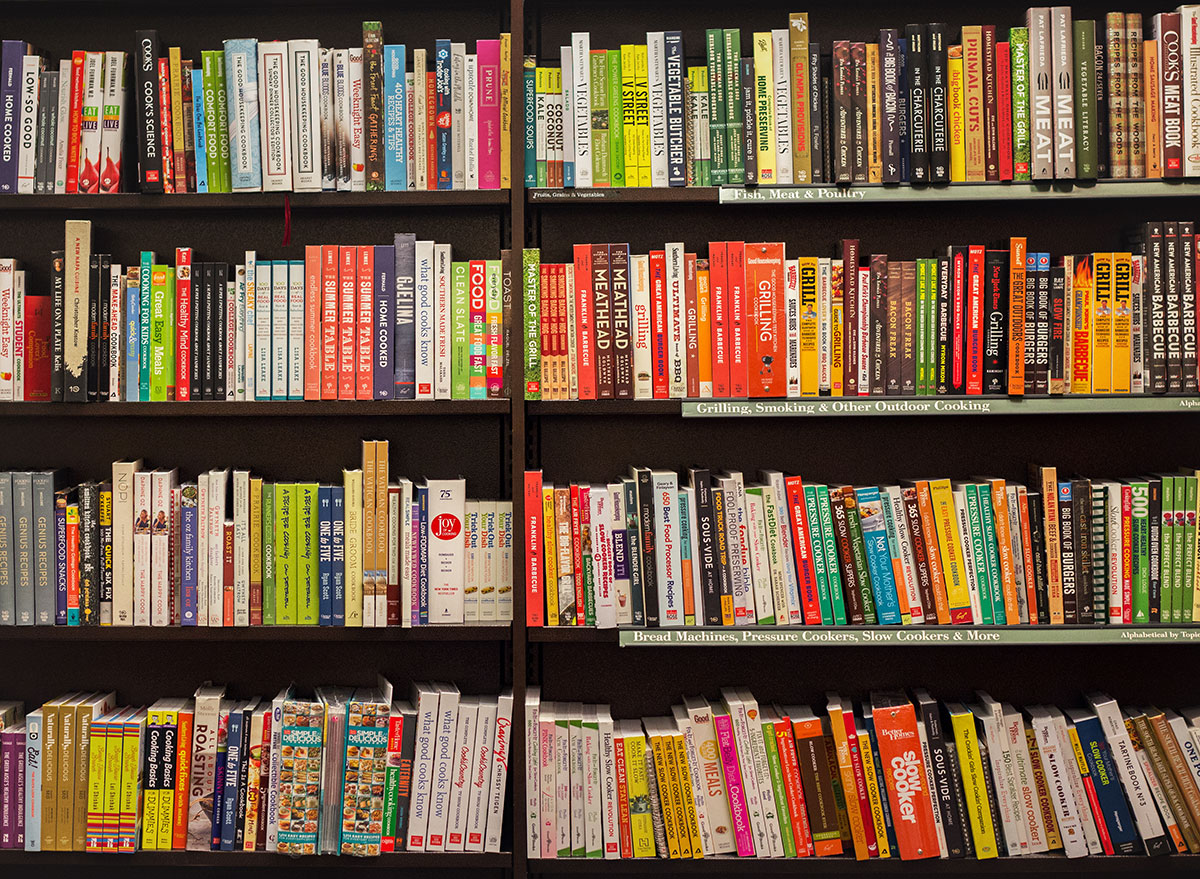 You may have been cooking at home significantly more than usual this year thanks to the coronavirus pandemic, but there are about to be more recipes to master thanks to Chrissy Teigen. The model, TV host, and cookbook author is working on her third book! She published Cravings: Recipes for All of the Food You Want to Eat in 2016. Cravings: Hungry For More, or simply Cravings 2, came out in September 2018.
She teased to the magazine Marie Claire earlier this month that Cravings 3 will be "how I eat now: brighter and healthier" and she is already having fun and doing away with any sort of food rules. (For more on cleaner cooking, here are the 21 Best Healthy Cooking Hacks of All Time.)
Teigen officially announced the news on Twitter, saying the Chrissy Teigen cookbook #3 is merely a Google Doc right now full of fresh ideas. She also mentions she is working with Adeena Sussman again, who collaborated on the first two books, as well. And the coolest part is that she wants our help!
In a separate tweet, she asks "What is a recipe you think EVERYONE should have in their home arsenal?" besides obvious choices like meatloaf, spaghetti and meatballs, and roasted chicken. Thousands of people have already responded, so maybe we'll see some of the suggestions soon.
Teigen thankfully teases what's to come from the next cookbook right off the bat, too. She says that while her first and second cookbooks lacked dessert recipes, this one won't disappoint sugar lovers.
Since she officially announced the next Chrissy Teigen cookbook, she has already been hard at work cooking up a batch of cookies she says made her whole family happy! And back in July, she shared a healthy snack recipe that includes avocado, sun-gold tomatoes, and fermented chili flakes. Put all three on a Mary's Gone cracker and you'll be satisfied until your next meal. If this recipe is anything like the ones in the next cookbook, we can't wait!
For more food news, sign up for our daily newsletter!
Amanda McDonald
Amanda has a master's degree in journalism from Northwestern University and a bachelor's degree in digital journalism from Loyola University Chicago.
Read more about Amanda
More content from
Healthy Eating