Trump Ally Survives COVID, Urges You to Wear Face Mask
A former Republican governor was in intensive care with COVID-19. Now he says he should've worn a mask.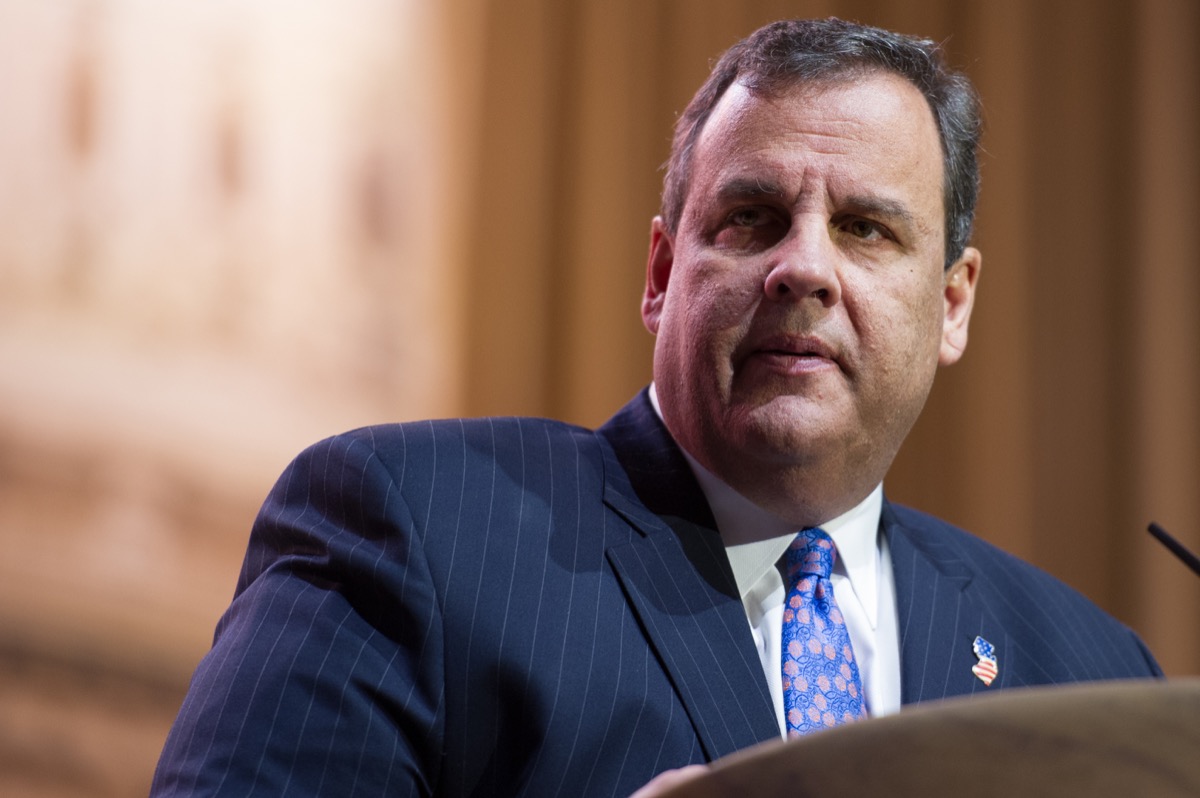 In a statement on Thursday night, former New Jersey Gov. Chris Christie said he had recovered from COVID-19 after seven days in intensive care and that he was "wrong" not to wear a face mask at the White House, which he visited during a period which is linked to at least 34 other coronavirus cases, including President Trump's.
Christie attended a ceremony for Supreme Court nominee Amy Coney Barrett at the White House on Sept. 26, which was held partly indoors and partly outdoors. Photos and video of the event show few attendees wearing masks or social distancing. The former governor then helped President Trump prepare for his first debate against former Vice President Joe Biden over subsequent days. Other people who participated in the debate prep—including Trump, former adviser Kellyanne Conway and current press secretary Kayleigh McEnany—tested positive the following week.
Health officials including Dr. Anthony Fauci have called the Barrett ceremony a "superspreader" event.6254a4d1642c605c54bf1cab17d50f1e
Christie was in ICU for 7 days
Christie is overweight and asthmatic, two conditions that are associated with worse COVID-19 outcomes. He entered a New Jersey hospital on Oct. 3 after testing positive for the virus, in what spokespeople said was a "precautionary measure." 
On Thursday, Christie said he has been in intensive care for seven days while battling COVID-19.
"Having had this virus, I can also assure those who have not had it of a few things. It is something to take very seriously," said Christie in the statement. "The ramifications are wildly random and potentially deadly. No one should be happy to get the virus and no one should be cavalier about being infected or infecting others."
"I was wrong."
He added: "I was wrong to not wear a mask at the Amy Coney Barrett announcement and I was wrong not to wear a mask at my multiple debate prep sessions with the President and the rest of the team. I hope that my experience shows my fellow citizens that you should follow CDC guidelines in public no matter where you are and wear a mask to protect yourself and others."
Christie's message stands in stark contrast to the president, who has made mask-wearing a political issue. Trump has criticized his Democratic opponent, former Vice President Joe Biden, for wearing face masks regularly. Mask-wearing at the White House was rarely seen before the president tested positive for COVID-19 himself.
For months, public health officials have said that consistent mask-wearing is key to slowing the spread of coronavirus.
Christie echoed that advice in his statement. "Every public official, regardless of party or position, should advocate for the American public to wear a mask in public, appropriately socially distance and to wash your hands frequently every day," he said, adding that "we should be reopening in every corner of this nation under these guidelines."
After being released from the hospital with his own COVID bout, Trump has resumed having in-person political rallies, where masks and social distancing are not required.
As for yourself, do everything you can to prevent getting—and spreading—COVID-19 in the first place: Mask, get tested if you think you have coronavirus, avoid crowds (and bars, and house parties), practice social distancing, only run essential errands, wash your hands regularly, disinfect frequently touched surfaces, and to get through this pandemic at your healthiest, don't miss these 35 Places You're Most Likely to Catch COVID.