7 Signs You Shouldn't Be Going to the Grocery Store
If you're experiencing any of these symptoms, skip the store and stay home.
With numerous restaurants shutting their doors and cities mandating "stay at home" policies, going to the grocery store and stockpiling is essential. But when is it the right time to go to the grocery store? Is it safe?
While coronavirus continues to spread, it's important to stay home unless essential, especially if you are feeling sick. So in order to determine if it's the best idea to head to the grocery store, here are a few coronavirus symptoms to watch out for before making the call. Remember, if you're experiencing any of your symptoms, the Center for Disease Control recommends you contact your doctor.
If you find yourself in a place where you can't go to the store, maybe have someone in your home do a food delivery service instead.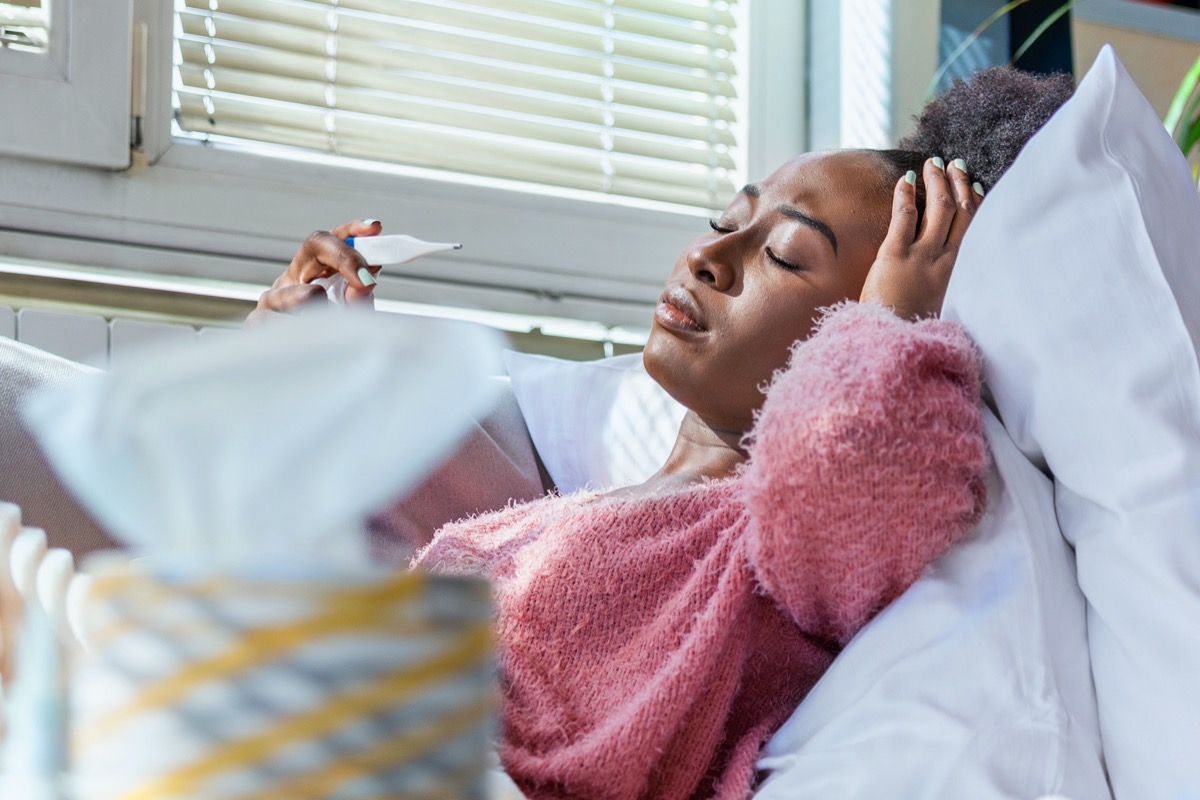 According to the CDC, fever is one of the common symptoms of coronavirus. If you are feeling feverish and find yourself with an abnormally high fever, you should stay home.
Coughing is another common symptom of the coronavirus. If you find yourself with a persistent cough, it's best that you put yourself in self-isolation—regardless if it's coronavirus or not.
If you have shortness of breath.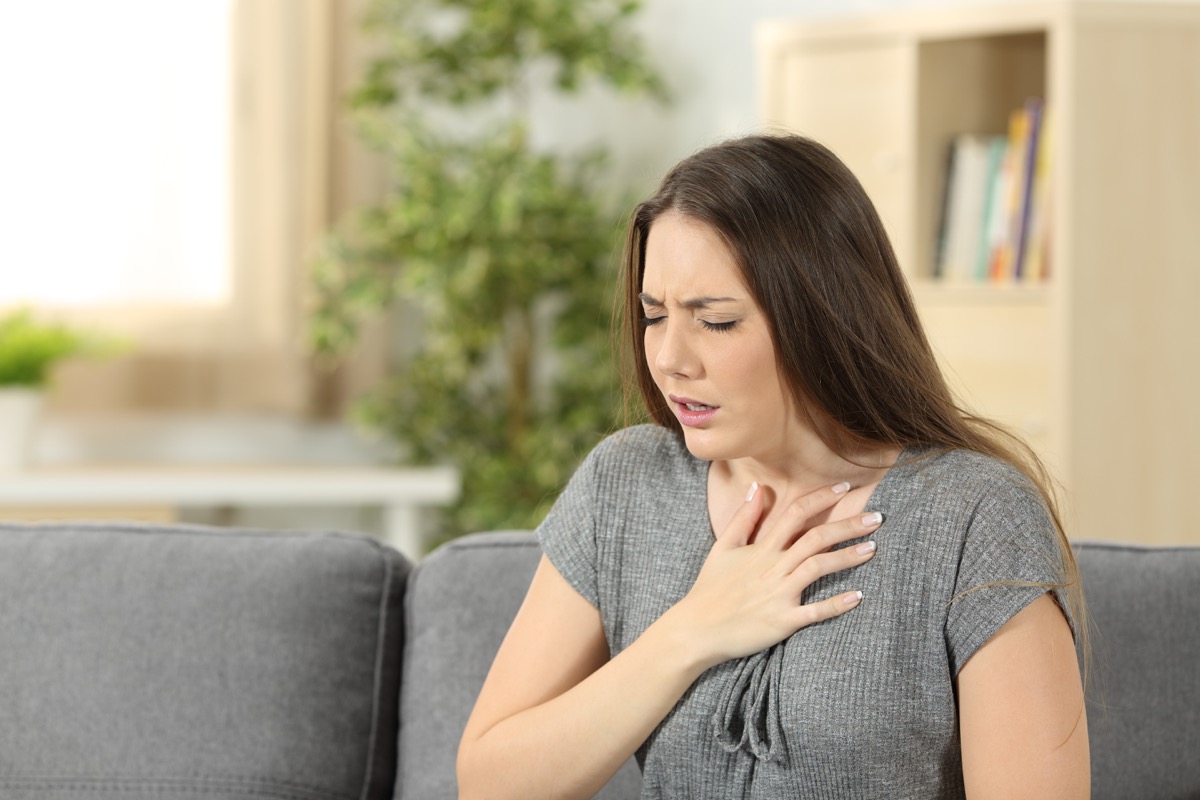 Along with the cough, coronavirus has been reported to create respiratory problems with anyone who has been infected. This includes shortness of breath, which is the third common symptom of COVID-19. However, if you have trouble breathing at all, this is considered one of the emergency warning signs of COVID-19 and will provide medical attention immediately.
If you have loss of senses.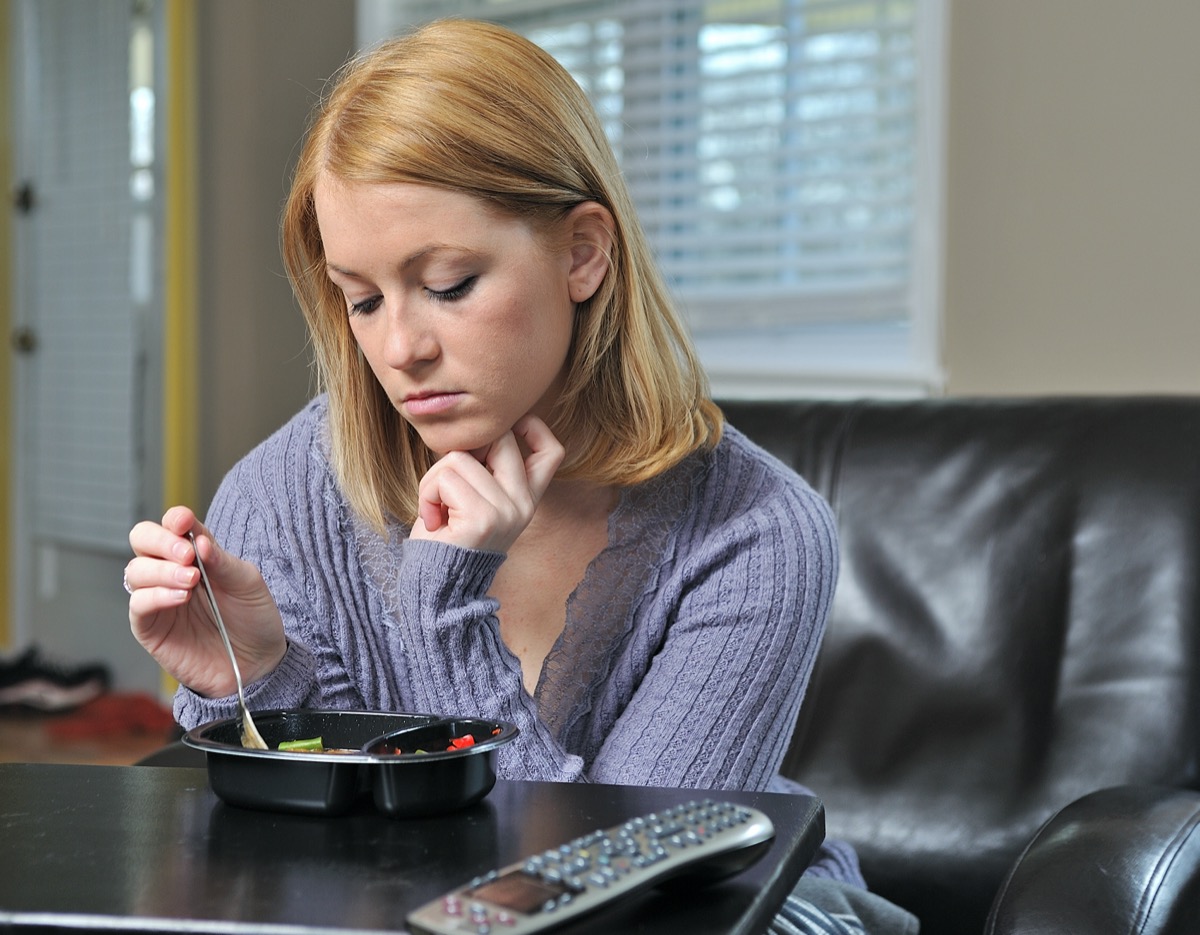 One of the most recent reported coronavirus symptoms is loss of smell and taste. The American Academy of Otolaryngology published a statement on Mar. 26 that anosmia and dysgeusia—a distortion of the senses of smell and taste—is a symptom of coronavirus.
If you have flu-like symptoms, including fatigue.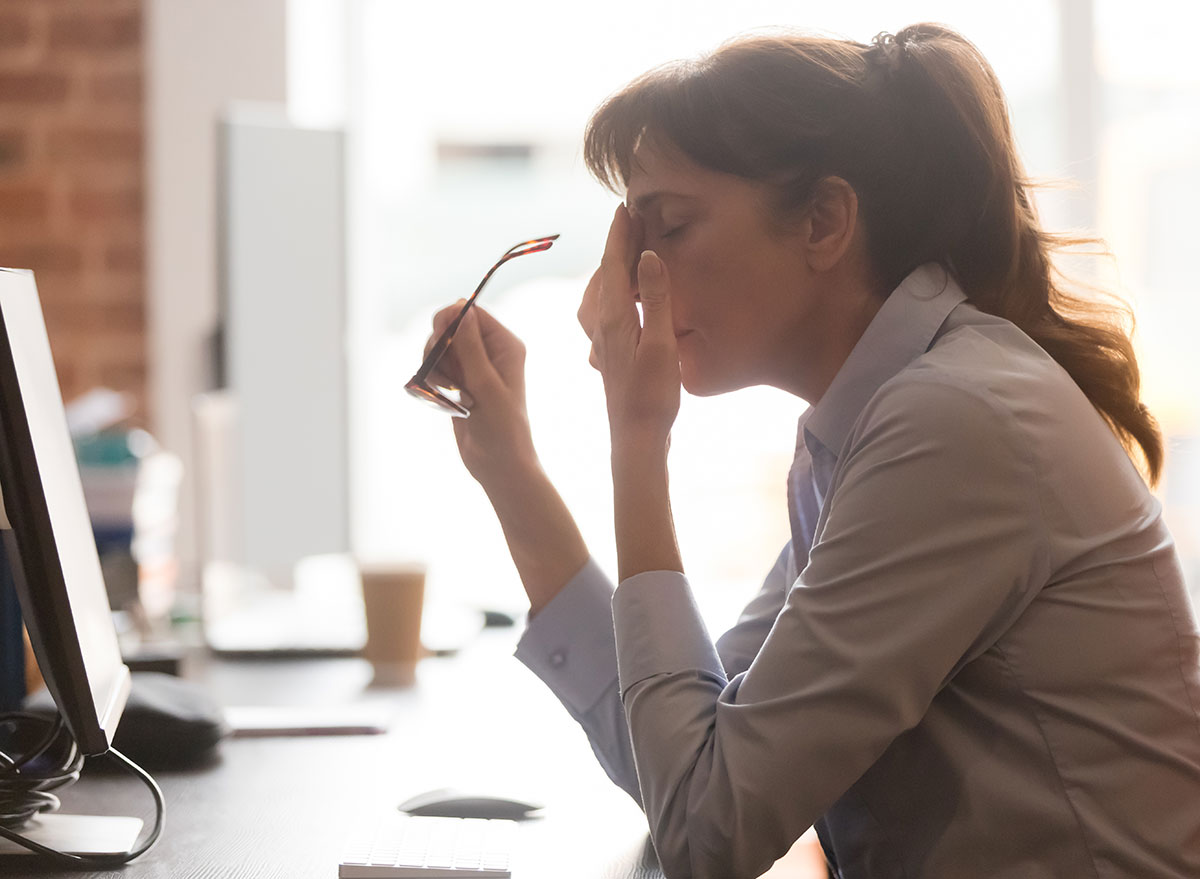 In an interview with Eat This, Not That! Dr. LaFarra Young, a pathologist at King's Daughters Medical Center, said "some older or immunosuppressed individuals may not present with a fever, instead presenting with other common symptoms such as sore throat, dry cough, or fatigue." If you're experiencing any flu-type symptoms, it's best to stay clear of the store where you will be around others who could also get sick.6254a4d1642c605c54bf1cab17d50f1e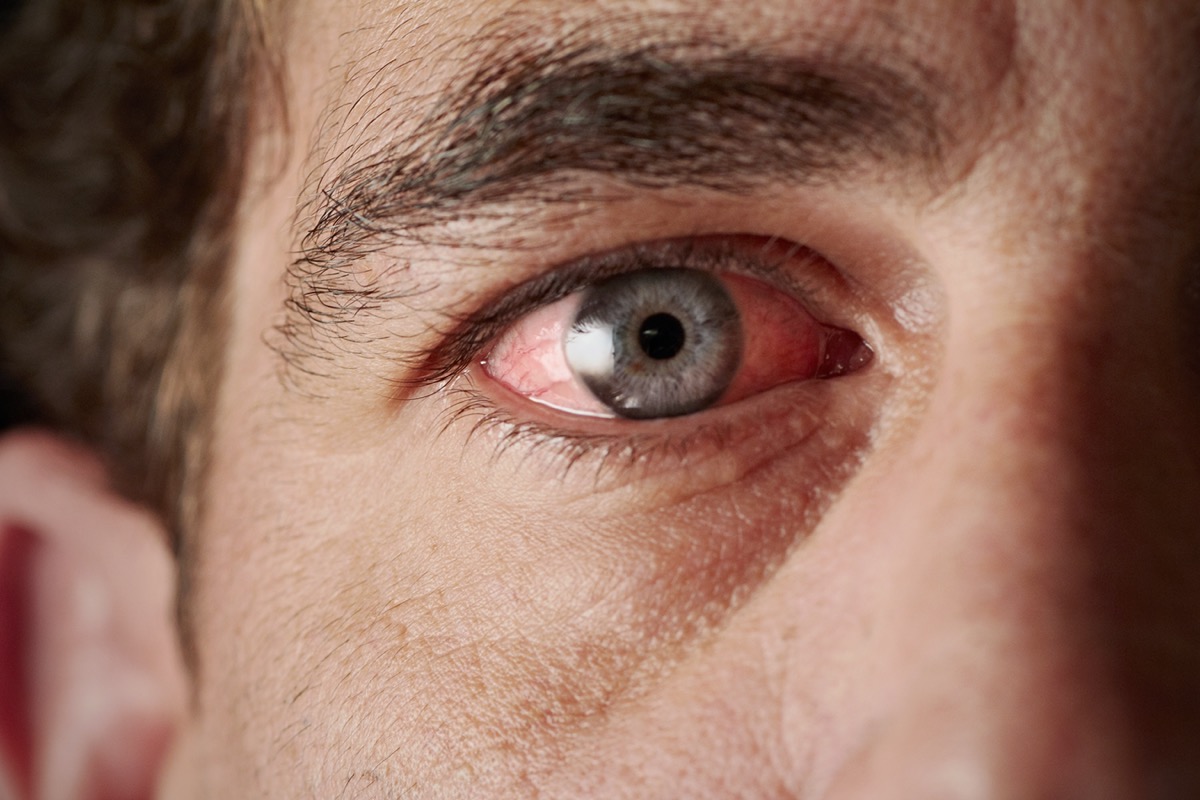 The American Academy of Ophthalmology reported on Mar. 26 that mild follicular conjunctivitis—also commonly known as pink eye—has been a common symptom of coronavirus. If you are experiencing symptoms of pink eye, along with any other flu-like symptoms like a fever, it's best to stay home.
If you are having chest pains.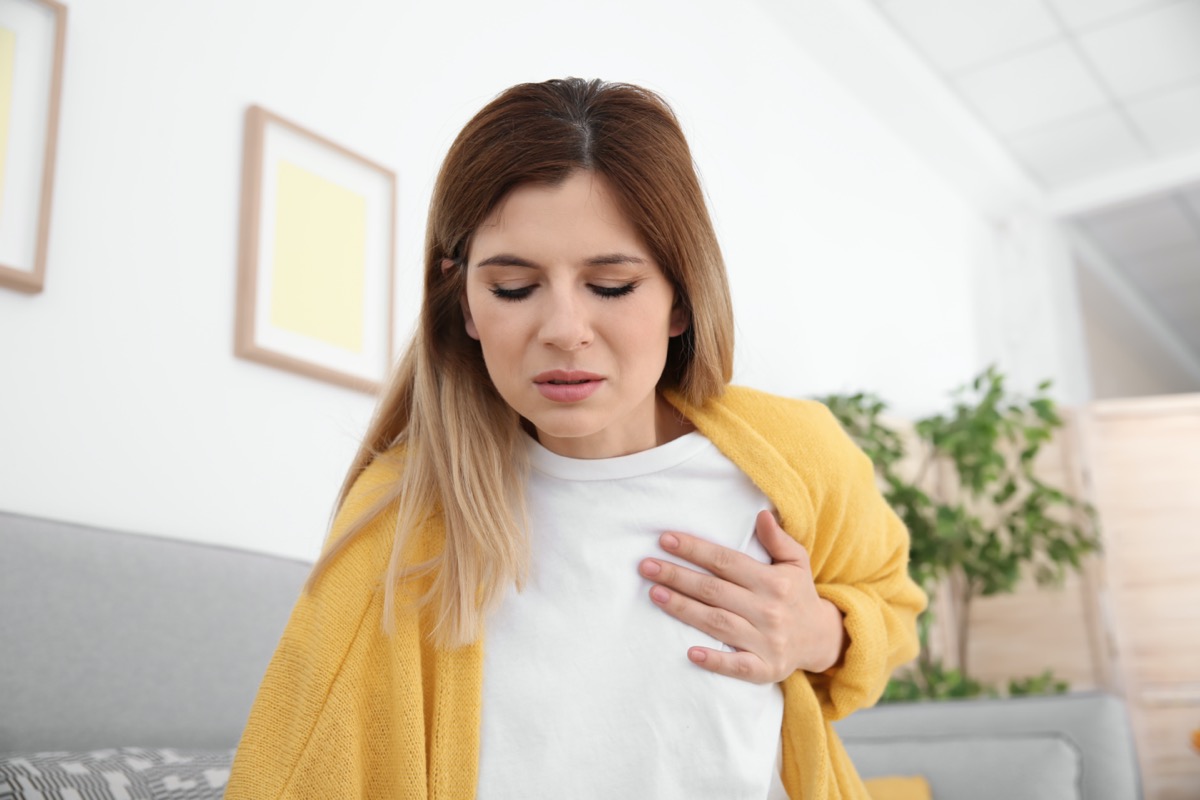 If you're experiencing chest pains along with these symptoms, not only should you stay away from the grocery store, but the American Association of Retired Persons (AARP) even states that it warrants an emergency department visit, no matter the illness in question. According to AARP, 14 percent of COVID-19 cases have reported chest pain and developed pneumonia, which is an inflammation of the lungs caused by infection.
Eat This, Not That!
Inspired by The New York Times best-selling book series, Eat This, Not That! is a brand that's comprised of an award-winning team of journalists and board-certified experts, doctors, nutritionists, chefs, personal trainers, and dietitians who work together to bring you accurate, timely, informative, and actionable content on food, nutrition, dieting, weight loss, health, wellness, and more.
Read more
More content from
Groceries