10 Life-Saving Coronavirus Facts Every Woman Should Know
This doctor has a warning for her fellow women: Read on.
Just a few months ago, you had your routine. Now, you're worried about your medical care. You're storing away food. And the men in your life are either too close—or too far away. COVID-19 has changed our lives in a way we could never have imagined—and it affects men and women in different ways. Here are the key things you need to know if you're a female—from a doctor who is one!
You Are Less Likely to Die From Coronavirus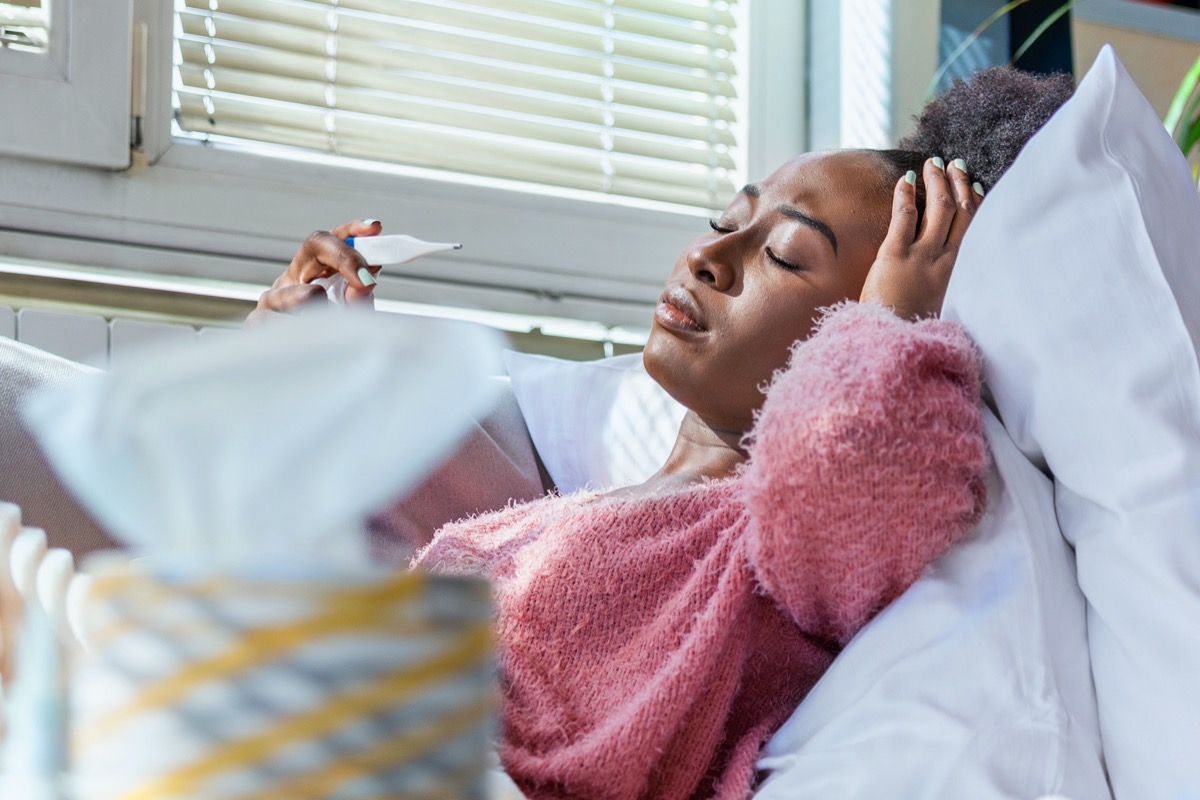 Although equal numbers of men and women appear to have been infected with COVID-19, women are less likely than men to die from the disease, states a recent report in the medical journal The Lancet. CDC data report a death rate for men of 2.8%, and 1.7% women. This may be because women, in general, have a better immune response due to their levels of estrogen. It may also be because much current data is derived from China, where men are much more likely than women to be overweight, diabetic and smoke.
Yet Menopause Makes You Susceptible to Infection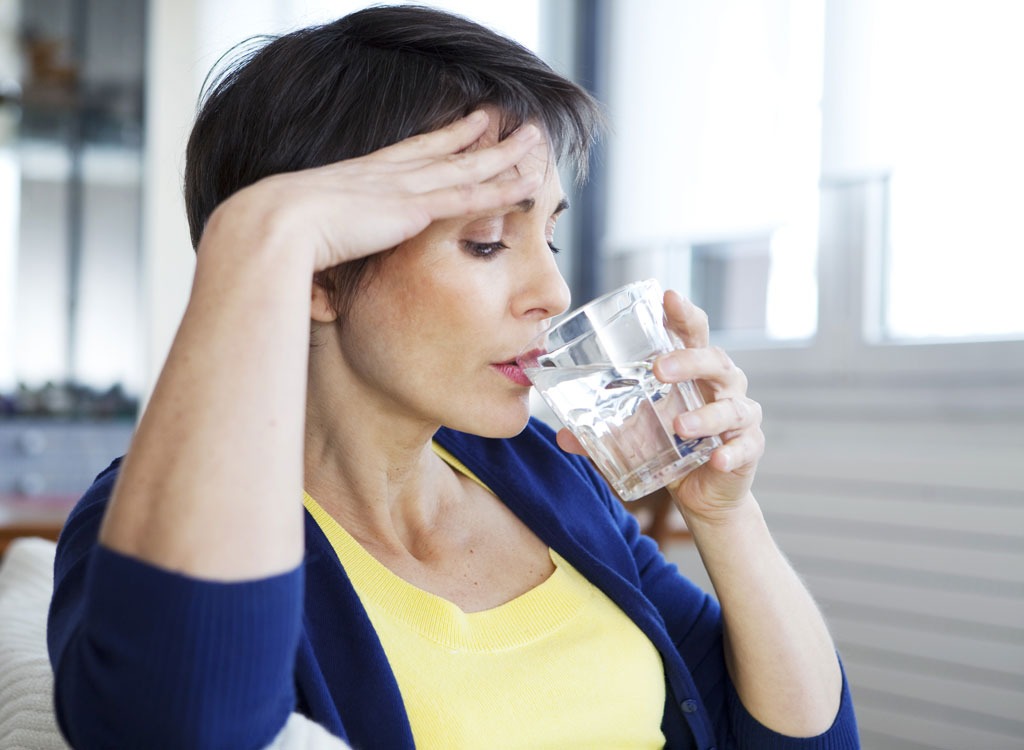 As women age, and pass through menopause, the loss of estrogen has a negative effect on immune function. Aging causes women to become more susceptible to infections and have a reduced response to infection and vaccination. Hormone replacement therapy may reverse this. In a 2016 American study, for example, postmenopausal women on HRT were shown to have a better immune response to the flu vaccine than postmenopausal women who were not. However, anyone at menopausal age or over need to be careful or else risk infection.
Certain Women Are More at Risk of Getting the Virus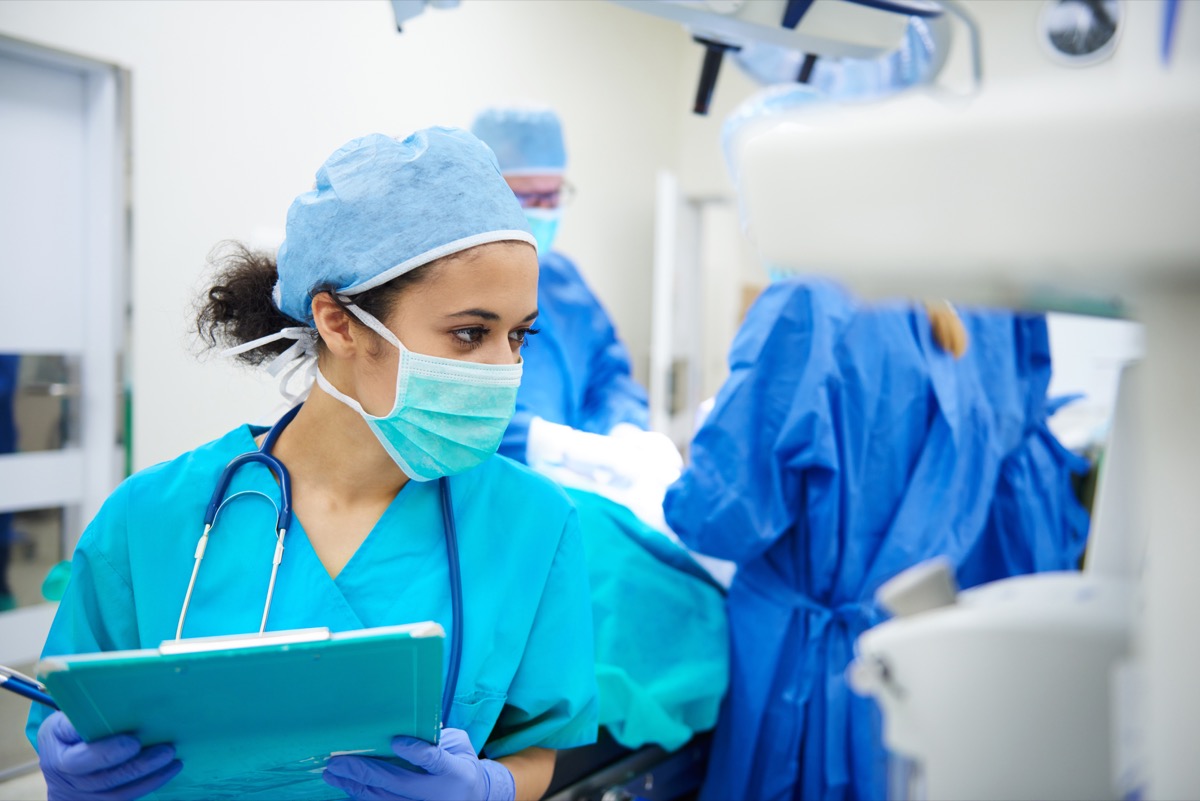 Across the world, there are far more female than male nursing, medical and healthcare workers, according to a 2019 WHO report. In America, 86% of nurses are female, and in Europe 84%. In Europe, 53% of doctors are female. In America, this is slightly less at 46%. WHO reported that in 104 countries, 70% of health and social care is provided by women. (They also earn 11% less than their male counterparts doing the same job!) This means far more women are being exposed to the coronavirus because of their occupation.
The Increasing Care Burden Often Falls on Women
Women already provide 76.2% unpaid hours of care work across the world—in Asia, this is 80%. This is a huge burden: looking after elderly relatives, children and family. Three times more women are in these roles than men. School closures due to COVID-19 will now put many women in an impossible position. Many are already unpaid or poorly paid, and the stress on women is now set to increase. Female healthcare workers and medical professionals are also struggling to find suitable childcare.
In addition, anyone with an early COVID-19 infection will need to be cared for at home with great diligence to prevent transmission. Cleaning, washing, disinfecting, nursing, keeping children occupied and out of the way, feeding the family and trying to look after yourselves—the stress on women during this crisis will be immense.
Let's Face It: We All Need to Clean More—And It Might Fall On You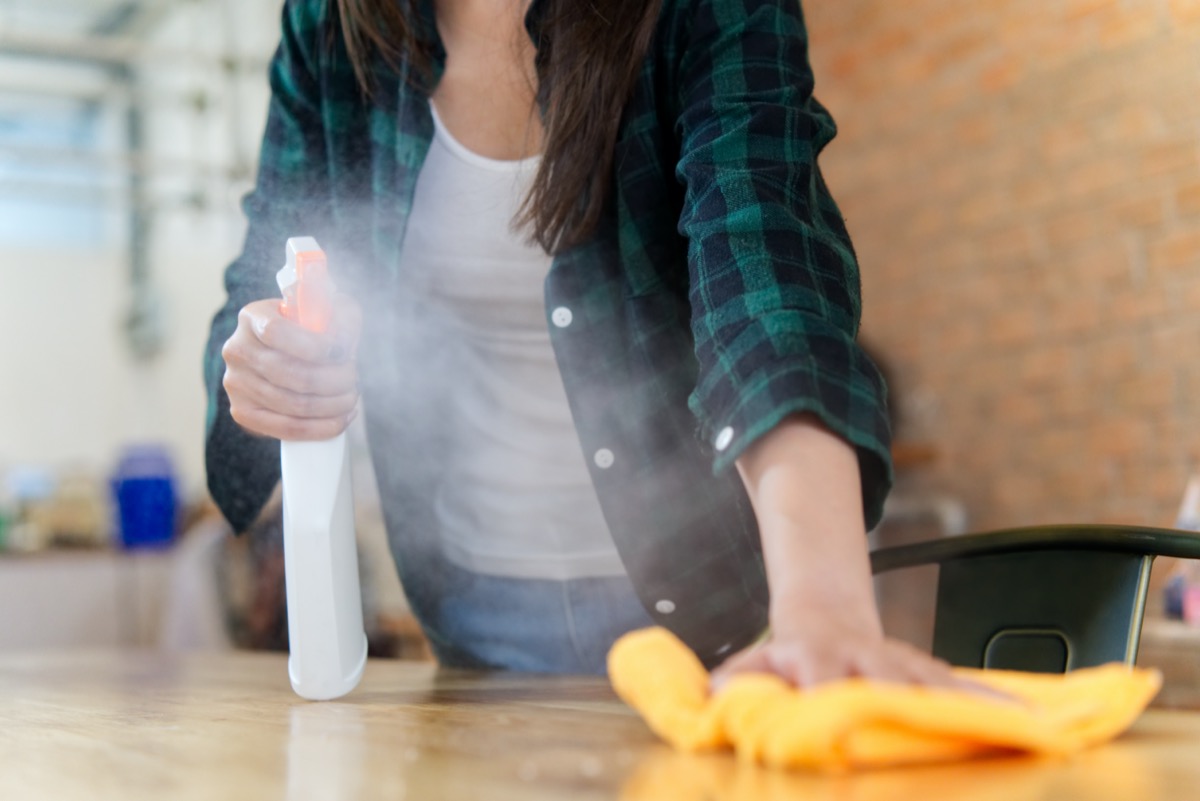 As women generally do the majority of the housework—I wish it weren't true, but it's a statistical fact, according to a report by Oxfam and the Institute for Women's Policy Research—you're going to now be the one who ensures the house is virus-free.
So You Might as Well Clean it Right
Leave your shoes by the front door.

Wash your hands throughout the day, especially if you have been out and have just arrived home, before you touch anything in the house.

Use the correct hand gels and disinfectant. To clean your house effectively requires the use of a cleaning solution containing  62-71% ethanol, 0.5% hydrogen peroxide or 0.1% sodium hypochlorite for 1 minute.

Use disposable gloves for cleaning and throw them away after use.

Clean door handles, light switches, windowsills, kettles, cutting boards, taps, banisters, table lamps, toys…anything that you touch regularly during the day. Get rid of clutter; tidy it away. It harbors germs and is just more to keep clean. 

Vacuum every day. Keep the floors clean. Bleach toilets. Clean the bath and shower. 

And if you live with a man, make him help out!
Women Need to Understand What Self-Isolation Really Means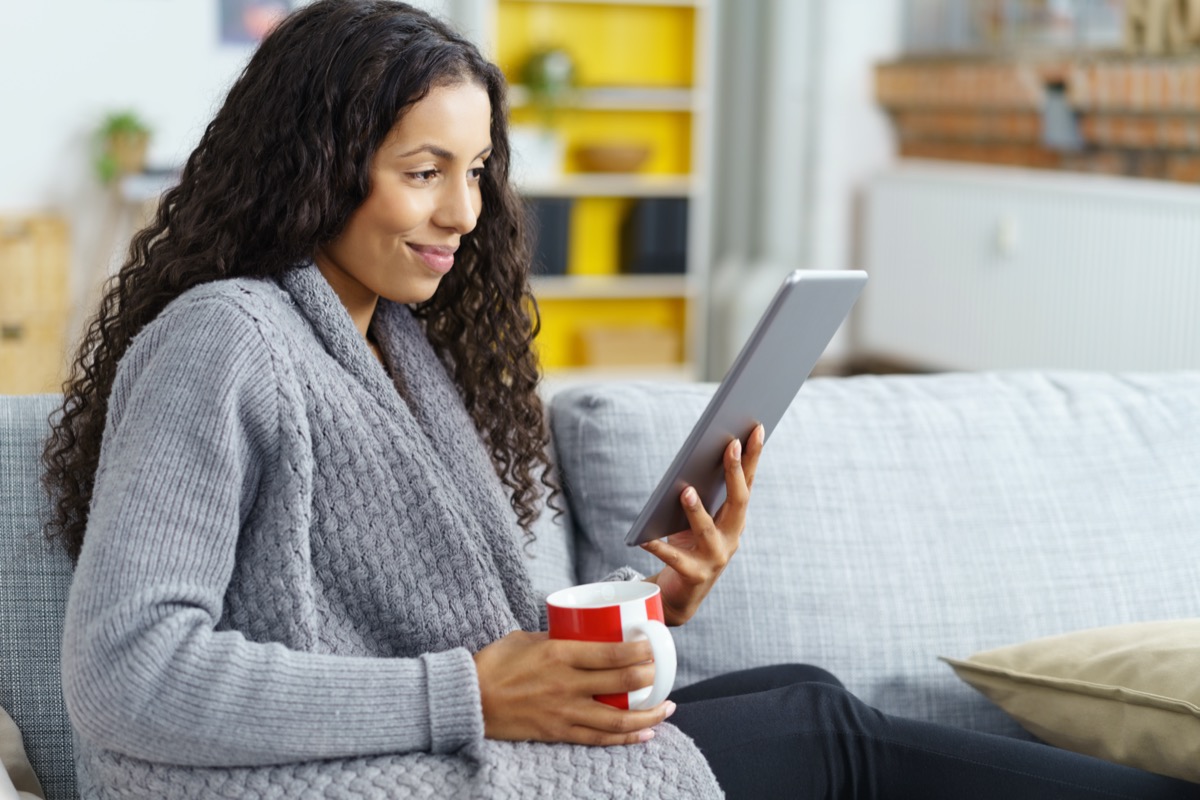 It often falls to the female in the house to dictate the goings-on of the household. From watching the news on TV, it seems many people have decided self-isolation is just an excuse not to go to work and have a holiday! This is absolutely not the case. Please take self-isolating seriously and help your family and other vulnerable people to stay safe.
Self-isolating—which we are all now being asked to do—means staying in our own home and not going out unless it's absolutely necessary. It means saying 'No' to visitors—not having neighbors in for coffee, or lunch, or a dinner party!

Yes, you can go for a walk—so long as you stay six feet away from anyone you pass. Avoid crowded places. Don't linger.

Yes, you can open the door and accept a home delivery. It may be necessary to go to the supermarket, but wash your hands before and after, and make trips as short and as infrequent as possible. 

You need to be creative now. WhatsApp Video is free, or Skype, for example, and you can arrange to catch up with friends like this for a video coffee or a glass of wine.
Be Aware of Your Risk Factors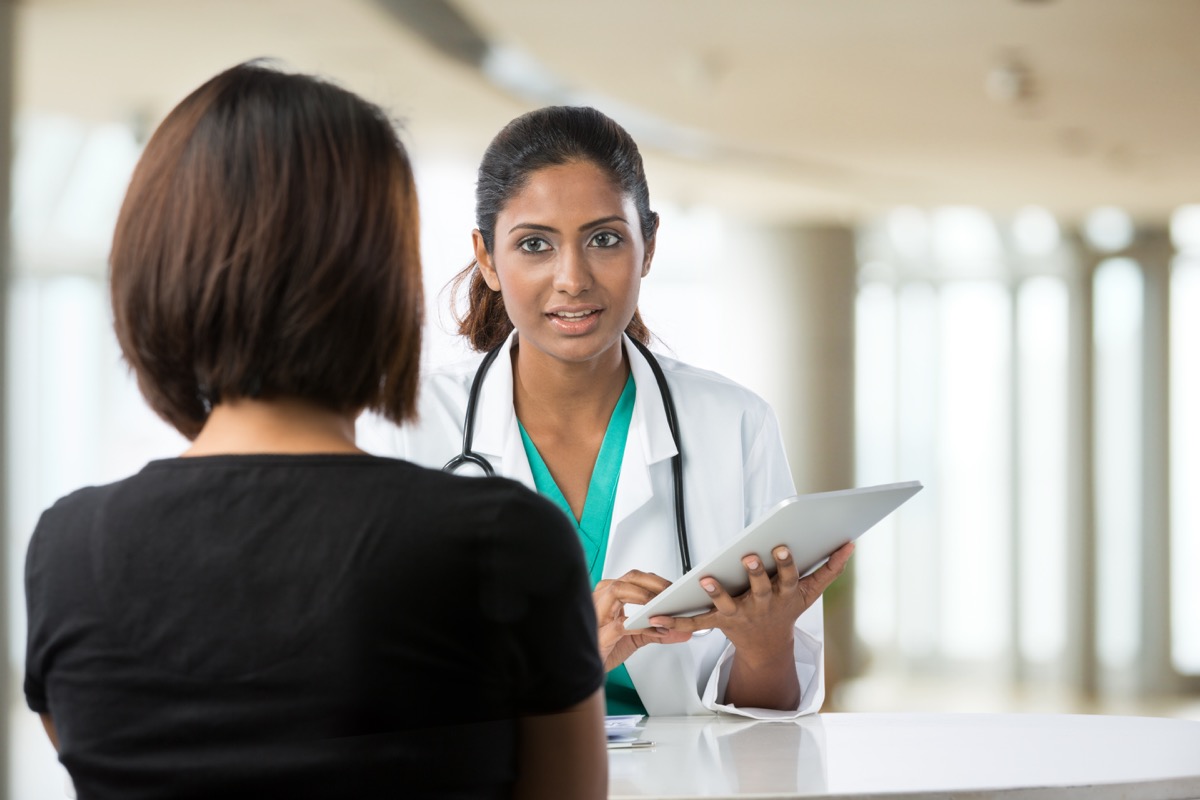 The first report from Wuhan after the COVID-19 outbreak showed that 48% of those who died had other chronic health conditions—most commonly high blood pressure, diabetes and coronary artery disease. These conditions affect both men and women.
When did you last have blood pressure checked? Are you taking any medication for your blood pressure? If so, are you taking it as directed? 

Have you been tested to make sure you don't have diabetes?

7 million Americans

have diabetes but are unaware they have it! Make sure you are not one of them!

Do you suffer from angina? Have you had a heart attack or a stroke? What more can you do to reduce your risks if you were to get COVID-19?
There is one condition common to all these medical conditions: obesity.  Obesity rates have risen by 70% in the USA since 1995! Obesity is the common denominator of all the above medical conditions.  It's easy to be in denial about your weight, but now is the time to take control.
You can use the self-isolation time period to find out all you can about your health, obesity, diet and health, and use this opportunity to turn things around.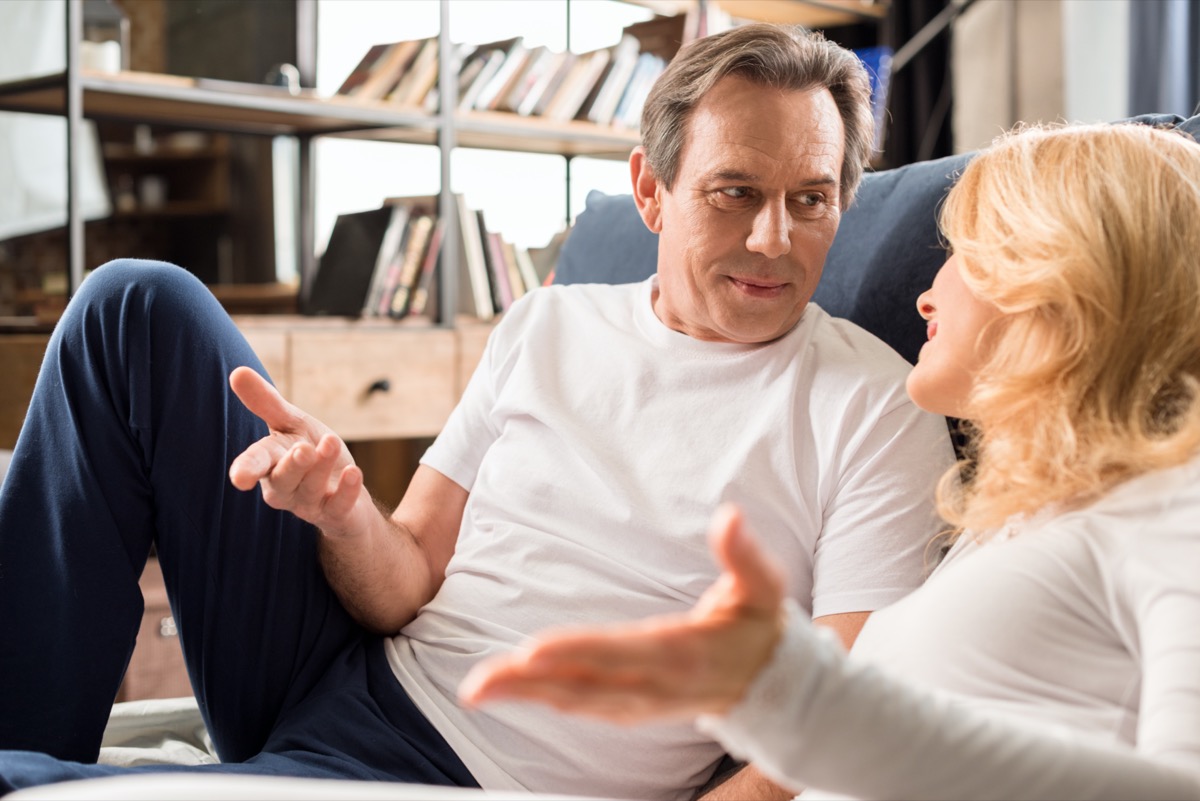 So you're about to spend 12 weeks—or more—cheek by jowl with this other person, 24/7, who is usually at work, at the ball game, or asleep in front of the TV. It's a recipe for disaster! (Word is the divorce rate is going up in China.) What can you do—both of you—to get through this amicably? Start with structure. "One of the things that I've been talking to people about — and it's pretty obvious — is the importance of structure and structures that switch things around," Couple's Therapy's Dr. Orna Guralnik told Vox. "You should have a structure where you know when a certain time unit begins and ends, even if it's a completely artificial thing like doing some reading between 2 pm and 4 pm today and then going on a bike ride, or then watching TV, or then playing with the cat."
Think Ahead About Your Contraception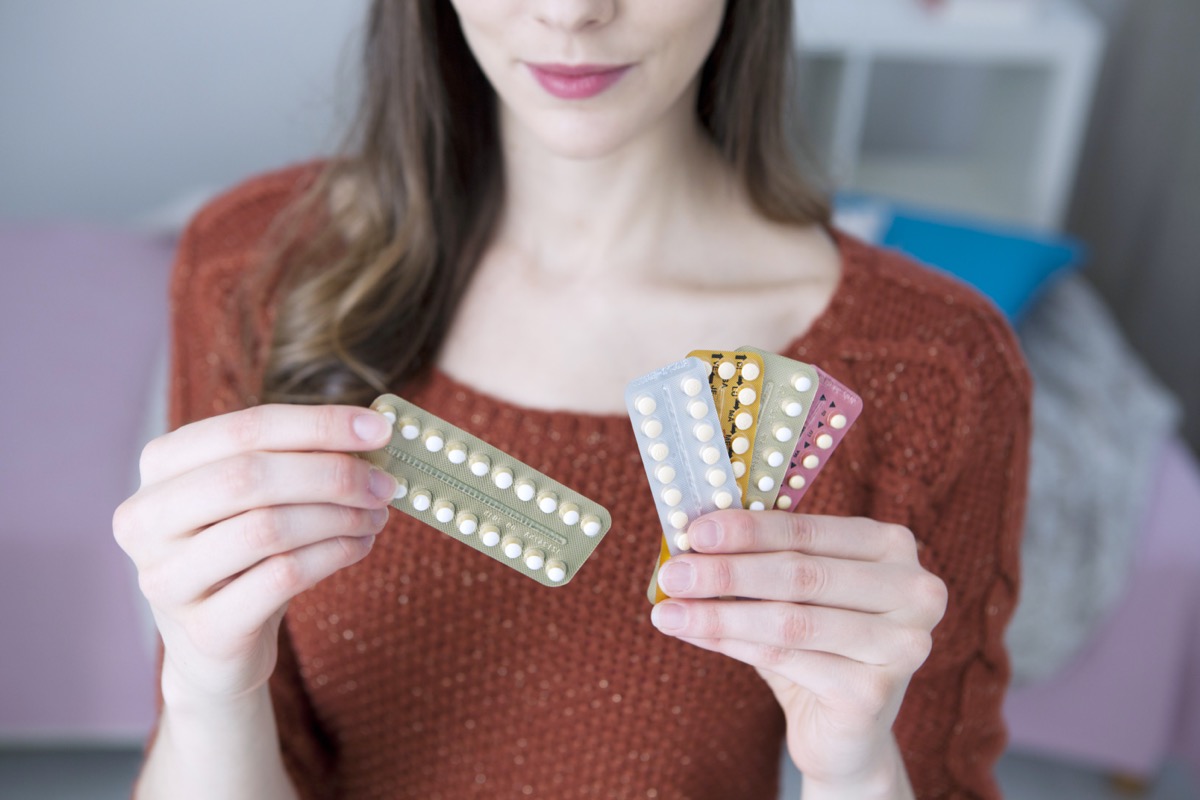 Many women report difficulties getting hold of contraception in the face of the COVID-19 pandemic. No doubt for many women, an unplanned pregnancy during the next few months would be a catastrophe. Many clinics have closed, stocks are in short supply. Although people were advised to stock up in advance with medicines, this has not been allowed with contraception, which is only prescribed for a fixed number of months. 
There has also been a shortage of availability of some types of contraception even before the current issue of self-isolation. Try and think ahead. Remember you can purchase a range of contraceptive pills online. Always choose a trusted site.
Final Thoughts for Us Women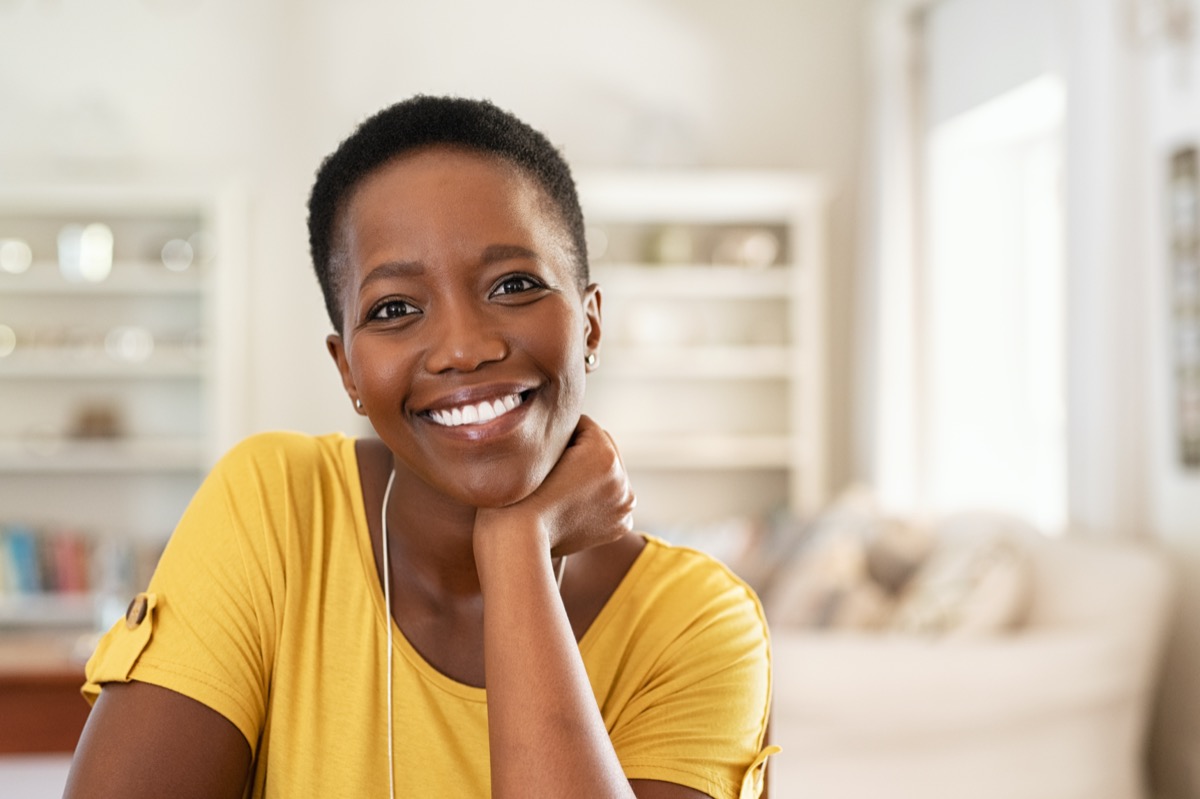 So, ladies, now it's time to delegate within the family. Take control of what's happening in your home. Help everyone to understand what self-isolation really means. And in the midst of all this, think about your overall health, your contraceptive and menopause care, and take stock. These next few months are a great opportunity to pull together as a family and for you all to come out of it even healthier, happier and stronger.
Dr. Deborah Lee is a medical writer at Dr Fox Online Pharmacy.
And to get through this pandemic at your healthiest, don't miss these 17 Coronavirus Mistakes You Don't Know You're Making.
Dr. Deborah Lee is a health and medical writer with an emphasis on women's health.
Read more