Hot Dogs, Oat Milk, Beans: The Most In-Demand Groceries During Coronavirus
A new report reveals which items are flying off shelves faster than others.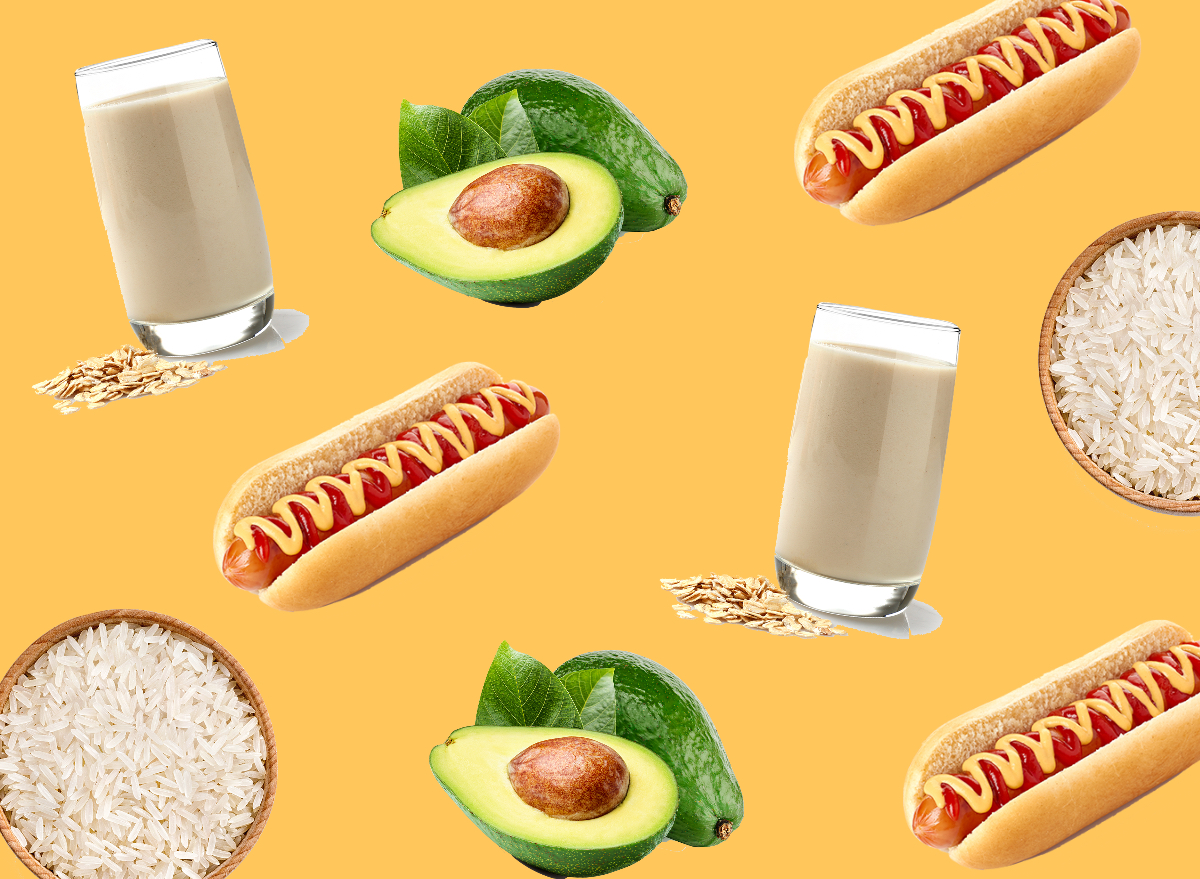 The only thing spreading less frequently than COVID-19 seems to be social media photos of empty grocery store shelves. WE GET IT. People are panic buying for fear that the looming coronavirus will cause massive food—and toilet paper—shortages.
But, a New York Times article offers a much more calm and reassuring report, title "There is Plenty of Food in the Country." It goes into interesting and revealing details about which food products are selling best amid coronavirus concerns.
Yes, there are predictable dry good foods like rice, beans, and pasta. Water and protein-rich peanut butter also make sense. But, did anyone really foresee a 40 percent growth in oat milk sales? (Investors in the oat milk industry probably did.)
The article reports on a recent run on hot dogs:
"Orders for hot dogs at Walmart and Costco increased by as much as 300 percent, meat suppliers say. In response, some hot dog plants have added Saturday and Sunday shifts and have started shipping packages they were storing for Memorial Day cookouts. And hot dog makers say they have a year's supply of spices like garlic."6254a4d1642c605c54bf1cab17d50f1e
The report goes on to say that "shoppers can most likely expect to see empty shelves intermittently, as the nation's network of food producers, distributors and retailers are stretched as never before."
That said, food suppliers are prepared to supply consumers regardless of how aggressively we stock up. (The same cannot be said, however, for food banks and systems supplying food for those in need.)
The article explains how production lines are keeping up with inventory:
"'There is food being produced. There is food in warehouses,' said Julie Anna Potts, chief executive of the North American Meat Institute, a trade group for beef, pork and turkey packers and producers. 'There is plenty of food in the country.'

'Our stores are getting stocked every day,' Ron Vachris, chief operating officer of Costco, said in an interview on Saturday. 'Transportation is functioning, our suppliers are working around the clock and the flow of goods is strong.'"
The potential shortage of one or two items is being made up by the canceling of some outings.  "The food is there. It's just going into different spots," Chief executive of FreshDirect David McInerney tells the NY Times. "Cruise ships are not using up all of the avocados. We have a giant surge of avocados."
So…no need to panic! Avocados, oat milk, and hot dogs should be on your grocery shelves soon. Buy only what you need, leaving some for others, and we should all be fine.