Your Coronavirus Risk Jumps If You Have This, Reveals Massive Study
It all comes down to four key factors.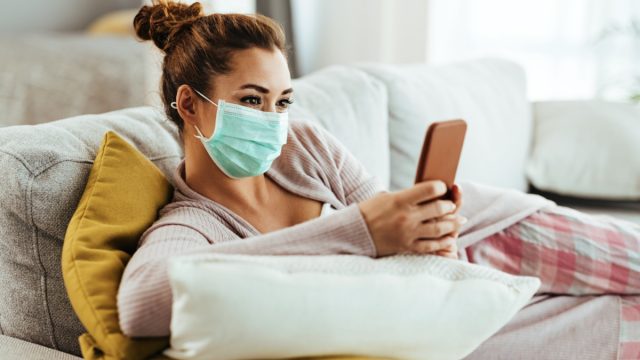 Why do some people who are infected with coronavirus suffer severe symptoms, sometimes resulting in death, while others don't experience as much as a dry cough, fever, or shortness of breath? According to a large new study, conducted over a period of 2.5 months, involving more than 20,000 patients in the UK across 208 hospitals, published in The BMJ, it all boils down to four main risk factors.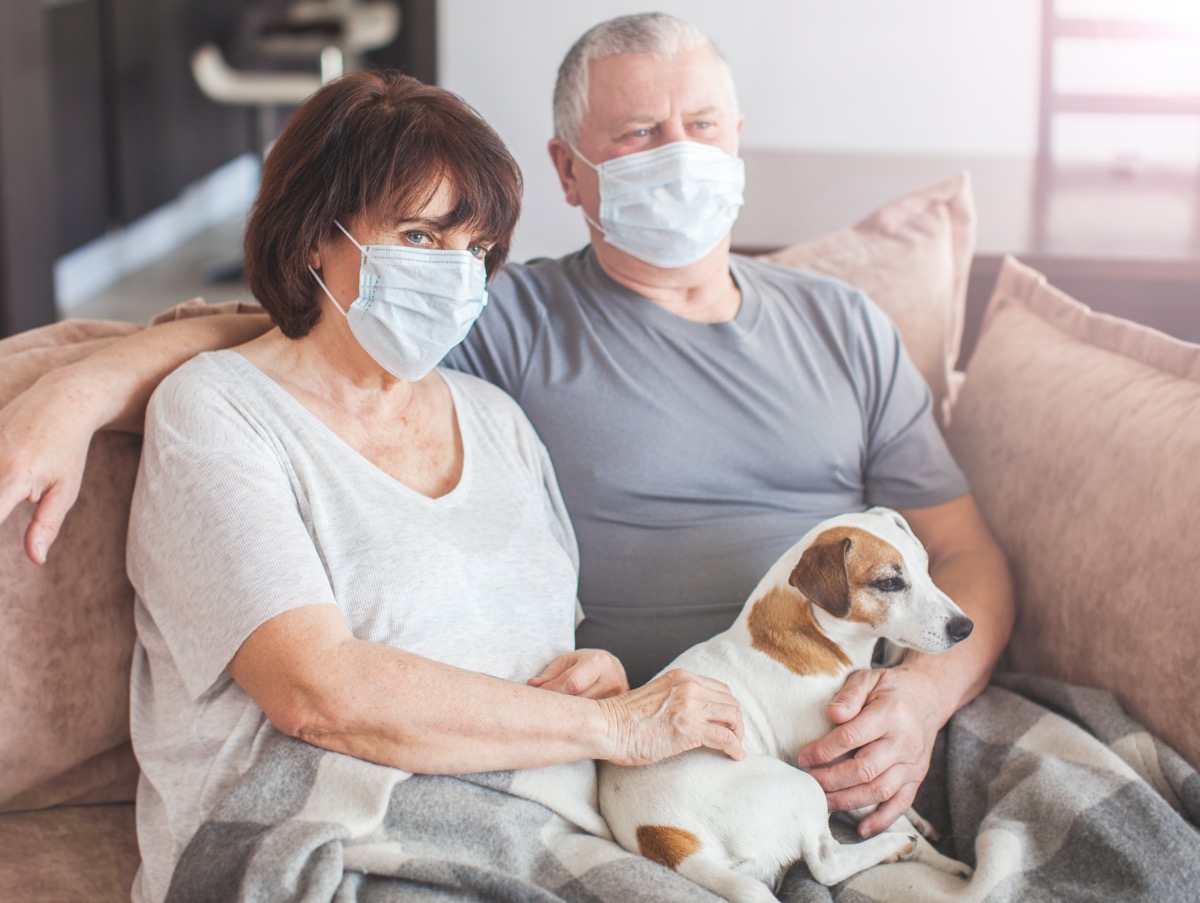 The older you are, the more likely you are to become extremely sick with coronavirus. Over the duration of the study, researchers found that the risk of death increases in the over 50s, with the median age of patients admitted to the hospital with COVID-19 being 73. The middle 50 percent (interquartile range) was 58-82. The median age of death in the hospital was 80. Additionally, the length of stay in the hospital increased with age.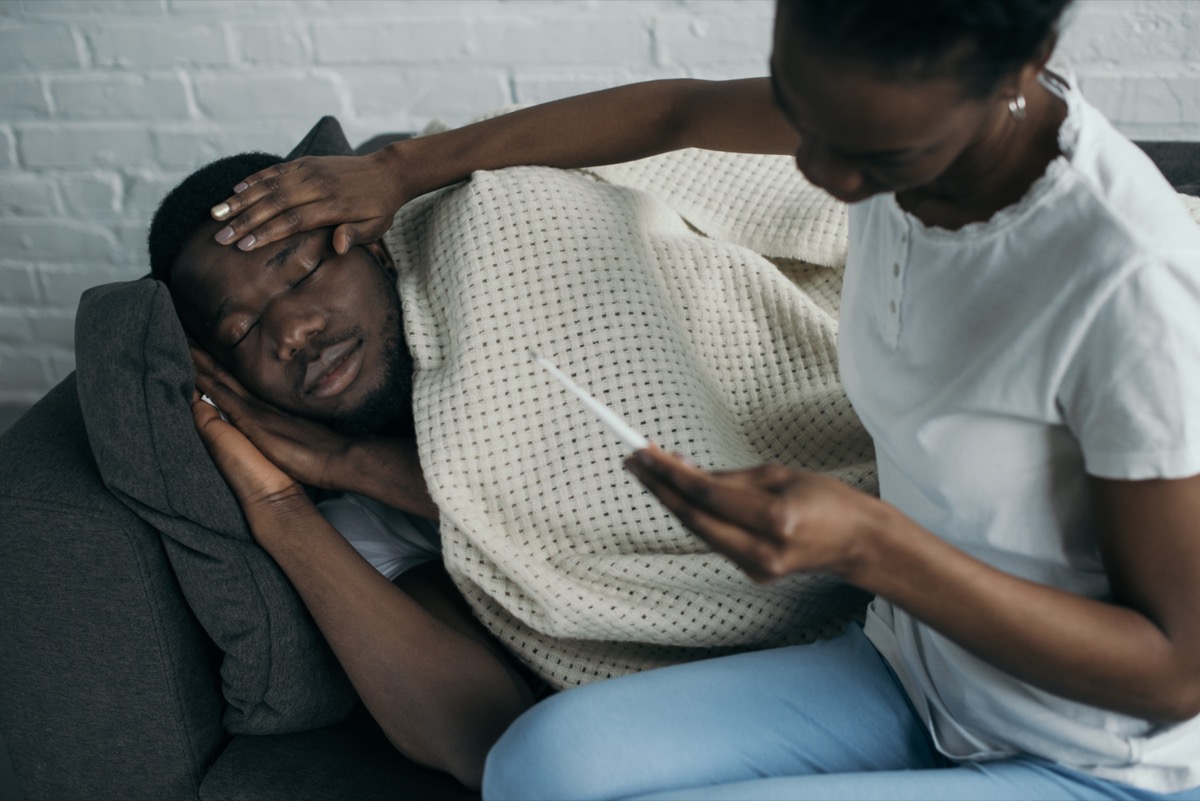 Men are more likely to get severely ill with COVID-19 and, in turn, die. The study found that 60% of coronavirus patients were men. Another recent study published in Frontiers in Public Health found that while men and women have the same prevalence when it comes to contracting the virus, men with COVID-19 are more at risk for worse outcomes and death, independent of age.
Your Underlying Illness/Pre-Existing Conditions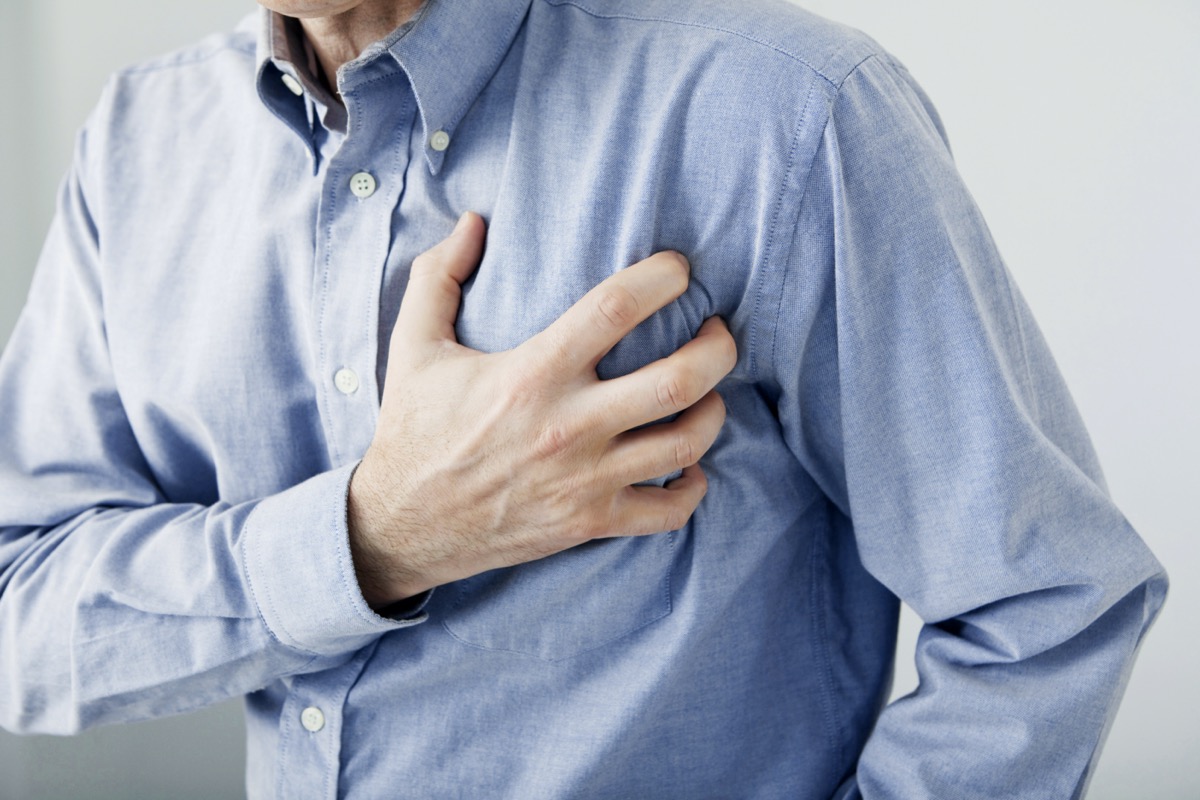 Individuals with pre-existing/underlying illness were also more likely to experience severe coronavirus symptoms. The most common comorbidities were heart disease (31%), diabetes (21%), non-asthmatic chronic pulmonary disease (18%), and chronic kidney disease (16%). Just 23% reported no major comorbidity.
Your weight is also a major risk factor for COVID-19. According to researchers, obesity was associated with higher mortality in the hospital. According to an article published in the medical journal Obesity, coronavirus creates a "dual pandemic threat" when it comes to obesity. A number of other studies have also established a link to obesity as a risk factor for severe COVID-19 infection, and the CDC has listed "severe obesity"—defined as a body mass index (BMI) of 40 or above—as a risk factor. 
What Does It All Mean for You?
The researchers of this latest study point out that their findings prove the importance of "pandemic preparedness and the need to maintain readiness to launch research studies in response to outbreaks," they explain. "Our study identifies sectors of the population that are at greatest risk of a poor outcome, and shows the importance of forward planning and investment in preparedness studies," they added in an accompanying press release.
If you do fall into one of these four categories, you should also be extra careful and do everything you can to reduce your chances of infection, including maintaining social distancing—even when guidelines are relaxed—wearing a mask when out in public, and practicing diligent hand hygiene. 
And to get through this pandemic at your healthiest, don't miss these Things You Should Never Do During the Coronavirus Pandemic.