The Very Worst Coronavirus Hot Spot in Every State
The very latest data shows flare-ups in every state of the union.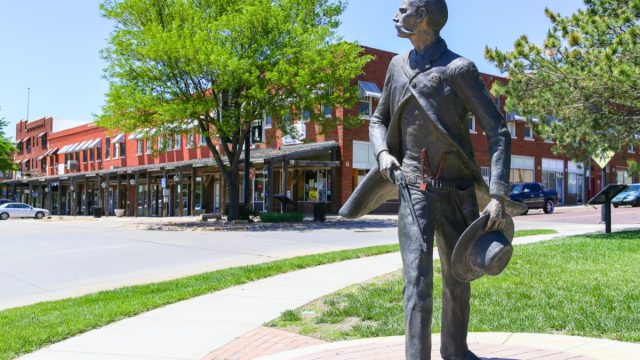 Hold on tight: As cities and states reopen, their efforts to contain the coronavirus will be tested, as cases, deaths and hospitalizations either rise or (we hope) fall. In order to inform you about where the crisis is hitting hardest, we've collected the hot spots in each and every state, using data from the New York Times. (All figures were accurate when this story was published.) Find yours and proceed with caution.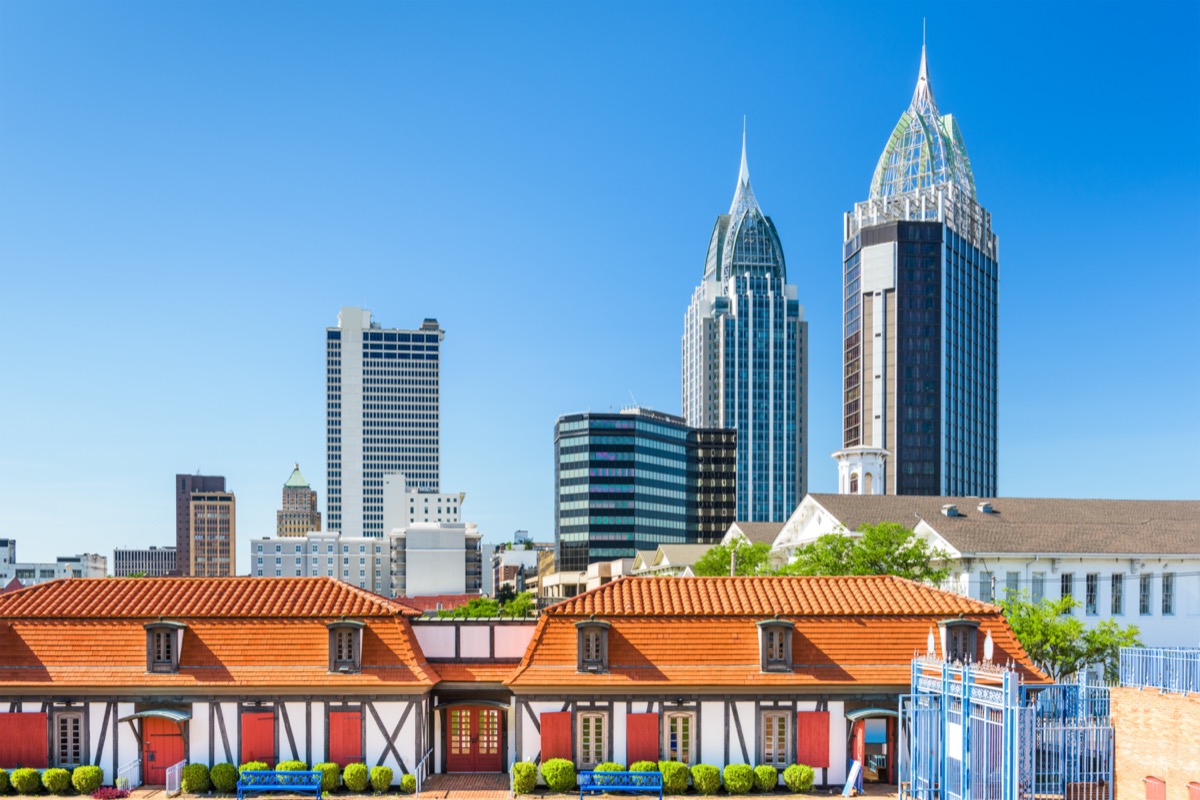 With 2,910 cases and 69 deaths, Montgomery remains the epicenter of coronavirus, although Mobile County has seen 2,742 cases and 129 deaths, with reported cases doubling at one point. "We still have active spread of the disease….So please be cautious," said Mobile County State Health Officer Dr. Bert Eichold.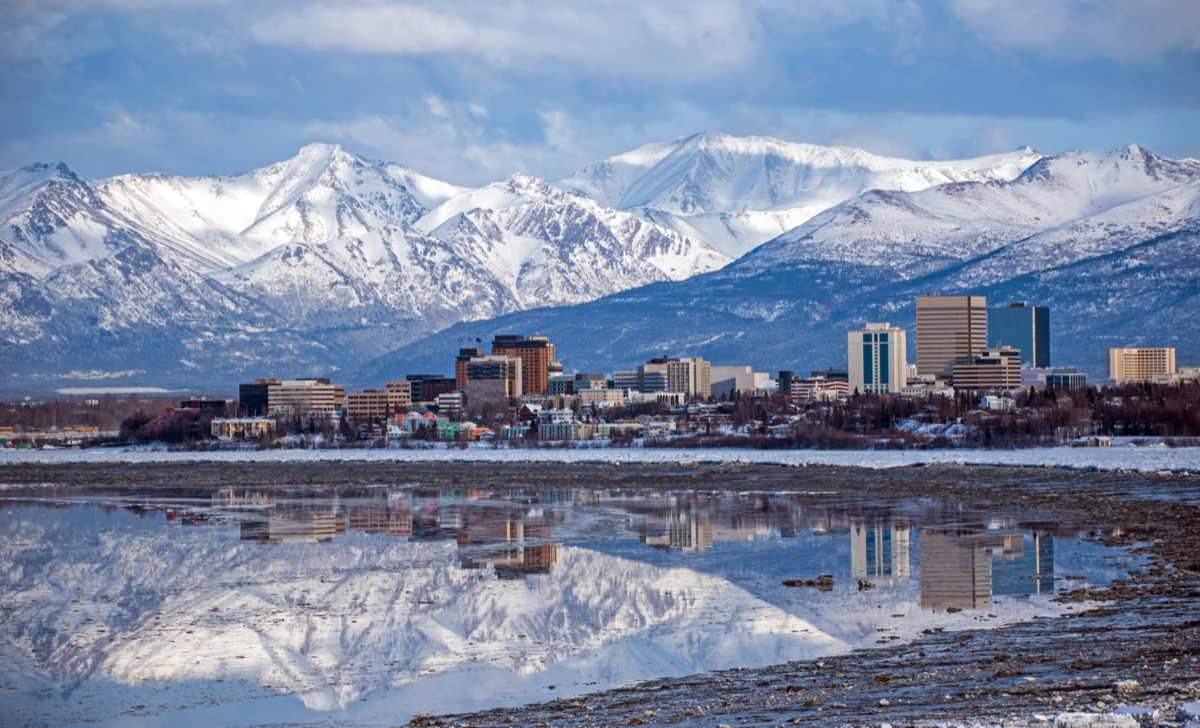 With 346 cases and 6 deaths, the Anchorage Municipality is Alaska's hot spot, reflecting rising numbers statewide. "The number of people currently hospitalized in Alaska who are either confirmed to have COVID-19 or are under investigation nearly doubled this week, the data shows," Anchorage Daily News reported last Friday.
Arizona is seeing an outbreak in cases statewide, and Maricopa is by far the hottest spot, with 19,372 cases and 557 deaths, nearly five times the deaths of the nearest country. "'Everyone has taken notice of the increasing number of COVID-19 cases and hospitalizations in Maricopa County, both of which have reached an all-time high since the pandemic started,' said Dr. Rebecca Sunenshine, medical director of disease control for the Maricopa County Department of Public Health," according to AZCentral. "Just over one-quarter of all the county's cases, dating from early March, were reported in the last week, she said. Recent county reports have added almost 600 cases per day on average, compared to 200 new cases per day two weeks ago."
Washington County, with 1,925 cases and 12 deaths, remains the epicenter of coronavirus, although Pulaski has recorded more deaths (42). "While most regions in Arkansas have seen a decline in COVID-19 cases, Northwest Arkansas is experiencing a surge in community spread of the virus and is now leading the state in confirmed total cases of the virus," Birch G. Wright, Chief Operating Officer and Administrator at Washington Regional Medical Center, said in a statement. "Washington Regional views this as a serious public health emergency."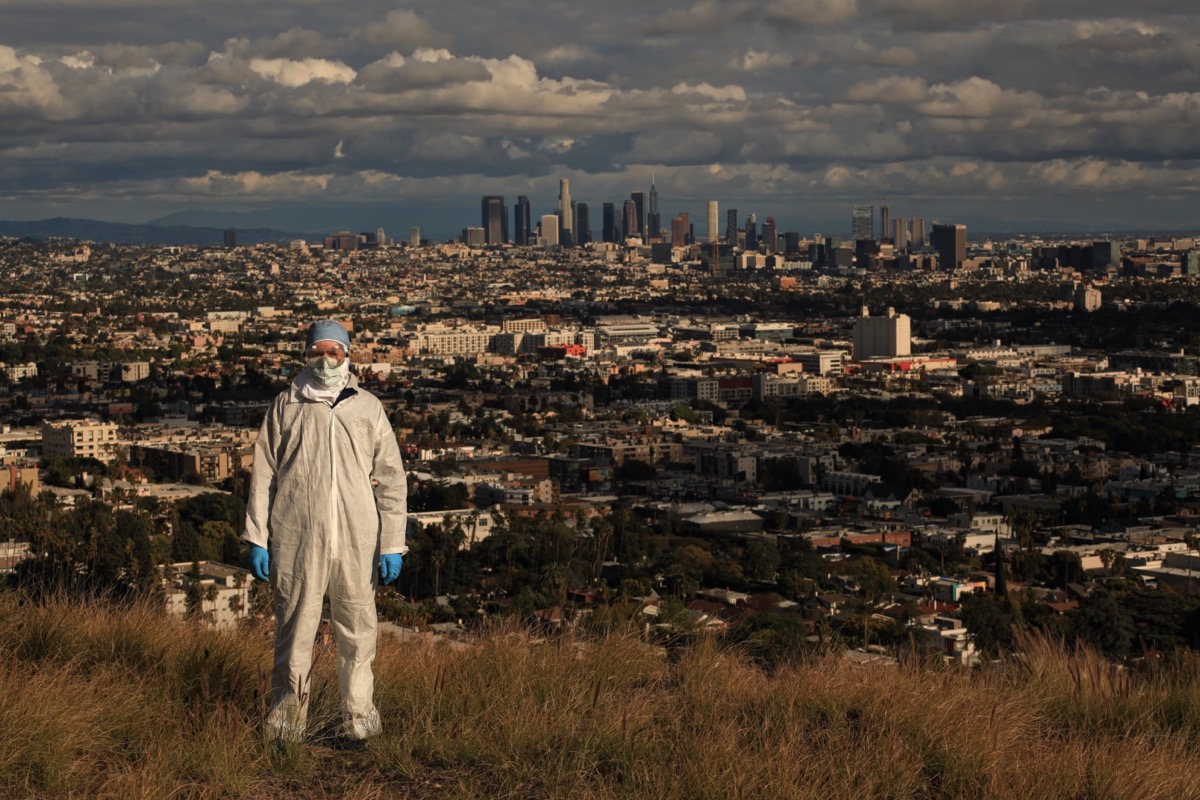 It's the largest city and has been hit the hardest statewide: Los Angeles has 73,791 cases and 2,926 deaths. LA County has allowed museums, gyms, day camps and other businesses to reopen.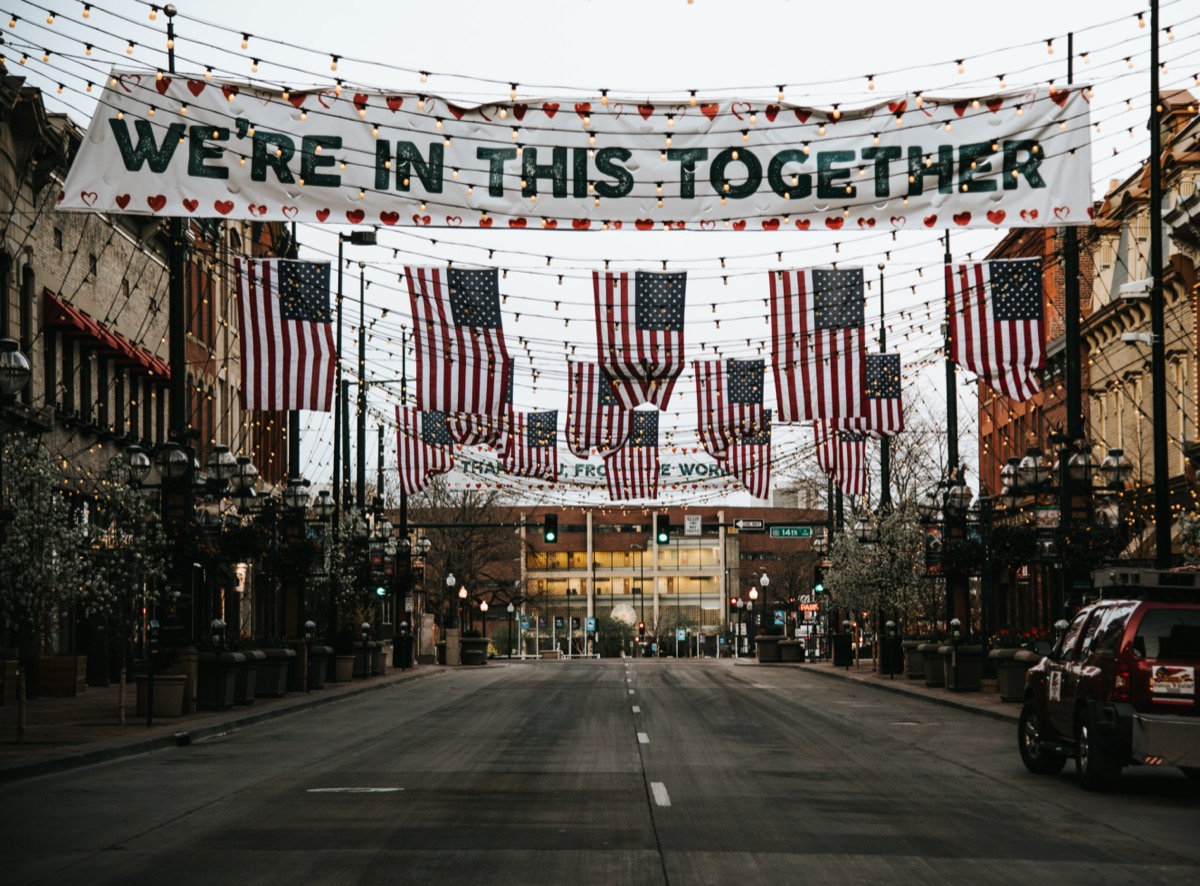 With 6,376 cases and 364 deaths, Denver leads all counties. "The number of new coronavirus cases in Colorado remains relatively low," reports the Denver Post. "Cumulative hospitalizations for COVID-19 jumped this week, however, state health officials said the increase is the result of a change in reporting."
Fairfield County leads the way with 16,338 cases and 1,347 deaths. "My prayers continue to be with those families who have lost a loved one during this very difficult time," wrote Brenda L. Kupchick, Fairfield First Selectwoman.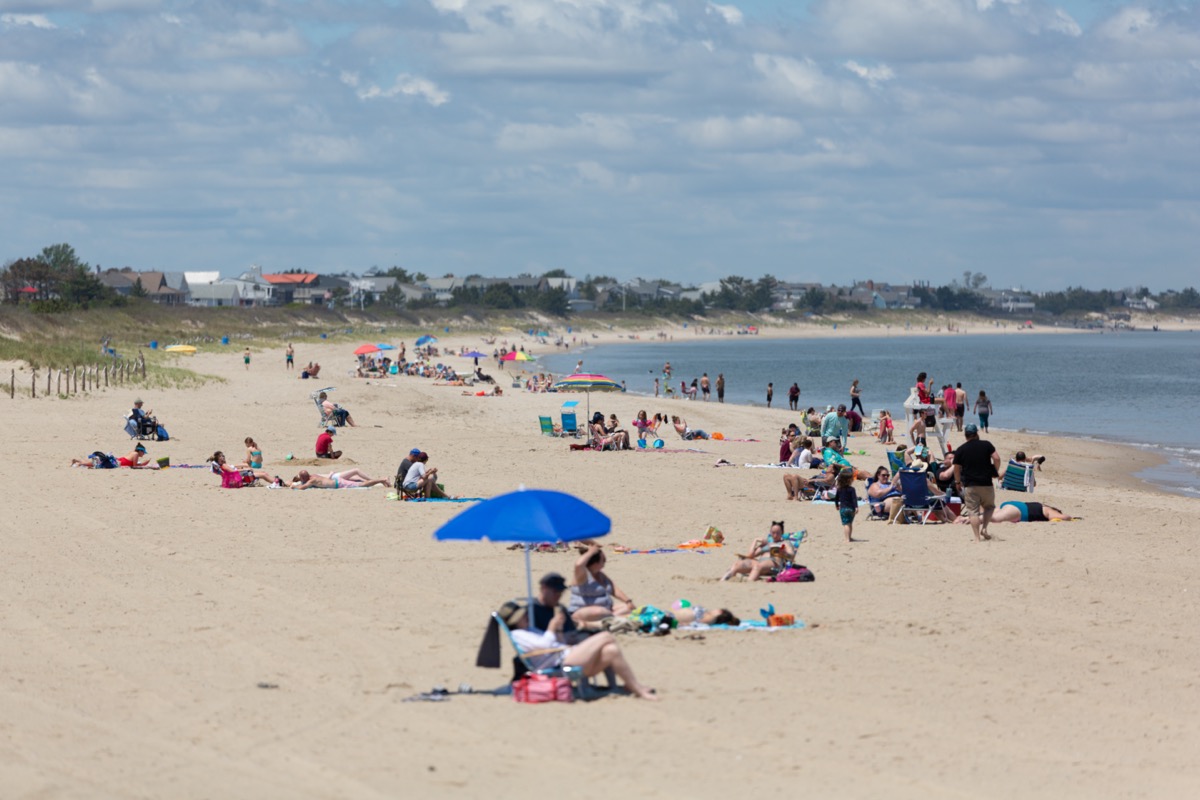 Sussex County, with 4,416 cases and 150 deaths, is nearly as bad as New Castle, which has 4,345 cases and 190 deaths. "I think the real test for all of us as the conditions on the ground continue to improve, in terms of the spread of the virus, is continuing attention to protections and mask wearing and social distancing. It's easy to let your guard down," said Governor John Carney.
Miami-Dade Country leads by far in the data, with 22,196 cases and 826 deaths. "More than half of the state's known COVID-19 cases are in South Florida's four counties: Miami-Dade, Broward, Palm Beach and Monroe," reports the Miami Herald.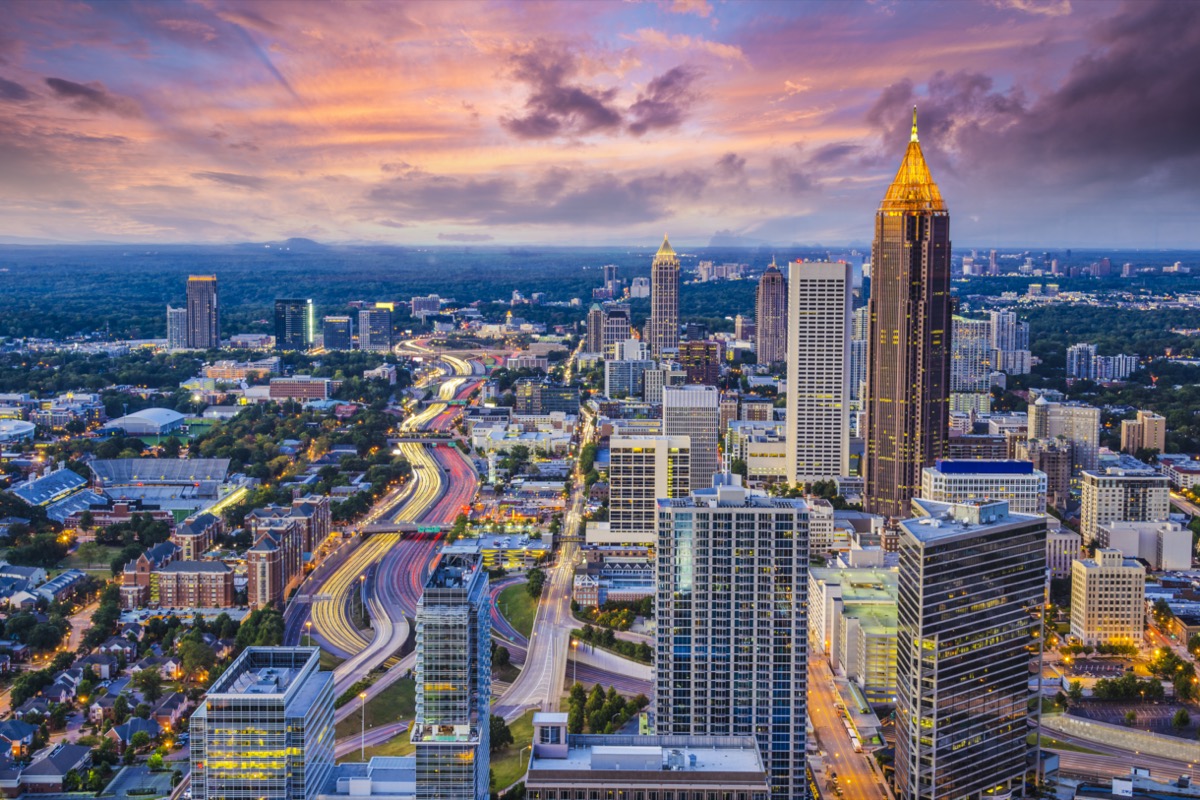 Gwinnett County is heating up with 5,308 cases and 155 deaths. The situation in Fulton County, which includes Atlanta, with 5,157 cases and 290 deaths also looks bleak. Nonetheless, the state is opening up, with Six Flags, Ikea and the Georgia Aquarium soon available to visit.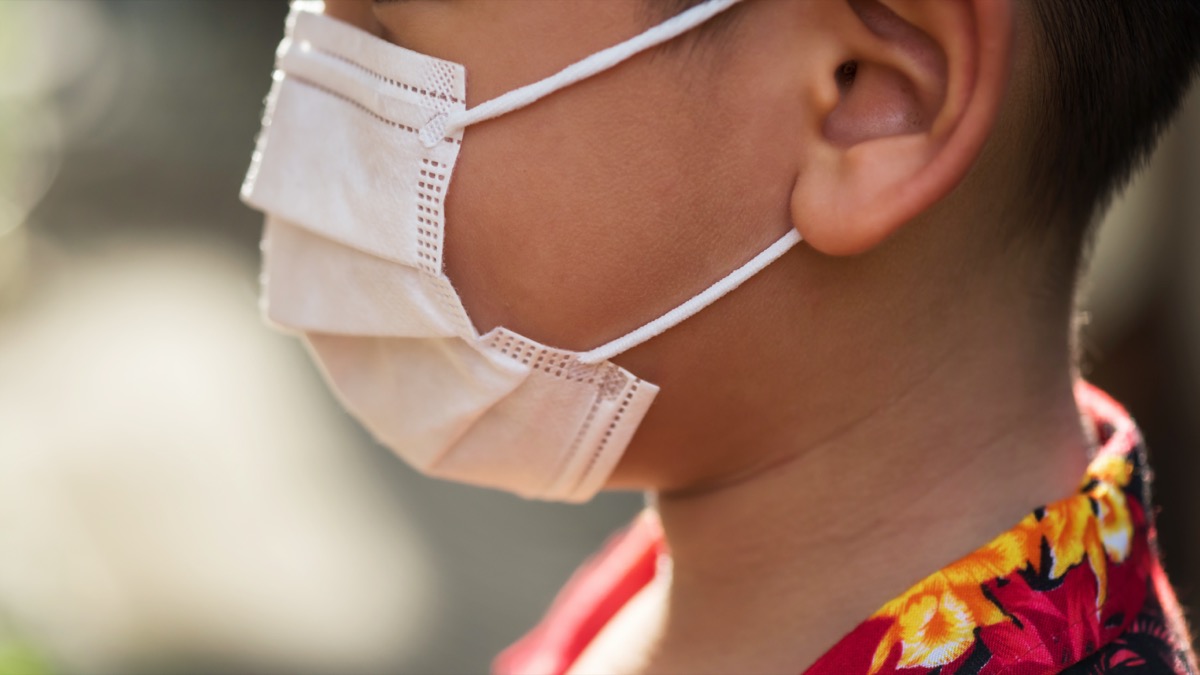 The state has relatively low rates, but Honolulu leads with 501 cases and 11 deaths. Still, the lack of tourism has hit the island hard, with some restaurants having no choice but to close. "The Top of Waikiki on Kalakaua Avenue and Viaggio Honolulu on Ward Avenue will not reopen even though the emergency shutdown order on dining at restaurants has been lifted," reports the Star Advertiser.
Ada County, with 915 cases and 22 deaths, reflects the fact that the state hasn't been hit too hard, relative to others. The state is talking about moving into Stage 4 of its reopening.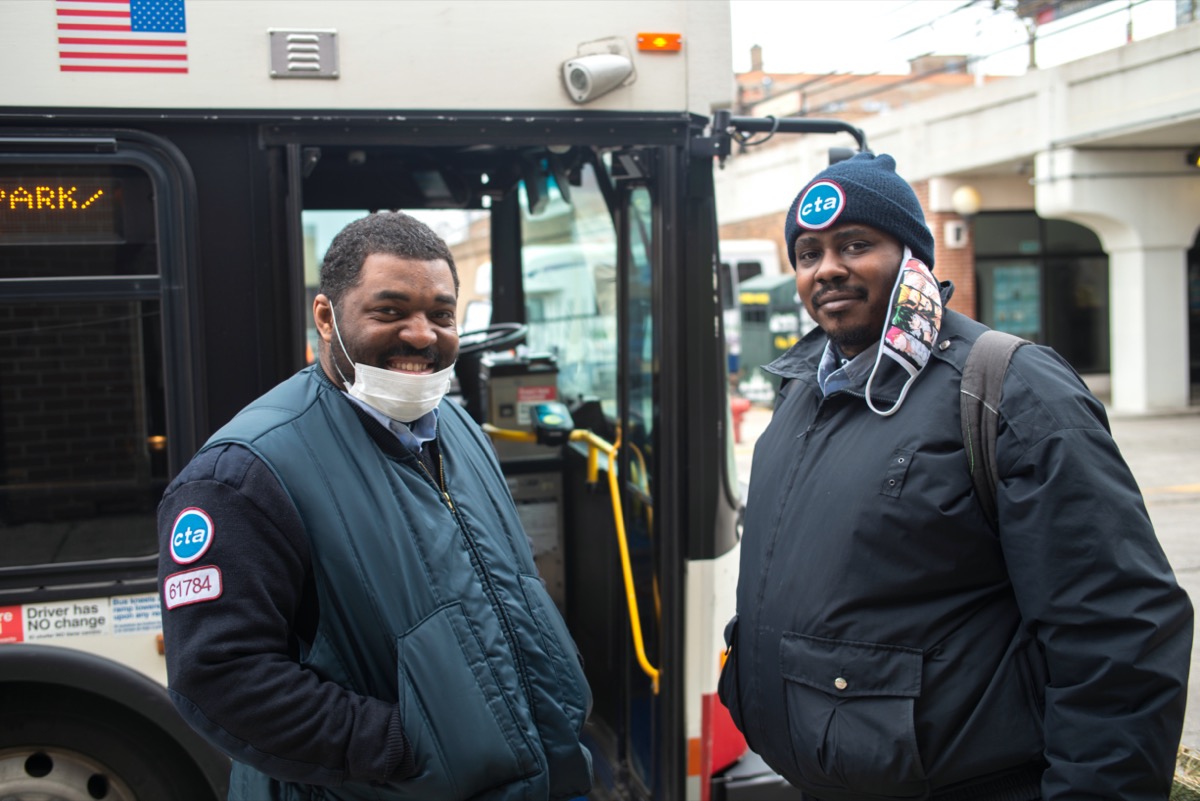 Cook County, which includes the metropolis of Chicago, counts 85,184 cases and 4,206 deaths. "The city said that it is canceling all of its events through Labor Day, including Lollapalooza, Taste of Chicago, the Air and Water Show and the Chicago Jazz Festival, to slow the spread of COVID-19," reports the Chicago Tribune.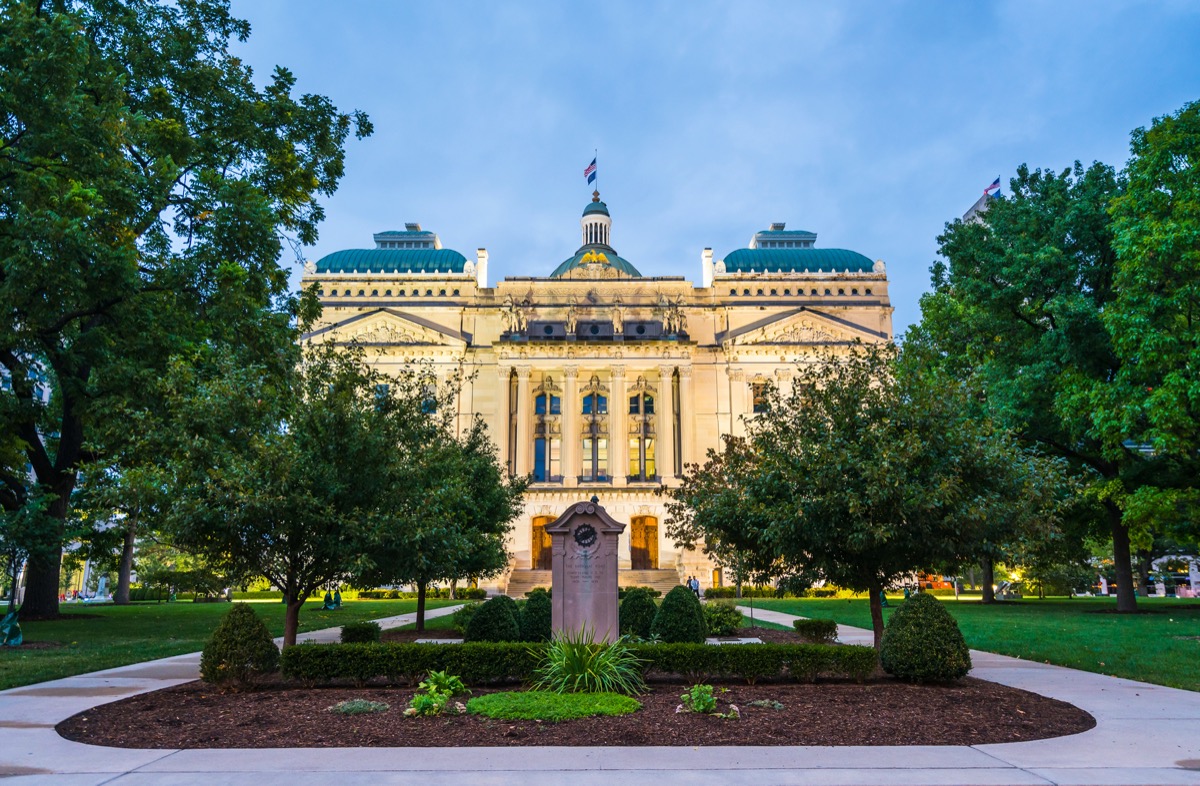 Marion County has 10,905 cases and 697 deaths, the leading hot spot. "For Marion County establishments, it's been a longer ride following both COVID-19 and protest curfew restrictions from Mayor Joe Hogsett," reports Fox 59.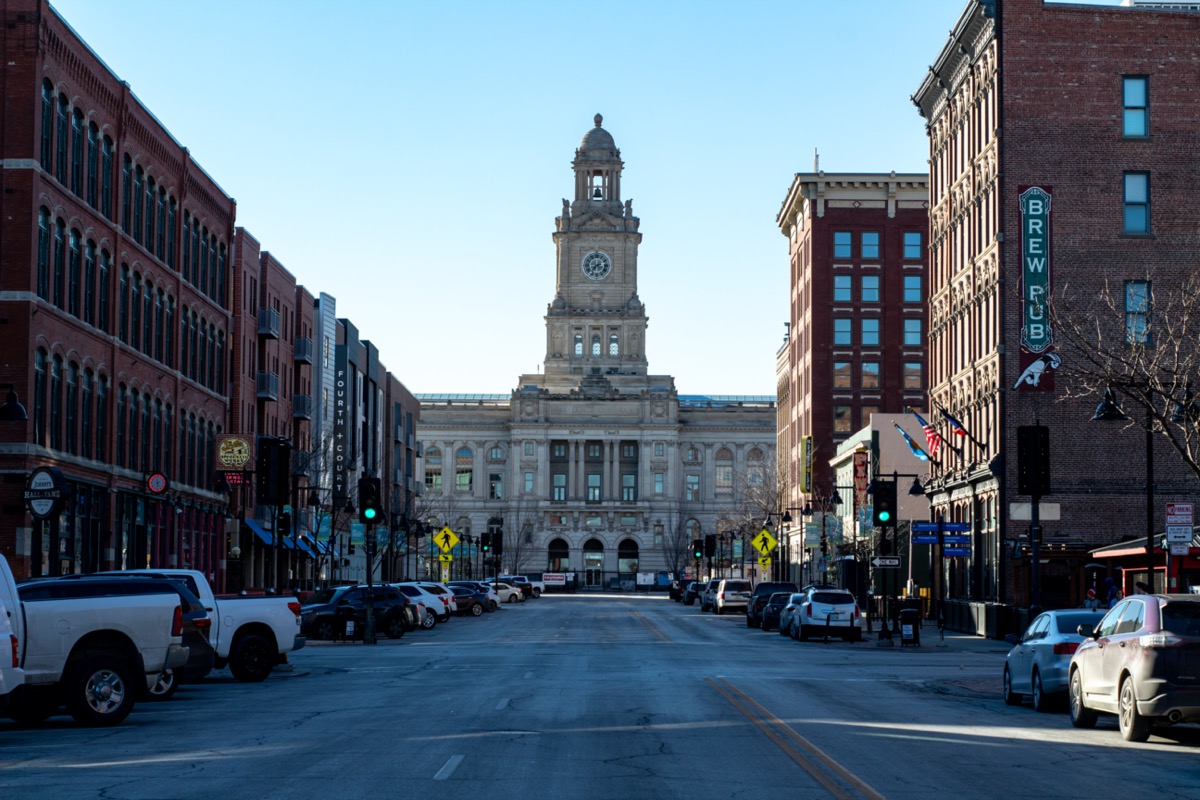 With 5,180 cases and 162 deaths, Polk County has been hardest hit. "COVID-19 infection rates are continuing to climb in 15 of Iowa's 99 counties, but are falling in 15 others, according to the latest data from state and national health officials," reports the Bellevue Herald-Leader.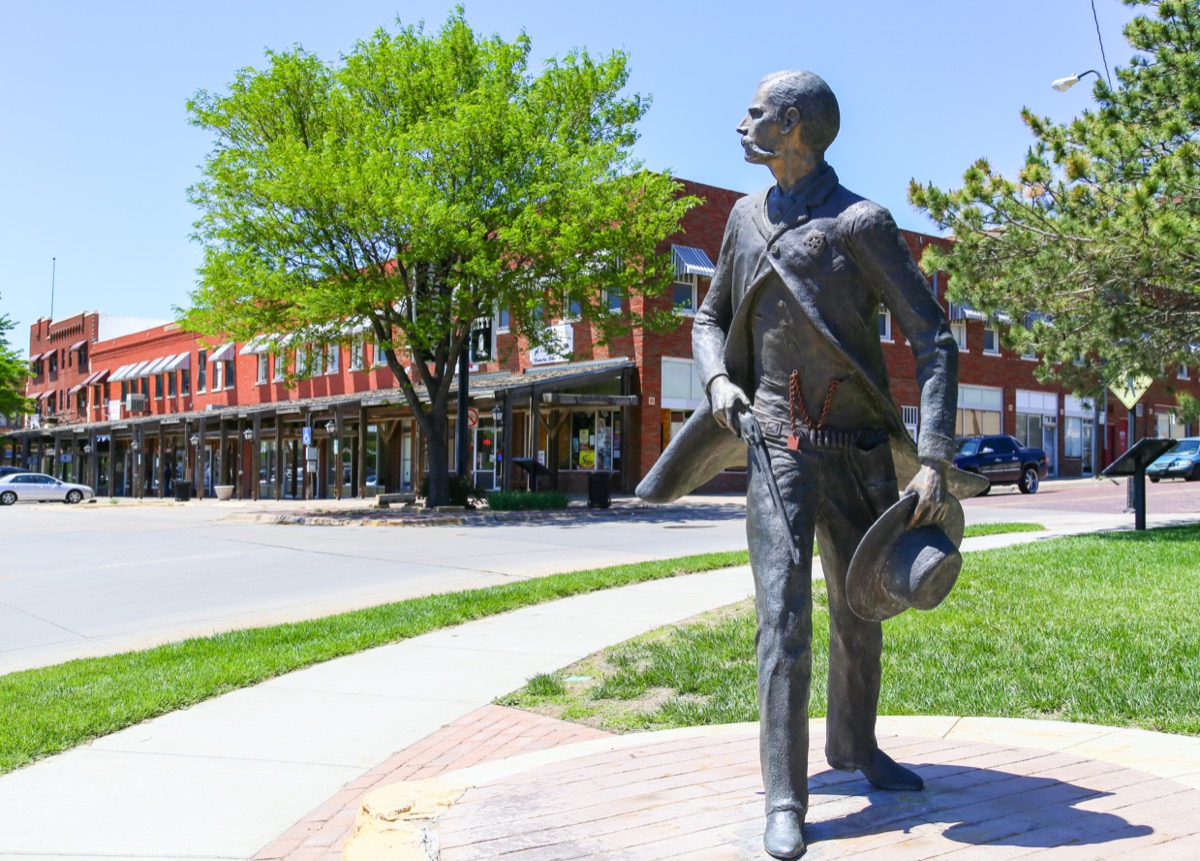 Ford County has seen 1,882 cases and 10 deaths. Two Kansas children have been hospitalized with a syndrome linked to COVID-19.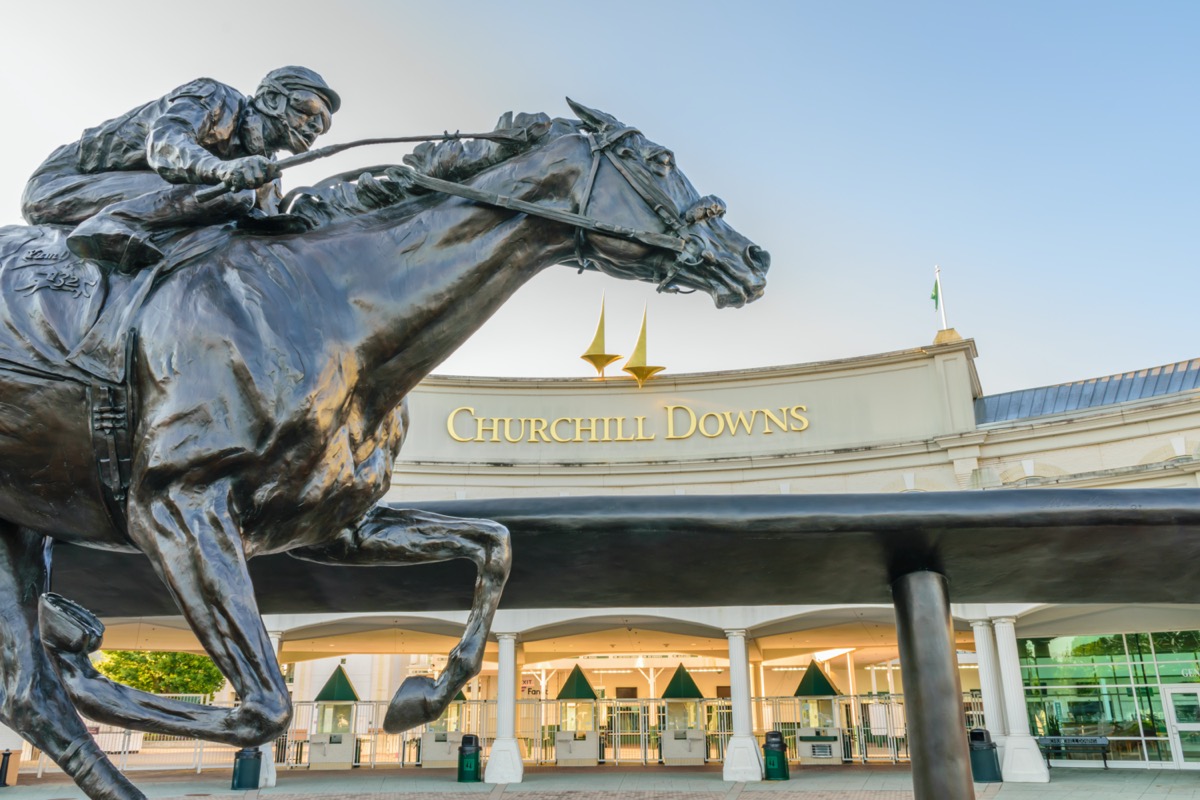 Jefferson County is the hottest spot in Kentucky, with 3,363 cases and 188 deaths. In fact, 65% of recent cases were from the county, which includes Louisville as its largest city.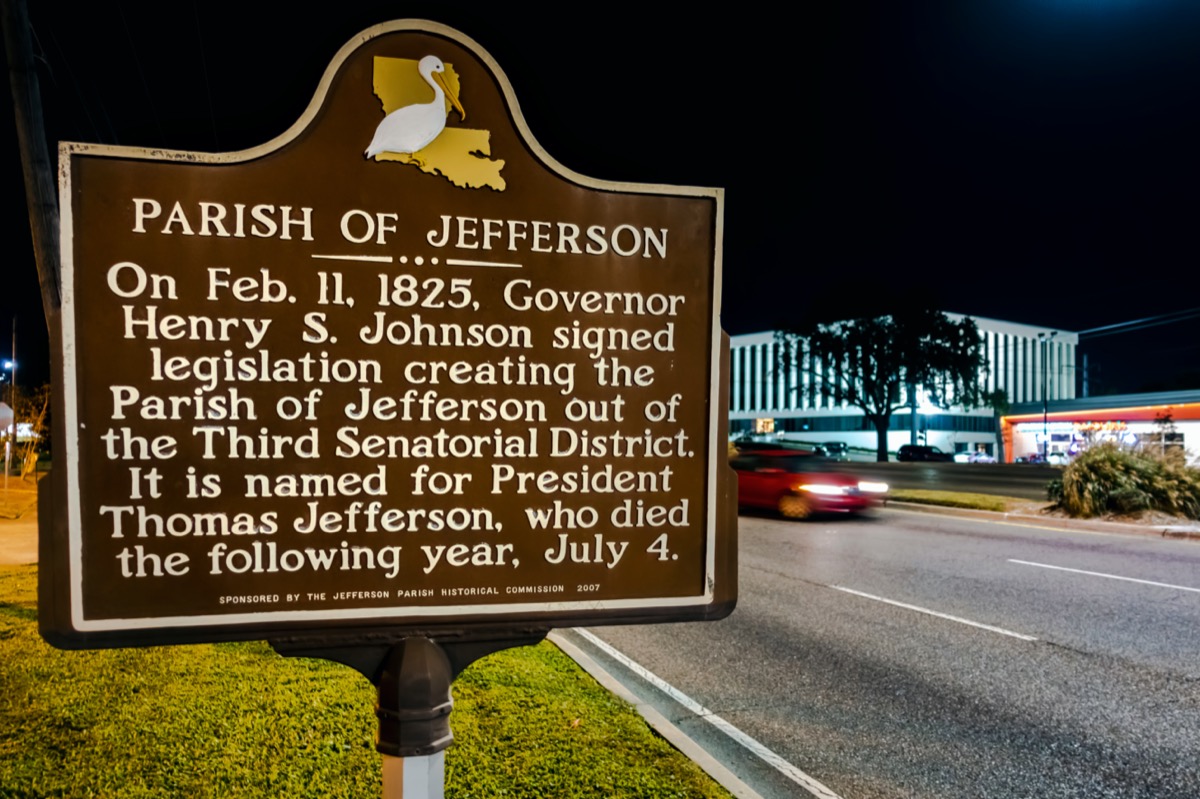 Jefferson Parish—with 8,416 cases and 467 deaths—leads the way. With hurricane season approaching, "This year is going to be different," said Parish President Cynthia Lee Sheng. "Don't forget the COVID items you need on stock to evacuate with masks, gloves, soap."
Cumberland's 1,445 cases and 57 deaths are by far the highest numbers for the state. The 2020 Cumberland County Fair has been canceled as a result.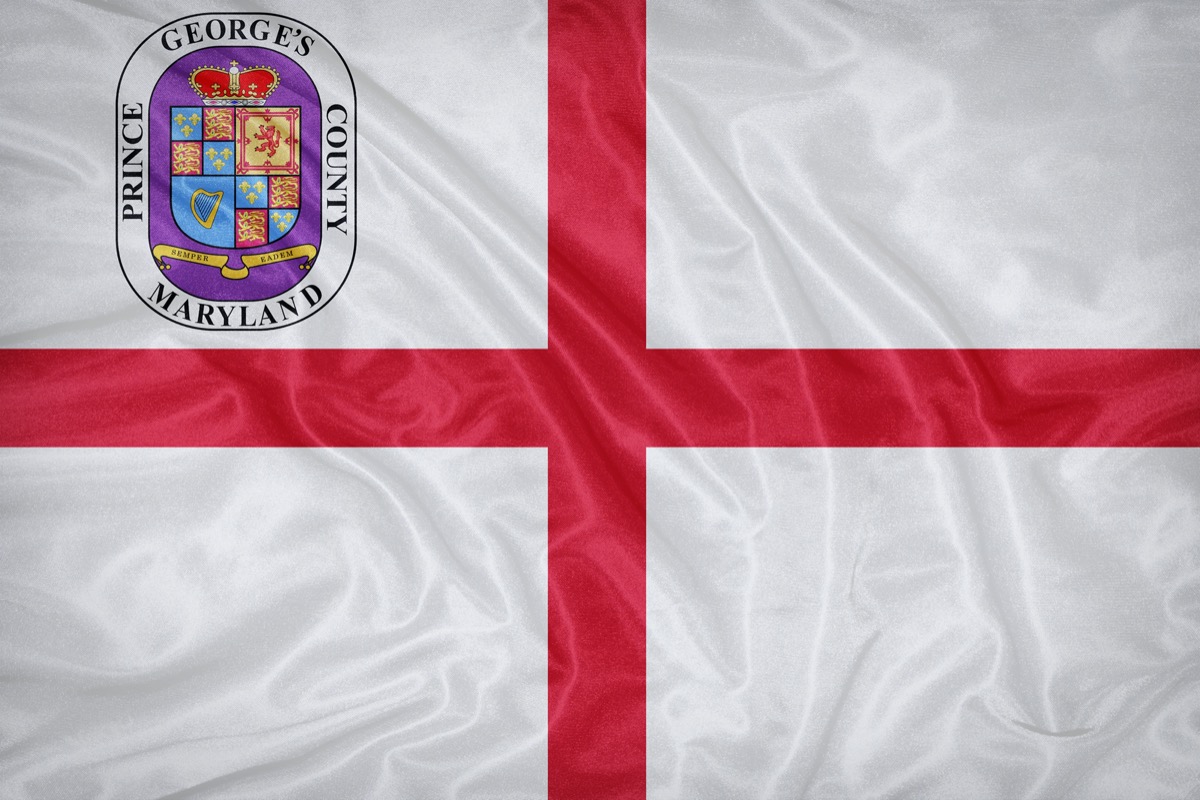 With 17,920 cases and 640 deaths, Prince George's County has been thwacked by COVID-19. Second on the list is Montgomery County, with a total of 13,696 positive infections. However, Montgomery does have more COVID-19-related deaths than Prince George's County with 694 deaths as of Tuesday morning.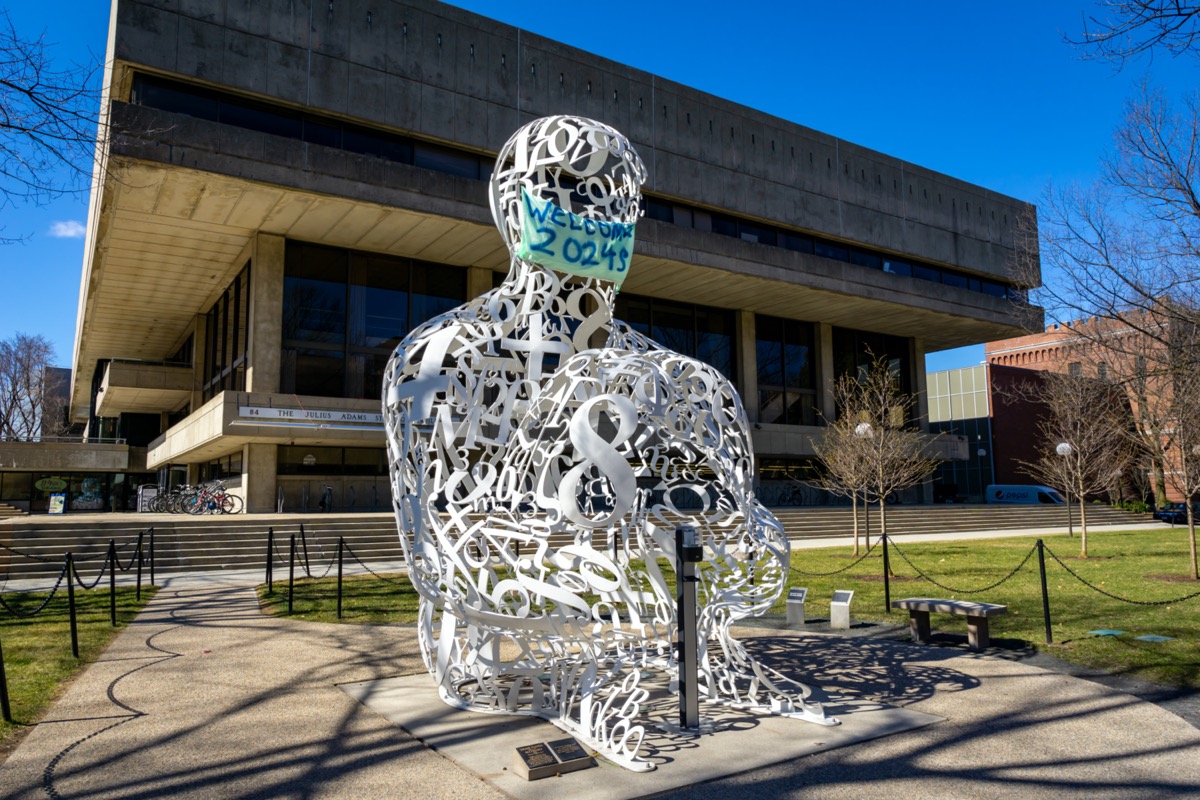 Middlesex County, home of Lowell, Cambridge and Concord, has seen 23,227 cases and 1,763 deaths. "Officials say they've continued to see a decline in the virus," according to MassLive. "The average positive test rate is now hovering at around 4.9%, according to Gov. Charlie Baker, which he described as a 'very significant reduction'—down by roughly 60% over the past 30 days."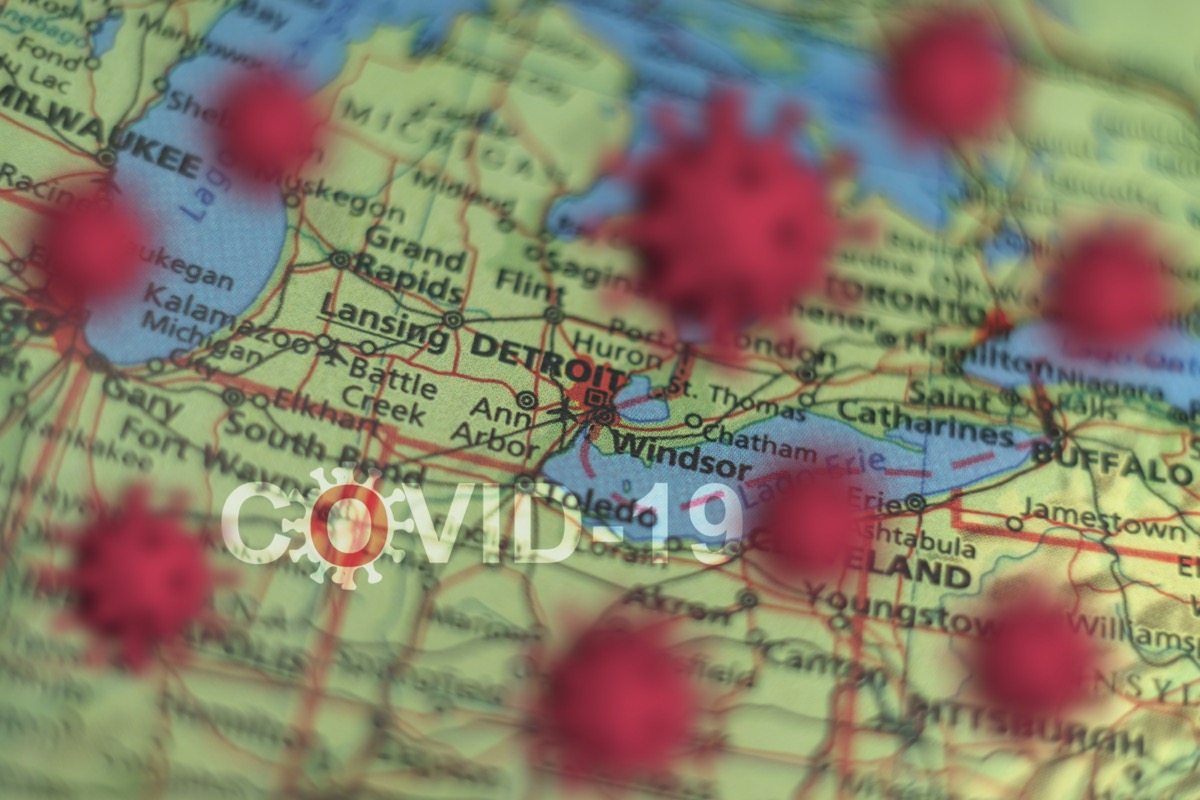 Battered Wayne County, with 21,816 cases and 2,672, doubles the numbers of the nearest county, with Detroit hit hard. On the positive side, hospitalizations are falling and "fell below 500 patients statewide" last week, according to The Detroit News.
Hennepin—10,281 cases and 720 deaths—dwarfs any other county in Minnesota. The state has been the focus of national attention due to the death of George Floyd who, incidentally, tested positive for COVID-19.
Hinds has been hit harder than most, with 1,308 cases and 27 deaths. Recently the state had its highest daily increase in positive cases.
St. Louis County is the hotspot here, with 5,604 cases and 500 deaths. The county testing department is offering COVID-19 tests. "We're especially interested in those who do not have symptoms, but should be tested because they have contact with others outside of their household, and may have the ability to transmit COVID-19 to others unknowingly," said the county executive. "It's important to remember that even if you are not worried about COVID-19, you should be tested to protect other people."
With wide-open spaces and relatively few people, Montana has been mostly spared from a COVID-19 outbreak. However, Gallatin County leads the way with 188 cases and 1 death, and new cases are popping up every day.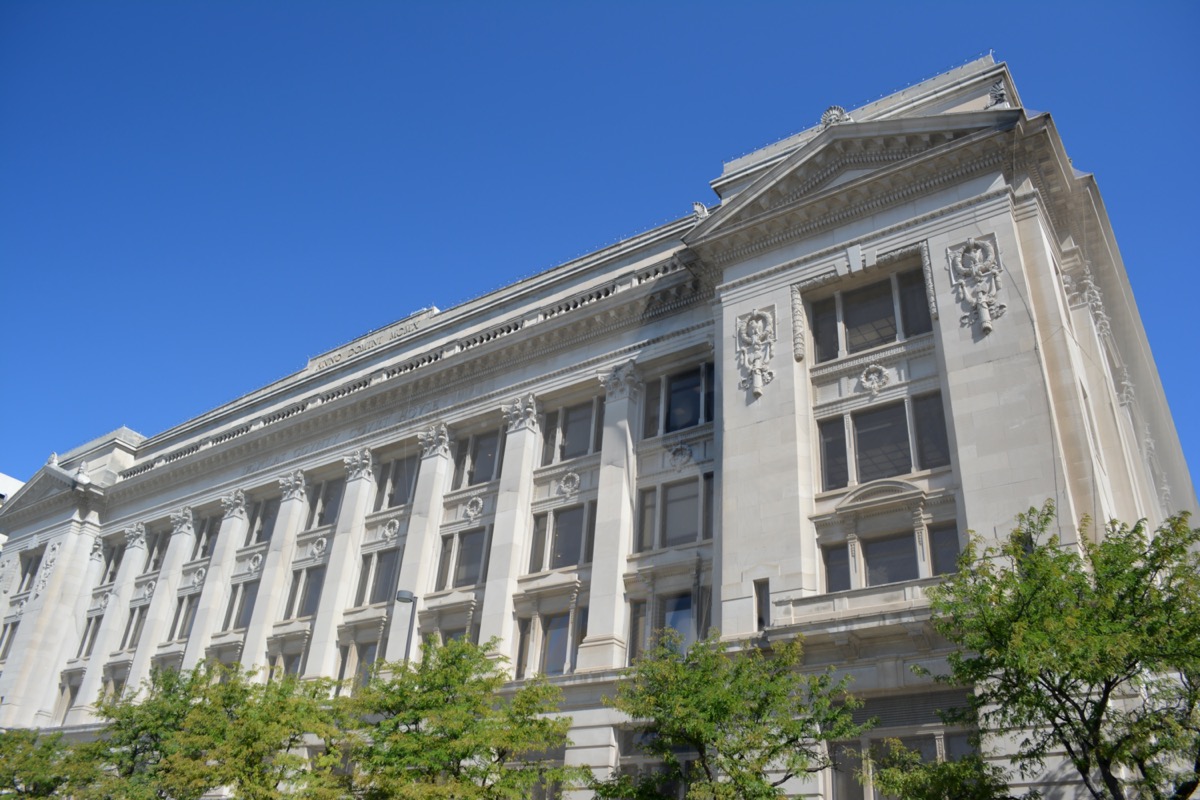 Douglas County has had 5,862 cases and 61 deaths but the state, like many, is also worried about the economic toll: "Nebraska could suffer nearly $3.7 billion in agricultural income losses this year due to the coronavirus if economic conditions do not improve, the Nebraska Farm Bureau estimated Wednesday," according to the Lincoln Journal Star.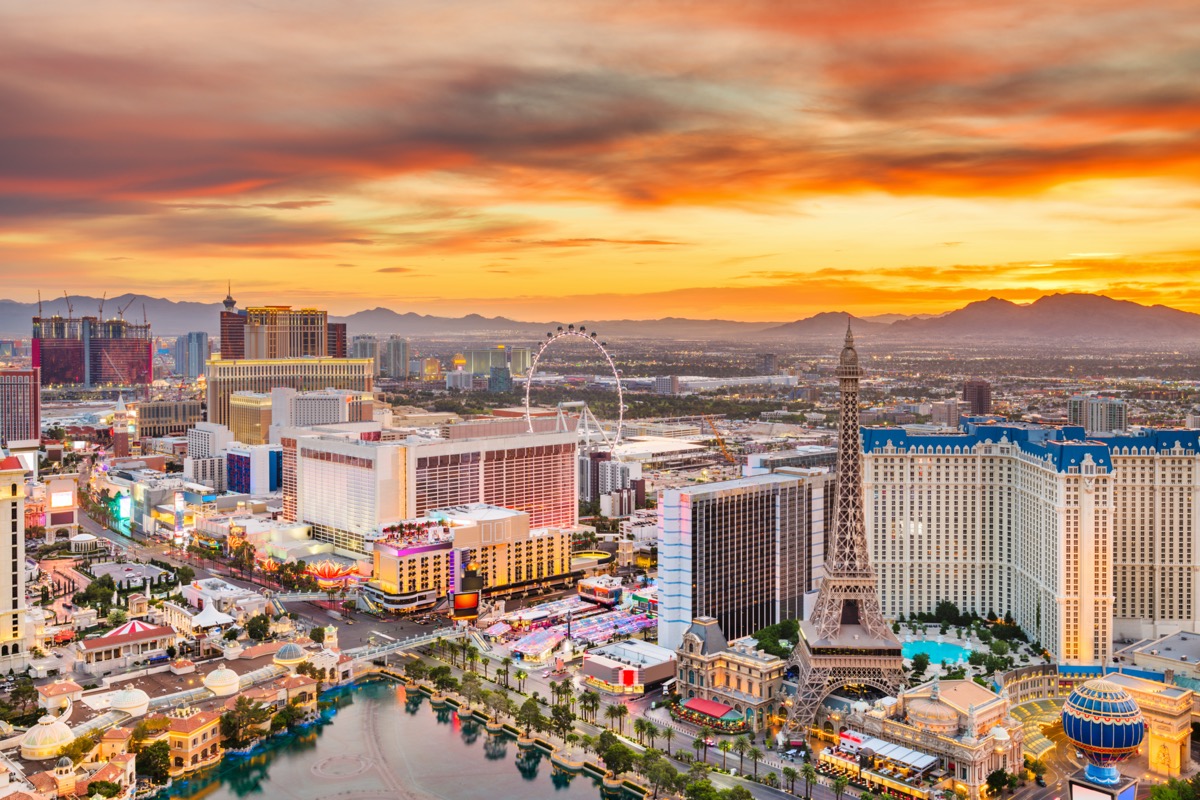 It's no surprise that Clark County, Nevada, has the most cases (8,815) and deaths (379). That tally includes Las Vegas, which has opened up casinos. However, "public health officials are reassuring the community that the rise in the number of confirmed coronavirus cases in Nevada is mainly due to testing," according to KTNV.
Hillsborough's 2,963 cases and 205 deaths are tops. "At Tuesday's news conference, health officials and Gov. Chris Sununu were asked if there was any information to show an outbreak, cluster association, or any contact tracing information from" recent protests, reports Patch. "'No,' Sununu said simply."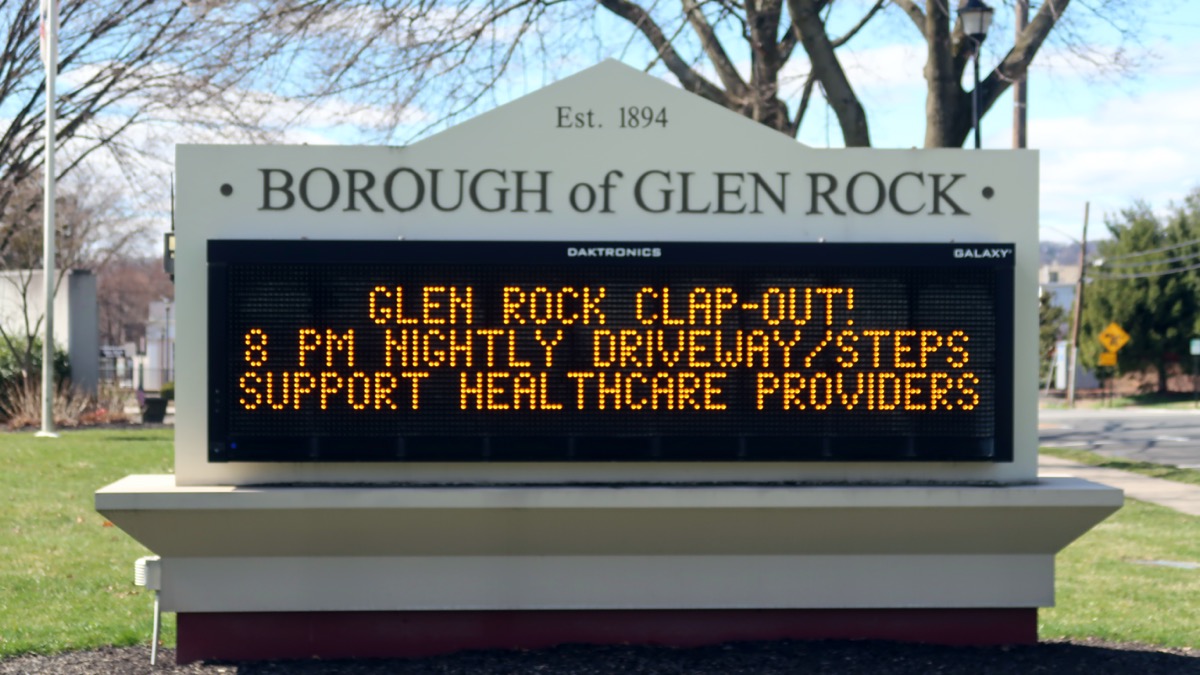 Bergen County (18,848 cases) and Hudson County (18,765 cases) are neck and neck but Bergen, with 1,664 deaths, has had 408 more fatalities. "Gov. Phil Murphy issued a new order requiring customers and employees wear face masks while inside essential businesses," reports Patch. "The CDC recommends that every American wear a face mask while in public."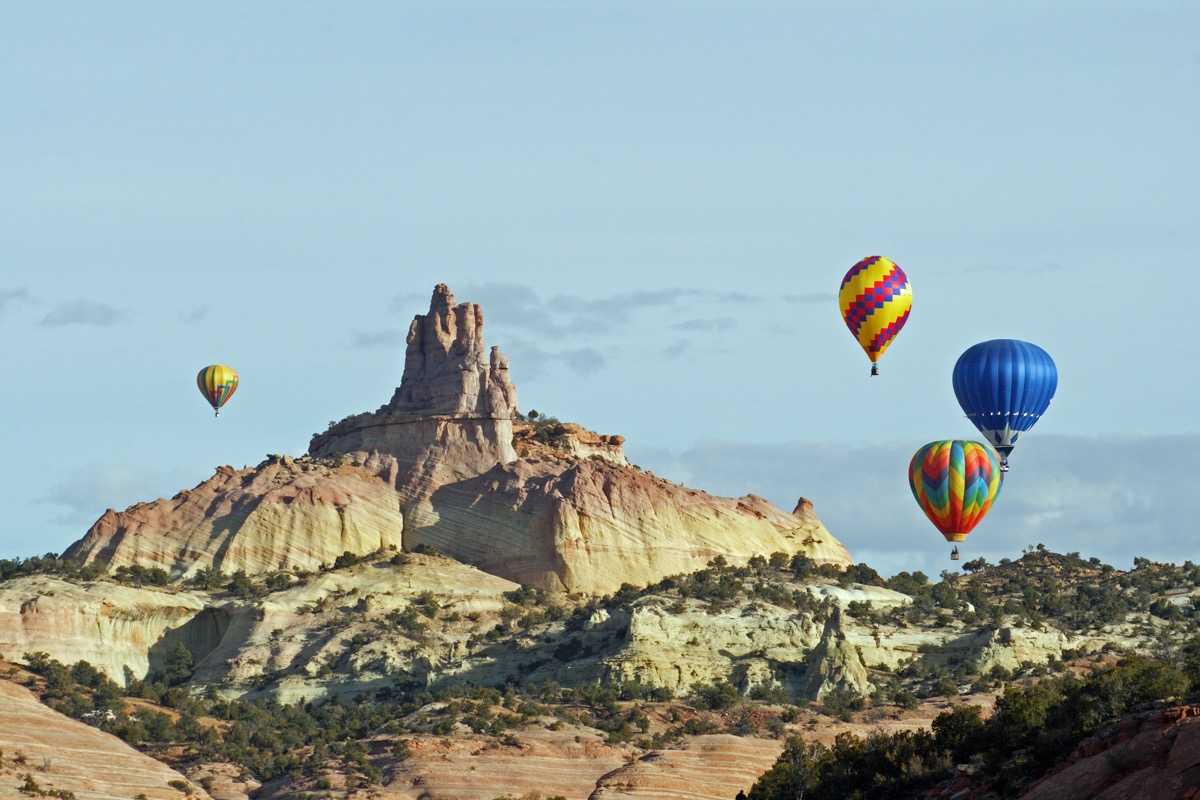 With 2,936 cases and 148 deaths, McKinley is a hot spot but overall the state is handling the crisis well by most accounts. "We're going to demand in New Mexico that science guide every decision we make," Gov. Lujan Grisham said during a press briefing. "We don't want to go backwards and shut everything down."
The hottest of hot spots, New York City doesn't just top the state with 215,011 cases and 21,600 deaths—it tops the whole country. Gov. Andrew Cuomo has said the situation is under control, although he is worried about people partying in Manhattan and the Hamptons, and said: "Our goal is not just to reopen, our goal is to take this moment of pause to stimulate and regrow and reopen better than before."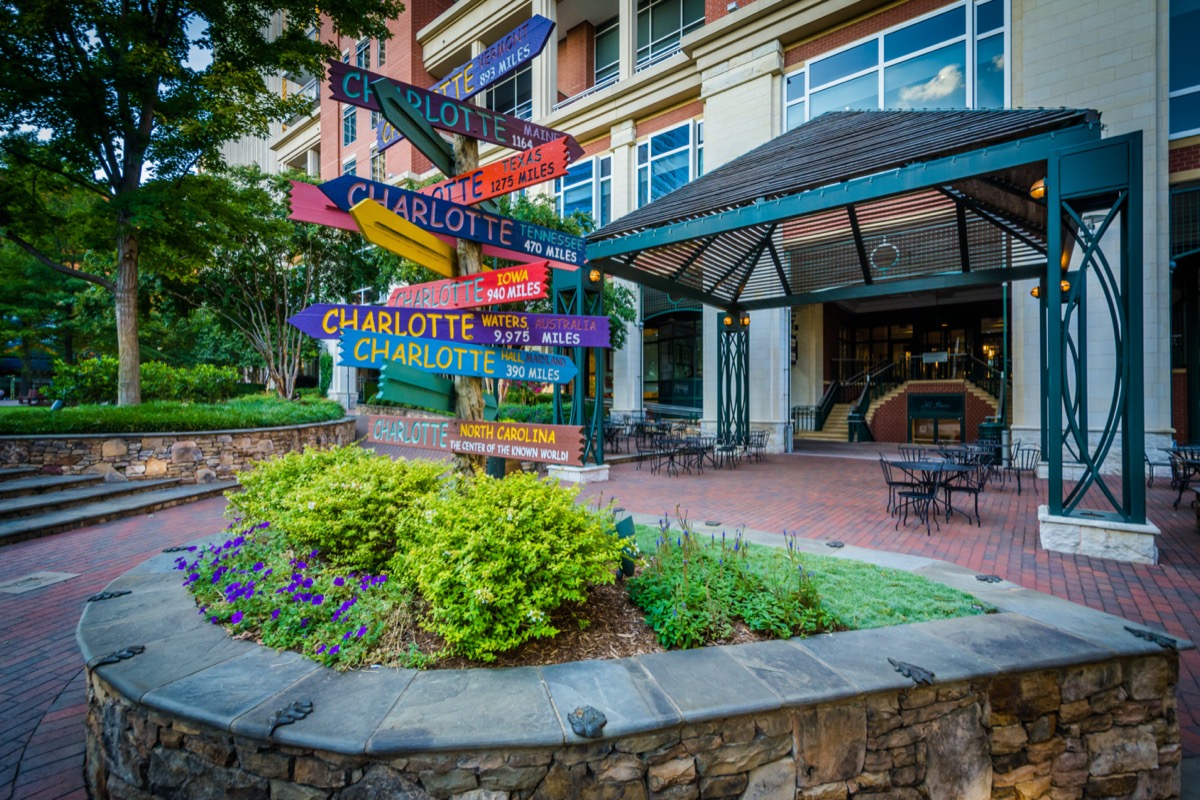 Mecklenberg, home of Charlotte, has 7,321 cases and 131 deaths. "Dr. Deborah Birx and the White House Coronavirus Task Force are worried about COVID-19's spread in a handful of North Carolina counties, including in the Triangle," reports the News Observer. "On Wednesday, state health secretary Dr. Mandy Cohen said North Carolina is ramping up testing and tracing resources to those counties and others, including Alamance, Duplin, Durham, Forsyth, Johnston, Lee, Mecklenburg and Wake."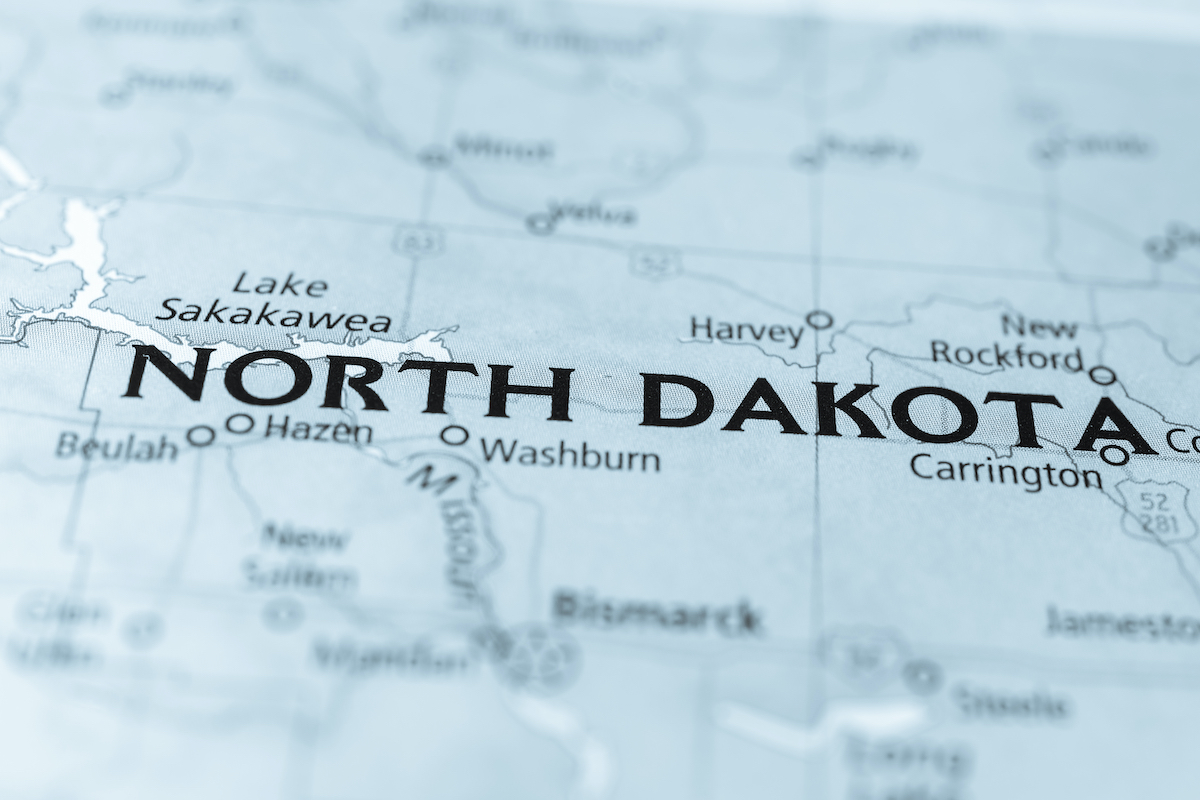 One of the smaller states population-wise, North Dakota has only 3,104 confirmed cases of coronavirus and 76 deaths. However, a whopping 2,058 of those and 62 deaths were all centralized in Cass county. In May, Gov. Doug Burgum put together a task force focusing on increasing targeted testing in the county, where the infection rate was 2.5 times greater than that of the entire state.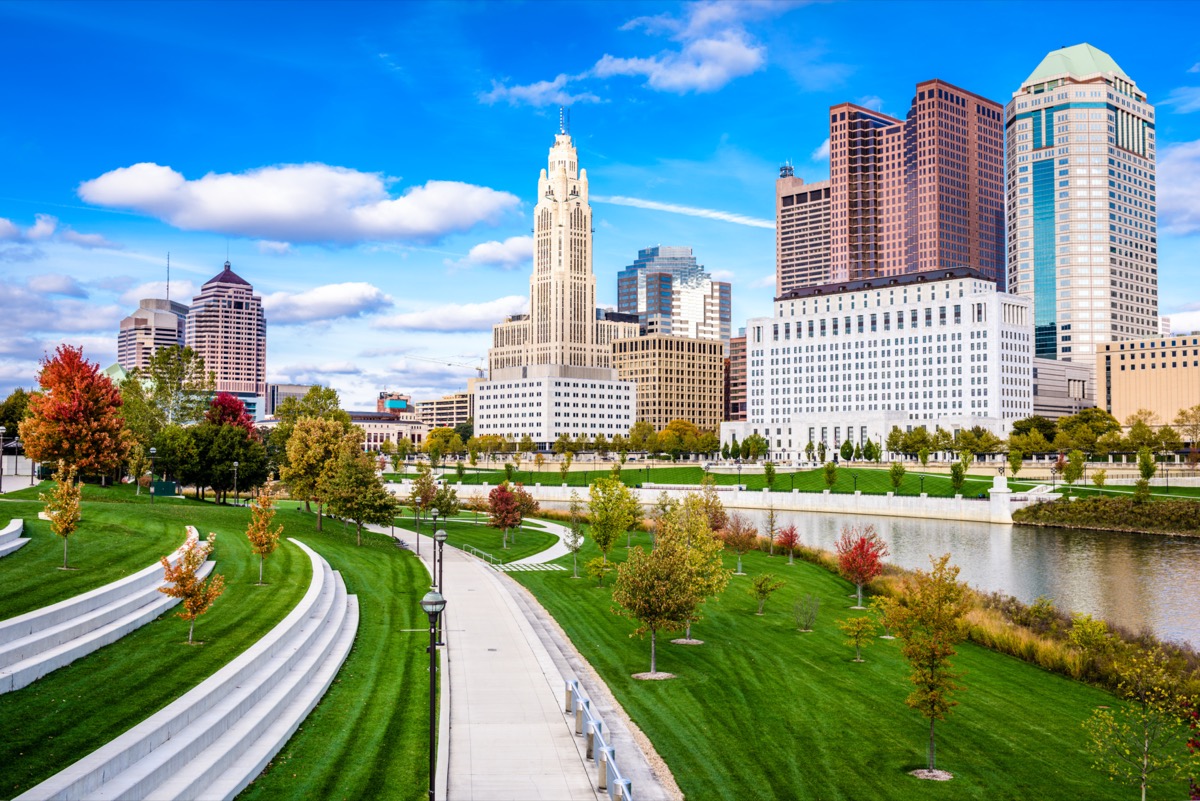 The Buckeye State is home to a few hotspots. In total there have been 41,576 cases of coronavirus and 2,573 deaths— 7,202 of them in Franklin county—the Columbus area—and 5,220 in Cuyahoga. The majority of coronavirus deaths in Ohio (71 percent) have been in long-term care facilities, and Franklin County has the most long-term care facility deaths with 207, according to ABC6.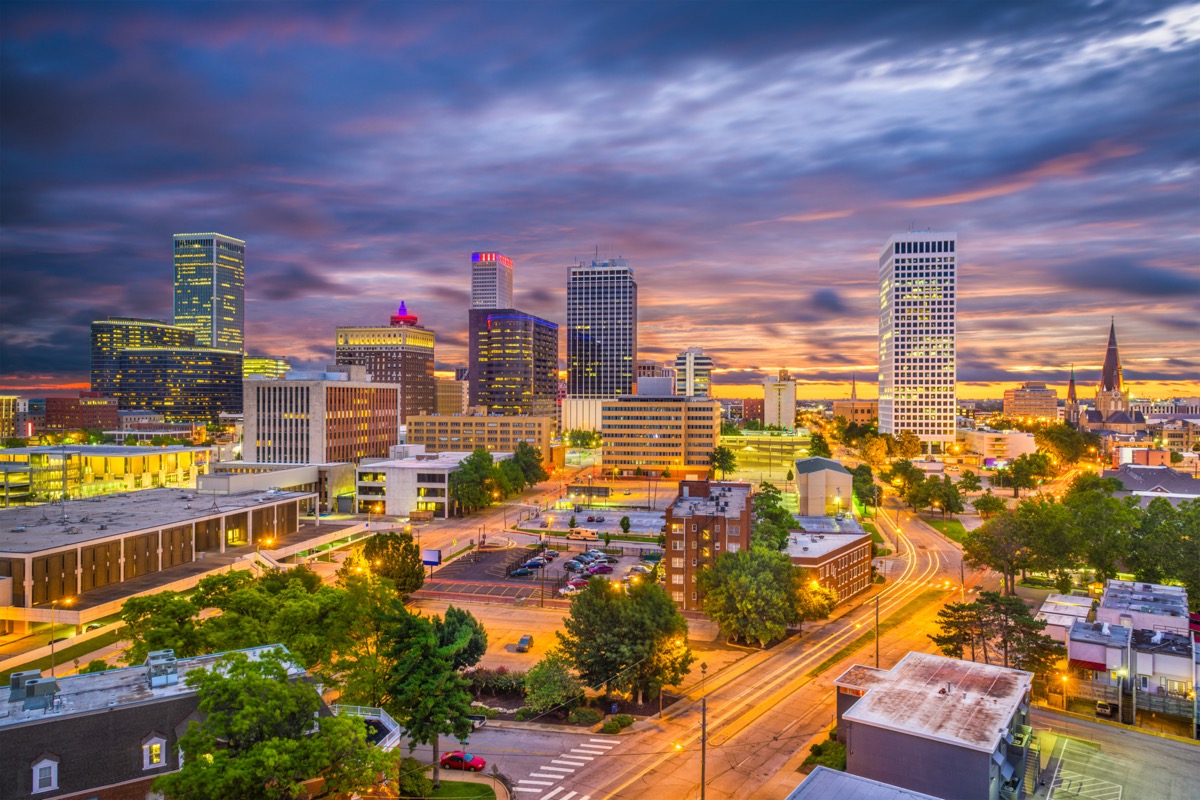 Oklahoma has reported 8,417 cases of coronavirus and 359 deaths with two standout hotspots—Tulsa County, with 1,653 cases and 62 deaths, and Oklahoma County where there have been 1,643 cases and 64 deaths. According to Public Radio Tulsa, last Tuesday, Tulsa County reported its largest one-day increase in confirmed cases. Oklahoma County numbers have climbed in recent weeks due to the younger population. As restrictions were lifted, there was a 10 percent increase in cases for those between the ages of ages 18 and 34 from May 22nd and June 5th.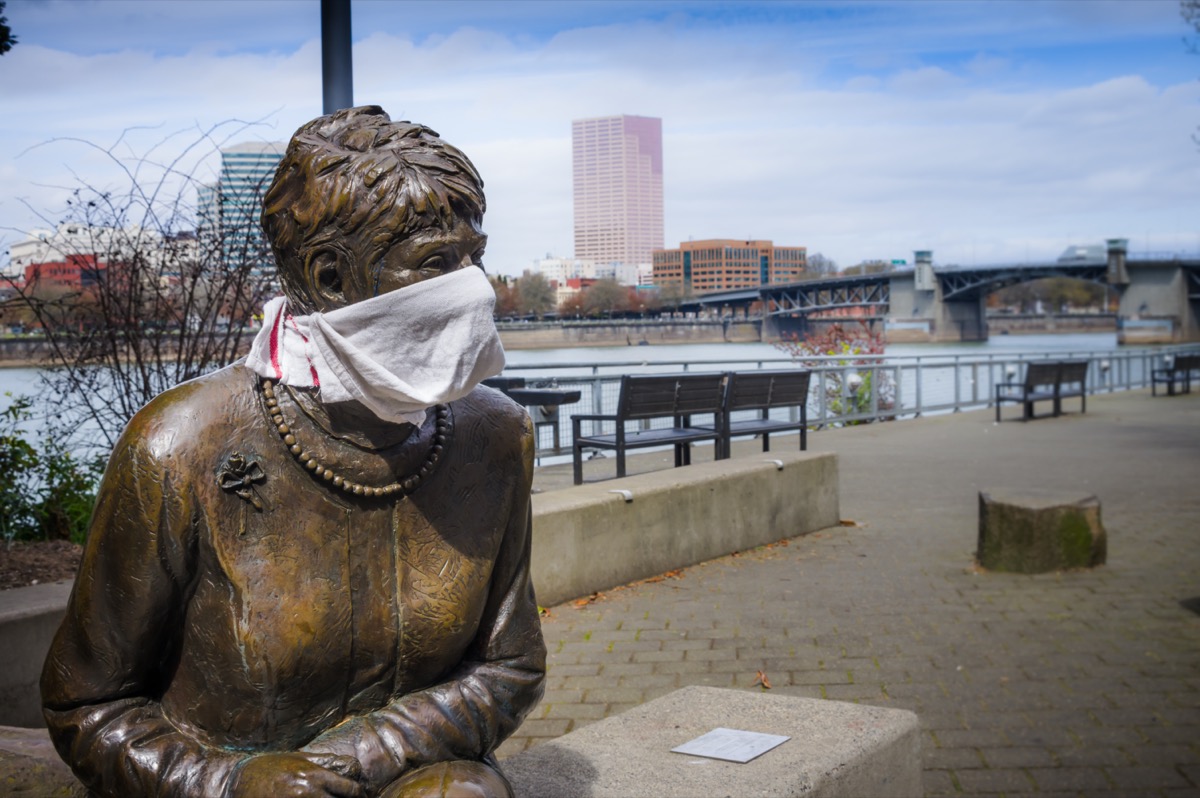 Hotspots in the state of Oregon are centralized around Portland, the state's largest city, and Salem, the capital. Out of the 5,828 cases of coronavirus and 180 deaths, 1,559 of them have been located in Multnomah County, 1,175 in Marion, and 890 in Washington. The state has paused one stage of its reopening plan.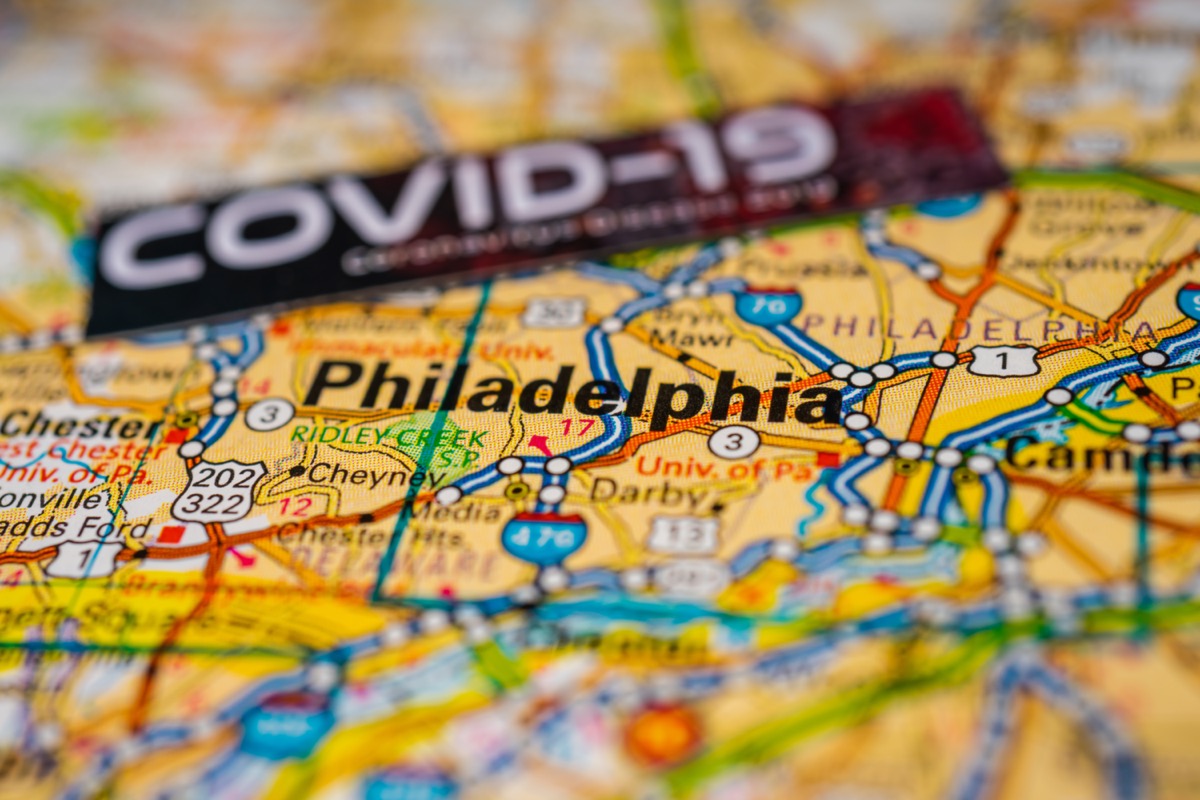 Likely due to its close proximity to the epicenter of coronavirus in the United States, Pennsylvania has been hit particularly hard by the pandemic with 83,687 cases and 6,307 coronavirus deaths. Unsurprisingly, Philadelphia and its suburbs have been hit the hardest. Over one-quarter of the state's cases—24,475—were located in Philadelphia County, while surrounding suburbs such as Montgomery, Delaware, and Bucks, have also been hotspots. Governor Tom Wolf has been controversially conservative with his reopening tactics, with the four aforementioned counties just entering into the yellow phase this week.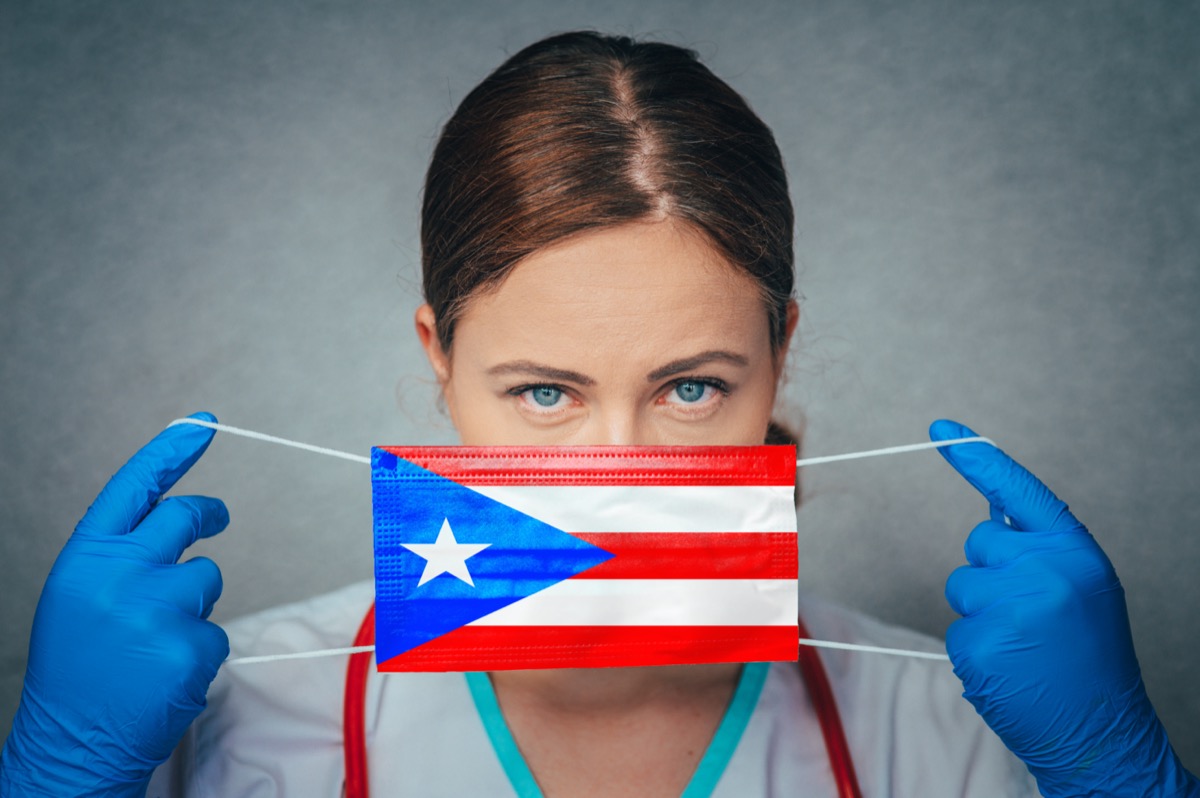 There have been 5,800 cases of coronavirus in Puerto Rico and 147 deaths. While the emerging hotspot has clearly been San Juan, with 826 cases, for the most part the virus was equally distributed around the island. One thing is clear—coronavirus isn't leaving the island anytime soon. According to the Washington Post, since the beginning of June, Puerto Rico has recorded its highest-ever seven-day average of new coronavirus cases since the pandemic began.
Out of the 16,093 cases of coronavirus in Rhode Island and 851 deaths, an overwhelming number of them—a whopping 12,363 infections and 637 fatalities—have occurred in Providence County. Due to the fact that over 60 percent of the population resides in the county, it is unsurprising that the pandemic hit this region particularly hard.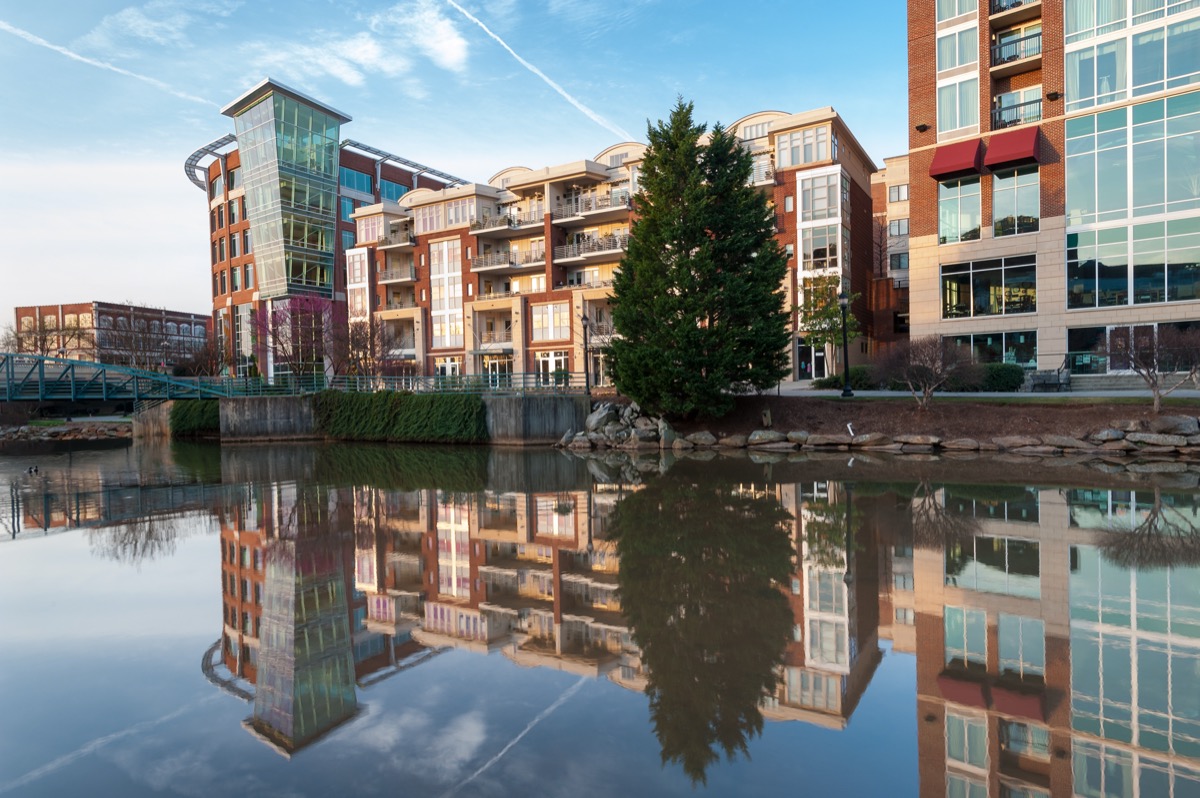 19,378 cases of coronavirus and 602 deaths have been reported in South Carolina—3,011 and 69 of which have occurred in the state's hotspot of Greenville County. During a press conference with the governor last week, South Carolina State Epidemiologist Dr. Linda Bell declared the county a major hotspot for COVID-19 spread, noting that the region has experienced some of the highest case counts since the start of June. "Today I am more concerned about COVID-19 in SC than I have ever been before," she revealed.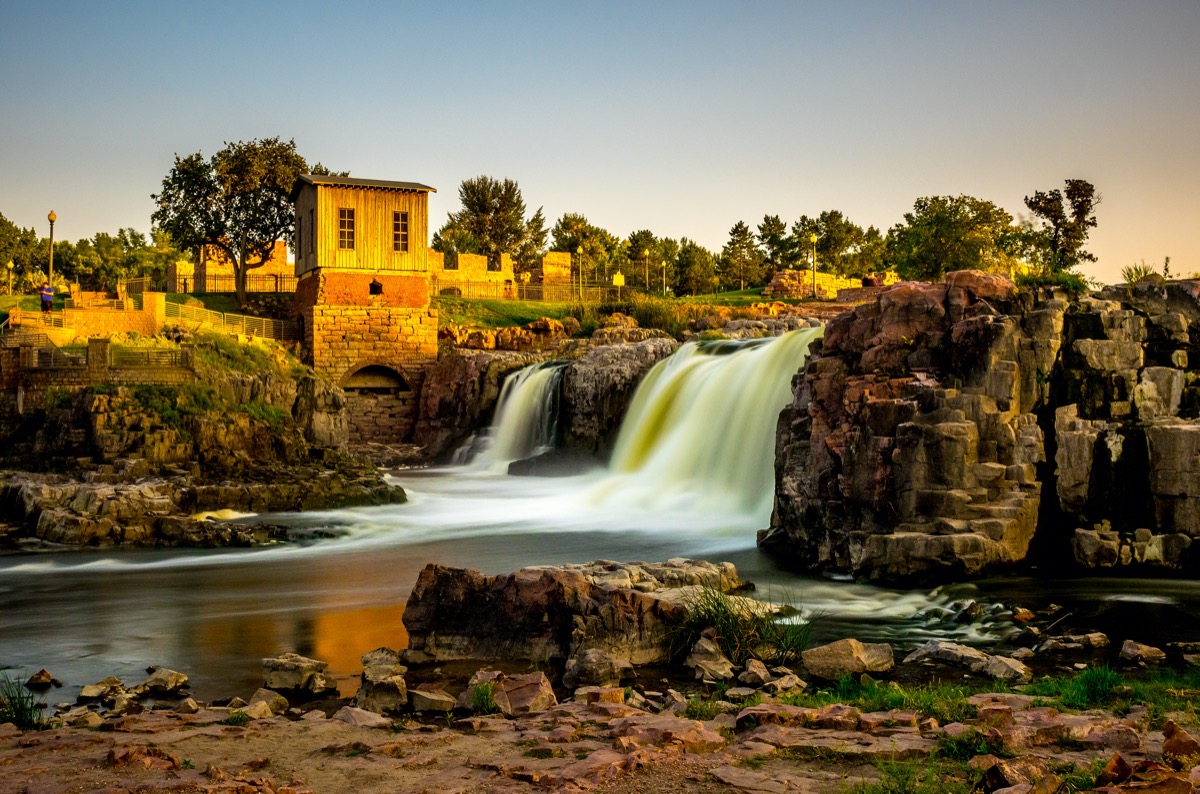 The most of coronavirus cases in South Dakota—3,485—have been reported in Minnehaha County. The state's governor, Kristi Noem, took a unique approach to handling the pandemic, maintaining that freedom over government relation "is the answer" to combatting the virus. "Freedom is a better friend of true science than government-centered and government-controlled science," she explained in a press release this week. "We took a unique path — we haven't locked people up, forced businesses or churches to close, or ordered a statewide shelter in place," she continued.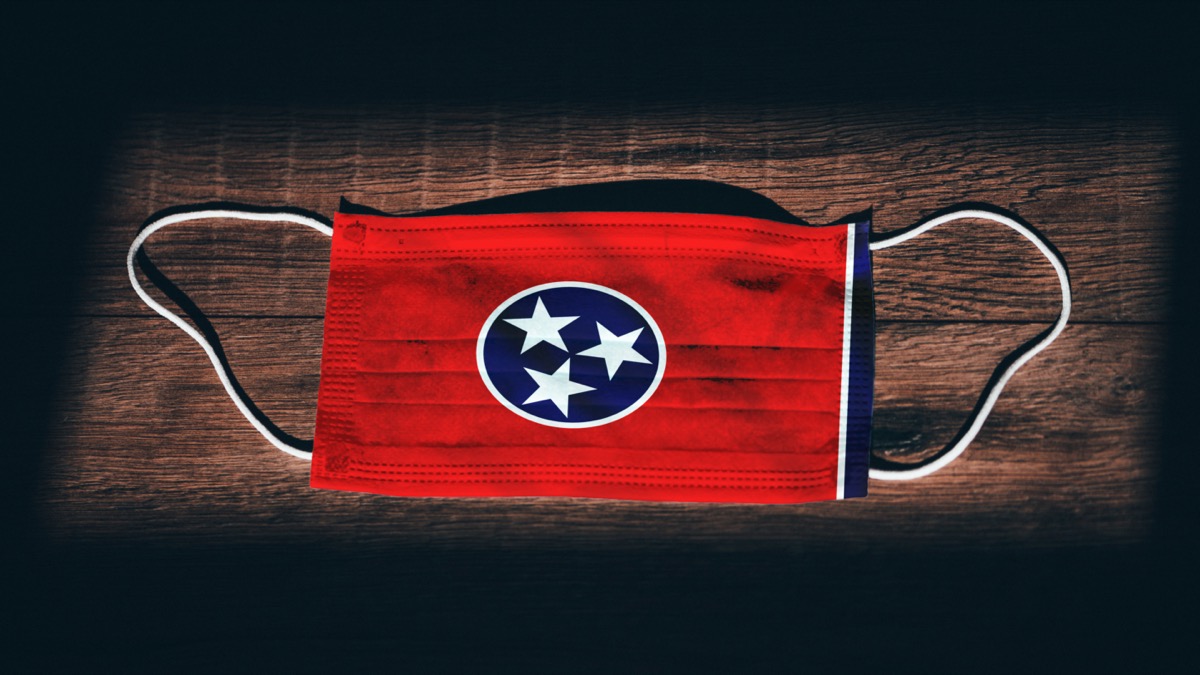 In Tennessee, there have been 30,945 cases of coronavirus and 477 deaths. The state has two standout hotspots—Davidson County (7,185 cases and 88 deaths) and Shelby County (6,954 cases and 153 deaths)—and is likely to see another peak. According to the Washington Post, the state is one of 14 states recording "their highest-ever seven-day average of new coronavirus cases." Specifically, Nashville, where Davidson County presides, is seeing an uptick of cases.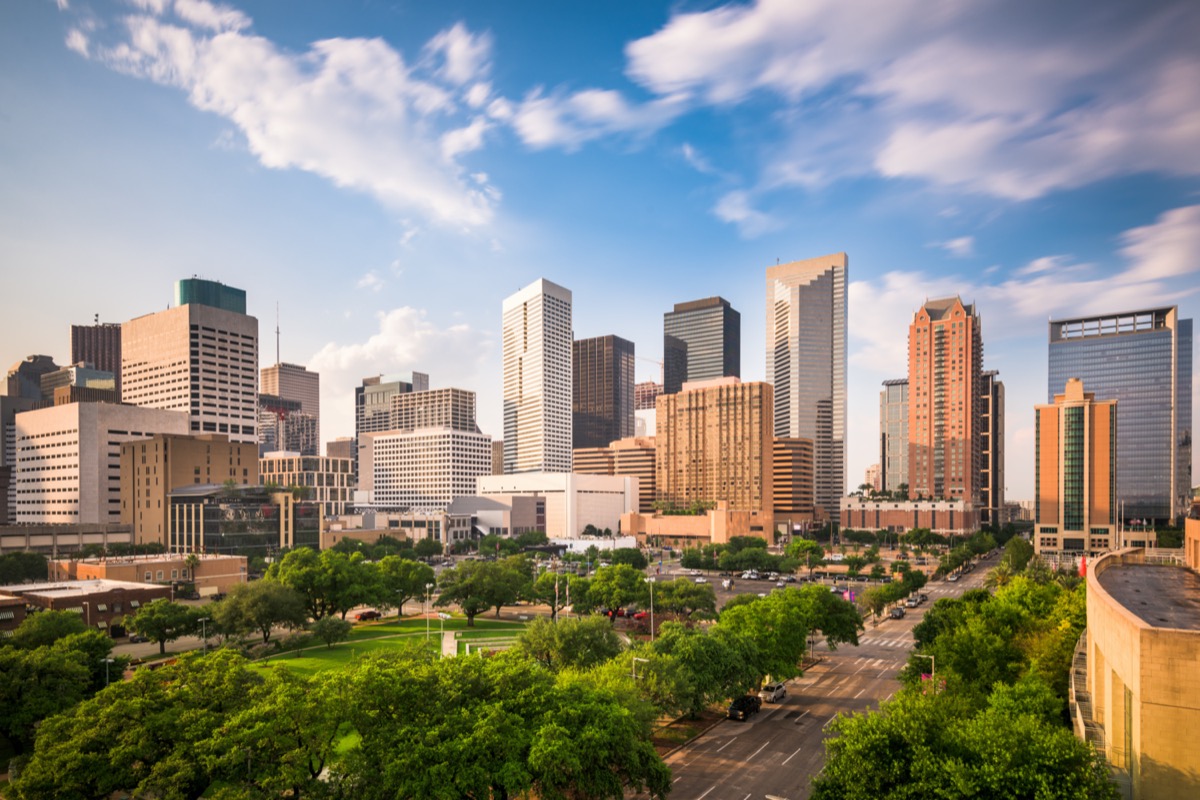 Of the 91,714 cases of coronavirus in Texas and 2,018 fatalities, 17,282 and 284, respectively, have been reported in Harris County. The state had experienced a record level of coronavirus-related hospitalization last week, according to KHOU11. 
"Common sense requires keeping our current health risk guidance in place," said Gov. Gary R. Herbert. Salt Lake county has seen 7,506 cases and 95 deaths. "We all want to return to more normal patterns of life as soon as possible, but we also do not want to take a step back in our progress against this disease and our reactivation of the economy. A marked increase in disease incidence and in hospitalizations due to COVID-19 give us pause."
With 570 recorded cases of COVID-19 and 39 deaths, Chittenden County is the leading hot spot of The Green Mountain State. Franklin is the second most affected county with 102 cases and 5 deaths. Reports show a disproportionate burden of illness and death among racial and ethnic minority groups in Chittenden County. Seven Days quotes data released by the state show that many of those infected have been black or Asian. Winooski and Burlington are the most racially diverse communities in the state and are home to many New Americans.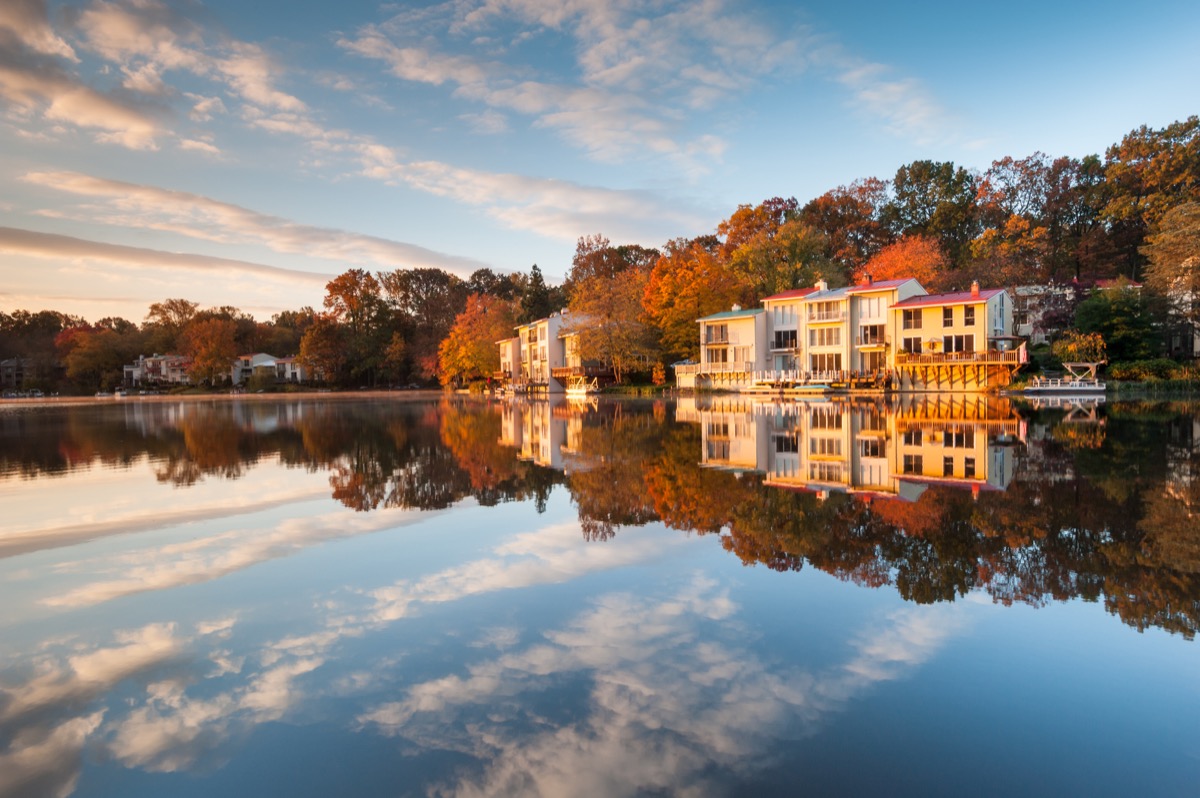 Fairfax County has the most coronavirus cases in The Old Dominion State. Fairfax officials recorded 13,092 cases and 423 deaths. Prince William is behind with 6,608 cases and 122 deaths. Fairfax County's Hispanic community seems to be especially struck by the pandemic. "Although Hispanic individuals comprise just under 17% of the total population, they account for nearly 66% of all confirmed cases in the county," reports Tysons Reporter.
The Evergreen State had been one of the first to face the pandemic. King County is the leading county with 8,799 cases and 593 deaths. The situation in Snohomish (3,595 cases and 155 deaths)  and Yakima (5,727 cases, 121 deaths)—with the Yakima County experiencing really high ratio cases per resident—seems alarming in recent days. Dr. Tanny Davenport of Virginia Mason Memorial warned that Yakima's COVID-19 trends are worsening. He said 52% of newly confirmed COVID-19 cases in all of Washington on Tuesday were from Yakima County. For context, he said Yakima County makes up just 3.2% of the state's total population, reports Yakima Herald.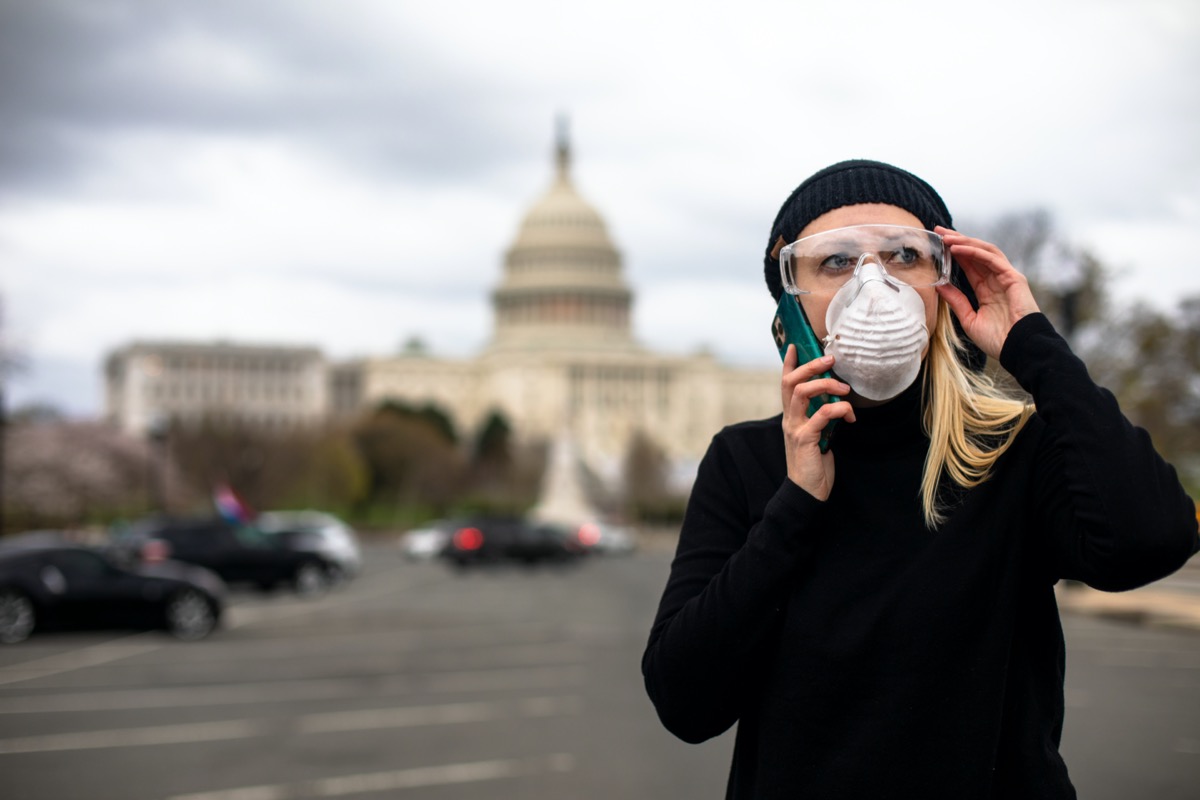 At least 515 people have died from at least 9,799 cases of the coronavirus in the District of Columbia. Officials worry about the spread after tens of thousands people attended recent racial justice demonstrations in Washington, D.C. Protesters had been advised to get tested for the virus and work from home for two weeks by Dr. LaQuandra Nesbitt, the city's health director. Also some members of the D.C. National Guard have tested positive for COVID-19 after protests, reports NBC Washington.
With 395 cases and 9 deaths, Berkeley is the leading hot spot of the Mountain State. But the situation in Kanawha with its 247 cases and 20 deaths is also worrying. WSAZ reports spike in church-related outbreaks of COVID-19 across the state. "In total, we've seen at least 24 positive cases among church members," Justice said. "We all know that a lot of the attendance at our churches are our elderly and, being the most vulnerable of all, we surely don't want to get in a situation where we are passing COVID-19 to our elderly," warns Gov. Jim Justice.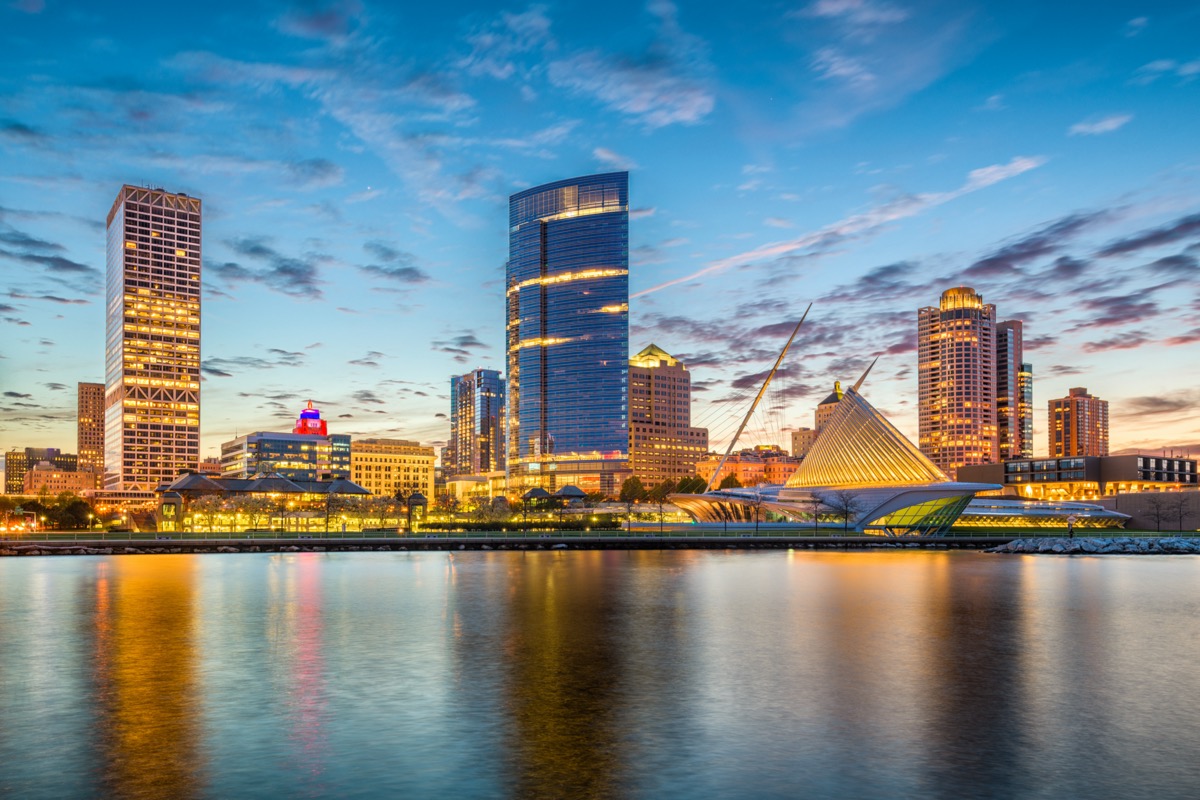 Milwaukee is the most affected county of The Badger State with 9,610 cases and 350 deaths way ahead of Brown and Racine. "With the coronavirus continuing to spread, Milwaukee County will now require all employees and members of the public who use county facilities to wear a face covering," reports Milwaukee Journal Sentinel.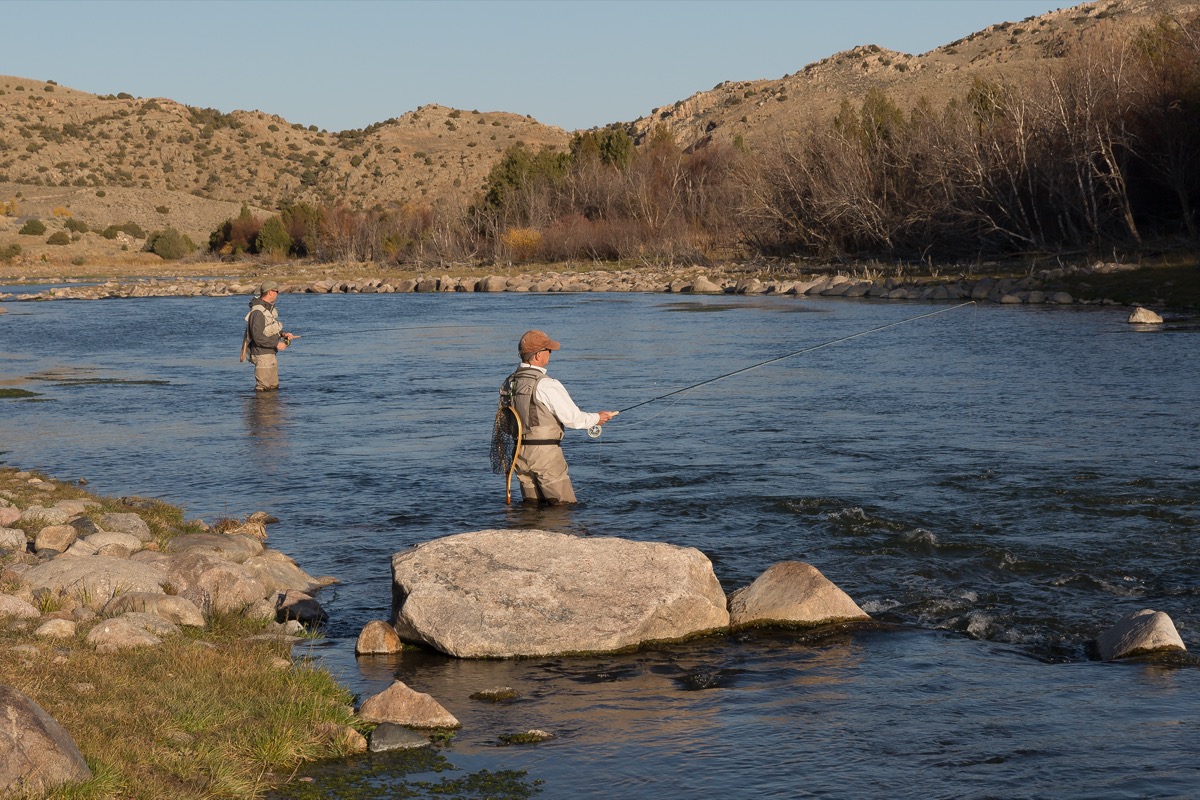 Fremont County is the leading hot spot of the Equality State with 308 cases and 9 deaths before Laramie and Teton. One of the latest Wyoming victims was a member of the Northern Arapaho tribe. "Wyoming's Native American population continues to be disproportionately affected by the virus. Indigenous peoples make up roughly 2.5 percent of the state's population. But they've accounted for 50 percent of the state's deaths and at least a third of the 768 confirmed coronavirus cases," reports the Casper Star-Tribune. 
As for yourself: To get through this pandemic at your healthiest, don't miss these Things You Should Never Do During the Coronavirus Pandemic.
Emilia specializes in human biology and psychology at the University at Albany.
Read more