Costco Partially Reopens Its Food Court—Here's What's on the Menu
Bring on the hot dogs and pizza.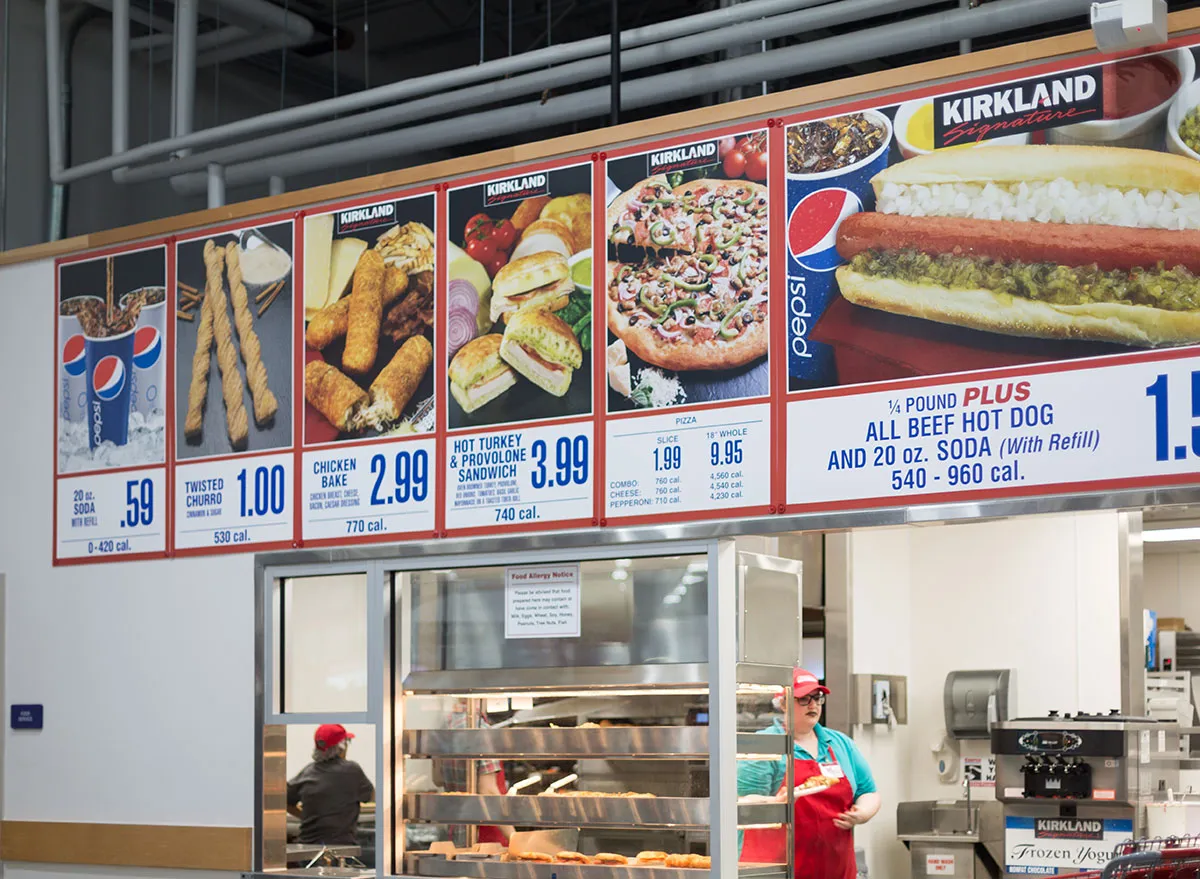 Attention Costco shoppers, the beloved food court is back. Well, partially, at least. Costco closed its food courts in response to the coronavirus pandemic but now, shoppers will be able to enjoy some of their favorite foods as the store is easing up on some of its new shopping policies. And that includes the food court slightly reopening. (FYI: Some shoppers noted this happened earlier in May, so it may vary by location.)
According to the store's updated safety measures, Costco food courts are now open for takeout only with a limited menu. Shoppers are encouraged to ask the food court employees for any condiments they may want as well. The food court won't be accessible all day, though. It will be closed from 9 a.m. to 10 a.m. Monday through Friday as that hour is reserved for shoppers ages 60 and older and for those with disabilities.
So what can you expect to see on the menu as the famed Costco food court reopens? It's been noted that shoppers are able to order a few of the key staples:
Hot dogs
Soda
Cheese pizza (slices and whole pies)
Pepperoni pizza (slices and whole pies)
There are also signs in the food courts that alert shoppers to what is available to order and take home.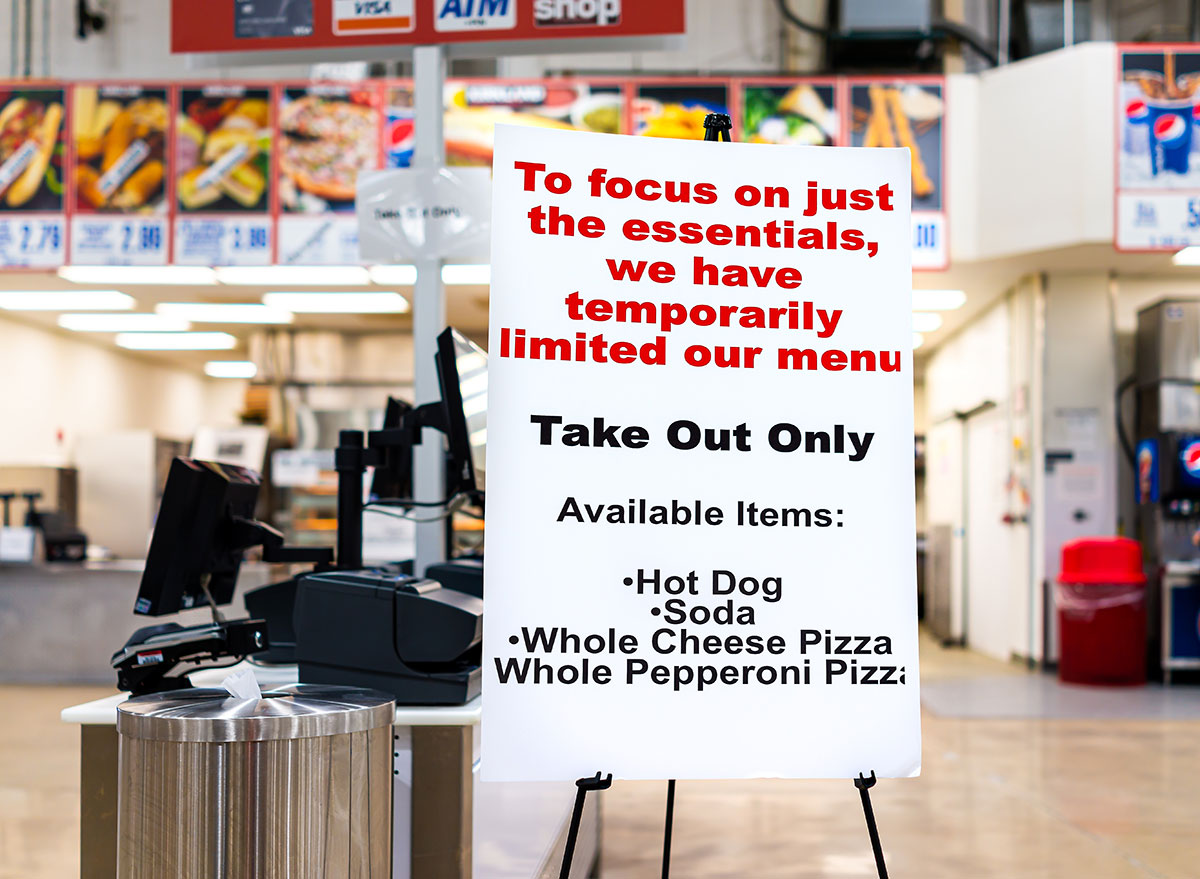 Sadly, no churros, sandwiches, or frozen yogurt just yet, but at least there are hot dogs available, right? (Fun fact: Even Julia Child was a huge fan of the Costco hot dogs!) As we've already highlighted, it's important to keep in mind that you still can't sit and eat in the food court—it's strictly still takeout only. So instead of possibly grabbing a snack to munch on while you browse the aisles, you'll have to grab that pizza on the way out. It's also important to note that customers are still required to wear a face mask and practice social distancing while shopping, so eating while you're shopping is still not something anyone should be doing right now anyway.6254a4d1642c605c54bf1cab17d50f1e
While the food court partially opening again is a great thing to see, as it feels like the food shopping experience at Costco is regaining a sense of normalcy, what you won't see are the free food sample stations scattered throughout the store. Back in March, Costco suspended the free food samples as a way to keep shoppers and employees safe in response to COVID-19, so only time will tell if those will ever back their big return. But for now, at least you have the hot dogs. If you're looking to stay up to speed on all things coronavirus-related, be sure to sign up for our newsletter to get the latest coronavirus foods news delivered straight to your inbox.
Jennifer Maldonado
Jennifer Maldonado is a senior editor at Eat This, Not That!, specializing in food and health content.
Read more about Jennifer