Costco Is Now Selling This Perfect Thanksgiving Dessert
Drop all your plans to make pumpkin pie.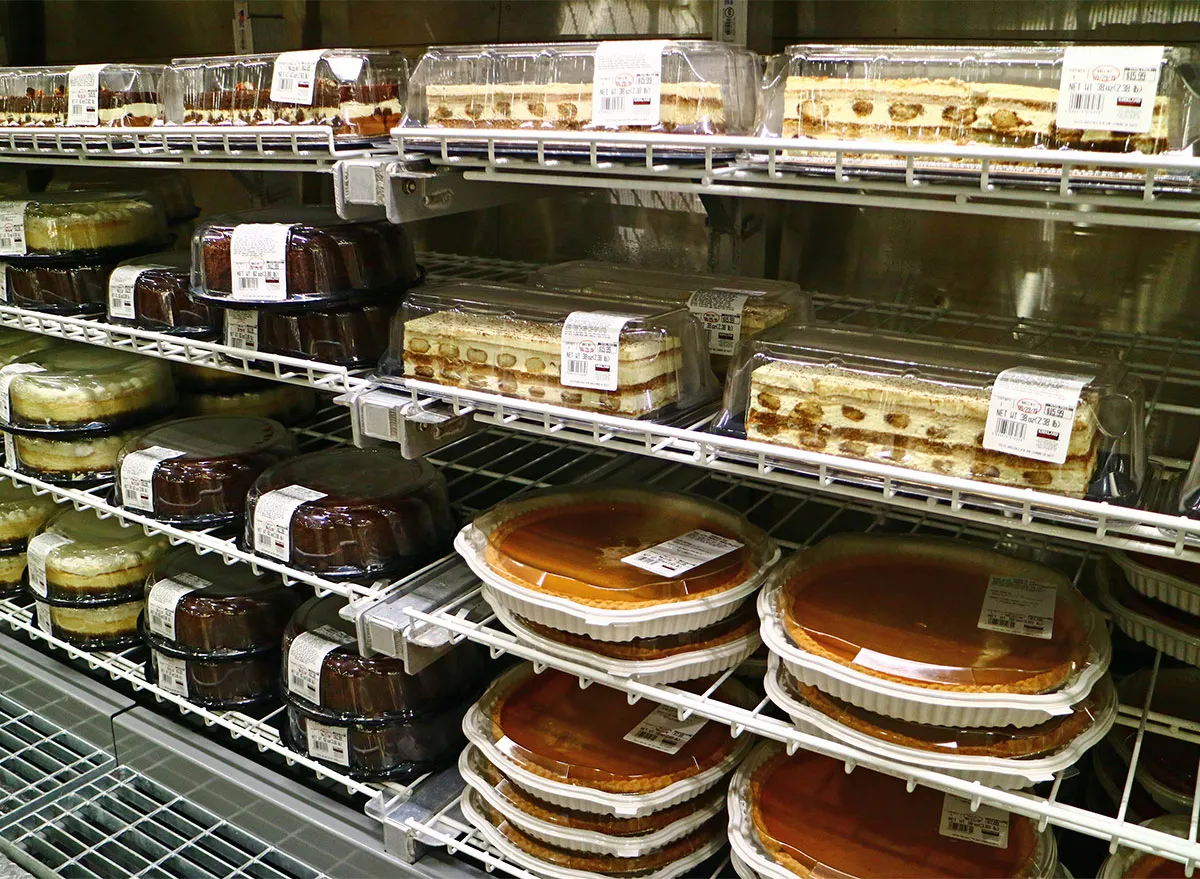 Whenever the iconic Junior's Cheesecake makes an appearance at Costco, word travels fast—and the cakes sell out even faster. With Thanksgiving right around the corner, Costco is delighting fans once again with a seasonal flavor of the beloved cheesecake that screams, "Put me on your holiday table!"
Junior's Pumpkin Layer Cake Cheesecake was spotted in the warehouse's refrigerators this past week, according to Instagrammer @costco_empties. And it promises to be the perfect addition to your Thanksgiving dinner line-up—no matter the size of your celebration this year. This cake is made up of layers of New York cheesecake and pumpkin spice sponge cake, with thick cream cheese icing on top. (Related: 15 Classic American Desserts That Deserve a Comeback .)
You can score the 3.5-pound dessert at your nearest Costco location for only $15.99. That's a complete steal, considering the fact that cakes of this size sell for more than $45 on Junior's website. In case you were wondering, this hefty bake has 12 servings. (But you may wind up eating it all by yourself in one sitting, because all bets are off in 2020!)
This is the fourth time this year that Costco is carrying Junior's baked goods. In February, the retailer sold adorable chocolate-covered cheesecake hearts—also at a major discount. In April, Costco shoppers were treated to delightful Easter-themed Junior's cakes shaped like eggs. And this fall, an Apple Crumble Cheesecake was spotted on store shelves right in time for apple-picking season. We are digging these seasonal collaborations, Costco and Junior's!
Don't forget to sign up for our newsletter to get the latest grocery news delivered straight to your inbox.
Mura Dominko
Mura is ETNT's Executive Editor, leading the coverage of America's favorite restaurant chains, grocery stores, and viral food moments.
Read more about Mura
More content from
Groceries