These Coronavirus-Packed Places Put You at Major Risk
Prayer, lap dances, and playing ball are all risky activities, according to the latest stats.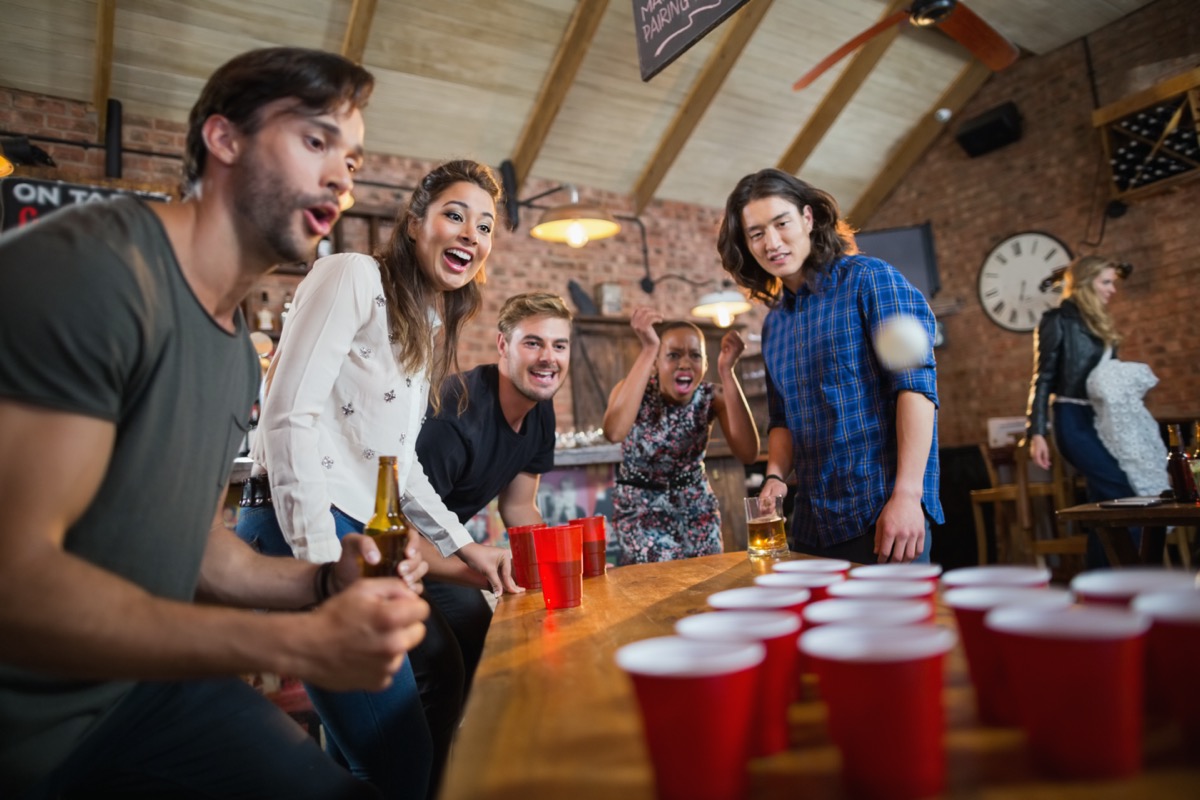 Early on in the pandemic, clusters of coronavirus were reported primarily in nursing homes, prisons and meatpacking plants. However, as the country continues to reopen after several months of social distancing and sheltering in place, people are returning back to their pre-pandemic lives—including their favorite haunts—and bringing the virus with them. Over the last month, outbreak clusters have been reported everywhere from bars and strip clubs to church camps, and judging by the public's resistance to wear masks and social distance, it is likely the virus will continue to fester in these sorts of spots throughout the summer. Here are 10 of the places where coronavirus cases are exploding.
Outbreaks at churches have been reported in southern states, including Alabama, Kansas and West Virginia. Gov. Jim Justice of West Virginia, a Republican, explained to the New York Times that six separate outbreaks had been linked to churches in his state alone—including three that were still active as of last week. As of now, he isn't planning on closing them, describing them as "the most sacred ground." He does, however, admit that they are risky when it comes to the virus. "The reality is really simple," he told the publication. When congregants do not adhere to wearing masks or sitting every other pew, he said, "we're asking for it."
A Strip Club in Wisconsin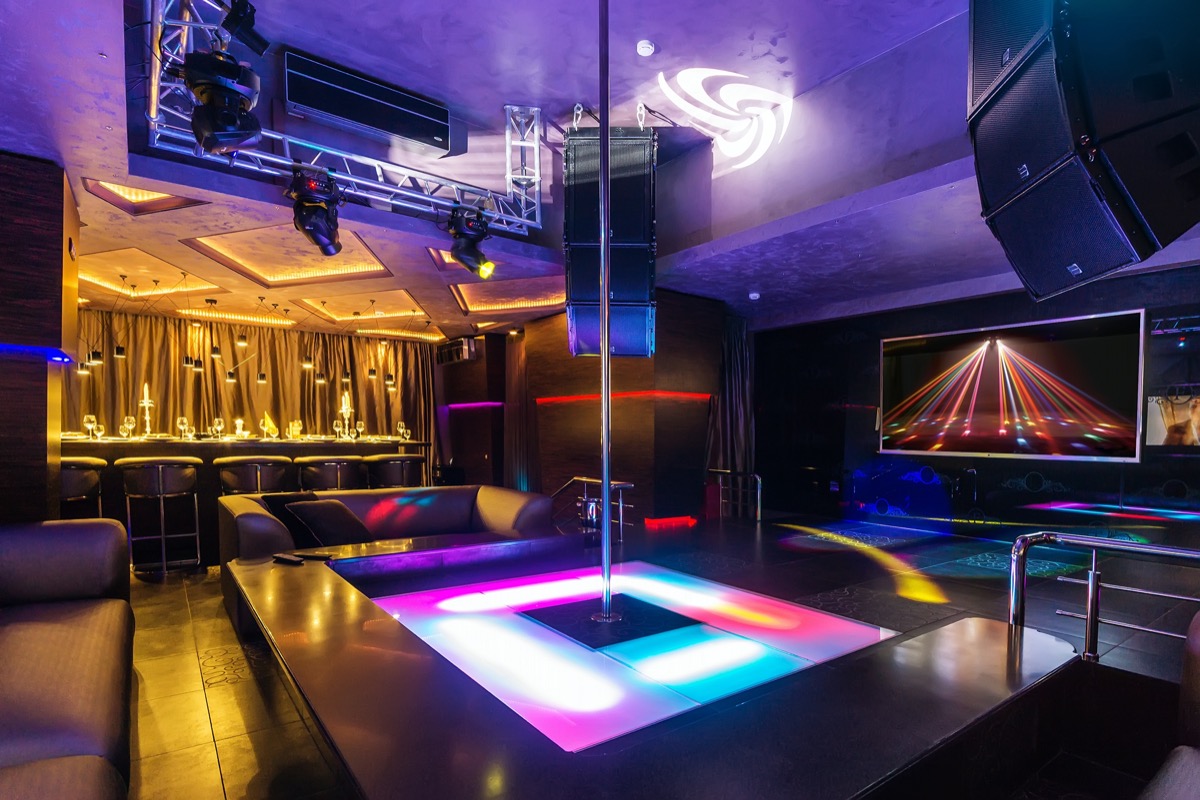 You might want to avoid visiting a place like this until after there is a coronavirus vaccine. At least four cases of the virus were tied to the Cruisin' Chubbys Gentlemen's Club in Wisconsin Dells, according to the publication. 
Bar hopping is the perfect activity if you want to spread COVID-19. At least 100 people tested positive for the virus after in the Tigerland nightlife district, central to Louisiana State University. "Anyone who visited Tigerland bars over the weekend should consider themselves exposed to COVID-19 and should self-quarantine for 14 days and monitor for symptoms," the Louisiana Department of Health said, according to the AP. "LDH is receiving increased reports of individuals testing positive for COVID-19 after visiting bars and private social gatherings. Gatherings where people are interacting without a mask and within 6 feet of one another present inherent risk of virus spread."
A Christian Camp in Colorado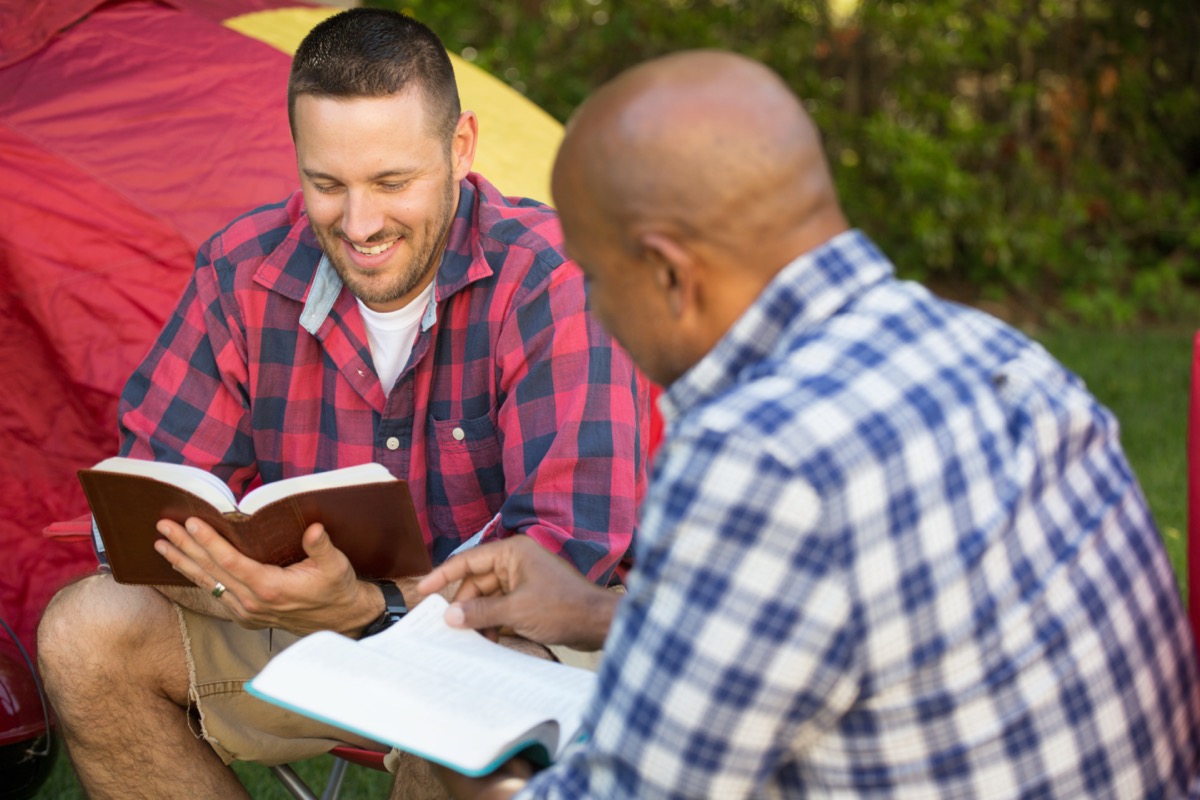 There has been a major coronavirus outbreak at Eagle Lake Overnight Camp, a Christian summer camp near Colorado Springs—and it occurred before campers even arrived! A suspected 11 employees are sick with the virus and another 40 staffers exposed, forcing the camps to close their doors for the first time in 63 years.
Casino Employees on the Las Vegas Strip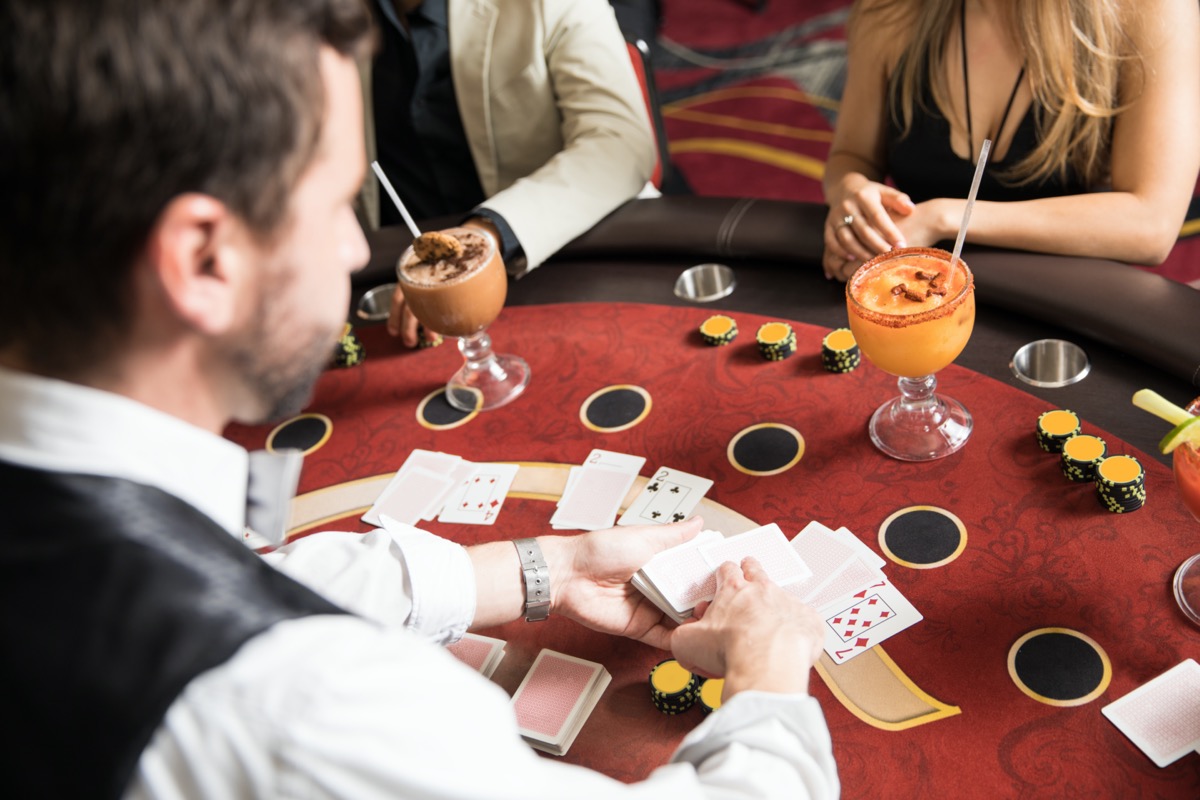 Casinos have been a source of concern as a potential breeding ground for coronavirus since early on in the pandemic, due to a variety of factors including the simple fact that people from all over the world congregate in the tightly packed spaces. It isn't very surprising that since casinos reopened on June 4, infections are on the rise. In Clark County (where Sin City is located), the daily average of new cases has doubled in two weeks, up from 124 to 250 on Sunday, per the NYT. "I am very, very afraid," Diana Thomas, a guest room attendant at the Flamingo told the paper, adding that the majority of guests were not wearing masks. 6254a4d1642c605c54bf1cab17d50f1e
Frat Parties in Mississippi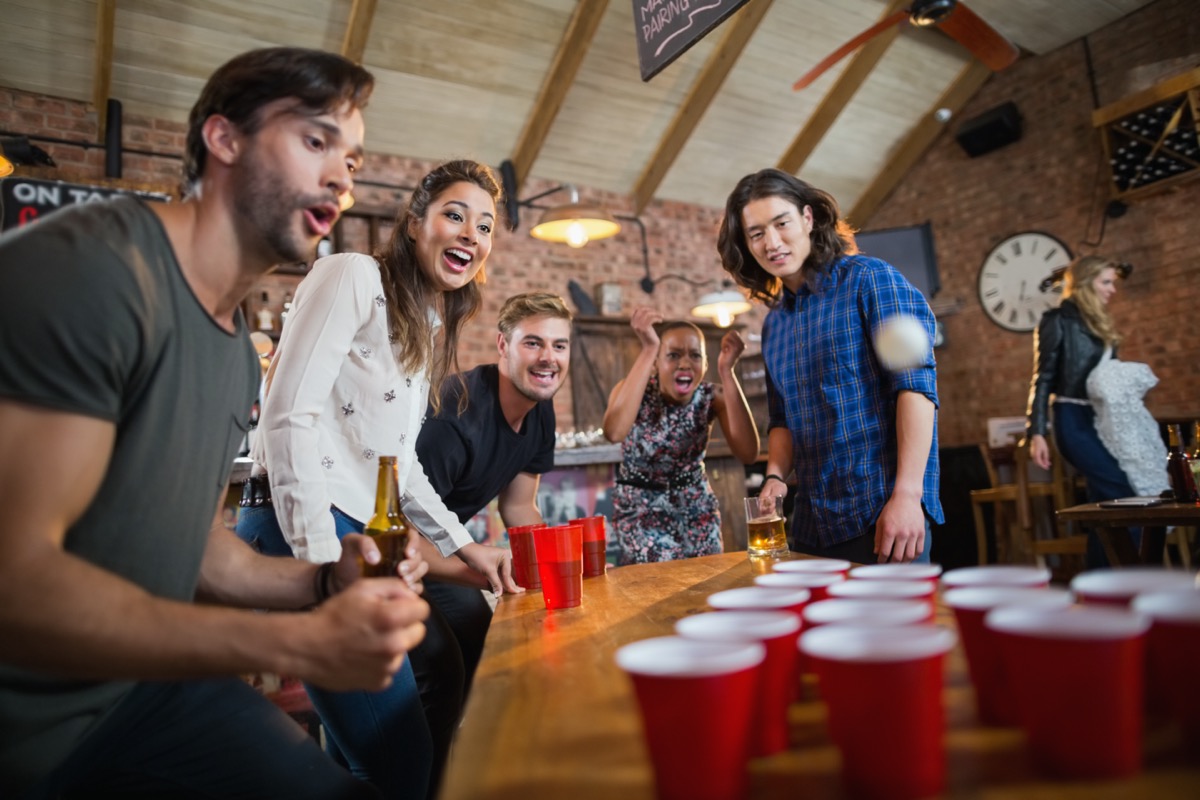 School might be out for summer, but apparently the frat parties are still going on at the University of Mississippi in Oxford, where a cluster of cases and outbreaks have been traced back to. "What we've identified so far is that it seems to be related to community transmission and social gatherings, and we have linked quite a few patients back to fraternity rush parties that are happening in the summer," Dr. Thomas Dobbs, Mississippi State Health Officer, said during the state's coronavirus press conference.
Food Plants and Facilities
Food and meat plants are still a place of concern when it comes to coronavirus. The most recent outbreak occurred at Dole vegetable packaging facility in Springfield, Ohio, where over 230 workers were infected. Over in Oswego County, New York at least 40 cases have been traced back to an apple packaging facility, Champlain Valley Specialty. 
A Pentecostal Church in Oregon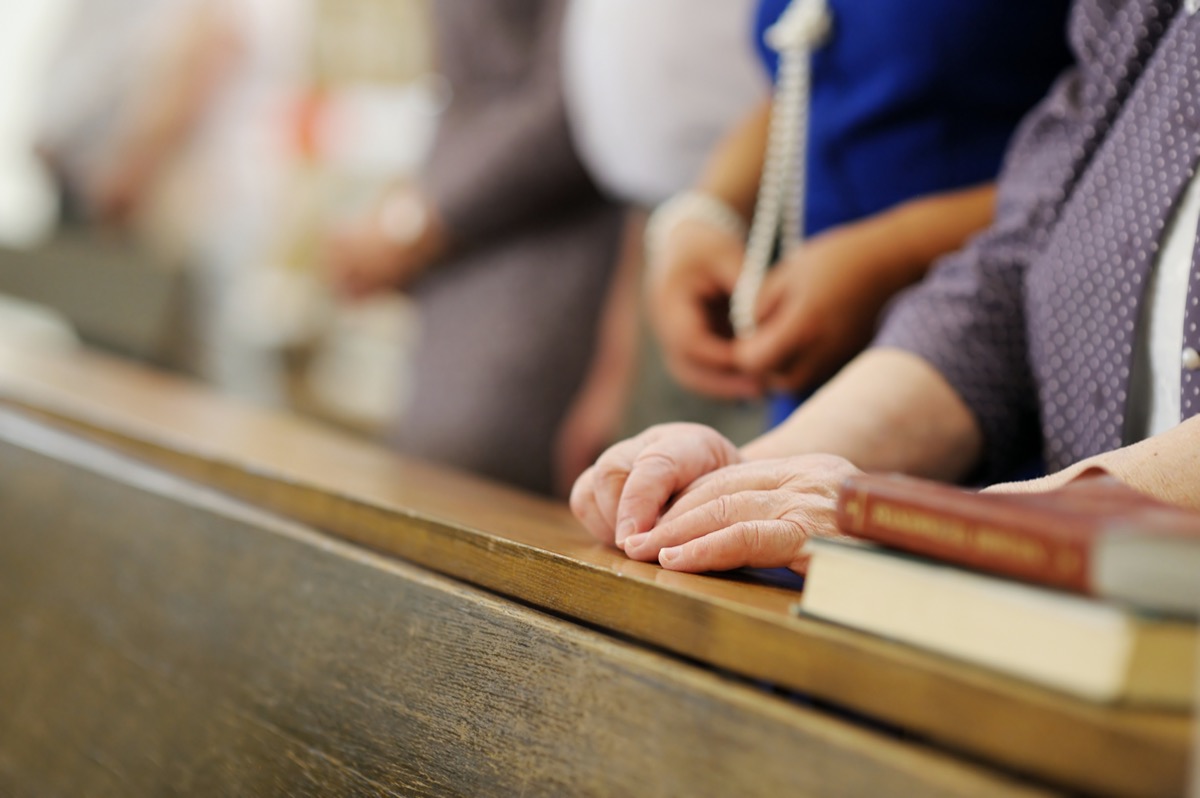 A small church in Oregon was responsible for the state's largest coronavirus outbreak to date. Over 236 cases were tied to the Lighthouse Pentecostal Church in Union County, who held services despite the state's stay-at-home order.
RELATED: 15 Mistakes You're Making With Face Masks
Protests Across the Country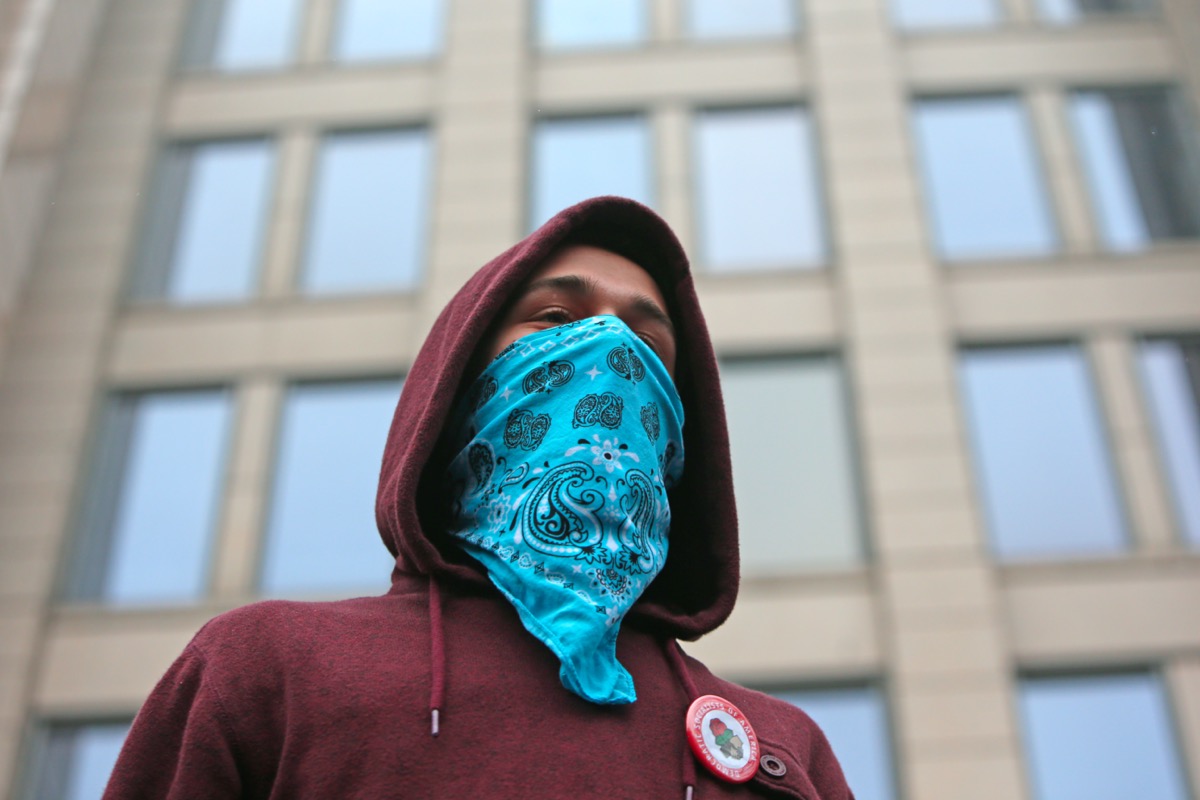 The George Floyd protests across the country were responsible for spreading an anti-racist and anti-police brutality message—as well as coronavirus. According to the NYT, public health officials across the country have identified coronavirus cases in more than 50 people involved in the protests.
College and Professional Sports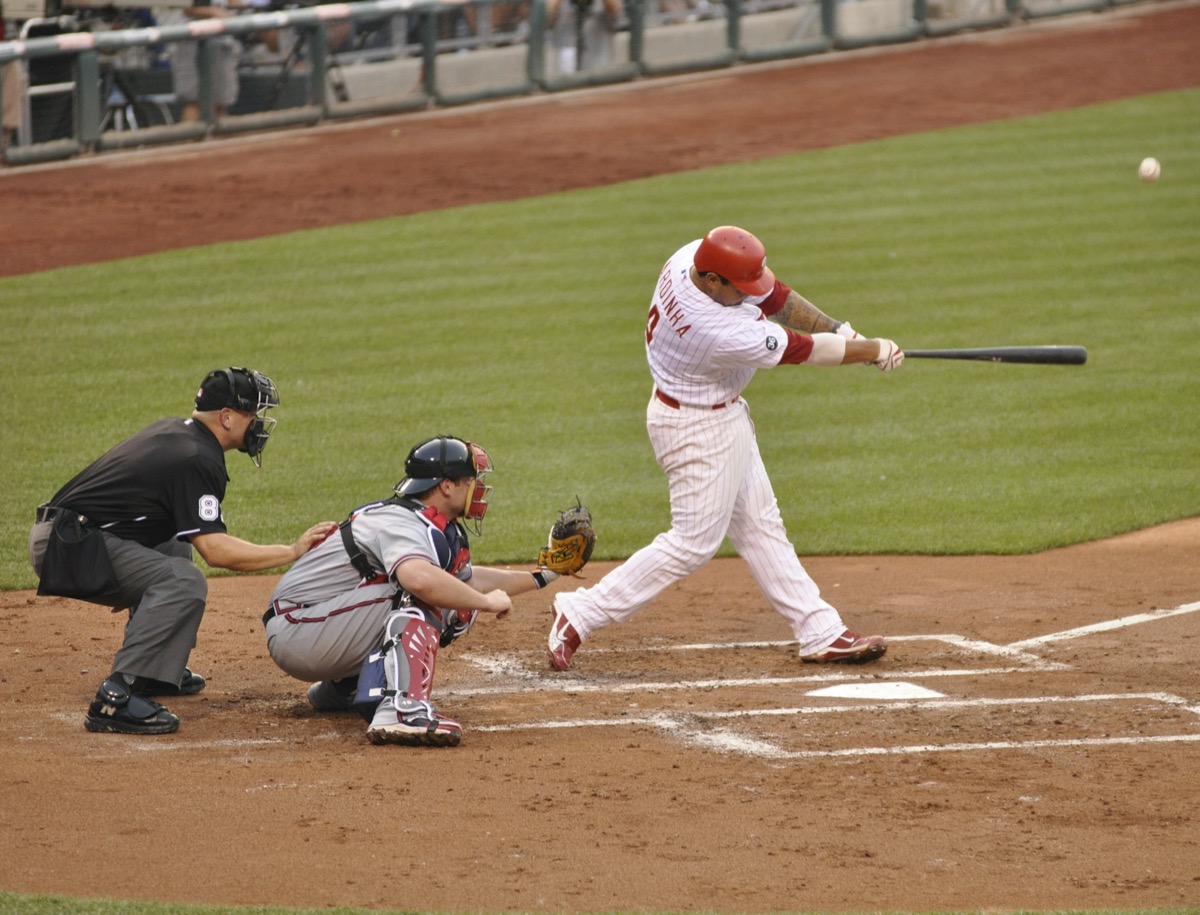 Even though most sports are on hiatus, new clusters of coronavirus have been linked back to athletics. At Clemson University, where college football players are preparing for the fall season, at least 23 football players have been infected. At Iowa State, 10 athletes at Iowa State have tested positive. And, at Texas State, 5. As for baseball, the Philadelphia Phillies and Tampa Bay Lightning have both reported cases stemming from pre-season practices. Most recently, tennis star Novak Djokovic and his wife tested positive for the virus, while on the Adria Tour in Croatia. 
How to Stay Healthy and Safe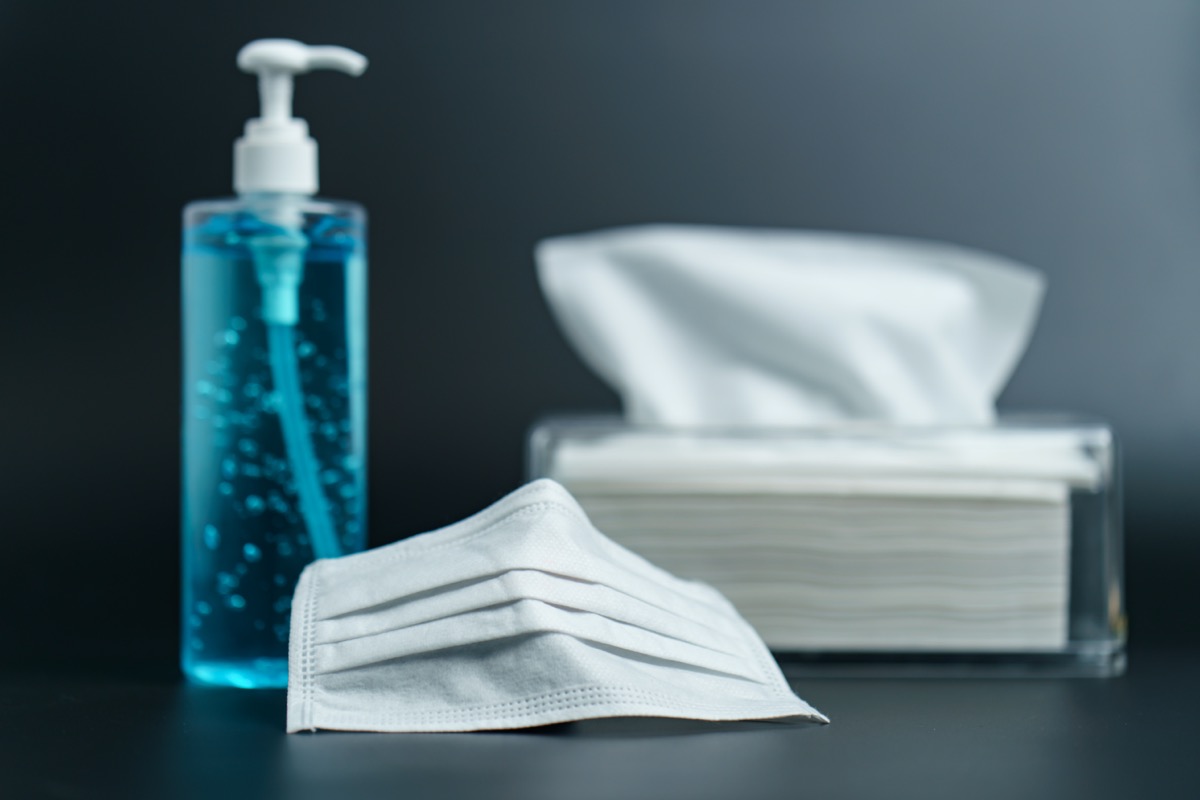 The outbreaks are not entirely surprising. "This is exactly what most people would expect when you lift stay-at-home orders and isolation orders," Rebecca Christofferson, an infectious-disease expert at Louisiana State University, told the New York Times. "All of those things combined just make it a complex problem—human behavior, contact and virus," she said. "You put it all in a big pot, and boom!" For your part, wash your hands regularly, wear a face covering, practice social distancing—and before going somewhere, as yourself, is this truly essential? Is it truly worth the risk? To get through this pandemic at your healthiest, don't miss these Things You Should Never Do During the Coronavirus Pandemic.
Leah Groth
Leah Groth has decades of experience covering all things health, wellness and fitness related.
Read more about Leah