20 Things You Should Never Do As Coronavirus Spikes
With outbreaks happening in large cities, this is info you need to know.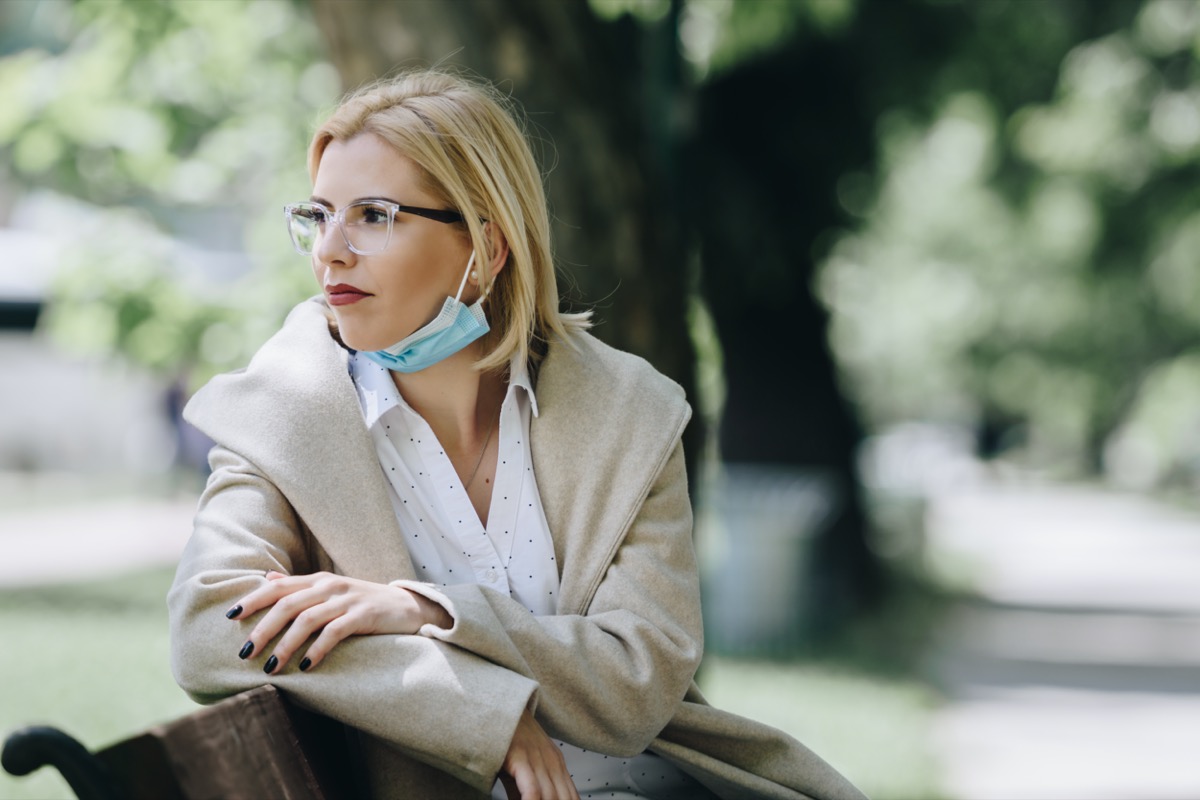 As summer begins, many states are experiencing a surge in coronavirus cases, particularly in the South and West—and the nation as a whole has seen record numbers of new cases reported in a single day. If you're concerned, that's understandable. To keep yourself and your family safe, here are the things you definitely shouldn't do as coronavirus spikes. 
Health officials continue to emphasize that it's important to wear a face mask when out in public to slow transmission of the virus.  
Don't Forget to Wash Your Mask
If you're using cloth face masks, be sure to wash them after every wear.
Don't Attend Large Gatherings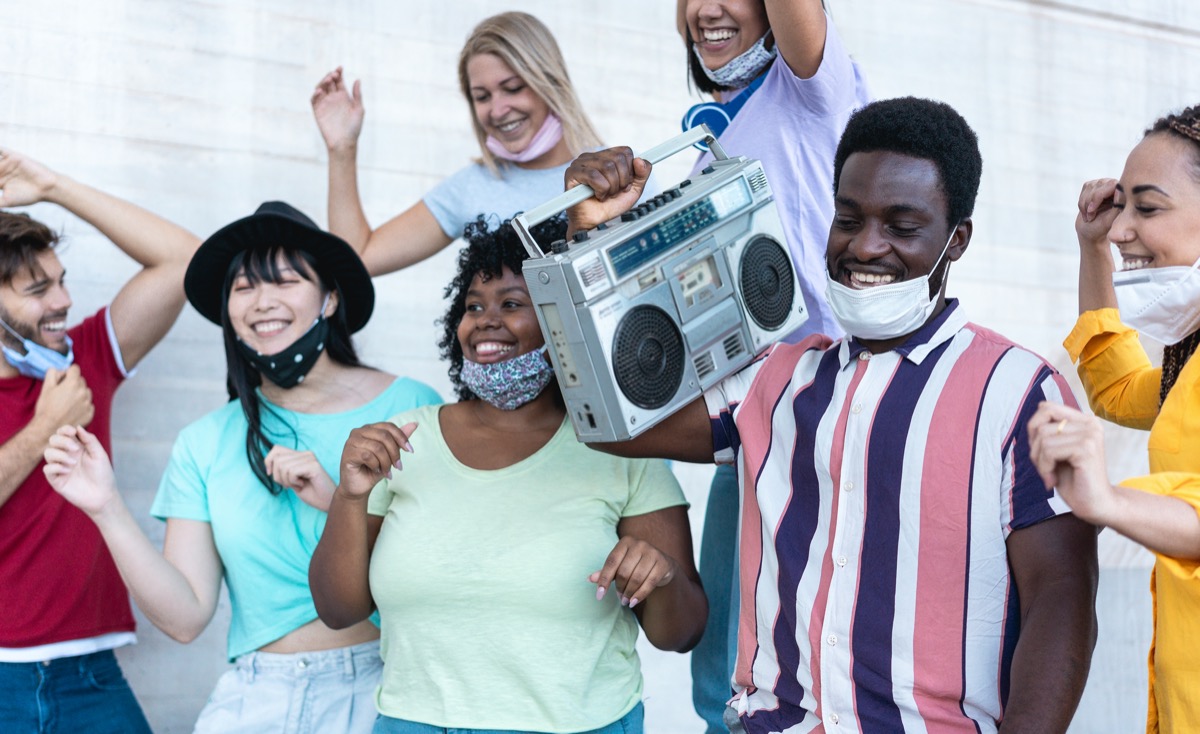 This week, a Washington State health official said that private parties, not the recent public protests, were responsible for a surge in cases in the state: One party of 100 to 150 people resulted in 29 infections. In North Texas, a surprise birthday party involving 25 attendees resulted in 18 members of the same family contracting coronavirus. 
Even though bars are reopening, it's not a good idea to head to your local hangout if you want to remain healthy. Earlier this month, one night out at a Florida bar resulted in 16 friends and seven employees contracting coronavirus from one infected patron.
Never Slack Off On Handwashing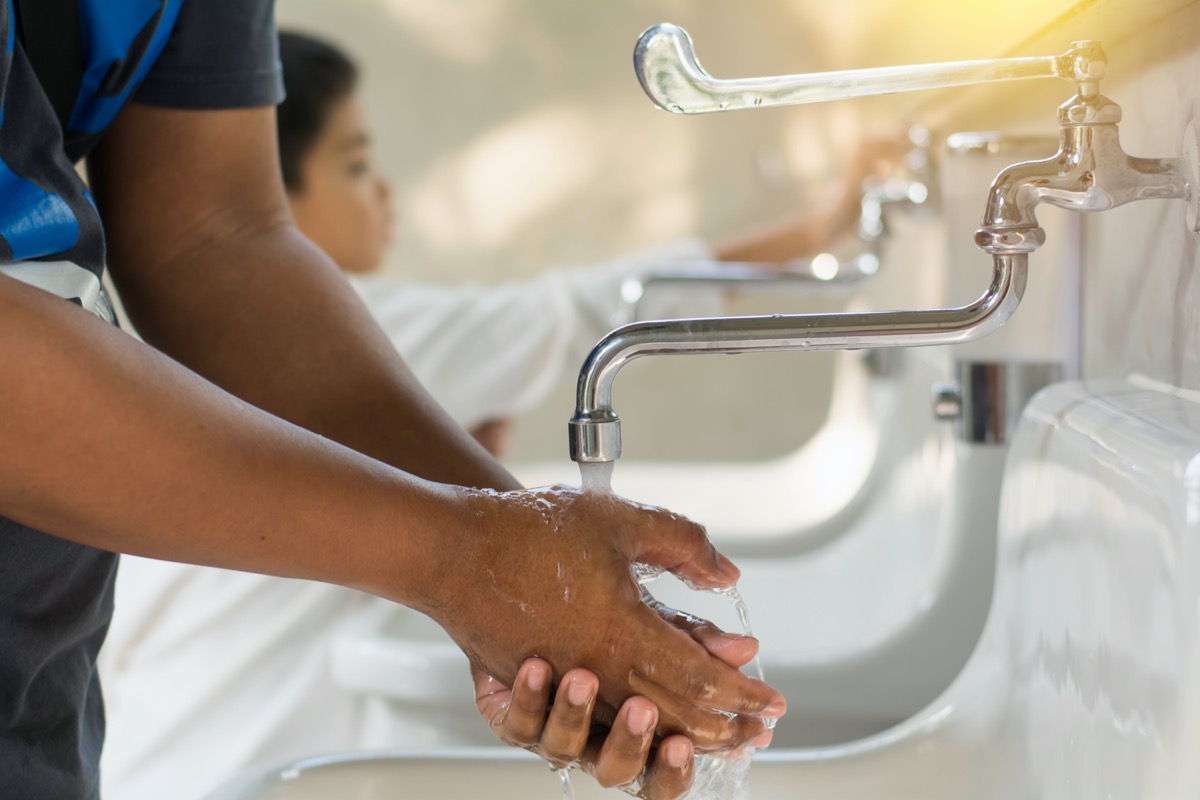 Remember that frequent handwashing is one of the best ways to avoid the virus—you may be sick of doing it, but it's important to continue. Wash frequently with soap and water for at least 20 seconds.
Never Ignore Quarantine Rules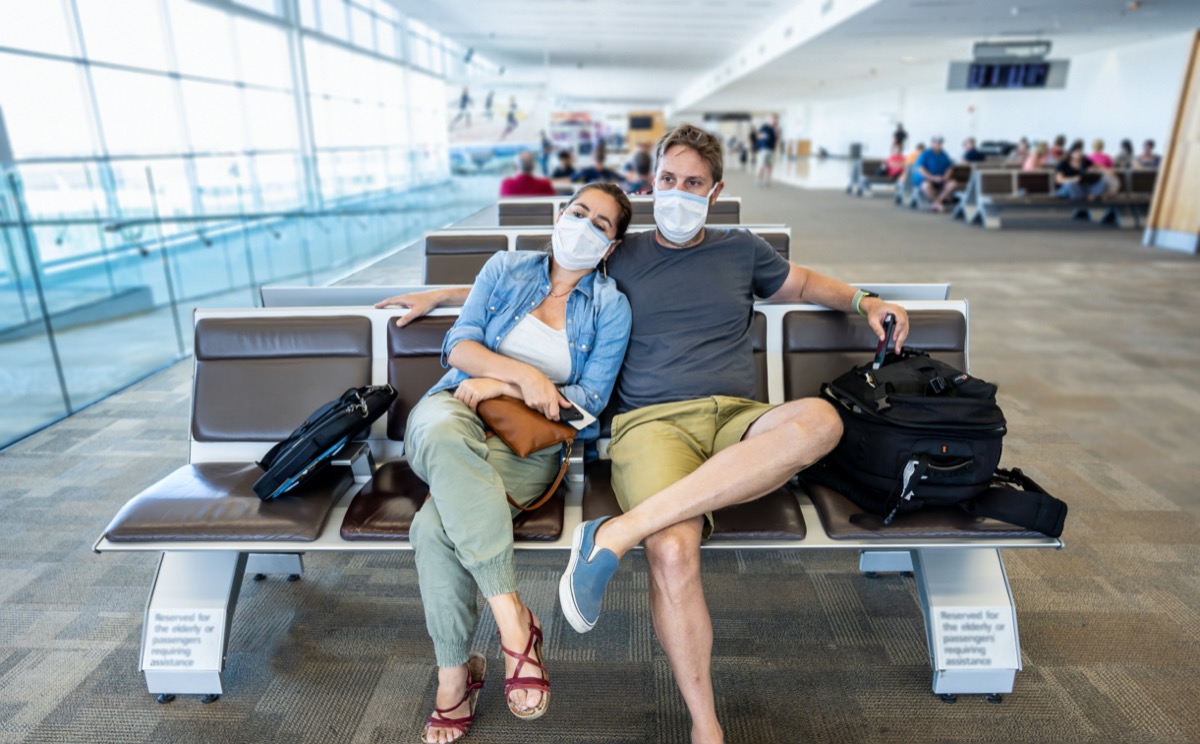 If you're traveling from state to state, be aware that you might be subject to quarantine, depending on your origin. This week, governors of New York, New Jersey and Connecticut announced that visitors from states with high coronavirus rates would need to quarantine themselves for 14 days.
Never Ignore Social Distancing Rules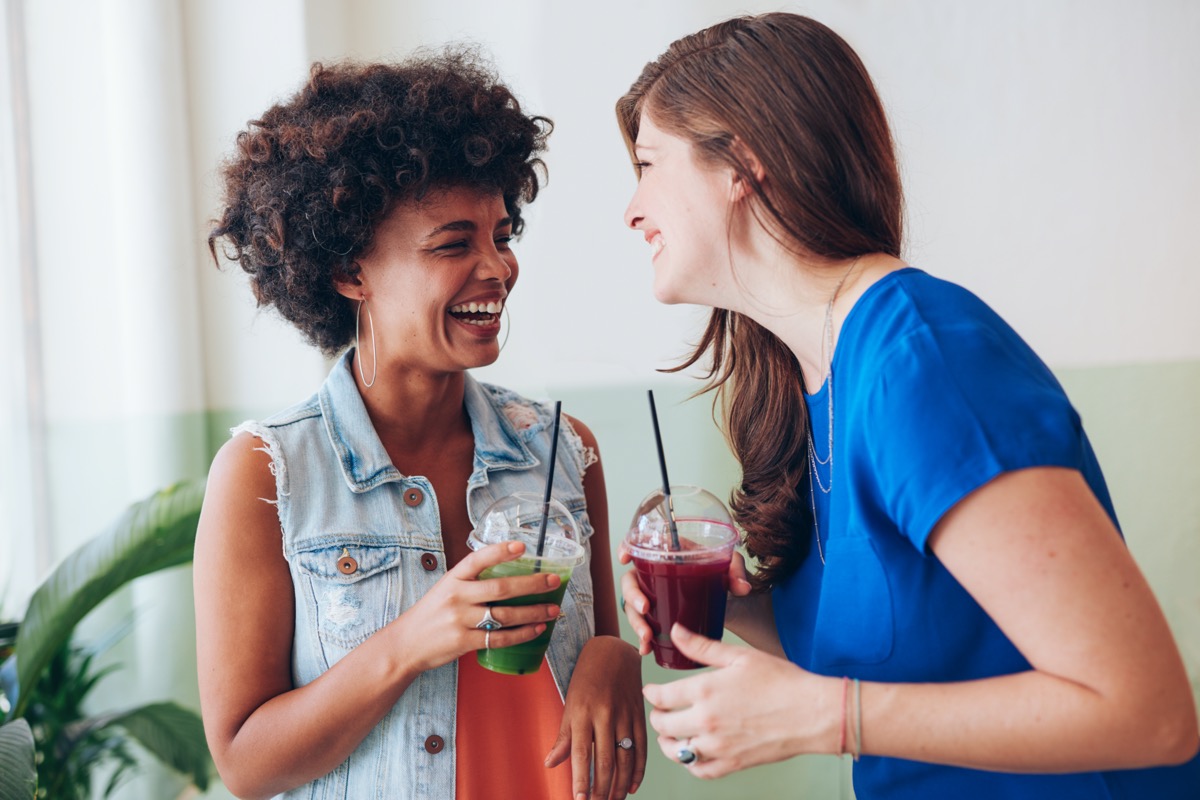 Even when you're outside, wear a mask and continue to practice social distancing. The CDC recommends staying six feet away from people who don't live with—even in and out of the water at the beach.
Don't Skip Needed Medical Care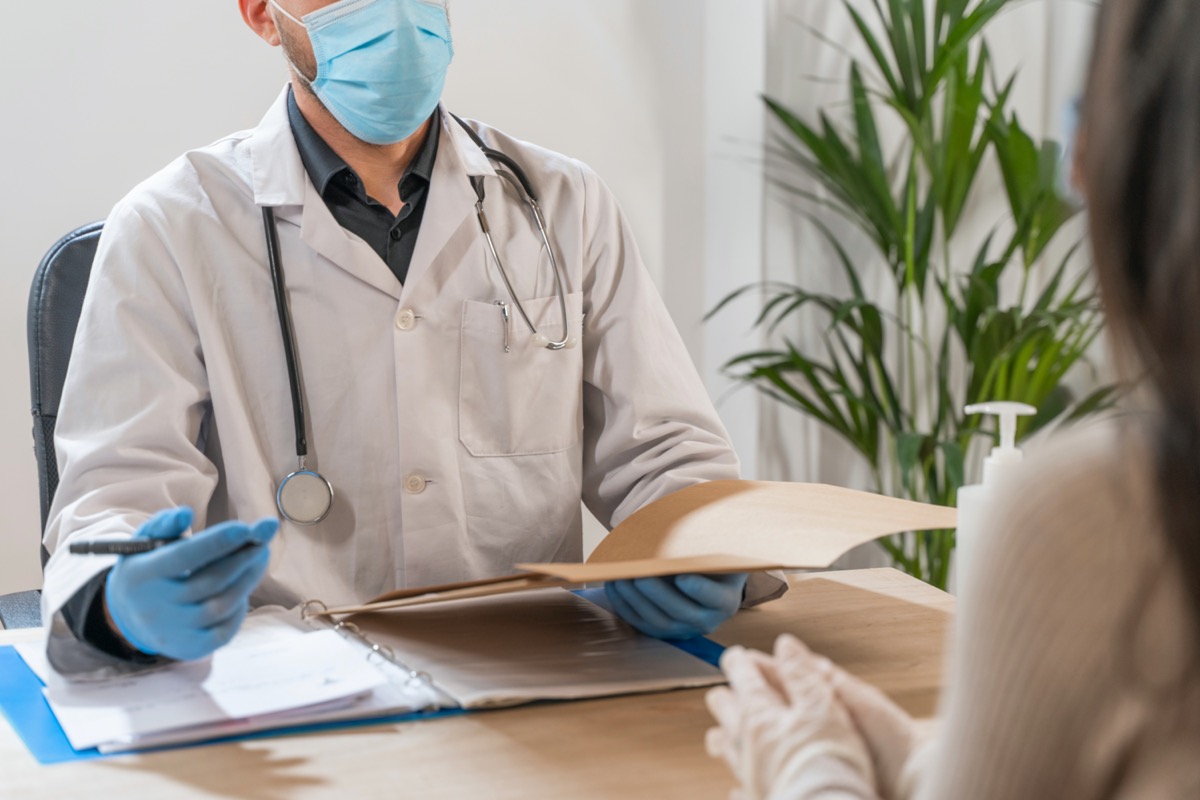 Fear of coronavirus isn't a good reason to sacrifice your overall health by avoiding necessary checkups and medical care for ongoing conditions. If you're nervous about contracting the virus in a medical office, tell your healthcare provider about your concerns. They'll be able to help you reduce your risk of infection, including switching to telemedicine visits if possible.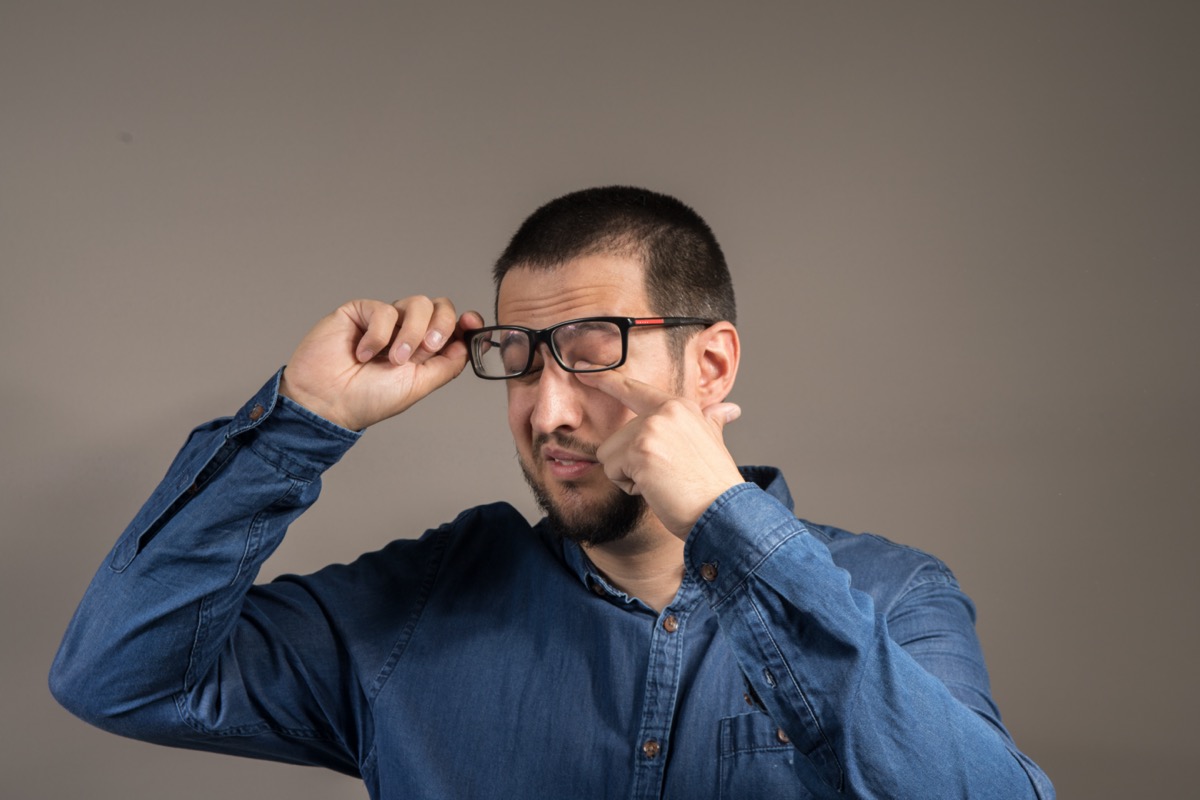 Allergy season and the summer heat might make it tempting to rub itchy eyes or mop a sweaty brow with your hands, even without realizing it. But touching the eyes, nose or mouth is one of the easiest ways to transmit germs like coronavirus.  
Don't Think The Young Are Immune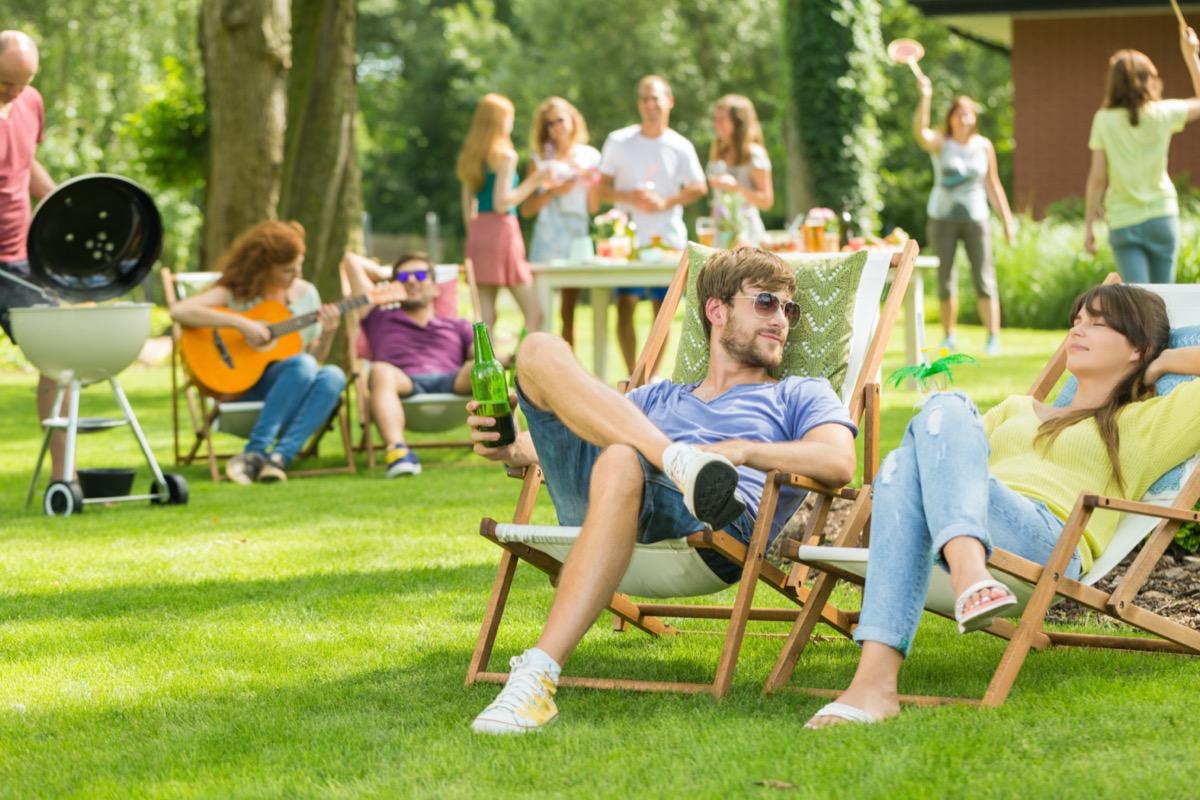 The recent spike in coronavirus cases has further proved that young people aren't unaffected by coronavirus. Washington State reported that in June, 2 out of 3 people who've contracted the disease there are under 29. And in Florida, the median age for coronavirus patients dropped from 65 in March to 37 in June.
Never Go Out If You Feel Sick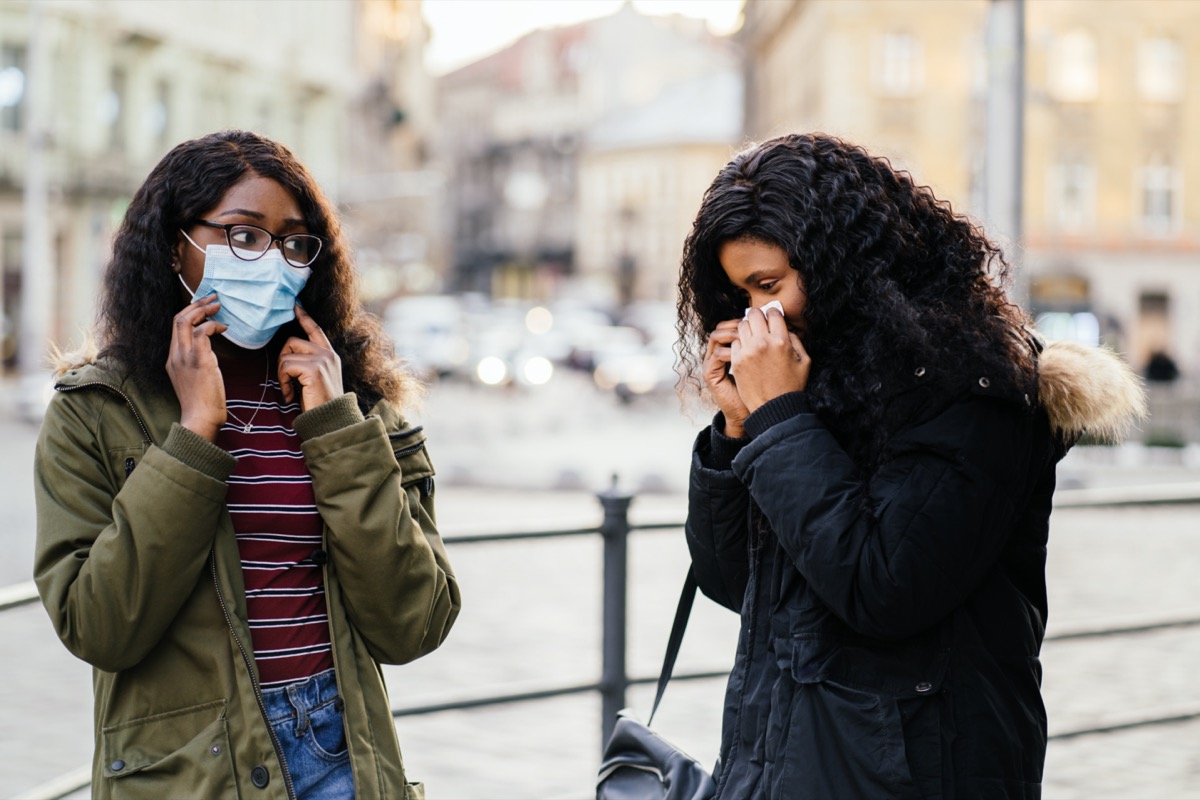 If you're feeling unwell or experiencing any of the common coronavirus symptoms, it's essential to stay home to avoid infecting others. 
Don't Make Non-Essential Trips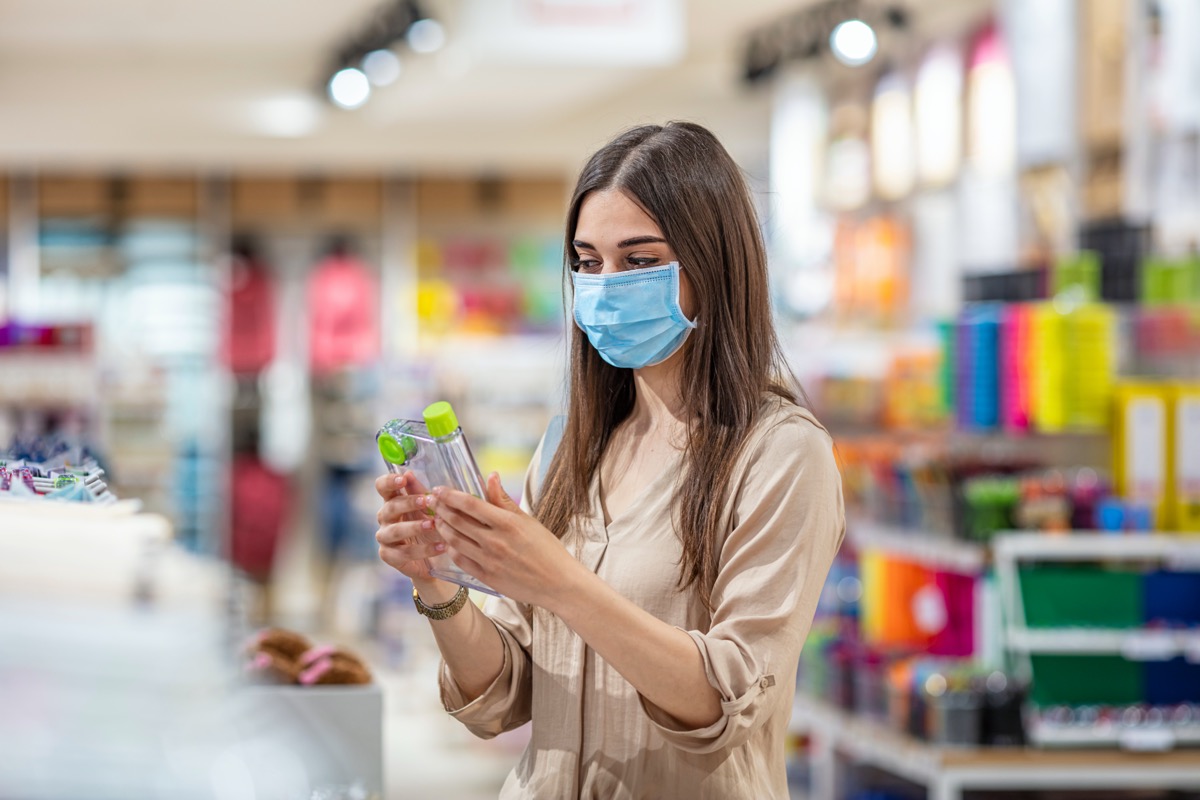 No doubt you're weighing the risks and benefits of summer travel. But it's also a good idea to evaluate how many of your everyday trips are necessary—do you have to go to the grocery store twice a week, or could it be once, or could you use a delivery service instead? 
Never Wear Your Mask Wrong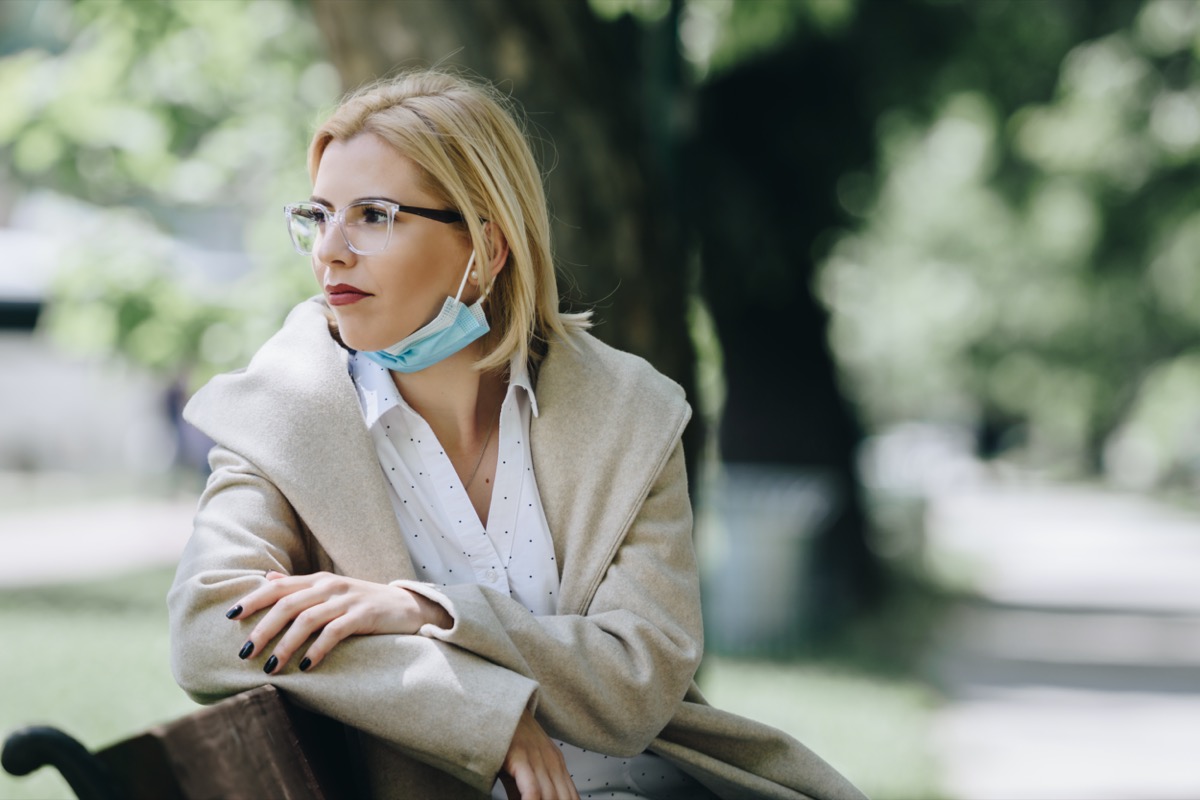 Make sure that your face mask covers your nose and mouth. (If you've seen people out in public wearing their masks below their noses, you're not alone.) If you're unsure if yours fits properly, several helpful instructional videos can be found online.
Don't Give In to Virus Fatigue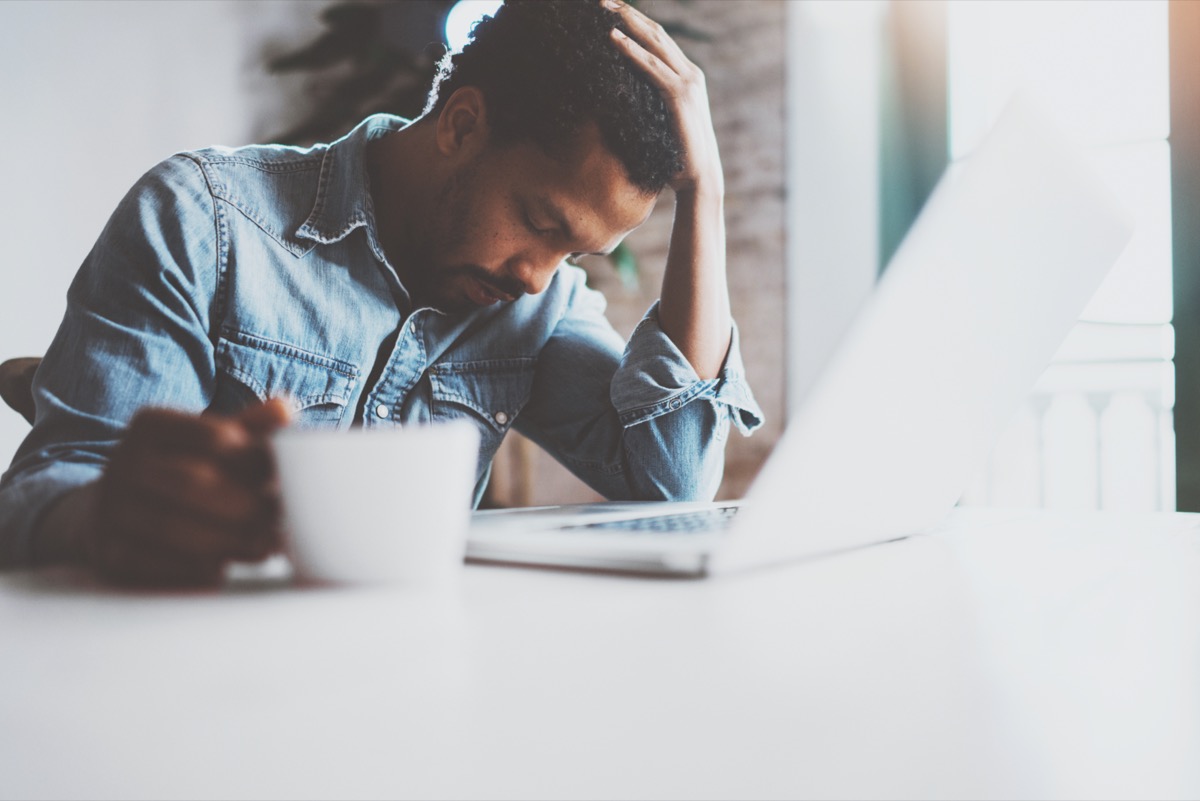 It's been a long six months, but mentally checking out of the pandemic may be tempting. But the crisis is far from over, and it's important to stay vigilant and informed. Stay up-to-date on local and national guidelines, but to avoid burnout, limit your consumption of COVID-related news.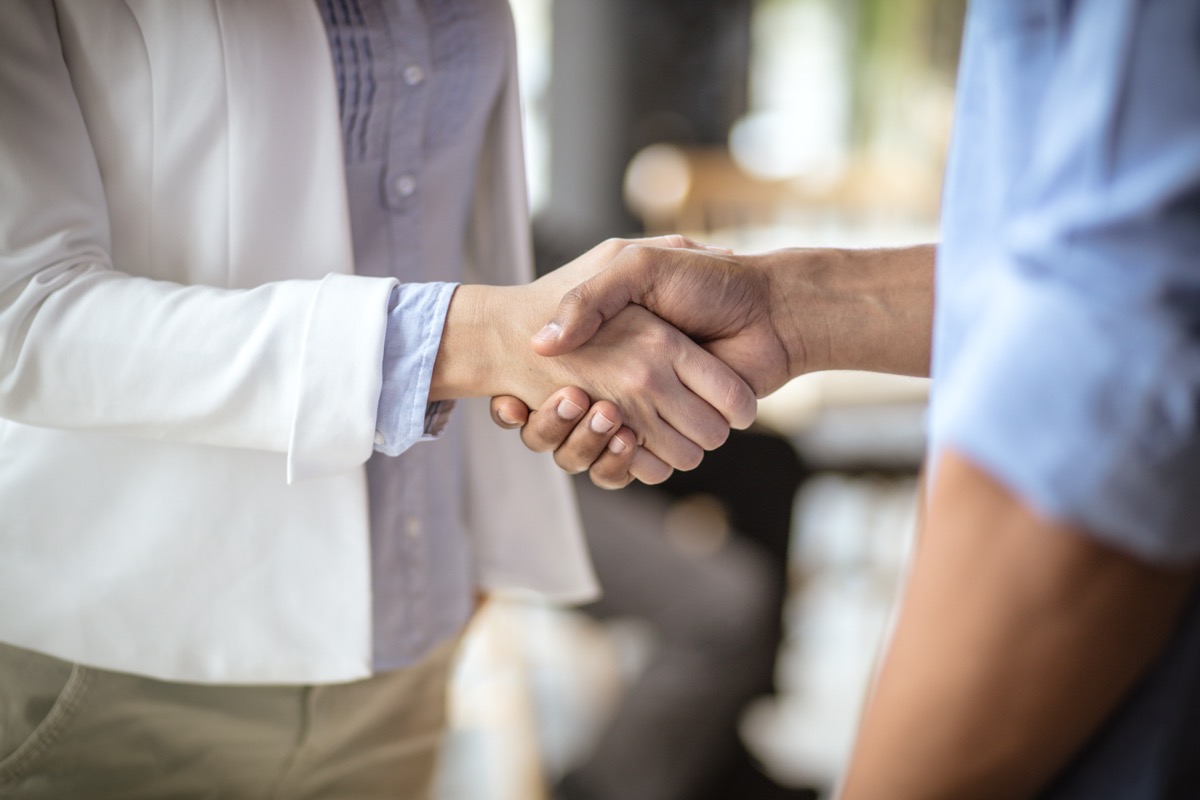 Dr. Anthony Fauci, a key member of the coronavirus response team, declared that "the handshake is dead" earlier this year. Keep substituting an elbow bump or wave in greeting instead.
Don't Forget to Sanitize Your Cell Phone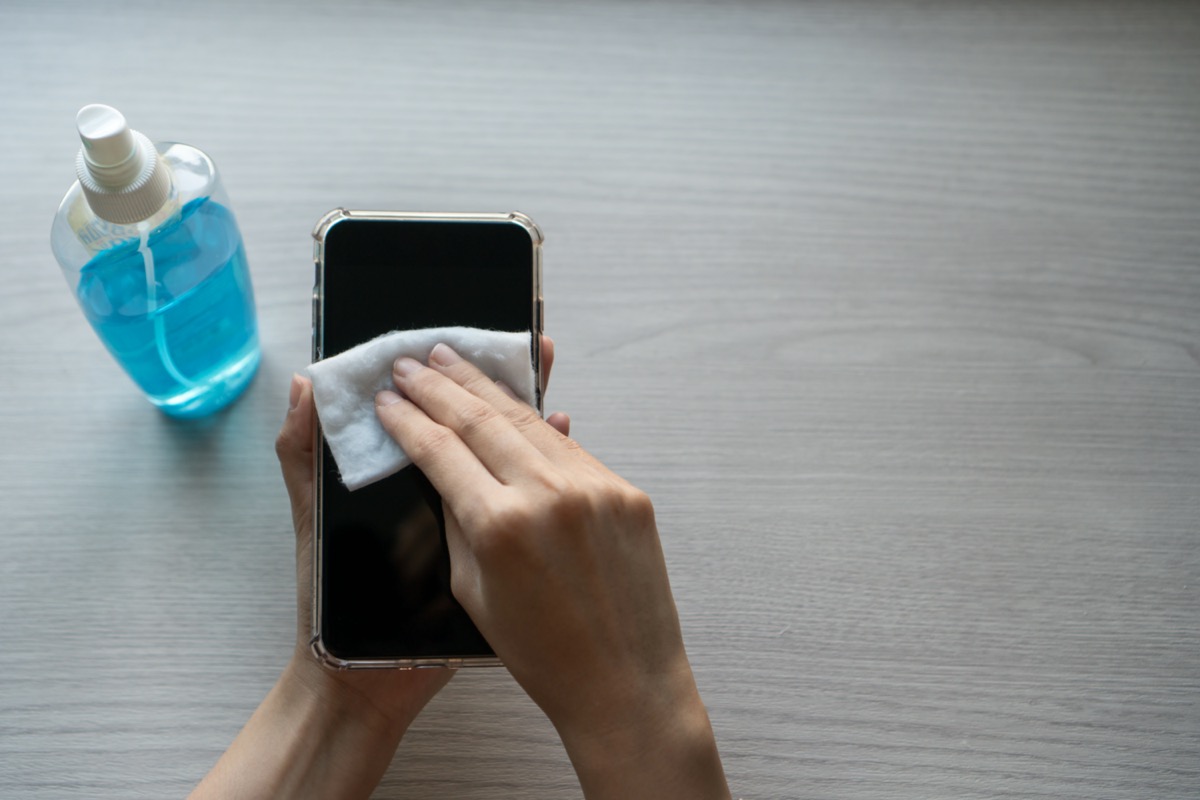 Our cell phones can serve as mobile germ repositories—some studies show they can be up to seven times dirtier than a toilet seat. Clean your phone with a disinfectant wipe or water-and-alcohol solution daily.
Don't Forget to Disinfect Frequently Touched Surfaces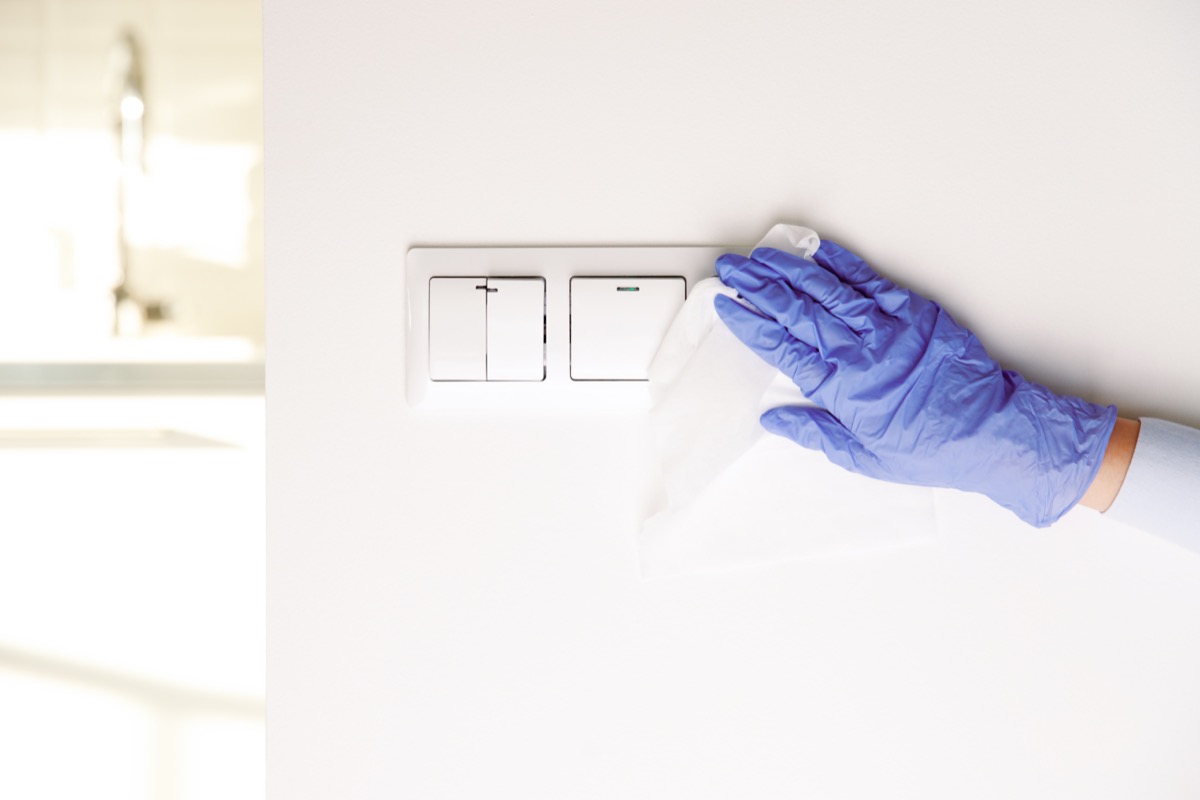 It's important to keep up the cleaning routine. The CDC advises doing this every day, including "tables, doorknobs, light switches, countertops, handles, desks, phones, keyboards, toilets, faucets, and sinks." Most EPA-registered products will work, the agency says. 
Don't Touch Public Screens Or Keypads (Without Washing Your Hands)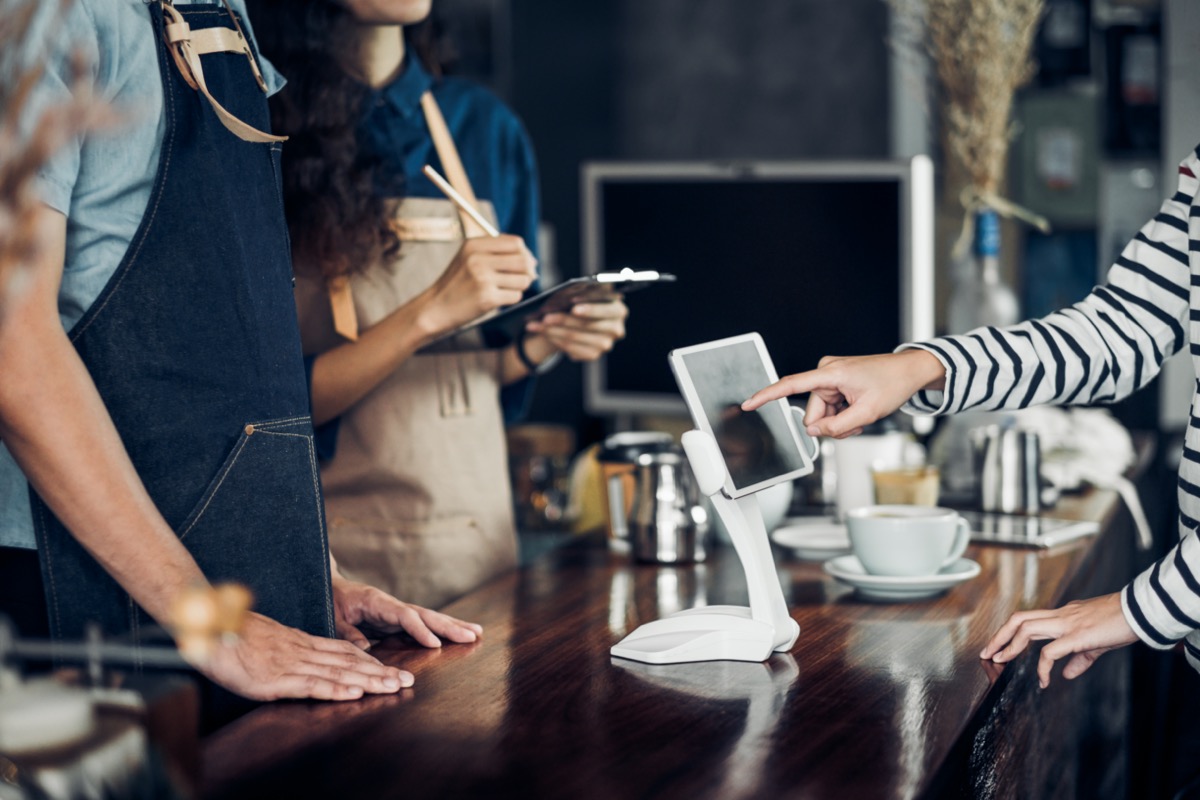 The checkout screens at grocery stores and keypads at banks and ATMs are notoriously germy. Bring a pen with you, and use the non-writing end to press keys and sign your name.
Don't Totally Avoid Going Outside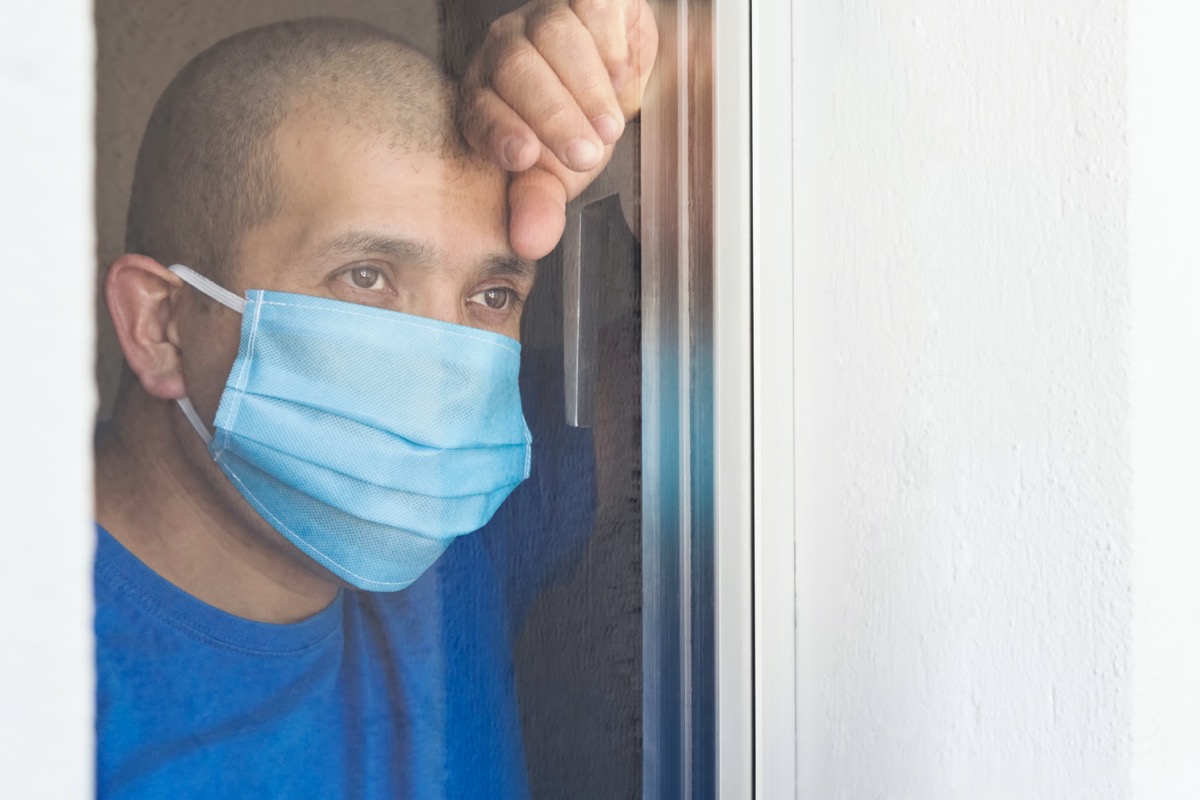 The pandemic doesn't have to completely wreck your summer. Going outside at this time is "more than okay. It's a good idea," say doctors from Johns Hopkins. "Just keep your distance from others. Walking, hiking and biking are good. Contact sports are a no-no. Exercise is physically and mentally important, especially in stressful times."6254a4d1642c605c54bf1cab17d50f1e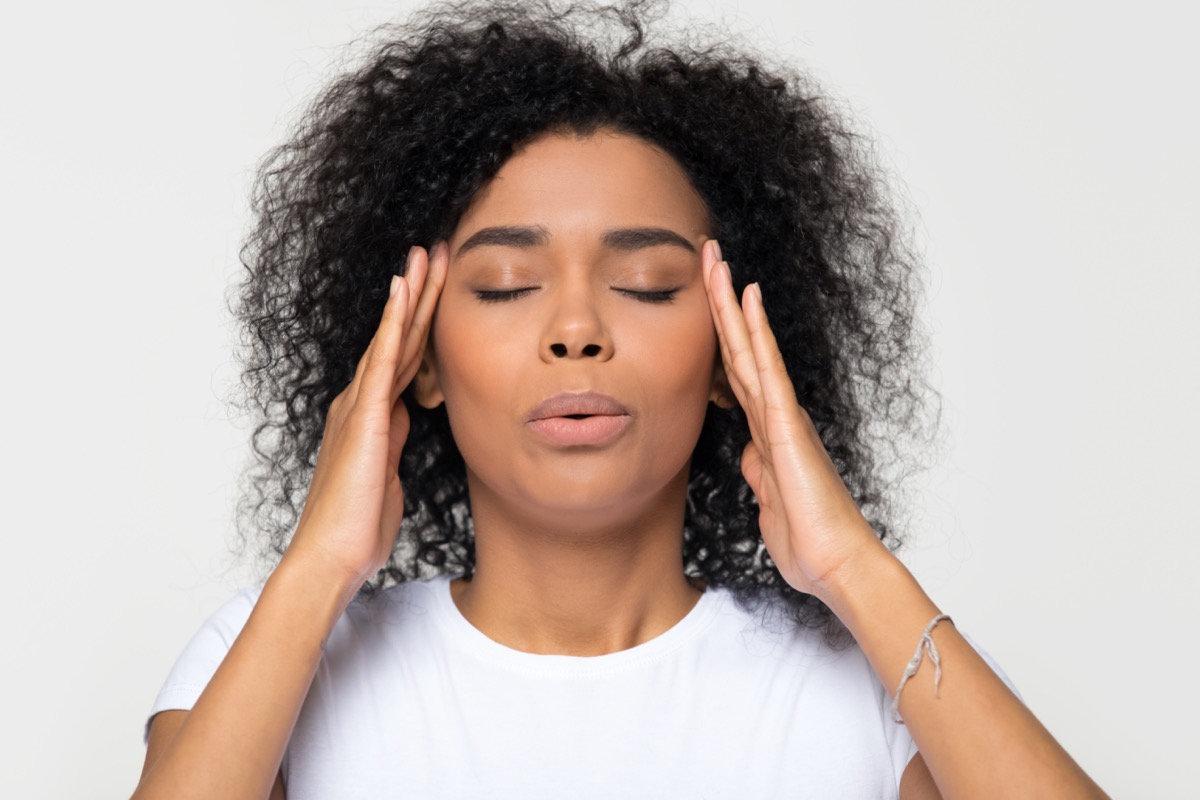 Even though coronavirus rates are rising in many states, you're not powerless to protect yourself. You can choose to practice social distancing, wear a mask in public, wash your hands frequently and avoid unnecessary trips—all of which have been found to lower risk of infection. 
And Here Are Things You Should Do!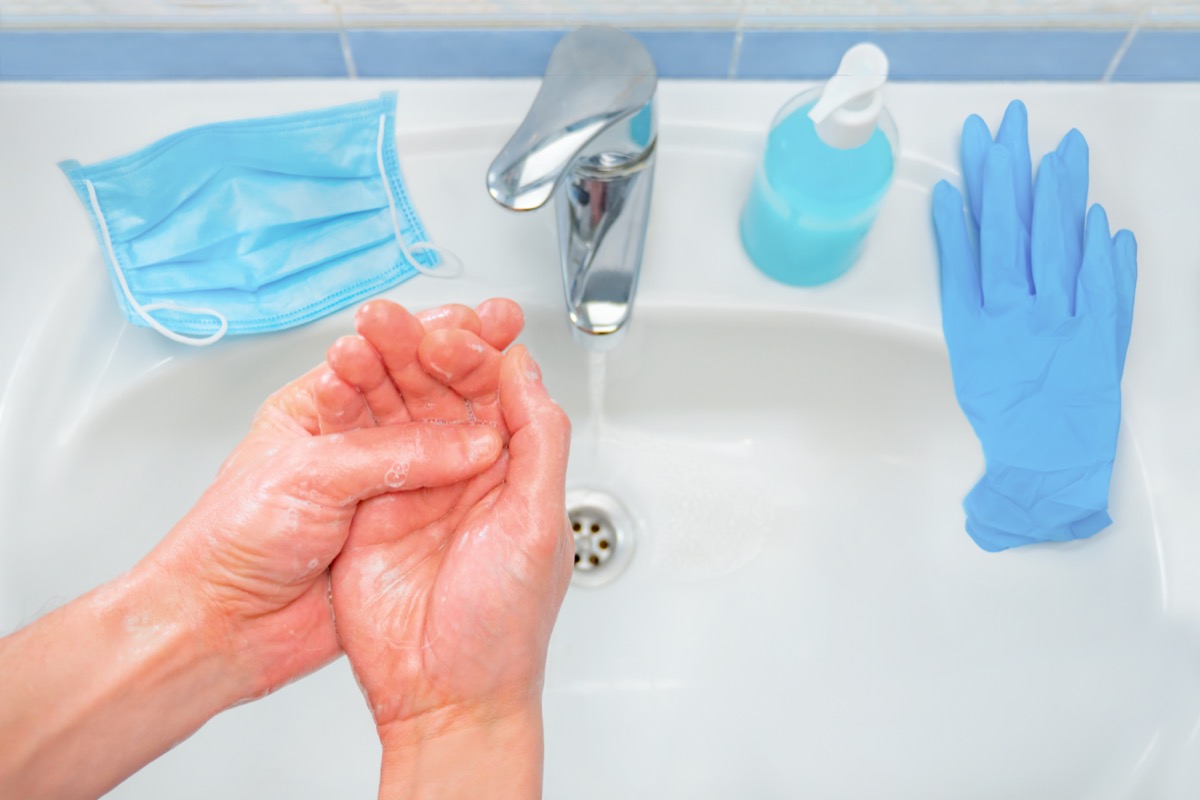 Continue to wear your face mask, wash your hands regularly, practice social distancing—and to get through this pandemic at your healthiest, don't miss these Things You Should Never Do During the Coronavirus Pandemic.
Alek Korab
Alek Korab is a Co-Founder and Managing Editor of the ETNT Health channel on Eat This, Not That!
Read more about Alek