You're Most Likely to Catch COVID-19 Going Here, Alarming Scientists
Some places just aren't worth the risk, according to new data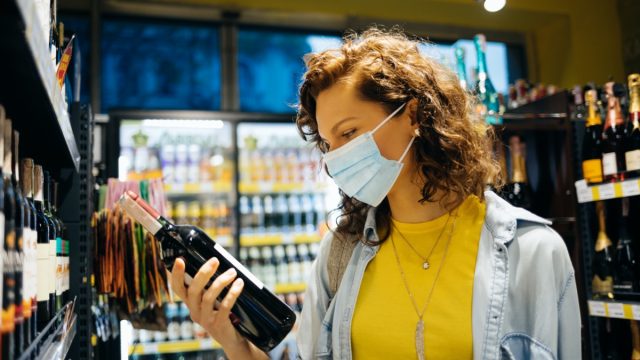 You're possibly itching to get out of the house now that your city has reopened. However, it is important to keep in mind that just because your favorite restaurant, movie theater, gym, or shopping mall may be open, that doesn't mean that it is a good—or more importantly safe—idea to go there. In a new paper, MIT researchers ranked businesses by their overall risk-benefit, weighing the usefulness and risk of 26 types of businesses to determine which are worth going to. Here are the places that are worth risking a visit, and others you should avoid at all costs—ranked from WORTH IT to NOT WORTH IT.
Skip: Liquor and Tobacco Stores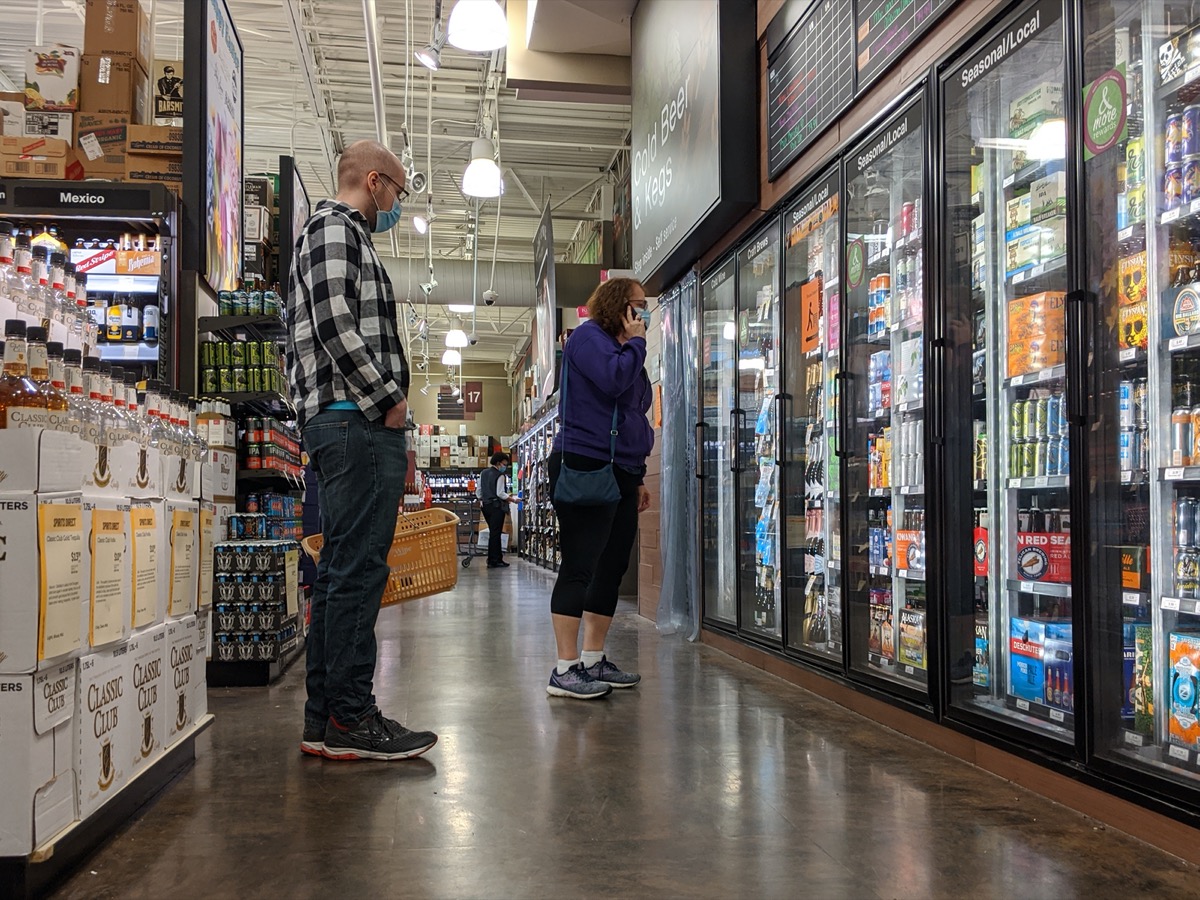 While liquor stores may seem like a necessity to some, researchers say to stay away. "What really jumps out at us is liquor and tobacco stores," Seth G. Benzell, a postdoc at the MIT Initiative on the Digital Economy (IDE) and co-author of the paper, says. "Most states have allowed liquor stores to remain open. This is a bit of a bad call from our perspective, because liquor stores don't create a lot of social value. If you ask people which stores they want to be open, liquor stores are near the bottom of that list. They don't have that many receipts or employees, and they tend to be these small, crowded places where people are up against each other trying to navigate." In the study, liquor stores rate 20th out of the 26 business types in economic importance, but 12th highest in risk.
Skip: Sporting Goods Stores
Sporting goods stores ranked high in potential danger and low in necessity. 
Skip: Cafes, Juice Bars, and Dessert Parlors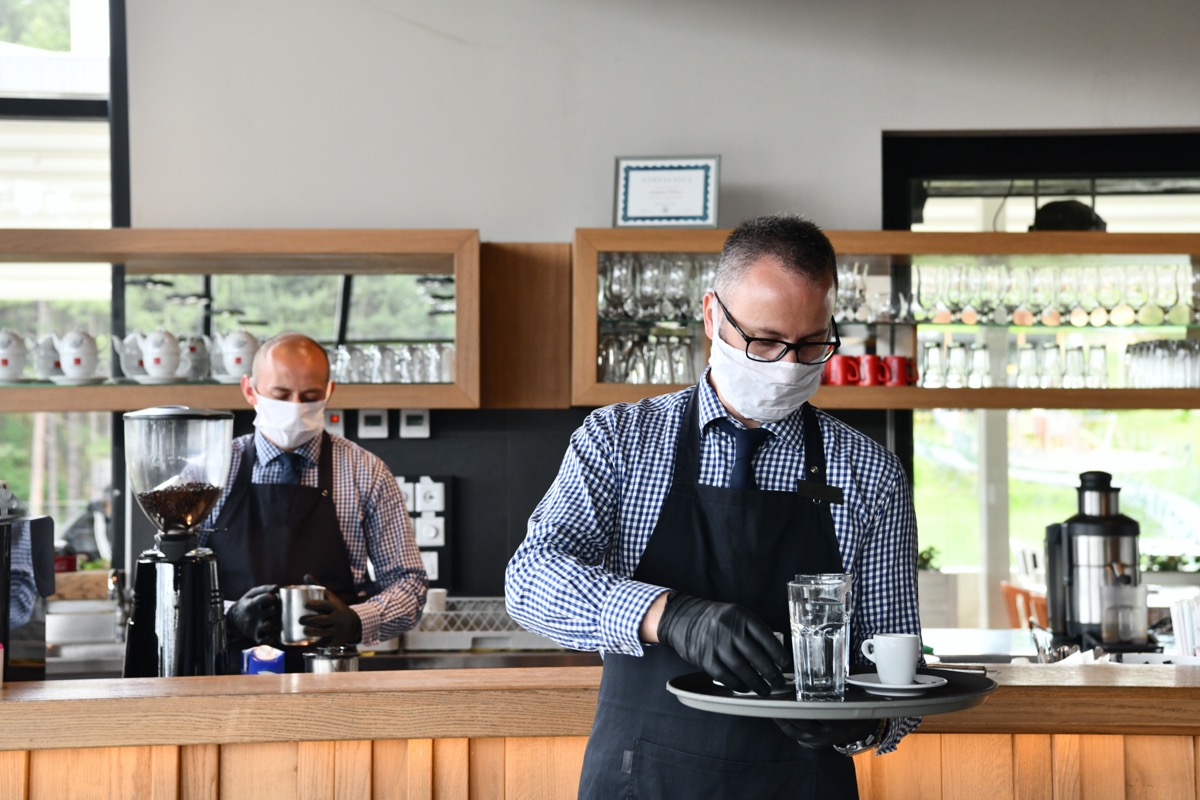 While restaurants and fast food joints may be considered more "essential," you should skip a trip to a coffee shop, juice bar, or dessert parlor. According to researchers, these types of establishments ranked 3rd highest in terms of cumulative danger due to proximity. 
You may be eager to return to your favorite gym or workout class, but MIT researchers maintain it is not worth the risk. They were found to be some of the riskiest places as a result of the cumulative danger due to proximity. Due to the fact that you can exercise at home or outside, an indoor workout near strangers isn't considered super crucial.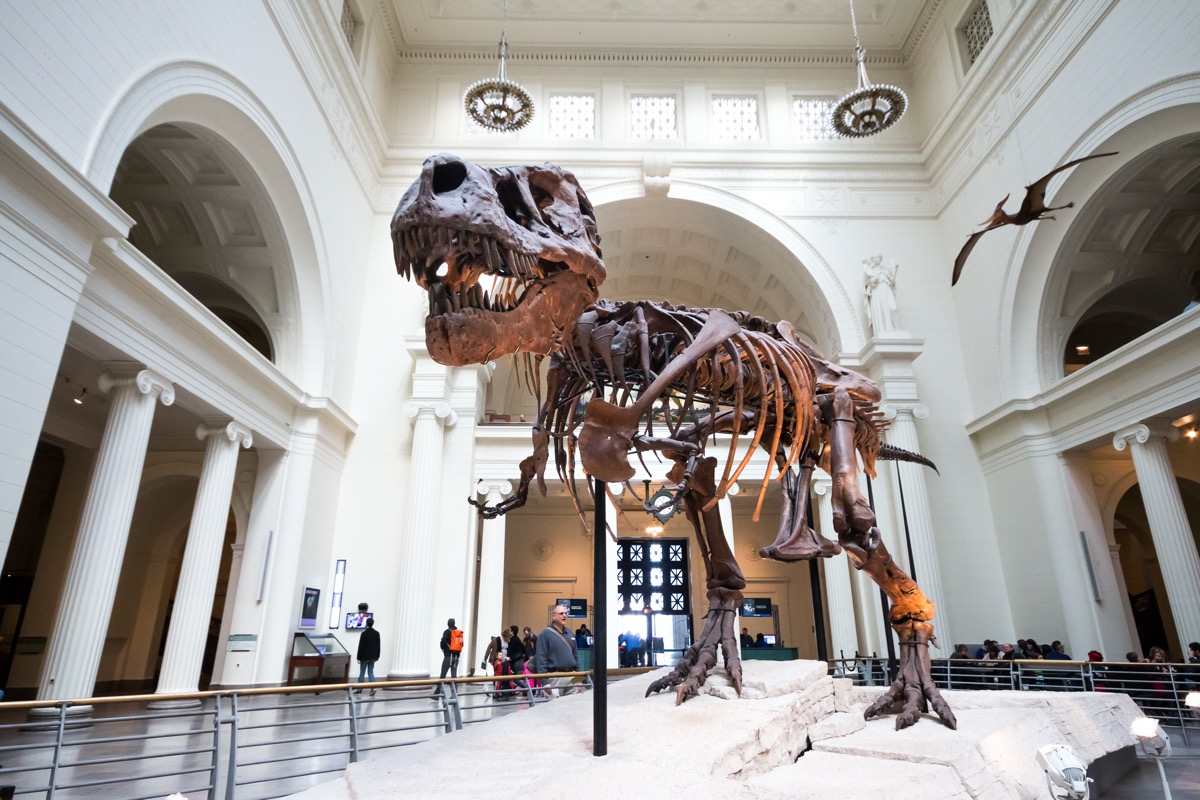 Museums aren't the riskiest of places, according to researchers, but they aren't crucial to your well-being. Therefore, they recommend skipping them altogether.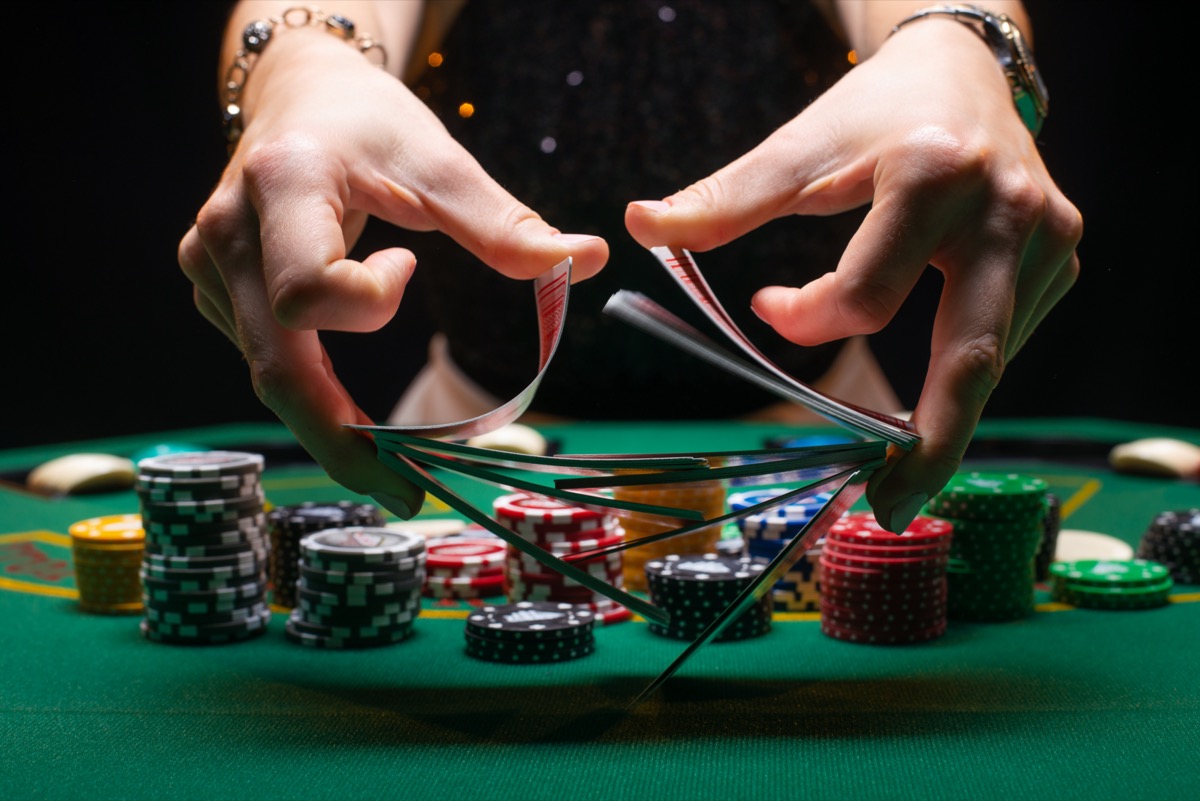 Researchers didn't find casinos to be very risky, but also not essential either. Also, take into consideration that after reopening casinos in Nevada, the state has seen a serious bump in coronavirus cases. Keep your money in your pocket. Or, if you have to gamble, do so online instead. 
Surprisingly, researchers maintain that movie theaters aren't very risky, but point out that their rankings aren't focused on "danger per visit," but "cumulative danger," co-author Christos Nicolaides explains. "If you look at movie theaters, they seem dangerous, but not that many people go to the movies every day," he points out. If you do decide to go, make sure to do it during off-peak hours when the theater will be near empty, wear a mask, and make sure to sanitize as needed.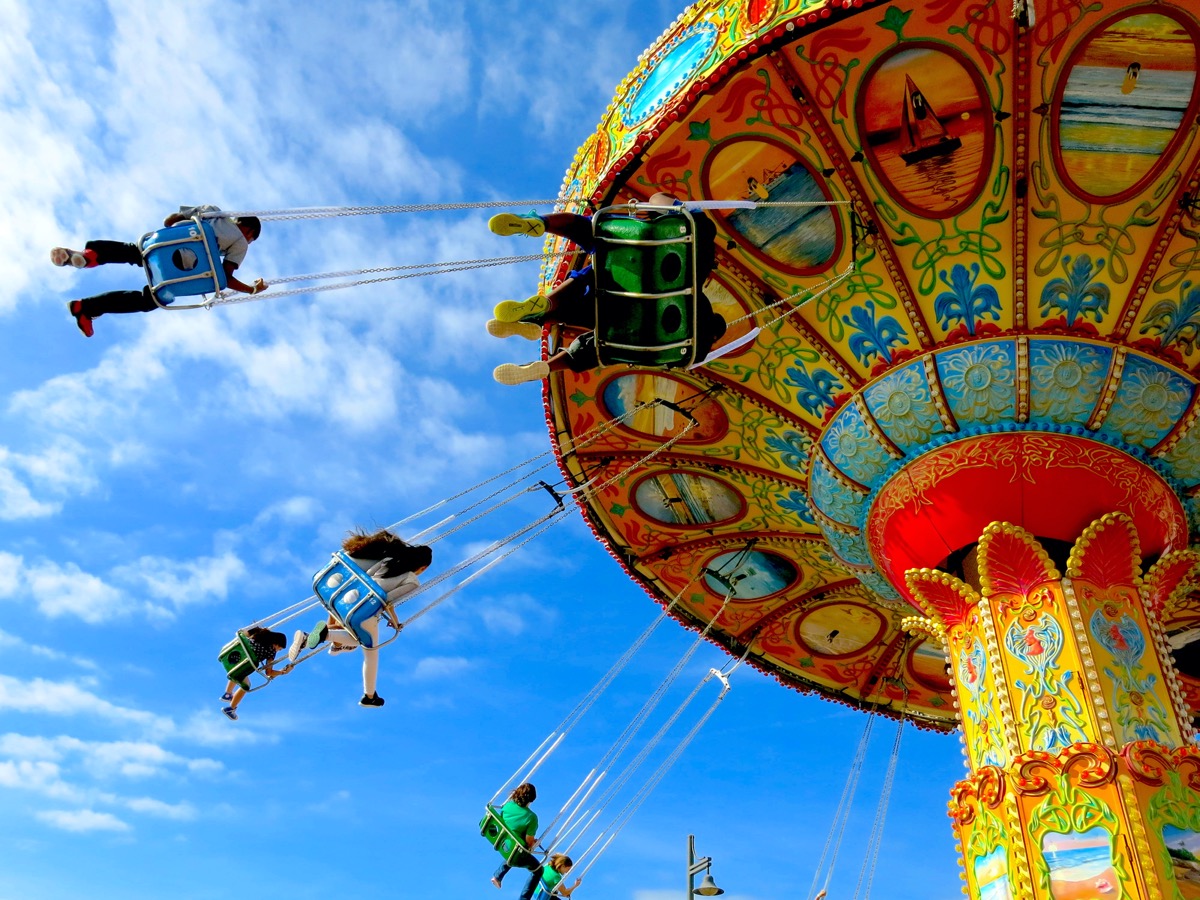 Amusement parks may not be very risky, per researchers, but they aren't necessary either. This is why researchers recommend avoiding them altogether.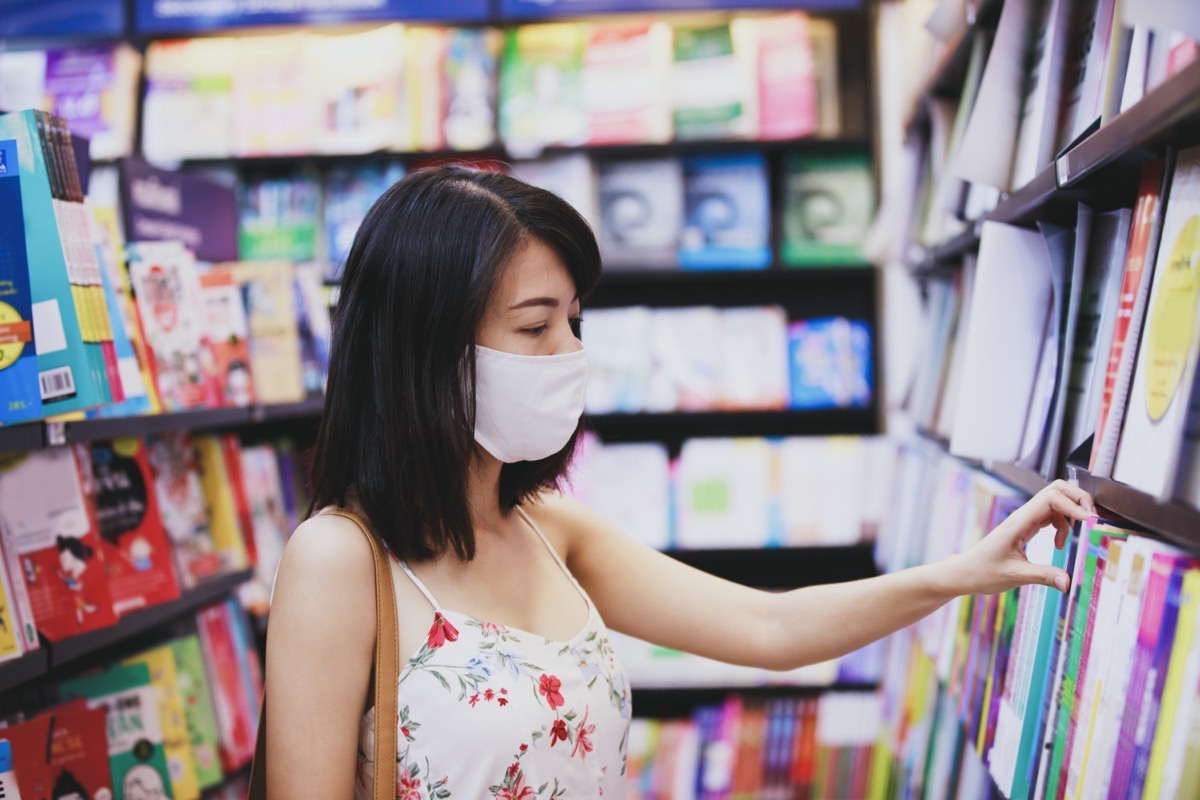 While bookstores aren't very risky, due to the fact that you can simply buy books online, researchers point out that it is not worth it visiting them in the flesh. 
Risky But Your Call: Hardware, Furniture, Office Supply, and Department Stores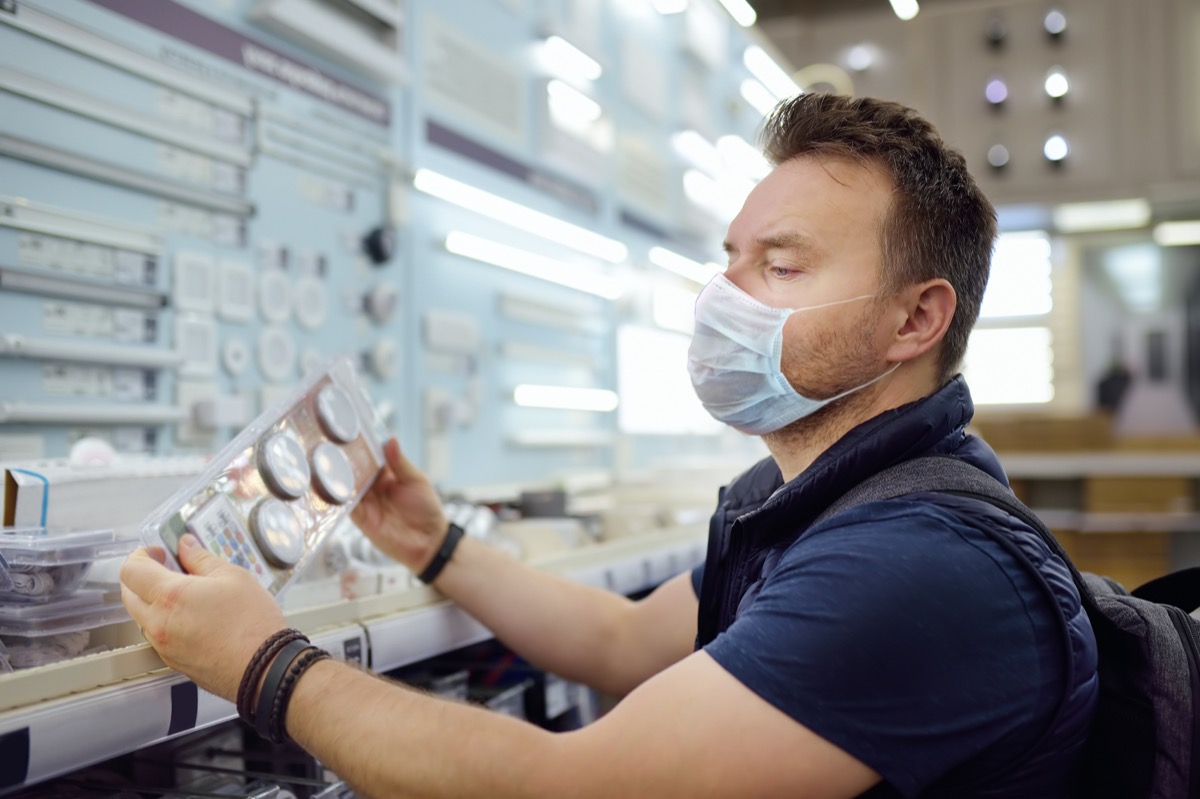 These types of stores are somewhat necessary and also somewhat risky. Hardware stores, in particular, have seen an increase in traffic during the pandemic and tend to be on the crowded side. If you can, try and order your items online and pick them up instead of browsing the aisles, to avoid any unnecessary spread. 
Risky But Your Call: Salons and Barbers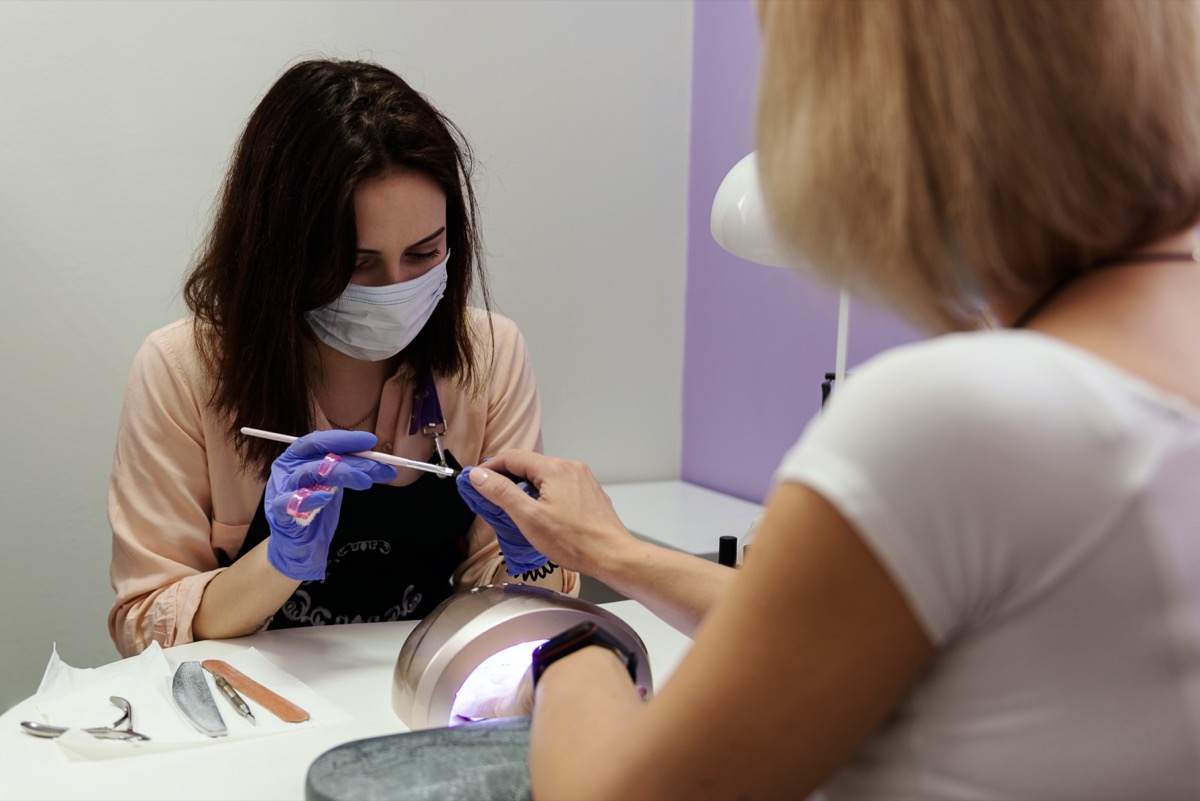 Due to the fact that it is impossible to socially distance from your barber or stylist, there is mid-level risk associated with salons and barbers, according to researchers. While these sorts of establishments have been a concern since early on in the pandemic, they could be safer than previously thought, as demonstrated by a recent case where two hairdressers with the virus exposed at least 140 people—and none of them ended up testing positive for the virus. Keep in mind that both of the asymptomatic stylists were wearing protective face coverings while working—which have been proven to prevent the spread of the virus. 
Safer to Order Online if Possible: Fast Food and Sit-Down Restaurants
Researchers found that dine-in establishments such as fast food and sit-down restaurants were the riskiest establishments of all 26 they looked at. But again, restaurants are considered essential businesses. With that in mind, you are better off ordering online and getting your food to go!
Safer to Do Online if Possible: Places of Worship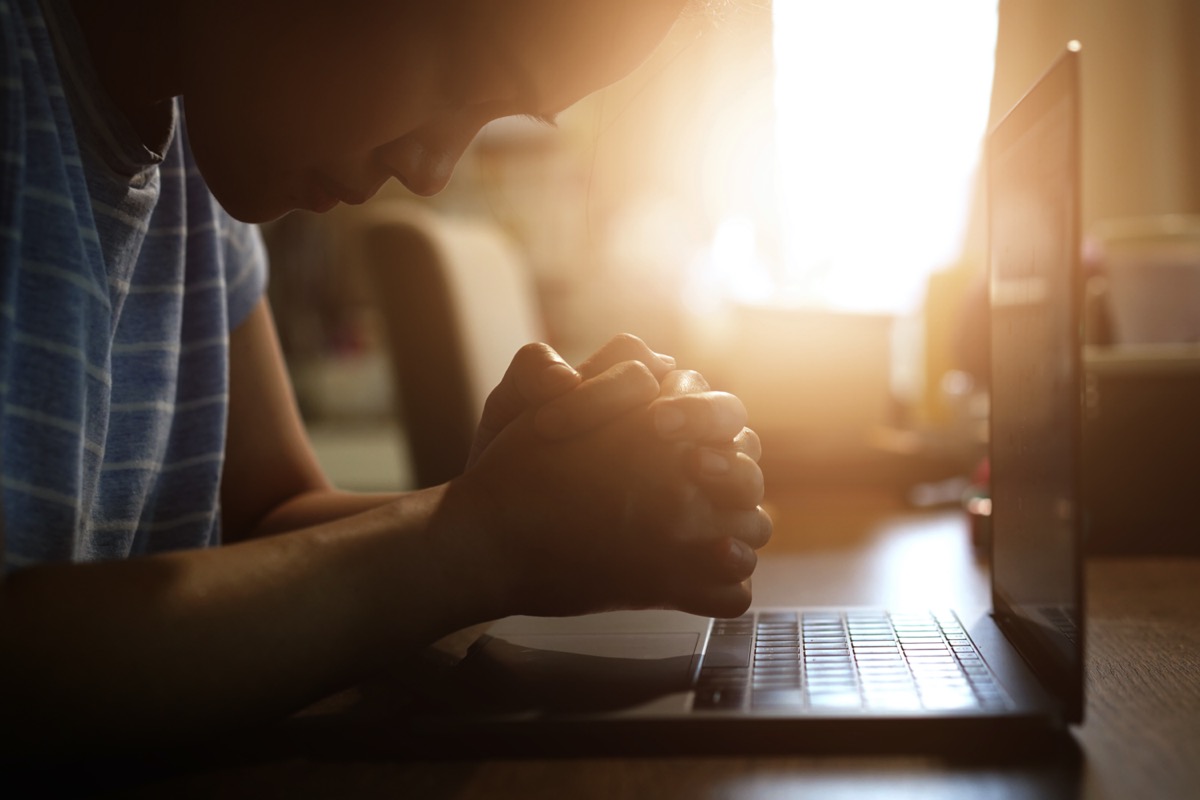 Researchers found that places of worship were relatively risky for infection, but more important than not. Keep in mind that religious centers have been virus hotspots since the beginning of the pandemic and continue to be during reopening. One Salem, Oregon church is now the state's epicenter of the virus, after 236 cases have been linked to the establishment. In a nutshell, you are better off streaming your services online. 
Safer to Order Online if Possible: Auto Dealers and Repair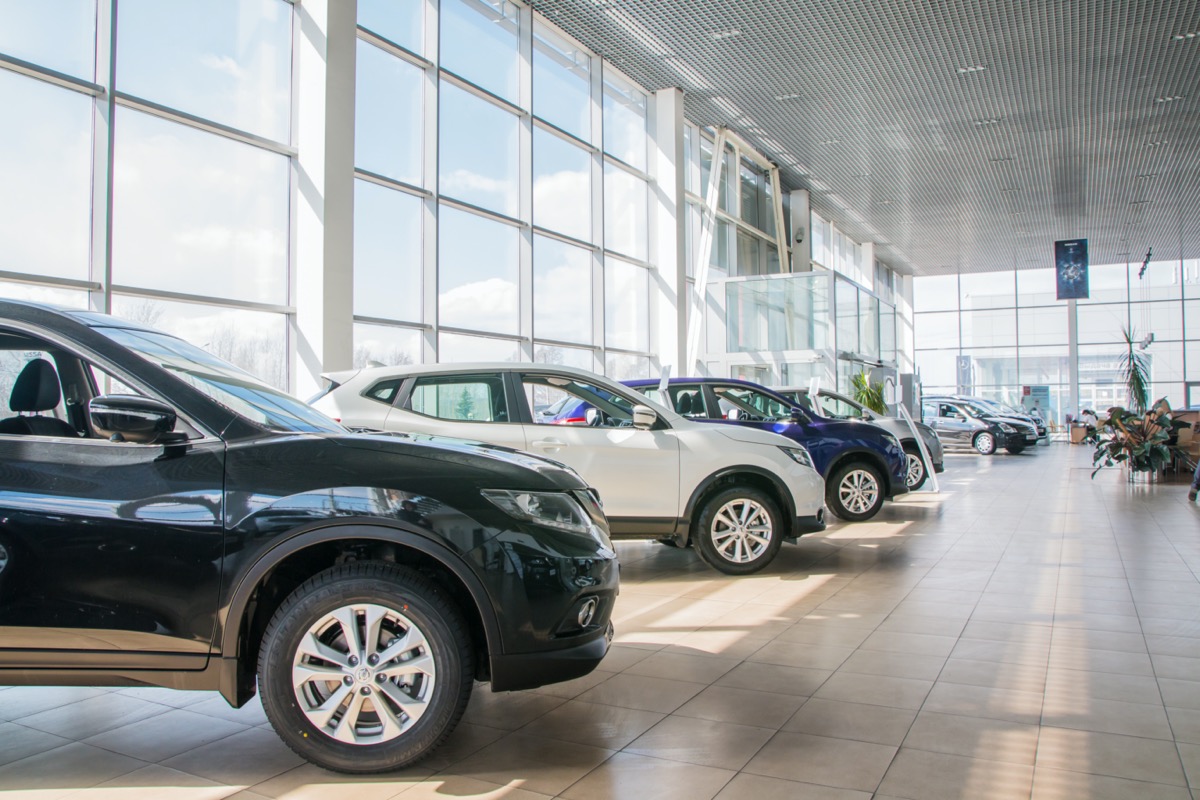 While getting your car repaired may be important, due to the layout of most service centers and dealerships, researchers suggest trying to avoid contact. You can order missing parts from some online retailers.
Safer to Order Online if Possible: Grocery, General Merchandise, Electronics, Clothes, and Shoe Stores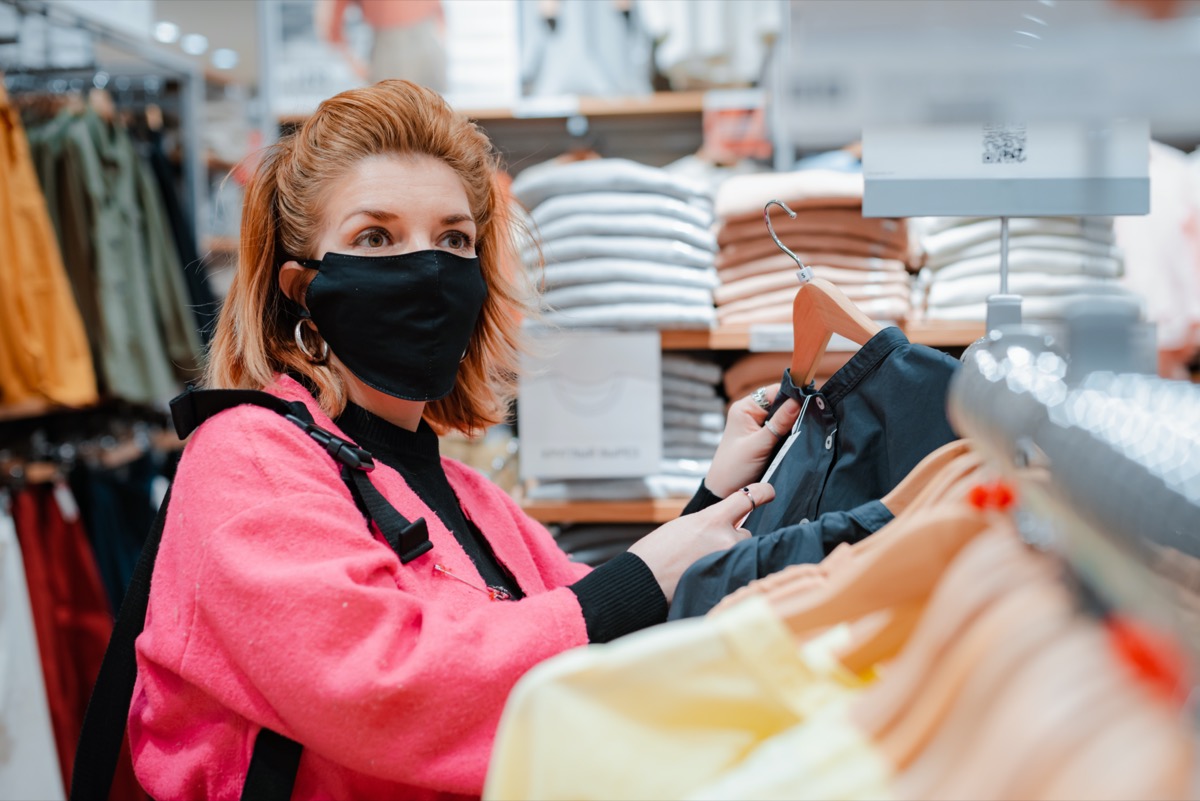 Here's where the MIT research gets a little tricky. While these types of businesses may be slightly higher risk, they can be perceived as essential. Because you have the option of purchasing all of these items online, you are better off doing so to ensure your overall health. 
Probably Worth the Risk: Colleges and Universities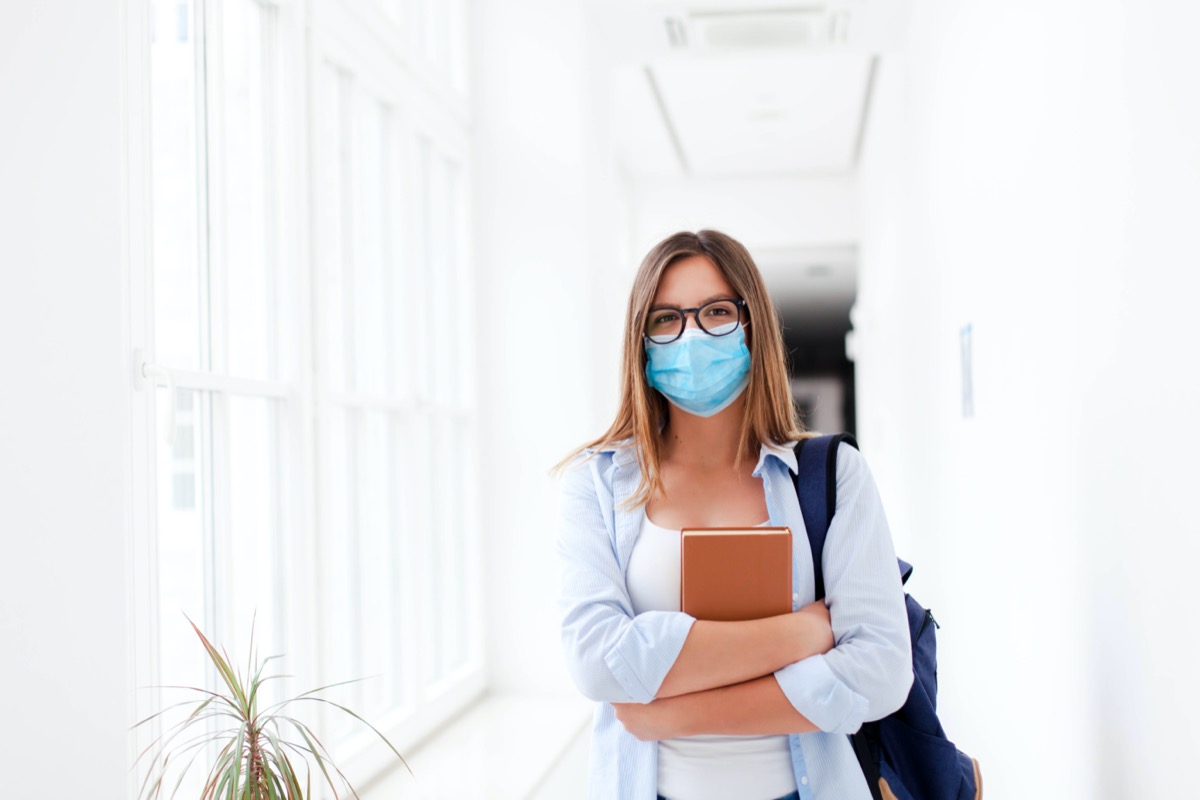 Education is key, which makes colleges and universities a good investment, according to researchers. They ranked these educational institutions 8th out of the 26 business types in economic importance, but just 17th in terms of risk. Researchers point out that if campus living arrangements could be made more safe, the other parts of university life could offer relatively reasonable conditions. "Colleges and universities actually have the potential to offer pretty good social contact tradeoffs," Benzell says. "They tend to be places with big campuses, they tend to be [composed of] consistently the same group of young people, visiting the same places."
Probably Worth the Risk: The Dentist
Dental work is a necessity, and your overall health can be seriously impacted if you skip a visit. That, paired with the fact that dentists are taking drastic measures to ensure the safety of their patients, makes keeping your oral health a priority a good investment, per MIT researchers. 
Probably Worth the Risk: Banks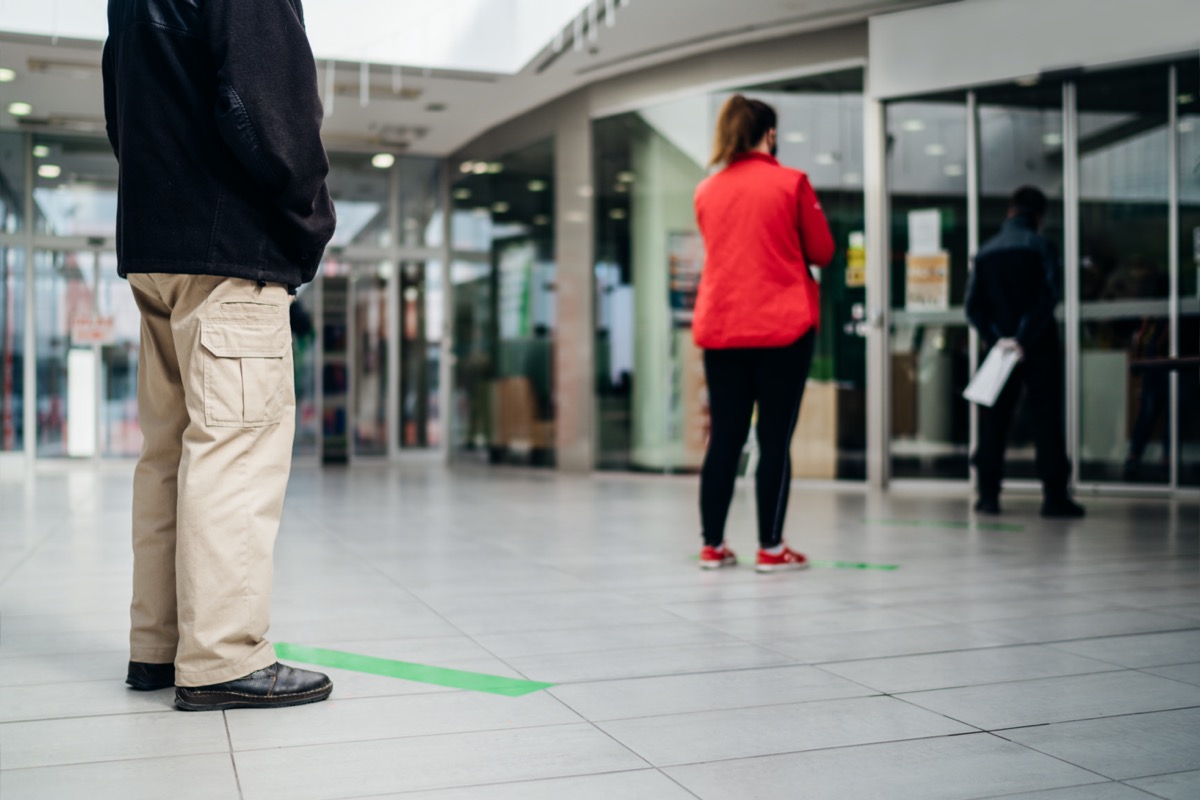 According to researchers, visiting a bank is totally worth the (low) risk. "Banks have an outsize economic impact and tend to be bigger spaces that people visit only once in a while," Seth G. Benzell, a postdoc at the MIT Initiative on the Digital Economy (IDE) and co-author of the paper, explains in an accompanying press release. Banks ranked first in economic importance out of the 26 business types, but just 14th in risk.
As for yourself: To get through this pandemic at your healthiest, don't miss these Things You Should Never Do During the Coronavirus Pandemic.