Large New Study Proves COVID Has Long-Lasting Impact on Your Health
Learn what new study says about long-COVID and why doctors are concerned.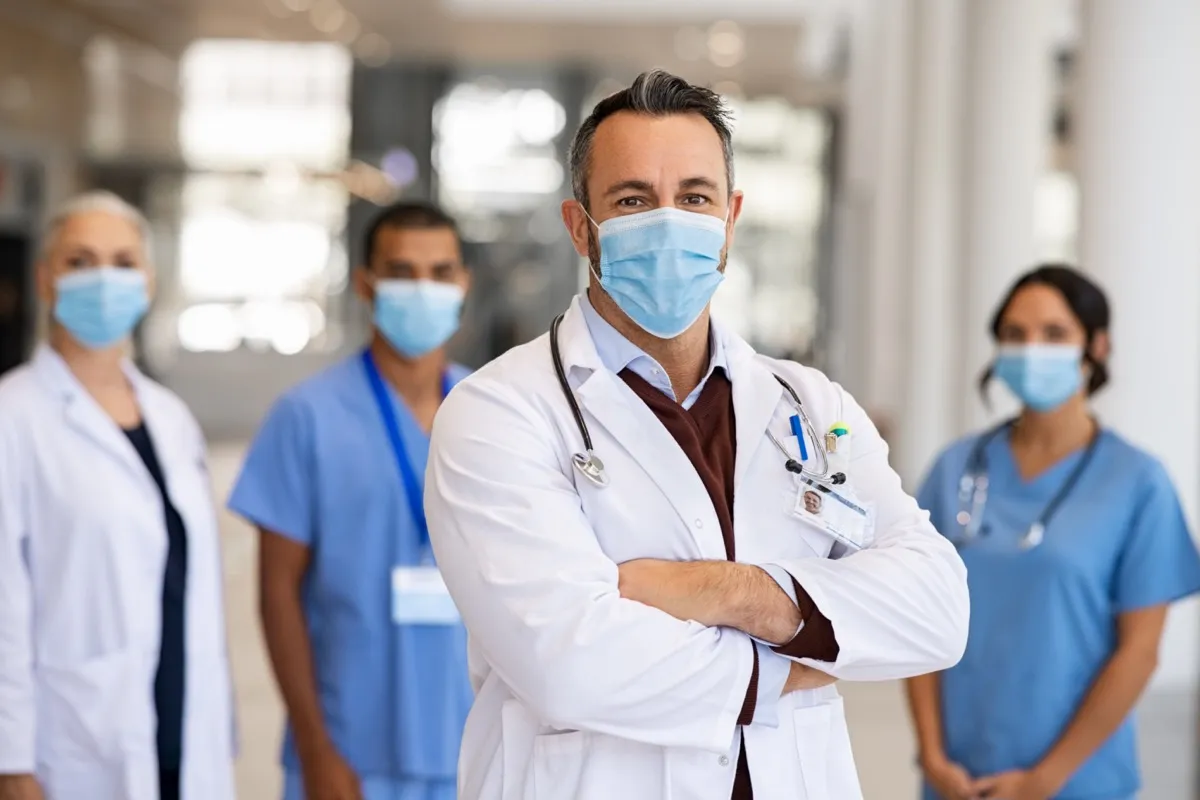 According to the Centers for Disease Control and Prevention ,1 in 5 Americans who had COVID will experience long-COVID, which is defined as wide-ranging symptoms like fatigue, brain fog, GI issues and shortness of breath, that last longer than four weeks after the initial infection and can continue for months afterwards. The CDC states, "Some people, especially those who had severe COVID-19, experience multiorgan effects or autoimmune conditions with symptoms lasting weeks or months after COVID-19 illness. Multiorgan effects can involve many body systems, including the heart, lung, kidney, skin, and brain. As a result of these effects, people who have had COVID-19 may be more likely to develop new health conditions such as diabetes, heart conditions, or neurological conditions compared with people who have not had COVID-19."
While there's still so much that needs to be learned about long-COVID, a recent study on the condition is providing a new look at the effects of the condition and the lasting impact it has on your health. Nearly 100,000 people participated in the Scottish study, which was published in Nature, found that "Overall, 53% of people reported one or more symptoms beyond 12 weeks following infection. The most common were fatigue, pain/discomfort, shortness of breath, cognitive impairment, and mental health problems."
Dr. Tomi Mitchell, a Board-Certified Family Physician with Holistic Wellness Strategies says, "The news of the results from the new study proved what many in the health community already feared- a significant risk of long-term COVID after diagnosis, which is pretty common." Read on—and to ensure your health and the health of others, don't miss these Sure Signs You've Already Had COVID.
1
Half of the People Who Participated in the Study Had Lingering Symptoms for Months
Dr. Mitchell shares, "In the study, researchers followed up with patients who had previously been infected with SARS-CoV-2, which causes COVID-19 and found that between 6 and 18 months after infection, almost half of the patients studied had not completely recovered. While most patients' recovery status remained constant over time, 13% reported improvement, and 11% reported deterioration."
Dr. Mitchell adds, "The study included a survey of patients diagnosed with the virus at least three months prior. The survey showed that most patients experienced persistent symptoms, including fatigue, shortness of breath, and difficulty concentrating. In addition, most respondents reported reduced health-related quality of life and impaired daily activities. These findings suggest that long-term consequences of COVID-19 are expected and that some patients may continue to experience symptoms for months or even years after infection. In addition, the study highlights the importance of continued research into the long-term effects of COVID-19 to understand the course of the disease better and develop effective treatments."
2
Women are at a Higher Risk for Long COVID
6254a4d1642c605c54bf1cab17d50f1e
The study found that women are at a greater risk of long-COVID and other research confirms the findings.  Researchers from the Johnson & Johnson Office of the Chief Medical Officer reported their findings in Current Medical Research and Opinion, a peer-reviewed journal and the Center for Infectious Disease Research and Policy noted, "For long COVID, females were more likely to experience the condition, with an odds ratio of 1.22 (95% confidence interval, 0.75 to 0.93). Females presented with a variety of symptoms that can include ear, nose, and throat problems and mood disorders, as well as neurological, skin, gastrointestinal and rheumatologic, and fatigue symptoms. In contrast, male patients were significantly more likely to experience endocrinological disorders such as diabetes and kidney disease."
In addition, the CIDRAP stated, "Differences in immune function could drive sex differences in long COVID, the team wrote, noting that women mount a more robust and rapid response, which helps with initial infection but might increase vulnerability to prolonged autoimmune-related diseases."
3
Long COVID Impacts Lives in Several Ways
Experts are starting to see the far reaching impact long-COVID is having and it's causing issues across the board. "There are lots of different impacts going beyond health to quality of life, employment, schooling and the ability to look after yourself," Jill Pell, a professor of public health at the University of Glasgow who led the research," said. 
In addition, new data from the Brookings Institution finds that long COVID will directly impact the economy. "1.6 million full-time equivalent workers could be out of work due to long Covid. With 10.6 million unfilled jobs at the time, long Covid potentially accounted for 15% of the labor shortage." Brookings findings show, "Around 16 million working-age Americans (those aged 18 to 65) have long Covid today. Of those, 2 to 4 million are out of work due to long Covid. The annual cost of those lost wages alone is around $170 billion a year (and potentially as high as $230 billion)."
4
Long COVID is a Concern for Doctors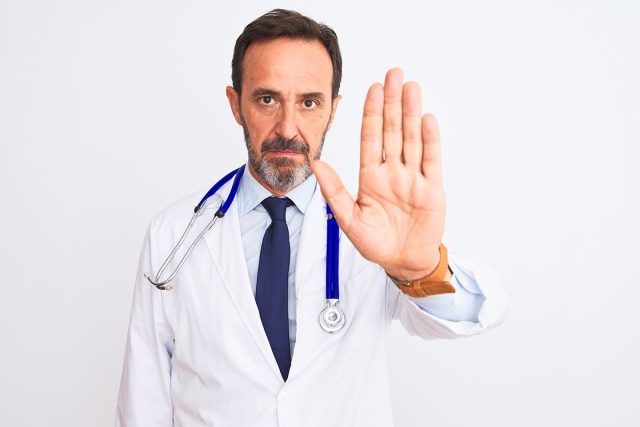 Dr. William Li, physician, scientist, president and medical director of the Angiogenesis Foundation, and author of Eat To Beat Disease: The New Science of How Your Body Can Heal Itself explains, "The biggest concern is the specter of long COVID, which is thought to affect anywhere from 10% to 30% of people who have COVID, even the young, those without underlying comorbidities, and those who have only mild symptoms. Long COVID is poorly understood and can be debilitating for those suffering from it. The easiest way to avoid long COVID is to avoid getting infected in the first place, and the easiest way to do that is to get vaccinated and boosted, and to wear a mask, even though many people no longer choose to wear one.
Pandemic fatigue has set in everywhere and understandably, no one wants to have to deal with this illness anymore, even the medical community. However, COVID is still causing more than 300 deaths each day, which is an unacceptable loss of life if it is avoidable. Even beyond this, the reason everyone should want to avoid getting COVID — including repeat COVID — is the risk in 10-30% of people of developing long COVID. This can occur even if your initial COVID is mild. Long COVID is a mysterious secondary set of complications that can lead to long term disability, including weakness, racing heart, brain fog, and the increased risk of conditions like heart disease, stroke, Alzheimer's, and even diabetes. You might not mind getting COVID upfront now, but you will almost certainly regret having to live with long COVID."
5
Shortcomings in the Healthcare System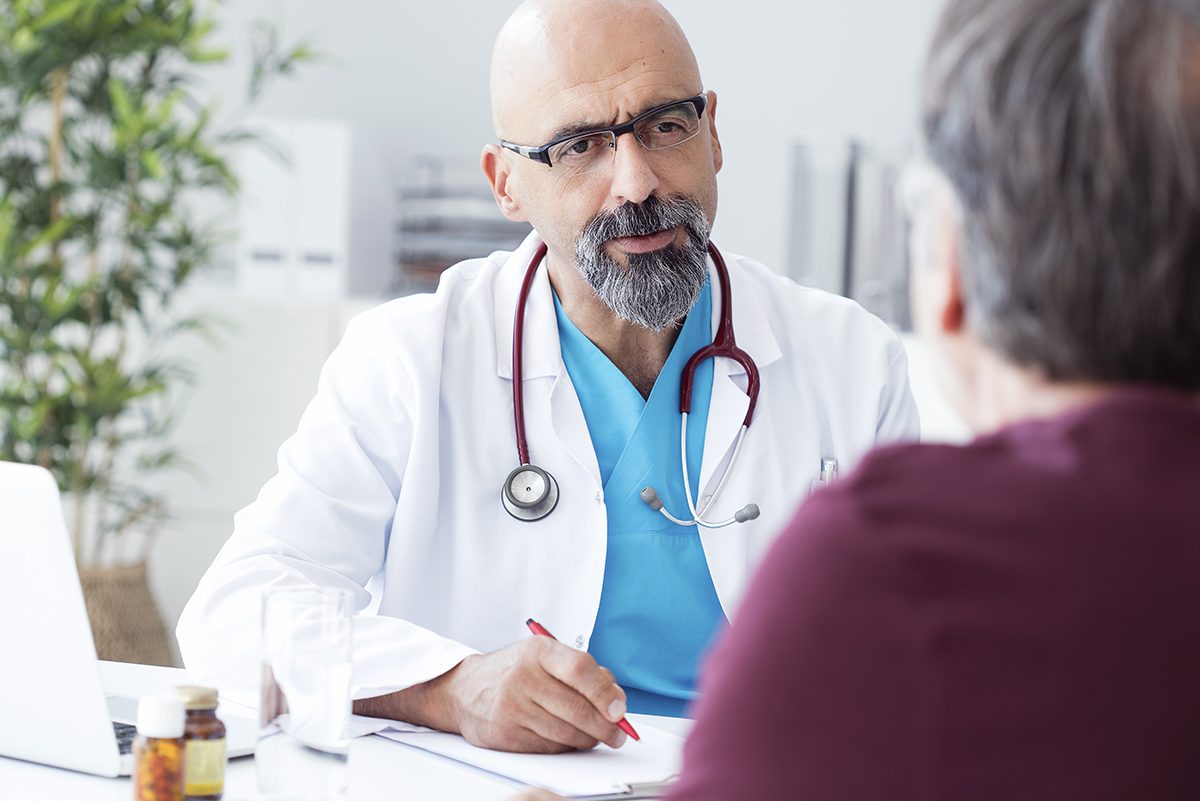 Dr. Mitchell tells us, "The global pandemic has brought to light many shortcomings in our healthcare systems. One of the most pressing concerns is the insufficient capacity to deal with a sudden influx of patients requiring care. The flaws were clearly illustrated during the early days of the pandemic when hospitals were overwhelmed by the number of people needing treatment. Another challenge is the lack of access to care for those who may have long-term effects from Covid-19 known as "long Covid." 
These patients often require specialized care that might not be covered by insurance, making it out of reach for many people. Finally, there are also concerns about the number of people who may have been infected with the virus but are unaware of it. This is due to various factors, including the lack of PCR testing and symptom recognition. As we continue to grapple with the pandemic, we must address these issues to ensure a more effective response in the future. A strategy needs to include the acute, immediate care of a person with COVID and the possible long-term care." And to protect your life and the lives of others, don't visit any of these 35 Places You're Most Likely to Catch COVID.
Heather Newgen
Heather Newgen has two decades of experience reporting and writing about health, fitness, entertainment and travel. Heather currently freelances for several publications.
Read more about Heather