I'm a Doctor and Here's How to Never Catch COVID-19 Indoors
Now that we know coronavirus is airborne, you can learn how to fight it.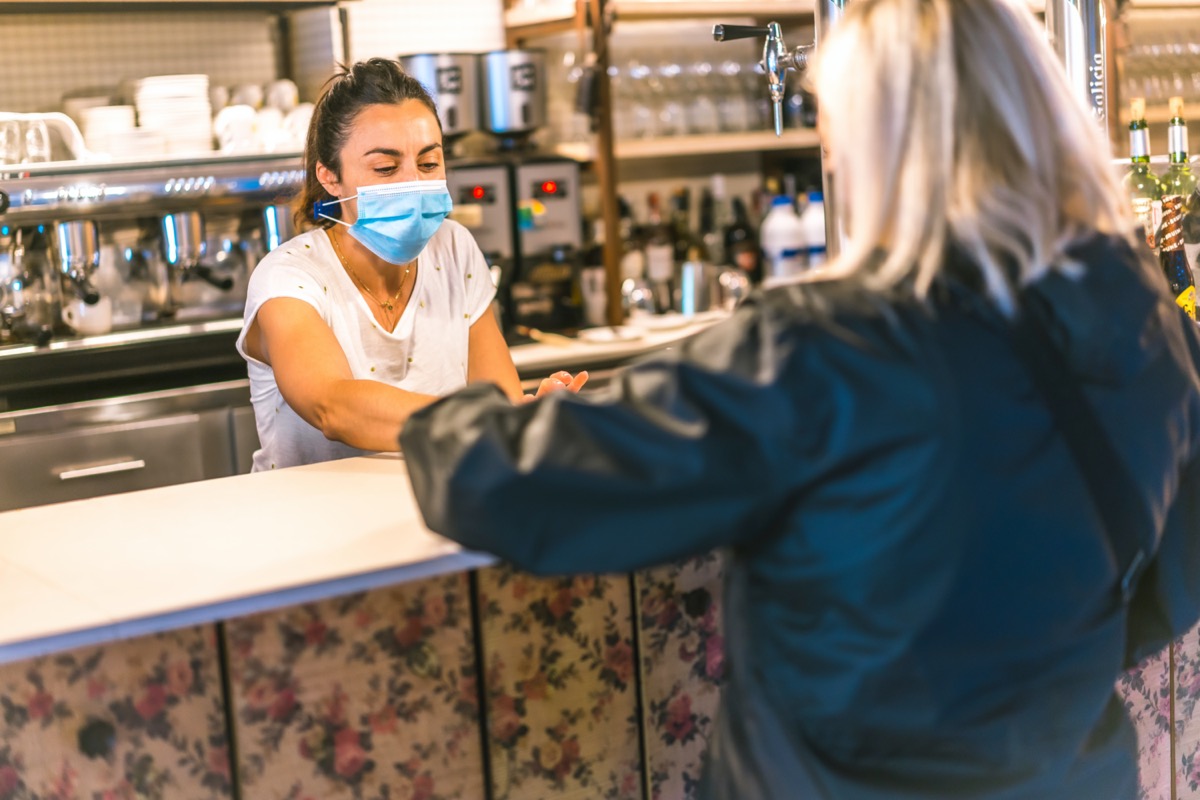 On Thursday, the World Health Organization admitted it was possible to catch coronavirus indoors because it's airborne, something scientists have long claimed. "There have been reported outbreaks of COVID-19 reported in some closed settings, such as restaurants, nightclubs, places of worship or places of work where people may be shouting, talking, or singing," the agency announced. "In these outbreaks, aerosol transmission, particularly in these indoor locations where there are crowded and inadequately ventilated spaces where infected persons spend long periods of time with others, cannot be ruled out."
So how can you protect yourself if the virus is airborne? Jaimie Meyer, MD, a Yale Medicine infectious disease specialist and associate professor at Yale School of Medicine, explains. 
Continue Following Best Practices
"When it comes to prevention of COVID-19 disease, we know that a few key behaviors work: social distancing, wearing cloth facial coverings, isolating when ill, and tracing and isolating contacts of people who are infected," Dr. Meyer points out. Also, keep washing your hands and use sanitizer when soap and water are not available. 
Avoid Indoor Communal Spaces—All of Them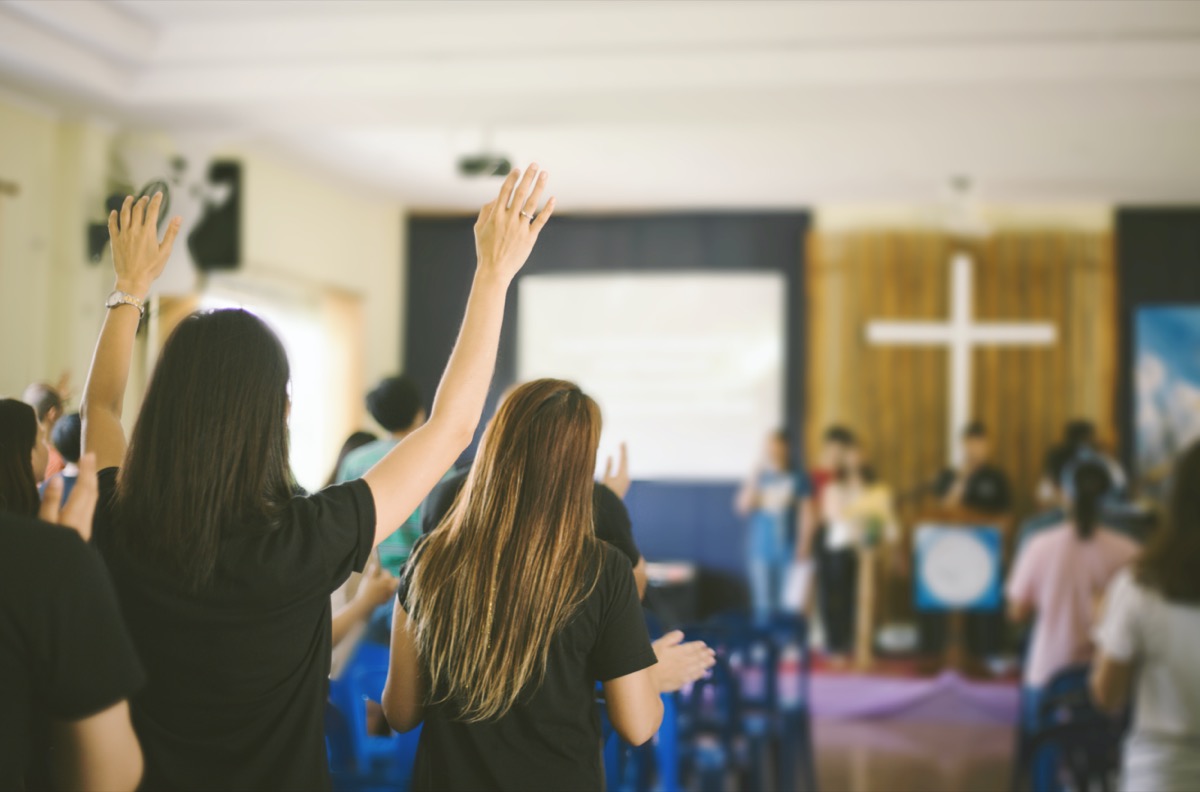 Due to the fact that many of these preventative measures are impossible in crowded indoor spaces—like bars, worshipping centers, shopping malls, etc.—Dr. Meyer explains that indoor communal areas are dangerous. "If we knew that the virus was airborne and that the level of virus was high enough in the air to infect someone else (which remains to be determined), we would need to make an even greater effort to avoid communal indoor spaces, even if wearing a cloth facial covering," she says.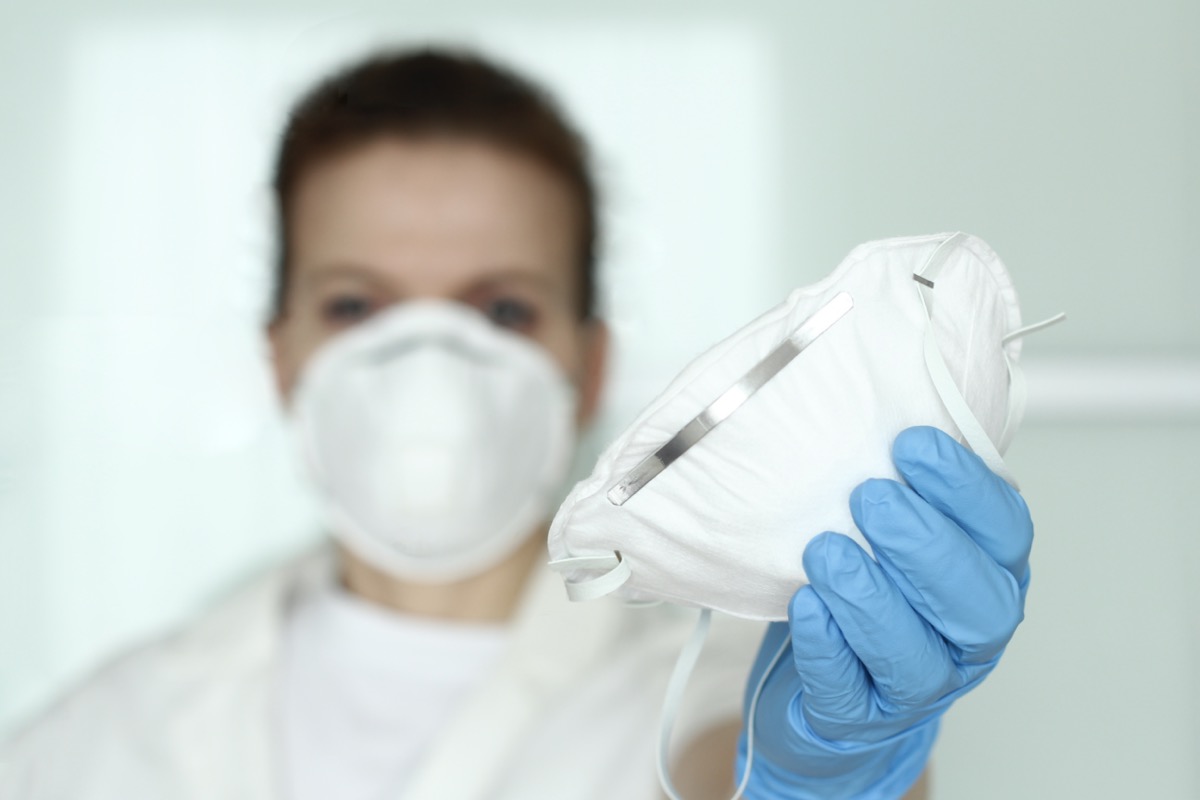 While N95 masks "would be better protection against airborne viruses than cloth facial coverings," Dr. Meyer points out they are "impractical for everyone because they are in relatively short supply and needed for healthcare workers." Additionally, in order to work well, they also must have a tight seal around the mouth and nose, which means they have to be sized (fit-tested) and unable to seal in people with facial hair. "As a healthcare worker on an infectious disease service, I have spent hours wearing N95 masks and can attest that they are very difficult to tolerate for long!" she points out.
How About UV Lights or Air Filtration Systems?
There has been some talk about the ability of UV lights to effectively kill the virus. Additionally, installing efficient air filtration systems has been discussed. However, Dr. Meyer points out, "There is no recommendation from the CDC or EPA to date on UV lights or air filtration systems, though proper ventilation is always important to reduce the spread of disease even if it is only in droplets." 6254a4d1642c605c54bf1cab17d50f1e
However, if the virus was airborne, even in the hospital setting, "a simple closed door to a hospital room would not be sufficient to contain the spread," she explains. Instead, people would need to be placed in "negative pressure" isolation rooms, where the air is forced to flow from the outside in (rather than inside out).
So avoid those indoor communal spaces, hard as it may be, and to get through this pandemic at your healthiest, don't miss these Things You Should Never Do During the Coronavirus Pandemic.
Leah Groth
Leah Groth has decades of experience covering all things health, wellness and fitness related.
Read more about Leah