11 Signs You've Caught the New COVID Mutation
The newer, faster virus is worse than the first.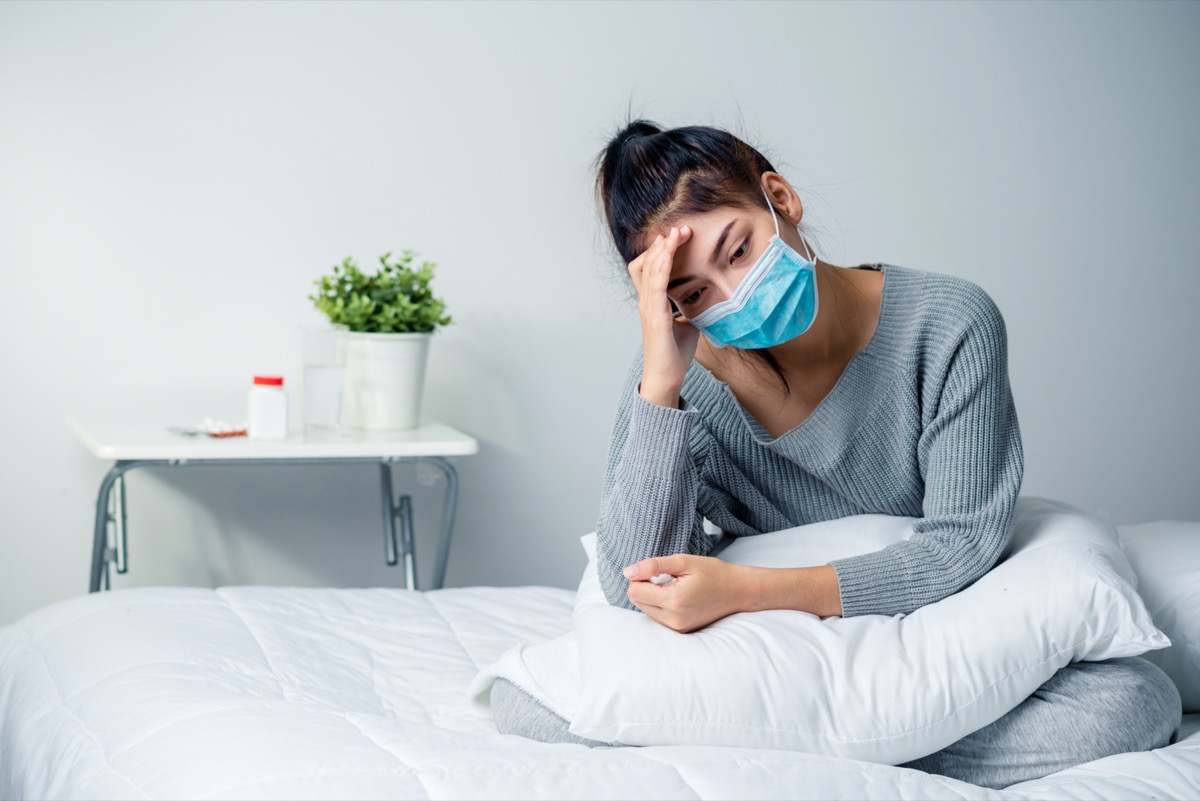 When news broke this week about a new coronavirus mutation, Americans feared the worst: Can we now get sick from two different viruses? Not exactly. The mutation can infect you faster than the original strain but doesn't necessarily lead to worse symptoms. Read on to discover what symptoms to look out for. Read on, and to ensure your health and the health of others, don't miss these Sure Signs You've Already Had Coronavirus.
A fever has long been one telltale sign of the coronavirus. Watch for a temperature of at least 100.4 °F [38 °C] orally. "People have had a wide range of symptoms reported—ranging from mild symptoms to severe illness," reports the CDC. "Symptoms may appear 2-14 days after exposure to the virus."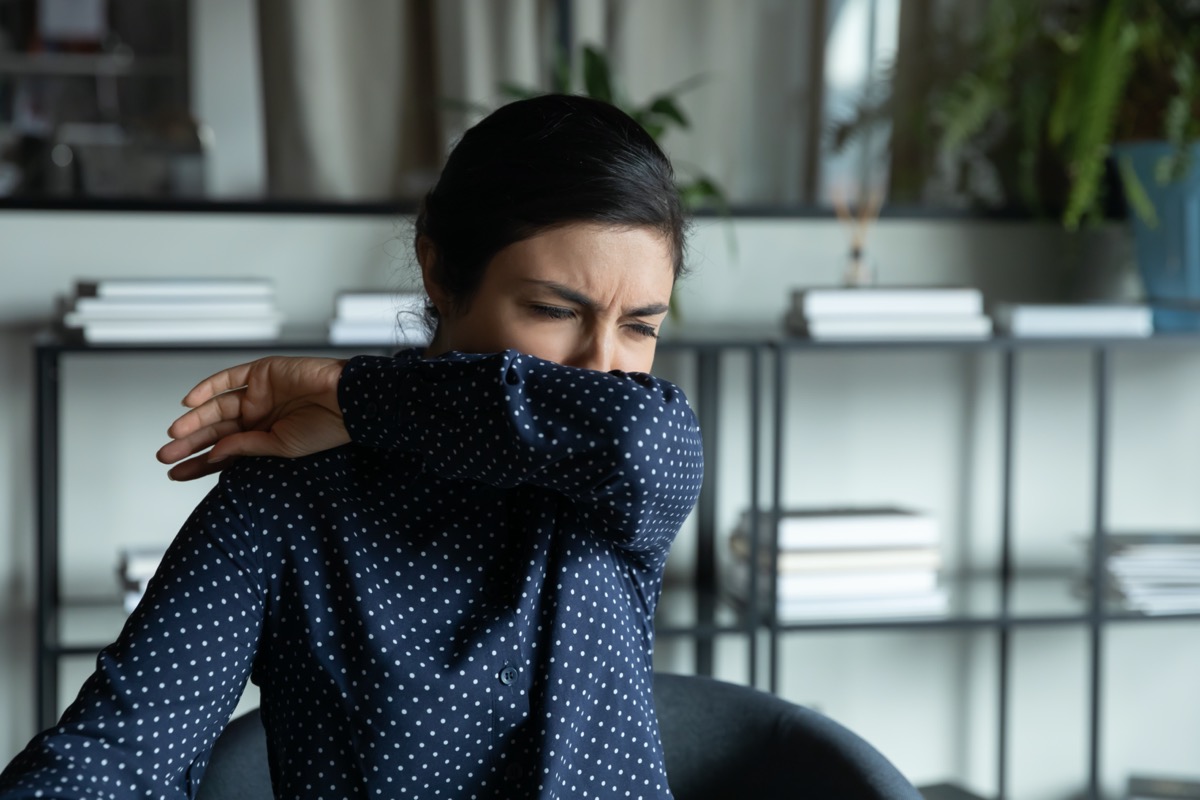 Patients repeatedly complain of a "dry cough." This symptom is one reason why it's important to always wear your face mask when around others you're not sheltering with; coughing without a mask can spread infectious droplets up to 12 feet. 6254a4d1642c605c54bf1cab17d50f1e
Shortness of Breath or Difficulty Breathing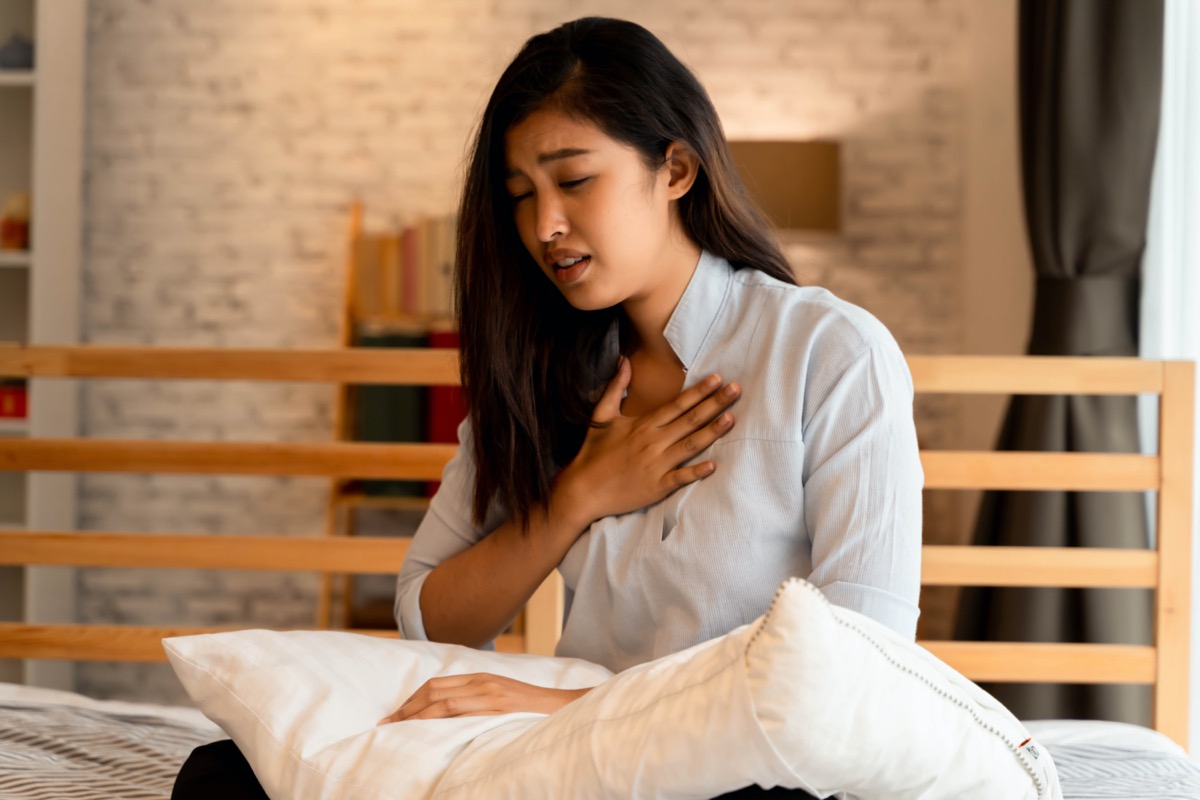 COVID-19 and the mutation are a respiratory disease, targeting the lungs. "Covid-19 can leave the lungs of people who died from the disease completely unrecognizable, a professor of cardiovascular science" said, according to the Guardian. "It created such massive damage in those who spent more than a month in hospital that it resulted in 'complete disruption of the lung architecture,' said Prof Mauro Giacca of King's College London."\
RELATED: COVID Mistakes You Should Never Make
This feeling can last for months after the virus has left your body. "My principal symptoms, to start, were the cough and this incredible chest pain and discomfort," Matthew Long-Middleton told Slate. "The other weird one I had, and I think still do to a degree, is this cold shiver from the base of my skull that would wash down my entire back. It's so bizarre to describe. And then there was profound fatigue, muscle aches."
"Peyton Chesser, 23, is on the mend after testing positive for COVID-19 and dealing with a range of symptoms like fatigue, body aches, skin sensitivity, cough and a loss of taste and smell for eight days," reports ABC 13. "She says it's the most sick she's ever been. 'It was definitely very scary…The anxiety from it all was really awful,' Chesser recalled."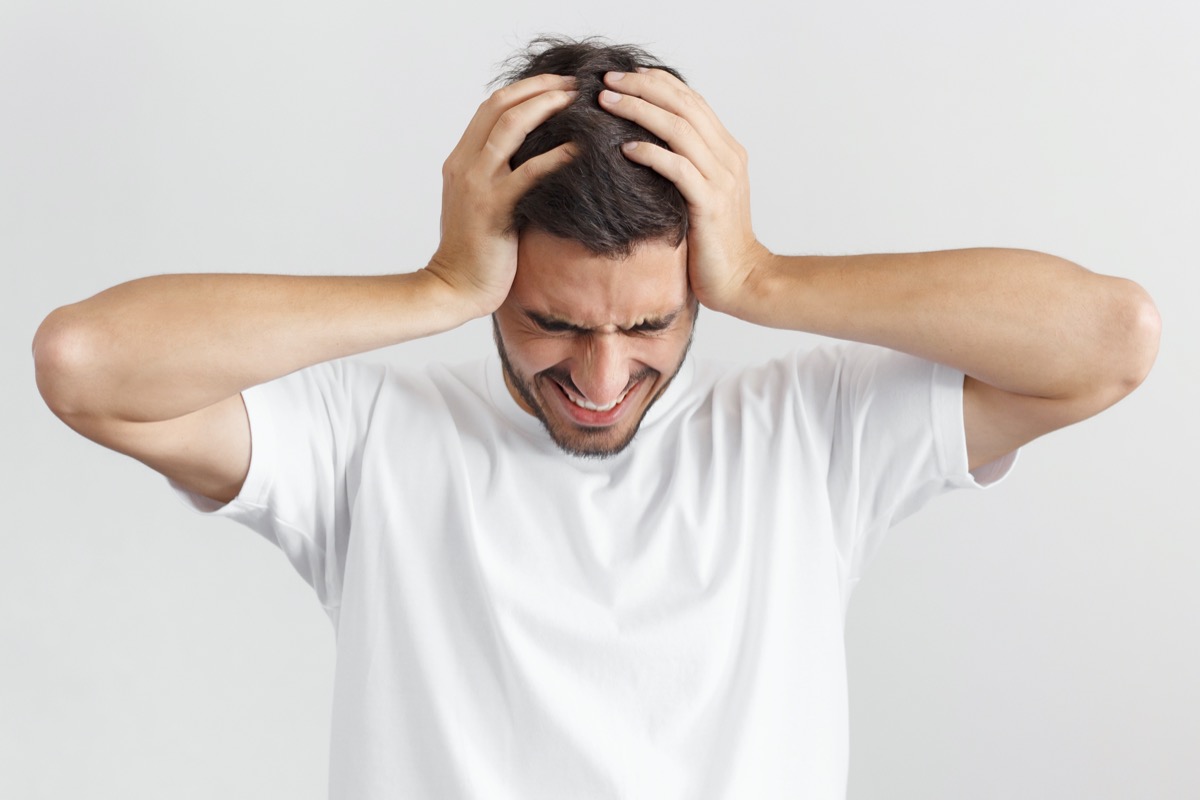 Broadway star and COVID survivor Danny Burstein described his headaches as "migraines on steroids."
New Loss of Taste or Smell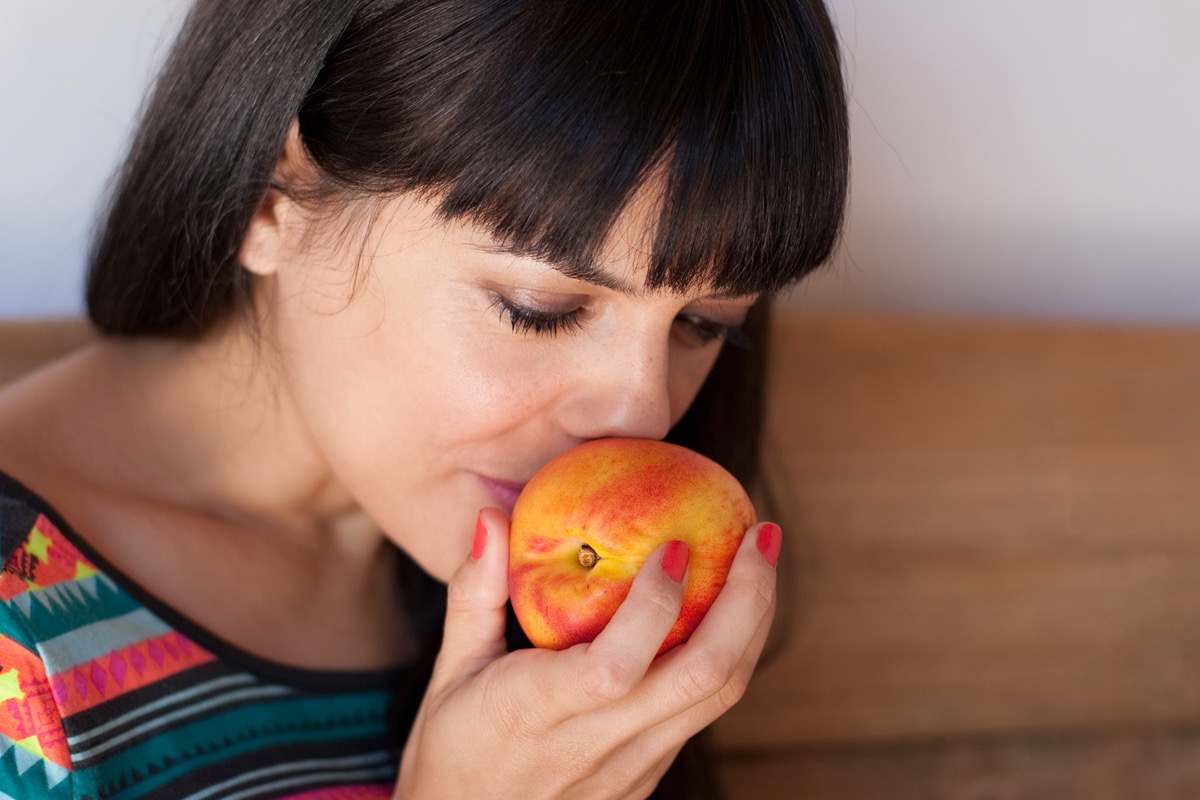 "Losing your sense of smell or taste was already known to be a symptom of the disease, and one international study published this month found 32 percent of patients in China, 69 percent of the cases in Germany and 49 percent in France had reported this phenomenon," reports SCMP.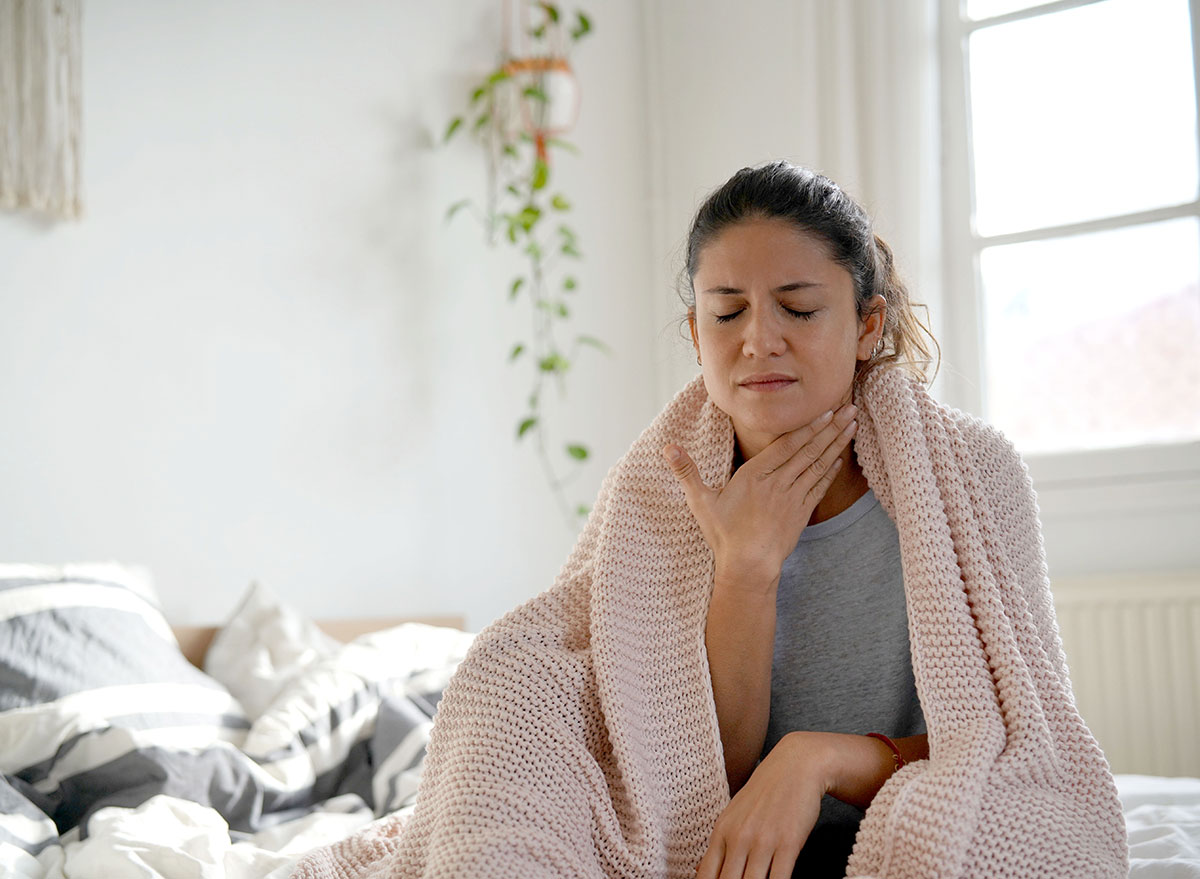 You might be tempted to think nothing of a tickle in your throat—but that's exactly how some people have experienced COVID-19. Get tested.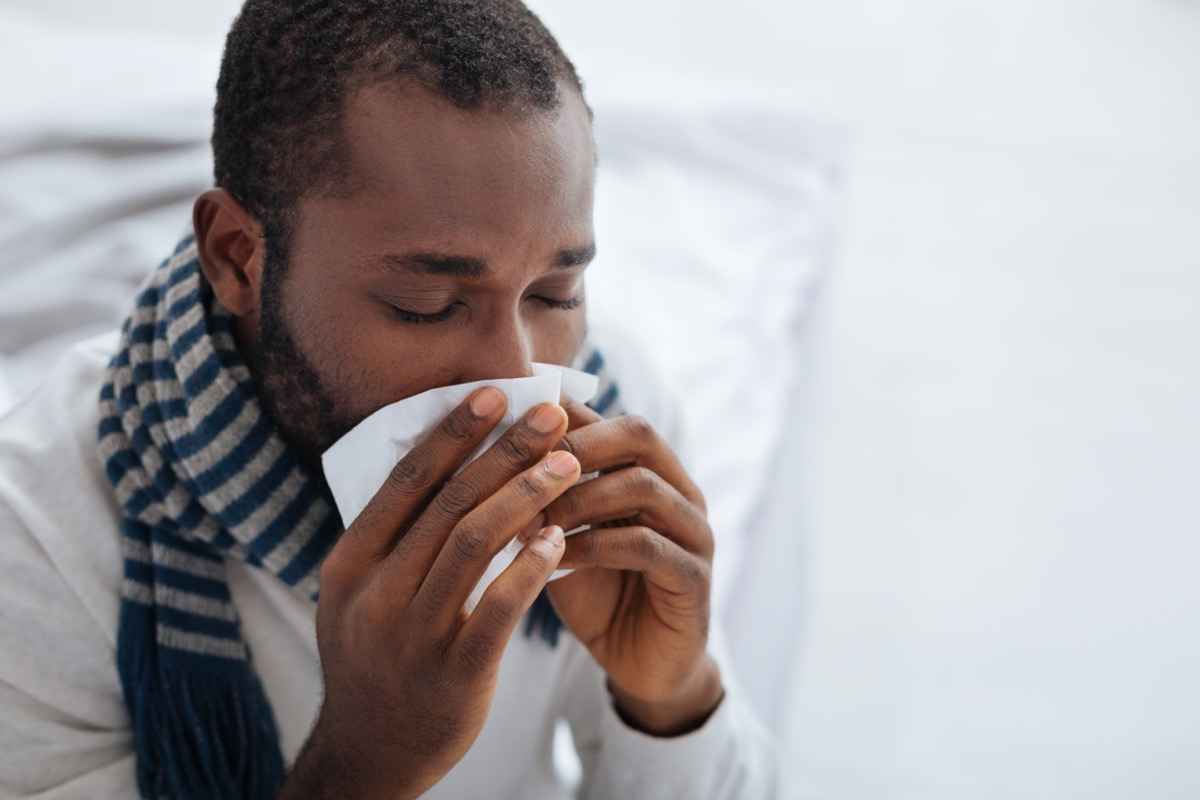 While traditionally symptoms of the common cold or allergies, congestion or runny nose has also been reported in COVID-19 patients. Use an abundance of caution and make sure what your issue is, should you experience this.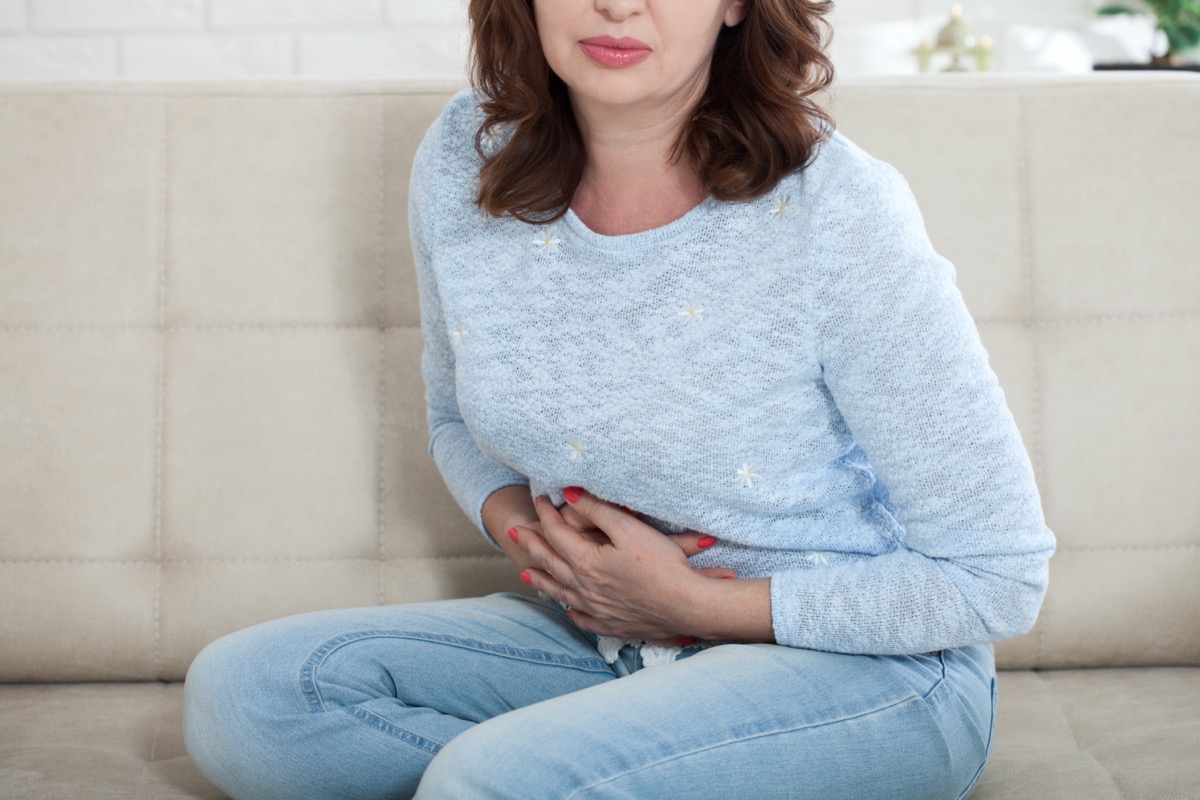 Whether it's caused by gastrointestinal distress or pain from the migraines, nausea or vomiting can happen if you have coronavirus.
Gastrointestinal issues can signal more than just tummy trouble. If you find yourself having runny bowel movements, contact your medical professional.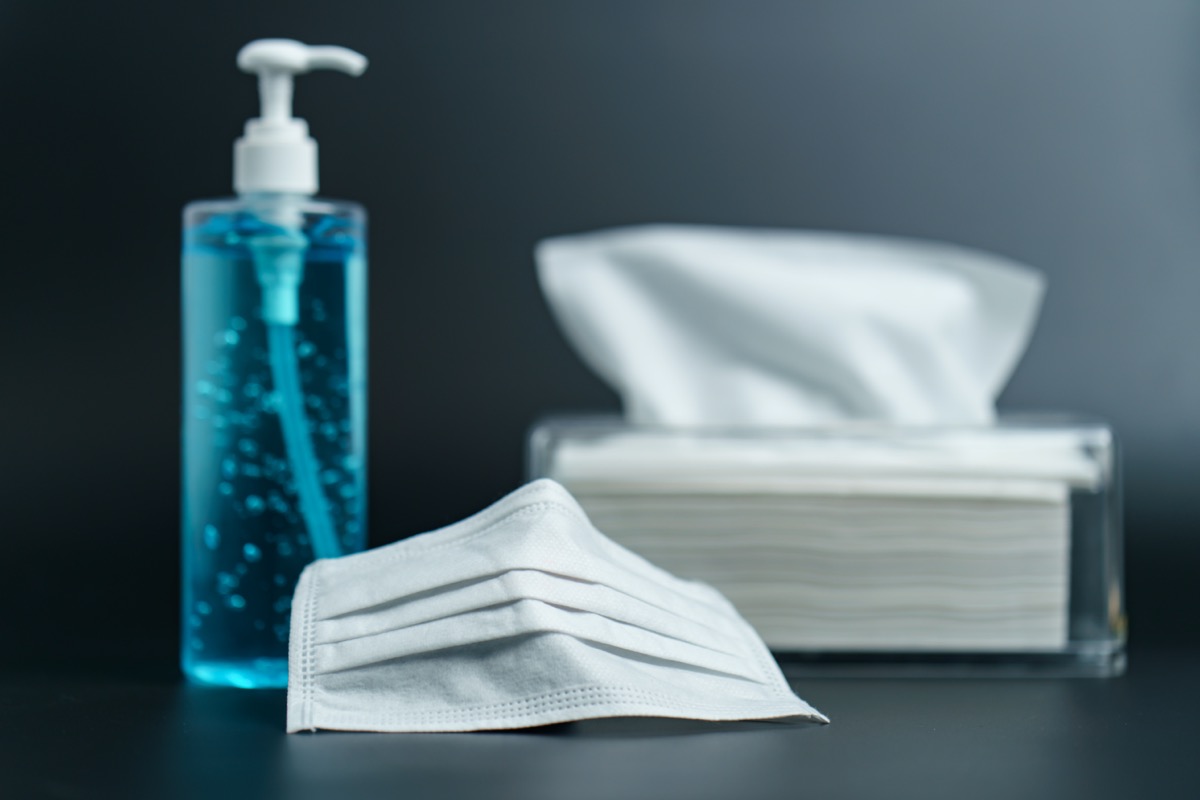 "This list does not include all possible symptoms. CDC will continue to update this list as we learn more about COVID-19," they report. If you experience any of the symptoms you just read about, contact your medical professional about getting tested for COVID-19 or COVID-19 antibodies. As for yourself: wear a mask, practice social distancing, wash your hands frequently, and to get through this pandemic at your healthiest, don't miss these 35 Places You're Most Likely to Catch COVID.
Alek Korab
Alek Korab is a Co-Founder and Managing Editor of the ETNT Health channel on Eat This, Not That!
Read more about Alek