10 Places You Shouldn't Go Even If They're Open
Just because you can visit these places, doesn't mean you should.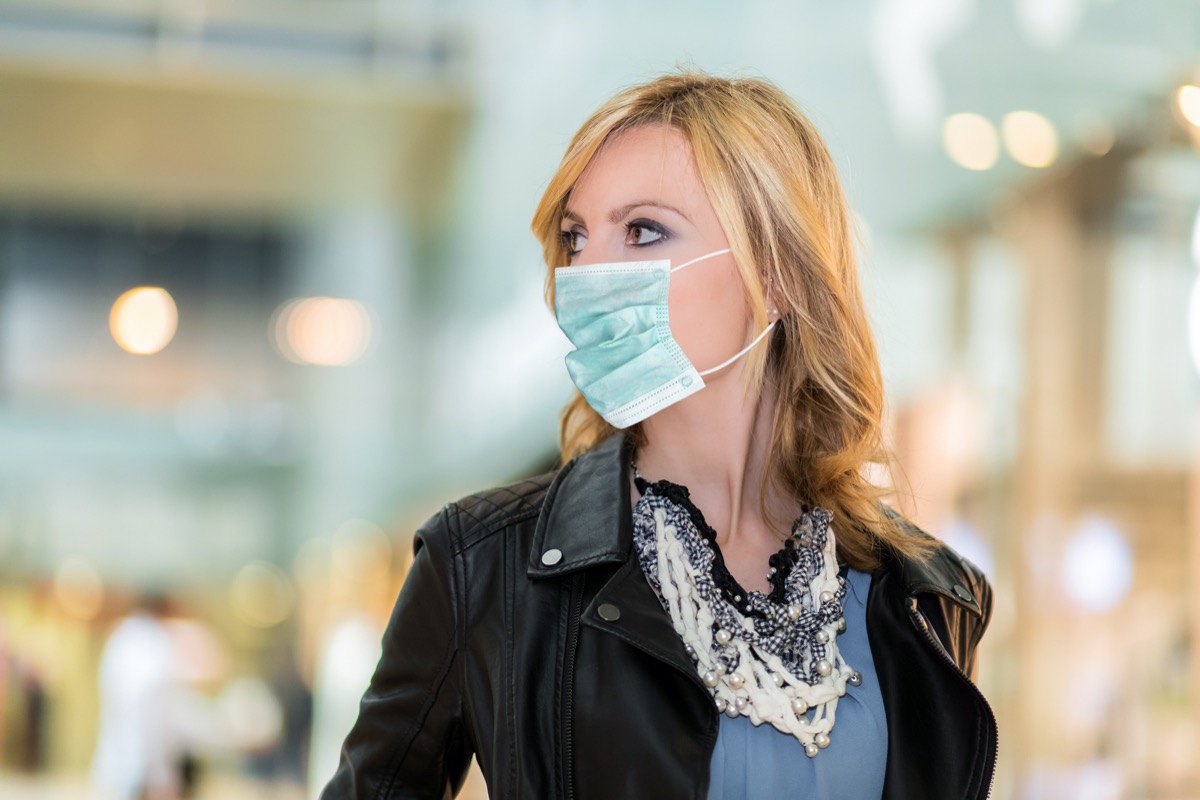 With the United States well into a devastating COVID-19 surge, local and state governments are back to tightening restrictions, implementing curfews, and closing up businesses in hopes of slowing the spread of COVID-19. However, depending on where you live, it's possible that some of the riskiest places in terms of coronavirus transmission are still open. "Just because you can, doesn't mean you should," says Dr. Deborah Lee. Here are the 10 places you should avoid during the COVID surge, even if they are open, according to the experts. Read on, and to ensure your health and the health of others, don't miss these Sure Signs You've Already Had Coronavirus.
Even if you have an opportunity to sail the friendly seas, Dr. Anthony Fauci, the nation's leading infectious disease expert, urges against it. He recently revealed that "we've seen outbreaks in closed settings," specifically naming cruise. In fact, according to one CDC  report, a staggering 800 cases and multiple deaths were linked to just three cruise ships early in the pandemic.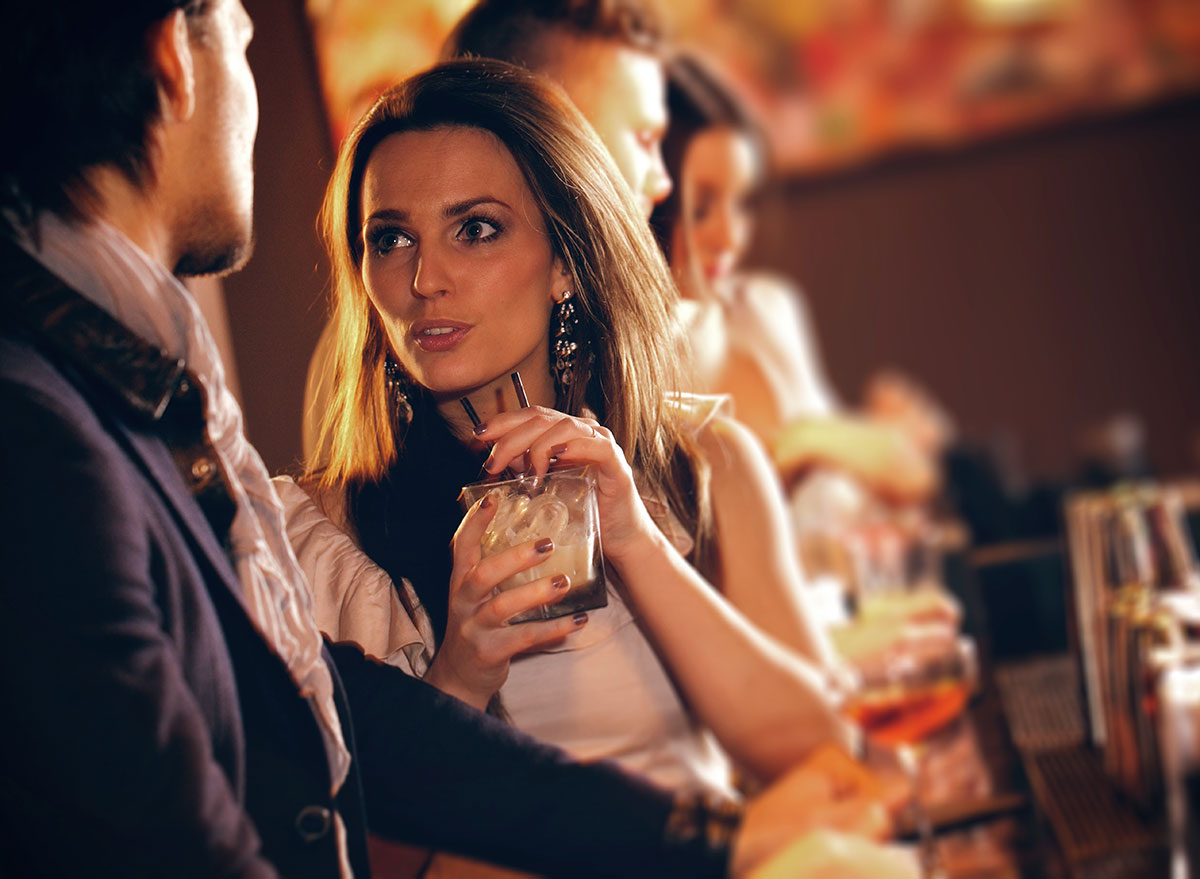 Bars and nightclubs—where people congregate in close quarters and rarely mask up—are no-gos in Dr. Fauci's book. "Bars: really not good, really not good. Congregation at a bar, inside, is bad news. We really have got to stop that," he said in a June 30 Senate hearing. "Bars are a really important place of spreading of infection. There's no doubt about that," Fauci added during a September interview on MSNBC. He added that nightclubs are equally as dangerous, "involving the same potential of spread due to a dangerous combination of drinking, lots of people congregating in a tight indoor space, talking, laughing, and dancing."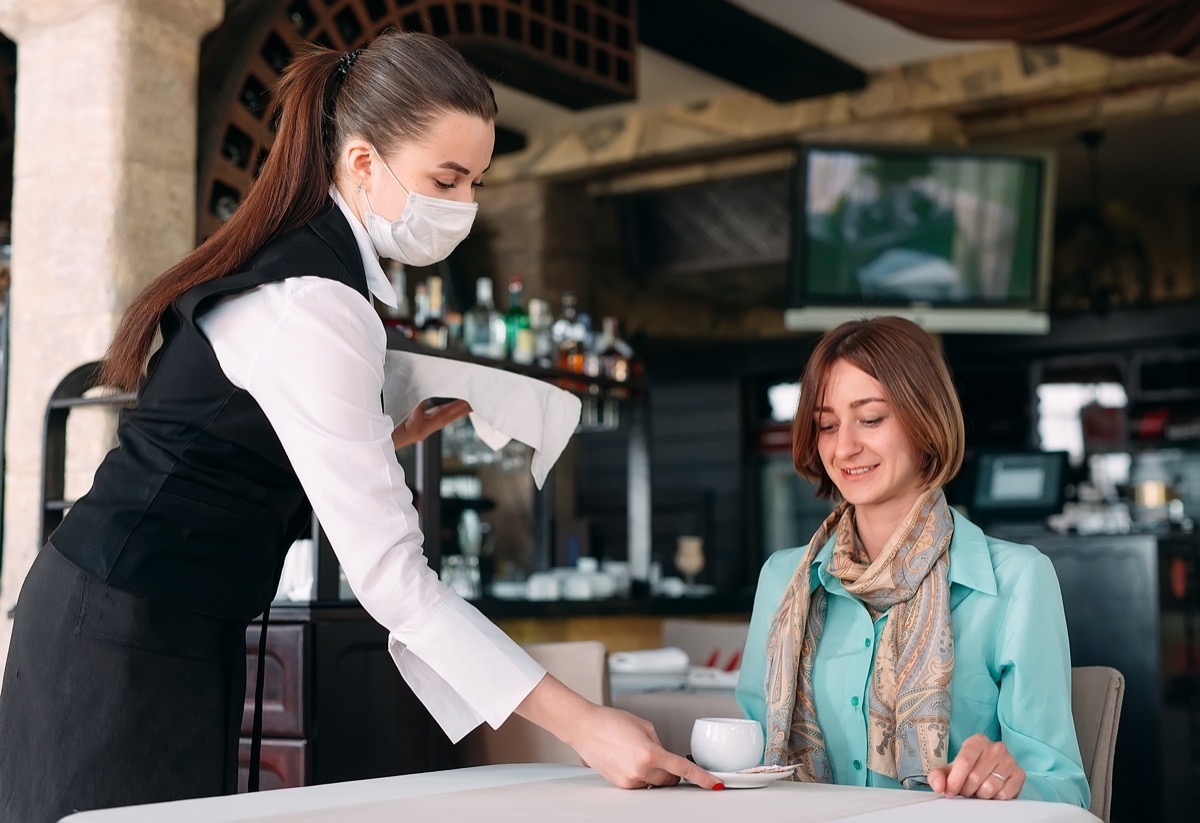 While it is easy to stay safe while picking up takeout by masking up, social distancing, and practicing hand hygiene, indoor dining is risky. According to recent CDC data, dining indoors surrounded by others is one of the most dangerous activities in regard to COVID. "We don't do anything inside," Fauci told the Washington Post. "I don't eat in restaurants. We do get takeout." During an interview with Good Morning America he explained that restaurants and bars are concerning to him, because "when you're dealing with community spread, and you have the kind of congregate setting where people get together, particularly without masks, you're really asking for trouble."
RELATED: 7 Tips You Must Follow to Avoid COVID, Say Doctors
Whether you are considering going to a movie, live theater, or a comedy show, don't. According to Fauci it isn't going to be safe to visit a theater anytime soon. "I think it's going to be a combination of a vaccine that has been around for almost a year and good public-health measures. I would think by the time we get to the end of 2021 — maybe even the middle of 2021," he told Jennifer Garner during an Instagram interview. Once we do get a "knock-out vaccine that's 85 [to] 90% effective," and "just about everybody gets vaccinated," there will be "a degree of immunity" that we can once again "walk into a theater without masks and feel like it's comfortable" that they aren't at risk of infection, he added. 
5
Church, Temple, or Other Group Worshipping Locations
Even if religion is an important part of your life, Fauci suggests staying at home to worship. "Church events where people crowd together without masks" are risky for COVID-19 exposure because they are usually "indoor situations." "Crowds in church are important and every time I get a chance to say it, I mention it," Fauci told Science magazine, explaining that a crowd is a crowd whether you are talking about a bar or a religious service. "When you say less than 10, it makes common sense that it involves the church."6254a4d1642c605c54bf1cab17d50f1e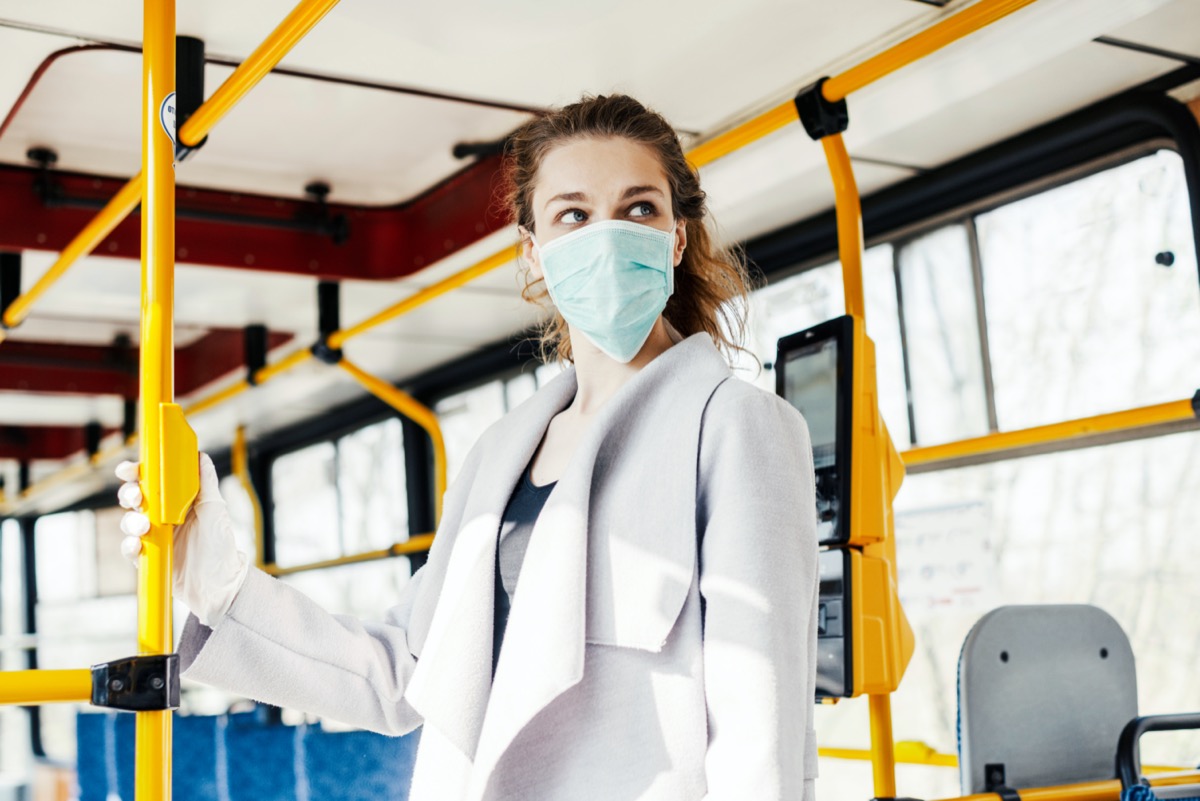 During a recent interview with the New York Times, Fauci warned about the potential for spread on public transportation. "It depends on your individual circumstances. If you are someone who is in the highest risk category, as best as possible, don't travel anywhere," he urged. "Or if you go someplace, you have a car, you're in your car by yourself, not getting on a crowded subway, not getting on a crowded bus, or even flying in an airplane. If you're a 25-year-old who has no underlying conditions, that's much different."
RELATED: If You Feel This, You May Have Already Had COVID, Says Dr. Fauci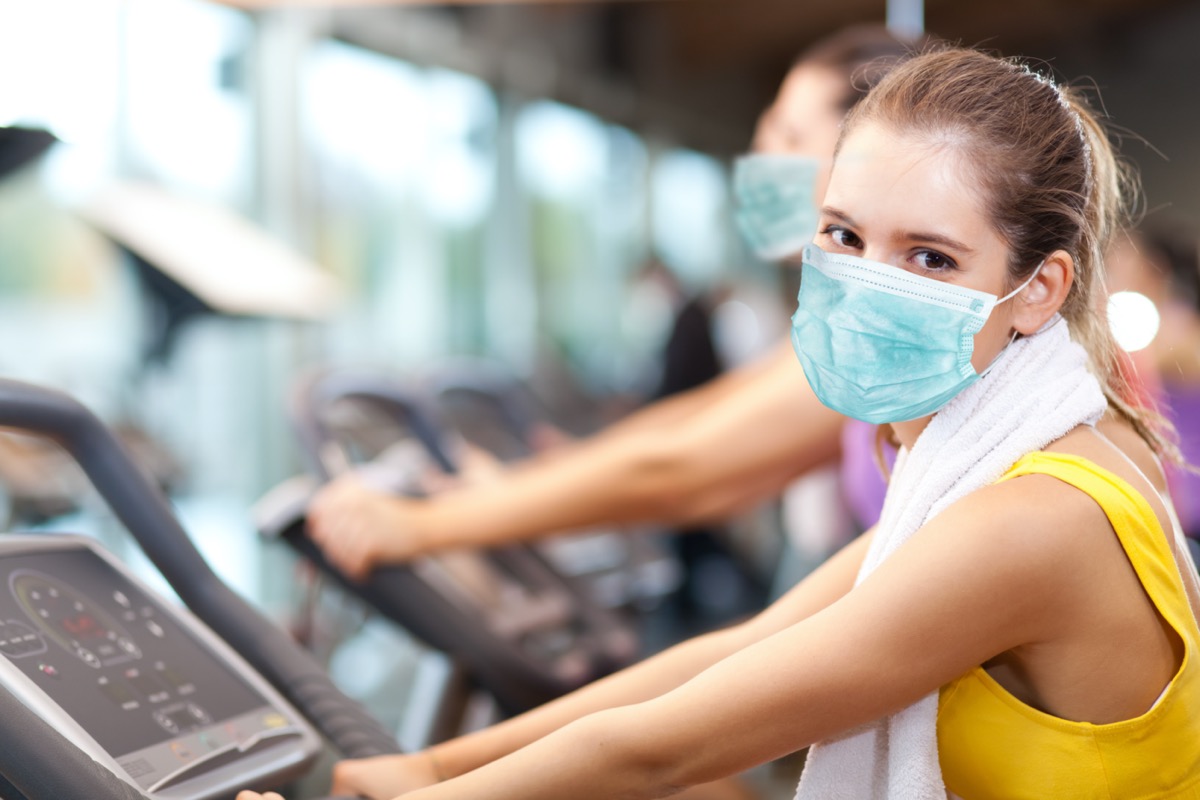 Fauci and the CDC have issued warnings about exercising in public gyms during the pandemic. While Dr. Fauci himself has been breaking a sweat during the pandemic by walking and jogging outdoors, he warns against working out indoors surrounded by strangers. "I wouldn't go to a gym," he told the Washington Post earlier this year. "I need to be so careful. I don't want to take a chance." In a later interview with MSNBC's All In With Chris Hayes he noted that there was "a higher risk of transmissibility" at gyms. 
8
Inside of Someone Else's House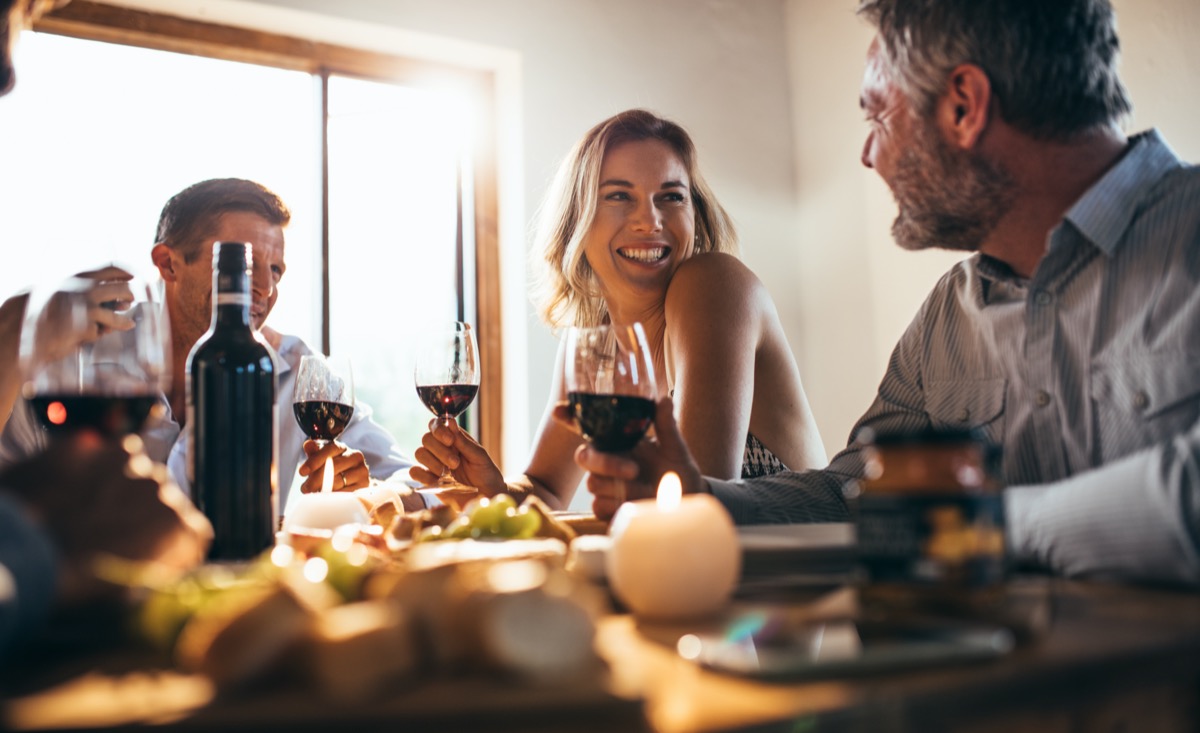 In recent weeks the CDC and Dr. Fauci have been warning that most transmission is occurring during small gatherings of friends and family. Obviously, other people's homes will never "close," but they can be just as dangerous for COVID-19 infection as a bar or a nightclub — if not more. Why? You are more likely to let your guard down in these type of places, taking off your mask and neglecting to socially distance. 
9
An Indoor Sporting Event
While any sporting event can be risky, when they take place in an indoor stadium or arena, the risk increases. According to a risk-assessment chart produced by the Texas Medical Association COVID-19 Task Force and Committee on Infectious Diseases, sporting events are one of the most dangerous places for transmission.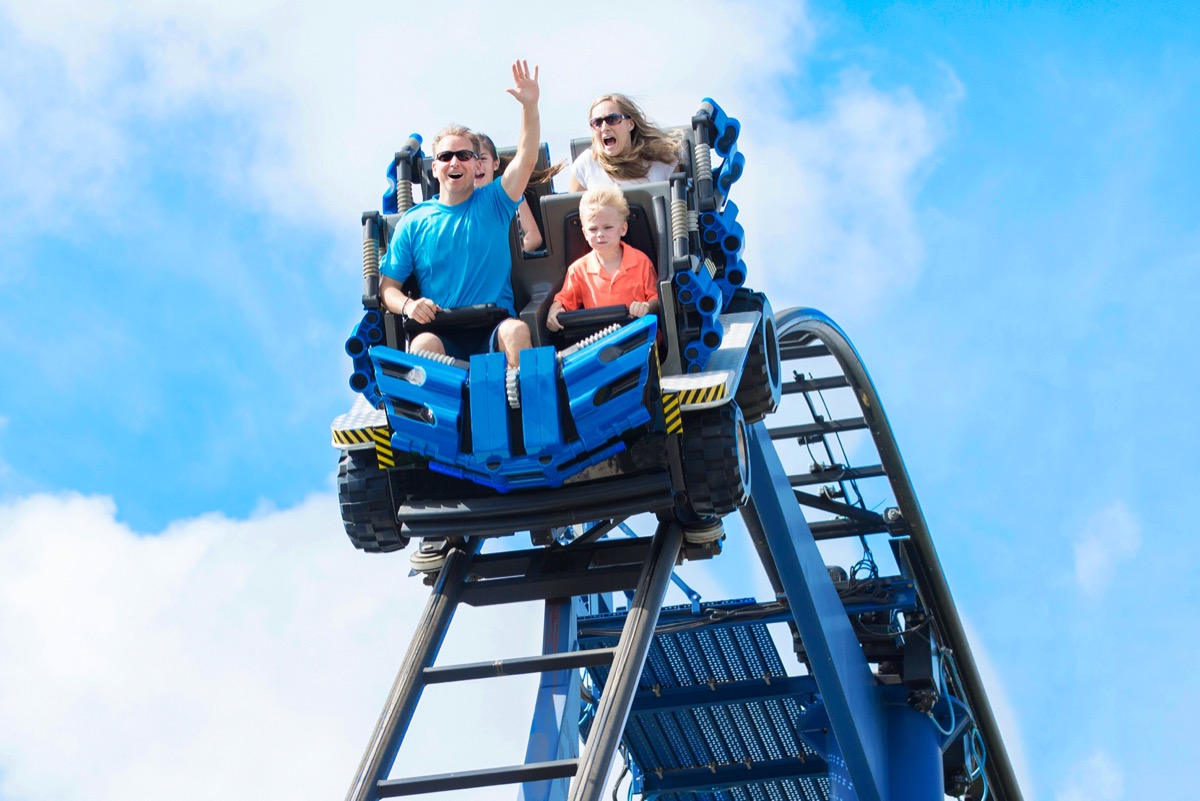 While outdoor theme parks, such as Disney World, have kept infections at bay by drastically reducing capacity, indoor amusement and water parks are incredibly risky when it comes to COVID-19. The Texas Medical Association COVID-19 Task Force and Committee on Infectious Diseases put them in the second-to-riskiest category. And as for yourself, to get through this pandemic at your healthiest, don't miss these 35 Places You're Most Likely to Catch COVID.
Leah Groth
Leah Groth has decades of experience covering all things health, wellness and fitness related.
Read more about Leah