10 Places You Shouldn't Go Even if They're Open, According to an Expert
If you want to protect yourself and others, avoid risky situations.
This week the United States continued to break COVID-19 records for infections, hospitalizations, and deaths. Even if you don't live in one of the states that is mandating closures and putting limitations on gatherings there are certain places you should be avoiding on your own free will. Why? Some places and situations are more prone to the transmission of the virus than others. Here are 10 places you shouldn't go, even if they are open. Read on to hear his warning, and to ensure your health and the health of others, don't miss these Sure Signs You've Already Had Coronavirus. 
1
Places of Religious Worship 
COVID-19 does not discriminate when it comes to religion. Whether your place of worship is a temple, church, mosque or even AA clubhouse, anytime you gather a large group of people in a smaller, indoor space, there is a serious risk of infection. "Crowds in church are important and every time I get a chance to say it, I mention it," Dr. Anthony Fauci told Science magazine. "When you say less than 10, it makes common sense that it involves the church."
2
Movie Theaters or Music Venues
Due to the fact that movie theaters and music venues involve packing a bunch of people close together in indoor spaces that aren't well ventilated, they were one of the first places that health experts targeted as unsafe at the start of the pandemic. In fact, health experts — including Dr. Anthony Fauci — maintains that going to the movies will unlikely be on the agenda for another year. 6254a4d1642c605c54bf1cab17d50f1e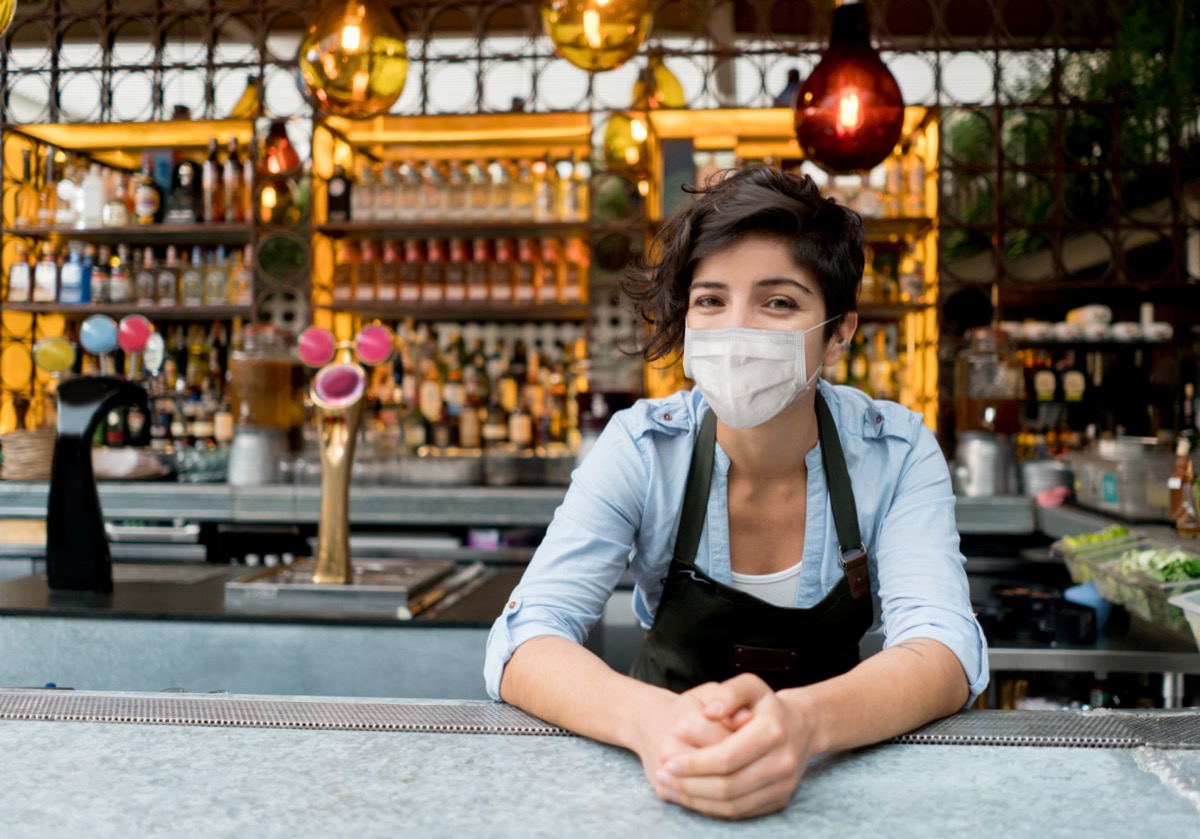 Your local watering hole is extremely dangerous when it comes to potential infection. Not only is it hard to socially distance in a bar, most people are constantly taking them off while drinking.  "Bars: really not good, really not good," Dr. Fauci has repeatedly warned Americans. Congregation at a bar, inside, is bad news. We really have got to stop that," he said in a June 30 Senate hearing, and it still applies.
Like bars, nightclubs involve packing lots of people in a small space, and should be avoided during the pandemic. 
5
Indoor Pools and Water Parks
While beaches and swimming pools that are outdoors may not be the riskiest places for COVID-19, indoor pools and water parks are much more dangerous. Why? Any time a large group of people congregates in an indoor space, the risk of transmission increases. Also, it is difficult to socially distance or wear masks at these types of venues.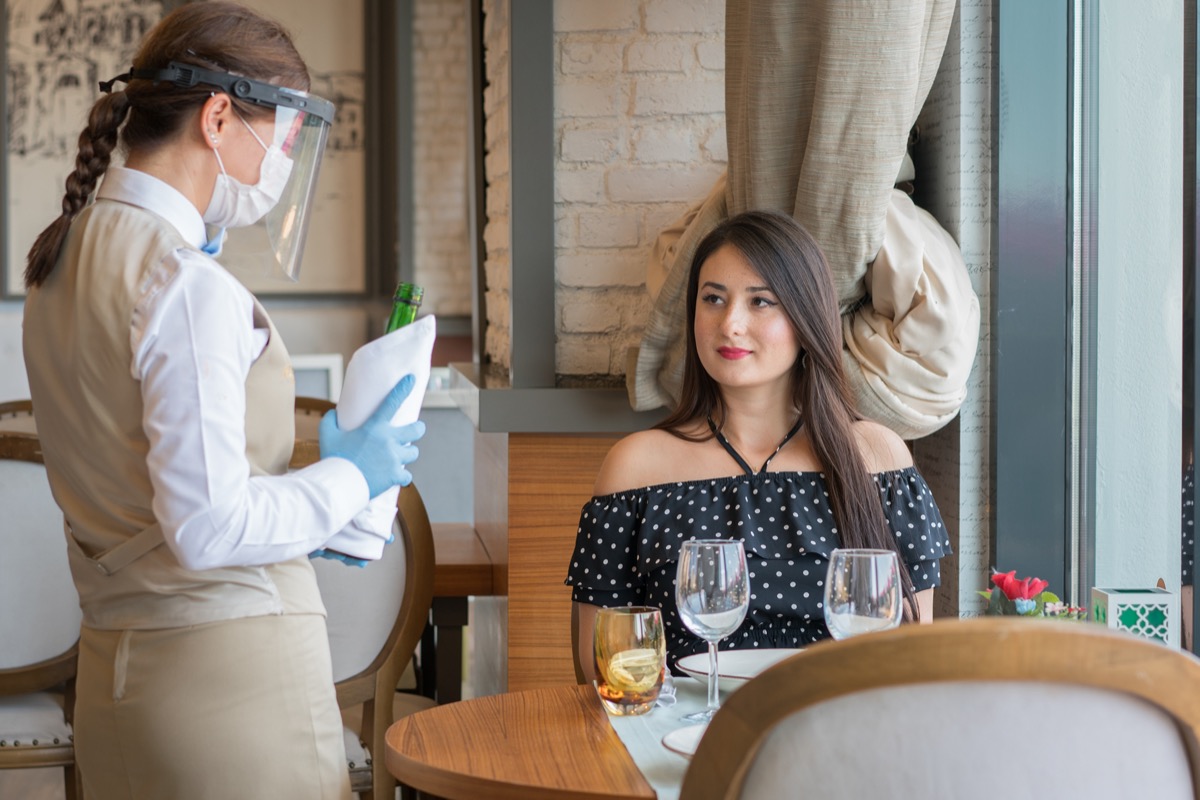 Fauci has also told Americans that dining inside of restaurants is not something he is doing during the pandemic. "We don't do anything inside," he told the Washington Post. "I don't eat in restaurants. We do get takeout." Later, during an interview with Good Morning America he pointed out that restaurants, along with bars, concerned him, because "when you're dealing with community spread, and you have the kind of congregate setting where people get together, particularly without masks, you're really asking for trouble."
Gone are the days when it is safe to sit inside your local coffee shop for hours on end. Cafes and coffee shops are generally smaller than your average restaurant, so it will generally be harder to socially distance from others. 
8
Inside Your Friend or Family Member's House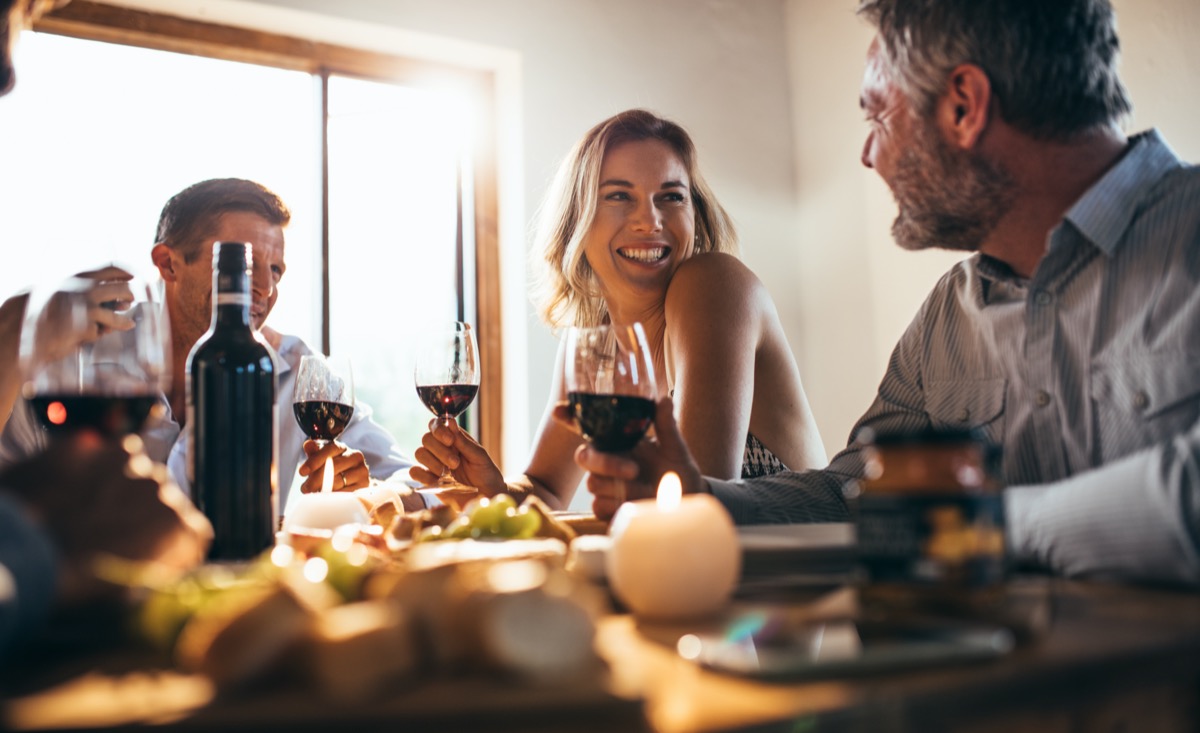 Even if you receive invitations to spend time at a friend or family member's house, you should just say no. Health experts — including Dr. Birx, Redfield, and Fauci — have all pointed out that the recent surge of COVID cases were the result of small gatherings. "Many of them typically occur indoors and without a mask," Darren Mareiniss, MD, FACEP, Emergency Medicine Physician at Einstein Medical Center in Philadelphia and expert in pandemic preparedness, recently explained to Eat This, Not That! Health.
9
Break Rooms and Cafeterias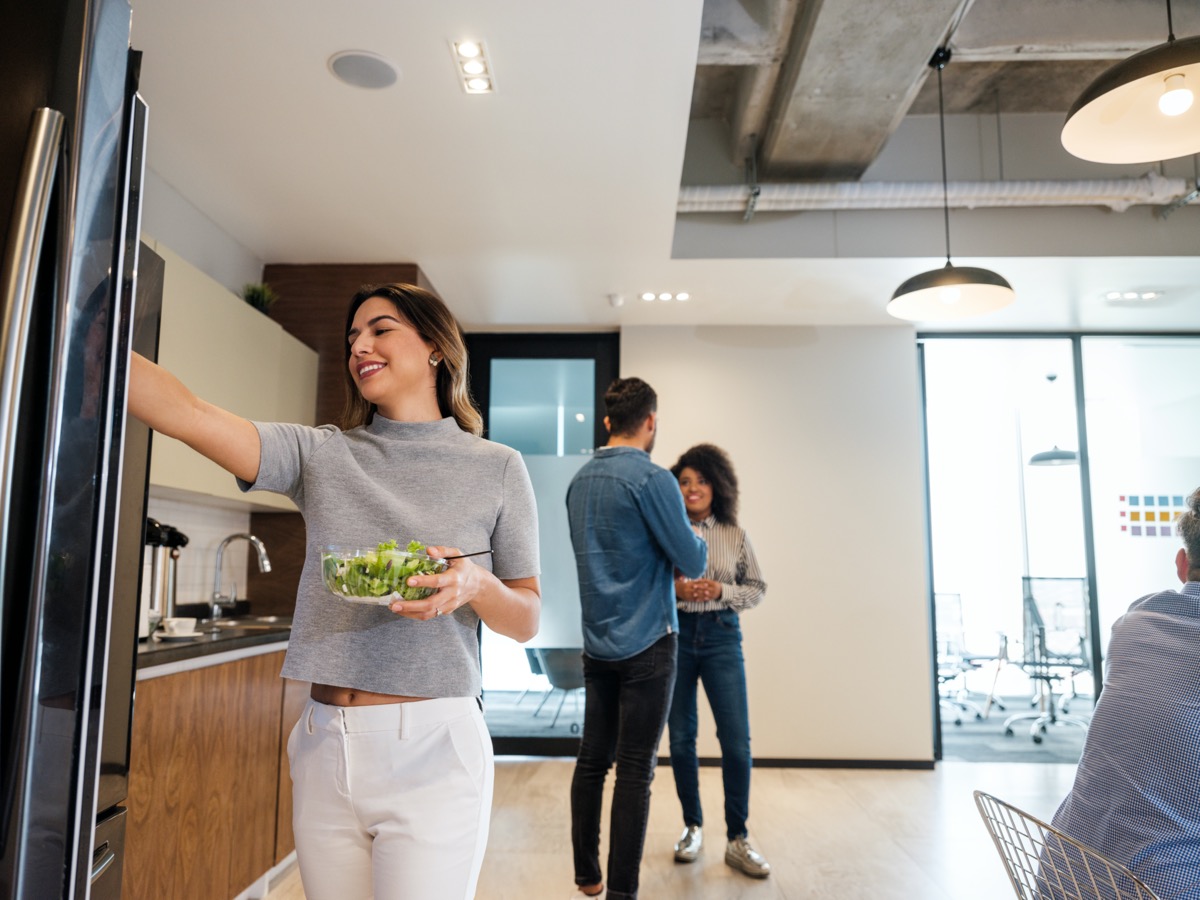 If your place of work has a break room or cafeteria, you should try and avoid it — even if you work in a hospital. "We've had a number of outbreaks linked to break rooms," reveals Dr. Mareiniss. "Again, it's indoors and people take off their mask to eat." 
'Tis the season to do holiday shopping. However, due to the risk of infection in indoor spaces, you are better off buying gifts online as shopping malls are "dangerous," Dr. Mareiniss explained. So avoid those, and follow his fundamentals and help end this surge, no matter where you live—wear a face mask, social distance, avoid large crowds, don't go indoors with people you're not sheltering with (especially in bars), practice good hand hygiene and to protect your life and the lives of others, and don't visit any of these 35 Places You're Most Likely to Catch COVID.
Leah Groth
Leah Groth has decades of experience covering all things health, wellness and fitness related.
Read more about Leah