COVID Symptoms are Changing. Here's What to Watch For Now, Including Headaches.
How to know about COVID right now and how the virus is changing, according to experts. 
There's still so much to learn about COVID-19, but a few things are clear. It affects everyone differently, it's unpredictable and it's not going anywhere yet. Just when you think you know what COVID is going to do it changes, but that could mean good news. According to some experts the death toll is down, but still a health issue to take seriously. 
 Dr. Tom Yadegar, Pulmonologist and Medical Director of the Intensive Care Unit at Providence Cedars-Sinai Tarzana Medical Center tells us, "The COVID-19 we're seeing in the hospital is nowhere near as deadly as 2020 and 2021. As the virus continues to mutate, the rate of severe sequelae such as blood clots and cytokine storm have decreased. Some patients continue to develop long COVID, particularly in patients who have experienced multiple infections with COVID." 
But that's not the only thing that's changed. ZOE Health Study, a joint project between health science company ZOE and researchers from King's College London, Massachusetts General Hospital, Harvard and Stanford University has been tracking symptoms since early on in the pandemic and notice a change. "There are a few reasons why symptoms may be changing, including the fact that those who have been vaccinated experience less severe symptoms, as well as more cases being reported by younger people, who we have found experience different, less severe symptoms as well." Read on—and to ensure your health and the health of others, don't miss these Sure Signs You've Already Had COVID.
1
How COVID is Different Now Than in 2019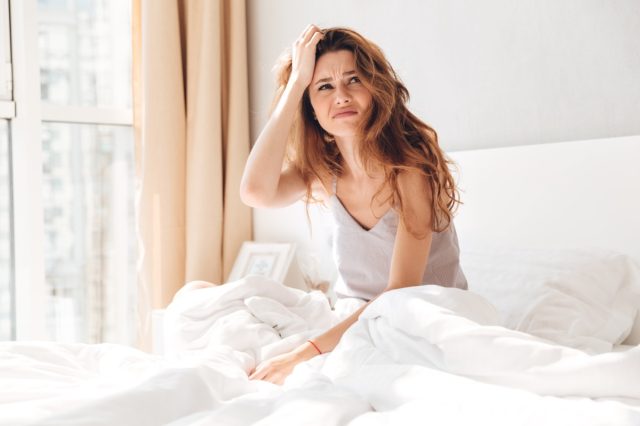 Dr. Ilan Shapiro, chief health correspondent and medical affairs officer, AltaMed Health Services in Los Angeles says, "In the beginning the virus had an intent to create a lot of harm and it achieved it for a couple of years. The original strain had higher mortality and complications rates than the current omicron variants we are battling. It's important to remember that masking, COVID-19 vaccines and boosters have helped us battle this virus and helped many people emerge from the virus without complications. Someone who isn't vaccinated is five times more likely to be hospitalized from COVID-19 than someone who is vaccinated. We are learning more that COVID-19 isn't as fatal as it was in the beginning. We are moving away from mortality, but it's still causing problems in communities. It's still killing thousands of people a week and it's likely that in the winter months, the number will increase."
Sean Marchese, MS, RN, a registered nurse at The Mesothelioma Center with a background in oncology clinical trials and over 20 years of direct patient care experience shares, "SARS-CoV-2, the virus that causes COVID, has changed many times since we first learned how it infects and spreads. Compared to 2020, many regions in the U.S. have since relaxed mask and vaccine mandates for public areas and events. In May 2022, the number of recorded deaths due to COVID-19 reached 1 million in the U.S. One significant difference from the beginning of the pandemic is that we now know that between 4% and 36% of people infected with COVID-19 will develop "long-COVID" or symptoms that last at least six months. The Centers for Disease Control and Prevention estimates that this will lead to between 5 and 25 million people in the U.S. and 200 million worldwide developing long-term disabilities."
2
How and Why Symptoms are Changing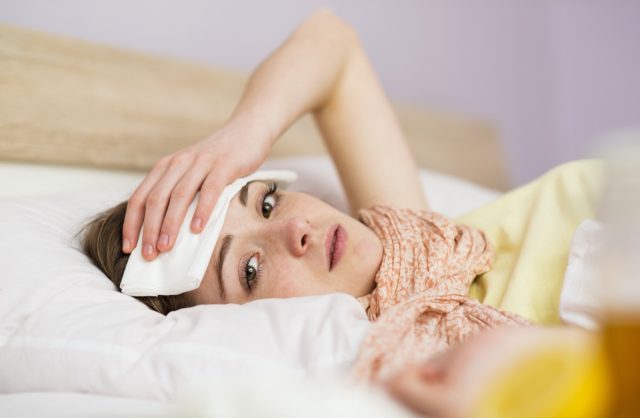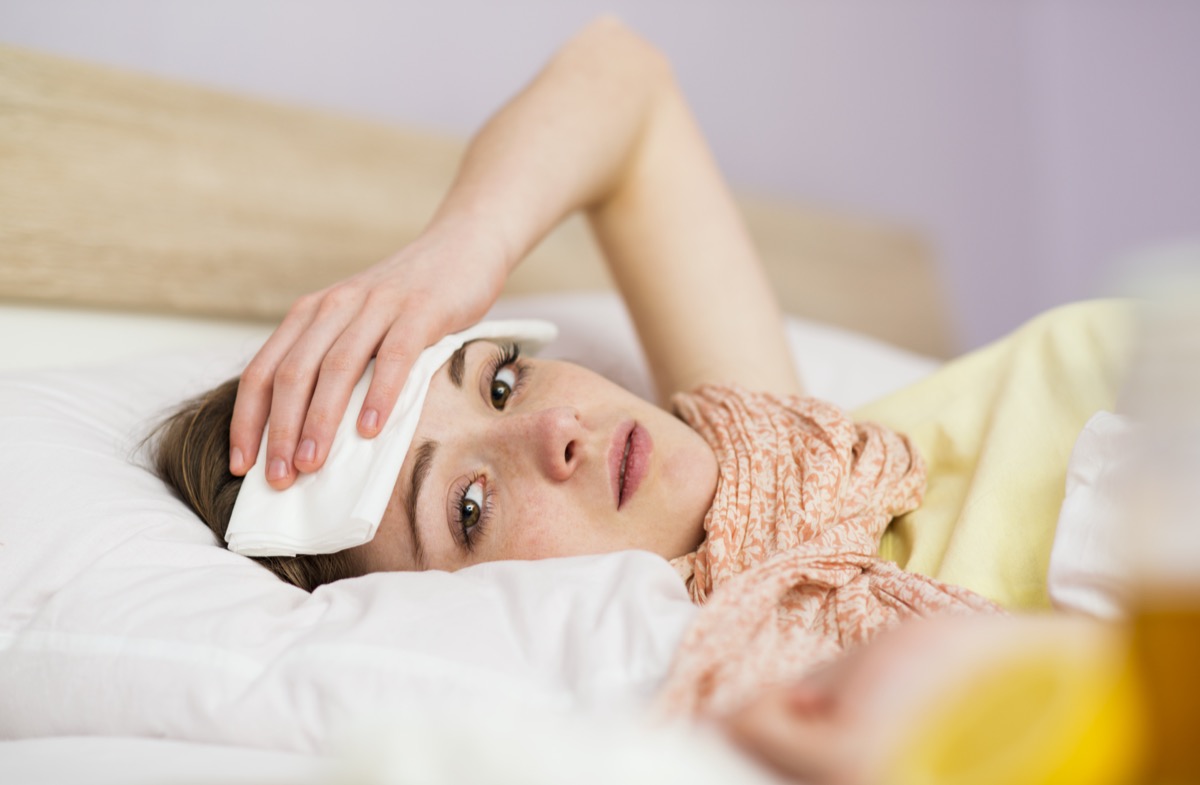 Dr. Shapiro states, "In the beginning, people had fevers, problem breathing, loss of sensation of smell and taste. It has evolved to GI problems, nausea, diarrhea, and lack of energy. It's related to the variants. There's still much to learn about this virus."
Marchese says, "The earliest symptoms of COVID-19 were pneumonia-like and involved shortness of breath and fever. Post-COVID-19 symptoms can include fatigue, shortness of breath and cognitive dysfunction (or brain fog) that can last several months. Other common symptoms include runny nose, cough, sore throat, headaches and muscle pain. The signs have stayed the same since the pandemic's start, but more cases tend to be mild for vaccinated individuals. Some people may also be symptomatic. However, complications can still arise even with asymptomatic patients."
3
How Vaccination Status Plays a Role in COVID Symptoms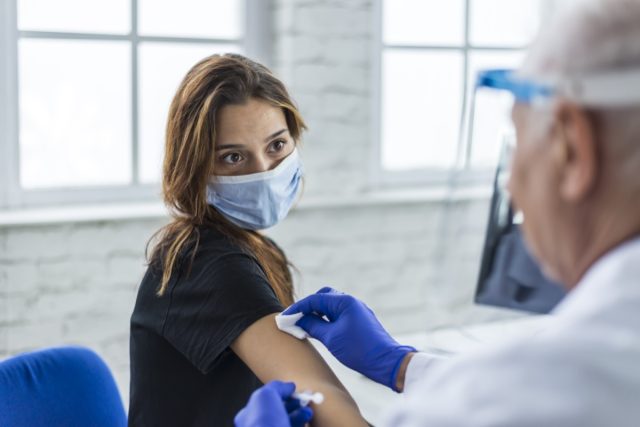 According to the ZOE Health Study, symptoms can vary based on vaccination status. People who completed all the shots or got one vaccine dose reported fewer symptoms over a "shorter period of time" compared to unvaccinated people, the study said. Here's what the ZOE Heath Study reported. 
HAVE COMPLETED THEIR PRIMARY VACCINATION SERIES
Sore throat

Persistent cough

Runny nose

Headache

Blocked nose
HAVE ONLY ONE COVID VACCINE DOSE
Headache

Sneezing

Runny nose

Persistent cough

Sore throat
ARE UNVACCINATED
Headache

Fever

Sore throat

Persistent cough

Runny nose
4
What to Know About Immunity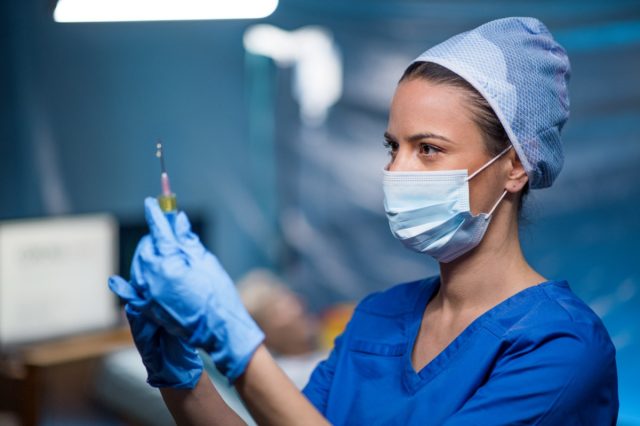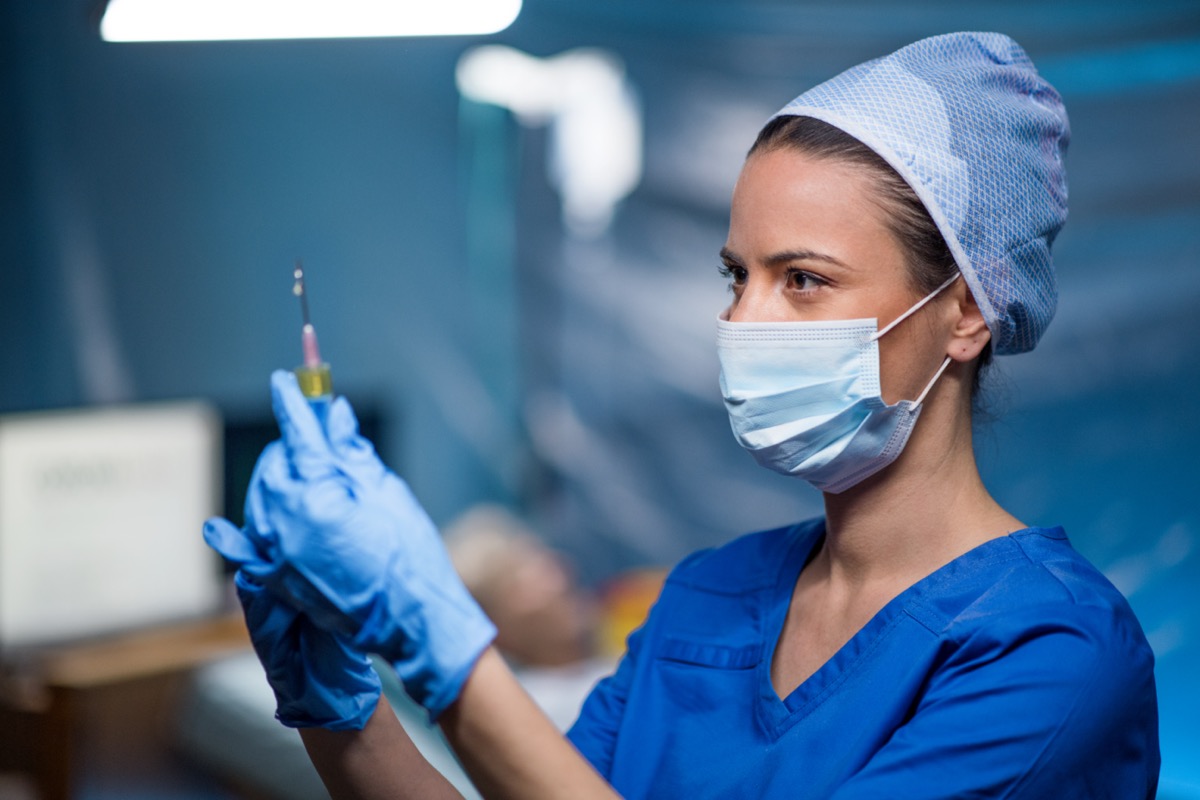 Dr. Shapiro tells us, "We were very hopeful with the original strain that we were fighting off much of the infection and lowering hospitalizations. The variants started to change with Delta and Omicron, we learned that the virus started to mutate to jump from one person to another in a highly effective way. The vaccine has been able to reduce hospitalizations and complications. The vaccines help us carry on in our daily lives feeling safer and protected against complications."6254a4d1642c605c54bf1cab17d50f1e
Marchese shares, "Immunity from vaccination or a previous infection leads to less severe illness during a breakthrough infection. However, the risk of complications increases with each subsequent infection. Complications include stroke, heart attack, diabetes, kidney disorder, digestive issues and long-term impairment, including dementia. The newest vaccine, bivalent boosters, broadens the immune response and strengthens the defense against the virus. Like its predecessor, the bivalent vaccine is an mRNA vaccine. It targets the BA.4 and BA.5 strains and is available for adults over 18 years old." 
5
What to Know About the New Variants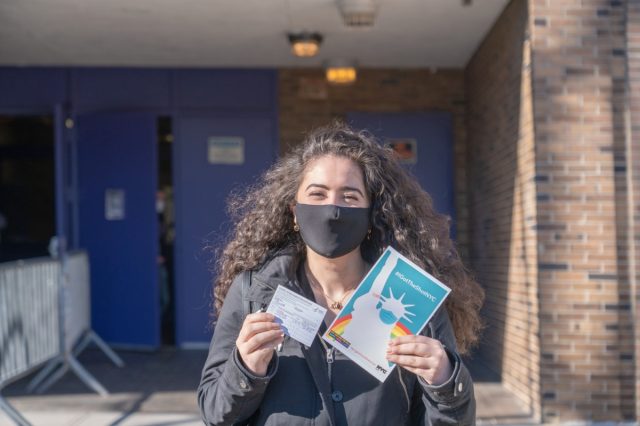 Dr. Shapiro explains, "The reality is with any variant, all viruses want to live. As soon as the variant gets into our body and starts replicating, it can encounter errors and stop replicating, it can become more deadly or weaken. The virus jumps from one person to another to continue its survival and this is what we have been experiencing. What we are seeing is that the Omicron variant is weakening. It's been more contagious and less deadly in recent months due to vaccines and this will likely continue through 2022."
Marchese says, "According to the CDC, BA.5 is the predominant strain of COVID-19. It spreads faster than other strains because it can bypass immunity from previous infections with omicron or BA.1 or older vaccines. However, BA.5 tends to cause less severe illness than its other variants but can still cause long-term disease or fatal complications." 
6
What to Expect from COVID this Winter
According to Dr. Shapiro, "If COVID-19 continues to play a big role as it did in 2020 and 2021, then we are likely to experience another winter surge. We are starting to see an uptick of infections in different parts of the nation. In Los Angeles County, we are seeing about 500 new cases a day, something we haven't experienced in a while. The big difference could be that less people will be hospitalized this year. A couple of factors can lead to this, such as we have vaccines and the Omicron variant has become less deadly. Not everyone is exempt from hospitalization and complications. The best way to protect ourselves and our loved ones is to get vaccinated and boosted to continue to put barriers between us and the virus symptoms."
Marchese tells us, "Like previous years, another surge is likely when more people are indoors and in large gatherings during the holidays. You can take steps to protect yourself by ensuring you're fully vaccinated with the updated booster and practicing personal safety. N95 or KN95 face coverings prevent the spread of infection. Cloth masks reduce this protection by about 30%, and surgical masks are about 60% to 70% effective. Of course, proper hand-washing and social distancing will continue to provide additional protection during the surge later this year." 
And to protect your life and the lives of others, don't visit any of these 35 Places You're Most Likely to Catch COVID.
Heather Newgen
Heather Newgen has two decades of experience reporting and writing about health, fitness, entertainment and travel. Heather currently freelances for several publications.
Read more about Heather