7 COVID Vaccine Side Effects You Need to Know Before Taking It
"They are going to know they had a vaccine. They are probably not going to feel wonderful."
The "light at the end of the tunnel" is here—a coronavirus vaccine. Chances are, the first shots will be administered as soon as next week. Requiring two doses, it only protects all Americans if enough Americans get it, so public health experts couldn't be more clear: get yours. However, there are some possible side effects every American should know, so they don't freak out between doses. "We really need to make patients aware that this is not going to be a walk in the park," Dr. Sandra Fryhofer of the American Medical Association said during a virtual meeting with the Advisory Committee on Immunization Practices, which advises the CDC. "They are going to know they had a vaccine. They are probably not going to feel wonderful. But they've got to come back for that second dose." Read on to learn about the possible side effects, and to ensure your health and the health of others, don't miss these Sure Signs You've Already Had Coronavirus. 
1
You May Get a Fever, Mild or Otherwise
One nurse researcher, Kristen Choi, Ph.D., RN, wants to raise awareness about the "worst-case scenario" side effects of the two-part vaccine. After her second dose, she writes in a perspective piece published on Monday in JAMA Internal Medicine, "when I woke up again at 5:30 am, I felt hot. Burning. I took my temperature and looked at the reading: 104.9 °F (40.5 °C). This was the highest fever I can ever remember having, and it scared me. I took acetaminophen and drank a glass of water. When the research office opened at 9 am, I called to report my reaction to the injection. Thankfully, my fever had come down to 102.0 °F (38.9 °C) by then." Dr. Anthony Fauci, the nation's leading infectious disease expert, said you might expect "the fever."

2
You May Feel a Lasting Pain in the Arm
If you've ever had a flu shot, you know sometimes it can result in a dull or achy pain in your arm. "My arm quickly became painful at the injection site, much more than the first time," wrote Choi. Expect a possible "immediate pain in the arm," says Fauci. You might also expect "local swelling, irritation," former FDA Chief Dr. Margaret Hamburg told CNBC's Squawk Box on Thursday.
3
You May Suffer a Headache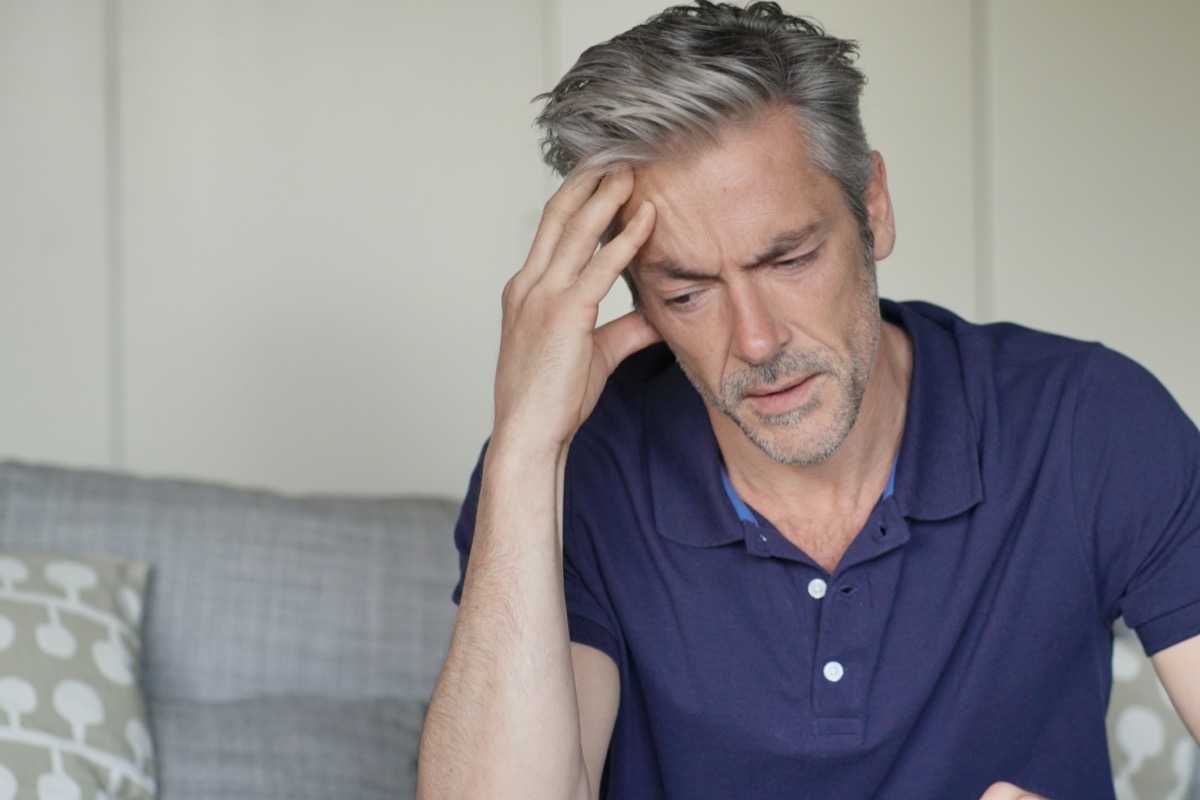 Fauci has only frequently and publicly mentioned the fever and a pain in the arm as likely side effects. But there are others. Choi says "by the end of the day, I…had a splitting headache." Certainly some of the reported side effects include "some pain…sometimes headache," says Hamburg. 
Choi reported feeling "chilled." "In a percentage of patients, they had chills and low-grade fever," said Hamburg.
5
You May Feel a Bit Nauseous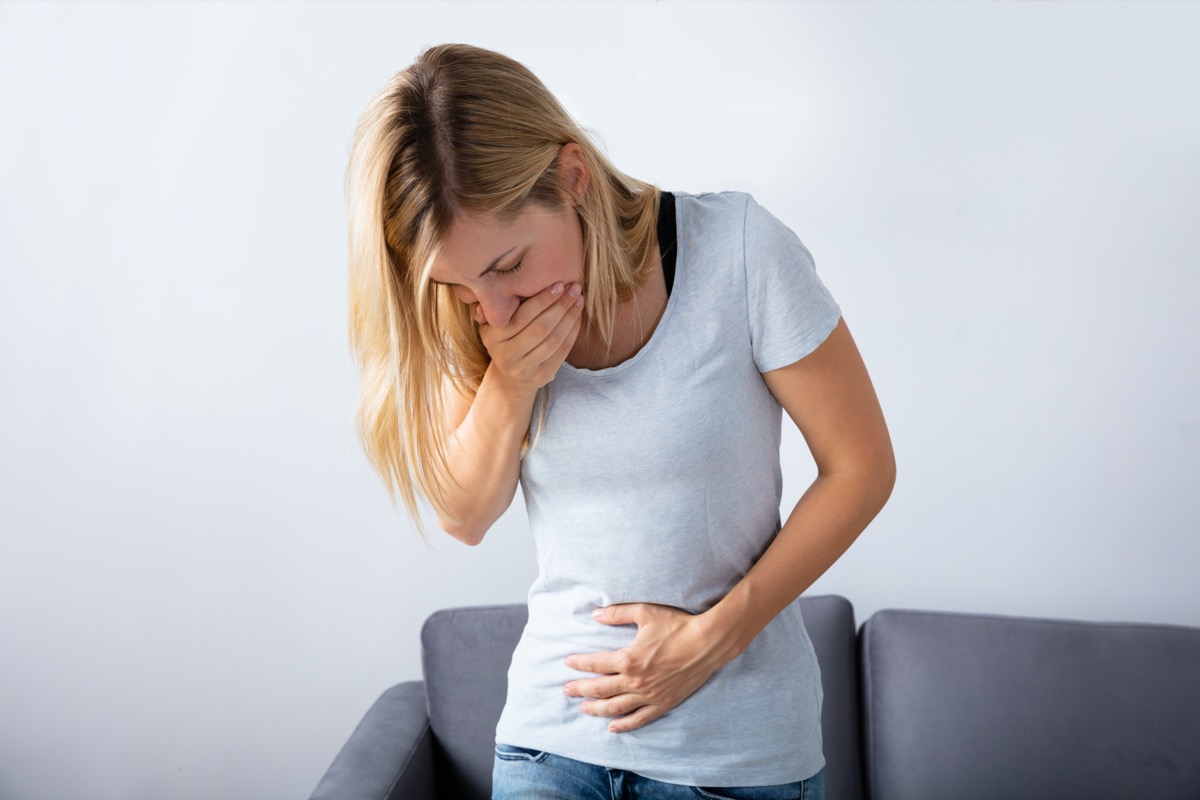 Choi felt "nauseous." This can be a common side effect of the flu shot also, but is commonly characterized as mild.
RELATED: COVID Symptoms Usually Appear in This Order, Study Finds
You might feel a "sense of fatigue," says Hamburg. This may mean the vaccine is doing its job. "The Covid-19 vaccines are 'more reactogenic than the flu vaccine,' said Arnold Monto, an epidemiologist at the University of Michigan who leads the panel of experts that will advise the FDA about authorizing Covid-19 vaccines," according to the Wall Street Journal—reactogenic meaning something causes an immunological reaction. "But reactogenicity is perfectly normal, he added, and people shouldn't be caught by surprise or dissuaded from getting the vaccines, which come in two shots spaced three or four weeks apart."
7
A Severe Allergic Reaction is Possible, We Now Know
Two healthcare workers in the UK suffered an anaphylactoid reaction shortly after receiving the vaccine on Tuesday. It led UK health authorities to warn that anyone with a "significant history of allergic reactions" should not be given the Pfizer/BioNTech vaccine. "Well, it obviously is of some concern because there are people who have what's called allergic diathesis or a tendency to get allergic reactions. I believe that both of those individuals did in fact have that tendency," Dr. Fauci explained, calling the side effect "an unusual and rare effect." However, now that it is known, "we'll be looking at that and particularly taking care of people who do have underlying, allergic phenomenon." Not only will they be more cautious about vaccinating them, but additionally keeping "some sort of antidote to the allergic reaction" on hand to respond. 
8
Side Effects Can Sometimes Indicate Something Good is Happening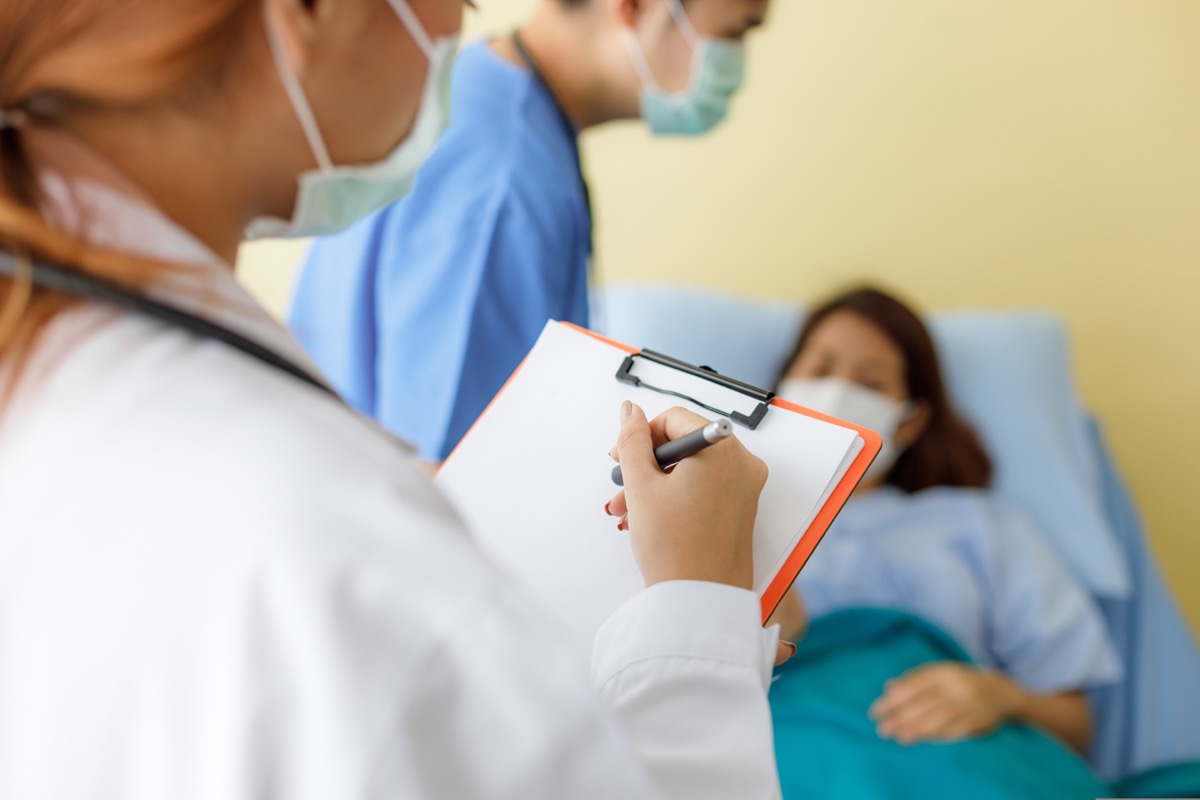 Hamburg said on Thursday that "the data does tell us that this vaccination causes some reaction at the time of administration that is fairly routine, but notable if you're receiving the vaccine…You'll know when you get the vaccine, but that also tells you it's working and that your body is responding."
RELATED: 7 Side Effects of Wearing a Face Mask
9
The Vaccine is Considered Safe—Despite These Side Effects. And You May Feel Just Fine.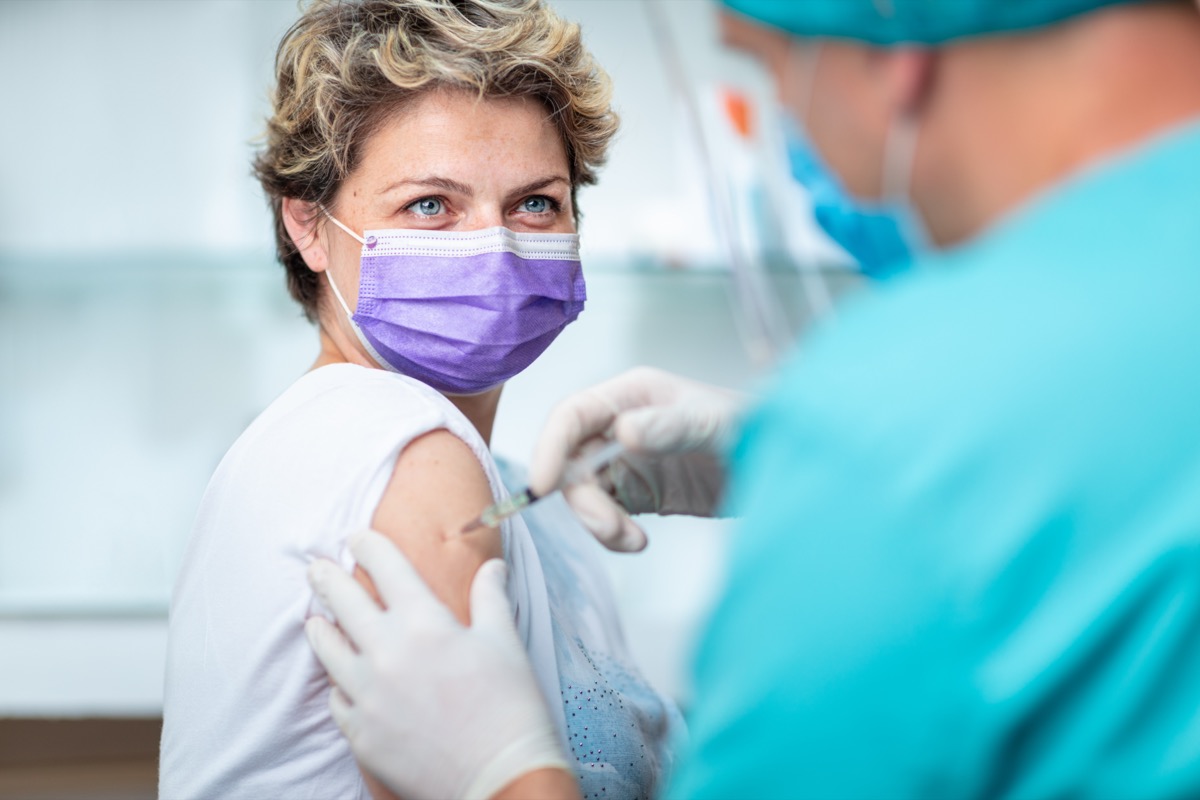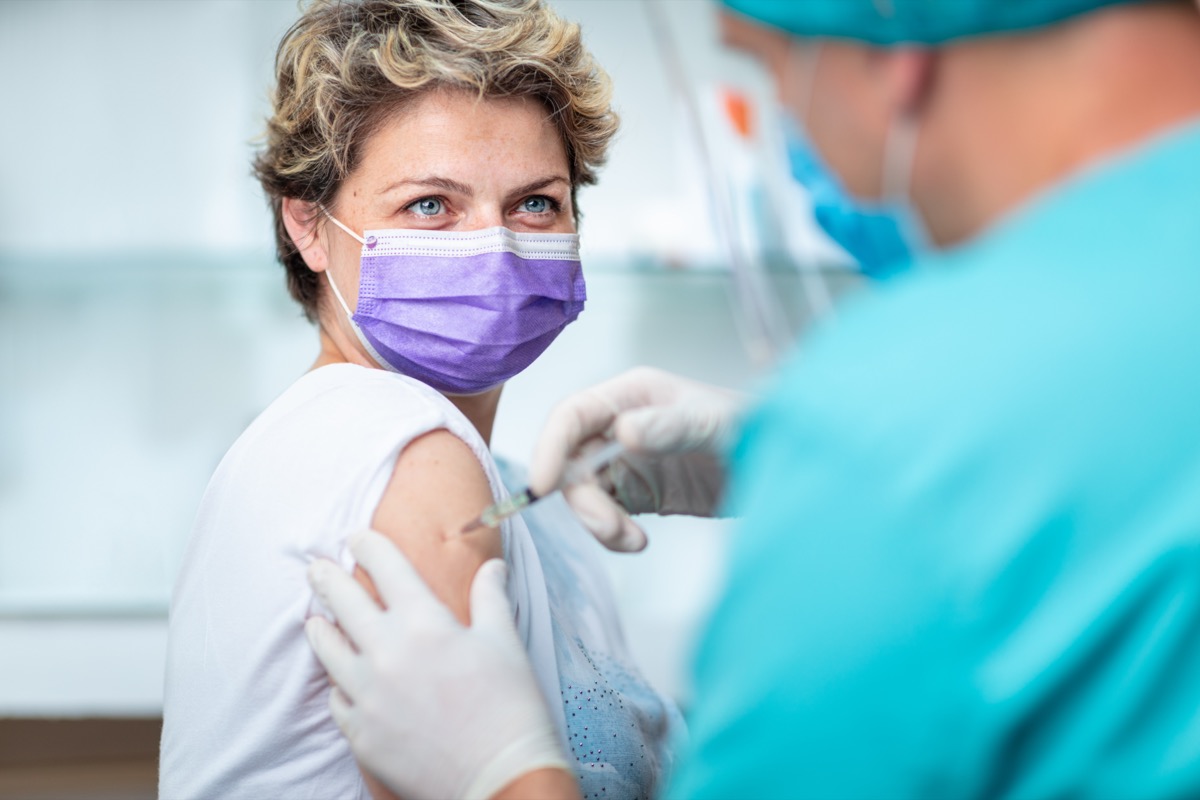 "If you mean absolutely no adverse effect, then no vaccine is 'safe' and no drug is 'safe'. Every effective medicine has unwanted effects" Prof Stephen Evans, from the London School of Hygiene & Tropical Medicine, told the BBC, which explains that "In medicine there is an important difference between 'safe' and 'harmless' and between 'risk' and something being 'risky.' "What I mean by safe is the balance of unwanted effects compared with the benefit is very clearly in favor of the benefit." The benefit being, you will be protecting your life and the lives of so many others.
10
How to Survive the Pandemic Until There is a Vaccine Available to You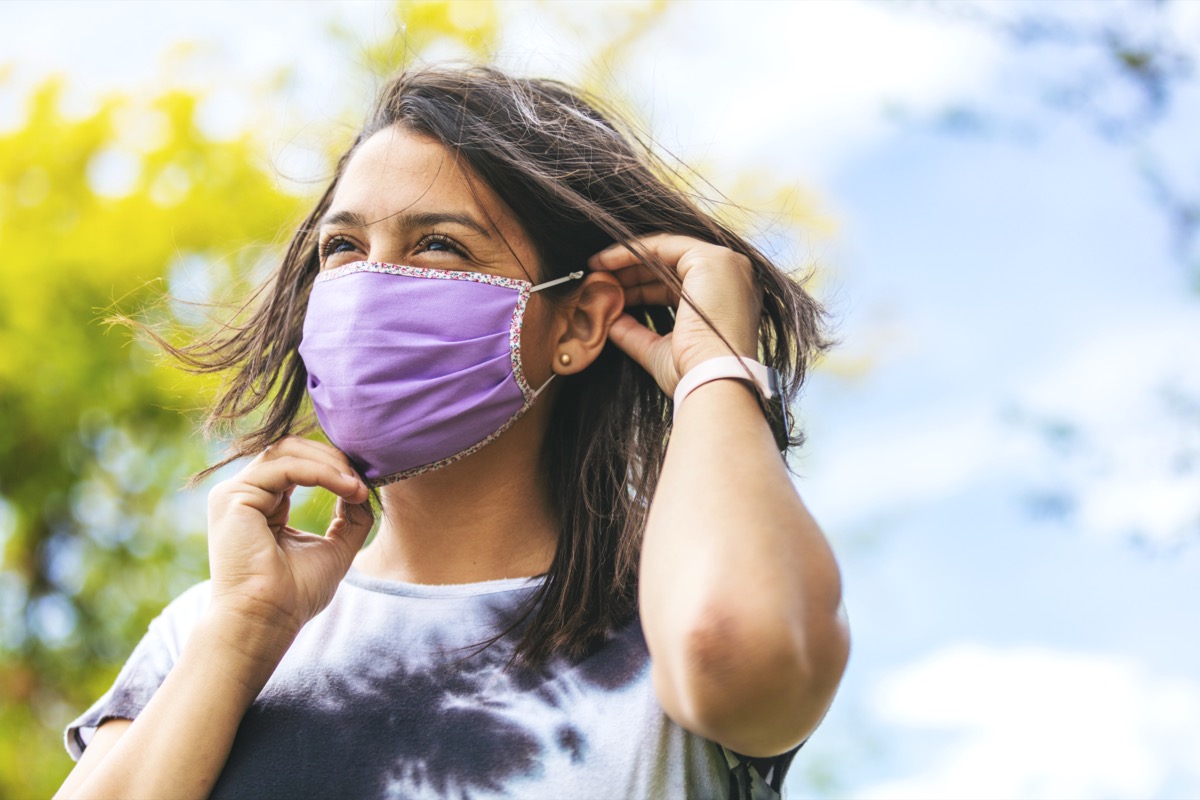 As for yourself, follow Dr. Fauci's fundamentals and help end this surge, no matter where you live—wear a face mask, social distance, avoid large crowds, don't go indoors with people you're not sheltering with (especially in bars), practice good hand hygiene and to protect your life and the lives of others, and don't visit any of these 35 Places You're Most Likely to Catch COVID.
Alek Korab is a Co-Founder and Managing Editor of the ETNT Health channel on
Eat This, Not That!
Read more