I'm a Doctor and Beg You Don't Do This During the Holidays
Thanksgiving and Christmas could easily turn into superspreader events for your family.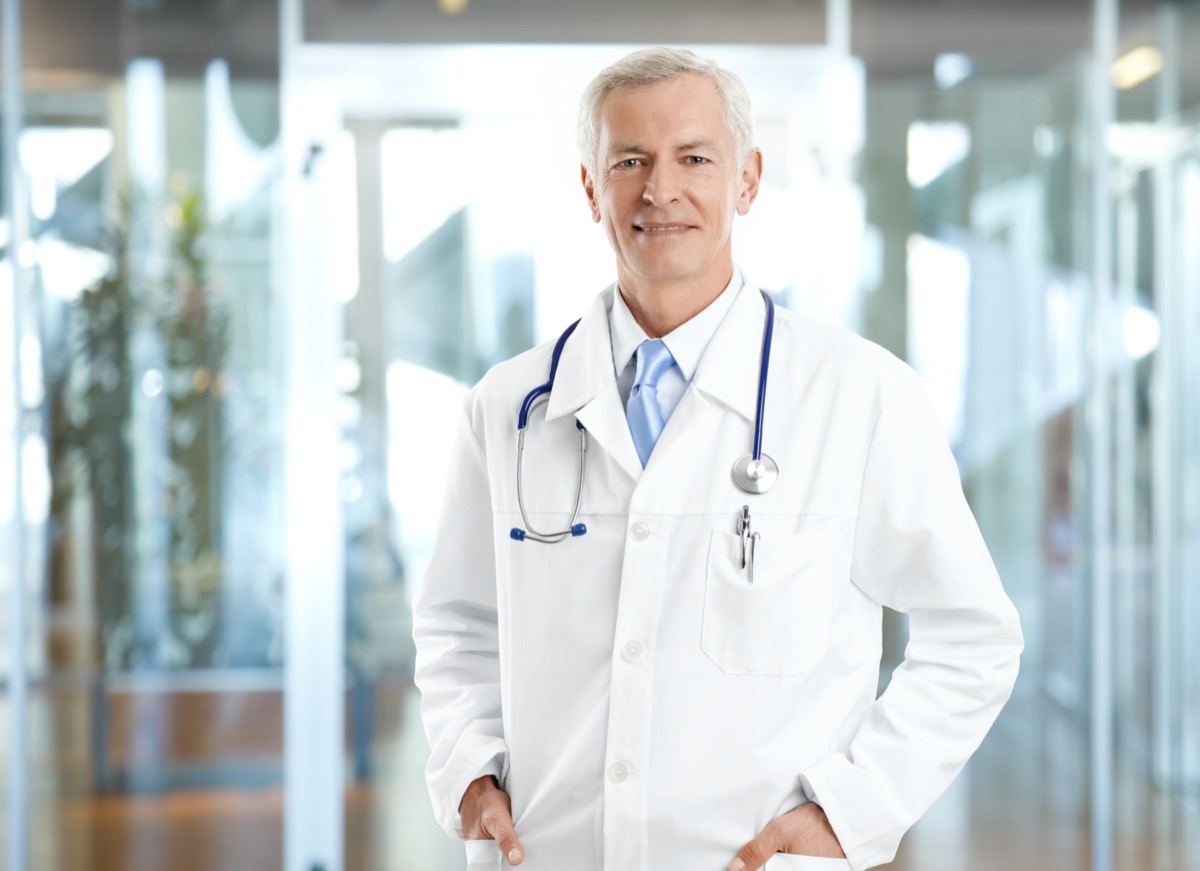 Traveling to visit relatives, shopping trips to buy gifts, large gatherings of family and friends, sharing huge meals with loved ones, holiday parties with coworkers…these are all activities that define a normal holiday season. However, due to the COVID-19 pandemic, this year's festivities —Thanksgiving, Christmas, Hanukkah, and Kwanzaa included—could fuel a major surge of infections warns  Darren Mareiniss, MD, FACEP, Emergency Medicine Physician at Einstein Medical Center in Philadelphia and expert in pandemic preparedness. Read on for his warning, and to ensure your health and the health of others, don't miss these Sure Signs You've Already Had Coronavirus.
"The Virus is Already Starting to Surge"
"I am concerned that the virus is already starting to surge," Dr. Mareiniss reveals to Eat This, Not That! Health. 
One of the main issues relating to COVID and the holidays, is the way the virus transmits—mostly spread from person to person—and that it is more infectious than influenza. This, paired with the fact that people "can be infectious for days before showing symptoms," is a recipe for disaster. 
"A person could attend a Thanksgiving meal and be totally asymptotic," he points out. "All the while, he or she could pass the infection to others at the table."
The added risk is that holidays often involve family members gathering from around the country, and "the travel required for these gatherings could increase exposure to others," he says. "People could become infected at an event in one part of the country and travel back to another part of the country carrying the infection with them."
How to Stay Safe This Holiday Season
In order to prevent a major surge following the holidays, Dr. Mareiniss suggests paring down your plans. "The best way to avoid this is to limit your holiday celebrations to the immediate family you are already exposed to," he says. "Alternatively, an event could be held outdoors, with masks and distancing. However, with the weather turning colder, this may not be an option for many families."6254a4d1642c605c54bf1cab17d50f1e
On Monday, the Centers for Disease Control and Prevention updated their guidance about holiday celebrations, which offers advice on how to minimize infection, reveals which activities are the highest and lowest risk, what to consider before hosting or joining a celebration, and who should refrain from in-person gatherings altogether. 
For example, they suggest that anyone who is at an increased risk for COVID, has been exposed to the virus, or is showing symptoms or could possibly be infected should avoid group gatherings. Many of their suggestions mirror the advice of Dr. Mareiniss. 
If you are planning on attending or hosting a celebration, the CDC urges holding your event outdoors, limiting the size, having guests wear masks, limiting the time of the gathering, and maintaining social distancing during it. You should also take specifics into consideration about your guests. For example, whether they traveled from a locale with a high level of infection, and what their behavior has been like prior to the event. They also point out that the safest way to celebrate is with members of your household, or, hosting a virtual event with other friends and family.
Dr. Fauci Agrees the Holidays are a "Risk"
Dr. Anthony Fauci, the nation's leading infectious disease expert, has also issued several warnings about a potential surge of cases following the holidays. "That is unfortunately a risk, when you have people coming from out of town, gathering together in an indoor setting," he said last week during an interview with CBS Evening News. "It is unfortunate, because that's such a sacred part of American tradition — the family gathering around Thanksgiving. But that is a risk." 
"Given the fluid and dynamic nature of what's going on right now in the spread and the uptick of infections, I think people should be very careful and prudent about social gatherings, particularly when members of the family might be at a risk because of their age or their underlying condition," he said, adding, "You may have to bite the bullet and sacrifice that social gathering, unless you're pretty certain that the people that you're dealing with are not infected." And to get through this pandemic at your healthiest, don't miss these 35 Places You're Most Likely to Catch COVID.
Leah Groth
Leah Groth has decades of experience covering all things health, wellness and fitness related.
Read more about Leah
More content from
ETNT Health