I'm a Doctor and You Could Get COVID If You Go Here
Do not enter for fear of...coronavirus.
"No matter the precautions taken, there are risks when doing anything in public spaces during this pandemic," says Charlaynn Harris, Ph.D. "You should avoid going anywhere where you can't uphold six feet of distance with other people." Read on to find out where never to go, and to protect your health and the health of others, don't miss these Sure Signs You've Already Had Coronavirus.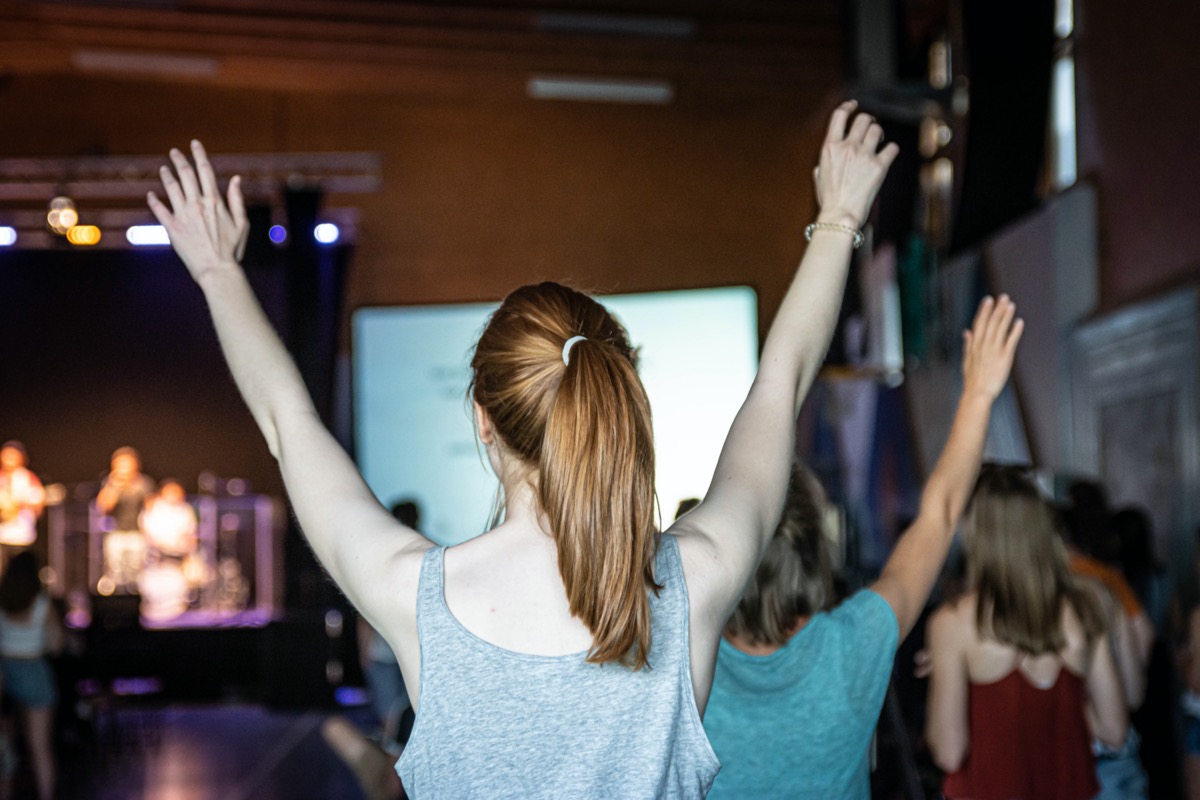 "Avoid attending large, indoor group events, but don't stop socializing," says Jared Heathman, MD. "Consider smaller group meetings in open air locations."
"Avoid dances for the time being. Dances typically involve close contact, heavy breathing, and large groups of people indoors," says Dr. Heathman. "Such an intimate environment potentially places you in close contact with someone that is an asymptomatic carrier."6254a4d1642c605c54bf1cab17d50f1e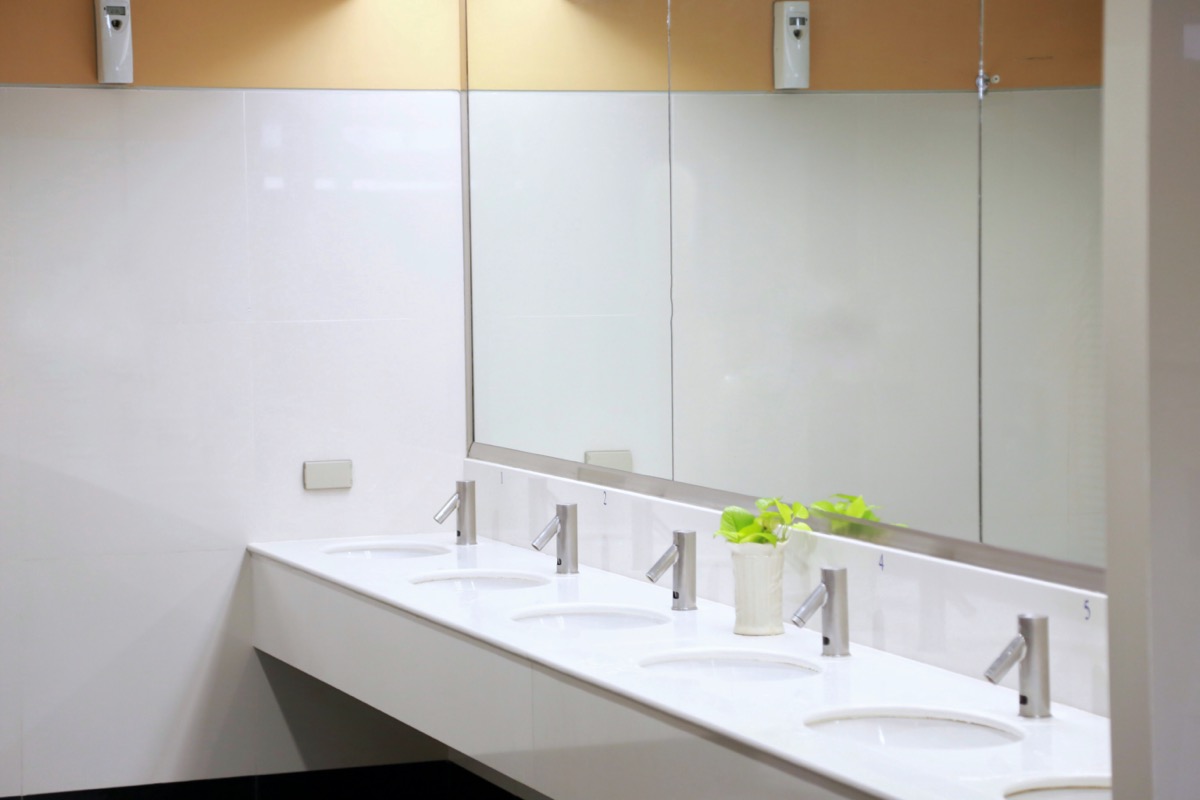 "Avoid public restrooms. Also, definitely avoid restrooms in airplanes, if you must travel," says Inderpal Chhabra, MD. "I recently had a patient who contracted Covid-19 in flight. He was going to the restrooms frequently as he was on water pills on a very long 14 hour flight from India to JFK."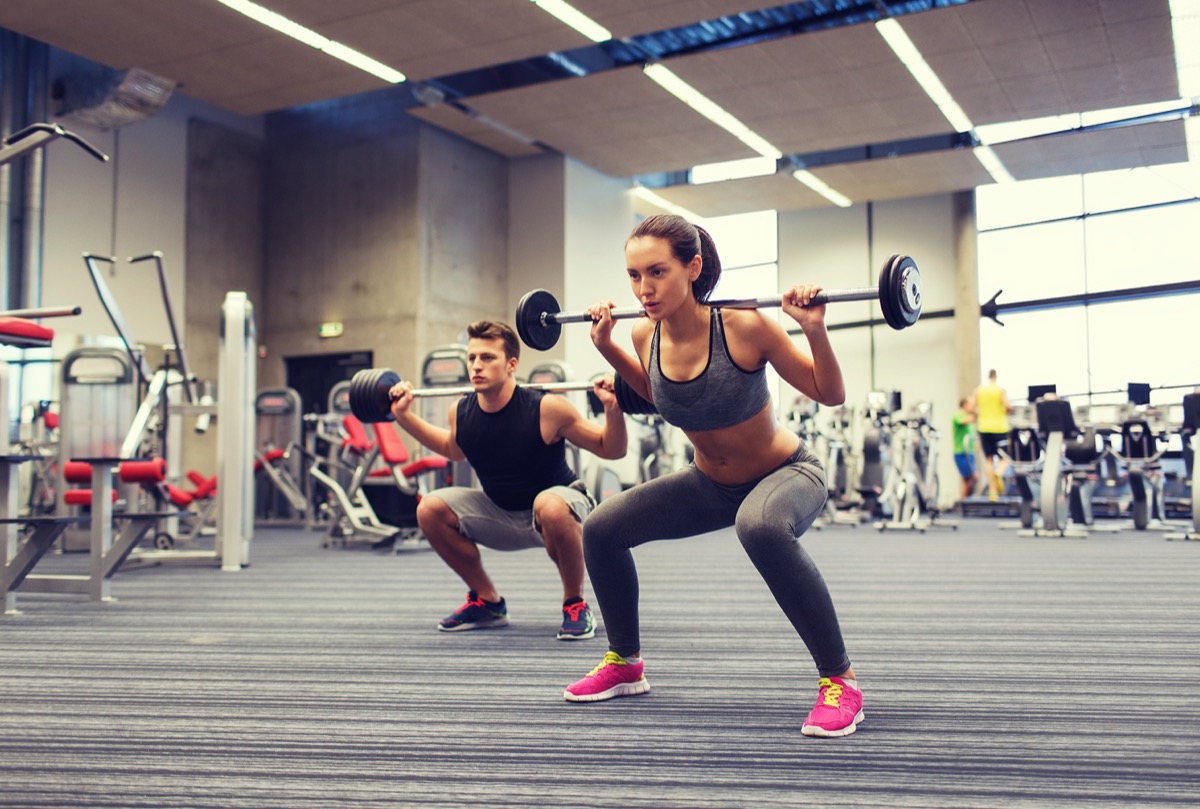 "Moving into the winter there will be more people exercising in the gym rather than outside," says Dr. Rajeev Fernando. "Equipment needs to be frequently cleaned."
According to Cara Pensabene, MD, Medical Director at EHE Health, you should avoid "grocery stores, gas stations, or retail stores where you cannot maintain at least 6 feet of social distance from those around you. Check to see if a store has special hours for people who are at higher risk, it will usually be less crowded during those times."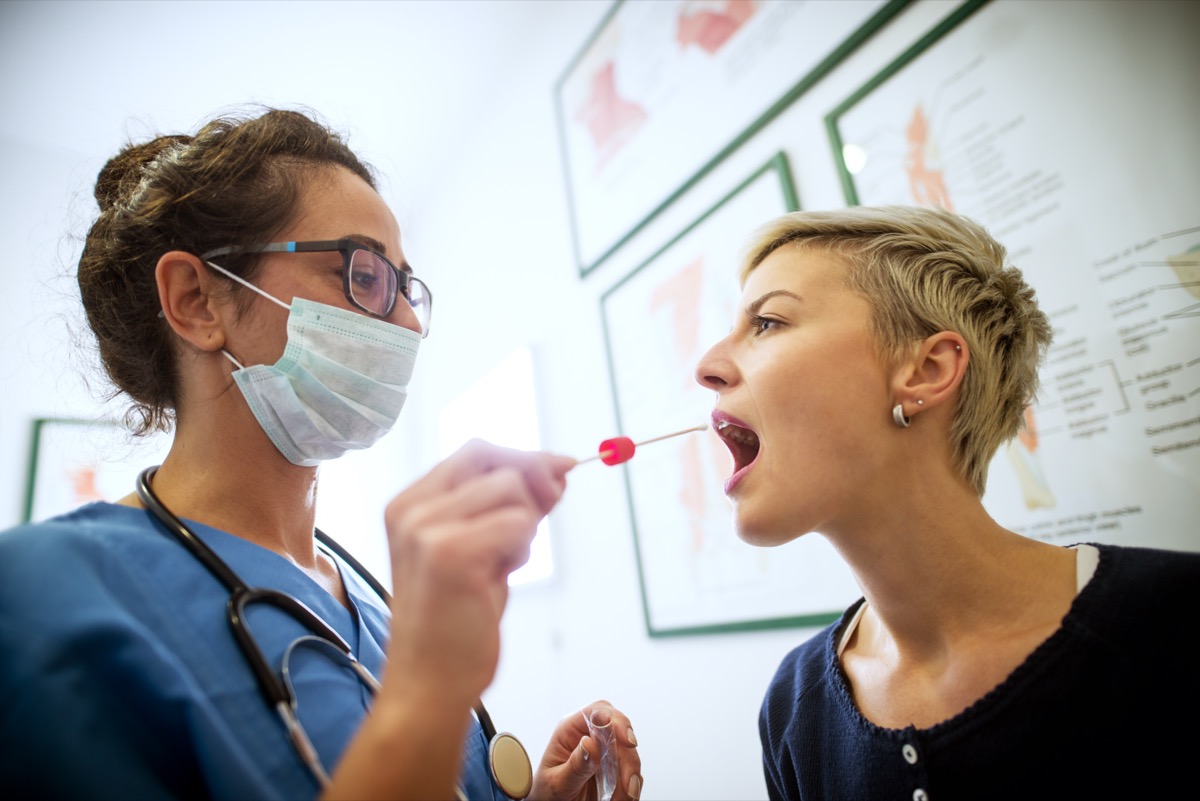 "If you are thinking about avoiding a place for the fear of COVID infection, then think twice about going home! The latest data show that the majority of COVID infections happen within households and here's why – masking up and social distancing has reduced community spread," says Ramin Ahmadi, MD. "If you want your household members to be very safe, then get a rapid test as soon as you suspect exposure or show symptoms of the coronavirus."
"Conferences are held in big, confined spaces, usually circulating AC. You should avoid them because there are many people in attendance with not enough space in between, and the stale air," says Dr. Nikola Djordjevic. "If possible, voice your concerns with the conference organizers and ask to attend virtually."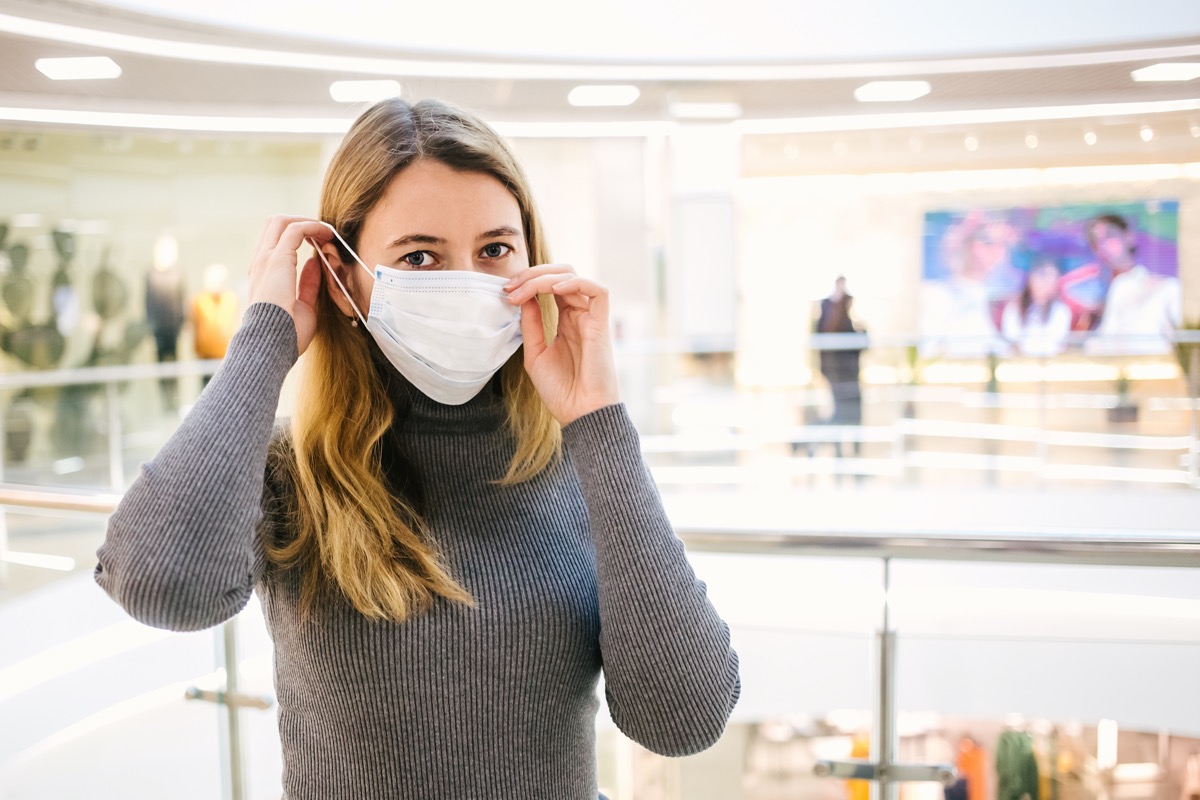 "Shopping malls should be avoided whenever possible," says Dr. Djordjevic. "Shopping malls are entirely air-conditioned, which makes the spread of viruses much easier."
"One of the first impulses of many people who are afraid of catching the virus is going to a remote cabin lake and working remotely from there. However, the issue with that is that while you may be thinking about protecting yourself from the virus, you're potentially jeopardizing the people who live in the area by unconsciously spreading the virus," says Dr. Djordjevic. "Most of those secluded areas have limited access to hospitals or have understaffed health facilities." As for yourself: to get through this pandemic at your healthiest, don't miss these 35 Places You're Most Likely to Catch Coronavirus.