I'm a Doctor and if You Did This Recently, Get a Covid Test
Knowing you have coronavirus is the key to stop spreading it to others.
When should you have a COVID test? Today? Tomorrow? Or should you have had one last week?  As a doctor, even I agree it all seems very confusing right now. Just remember that 80% of people with COVID-19 infection have very mild, or no symptoms at all. Plus, infected people are most infectious in the few days before they develop symptoms. This is how the virus is spreading in the community. Each person could have the infection and have no idea they have it. The virus is truly a sneaky blighter! Read on to find out when you should take a test, and to ensure your health and the health of others, don't miss these Sure Signs You've Already Had Coronavirus.
1
Benefits of Being Tested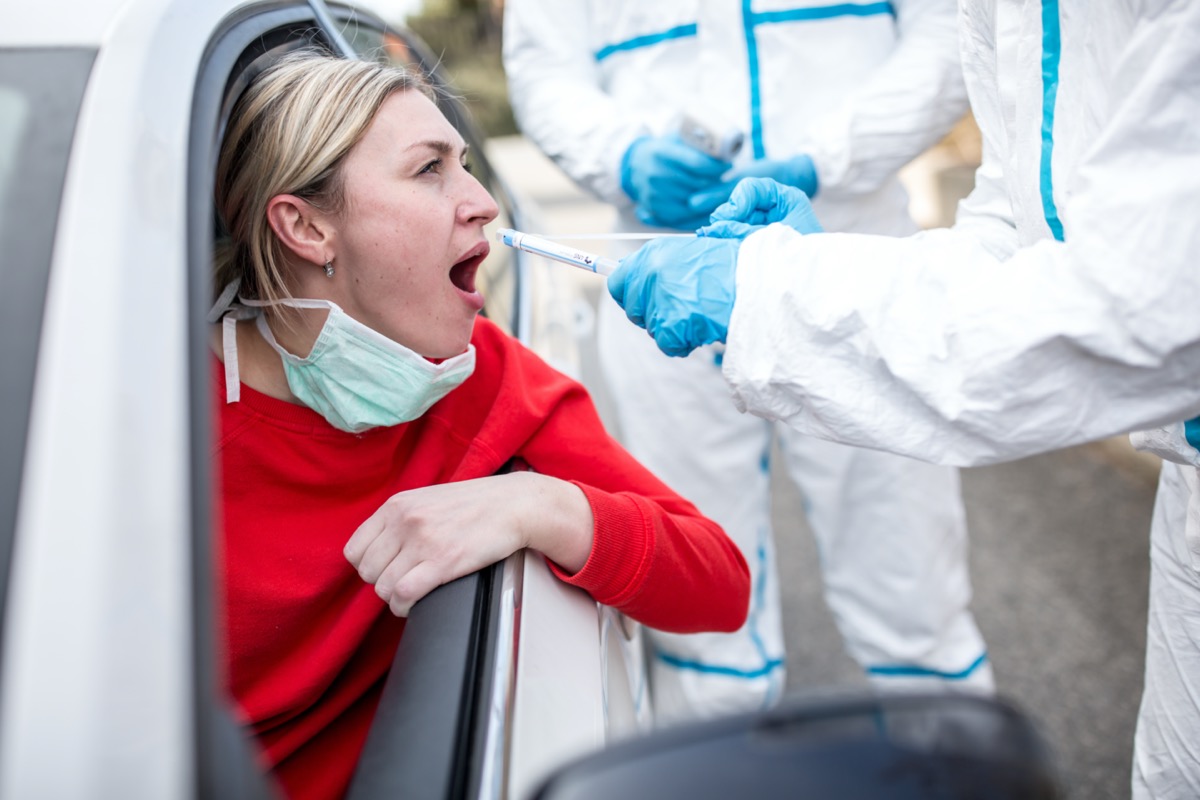 Why get tested at all? If you know you have COVID-19, you can take steps to care properly for yourself, quarantine, prevent the spread to your friends and family, and do your bit for your community and your country. 
Being tested, getting prompt results, and following the correct advice about your test results, is a game-changer in controlling the spread of the virus. Do it right—and the virus is stopped in its tracks. Get it wrong—and worst-case scenario, you, or someone close to you, could die.
Dr. Eduardo Sanchez, CMO for the American Heart Association,  wrote a very persuasive blog post about the importance of COVID testing. This is the only way to detect cases early and allow people to them quarantine to prevent them from spreading the virus to other people. It's also important for public health teams to know the levels of virus in the community to be able to plan and take action to help others.
2
When Should You Get Tested?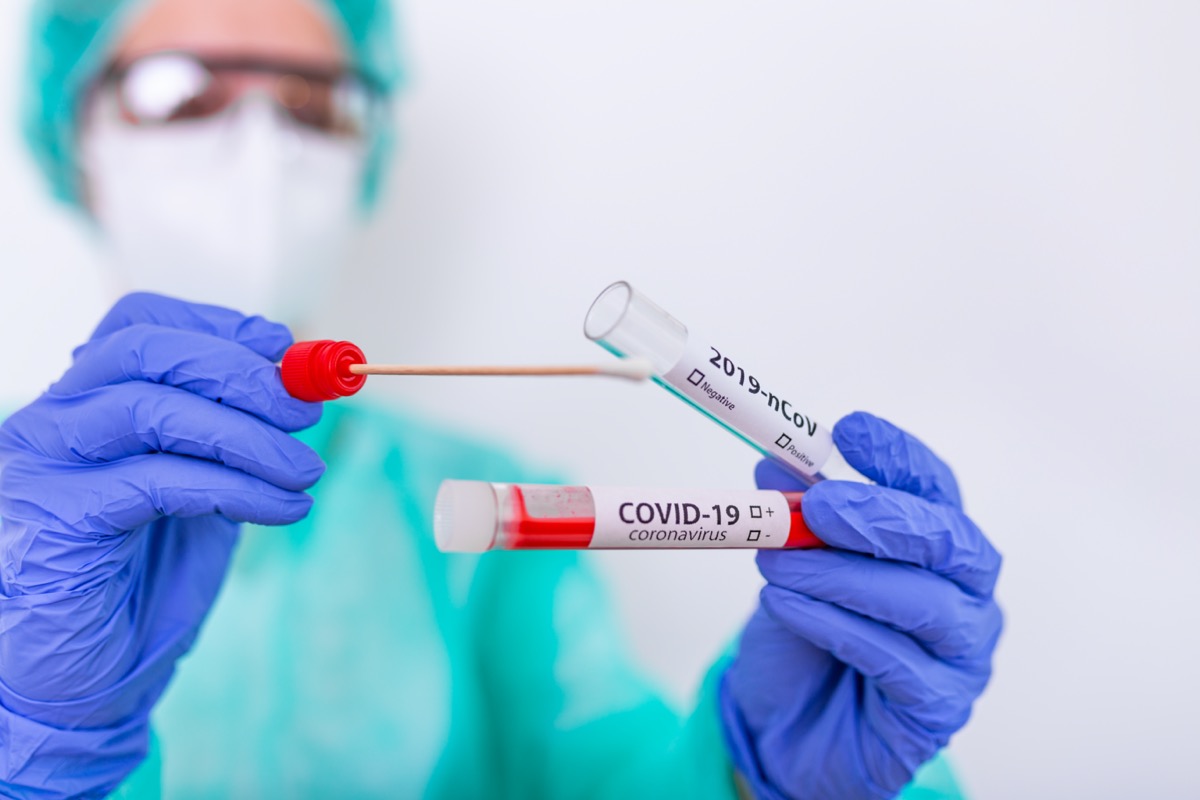 Here's the problem—it's clearly impossible to test everyone, all the time.
Here's the solution —you need to recognize if you've been at risk. Once you know these situations, you know when to go and get a COVID test.  Even if you don't have symptoms, if you have been or find yourself, in a high-risk situation, you should be tested for COVID,  as a precaution. Read on and see. Below is a list of situations that mean you should have a COVID test.
(Take note that by having a COVID test, I mean having an antigen test, which tests for the presence or absence of the virus at the point in time that the test is taken. This is different from an antibody test, which is looking for an antibody response to say whether you have had the infection in the past.)
3
Have a COVID Test if You Have Symptoms
Have you recently developed a fever or started coughing?  These are the most common symptoms of COVID infection, often linked with extreme tiredness. Other less common COVID symptoms include headaches, muscle pains, sore throat, diarrhea, conjunctivitis, a loss of sense of taste or smell, and a skin rash, or discolored areas on your fingers and toes—a.k.a. "COVID toes."
If you have acute severe COVID, you are likely to feel very unwell, you may have chest pain, and breathlessness. If this is the case, you must not wait for a COVID test but get urgent help immediately.
4
Have a COVID Test if You Have Been in Close Contact With Anyone That Has Recently Tested Positive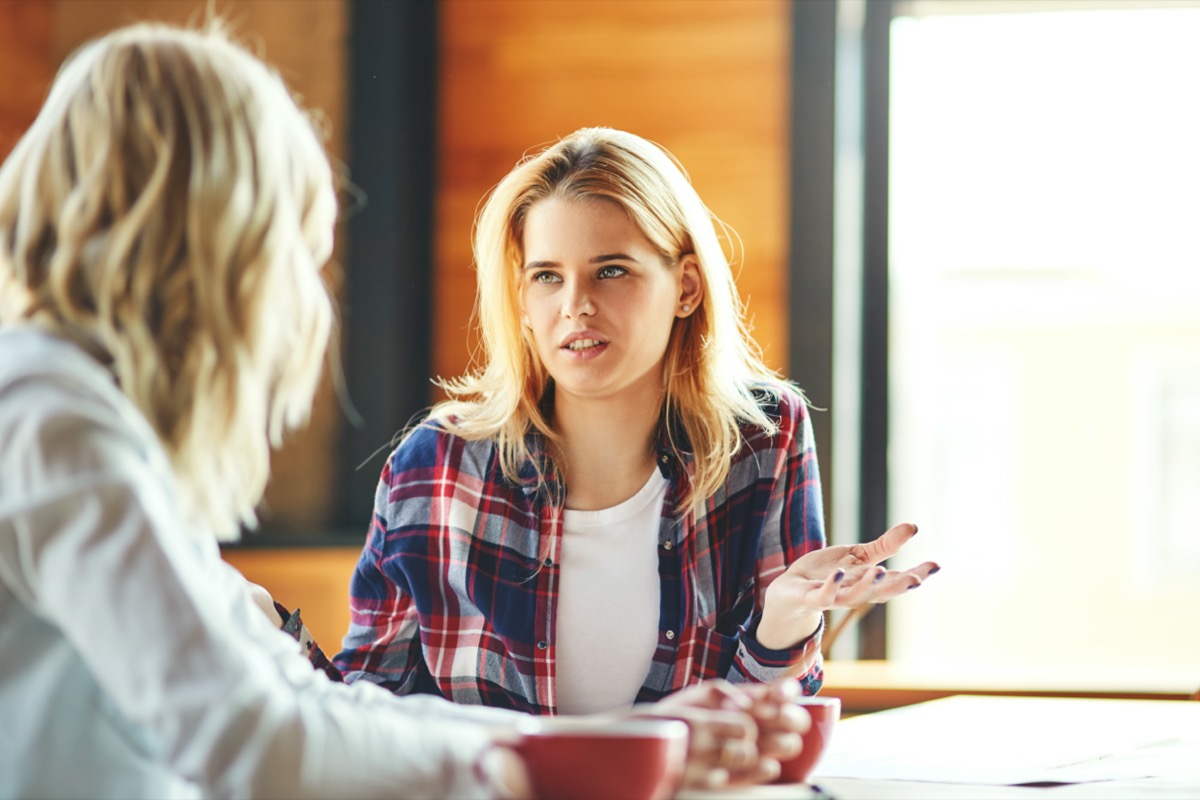 You should be tested if you have been in close contact with anyone who has recently tested COVID positive. "Close contact" means if you were within six feet of anyone who has recently tested positive, for 15-minutes or more—even if you were wearing a mask.
While you are waiting for the COVID test results, you need to quarantine. This means staying at home for 14 days since you last had contact with the infected person. 
You should be tested as soon as you realize this has happened, however, a negative test a few days into your quarantine period does not guarantee you are not infected. You should continue to quarantine until the full 14 days are over and retest at any point if you develop symptoms or feel unwell. 
If you live with someone who has tested positive, the infected person needs to isolate as far as is possible. They should stay in their own bedroom, use their own bathroom where possible and be brought food to their bedroom rather than share the use of the kitchen.
Your own quarantine period may be even longer than theirs if you live with the infected person, and you cannot avoid close contact. In this case, you yourself, should continue to quarantine until 14 days after the other person has met the criteria to end their isolation.
When to quarantine is clearly laid out on the CDC website.
It's a shock to find out you may have been in contact with COVID and must stay at home for 14 days – or even longer. And expensive, if you lose 2 weeks or more wages. The message just has to be that right now, your best chances are to stay home when you can and stay safe. Avoid any unnecessary journeys, visits, or meetings. Please, please wear a mask! Wash your hands and keep your distance at all times.
5
Have a COVID Test if You Do This For a Job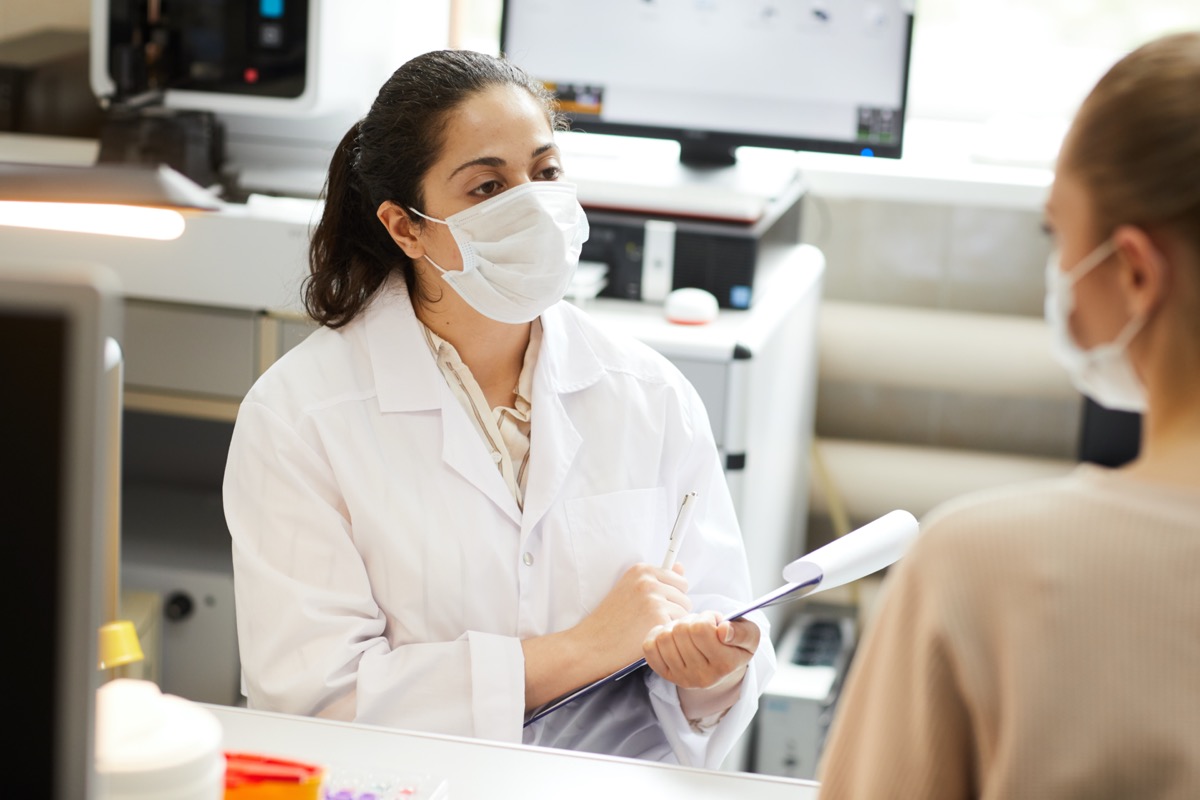 If when you are doing your job, you are in close contact with the public or working for example, in a medical setting where virus numbers are likely to be high, or you are simply exposed every day to large numbers of people—get a COVID test, even if you have no symptoms. 
These jobs include:
Health workers, in any medical or surgical settings

Elderly care workers or caring for anyone with a disability

Workers within the emergency services

Workers within adult or child protection services

Workers in a correctional unit, or prison service

Workers with the terminally ill, or dying, or in a hospice

First responders—Police, paramedics, and fire-fighters

Law enforcement officers—Police, investigators, inspectors, transport police etc …

If you live or work in a long-term care facility
Other jobs which mean frequent contact with the public and are vital for our infrastructure are also on the list.  You should have a COVID test if you work in
Retail or manufacturing

The agricultural sector, or in food production

Public transport

Education

Utilities

Truck driving/delivery driver

Vets and those working in the animal care industry
These lists are not exhaustive. Use your common sense and if you are working in any crowded, face-to-face, or risky environment, go and get a test.
6
Have a COVID Test Before Any Hospital Admission, Procedure,  or Operation – or After Discharge
This should be done as close as possible to the date of the admission/procedure—usually about 3 days before. You should know the result is negative before you arrive on the premises. After discharge, it is sensible to be tested, to ensure you did not pick up more in hospital than you intended.
RELATED: 7 Side Effects of Wearing a Face Mask
7
Have a COVID Test if You Attended a Major Event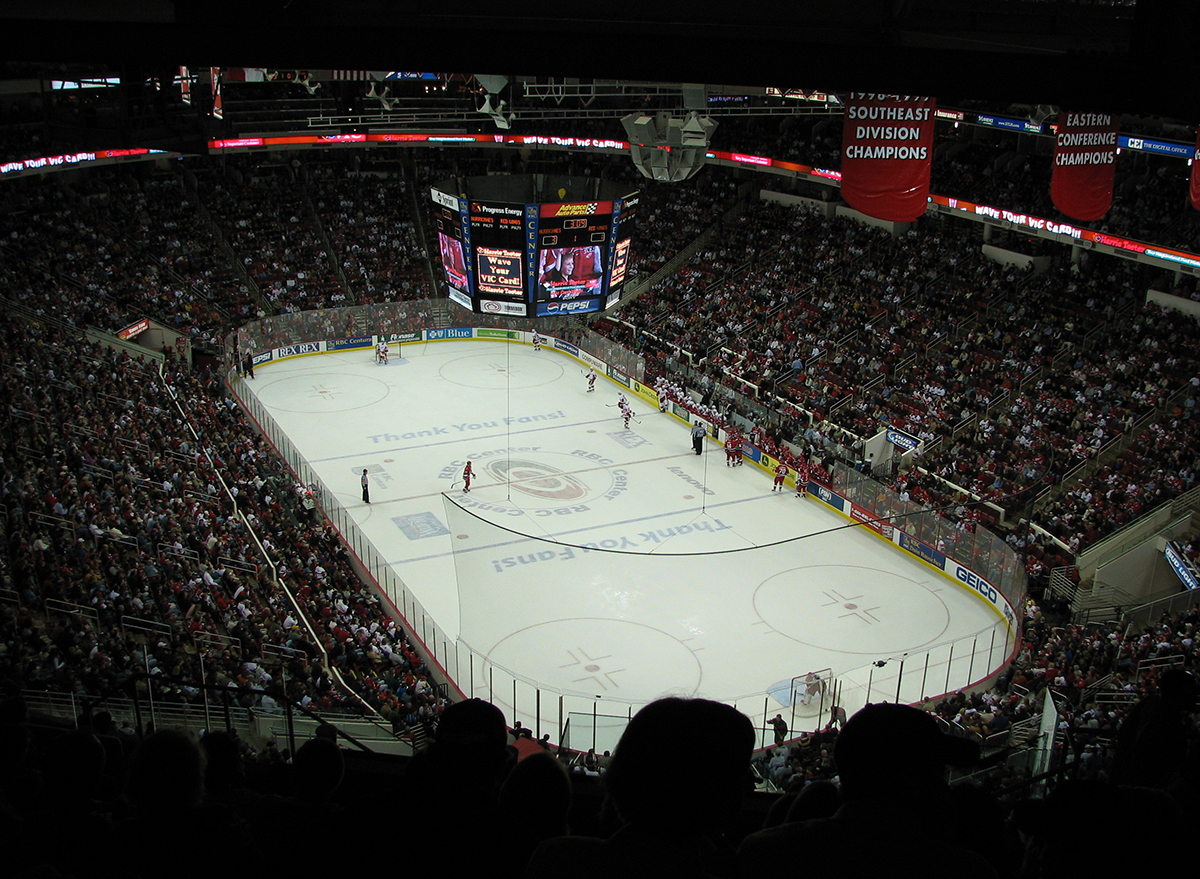 If you attended any events where there large crowds of people, consider having a test, for example, a mass rally or a large sporting event.  These are well known to be "super-spreader" events.
The BBC reported in September in the UK, that 300 fans had recently tested positive after attending a charity soccer match in Burnside, in the North East of England. Everyone who attended the match was then asked to quarantine for 14 days.
The most famous super spreader event was the White House Rose Garden event on 26h September, at which 14 people became infected.
Twenty-eight members in total of the White House administration have now been infected. 
If you have attended any large events in the past 14 days, even if you followed all the rules on hygiene, social distancing and mask-wearing, you should have a COVID test.
8
Consider Having a COVID Test if You Are Vulnerable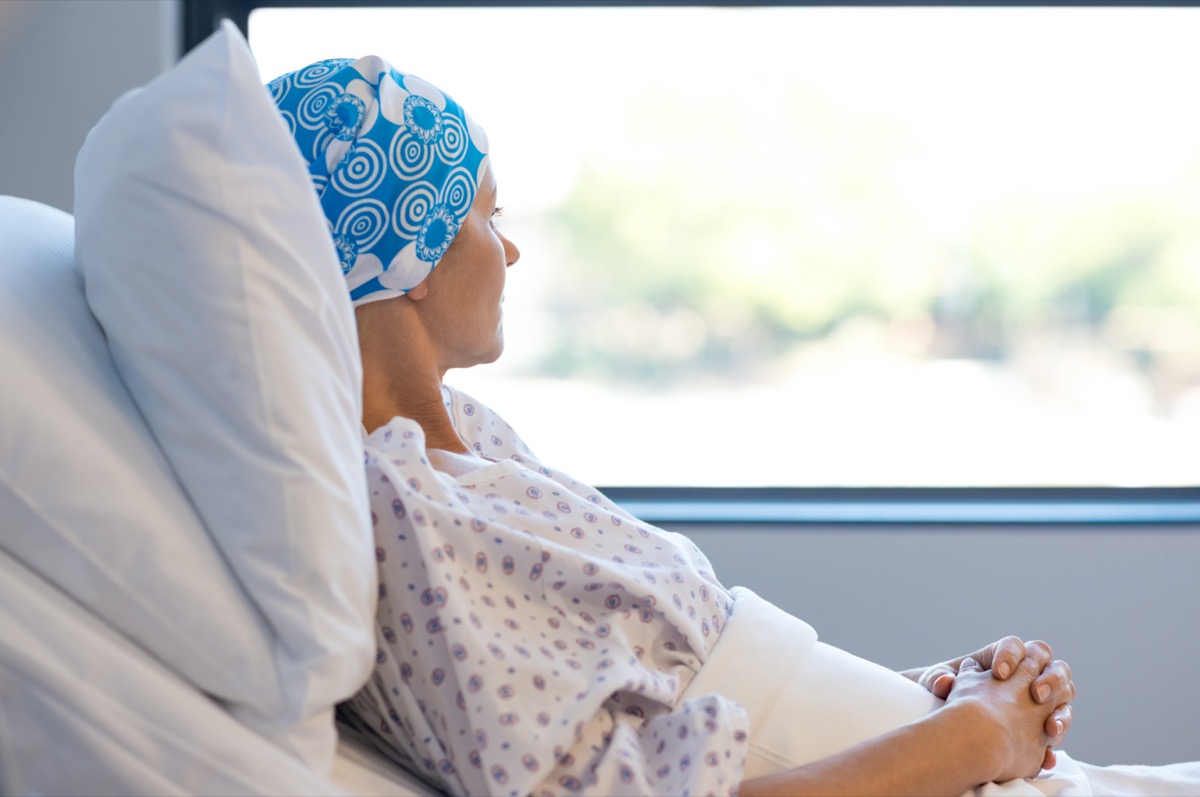 Are you having chemotherapy? On steroids? Taking anti-rejection drugs? Do you have any chronic medical conditions which make you more susceptible to COVID or have a weakened immune system?  Or you might be vulnerable for example if you are homeless, or living in poverty, or in crowded conditions. In these situations, you should have a low threshold for getting tested. If you become infected, you are also a higher risk for a poor outcome.
9
Get Tested After Higher Risk Travel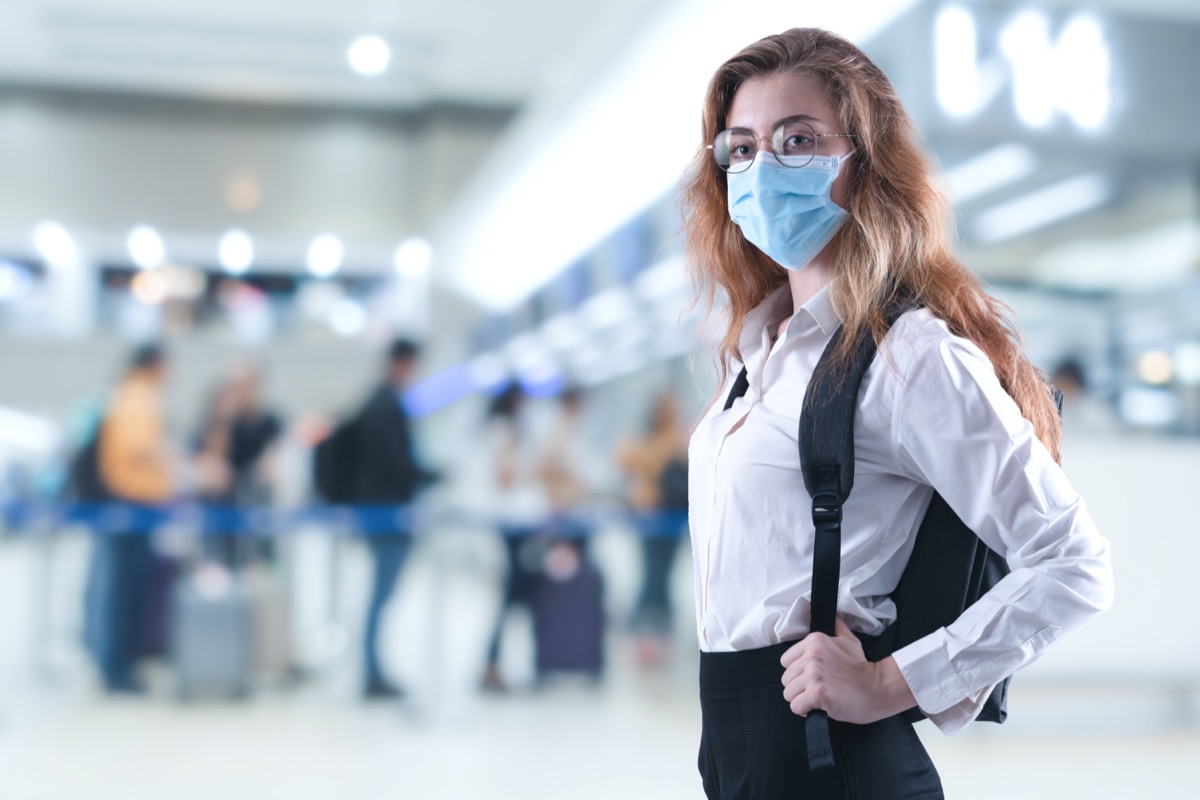 Travelling is a higher risk activity for COVID-19 because it means visiting the airport, mixing with crowds, standing in queues, breathing filtered air, and sitting close to others on the aircraft. You may also have visited an area where the rate of COVID infection is high. There is a risk you could become infected and bring the virus home with you.
The CDC recommends you have a COVID test if you have been travelling and have been involved in 'higher risk activities'. This should be taken 3-5 days after you arrive home, and you stay should at home for 7 days after your return.  Even if the test is negative, you should still stay at home for 7 days. If you don't have a COVID test, you should stay at home for 14 days.
Higher risk activities are listed as –
Any travel from a country, or a US territory,  the CDC has given a level 2,3, or 3

travel- health warning

.

If you attended a mass gathering such as a wedding, a large party, or a funeral, or a large sporting event.

If you visited, bars, clubs, restaurants, and entertainment venues such as night clubs, movie theatres or cinemas.

If you used public transport.

If you were travelling on a ship or taking a cruise.
10
How to Get a COVID Test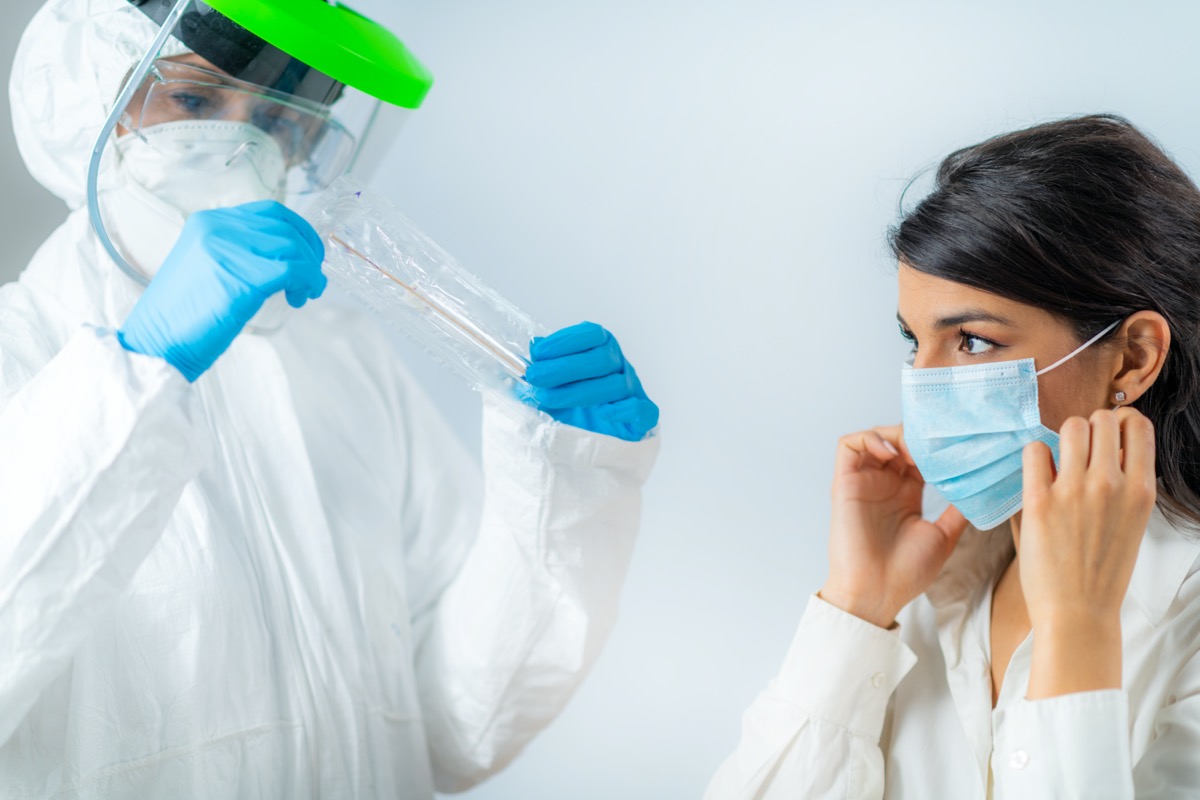 You can visit your state and territorial websites here.
RELATED: COVID Symptoms Usually Appear in This Order, Study Finds
11
Final Thoughts From the Doctor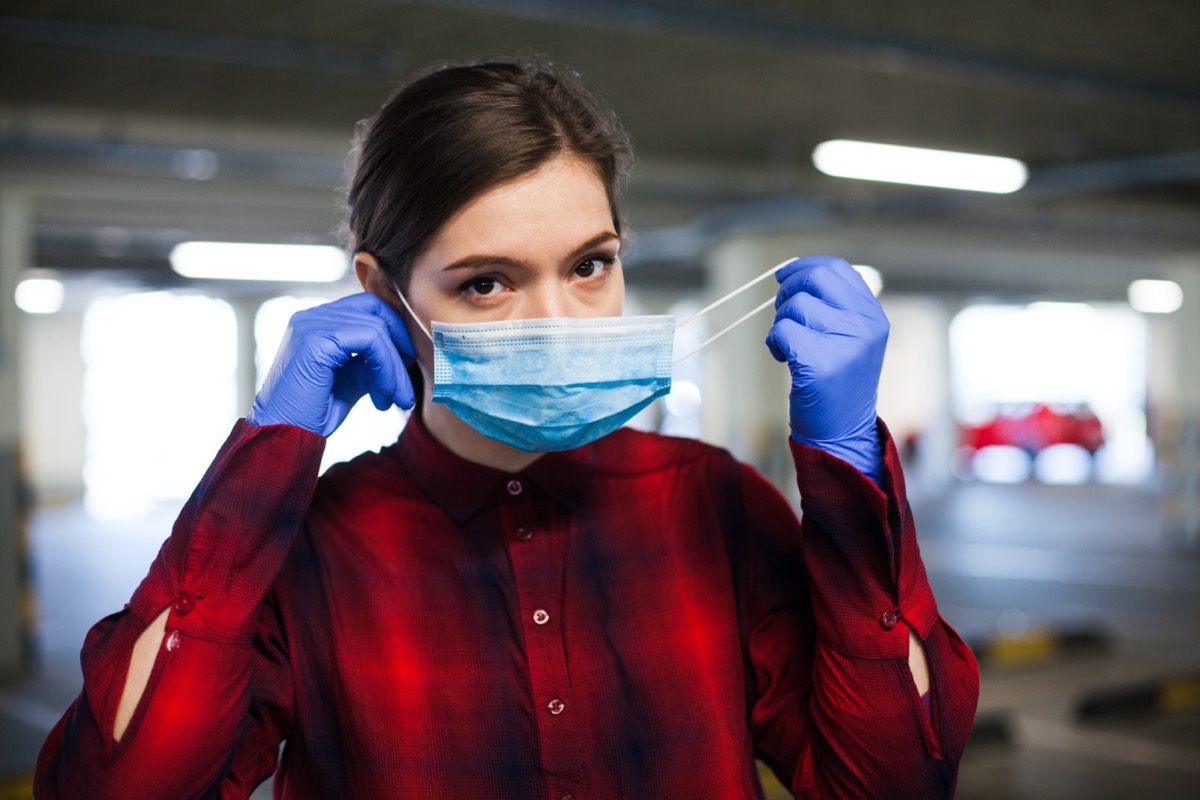 Don't think that just because a vaccine is on its way, we can forget any of this. It will be many months before the vaccine has been distributed and the effects are seen. If we don't follow the rules, many more people will become infected and very sadly, some of these will die or suffer the misery of "long COVID"—a post-COVID Syndrome that can ruin your life, which can affect up to 30% of people who get COVID.
It sounds repetitive, and I remind myself of it every day—wear a mask, wash your hands, and keep your distance. We can also add to that list, and get tested! My mask is in a plastic bag in my coat pocket, my hand gel sits in a pot beside the front door, and another tube lives in my shoulder bag. Plus, on my phone are the details of my nearest testing center.
Remain suspicious of the virus—and don't let that sneaky blighter slip pass undetected!
Is it time you had a COVID test?
Dr. Deborah Lee is a medical writer for Dr Fox Online Pharmacy.
Dr. Deborah Lee is a health and medical writer with an emphasis on women's health.
Read more