I'm a Doctor and Warn This One Mistake Could Get You COVID
My innocent small family visit could have serious consequences for the vulnerable.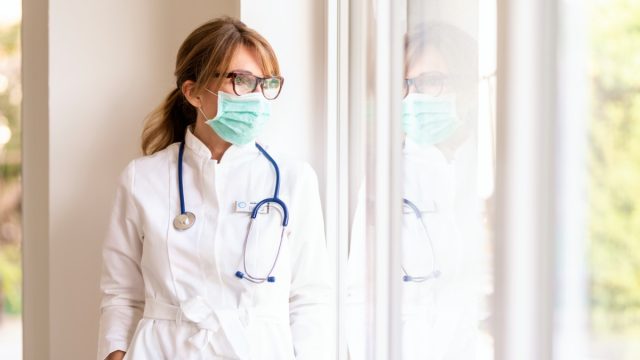 I'm a doctor in the United Kingdom, where the first vaccine has just been administered, and I'm going to tell a personal story here, so you can see how events unfold with COVID—that somehow, despite our best efforts, things can go wrong, and we wish we had done things differently. It seems that however much we think we know what to do, we can all make a mistake. Read on to hear my warning, and to ensure your health and the health of others, don't miss these Sure Signs You've Already Had Coronavirus. 
Here's my COVID story
My 31-year-old daughter—let's call her Amy—works in a nursing home, which is considered a high-risk COVID environment, as I'm sure you know. All staff there are required to have a COVID test once a week, and her test has always been negative.
Last Thursday, Dec. 3, she came to see me. It was the day after the second lockdown in the UK had ended, so I hadn't seen her for a month. She came with her brother—who's 25; let's call him Matthew—as they are currently sharing an apartment, and he drove them here. The idea was to go for a walk and have soup on the patio, staying outdoors at all times. However, that day it was pouring with rain.
I didn't want to ask them not to come. I figured that if we stayed in our conservatory (which is big and airy), opened the windows and the door a few inches, and made sure we stayed at least six feet apart, we would all be OK. So that's what we did. 
At the time, we had no reason to think anyone was infected, so we weren't wearing masks. These two grown-up children of mine are in our support bubble. We don't see much of them, because they live a 40-minute drive away. But they're the only people we do see, if we see anyone at all.
Then on Sunday, Dec. 6, I woke up to a text saying Amy's COVID test—which she'd taken before she came to see me on Thursday—was positive. She didn't have any symptoms then, and still feels OK but just has a runny nose.
Panic!
It's been three days since she was here. The problem is, my husband has lymphoma and is about to start chemotherapy in January. He was upstairs the whole time and had no involvement at all with their visit. I kept the door from the conservatory to the kitchen closed. It was so cold when they were here because the windows were open, so they kept their coats on and my daughter even brought her own blanket in from the car.
Anyway—scroll through to see what has to happen now.
1
What to do with a positive COVID test result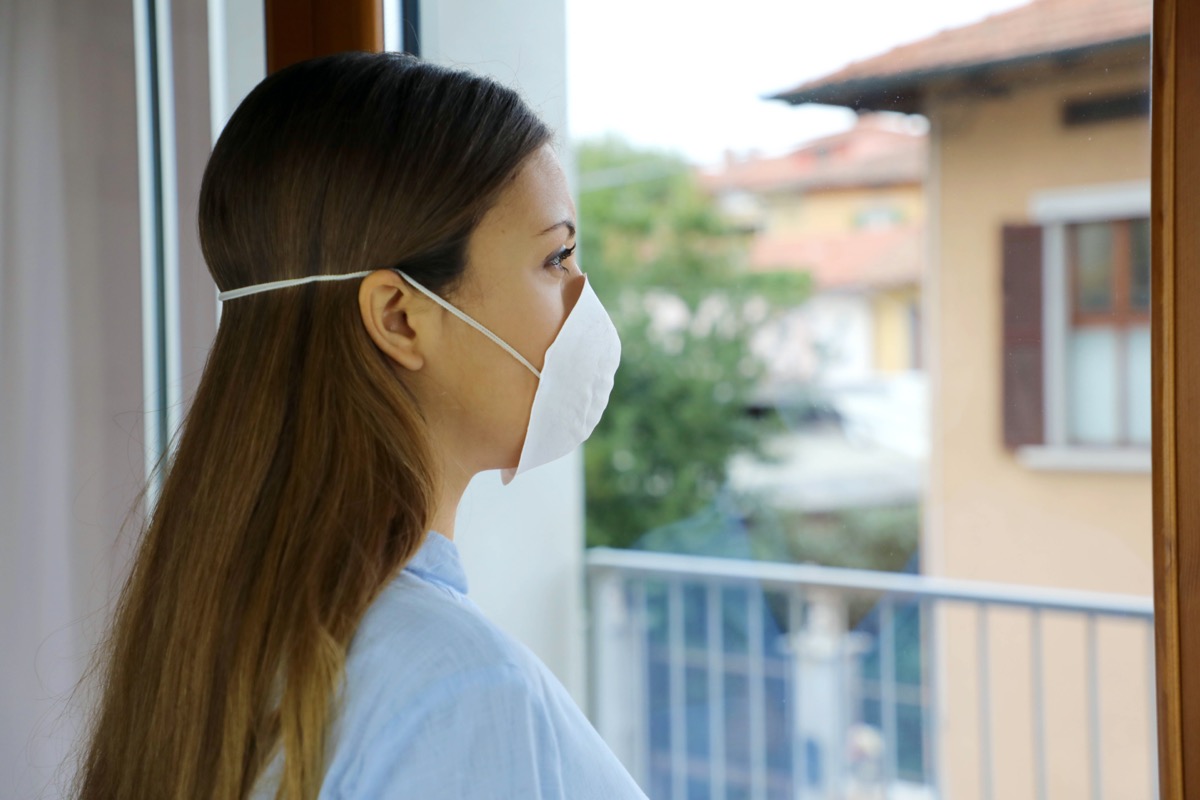 Amy has just had a positive COVID test and needs to self-isolate for 10 days from when she got her result—that, is until Dec. 17. I sent her details to be sure she knows what to do, and Matthew will help her.
2
What to do if you're a close contact of someone who's COVID-positive
I am a close contact and need to quarantine for 14 days from the day I saw my daughter—until Dec. 18.
I live with my husband, who is vulnerable. I could already have infected him if I have it—but maybe not; it's only been three days since she was here. So we decided he'd move upstairs to sleep in the guest bedroom and use the guest bathroom. We will sleep separately and stay apart as much as possible until Dec. 18. I'm just hoping and praying I don't have it, or if I do have it, that he hasn't gotten it.
He will do the cooking, and his daughter will do our shopping and drop it off.
We have separate home offices and work apart most of the day anyway. It will be lonely sitting in my bedroom watching TV alone every evening, but if that's what I have to do, that's what I have to do.
Matthew is also a close contact, so now he has to quarantine too. Because they live together, their father will drop off shopping for them and provide support. He has been furloughed, so luckily, this will not affect his income. 
Could I have done anything differently? I ask myself the following questions:
3
Was the visit necessary?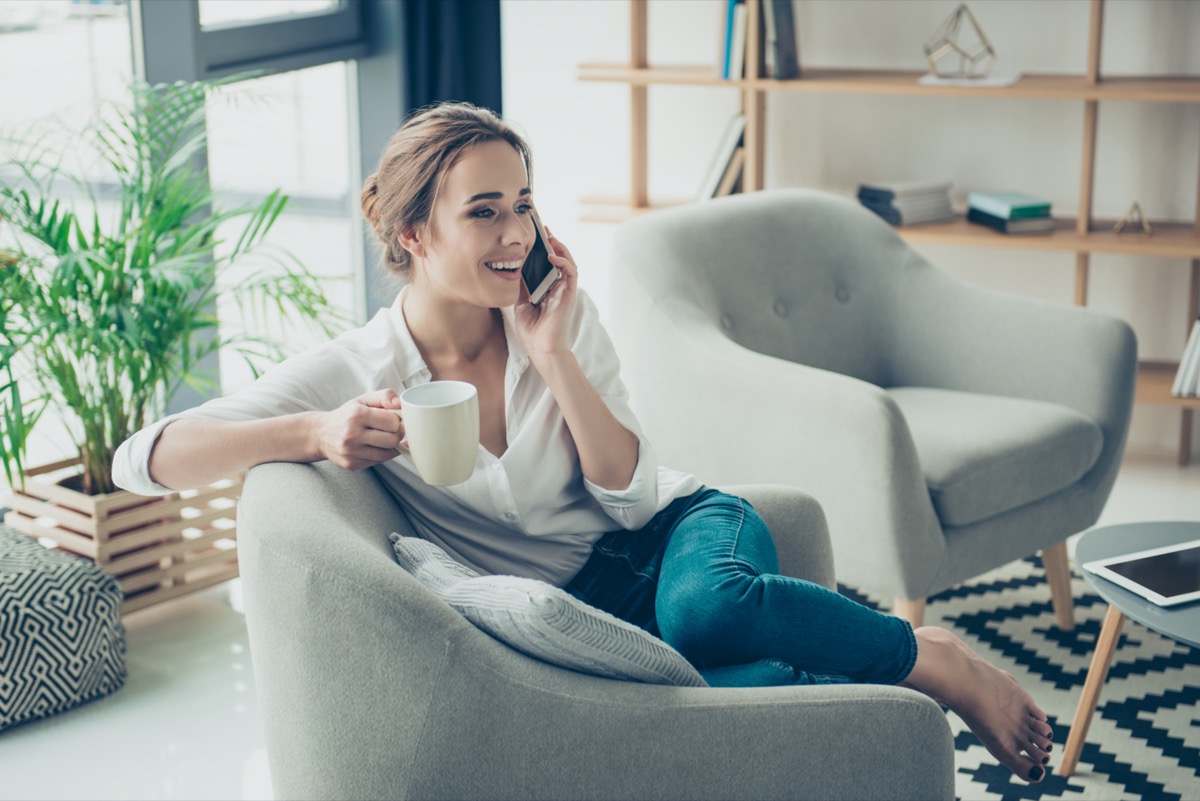 I guess I have to say no, it wasn't. I wanted to see Amy, because she has a mild learning disability, is lonely and needs the support. A learning disability also increases her susceptibility to infection. I hadn't seen her for a month; pre-COVID, I usually saw her at least once a week and helped her with all aspects of her daily life. However, she does live with her brother at the moment, and there were no specific crises which needed my involvement. On reflection, I probably shouldn't have seen her if I had to ask her to come into the house.
4
What other measures could we have taken?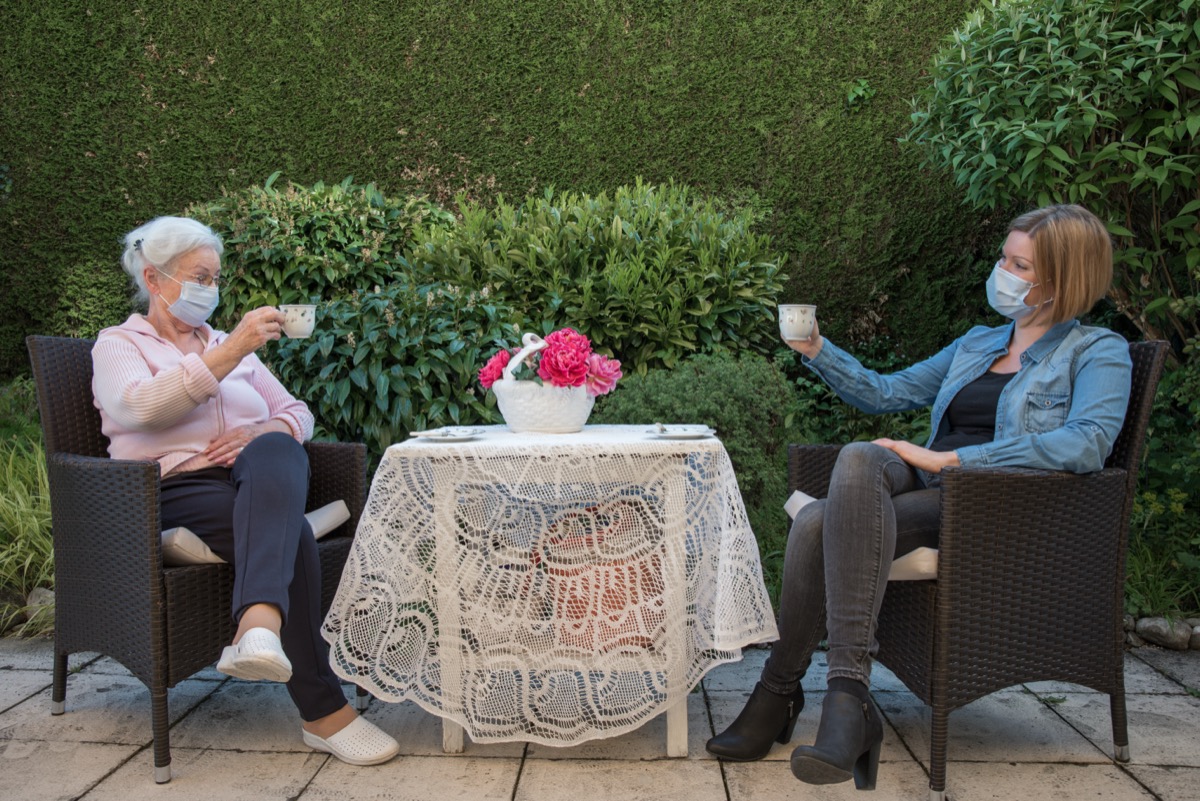 Why didn't I wear a mask? Because I know she works in a nursing home, which is a high-risk environment for COVID, we should all have worn masks when they came inside. I'm always writing about wearing masks—and I do wear a mask if I go out to the supermarket or Post Office—but I hadn't thought I should wear a mask in my home. I wish I had; it would have made a difference.
5
Could this have been prevented?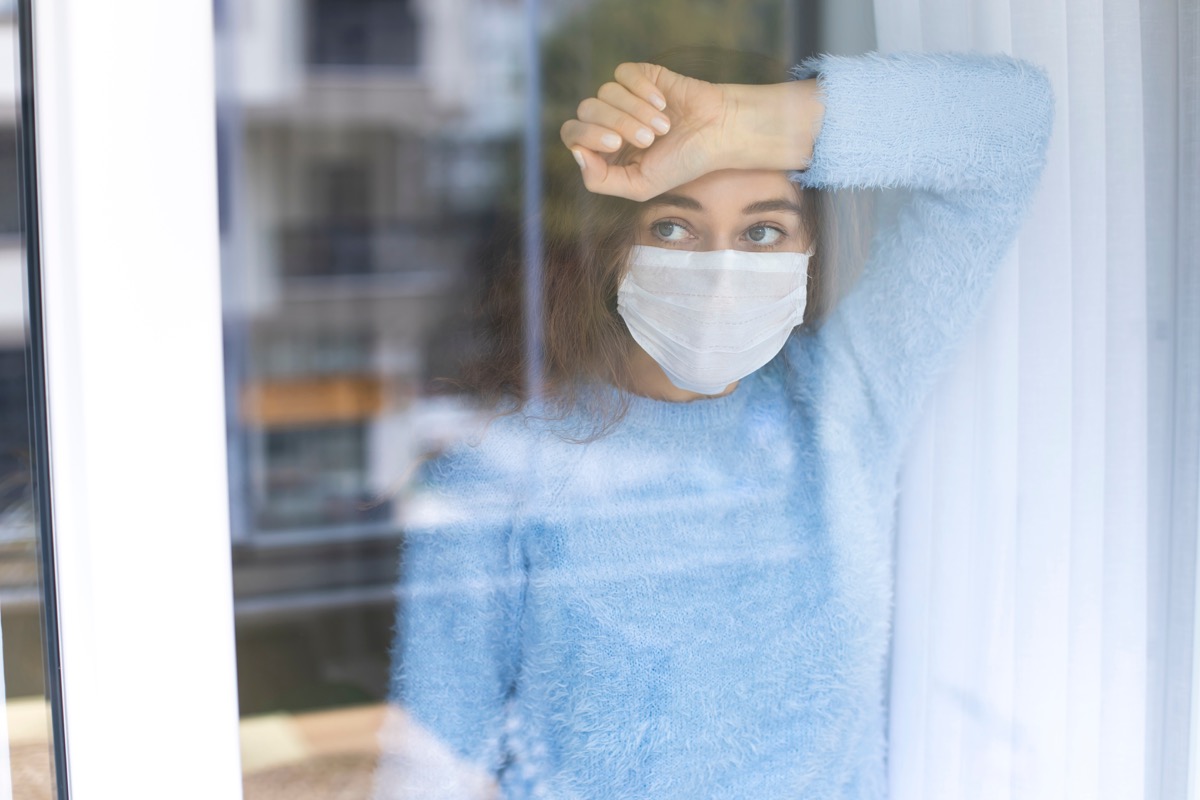 We didn't break any government guidelines with this visit. I was trying to be a good mom—I'm sure many of you reading this will sympathize. However, by allowing the visit to happen I have put myself and my sick husband—who is not Amy's father—at risk. 
I'm so angry with myself. I believe this could have been prevented if I had said no to the visit.
6
Was I really a close contact?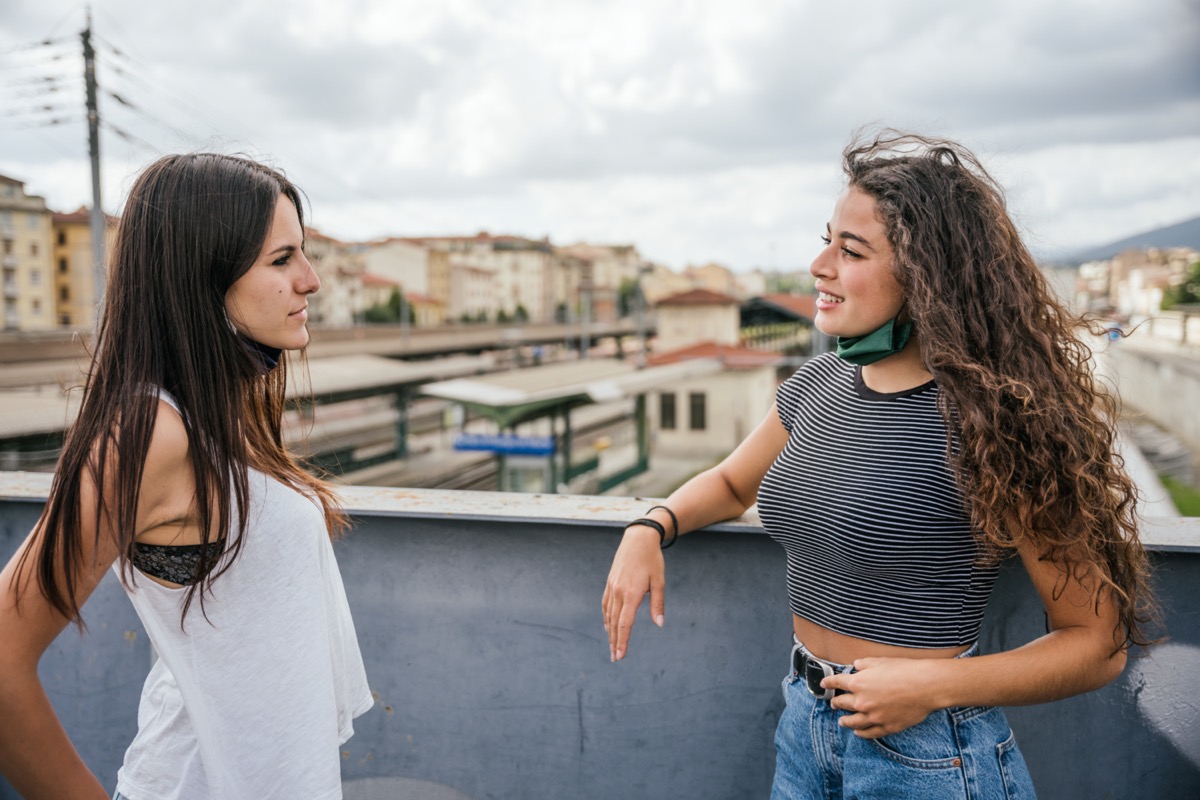 A close contact is defined as someone who was within six feet of an infected person for more than 15 minutes. I was not that close to her at all. I was more than six feet away at all times, but she was here for two hours. I'm considering myself a close contact, as it's best to err on the side of caution.
7
Do I need a COVID test?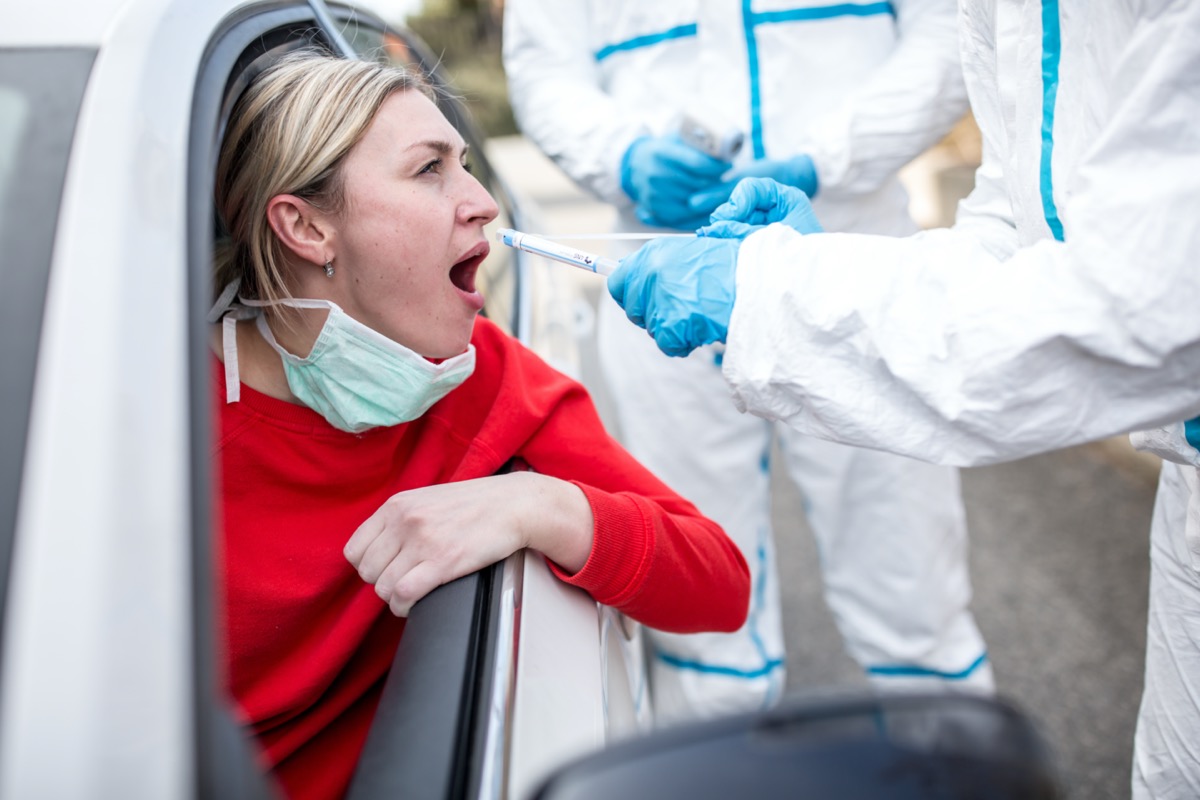 I have no symptoms. The UK guidelines say you only need a test if you are symptomatic. The CDC says you should consider a COVID test if you are a close contact. Here's the issue: The test can be negative early in the infection, so that result doesn't mean a lot. I still need to complete the 14-day quarantine period. It's probably best to wait and see if I develop symptoms during that time. I will call my doctor tomorrow for advice.
8
Lessons to learn: Stay in quarantine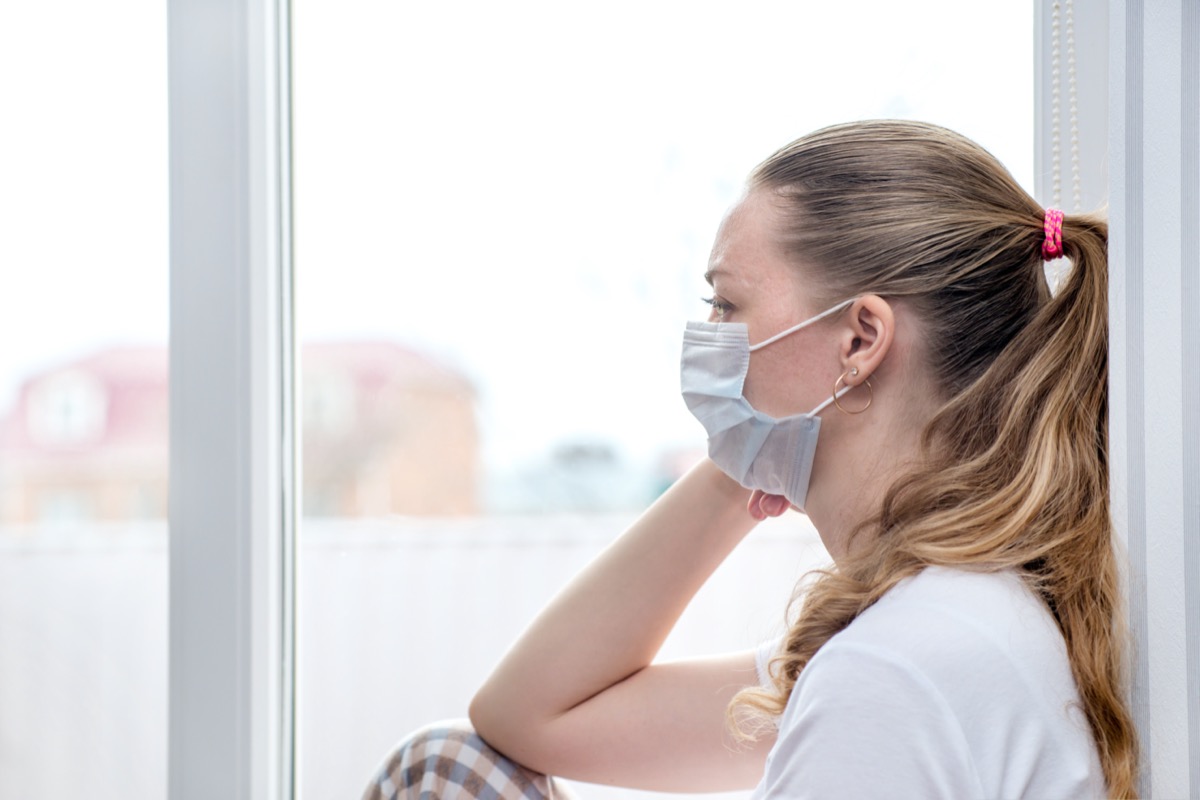 I don't have any symptoms, and I now need to wait another 11 days in quarantine to see if I test positive, and more importantly, if my husband does. If he has COVID-19, it may delay his ability to start cancer treatment, so that would be a serious outcome.
9
Follow the rules and help prevent others from becoming infected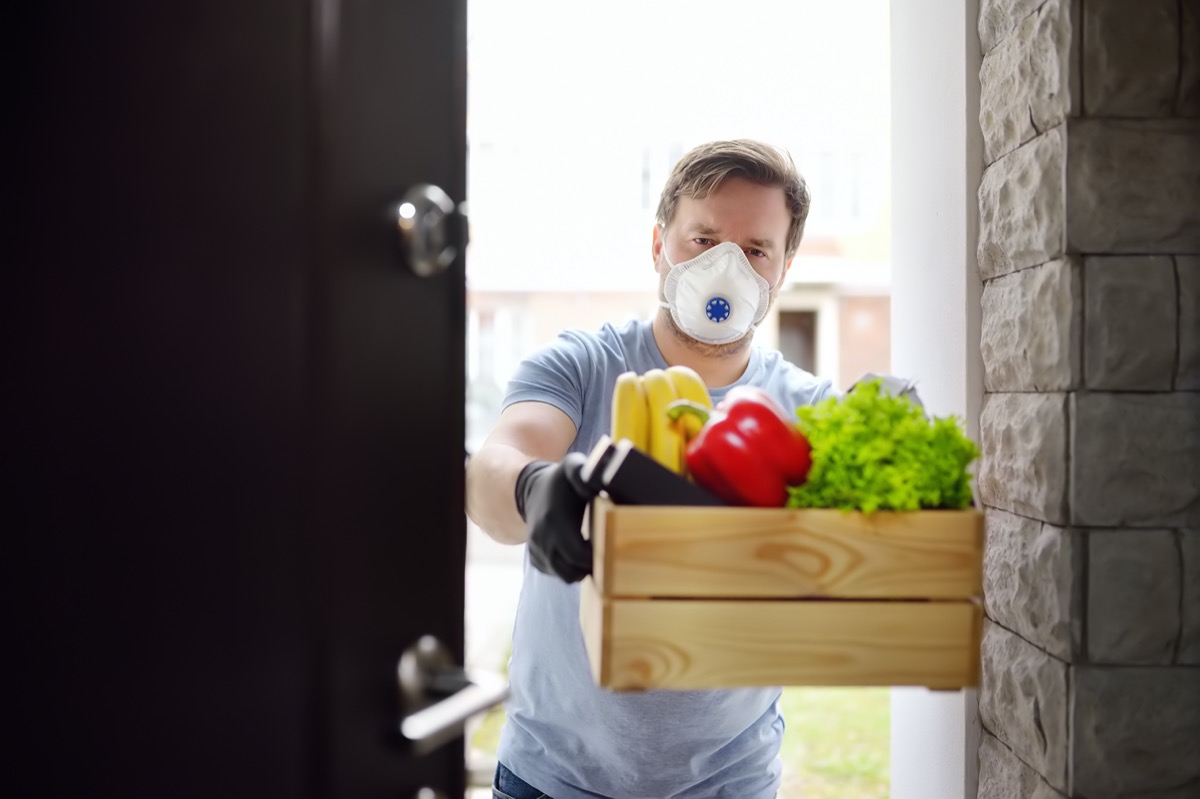 If you test positive for COVID, you need to follow the rules and stay home. Everywhere you go, you'll be excreting the virus as you exhale, and you're most infectious in the early stages of the infection. My daughter, who had no symptoms, got her test result on Sunday. The day before, she was out doing her food shopping at a supermarket. She could have unknowingly infected many people; we will never know. If you can do home delivery right now, it's a safer option.
10
Don't make unnecessary visits this Christmas
Christmas is coming, and we all want to see those we love and show them some affection. But giving them COVID for Christmas is the worst gift you could dream up. The kindest thing to do this year is not to visit that person. You can phone, video call, Zoom or Skype instead. 
You know what will happen in 365 days? Another Christmas! If you're patient this year, you may all be around next year to enjoy it.
You can show you care without seeing someone in person. I got it wrong. I just fervently hope my test will be negative and that this is not the beginning of my worst nightmare.
It's always the same in medicine: We'll never know about the thousands of diseases and medical conditions we prevented—we only know the ones we got wrong!
11
Final thoughts from the doctor
I wanted to share this COVID story with you to show you that I'm a doctor and I still got this wrong. Please learn from my mistakes. Only visit someone if it's really necessary, and wear a mask indoors if you meet up with anyone who is not living under your roof.
Prevention is the key. However, if an incident has occurred, difficult as it may be, face up to it, follow the rules, quarantine, and do what you can to stop yourself from infecting other people.
Stay safe this Christmas. Don't make my mistake, wear a face mask, social distance, avoid large crowds, don't go indoors with people you're not sheltering with, practice good hand hygiene and to protect your life and the lives of others, and don't visit any of these 35 Places You're Most Likely to Catch COVID.
Dr. Deborah Lee is a medical writer at Dr Fox Online Pharmacy.
Dr. Deborah Lee is a health and medical writer with an emphasis on women's health.
Read more