I'm an ER Doctor and Here's Why Trump is at High Risk
A number of complicating factors puts the President's health in danger.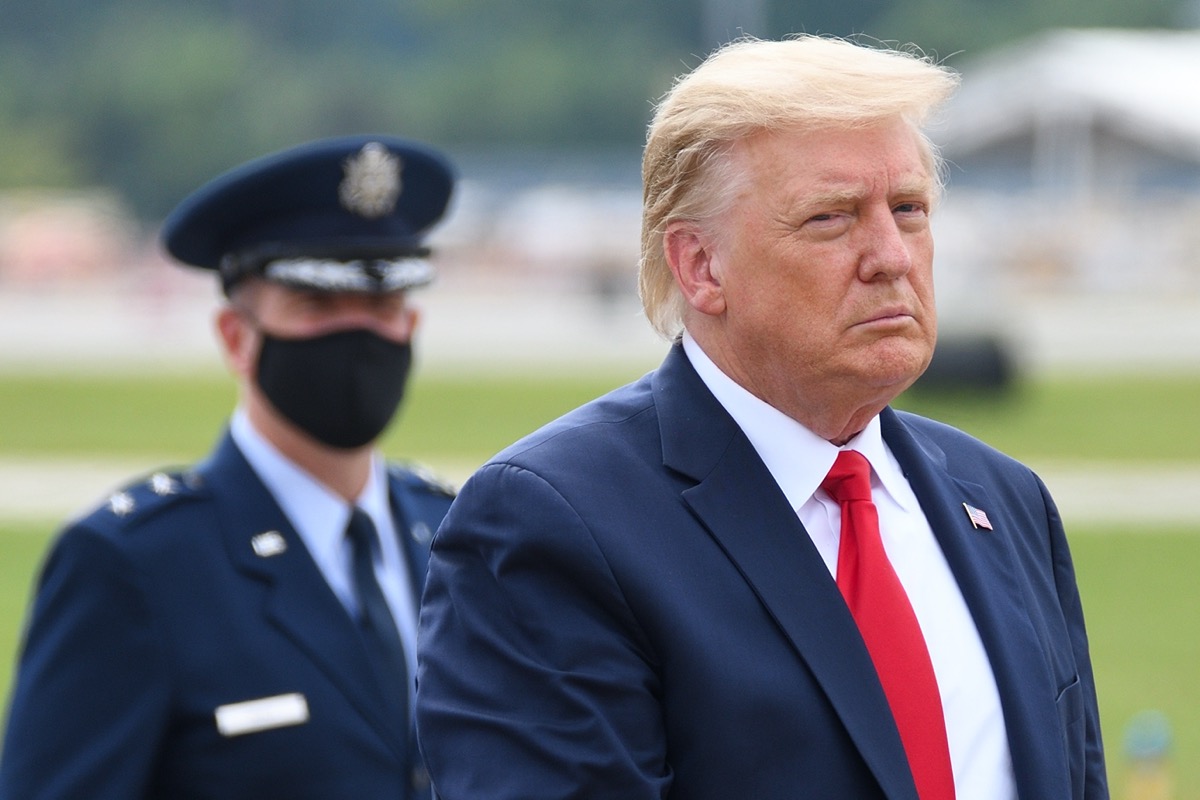 The world is waking up to the news that the President of the United States and the First Lady have tested positive for COVID-19. With the global pandemic associated with the SARS-CoV-2 virus seemingly never-ending, the world has become accustomed to famous people being stricken with the virus. It certainly adds levels of complexity for the country as the President has to grapple with it.
The news that the President is COVID-19 positive certainly reaffirms the reality that viruses infect indiscriminately. As an Emergency Physician, I have been discussing the risks associated with worse outcomes with COVID-19 with my patients on a daily basis. Althought he is said to be doing "well," here are the aspects of the President's health that may be risks and possibly benefits. Read on, and to ensure your health and the health of others, don't miss these Sure Signs You've Already Had Coronavirus.
At 74 years old, the President is eight times more likely to be hospitalized for COVID-19 than someone in roughly 18-30 years old. This is a difficult risk factor to counter. Unlike many risk factors for disease and poor outcomes, age is a fixed risk factor. Independent of his risk factors, his age also is associated with a much higher risk of succumbing to the virus than those of a much younger person. 
Using the Body Mass Index, or BMI, the President is characterized as obese. This is an independent risk factor for negative outcomes with COVID-19. It is associated with a three times greater likelihood of hospitalization from COVID-19. Just like the President, to minimize your risk that is associated with obesity, a physician approved exercise regimen would be highly recommended.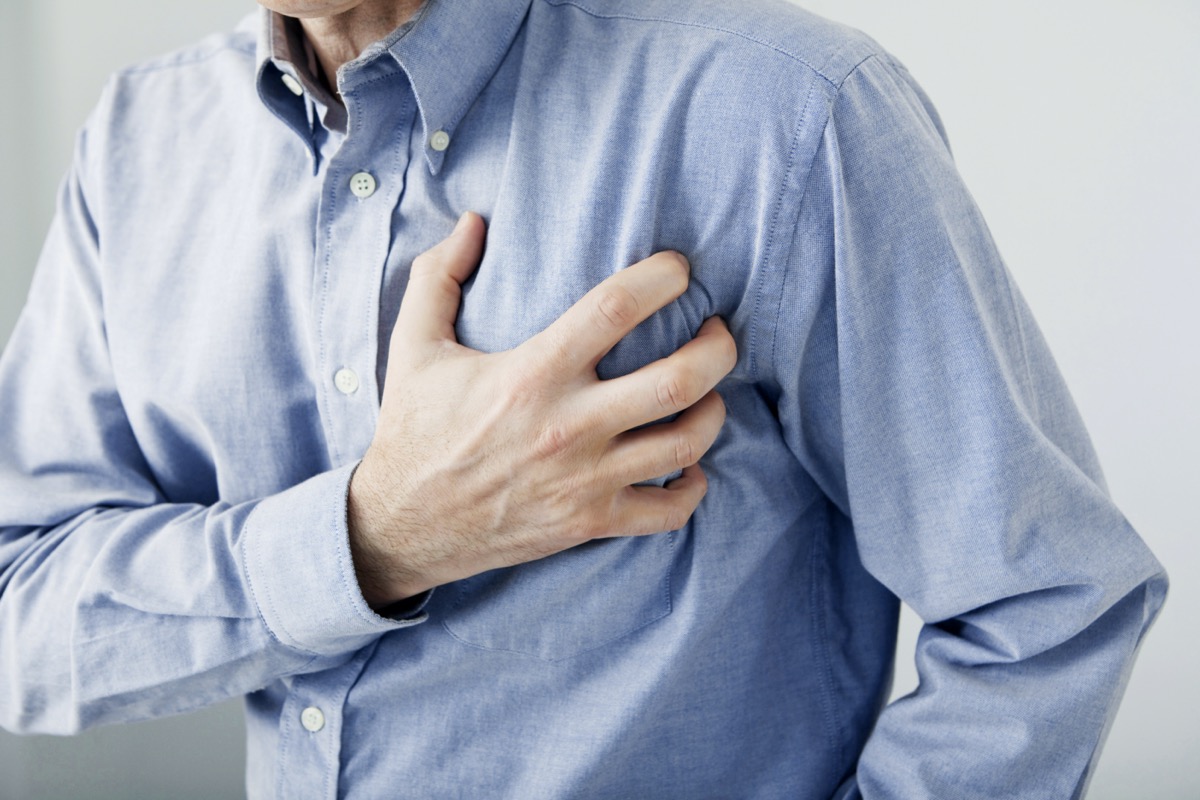 This is a highly debated risk factor for the President. His personal physician does not count this as a risk, but others who have analyzed this data report that the President has many of the signs of coronary disease. ("Like most men of his age, President Donald Trump has a common form of heart disease, relatively easy to address if he increases the dose of his cholesterol-lowering medication and makes necessary lifestyle changes," reported CNN's Dr. Sanjay Gupta in 2018.) If so, this is a risk for a possible worse outcome from COVID-19. This, in association with his elevated BMI, are associated with a 4.5 times increase in hospitalization.
4
His Possibly Contracting COVID From a Close Confidant
Although contact tracing at the White House has not been completely released at this time, it is likely that the President was exposed at the same time as his close advisor, or even by his close advisor herself. It is known that the longer you are in contact with an individual that is symptomatic, this can worsen your outcomes.
5
On the Plus Side, He Does Not Have Lung Disease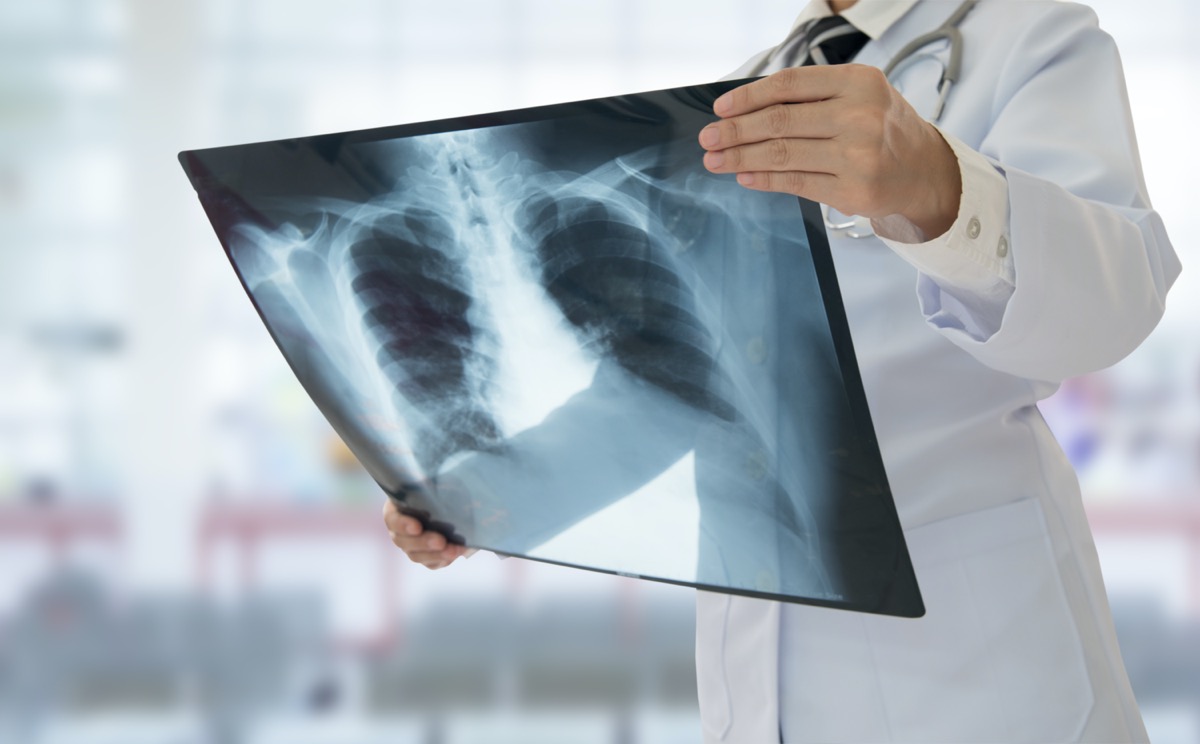 The President does not have a reported history of asthma and has never smoked therefore reducing the likelihood of chronic lung disease such as COPD. These diseases are associated with worse outcomes from respiratory viruses in general, such as COVID-19. This is a benefit to the President in terms of having a reduced impact from COVID-19.
6
He Does Not Have Kidney Disease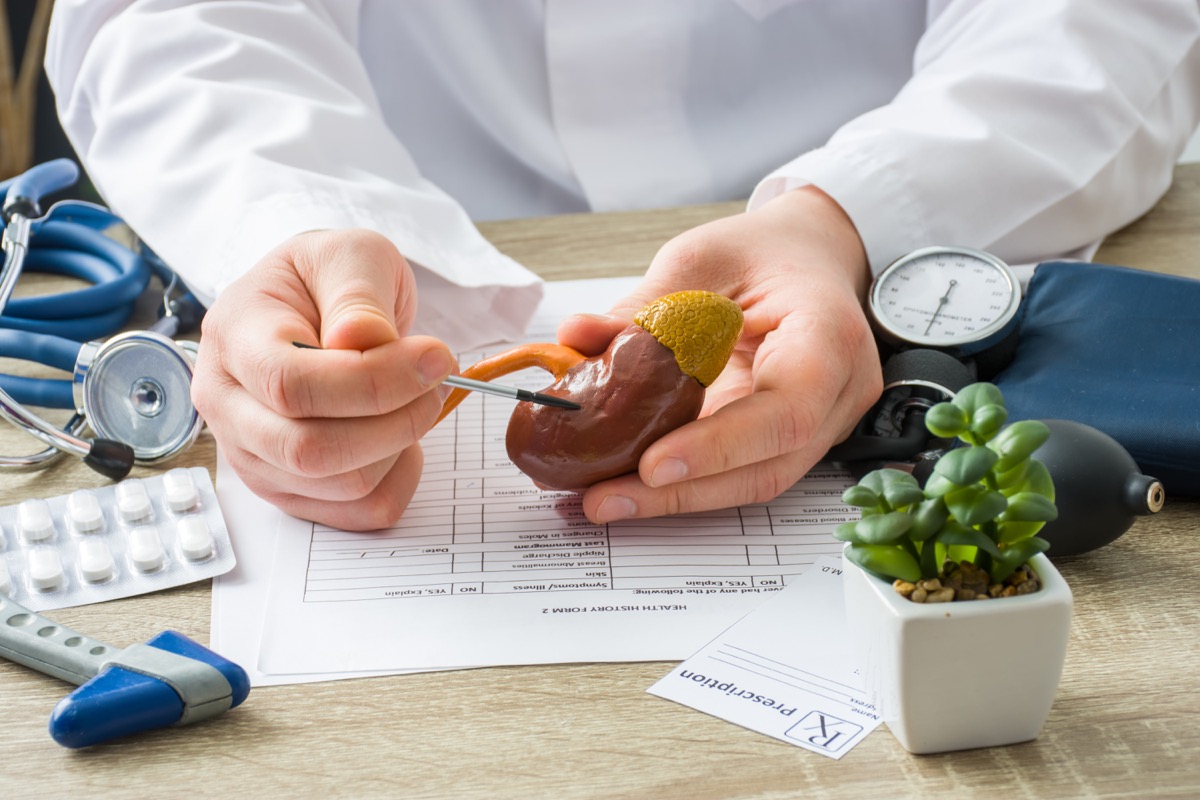 Whether acute kidney injury as in severe dehydration, or chronic injury such dialysis, the ability to mount an immune response to an infection can be severely decreased. The kidneys actually help maintain your immune system and if they are injured the proteins that make up much of your immune system can spill out into the urine. From his recent physicals, the President's kidney function is normal, therefore improving his risk profile.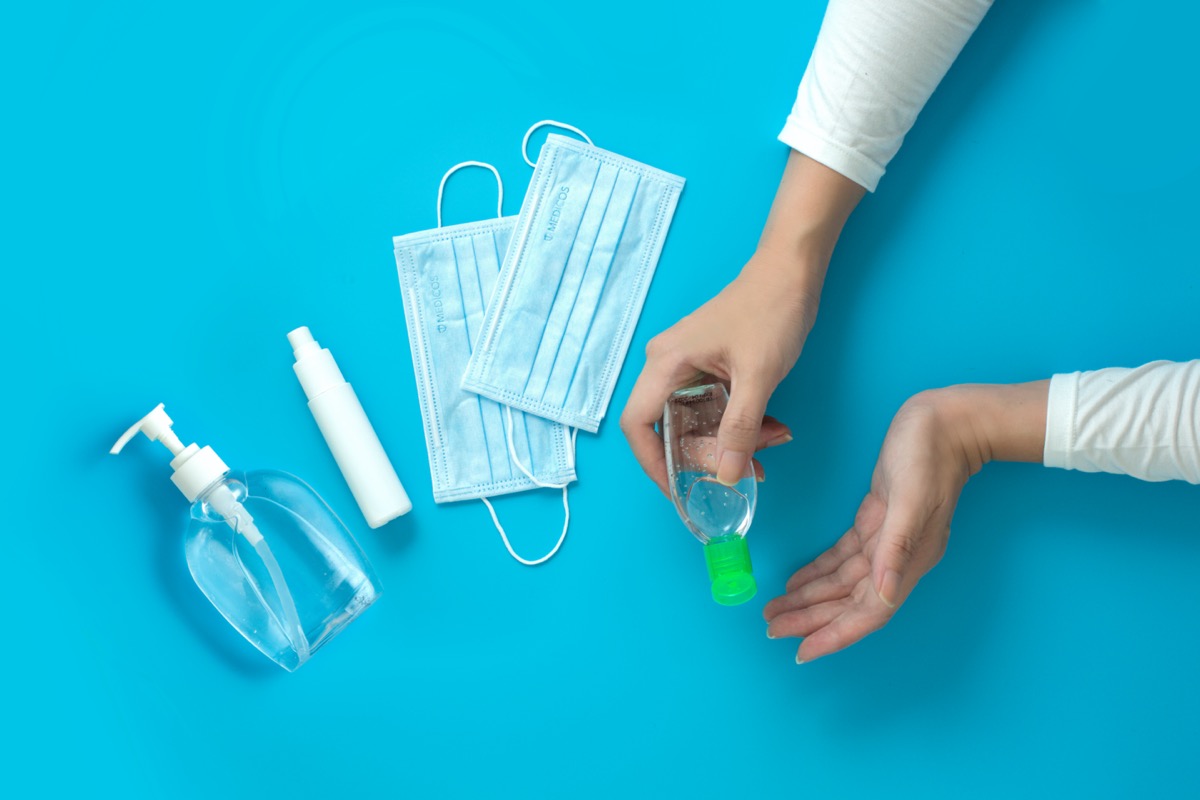 As for yourself, do everything you can to prevent getting—and spreading—COVID-19 in the first place: Get your flu shot, wear a face mask, get tested if you think you have coronavirus, avoid crowds (and bars, and house parties), practice social distancing, only run essential errands, wash your hands regularly, disinfect frequently touched surfaces, and to get through this pandemic at your healthiest, don't miss these 35 Places You're Most Likely to Catch COVID.6254a4d1642c605c54bf1cab17d50f1e
Kenneth Perry, MD FACEP
Dr. Perry is an active practicing physician and Medical Director of an Emergency Department in Charleston, South Carolina.
Read more about Kenneth