Here's What Can Go Wrong If Trump Is Released Too Early
Medical experts are confused as to why he may be discharged so soon. Here's why.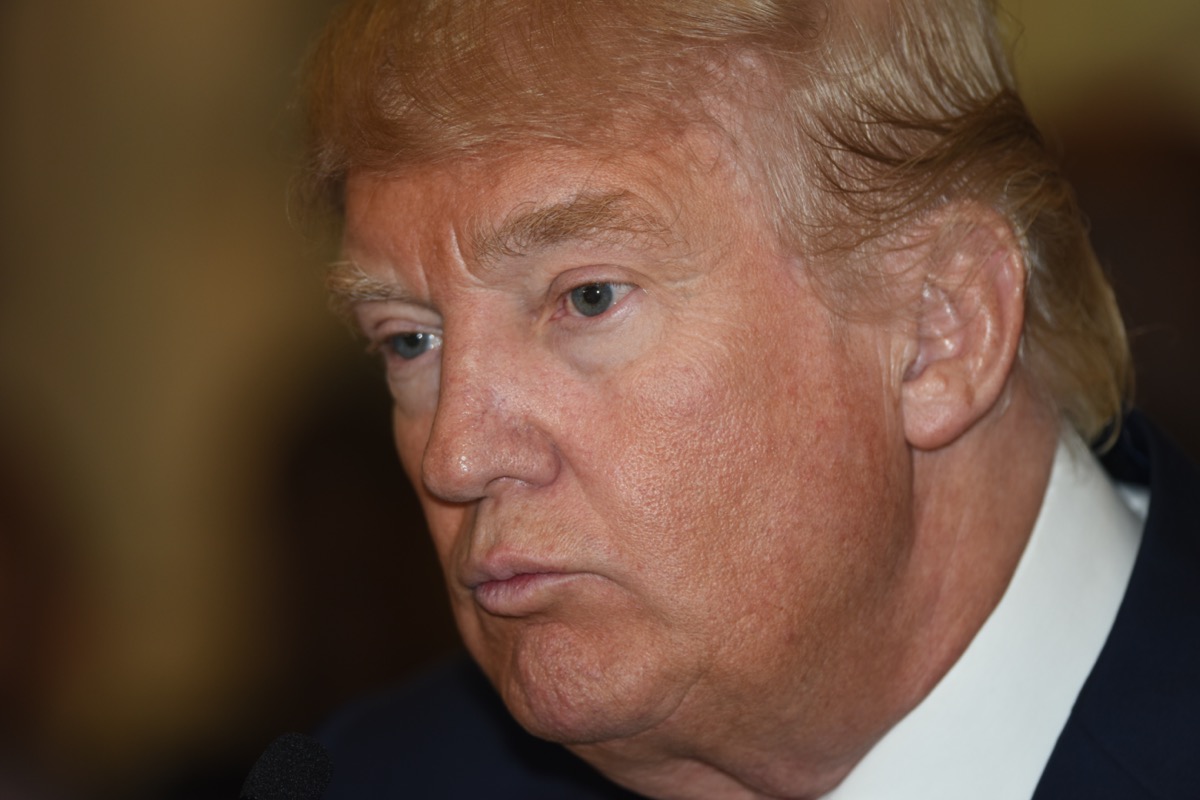 Although we have all become accustomed to the COVID-19 world, the President's hospitalization has certainly heightened the discussion. There has been some conflicting data as to when he actually was symptomatic or what symptoms he may be exhibiting. Independent of these issues, the virus does not act differently because he is the President. From increased difficulty breathing, to temperature spikes, or even fatigue that lasts months, his recovery period is unknown. The medical staff at Walter Reed Medical Center in Maryland are suggesting that he may be released as soon as today. There are some risks to being discharged too early with COVID-19. Read on, and to ensure your health and the health of others, don't miss these Sure Signs You've Already Had Coronavirus.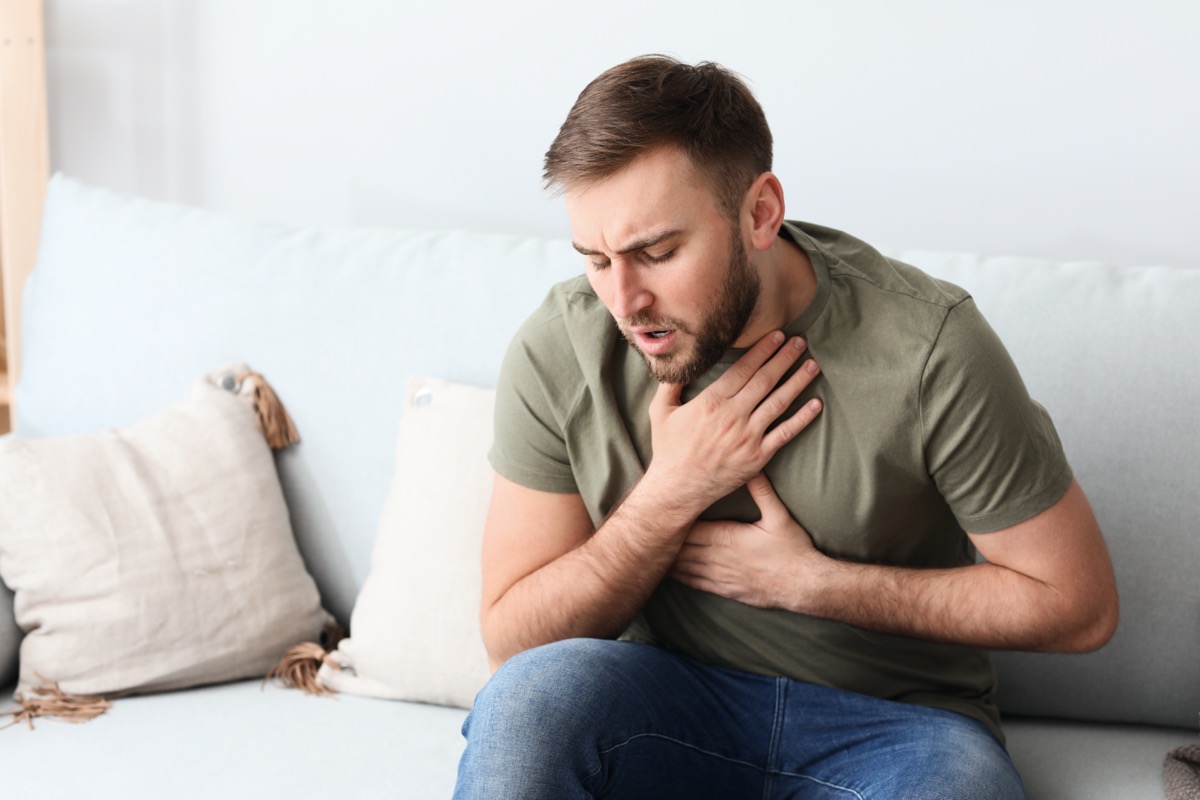 The most concerning problem that the President will have if he is discharged too early is worsening respiratory distress. Over the weekend his medical team reported that they have used supplemental oxygen and steroids on a few different occasions due to the President's decreased oxygen saturation. COVID-19 is primarily a respiratory virus that affects the lungs. Many patients have similar symptoms to the President; mildly lower oxygen levels that are swiftly improved with only minimal oxygen therapy. 
Given the fact that the President is having his vital signs monitored while in the hospital, it is easy to determine if his oxygen saturations have dropped. If this occurs, as it did a few times as reported from his medical team, he can easily have oxygen administered. If he is discharged from the hospital, he may have vital signs taken less frequently, as well as not be in a location with oxygen as easily accessible.6254a4d1642c605c54bf1cab17d50f1e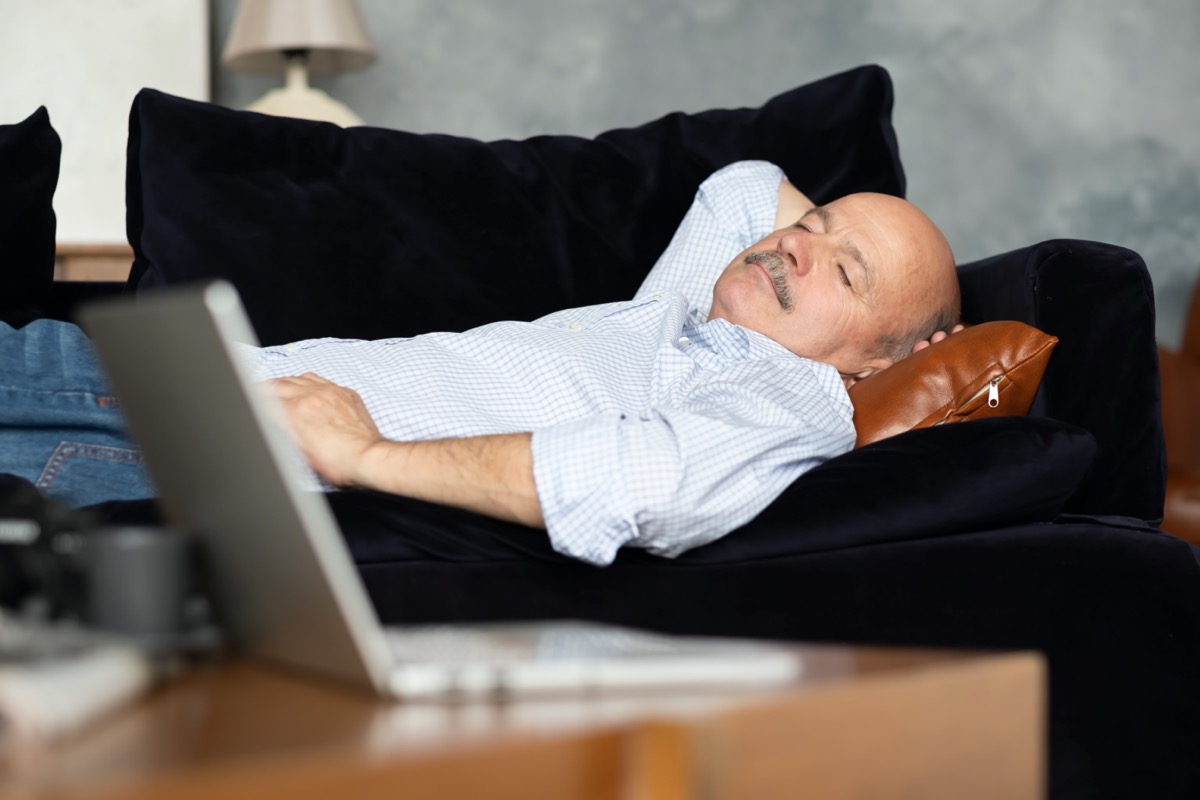 Another common problem that has been occurring with patients who are recovering from COVID-19 is fatigue. The President touts his short sleep schedule and long work days. If he returns to this normal schedule prematurely, it may take him longer to recuperate without the adequate amount of sleep. Sleep deprivation can elevate the levels of cortisol within the body. This is a hormone that is associated with the body's stress response and can affect many of the normal processes. It can elevate blood sugars, or even increase the amount of fat that is stored particularly in the midsection. The most concerning aspect for a patient that is recovering from an infection is that it can alter the body's normal immune response. It can make a patient more susceptible to other infections especially in the recovery period.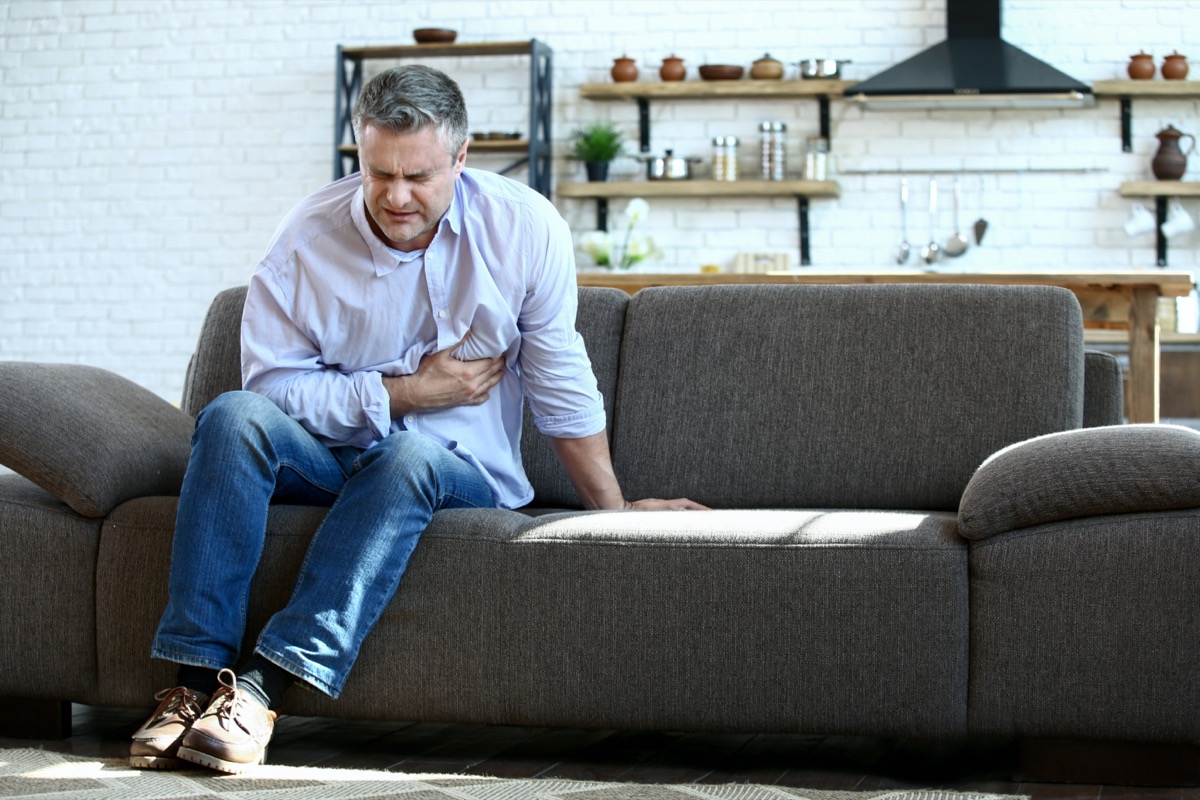 Although heart problems have been reported with COVID-19, there does not seem to be a preventative treatment at this time. The President will have to be monitored closely to ensure his heart function is normal in the weeks to come. Although heart problems such as heart failure are concerning, prolonged hospitalization does not prevent the complications caused by COVID-19.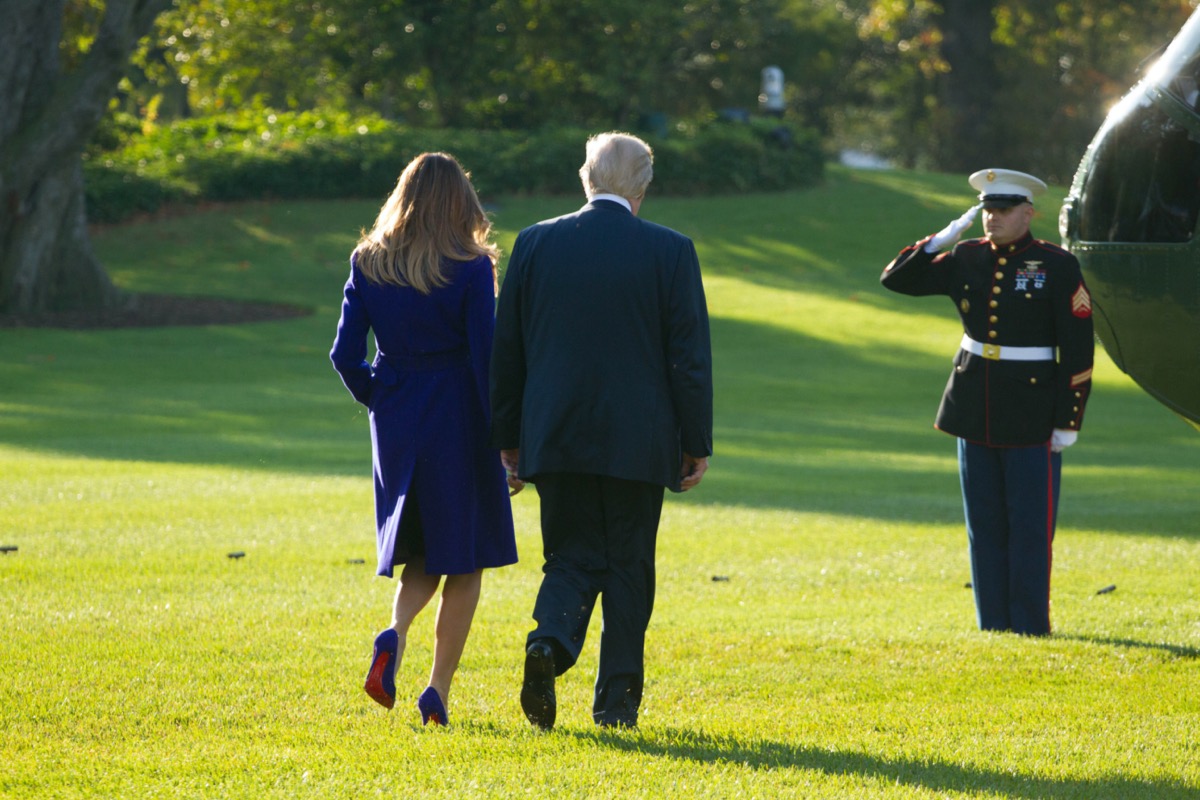 As the President is currently in isolation in a hospital room, staff and other members of the White House team are protected from becoming infected from the President. If he returns to the White House, it is possible that staff members may come into contact with him, or someone in his inner circle and also become infected. This can be minimized by mask wearing, even in close contact.
Many risks associated with leaving the hospital prematurely are minimized for the President due to the services that the White House can offer. He will have medical staff taking care of him 24/7 even when he returns home. It is important for all patients who are returning home after a hospital stay to be aware of their own health status. Most patients are asymptomatic during the entirety of the COVID-19 disease, while others have moderate to severe symptoms and need hospitalization. No matter the course of the disease, close monitoring of oxygen saturation, and respiratory rate as well as getting plenty of rest and hydration should improve symptoms even if you do not live in the White House.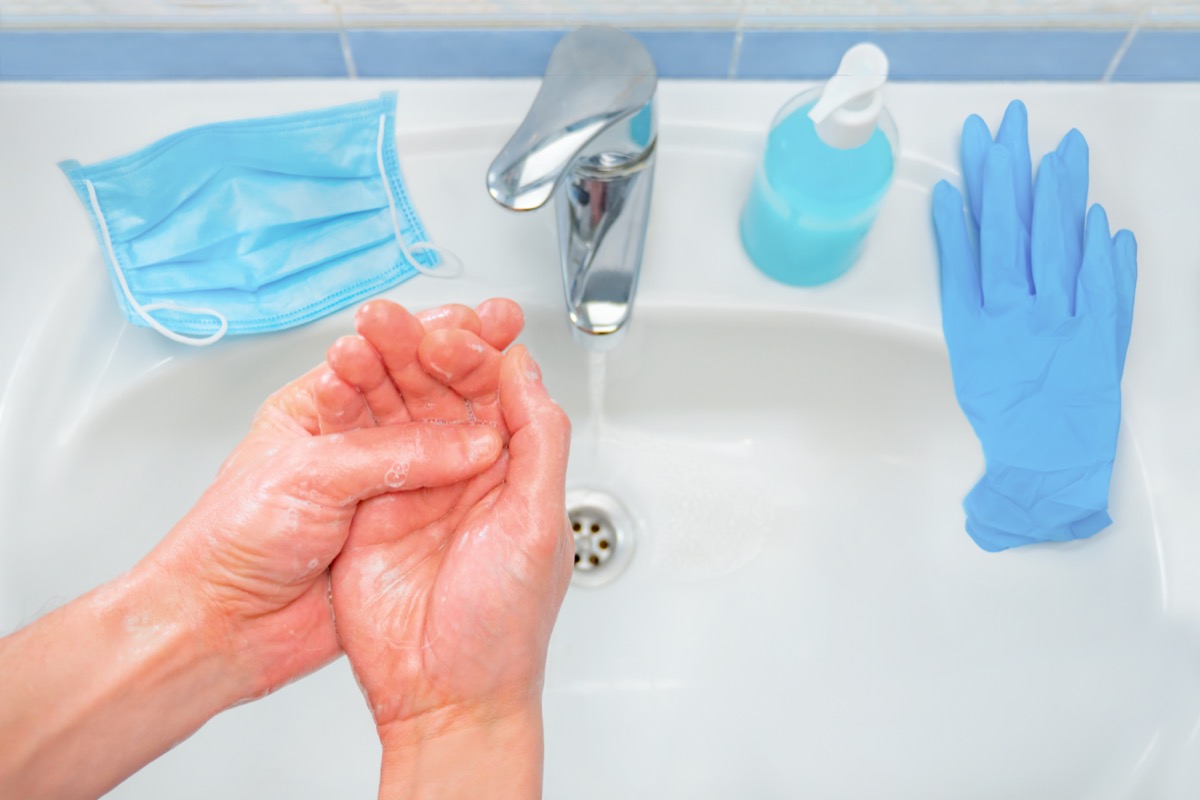 As for yourself, do everything you can to prevent getting—and spreading—COVID-19 in the first place: Mask, get tested if you think you have coronavirus, avoid crowds (and bars, and house parties), practice social distancing, only run essential errands, wash your hands regularly, disinfect frequently touched surfaces, and to get through this pandemic at your healthiest, don't miss these 35 Places You're Most Likely to Catch COVID.
Kenneth Perry, MD FACEP
Dr. Perry is an active practicing physician and Medical Director of an Emergency Department in Charleston, South Carolina.
Read more about Kenneth