I'm a Doctor and Here's Why Trump Should Extend His Quarantine
Fast return to their daily schedule can be tricky after COVID.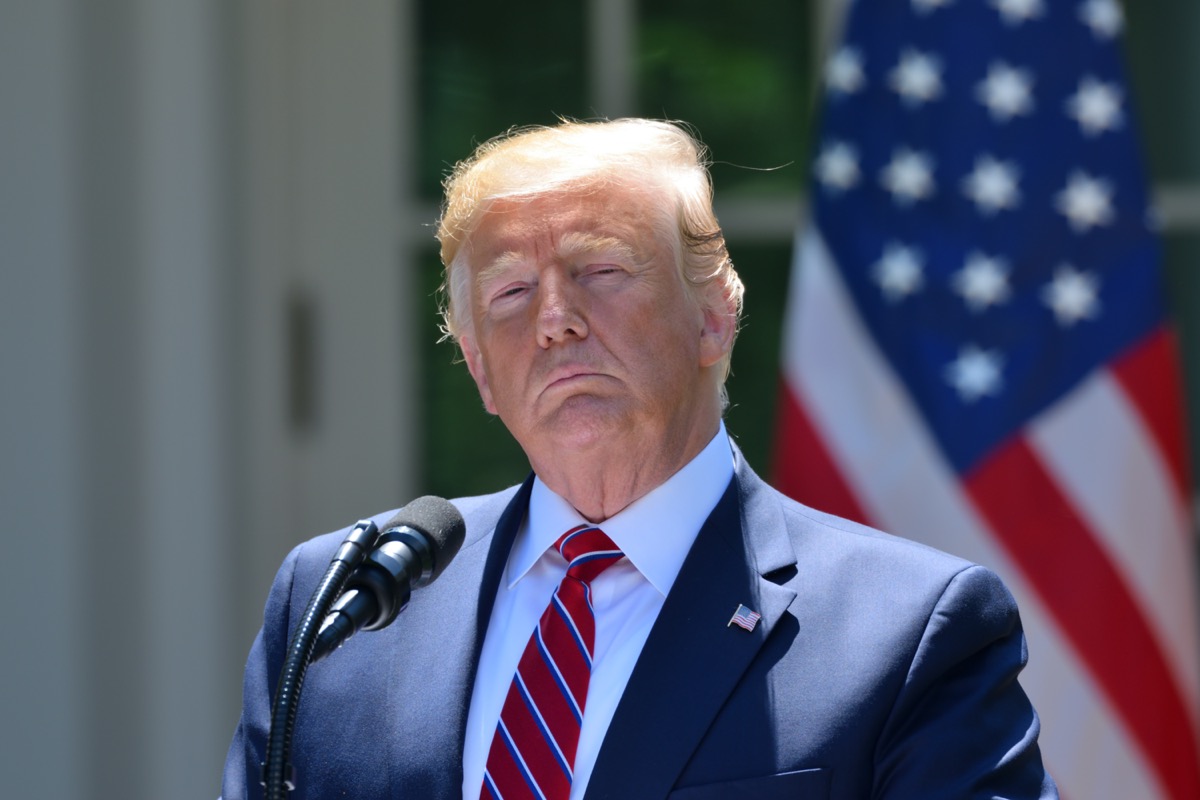 One week ago, news reports were highlighting the President's COVID-19 diagnosis and subsequent hospitalization. With much speculation on the severity of his COVID-19 symptoms, it was unclear how long the President was to be hospitalized and what limitations would be placed on him during the recovery period. Later today, however, Mr. Trump is holding his first in-person event at the White House. There are obvious concerns about this event, as the President's level of contagiousness is unknown. 
Patients diagnosed with COVID-19 are recommend to be isolated from others for roughly 10 days from the first initial onset of symptoms and 24 hours symptom-free. As the President was initially diagnosed on October 1 possibly one day after symptom onset, Saturday is just beyond the 10 day isolation period.  In addition, according to his interview with Dr. Marc Siegel on Tucker Carlson Tonight, the President has been symptom-free as of Friday. Read on, and to ensure your health and the health of others, don't miss these Sure Signs You've Already Had Coronavirus.
The Length of Quarantine Should Depend on Symptoms
This is a point of contention for many within the medical community as the 10 day isolation period is recommended for those with minor symptoms. The President was hospitalized and received treatments normally reserved for patients with moderate to severe symptoms. His medical team reported much of the treatment was preventative, and that he was hospitalized out of an abundance of caution. 6254a4d1642c605c54bf1cab17d50f1e
If the President's symptoms were more than the mild symptoms that are being reported, this would extend the recommended duration of his quarantine up to 20 days.
There are also reports of repeat COVID testing on the President that have been negative. It is difficult to use repeat COVID-19 tests to determine isolation as some patients have had repeat tests that are positive even weeks after initial presentation.
Fast Return to Daily Schedule Can Be Tricky
Much of the concern with the President's return to his normal activities is not just about the risk of contracting COVID-19 from him, but how well he is recovering from the acute phase of his COVID-19 illness. It is known that many patients with COVID-19 have prolonged fatigue and shortness of breath. With such a fast return to the daily schedule of the President may be difficult for any patient after COVID-19.
Given the level of unknown risk still associated with the COVID-19 status of the President and staff members, it would be recommended to have the event outside and minimize the duration of time in close contact with people today at the White House. As for yourself: To get through this pandemic at your healthiest, don't miss these 35 Places You're Most Likely to Catch COVID.
Kenneth Perry, MD FACEP
Dr. Perry is an active practicing physician and Medical Director of an Emergency Department in Charleston, South Carolina.
Read more about Kenneth