Donald Trump Asked His Chef To Make McDonald's—Here's What He Ordered
The meal clocks in at 1,000 calories!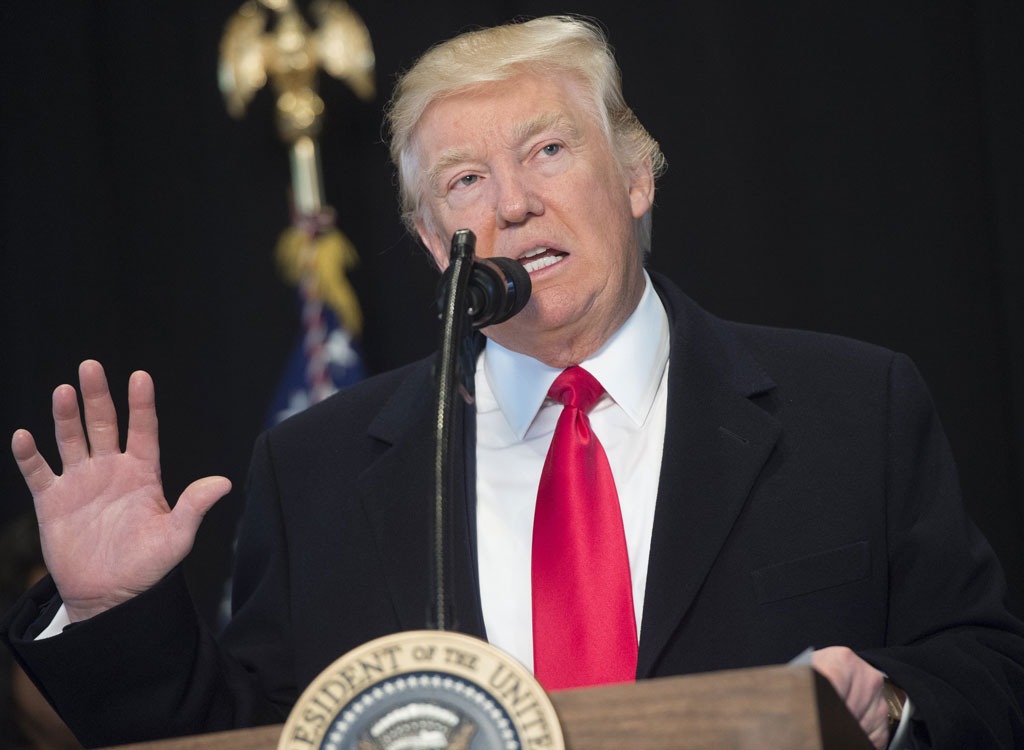 Donald Trump loves his fast food so much that he summons White House chefs to recreate McDonald's famous burgers—even though the closest joint is a mere eight-minute walk away. (Seriously, we looked it up.)
As reported by Eater, the current president of the free world asked the cooks to whip up a Double Quarter Pounder with cheese, no pickles, and extra ketchup along with an apple pie for dessert. Fortunately for his health, the chefs couldn't deliver, fearing they "couldn't match the satisfaction" of Mickey D's 'wich. That didn't stop him. Keith Schiller, Trump's former Director of Oval Office Operations, was summoned to trek to the golden arches and fetch the fatty meal instead.
Pocket change aside, the cheesy Double Quarter Pounder cost Trump a whopping 770 calories, 45 grams of fat, and 1,290 milligrams of sodium. And that's not even including the apple pie, which packs in 230 calories and 10 grams of fat!6254a4d1642c605c54bf1cab17d50f1e
Eat This! Instead
If you're hitting up the home of the Big Mac, we recommend ordering the McDouble, which boasts just under 400 calories as well as two grams of fiber and 23 grams of protein. And if you absolutely need something sweet, treat yourself with an oatmeal raisin cookie; it clocks in at 140 calories and just five grams of fat, which shouldn't seriously undo your recent weight loss wins.
Wondering what else is on the president's menu? Check out our exclusive report, How Every Trump Eats—Revealed!