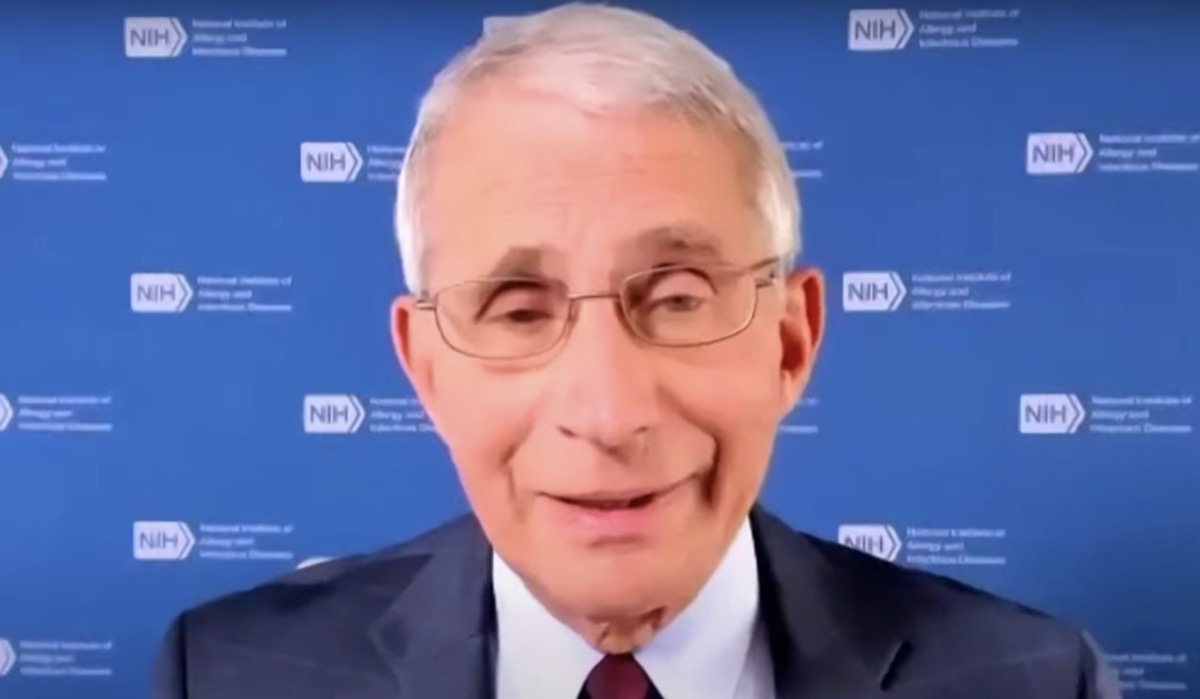 As the coronavirus flares in many states nationwide, National Institute of Allergy and Infectious Diseases Director Dr. Anthony Fauci spoke with the Wall Street Journal about the key factors needed to put an end to it. Read on to hear how it could all be over, and to protect your health and the health of others, don't miss these Sure Signs You've Already Had Coronavirus.
A Vaccine is Effective—Only if People Get Vaccinated
Fauci, the nation's top infectious disease expert, first described how a vaccine can be effective—or not. "One of the things you need to understand: It's the combination of how effective a vaccine is and how many people use it," he said. "If you have a vaccine that is highly effective, but very few people get vaccinated, you're not going to realize the full important effect of having a vaccine. If a vaccine is not particularly effective—that, I mean like ineffective, but it's not like measles, which is 97 to 98% effective. If the vaccine is moderately effective enough that you definitely want to use it, then you're going to have to get a lot more people to get vaccinated, to get that veil of protection in the community. When you have a situation where either not very many people are getting vaccinated or the vaccine is not highly effective, then you have to rely on the combination of the public health measures. In combination with the vaccine, the fundamental goal is to get the level of infection in the country so low that when they're off little blips of infection, you can easily control them."6254a4d1642c605c54bf1cab17d50f1e
Fauci Said the Coronavirus Will Go Away—If We All Do This
Fauci was asked if coronavirus will ever go away. After all, the flu is still with us. "With a combination of a good vaccine together with good public health measures, we may be able to put this coronavirus outbreak behind us," he said, "the way we put the original SARS behind us and the way hopefully we'll put MERS, the Middle East respiratory syndrome. I think we can do it with a combination of a vaccine and good public health measures. So I'm optimistic about this, even though we're going through globally a terrible time right now, there will be an end to this and we will be able to get back to normal."
How to Avoid COVID-19 Yourself
As for yourself, do everything you can to prevent getting—and spreading—COVID-19 in the first place: Mask up, get tested if you think you have coronavirus, avoid crowds (and bars, and house parties), practice social distancing, only run essential errands, wash your hands regularly, disinfect frequently touched surfaces, make sure your restaurant (if you must go to one) follows safety protocols, and to get through this pandemic at your healthiest, don't miss these 35 Places You're Most Likely to Catch COVID.
Alek Korab
Alek Korab is a Co-Founder and Managing Editor of the ETNT Health channel on Eat This, Not That!
Read more about Alek